Adventurous Kate contains affiliate links. If you make a purchase through these links, I will earn a commission at no extra cost to you. Thanks!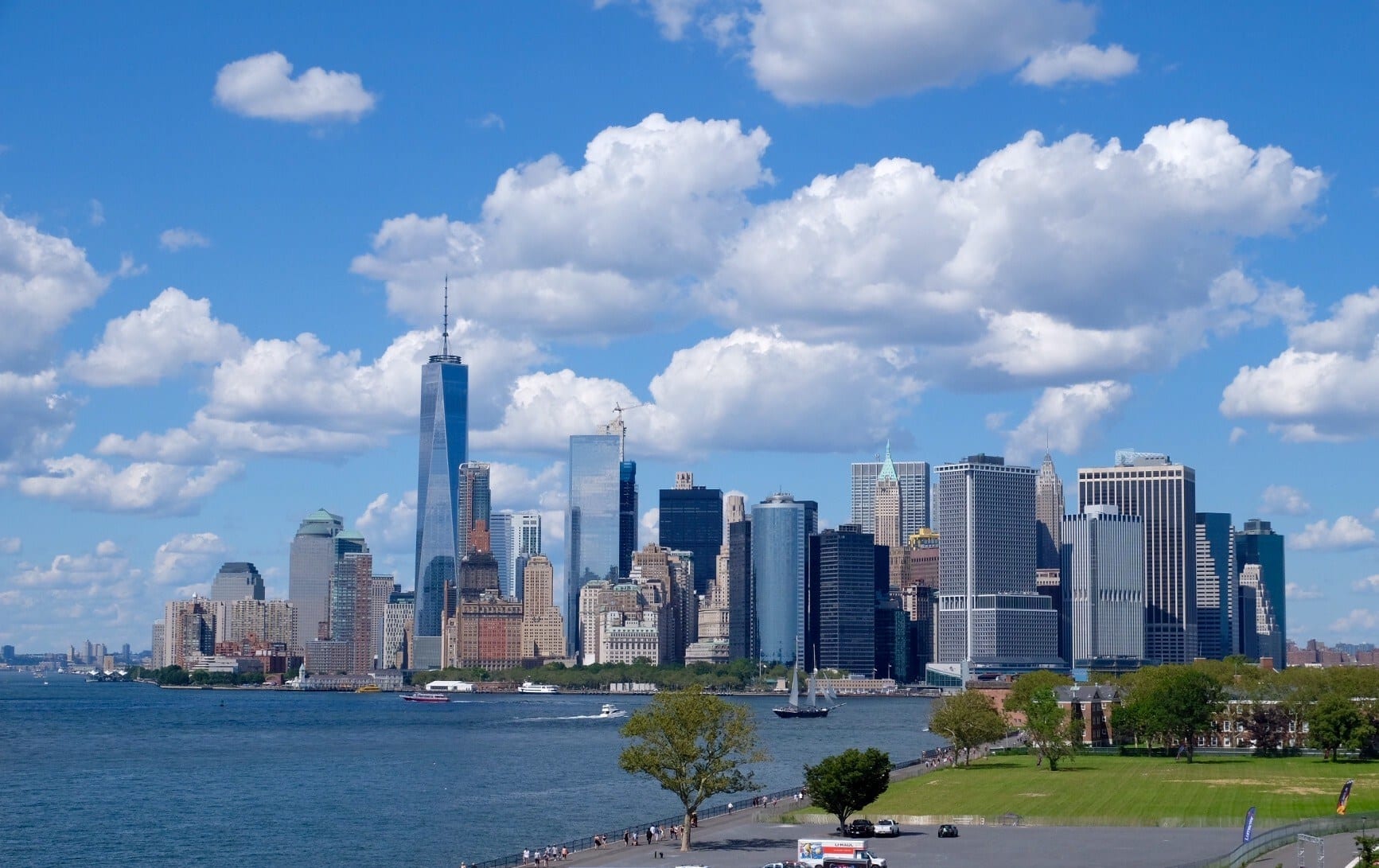 New York is a dream destination for so many travelers. And there are so many things to do in the city, it's overwhelming. Perhaps that's why so many tourists end up staying firmly on the beaten path, afraid to venture out of their comfort zone in the slightest. And they end up making the same mistakes over and over.
As a New York resident, I've made it my mission to show travelers what NOT to do in New York. With a bit of careful planning, you can avoid the pitfalls to which so many tourists fall victim.
Here are the biggest mistakes that tourists make in New York City — and how not to make them.
Planning an extremely touristy, midtown-centric itinerary.
This is probably the most common mistake I see people make. Many tourists plan trips to New York with an itinerary like this: "Go to the Metropolitan Museum of Art, the Museum of Modern Art and the Museum of Natural History. Walk around Central Park. Go to Times Square. See a Broadway show or two. See the New York Public Library. See Rockefeller Center. Eat at Katz's Delicatessen. Visit the 9/11 Memorial. Go to the Statue of Liberty. Go to the top of the Empire State Building. Shop on Fifth Avenue. Walk the Brooklyn Bridge."
"What's wrong with that?" you might wonder. "Aren't those all good things?"
They are. They're great things. But they're also activities where you will be surrounded by tourists and the vendors who want their money. This is the kind of itinerary where you leave New York saying, "I had fun, but I don't know how anyone can live there."
Well, we don't live there. Those are areas that we only pass through briefly, filling out time with other destinations.
Truth? I used to think I didn't like New York. Then I realized I was spending all my time in midtown. Once I got out of midtown, I fell in love with the city.
What to do instead: Add less touristy activities into your itinerary. Plan an afternoon without any sightseeing: instead, choose a neighborhood and walk around with no plans. Duck into shops when you feel like it; sit down in a cafe when you're craving a coffee. There's no right or wrong way to do this.
Take a walk along Riverside Park, finishing with a stroll along Battery Park City and a sunset trip on the Staten Island Ferry. Ride the East River Ferry, enjoying the scenery of three boroughs. Take the subway to a random stop, get off, and open Foursquare and see where it tells you to go. Join Meetup.com and join a meetup group that shares an interest of yours. Buy tickets to a cheap music or comedy performance that night.
Visiting in the winter when you're not used to our winters.
If you're from Minnesota and you want to come to New York in the winter, that's fabulous — you know what you're getting into! But I've known visitors from California, Texas, even Britain, who are gobsmacked at just how cold it is and end up having a much worse time than they planned.
New York winters are brutal and intense. They're far colder than anywhere I've been in Europe, including the upper reaches of Scotland, and it can be very windy too.
If you end up in New York and aren't prepared for the weather, go to Old Navy or H&M and load up on hats, gloves, thick socks, and scarves. If you need a better coat, Uniqlo has some good ones for decent prices. If it snows, you'll need snow boots, and every curb seems to be concealing a three-inch-deep sludge puddle. If you're up for that, great. If not, winter is not your time to visit.
What to do instead: Either time your visit from April to October or bundle up and plan to spend lots of time indoors.
Read More: The Best Time to Visit New York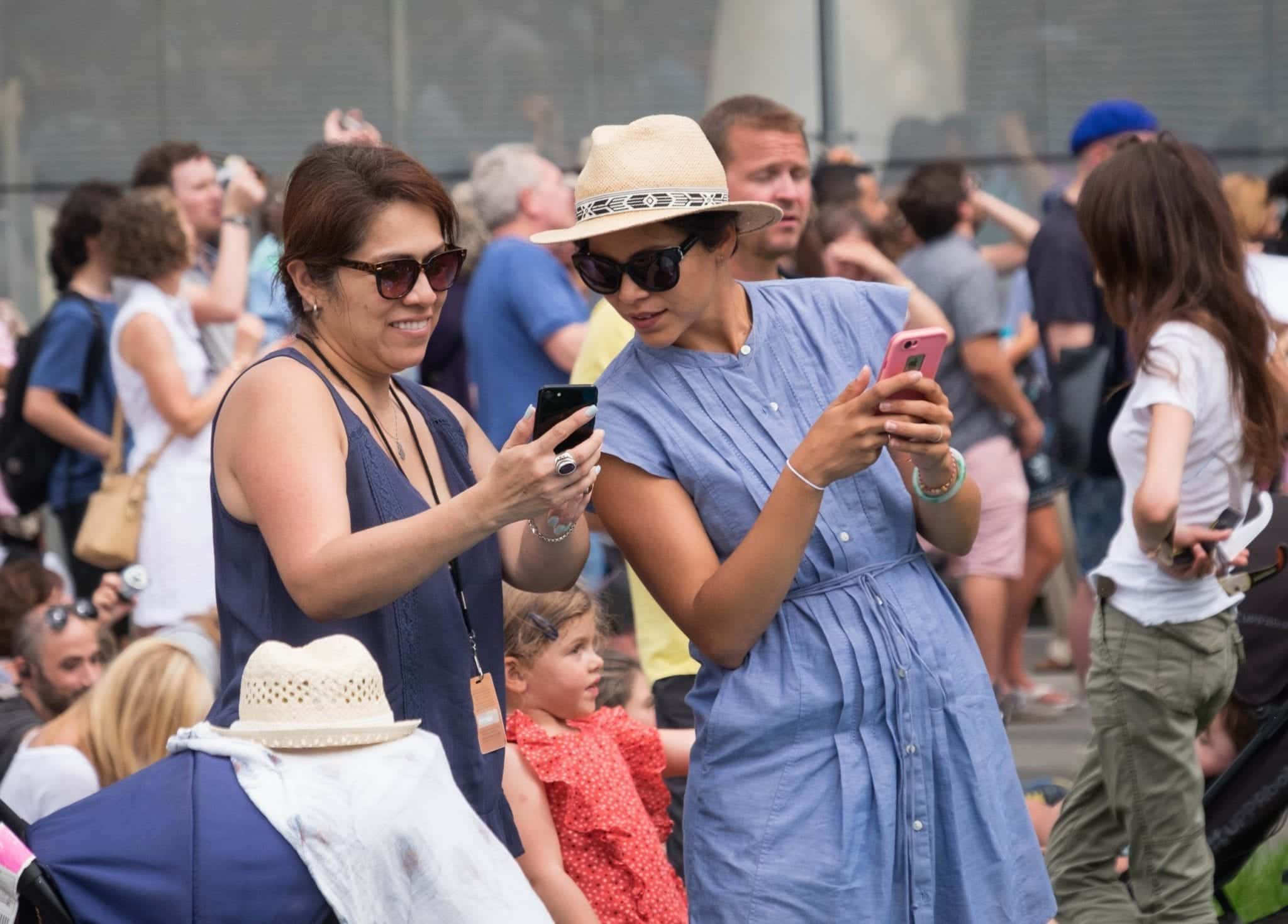 Assuming New Yorkers are rude, and being rude in return.
Some people think that New Yorkers are rude. That reputation is overblown. New Yorkers are kind, friendly, and welcoming people, but we also value efficiency — so to us, being polite means being brief and unobtrusive.
If you're from the midwest or the south, it might seem natural to you to go up to a stranger and say, "Excuse me, sir, but my family and I are visiting from Georgia, it's our first time in the city, and we were looking to visit Washington Square Park. We heard there are a lot of interesting street performers down there! Anyway, we seem to be a bit lost. Could you please point us in the right direction?"
To a New Yorker, that's actually rude. The most polite thing you could do is to not waste our limited free time. Time is currency in New York; preserving it is a method of survival. If we have time to spare, however, we open up and are glad to chat. Once you understand that, you'll have better interactions with New Yorkers.
What to do instead: If you're lost or need help, don't ask someone who is busy or distracted or wearing headphones. Be brief and to the point: "Excuse me, do you know where Washington Square Park is?" If you order a bagel and there is a line behind you, don't have a conversation with the cashier — pay and get out of the way.
And for the love of God, don't stop in the middle of the sidewalk. You'll disrupt the whole flow of the street and annoy everyone around you. If you need to stop, move to the side of the sidewalk first.
Don't wait until you're in front of the subway turnstile to start searching for your Metrocard. Let people off the subway or bus before you get on. If it rains, be careful not to hit people with your umbrella. Basically, follow the locals' lead, just as you would when visiting another country.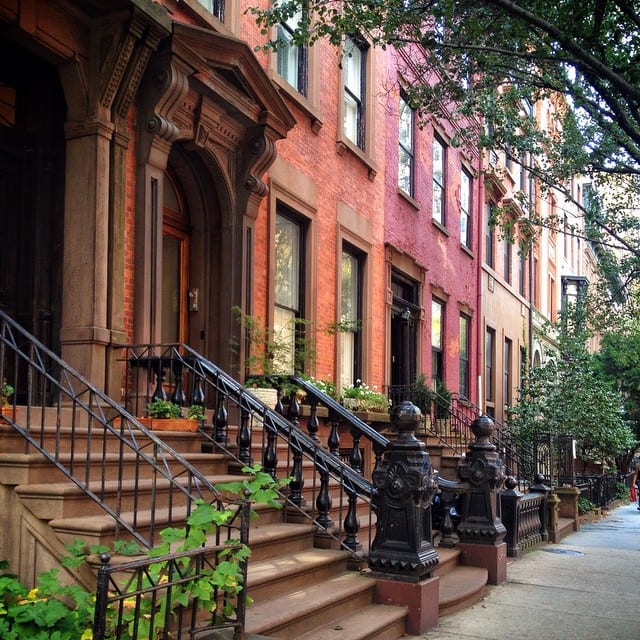 Using Airbnb illegally.
Did you know that using Airbnb is illegal in most circumstances in New York City? You probably don't, because Airbnb refuses to enforce the law. They show all listings, including the illegal ones.
In New York City, it's illegal to rent a whole living space for less than 30 days; however, you can rent a room in someone's shared living space for as long as you'd like. If you decide to take a chance and book an illegal rental anyway, the police could shut it down before or during your visit.
Why is this a law? Airbnb contributes to the housing crisis in New York, as it does in cities around the globe. Homeowners can make more money renting out whole apartments to short-term guests, but doing so means there are fewer affordable apartments available for New Yorkers to live in. New York's lawmakers created this law to protect New York residents, even if it's difficult to enforce.
What to do instead: If you don't want to get a shared place on Airbnb, or stay for more than 30 days, book a hotel instead.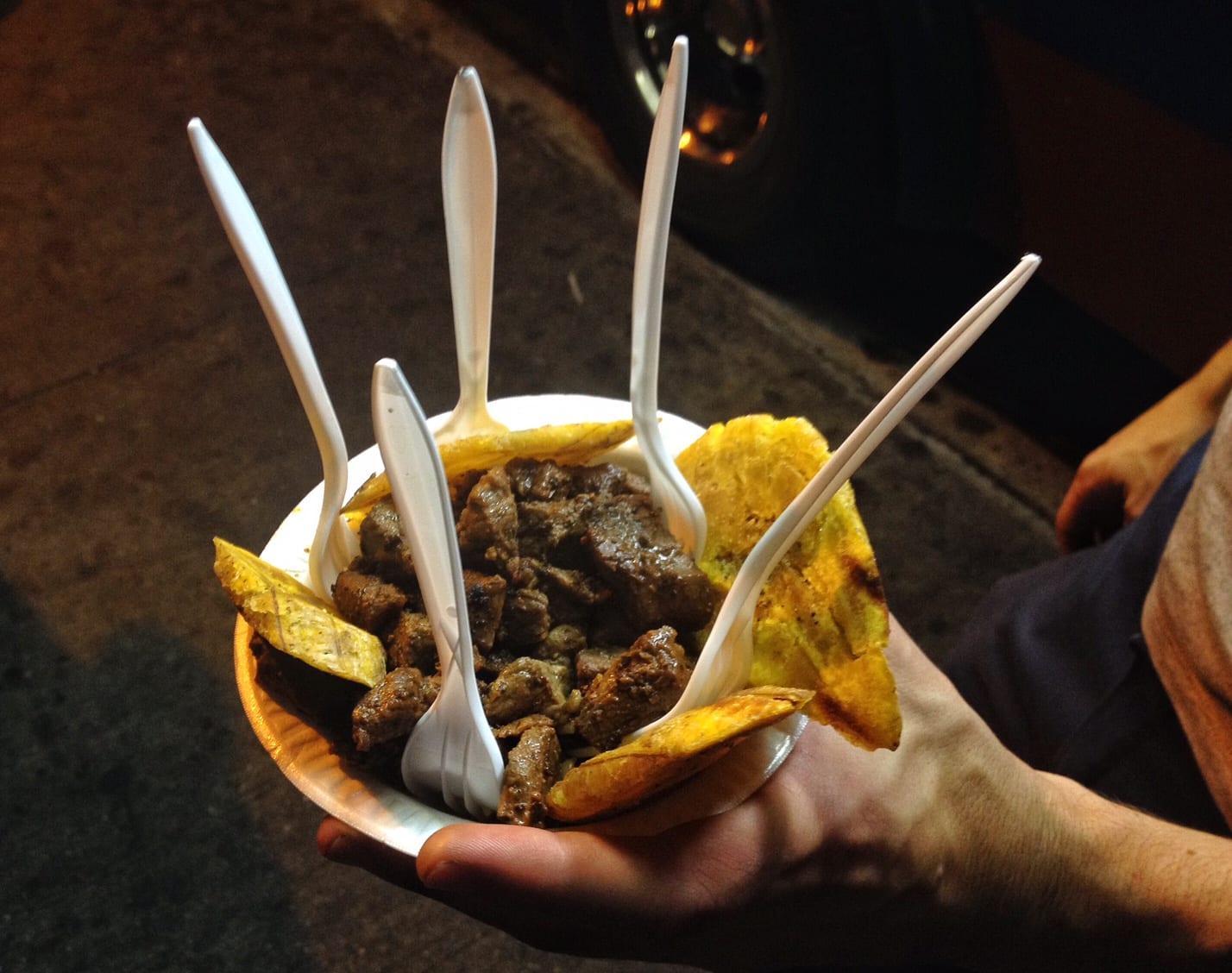 Not getting out of your culinary comfort zone.
Pizza, bagels. Bagels, pizza. And ice cream. Yes, we do those very well here! But that shouldn't be the extent of your culinary adventures in New York. So many tourists consider a quickie trip to Chinatown for dumplings to be their only foray into "ethnic" food.
What to do instead: Plan to try at least one or two new kinds of food on your visit. Foods that you would never ordinarily try.
I know it can be intimidating to go to an ethnic restaurant, feeling like you're going to make a fool of yourself. My recommendation? Do a food tour! I had a great time on Jeffrey Tastes's Queens Food Tours in the crazy-diverse neighborhoods of Jackson Heights and Corona, which can include anything from Ecuadorian to Bangladeshi to Filipino food. And because it's just tastes, if you don't like something, it's no big deal!
If you want to expand your horizons in a restaurant setting, head to Koreatown for barbecue cooked at your table, or the East Village for Georgian food (so good), or Astoria in Queens for Cypriot food (similar to Greek, but with a Middle Eastern spin).
If you're already an adventurous eater, try something you've never had before. Go to Washington Heights for Dominican food, 116th Street in Harlem for Senegalese food, or Brighton Beach in Brooklyn for Uzbek-Korean food (yes, it's a thing)!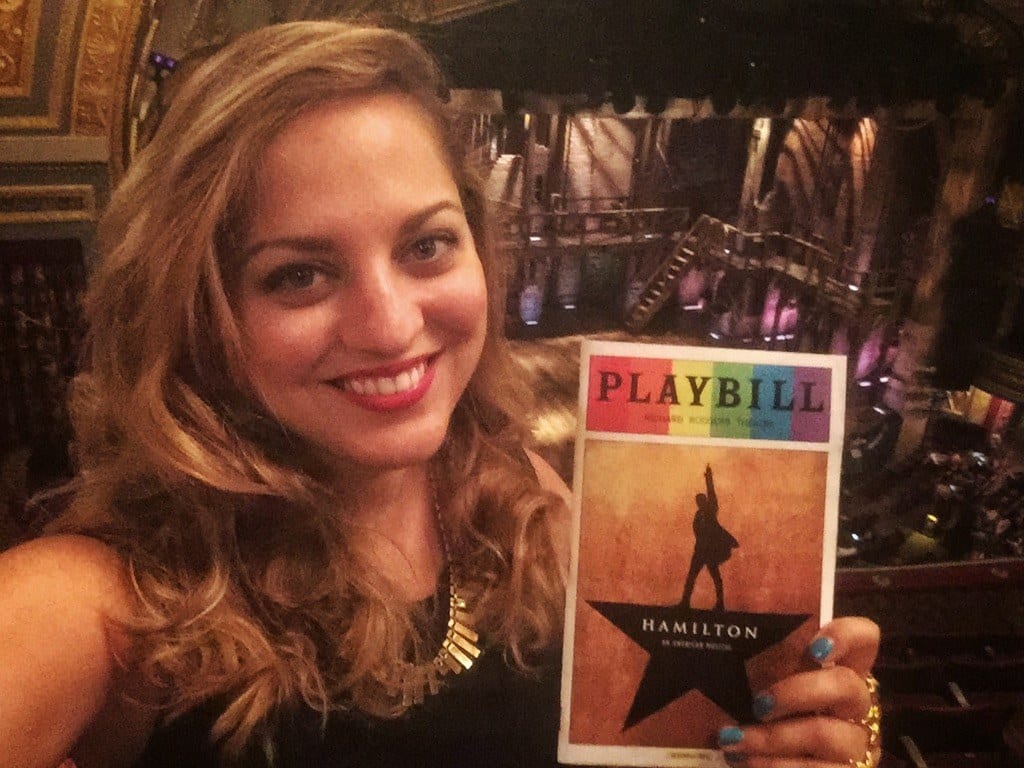 Assuming you can score a Hamilton ticket.
Hamilton is the hottest ticket in town, and face value tickets are very tough to find. It's not something you can just pick up. Unless you're willing to pay through the nose for a ticket on the secondary market (and it will cost you a pretty penny), or you beat the odds with the lottery, it's unlikely to happen.
When I saw Hamilton in 2016, there was a tourist holding up a sign to the line saying that she'd pay $200 for a ticket. What she didn't know was that tickets for that performance were going for minimum of four times that amount on StubHub.
There is a daily lottery for $10 tickets, which you enter online, but literally everybody and their mother enters each day, so I wouldn't rely on it.
What to do instead: Enter the Hamilton digital lottery every morning, but don't get your hopes up. Instead, plan to see another show. I personally recommend Waitress, Come From Away, and Beetlejuice. For the lowest prices, use the TodayTix app (get $10 off your first order with the code AELAA). Otherwise, Playbill has a great guide on how to get Hamilton tickets.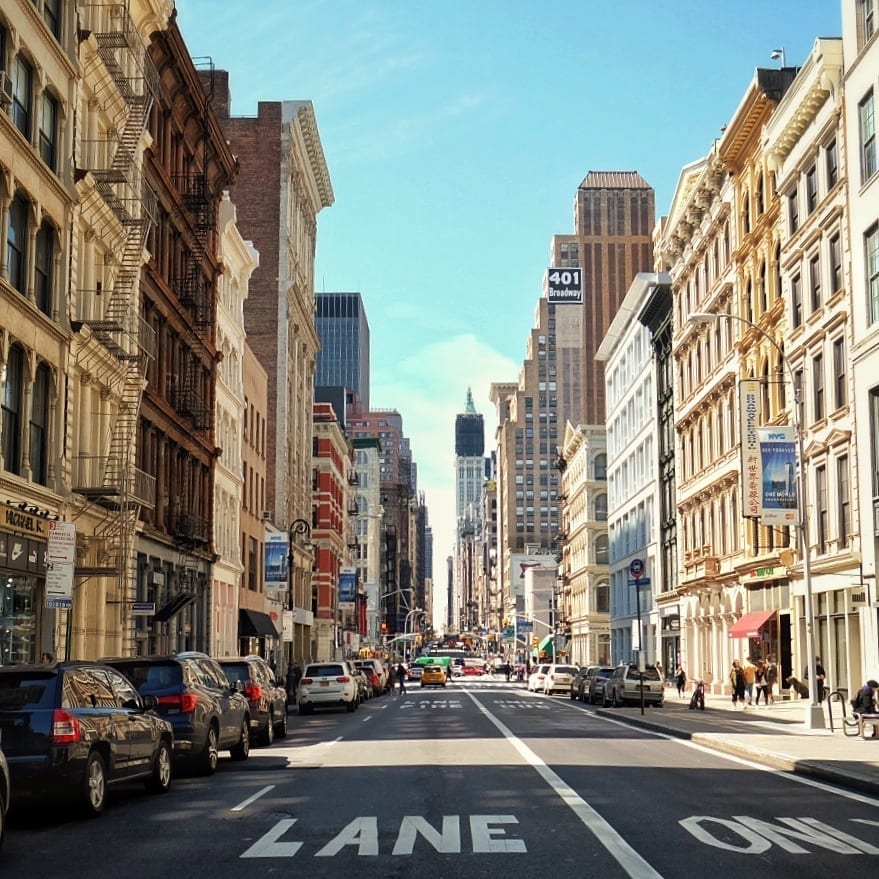 Not getting an unlimited Metrocard.
Using the subway is the best way to get around New York City — it's cheaper and faster than many car routes. Taxis may be iconic, but there's no need to ever hail one; if you're traveling somewhere with lots of heavy bags, get an Uber or Lyft. Otherwise, stick with the subway all the time.
To ride the subway, you get a Metrocard and put money on it. A single ride costs $2.75, but you can also buy unlimited 7-day passes for $32 and unlimited 30-day passes for $121. You also pay an additional $1 for a new MetroCard.
So, essentially, if you're taking 12 or more subway rides within a week, get an unlimited 7-day pass; if you're taking 45 or more subway rides within a month, get an unlimited 30-day pass.
Why do I say this? Because it can save you money, but also because it can also affect you psychologically! When I don't have an unlimited and I want to go somewhere, I think to myself, "Do I really want to spend the extra money?" Even though it's only $2.75 and I'd spend more than that for a coffee in a heartbeat! But when I have an unlimited, I feel free. I never second-guess my decision to jump on the subway — I just go. And I do more cool things because of it.
What to do instead: Add up however many rides you think you'll take on your trip, and if it's close to 12 within a week, get an unlimited pass.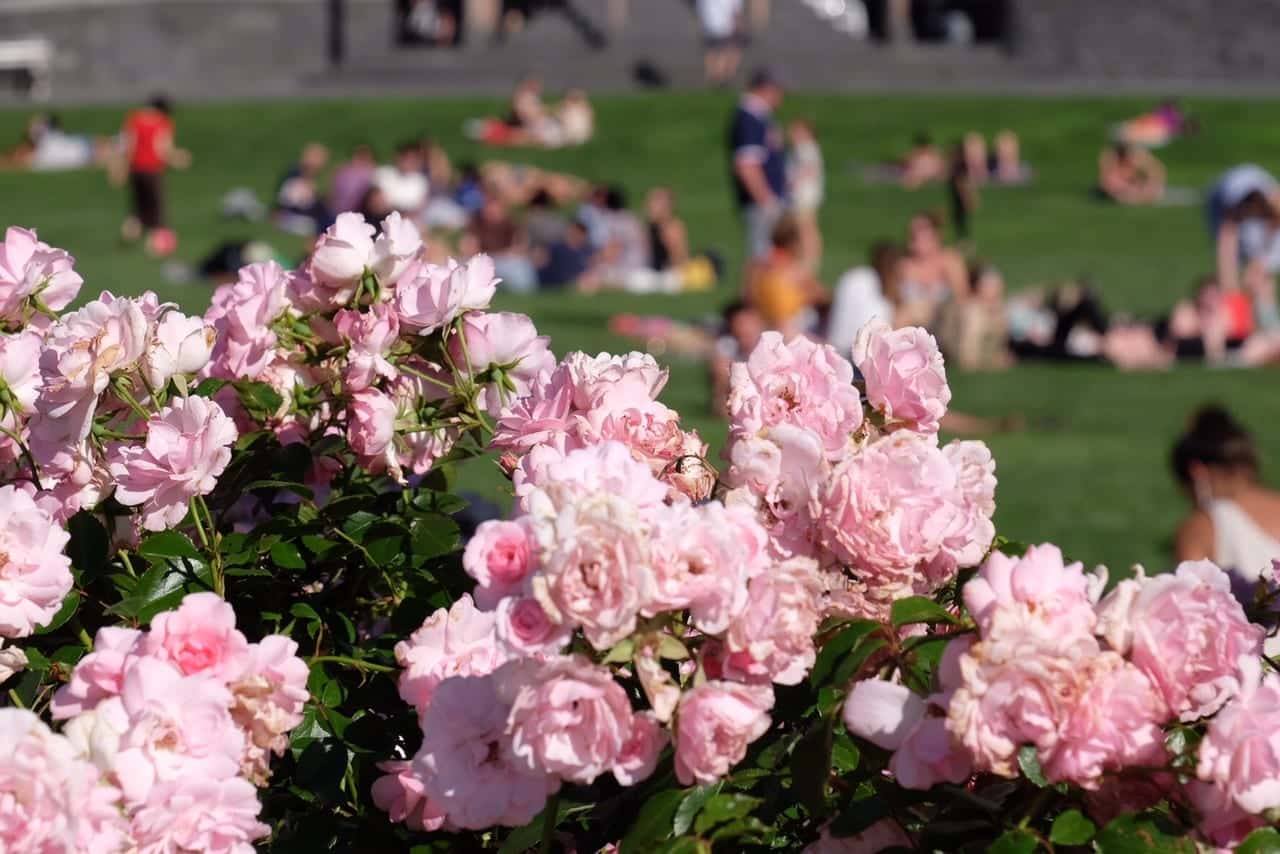 Getting museumed out.
New York is home to some of the best museums in the world. You should try to see at least one or two on your visit. However, many tourists overdo it. They see that the Metropolitan Museum of Art is on one side of Central Park and the Museum of Natural History is on the other, so why not do one in the morning and one in the afternoon?
The truth? Museum fatigue is a thing. Museums are rich and stimulating, and they can also be crowded and exhausting, especially if you visit during a busy time of year like the Christmas season. And the Met in particular is enormous — you could spend several days there without seeing everything. If you overdo it on museums, you might end up making yourself miserable when you should be enjoying it.
What to do instead: Plan no more than one major museum outing per day, and balance your museum time with outdoor activities. Also, add some smaller, quicker-to-visit niche museums into your itinerary, like the Transit Museum, the Museum of the City of New York, and the Museum of the Moving Image.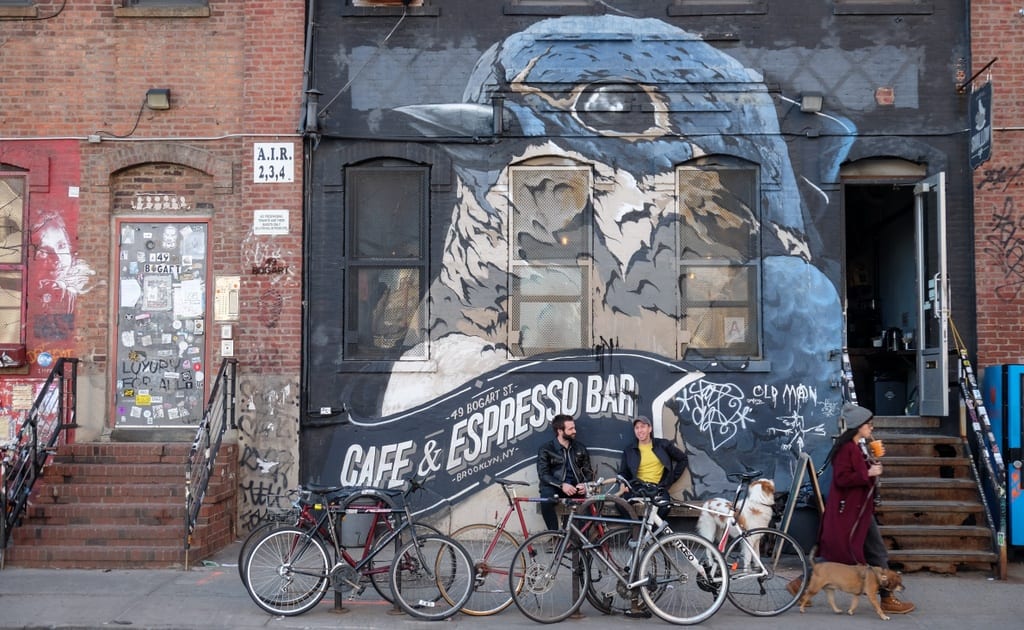 Never leaving Manhattan.
Manhattan is only one small part of a pulsating, thriving city. So it's a shame that so many tourists don't even leave the island.
The other boroughs are filled with fun things to do, but they are far less tourist-driven than Manhattan. Here's a chance to see another side of the city while also getting to experience what it's like to live here. And a bonus: most parts of the other boroughs tend to be cheaper than Manhattan.
What to do instead: Make an effort to visit at least two of the outer boroughs — or maybe even all five! Here are some of my recommendations:
For the Bronx: Head to Arthur Ave., center of the Bronx's Little Italy, for Italian food (the bocconcini mozzarella balls at Casa della Mozzarella are insane); stroll through the New York Botanical Garden; catch a game at Yankee Stadium; if you're there in the warmer months, check out the beach community at City Island.
For Queens: Explore the craft breweries in Long Island City and enjoy the Manhattan views from Gantry Plaza State Park; venture out to Flushing, home to the largest Chinatown in New York City; take an eclectic food tour of Jackson Heights with Jeff Tastes; visit the Museum of the Moving Image in Astoria.
For Brooklyn: Enjoy the views of the city from Brooklyn Bridge Park and the nearby Brooklyn Heights Promenade; head to the Brooklyn Flea market or the Smorgasburg food fair on the weekends; take a walk or bike ride through Prospect Park; go on a street food and culture tour of wacky Bushwick.
For Staten Island: Enjoy the free ferry ride over and back (I happen to enjoy it most with a beer — it's legal and they sell beer and wine in the terminals!); visit the cozy Flagship Brewery; try one of many Sri Lankan restaurants; enjoy a fun-filled minor league baseball at a Staten Island Yankees game.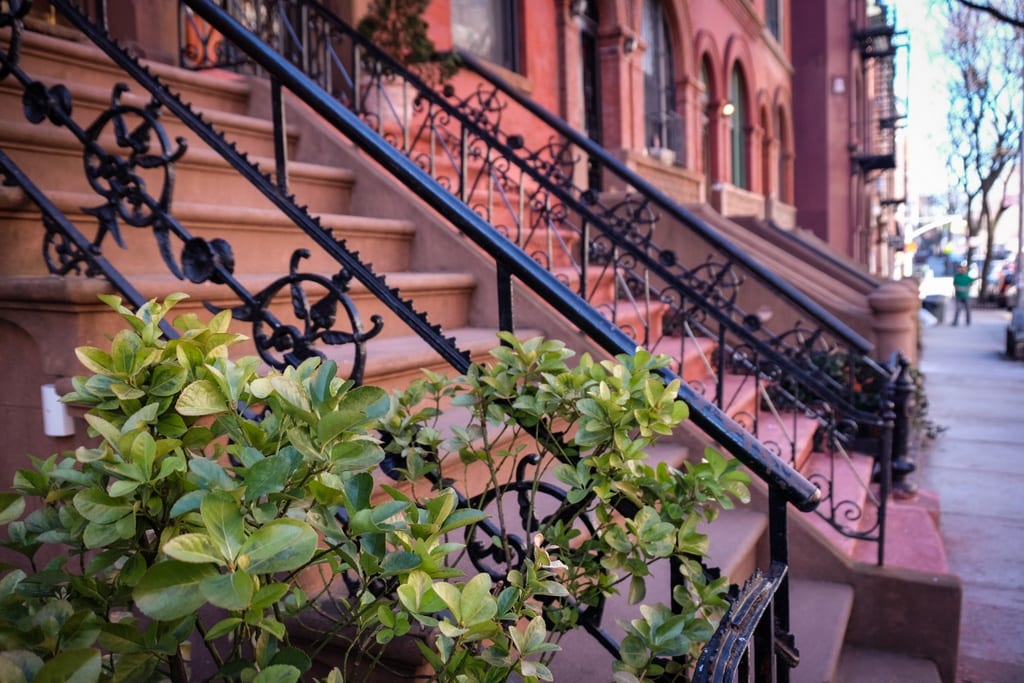 Thinking that New York is dangerous.
New York is one of the safest big cities in the world. It's practically a theme park. For the most part, if you use common sense, stay aware of what's around you, and keep an eye on your belongings, you won't have any issues. And you won't accidentally wander into a gang fight — the most dangerous places in New York are places where no tourists would ever end up anyway.
The city used to be much worse off in the 70s, 80s, even the 90s, but that isn't the case today. Times Square used to be known for drugs and ninja stars; today it's where families go to take selfies with Elmo and Iron Man.
And one other thing — that goes for New York's communities of color as well.
I live in Harlem. When people from outside New York learn that, they usually say, "Is that safe?"
YES. It is EXTREMELY SAFE. I hang out on my stoop and chat with my neighbors. We have a little community garden that puts on concerts and performances. Thousands of costumed kids run up and down Broadway on Halloween. My neighborhood is equal parts bachata and R&B, street tamales and braised oxtails. And my neighbors care so much about keeping our neighborhood a wonderful place to live.
Please don't conflate communities of color with dangerous no-go zones. Every time you say, "But is it safe?" you are insulting the good people who live there.
If you think Harlem sounds scary, do the locals a favor and stay away.
BUT. If you are genuinely curious to visit Harlem, and are coming with an open mind, and won't hold onto your purse the whole time, I bet you'll have a great time.
Get your feet wet with a food and culture tour with Taste Harlem. See a show at the Apollo Theater. Dine in style at Red Rooster or dive into soul food at Melba's. Gawk at the architecture on Astor Row or the Hamilton Heights Historic District. Listen to live West African jazz at Shrine, then dance all night long. Browse African wares at the Malcolm Shabazz Harlem Market or support neighborhood designers at the Sugar Hill Market. Sip strong ginger tea at the Serengeti Teas and Spices. Visit the Hamilton Grange, Alexander Hamilton's uptown home. Get haute disco cocktails at the Honeywell or slam back $3 beers at At the Wallace.
More on What NOT To Do:
More on New York: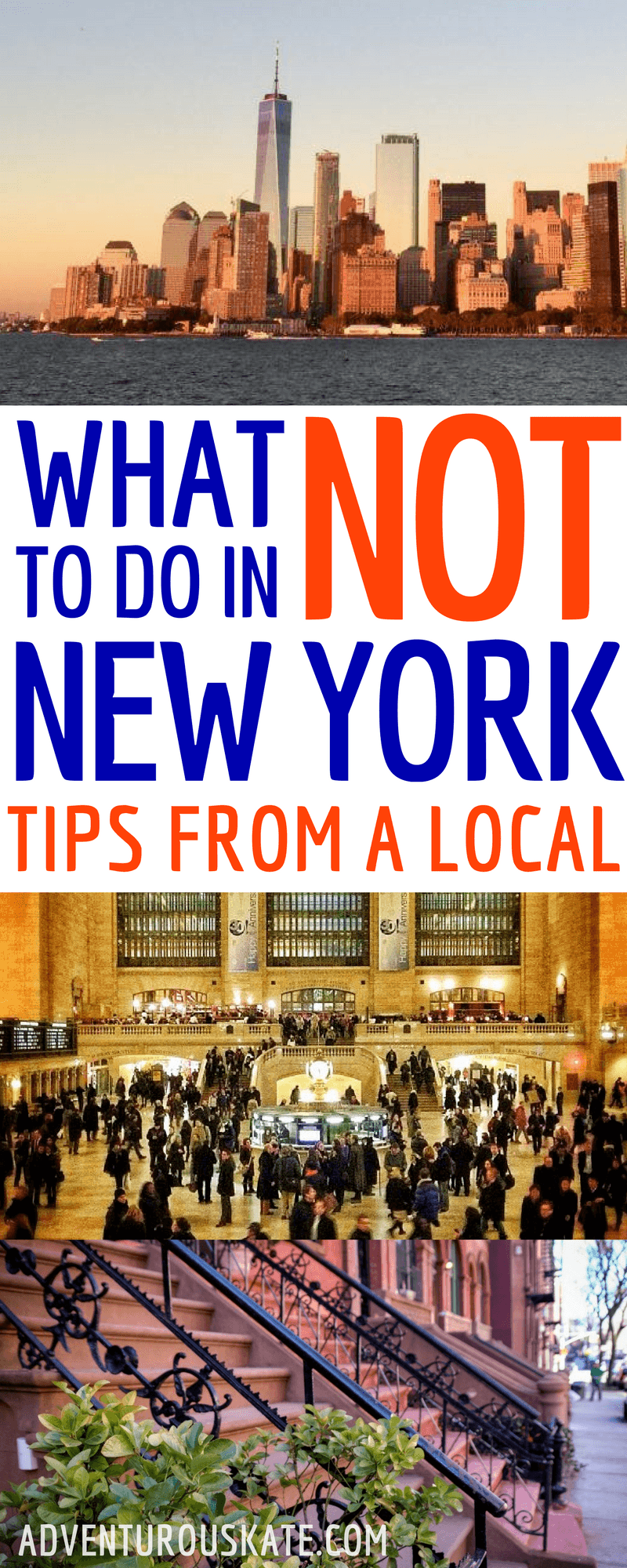 Essential Info: I recommend staying in a hotel in New York City, as Airbnb is illegal in some circumstances and it worsens the housing crisis for all New Yorkers. Check out New York hotels here. My favorite hotel where I've stayed in New York is the Ace Hotel — SUCH a cool place with wine on tap and an awesome lobby, in a great Flatiron location!

If you want to save money, check out hotels in Brooklyn and hotels in Queens. Just make sure they're convenient to the subway!

If you're a Redditor planning a visit to New York, I highly recommend the AskNYC subreddit. Be sure to read the sidebar before asking a question.

Travel insurance is vital for trips to New York — especially if you're not an American and you need to see a doctor. Whether you get appendicitis and need to be hospitalized, or your phone gets stolen, or an injury means you need to cancel all or part of your trip, travel insurance will help you in your time of need. I use and recommend World Nomads as travel insurance for trips to New York.
Have you been to New York? What advice would you recommend for tourists?
Get email updates from Kate
Never miss a post. Unsubscribe anytime!