Adventurous Kate contains affiliate links. If you make a purchase through these links, I will earn a commission at no extra cost to you. Thanks!
The best photos have everything to do with timing.  Maybe it's waiting for the precise moment for your subject to be in the perfect position; maybe it's a case of waiting for the best lighting of the day.
In this case, it was when a storm arrived.
After four days of searing heat and bright sunshine,
Paris's
uncharacteristically warm spring reverted to its usual finicky personality.  The sky grew cloudy, then slate gray clouds began to roll in.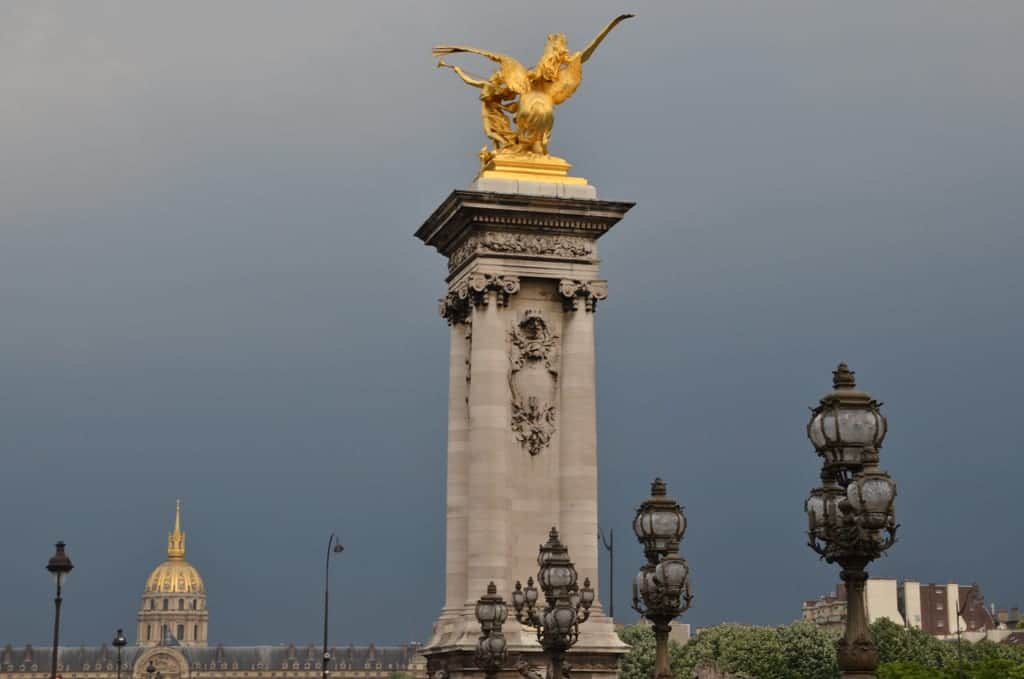 At the time, Mario was photographing Melissa of Paris blog 
Prête-Moi Paris
.  Melissa suggested that we meet on the majestic Pont Alexandre III. I had never been there before — but it was a very impressive bridge, ornate in black and gold.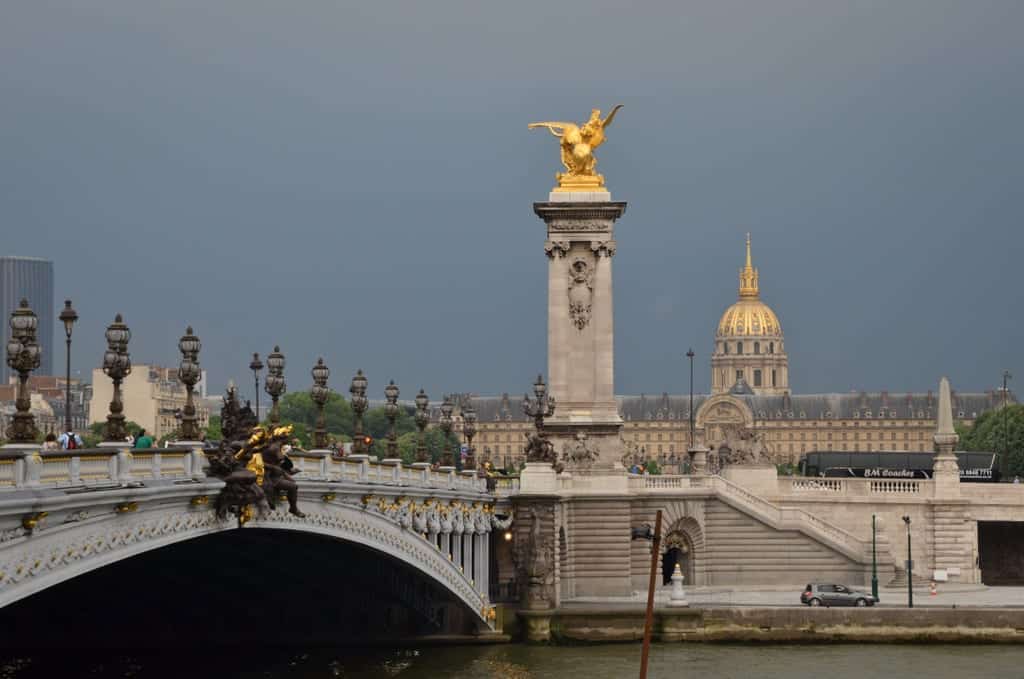 This gold was absolutely magical against the increasing dark gray of the sky.  I have never seen anything like that before. By this point, we finished Melissa's portrait and immediately realized that neither of us had packed an umbrella.  The sky looked like it was going to open at any second!  Still, though, I had to photograph the Hôtel des Invalides.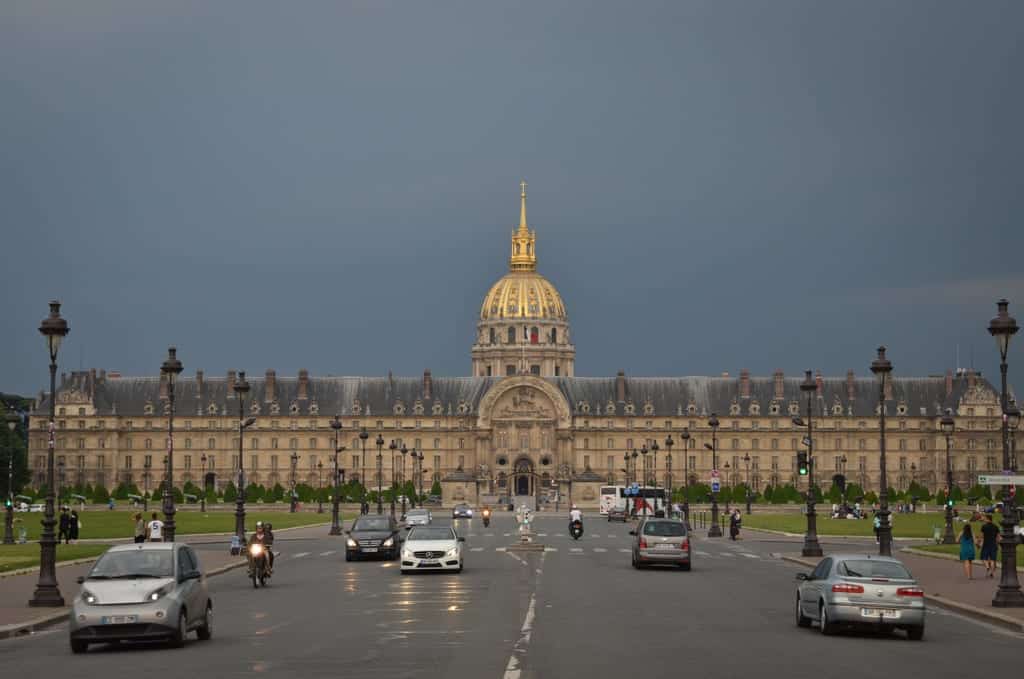 I ran onto a tiny island in the middle of the street and photographed it from there, both with cars and without.  I actually preferred the picture with the cars.  I'm not sure why. Mario and I picked up and ran to the Metro, escaping just before it started pouring.
While Paris is brilliant to photograph on a sunny day, don't discount the dark clouds.  A city this golden was made for storms.
More on Paris:
Get email updates from Kate
Never miss a post. Unsubscribe anytime!