Adventurous Kate contains affiliate links. If you make a purchase through these links, I will earn a commission at no extra cost to you. Thanks!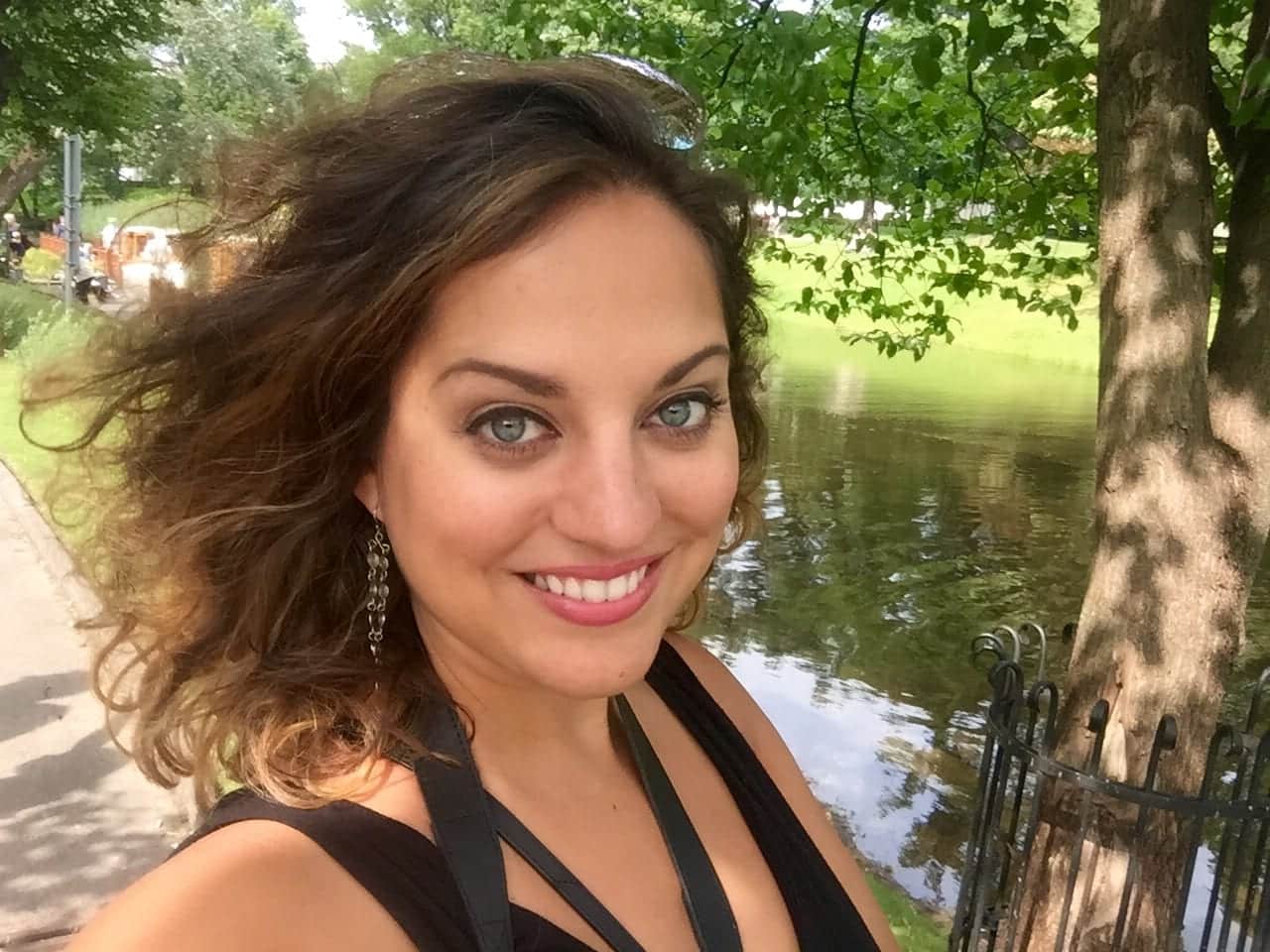 Yesterday I turned 31. I spent a wonderful day with my loved ones in Riga. It was a day filled with plenty of my favorite things: photographing a World Heritage Site, wine, cheese, getting recognized by a reader, and Magic Mike XXL. I also spent time reflecting on how far I've come in the past year.
Life doesn't end at 30. Far from it. In fact, when I turned 30 last year, tons of people told me that their thirties were their favorite decade of their lives! Turning 30 doesn't mean you need to slow down, either. It's a time when you're still young and fun, but more comfortable with yourself and you care less about what other people think.
This was easily the best year of my life. While I went through a lot of rough times this year, the good times were SO GOOD that they elevated me to new heights of happiness.
In fact, I haven't had such an unusual and yet accomplished year since age 26! More than anything, age thirty was about building momentum in my life and career, setting the stage for many more exciting adventures.
For that reason, I did a lot of new stuff this year. Here are the things that I didn't do until I turned 30!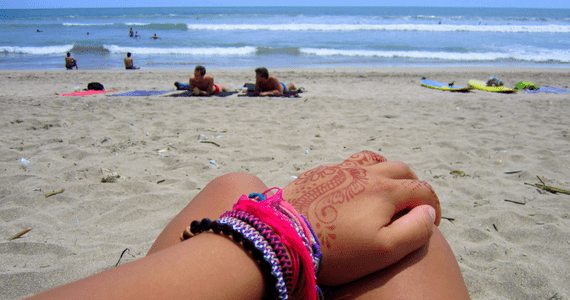 1. I had a fling with a local.
It's crazy — until this year, I had never had a short-term travel romance with a local! My romances, frequent as they are while I'm single, had been exclusively with fellow travelers until then.
And this new experience was fun! And very different, considering the level of cultural differences. I've never had anyone make me fried plantains for breakfast before, for starters.
I won't say where it took place (you guys are crafty and can probably guess), but I will say that it was in a small town atmosphere, the kind of place where everyone knows each other's business. So much that soon another travel blogger who lives nearby heard about it through the grapevine!
Apparently someone saw me and the guy walking hand in hand and told the local travel blogger that the travel blogger currently visiting was hooking up with so-and-so. Gossip travels fast.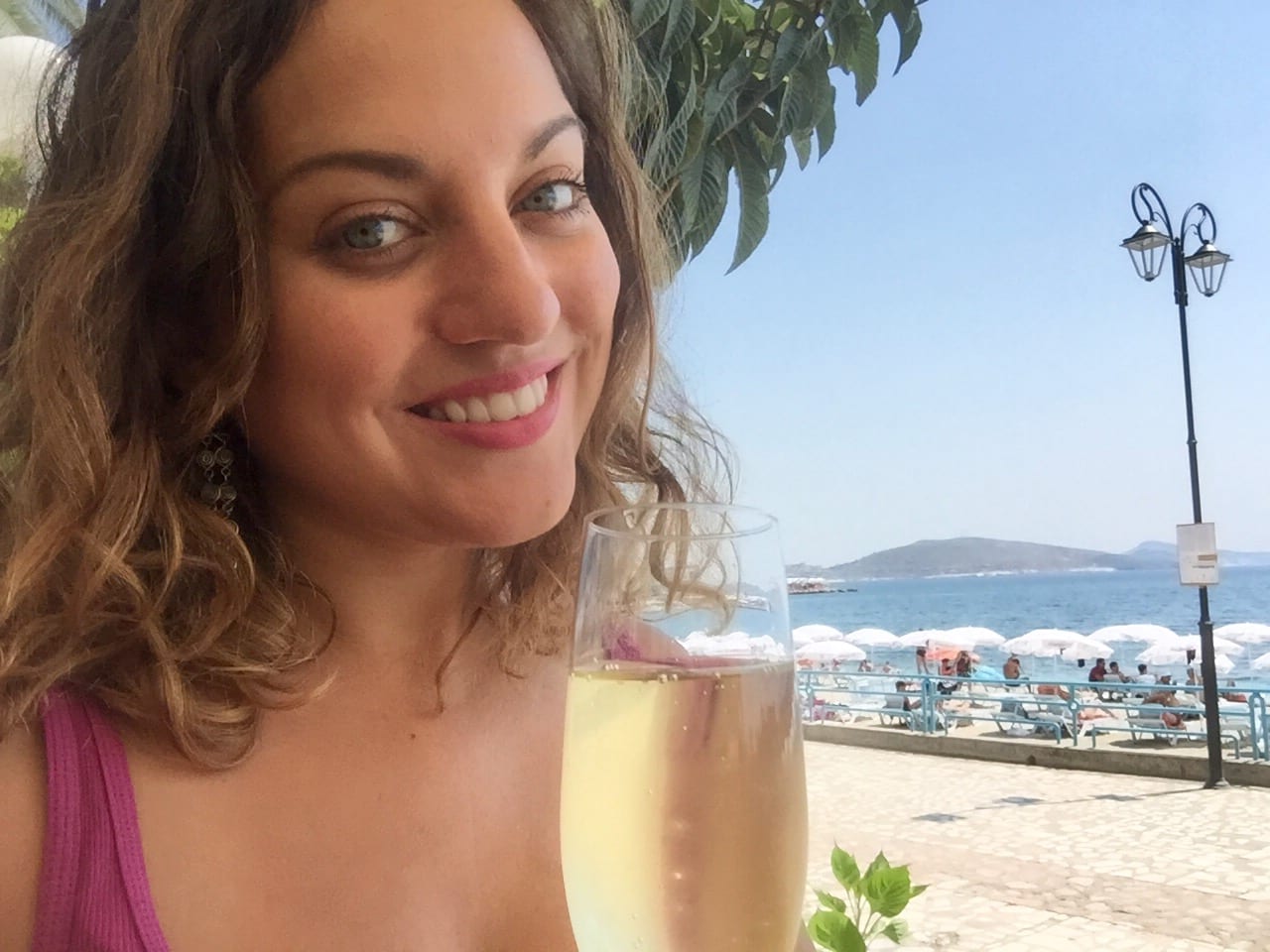 2. I started filling in my brows.
This year I really got into makeup, which is now one of my favorite hobbies. While I've always been meticulous about tweezing my brows (still haven't had a brow wax, ever! I do that myself!), I've never used makeup on them until recently.
I experimented. First wax, then pencil. But then I started using shadow and it's become my absolute favorite. I use Anastasia Brow Powder Duo in Dark Brown, applied with the Anastasia #20 brush, which has a spoolie on one end and a flat shadow brush on the other.
Now I always do my brows, even on very light makeup days. I consider it as vital as lipstick.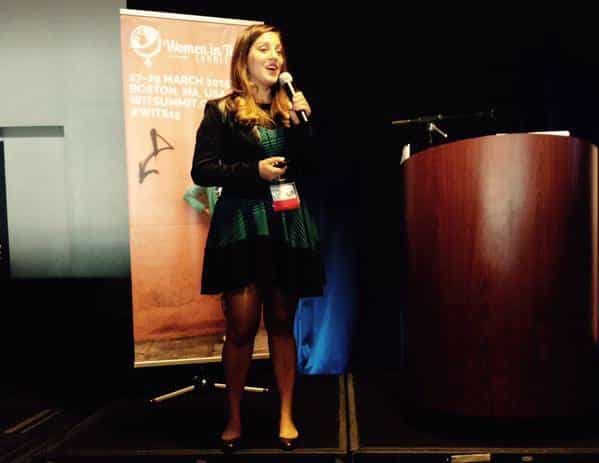 3. I gave a keynote.
I've spoken at lots of events, but I've never been the keynote before. It was something I had been hoping to do for some time, and I was honored to be chosen as the closing keynote of the 2015 Women in Travel Summit in Boston.
My speech focused on gender inequality in the travel blogging industry. Yes, it absolutely exists, and it's a problem that I'm working on combating both privately and publicly. We need to feature female photographers more often, apply for more awards, know our financial value, and support each other rather than tear each other own, among other things, and these are areas in which we could stand to grow.
4. I visited a LOT of new places.
I could name far more than 30 new places that I visited this year! Let's just say I visited 12 new countries (Norway, Sri Lanka, Costa Rica, Nicaragua, El Salvador, Guatemala, Belize, Andorra, Greece, Albania, Serbia, and Latvia), tons of new cities (Chicago! Milwaukee! Copenhagen!), and a few new regions (Central America, the Caribbean, South Asia, the American Midwest!).
I can tell you now that I'm not going to break that record next year, especially since I've now been to most of Europe and Central America. 12 new countries within a year may very well end up being my life record — I'd have to work pretty hard to beat that!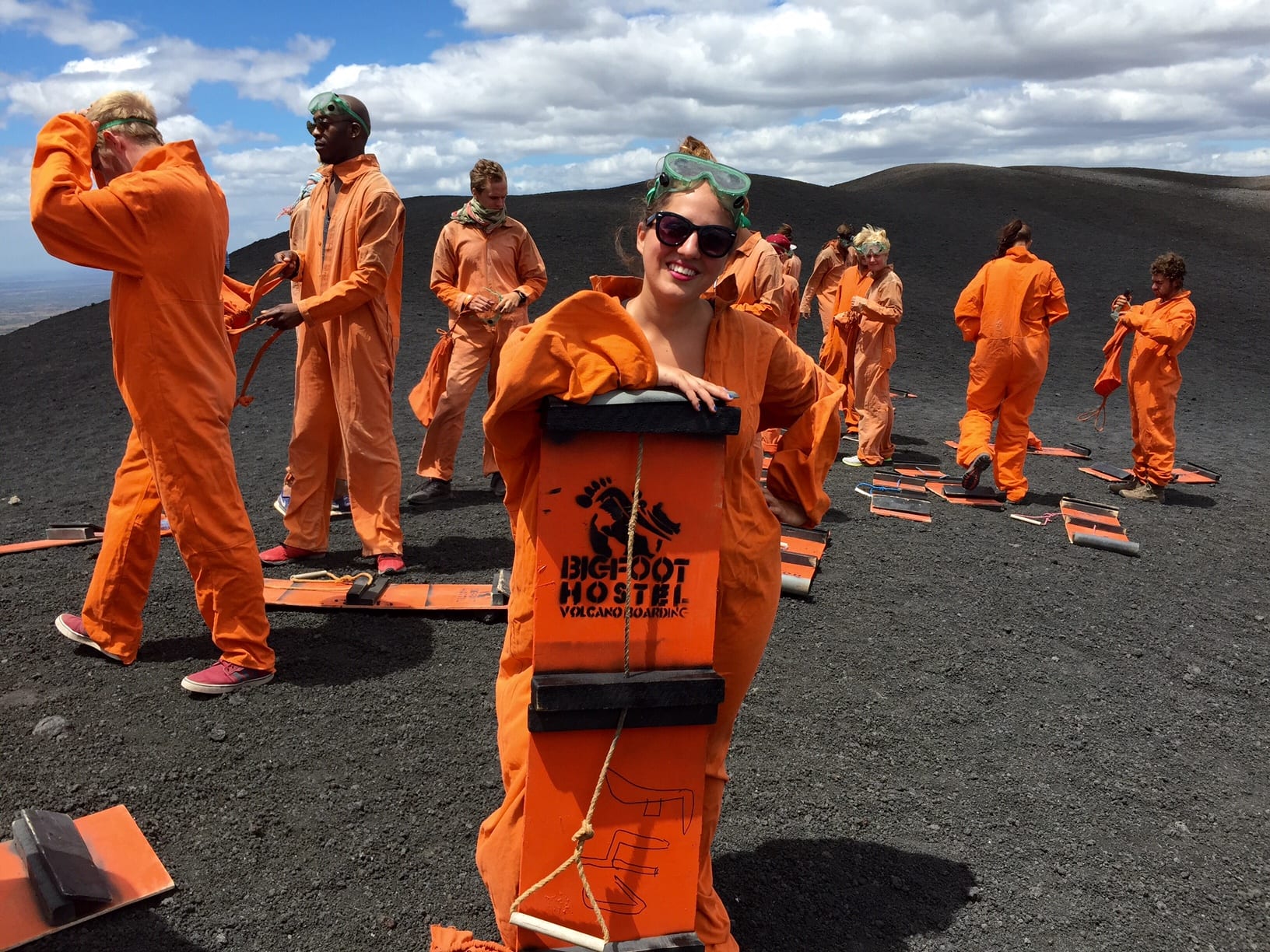 5. I volcano boarded.
For years, I had dreamed of volcano boarding. Once I arrived in León, Nicaragua, I signed up for this unique adventure.
Was it what I hoped it would be? No. I got a defective board and it didn't work properly. I slid super-slowly down the first half of the mountain and had to walk down the rest of the way.
But still, I got to slide halfway down a volcano! That's kind of cool. I guess.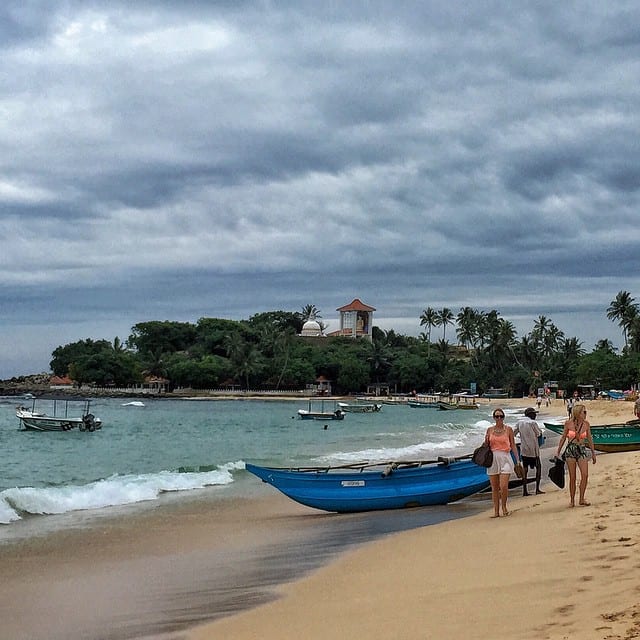 6. I cured a cold with raw onions and garlic.
I got a cold so bad in Sri Lanka, I was completely plugged up, I was burning up with fever, and I couldn't stop shaking. I only get that sick about once a decade. And then my friend Leif went to the kitchen and came back with a pile of raw onions and garlic, telling me to eat them like popcorn.
Truth — it's disgusting. You don't want to be near anyone doing it. But damn, that shit works well — and fast. I recovered by the next morning. Now whenever I feel the beginning of a cold coming on, I have some raw garlic and honey and it goes away.
7. I got featured in women's magazines.
This is some of the press coverage of which I am most proud. I was in major women's magazines — Vogue, Marie Claire, and Harper's Bazaar — and not just a brief quote or blink-and-you-miss-it mention! Actual features.
Vogue India listed me as the top solo female travel blogger. Marie Claire Hungary did a feature on women who travel alone and profiled me in particular. Harper's Bazaar named me as a top travel Instagrammer, which catapulted me into rapid follower growth that continues to this day.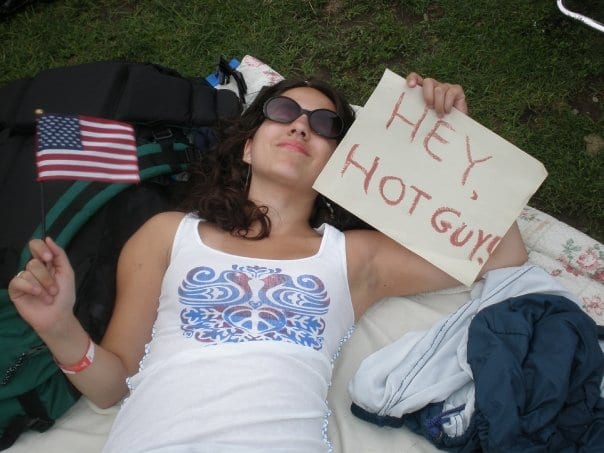 8. I kissed a guy before he kissed me.
I never make the first move. Ever. I always sit around and wait for the guy to kiss me first, even if I end up just goofily smiling at him for 30 seconds until he does it already.
But there was a point this year when I really wanted to kiss someone and he hadn't leaned in. And although this would normally be completely terrifying, I made the move. I kissed him. He kissed me back.
It was awesome. And not scary at all! I need to do that more often!
9. I went to a music festival.
How is it that I've never been to a music festival before the age of 30?! I have no idea — I guess I just don't run in those circles. I've also never been much of a concert-goer unless is was the Backstreet Boys or the Spice Girls.
But an opportunity presented itself to go to Sea Dance in Montenegro with my buds Jeremy and Ryan, and it turned out to be one of the highlights of my European summer. Oh, God, I loved it. I had one of the best nights of my life at Sea Dance (maybe even the best night of my life!) and I've learned just how much fun these events can be when you've got good people, good vibes, and good music.
There are MANY more festivals in my future — I promise you that!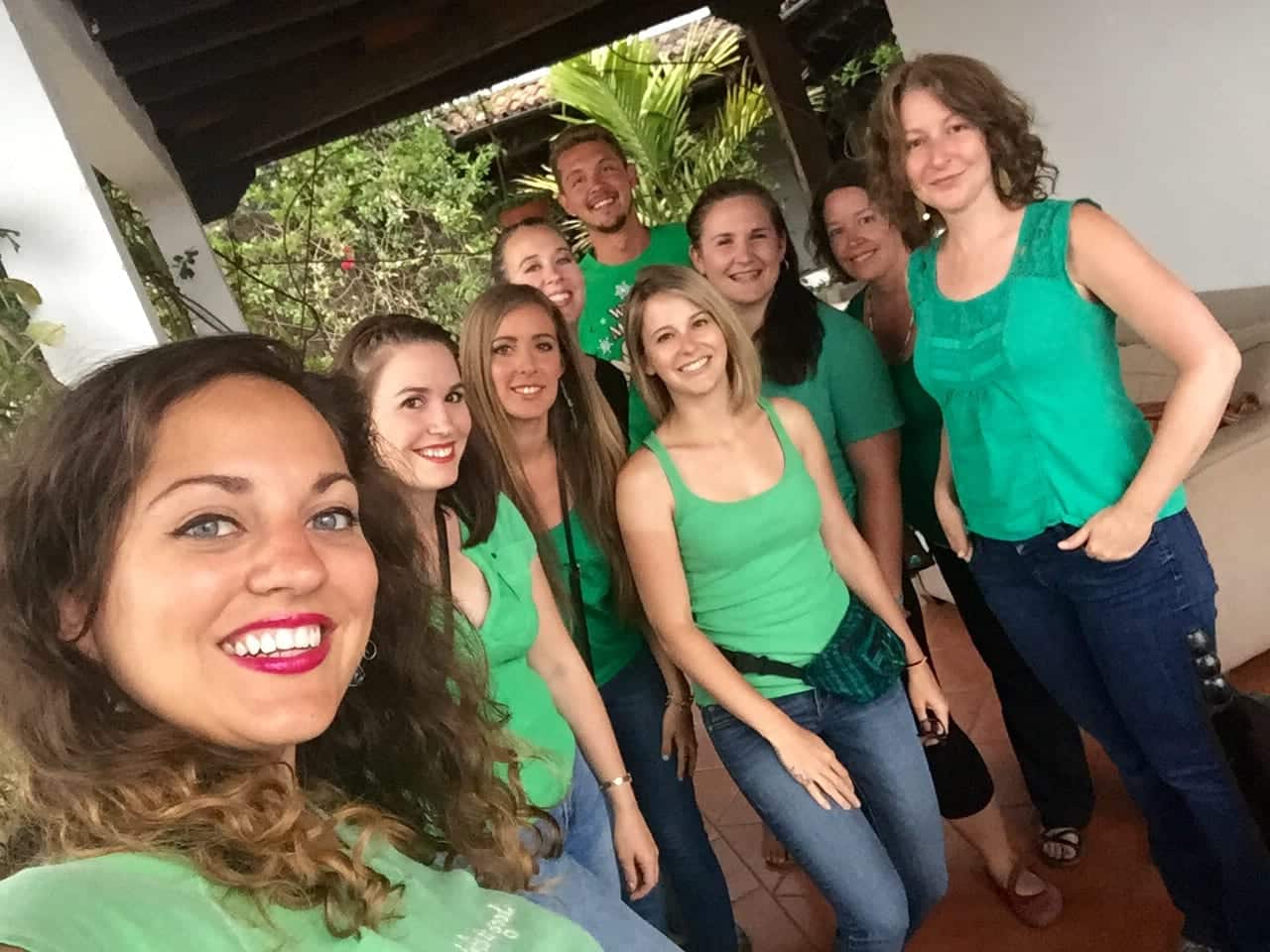 10. I became a tour guide.
Leading tours of my readers was something I always wanted to do, but it was always bucketed to "someday." I didn't think I would be able to swing it for a few more years, and I dreaded the amount of work that it would take to create a full tour.
Well, it's funny how things come together. Leif had a tour to Central America all planned. I had the people ready to go. It was perfect. We ran two tours to El Salvador and Guatemala, one in March and one in April.
Honestly, these tours were some of the most fun I have ever had while traveling. While both tours had very different feels to them, they were surrounded in so much friendship and love. I can't wait to do more!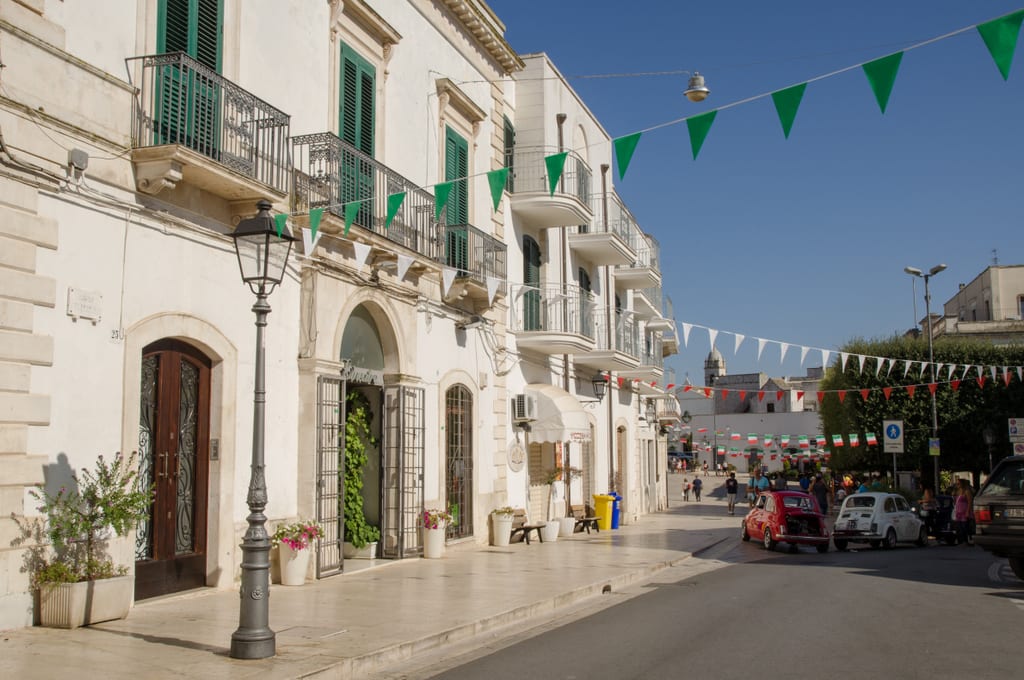 11. I drove in Italy.
Italians are crazy drivers — it's a stereotype for a reason. And the further south you go, the crazier the driving gets. So when I found out that I would be driving in Puglia, the heel of the boot, I was terrified.
It didn't start well. They tried to give me a manual (yeah, still don't know how to drive a stick), I couldn't figure out how to start the car, and I freaked out, bursting into tears. It was the culmination of a lot of difficult things in my life, and I sobbed my eyes out in the Bari Airport parking lot.
But after that catharsis I managed to start the car successfully. And I rocked it, all the way from Bari to Gargano to Alberobello and back to Bari in one piece. Italian driving wasn't that scary after all!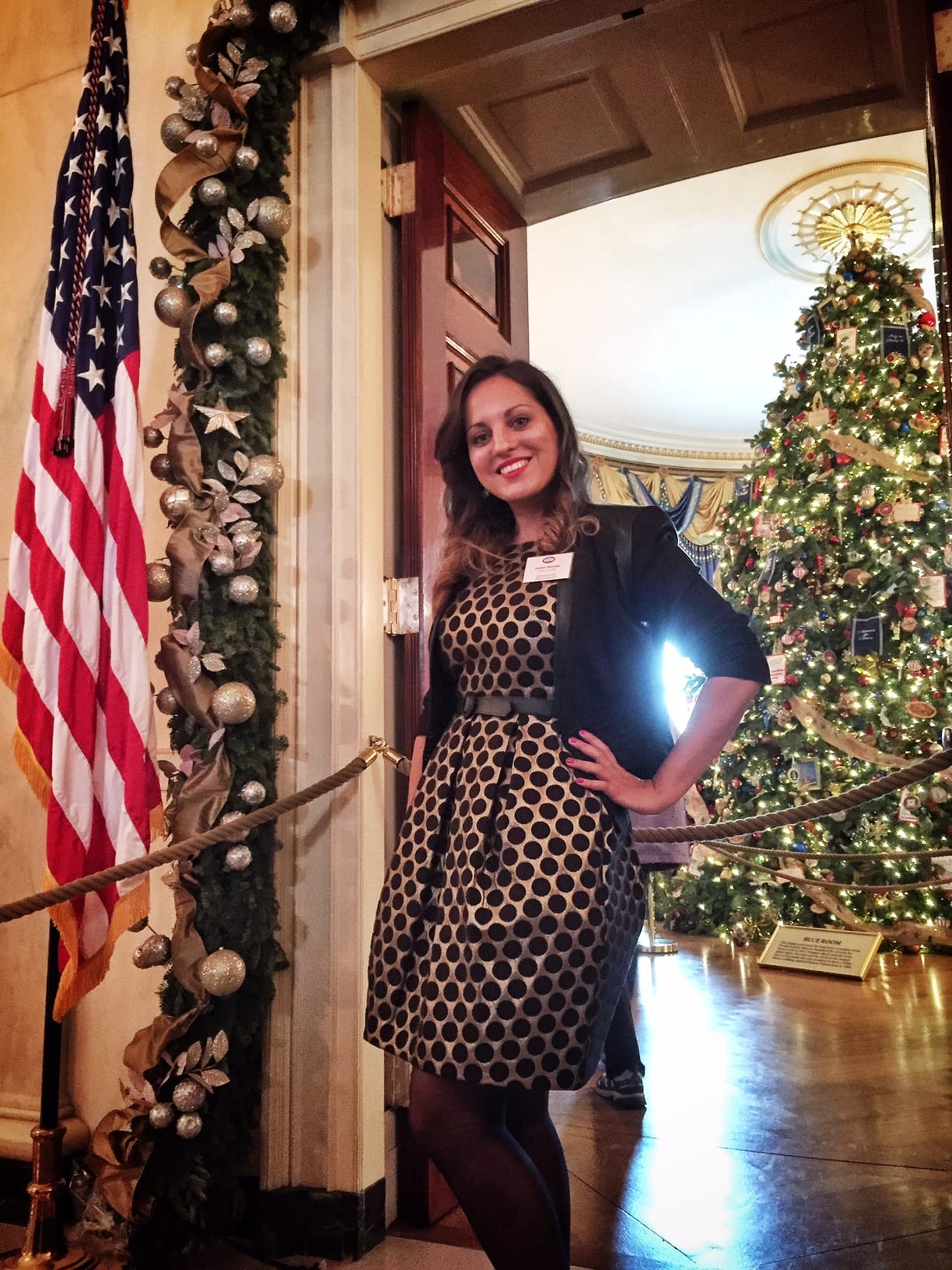 12. I got invited to the White House.
I got invited to the White House because of the work that I do as a travel blogger.
I still can't believe it — it's hard to put into words. It was an incredible honor. And seeing how proud my family was made it even better.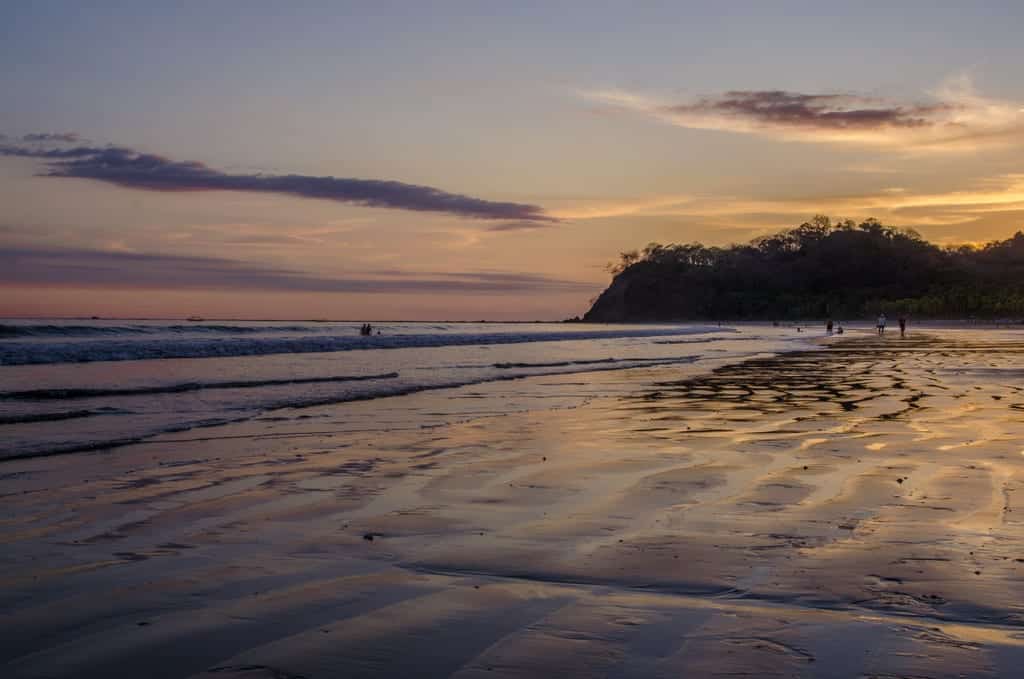 13. I SUPed in the ocean.
I love to SUP (stand-up paddleboard). But until I turned 30, I had only done it in calm waters like lakes and lagoons. SUPing in the ocean? Totally different.
If you think that SUPing on a glassy lake is a workout, wait until you get into the waves! It's incredibly difficult and you will wipe out constantly until you get the hang of things. This even happened in the relatively gentle waters of Sámara, Costa Rica.
Side note: You may want to avoid reading Unbroken shortly before doing this. Every time I fell off, I was convinced sharks were going to eat me.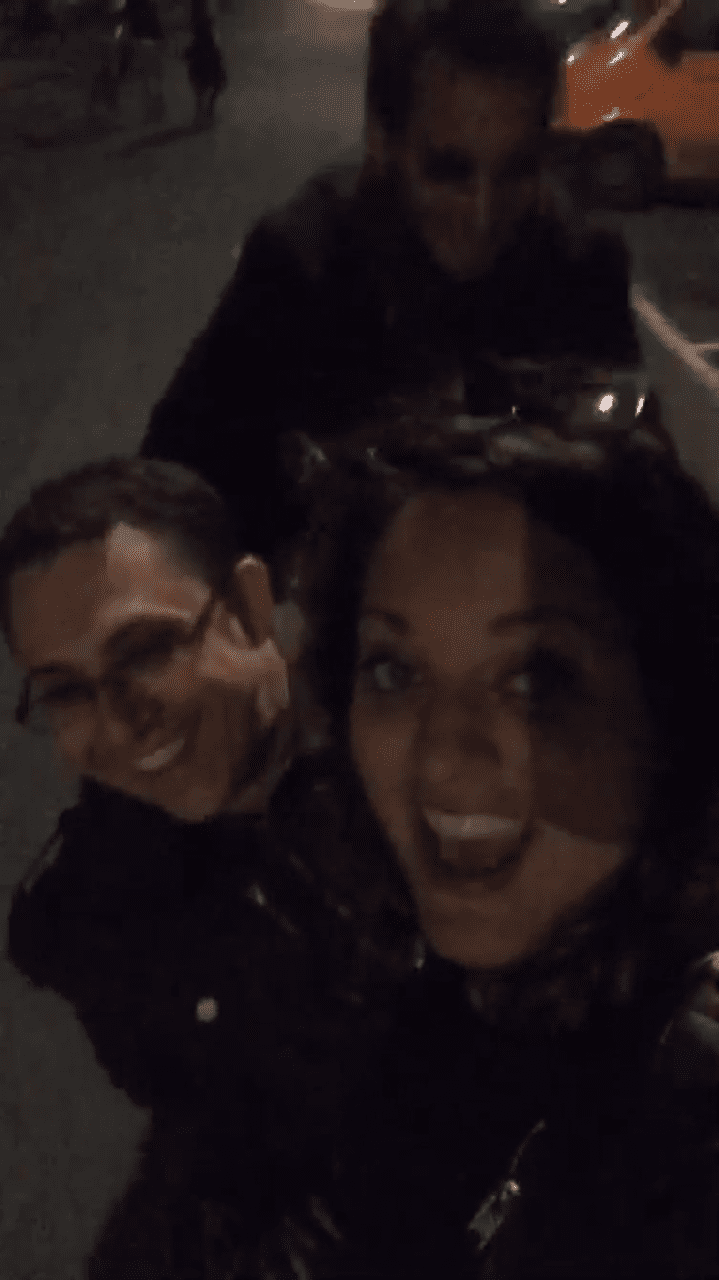 14. I wiped out on a meat cart in the middle of the night.
Because at 2:30 AM in Copenhagen, the obvious thing to do is jump on a meat cart with your friend and be pushed down the street. (This is on the list because it's probably never going to happen in my life again.)
I fell off and hit the curb with my arm and knee. HARD. My arm still occasionally flares up with pain more than a month later, though miraculously my leather jacket and jeans didn't suffer so much as a scratch.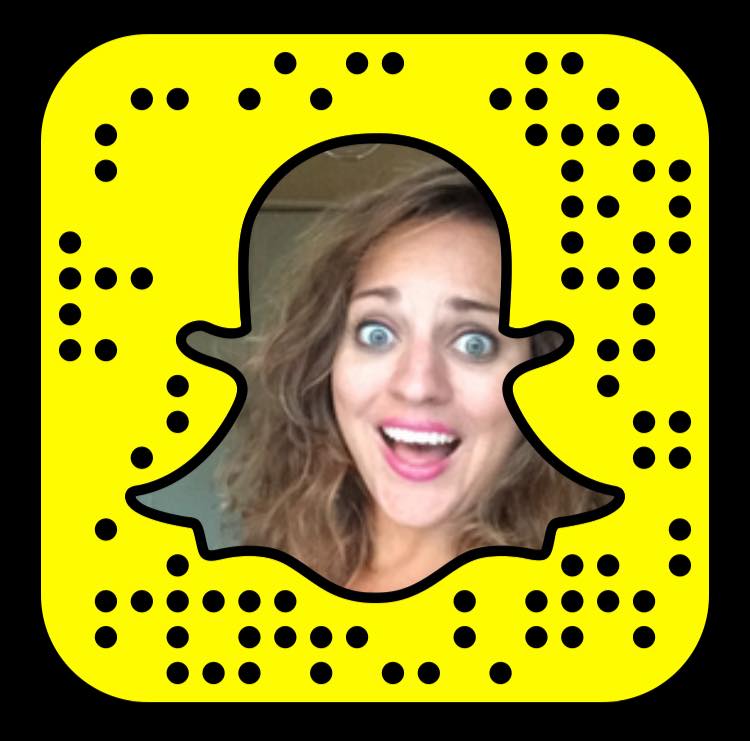 15. I got on Snapchat.
Dude, how much fun is Snapchat? I'm completely addicted to showing my travels in little real-time photo and video snippets, as well as chatting with my readers. It's a way for me to show my goofy, real self and make people laugh.
And I'm also digging the fact that so many other bloggers are turning their nose up at it. Guys, history repeats itself. People said that Instagram was just for kids and would never be valuable, and look at it now.
Anyway, I highly recommend you check it out. To follow me, you can scan the code above or enter my name (adventurouskate).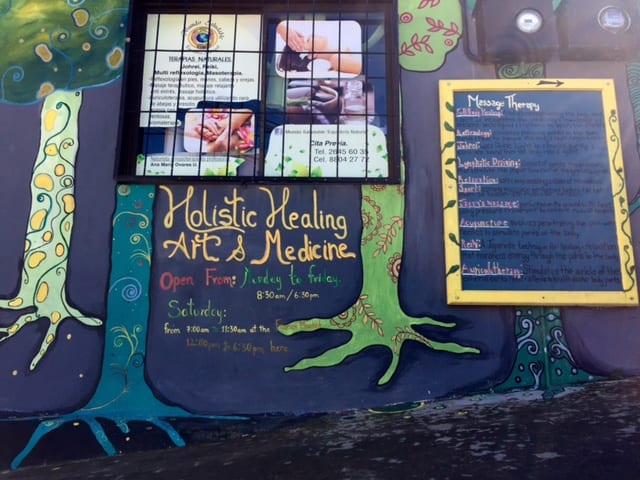 16. I had my chakras balanced.
I've always been interested in alternative healing, and in Monteverde, Costa Rica, I got the opportunity to have a session that combined several elements, including a chakra balancing session.
The color that kept coming back was a warm, sunny yellow. My third chakra was out of whack and I would have to work on reducing my dairy consumption and my worrying — two things that occupy far more of my life than they should. I found it interesting to have an alternative healer come to the same conclusions that western medical professionals have.
Also, I recently received an email from Ana saying that one of my readers had come to see her. That made me happy! Unfortunately, Ana is no longer in the space pictured above, but she's working out of her home. Ask around town and you can find her.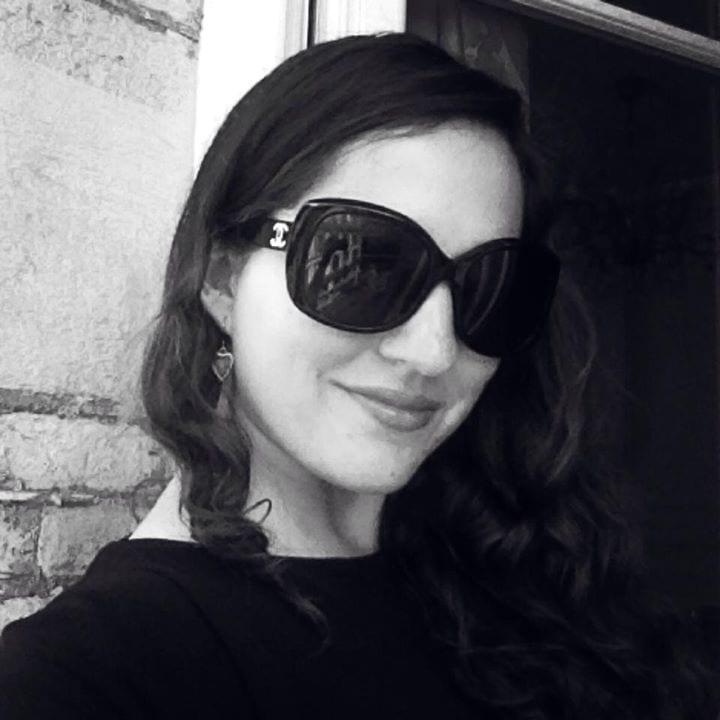 17. I went shopping at Chanel.
On my 30th birthday, I decided to go shopping at Chanel in Paris and actually purchase something. Not with gift money or a credit card — with my debit card and its finite amount of money.
The experience wasn't as luxurious as I expected — the boutiques were filled with families from Mainland China who allowed their children scream, run wild, and throw things. I was shocked that this was tolerated in Paris of all places, but I guess money talks.
Anyway, I bought my first pair of Chanel sunglasses — something I always coveted. Black oversized glasses with a very visible Chanel logo on the side. I felt sophisticated and mature.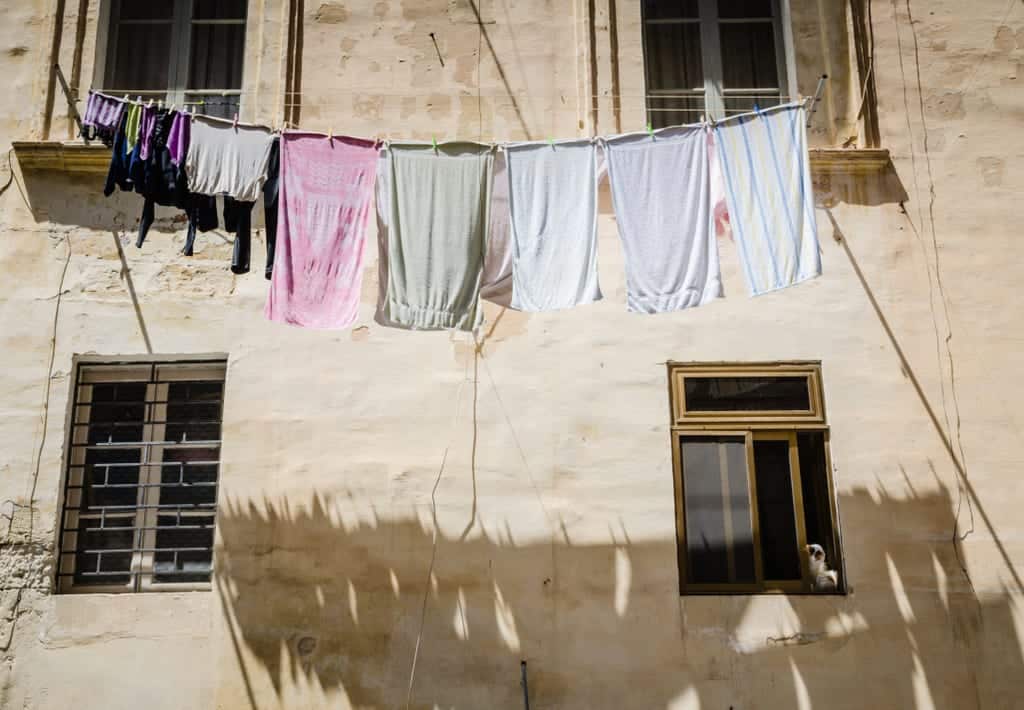 18. I did laundry by hand.
I know. It's crazy that I've been traveling this long and have never done laundry properly by hand, with soap and a basin.
In Saranda, Albania, doing it by hand was the only option. So I washed and rinsed on my balcony, grossly overestimating the amount of dry detergent I needed, while listening to music and gazing over the ocean. I really enjoyed it, actually. Even if the clothes were stiff and smelled like soap afterward.
19. I had two brothers fight over me.
Seriously. This was ridiculous. I was in El Salvador on my second tour. There was an awesome party on the beach featuring free beer and music and someone dancing with a palm tree, and my friends and I ended up befriending three Salvadoran brothers.
It turns out that two of them liked me. And once they realized that, they got quite angry with each other. Apparently each of them had called dibs on me but they hadn't let the other know.
I chose the one who didn't speak English. His brother exploded. "That's my girl!"
Oops.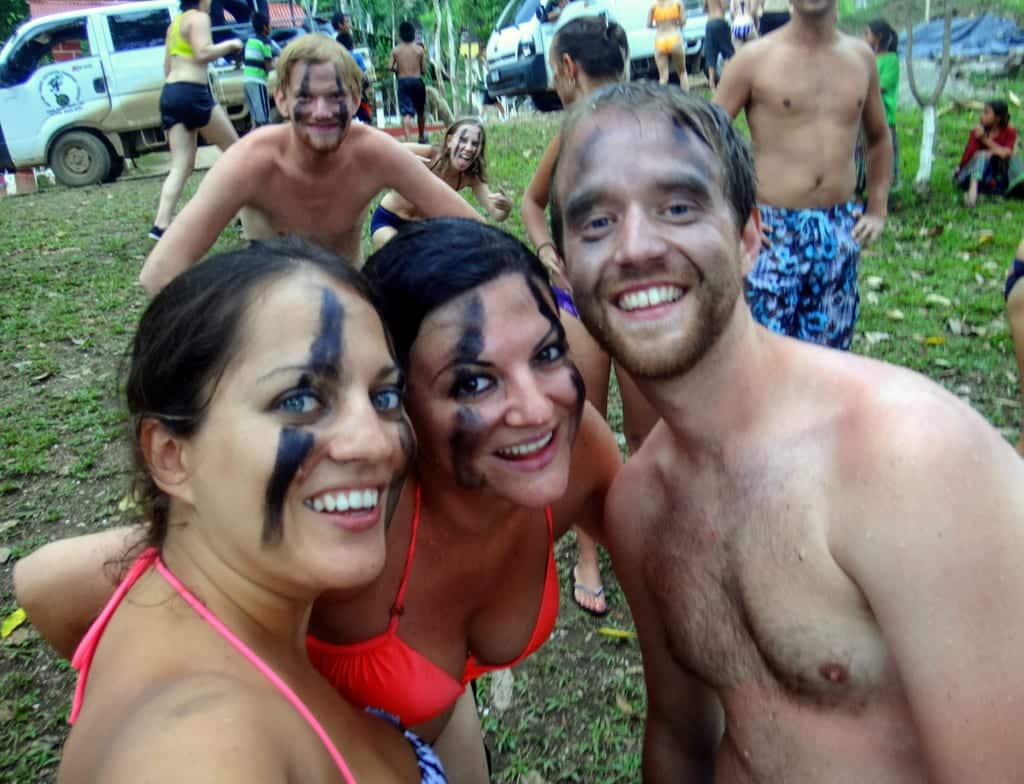 20. I took a month mostly off to have fun.
For years as a travel blogger, I never took any time off from work. I know that what I do doesn't look like work to many of you, but believe me, if you saw how much time I spend behind the scenes on this site, you would realize how difficult it is to step away from my computer for even a day. I always, always worked.
This May was different. My second tour ended and Erisa and I started traveling through Guatemala, Belize, and Mexico together. And we ended up having so much fun that I pretty much pushed work aside in the name of having more fun. Just a little bit of work every now and then. A short-ish post per week. Hardly any email.
That was an awesome decision. And it was only because of having an affiliate marketing-based income that I was able to do so.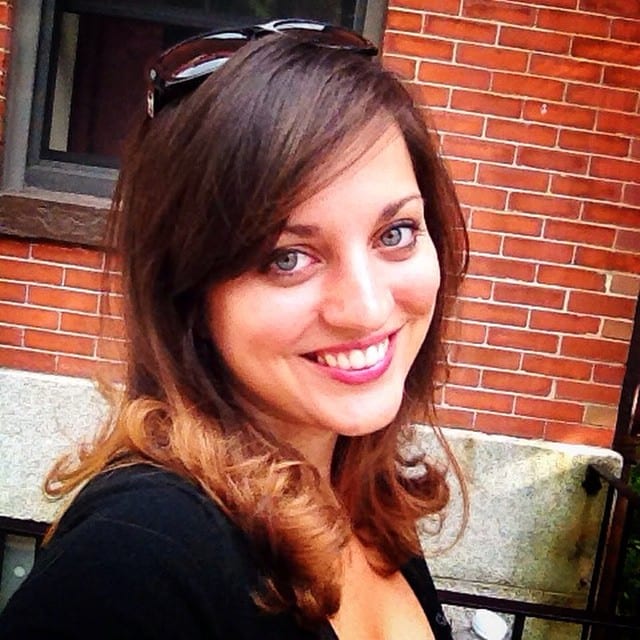 21. I ombré'd my hair.
I've had my hair highlighted a few times in my life, but I gave it up because highlights require frequent and expensive upkeep. Once I started traveling, it would be even more inconvenient to find new colorists on the road.
Then ombré hair became a trend. (Thank you, Kardashians!) Ombré means shadow, and it's a gradual difference in color from your roots to your ends, usually with lighter ends.
In other words, frequent upkeep isn't necessary because your roots are supposed to be a different color than your ends. Ombré hair is perfect for travelers!
The above photo was my first foray into ombré, but I like my current look even better, with a much more gradual ombré that makes me look a lot blonder.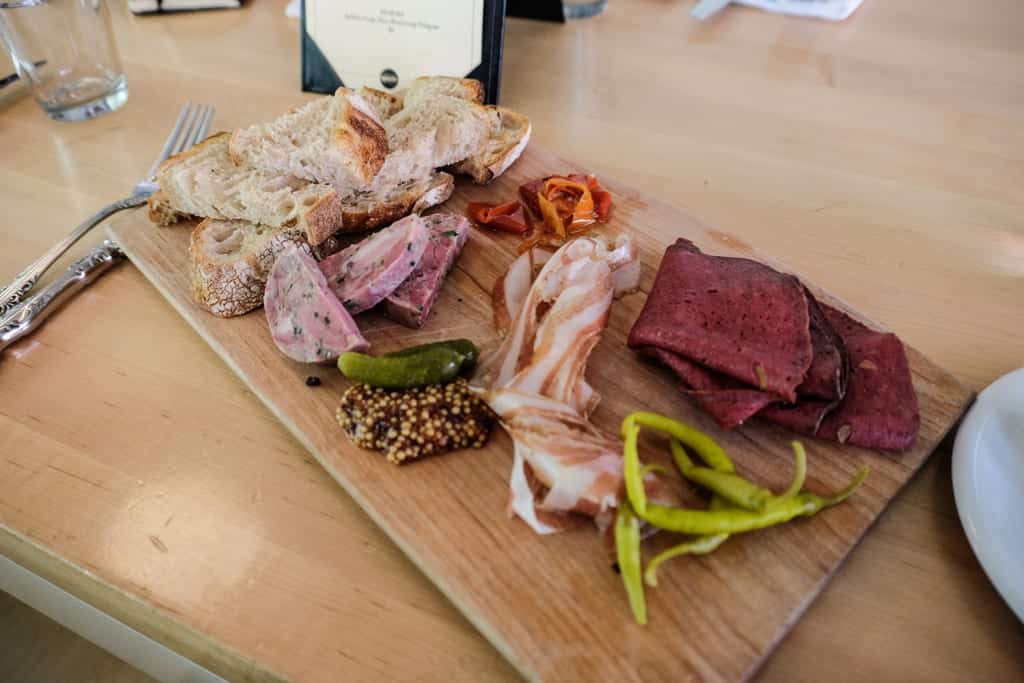 22. I ate headcheese.
What is headcheese? It's a terrine made from the head of a pig or calf. It can be mixed with anything from spices and condiments to unusual body parts, like the heart or tongue. They take out the eyeballs first. Oddly, there's no actual cheese in it.
Headcheese makes most people shudder. Yet like haggis and paté, it's absolutely delicious if you don't think about what you're actually eating. Try spreading some on crusty bread and you might be a convert!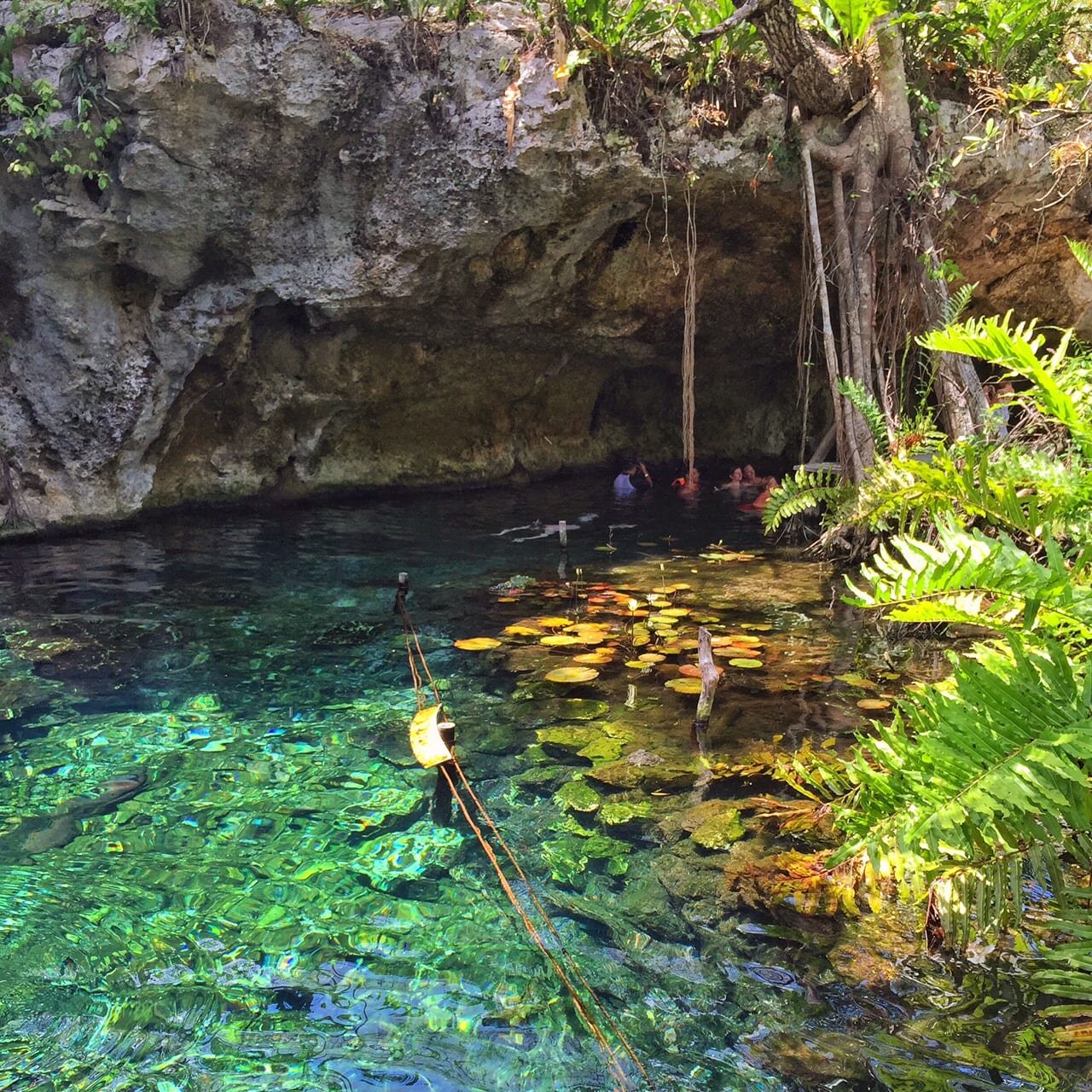 23. I swam in a cenote.
Cenotes are underwater sinkholes in Mexico, primarily in the Yucatan region. While I've been to the Yucatan before, I've never taken the plunge and dived into the cenote itself! For my first foray, I biked from Tulum to the Grand Cenote, just on the outskirts of town.
It was cold, clear, and spooky. Erisa and I spent most of our time there taking underwater glamour shots as intrepid fish and the occasional shy turtle swam around us.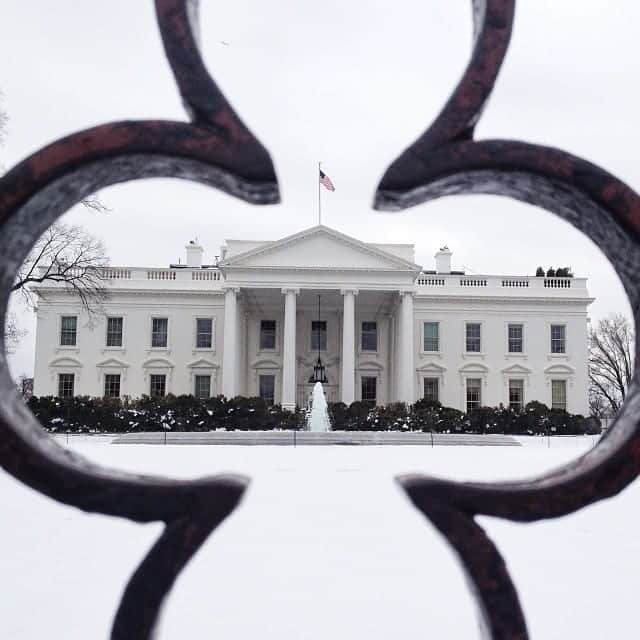 24. I teamed up with the U.S. State Department.
I was invited to speak at the New York Times Travel Show on a panel with the U.S. State Department this January. This involved working with Deputy Assistant Secretary of State Karen Christensen about educating people about travel safety. I focused on solo female travel and my colleagues and I provided a ton of great information.
Just like the White House, it was an incredible honor to be chosen to help my government educate travelers who are heading abroad.
25. I danced all night long on a beach.
The Montenegrin sky turned green before turning blue, then pink, then blue again. I only knew that because I was dancing underneath the sky, surrounded by friends, most often in the rocky gray beach but occasionally in the sea, until we were unceremoniously told to go home by security at 6:00 AM.
It seems like such a basic thing, but you need to experience that feeling for yourself. Everyone should dance all night on a beach at least once in their lives.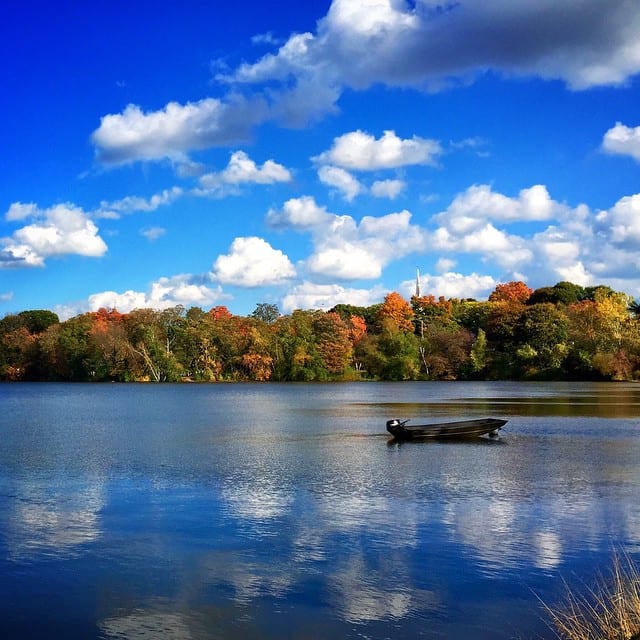 26. I pulled the plug on a big trip at the last minute.
I've never cut it this close before. Just hours before I was supposed to fly to Greece this October, I decided to cancel everything and stay home, losing a lot of money in the process.
While I missed seeing my friends at TBEX Athens, it was absolutely the right decision. I was shattered, both mentally and physically, and needed more time to recover.
The next month, I kept my commitment to fly to Sri Lanka and while I still had quite a ways to go, I was in a much healthier place than I had been the month before. I can't imagine how bad I would have been if I had gone to Greece.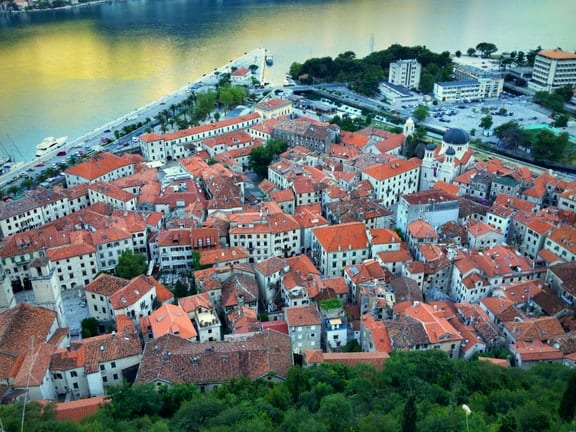 27. I communed with a ghost.
So, yeah, I stayed in a haunted Airbnb in Kotor.
I could feel it every day. It would lie next to me. It would touch me. Once it talked to me, telling me to get up and get dressed, and I actually followed its directions and waited for it outside the bathroom before I realized that a ghost had spoken to me.
But though it was scary in some ways, things mellowed out. I feel like the ghost and I began to show mutual respect for each other, and that made a difference in the atmosphere. It still made its presence known, though.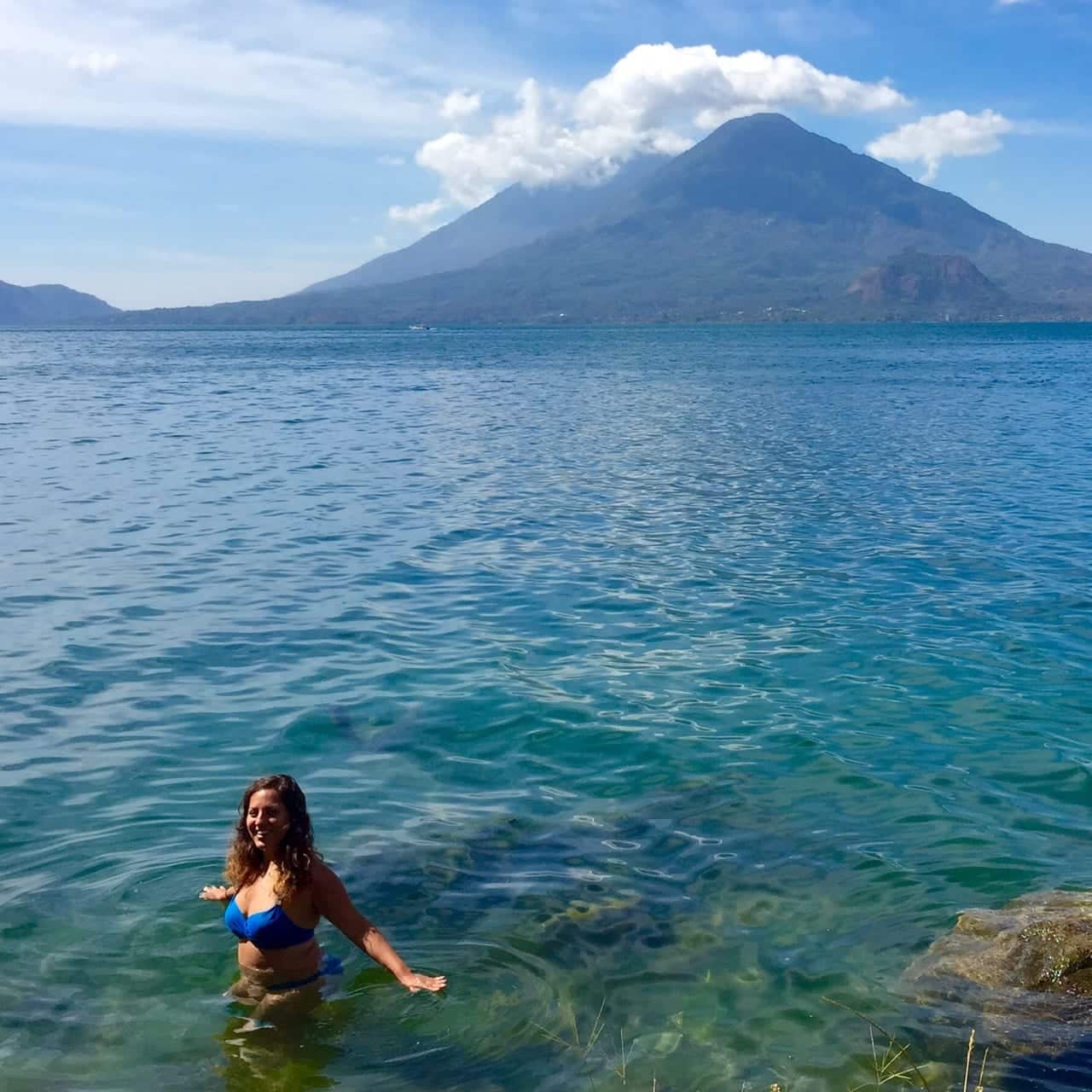 28. I swam in the Indian Ocean, Lake Atitlan, and Ionian Sea.
You can visit as many countries as you want and collect enough passport stamps to fill an encyclopedia, but I think there's something even more special about swimming in new bodies of water.
They're here, forever. They're not held to political lines. They star in classic literature and are filled with legends. They belong to the people.
The wild Indian Ocean chewed me up and spat me out. I'm convinced that Lake Atitlan gave me crazy dreams. The Ionian Sea was even clearer than the Adriatic.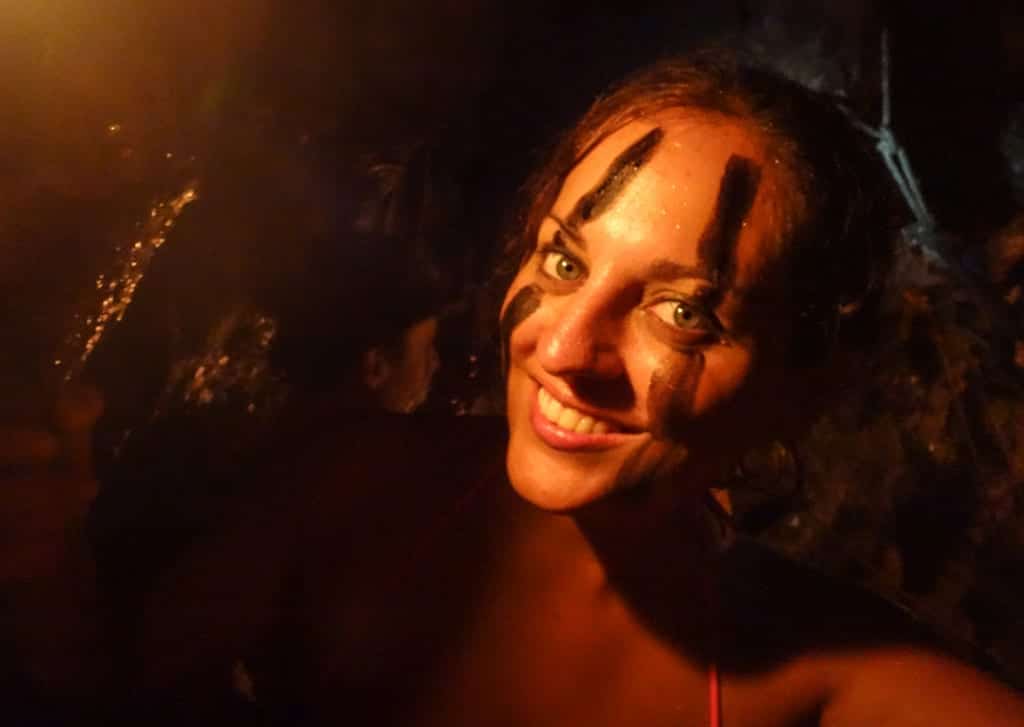 29. I swam through a cave with a candle.
Don't get me wrong, I'm not stranger to cave swimming. I had my first taste of that at Khao Sok National Park in Thailand.
But on that trip, we had headlamps to light our way. This year, on a day trip to Semuc Champey in Guatemala, my friends and I were only given a candle to light our way through the cave. That was in addition to zero safety precautions — no helmets, huge groups, lots of water and squeezing through tight spaces!
You might think that it would be a nightmare, but it's one of the most fun activities I've ever done. I loved swimming like the Statue of Liberty!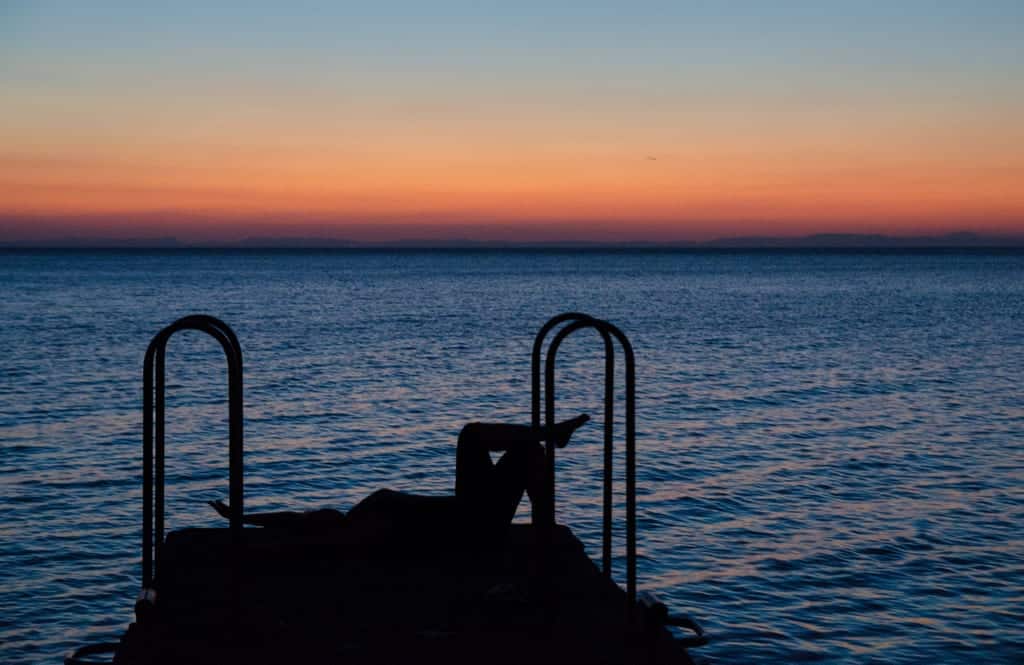 30. I wrote a book.
WHAT?!
Yeah. I wrote a book. How about that!
Writing a book is something I've wanted to do for my entire life, but it wasn't until this year that I strapped down and really started writing. I kept it under wraps for most of the year and endured a horrible freak-out that slowed me down for quite a long time, but I got to the finish line.
It's not ready to be published — far from it — but my plan now is to go into hardcore editing mode with my team before publishing it later in the fall.
So, what's it about? You'll find out soon. I will say this — it's not a memoir!
What's Coming Up This Year?
I am beyond thankful to be happy and healthy as I turn 31. I'm also deeply grateful that so many of you have made my site part of your lives enough to keep me telling stories and taking photos for a living.
I have a few goals for the next year. Publishing my book, obviously, is a very big one, and the editing and publishing process will dominate the next few months. I also have several more projects going on behind the scenes on the site, and you'll see them in due time.
On a personal note, after a year of nursing myself back to mental health, it's time to make my physical health a major priority again. That and I hope to find more of a balance between travel, work, relationships, and a fixed life. I need an anchor.
I'll hit my five years of travel milestone this October, and after that, I think it's time to "settle down," so to speak, and look for an apartment. Probably in New York. Not to say that I'll be hanging up my travel boots — far from it! I intend to continue traveling quite a bit, just not as much as I am now.
It will be nice to have somewhere to come home to, a bed of my own where I know the pillows will feel nice. A tray near the door where I can keep all my sunglasses. A juicer and hardcore blender. A couch where my friends can crash.
Anyway, that's the plan for now, but if there's anything I know, it's that anything's possible. Maybe I'll find myself living in Paris or Tokyo this time next year. Maybe I'll have a tiny house in Portland or I'll be based in a surf town in Central America. Who knows?
Thank you for being part of my journey!
Get email updates from Kate
Never miss a post. Unsubscribe anytime!