Adventurous Kate contains affiliate links. If you make a purchase through these links, I will earn a commission at no extra cost to you. Thanks!
Some months are humbling. This one certainly was. After a month of near-constant driving lessons, I was ready for my test.
I aced the written test. Then I failed my driving test. Then I took a second driving test two weeks later — and failed THAT one, too.
I've got one more chance to pass the test. Just one.
Hoo boy.
Destinations Visited
Prague, Czech Republic
Dresden and Meissen, Germany
Oxford, Beaconsfield, Bray, and Watford, England
Highlights
I got some very good news from the Czech ministry of immigration. I can apply for permanent residency in April!!!
I had to make an emergency immigration visit this month (more on that below), and I found out several pieces of news.
First off — Charlie, though British, is considered an EU citizen in the Czech system because he got permanent residency before Brexit finalized. And because of that, he's eligible to apply for Czech citizenship now (and he already passed the language test!).
It turns out that being married to an EU citizen gives you a LOT of perks. I can get permanent citizenship after two years of living here and one year of marriage to an EU citizen (not necessarily a Czech citizen) — not the customary five years. AND I don't have to take the Czech language test for permanent residency!
But there's more. Because I'm married to an EU citizen, I can apply for Czech citizenship after five years of continuous residency! I can apply in 2025 — five years earlier than I thought!! I will need to pass the citizenship language test (level B1), but I'll be back to Czech lessons in January and plan on studying for years.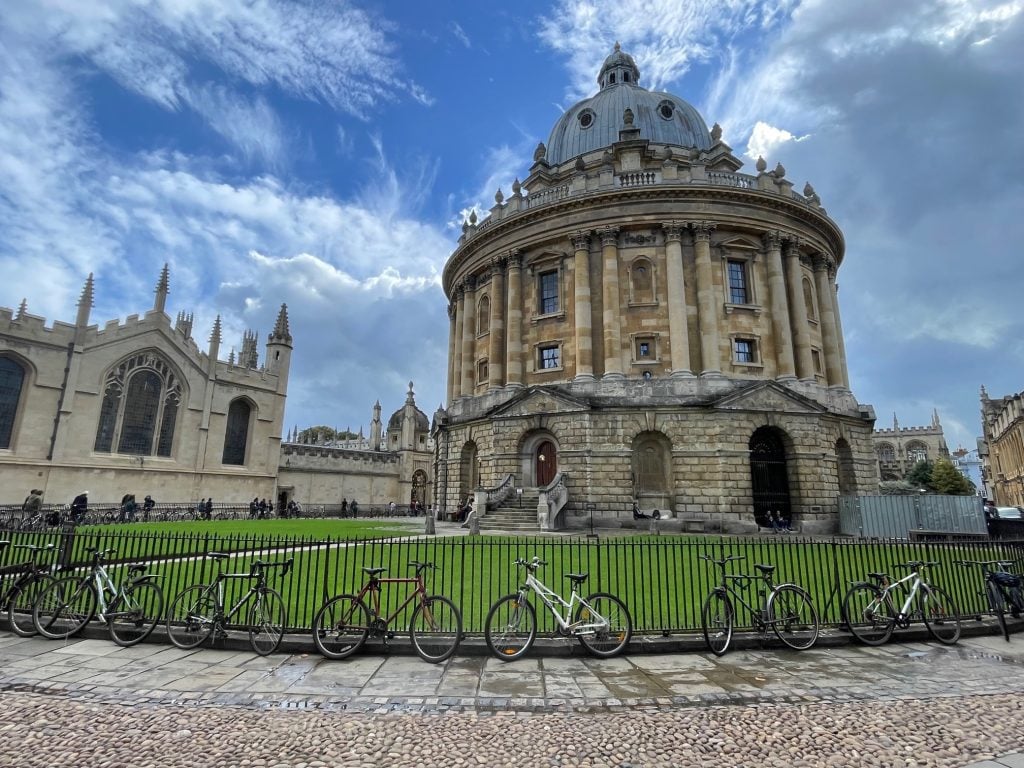 A lovely getaway to Oxford. Charlie and I go to his friend's annual bonfire party in the UK every fall, and we've started adding on a bonus English destination. This year, we added Oxford, the university city that is one of the most popular day trips from London.
I really loved Oxford! The city has so much youthful energy, gorgeous architecture (many of the Harry Potter movies were filmed here), fun shops and markets, and a lovely riverside setting. I'm glad we stayed overnight so we got to see more than we would have on a day trip.
On the way back, we visited Bekonscot — a cute little miniature village that Charlie used to visit when he was a kid. (It's so old, even Queen Elizabeth used to visit when SHE was a kid!) All of the buildings are covered with cute little puns, which is fun for the adults.
We also had lunch at Heston Blumenthal's pub, The Hind's Head. Most of the food was wonderful, especially the scallops, but the staff were right to warn us about the richness of the oxtail and kidney pudding — we could barely eat it!
The bonfire was great fun, and we got to spend time with Charlie's family and friends who are like family. Including his sister's new kittens, who are full of energy and SO cute.
A fun little day in Germany. We drove 90 minutes to Dresden to hit up some places they don't have in Prague (Dunkin' Donuts and the Apple Store). Afterward, we drove to the town of Meissen to visit their porcelain museum. A delightful and interesting place! (Though honestly, spending a Saturday at a porcelain museum might be the most middle-aged thing I've ever done.)
Lots of good times in Prague. I finally made it to Prague Zoo for the first time — and I see why people love it so much. Elephants, giraffes, gorillas, penguins, and a kind of scary chairlift. My favorites were the meerkats!
Charlie and I also discovered a new and outstanding pizza place in Prague — SASY The Original. One of the best Neapolitans I've had in a long time, though not overly soupy. Their diavolo might be the best diavolo I've ever had! Not bad for being in the heart of the old town, where it's hard to find actually good restaurants!
We also tried a new place in Žižkov with Detroit-style pizza — Third Coast Pizza. Great stuff. They also make enormous tater tots.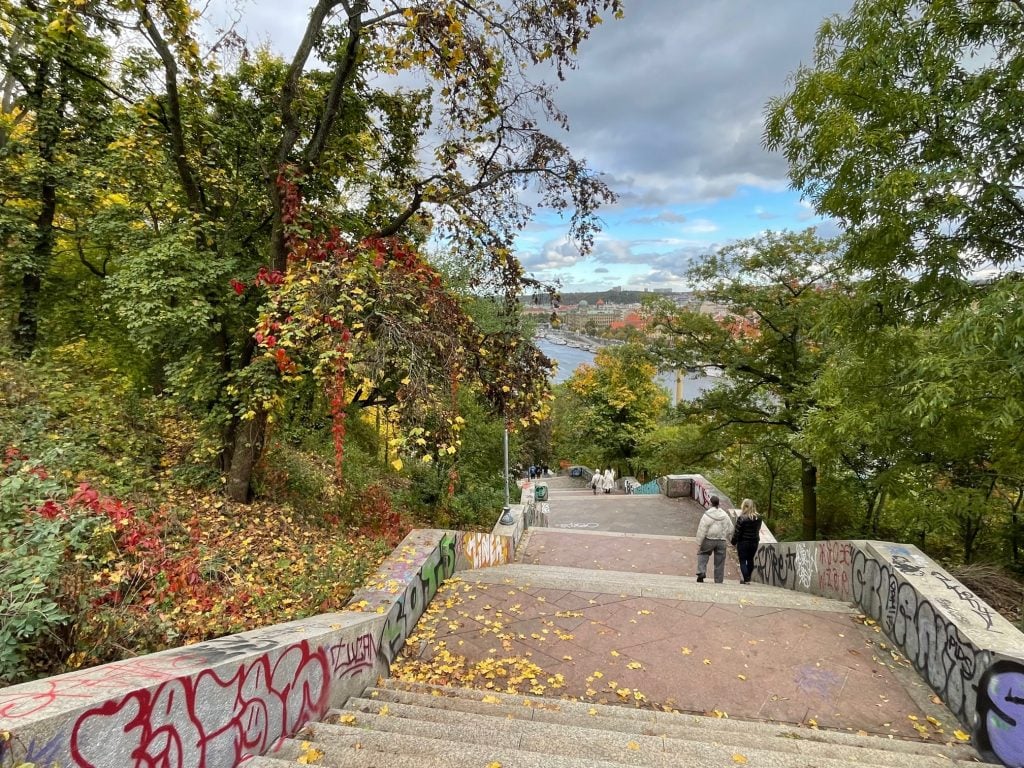 Challenges
Um, failing my driver's test not once but twice kind of tops the list. I talked about it a lot on Facebook and in my newsletter, and won't get into as much detail here.
The basics: on the first test, I hit the curb while parallel parking on the left side of the street. On the second test, I stalled while crossing tram tracks, which is far worse (but I maintain would not have happened if the evaluator hadn't told me to make a u-turn at the last moment possible and the translator had known the correct word for u-turn!).
So, what's going to happen now? I have my next test scheduled, and it's my LAST CHANCE. If you fail your third driving test, you need to take driving school over again. It's a Czech law.
I refuse to pay another $1500 for Czech driving school. My mind is made up: no matter what happens, I am renewing my US license when I'm home in Massachusetts this December. I will have a valid license, no matter what.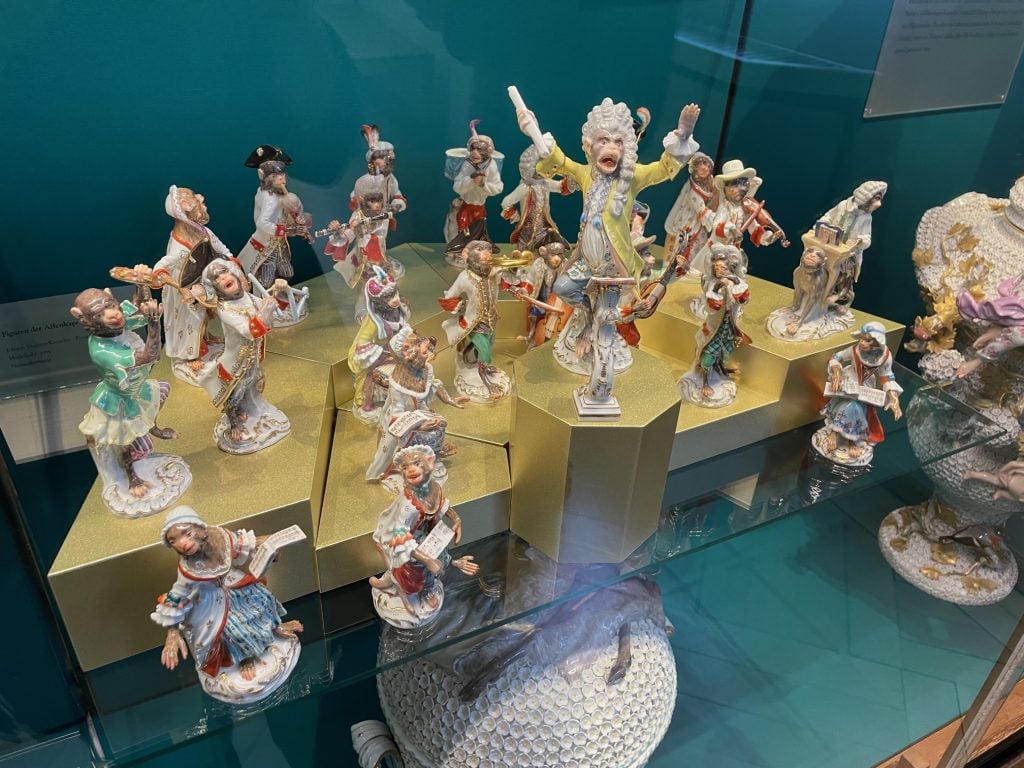 Finding out my residency had expired. So this was the emergency I had mentioned. As I went through immigration on the way to the UK, the agent told me that my residency had expired in August.
I freaked out — my family visa was supposed to be good for five years! He told me it was okay, that I would just need to renew it when I get back. It turns out that the Czechs discontinued the passport-like residency book that I have, as they want everyone to move to biometric ID cards.
Did the Czechs tell people this? NO! They send me plenty of registered mail about taxes and health insurance, and you'd think they'd send me something about this, but they didn't. They only announced it on their website.
Because of this, the Czech immigration agencies all told their clients directly and arranged for them to get biometric cards. It turns out my agency closed down a year and a half ago. THAT'S why I never found out.
Anyway — I hired a new agency, and they got me a new bridge visa good through February. I'm hoping to get a biometric appointment in January.
Oh, and that's not all! There was a comedy of errors in getting all of our paperwork in! Did you know that Czech documents can only be signed in blue ink, because they're void otherwise? WE DID NOT KNOW THAT and now we know. Anyway — it was wild, but I'm glad it's over now.
The smack of Google. If you're not in SEO circles, you probably haven't heard that Google released two updates this month. Google updates very often hit bloggers hard. I've been hit hard by only one Google update, ever.
The first hit came in October, called the Helpful Content Update, and it was DEVASTATING. Some of my friends lost 50%, 60%, even 90% of their traffic. And somehow, I evaded it completely. I felt like I had survived.
And then the second update came: and THAT one hit me. My traffic is now down 20%, and the timing isn't great as we're getting into the slow season for travel and my traffic will also be down from that. New Hampshire Way got hit hard, too.
The good news: My traffic is still up year over year, and I have savings stashed away. Times like these are when you dig in, invest, and get creative.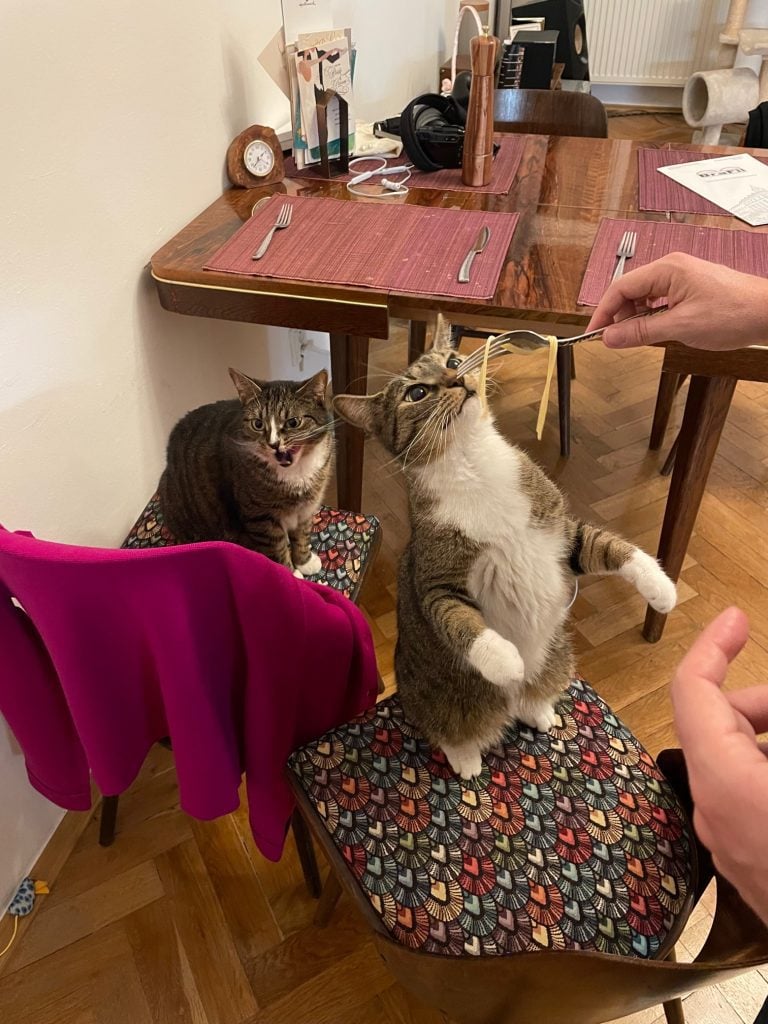 Blog Posts of the Month
What's it really like to travel to Greenland? — I'm so excited to share Greenland with you guys! And it's not what you might think. It certainly wasn't what I expected.
A Guide to Ischia, Italy — The Best of Ischia Island — Ischia is SUCH a sleeper destination! I think it's one of Italy's best islands. And I can't wait to go back.
18 Fun Things to do in Oak Bluffs MA — Oak Bluffs is the really cool town in Martha's Vineyard with all the brightly colored Gingerbread Houses!
A Guide to Edgartown, Massachusetts: Martha's Vineyard's Prettiest Town — Edgartown is SO beautiful, and there's so much to do there. Here's a guide to the town.
Visiting Chappaquiddick Island — Things to Do and More! — Chappaquiddick is a really wonderful island off the coast of Martha's Vineyard that is only associated with one horrible thing. It deserves to be seen for what it actually is.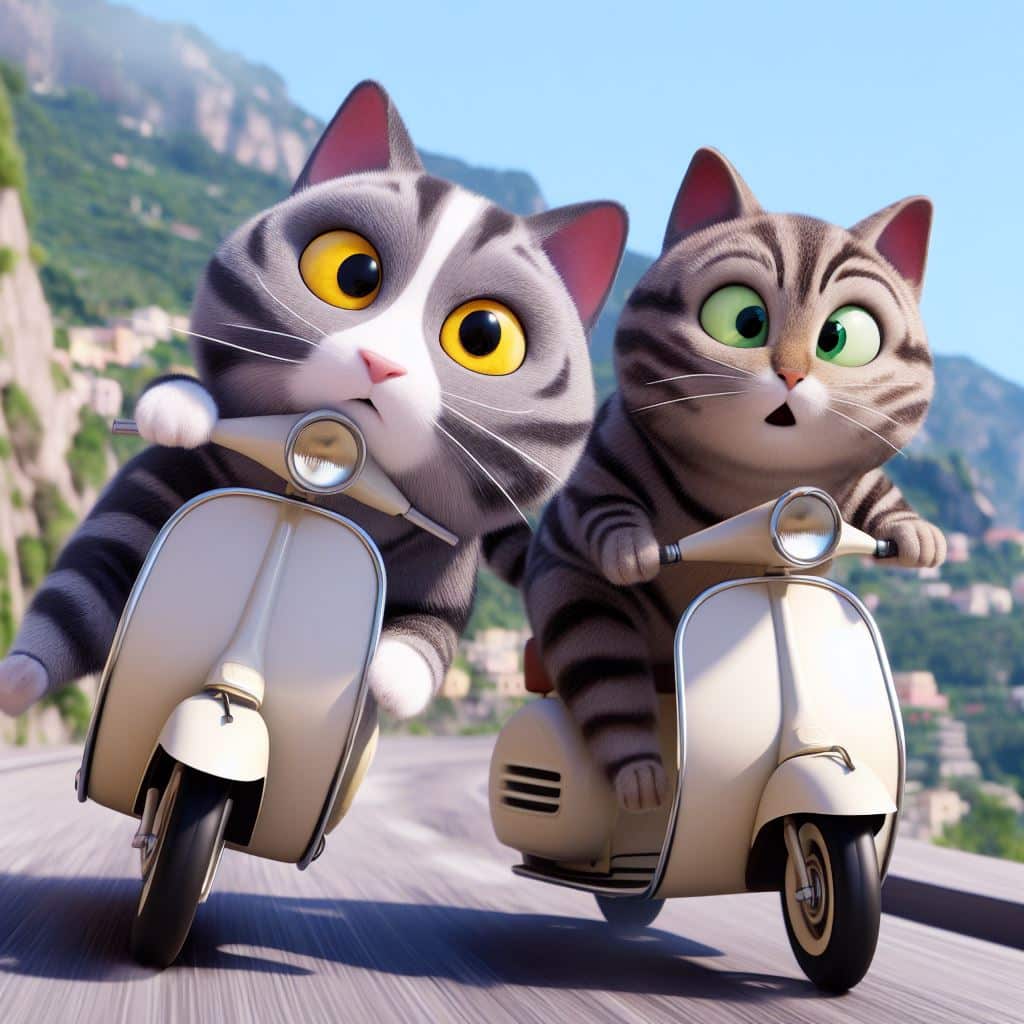 Book Club This Month
Our next book club will take place on Sunday, November 19, at 1:00 PM Eastern Time. We will be reading Days at the Morisaki Bookshop by Japanese author Satoshi Yagisawa.
"Twenty-five-year-old Takako has enjoyed a relatively easy existence—until the day her boyfriend Hideaki, the man she expected to wed, casually announces he's been cheating on her and is marrying the other woman. Suddenly, Takako's life is in freefall. She loses her job, her friends, and her acquaintances, and spirals into a deep depression. In the depths of her despair, she receives a call from her distant uncle Satoru.
An unusual man who has always pursued something of an unconventional life, especially after his wife Momoko left him out of the blue five years earlier, Satoru runs a second-hand bookshop in Jimbocho, Tokyo's famous book district. Takako once looked down upon Satoru's life. Now, she reluctantly accepts his offer of the tiny room above the bookshop rent-free in exchange for helping out at the store. The move is temporary, until she can get back on her feet. But in the months that follow, Takako surprises herself when she develops a passion for Japanese literature, becomes a regular at a local coffee shop where she makes new friends, and eventually meets a young editor from a nearby publishing house who's going through his own messy breakup.
But just as she begins to find joy again, Hideaki reappears, forcing Takako to rely once again on her uncle, whose own life has begun to unravel. Together, these seeming opposites work to understand each other and themselves as they continue to share the wisdom they've gained in the bookshop."
You can sign up here. Hope to see you there!
Most Popular Reel on Instagram
Ever heard of a trojsklenka? This is a Czech triple glass where all the glasses are connected underneath. They're a great way to drink chilli griotka, a spicy cherry liqueur that you can get at (of course) Kantyna.
It's funny, but this is one Czech thing that slips through the cracks sometimes. I was so surprised to hear some of my frequent Czech Republic-visiting friends had never seen this!
I had to make a reel about it, and this one did well! You can follow me on Instagram at @adventurouskate for more!
Fashion Moment of the Month
First off, enjoy that top photo because that's what happens when you order cropped jeans and are 5'4″! THANKS FOR SAVING ME ON HEMMING, PAIGE!!
In all honesty — these are the Paige Anessa Jeans. I wanted a pair of dark wide-leg jeans and these are super-comfy and super-on-trend. And at my height, they only look the teeniest bit cropped on me.
I've been wearing Paige since 2008, when I went to a little denim boutique in Boston called Jean Therapy and the owner, Leah, took one look at me and grabbed all the Paiges, telling me this brand was made for my body shape. (Man, I wish that shop still existed.)
This is what they actually look like on (ignore my Joker-esque smile):
Also, this month I downloaded the Stylebook app after reading this viral Reddit post. On the app you track all the clothes you wear, and it calculates your cost per wear, your most worn colors, brands, etc. And OMG this is the kind of thing that appeals to me so much!!
I've been on it for 12 days so far, and it's helping me gamify my fashion — wearing expensive pieces more often, rotating outfits, and wearing lots of accessories to get down everything's cost per wear!
What I Watched This Month
The Bear. Charlie and I began watching season 2 back when it came out, but it stressed us out and we needed some time away from it. We came back, and it turned out to be THE MOST STRESSFUL EPISODE OF ALL TIME. "Fishes."
I think "Fishes" will be up there with "Fly" from Breaking Bad — the episode that some people detest, and others praise for its brilliance amid the discomfort. (Personally, I'm on the side of hating both episodes, despite loving both shows.)
But then comes an absolutely beautiful episode of television. "Forks." And that will have you falling in love with this show and the previously most unloveable character. What this show does so well is showing the intensity and beauty of the restaurant industry, and the people who find their home there. No episode more so than "Forks." Get through "Fishes" and you'll be rewarded handsomely.
Below Deck update: This month, we watched OG Below Deck: Season 10, taking place in St. Lucia. Also known as the one where Captain Lee has to leave and he is replaced by…CAPTAIN SANDY. Just when we thought we had a few seasons without her…
You know what? What I love about Below Deck is that it's a study in how to manage people. Captain Sandy is a horrible manager and she hides it for a bit in this season, then it comes roaring back so virulently.
Coming Up in November 2023
It's finally time for the BIG HONEYMOON! In late November, Charlie and I are flying to Chile to begin our monthlong South American sojourn. Chile will be my first new country since Cuba in 2019!!
We're beginning our trip with a few days at a winery resort in the Colchagua Valley. After that, we're heading up to San Pedro de Atacama to experience the desert for a few days.
After that, we're taking a "work break" (I know, I know, but we need this) in Puerto Montt, mixing in a few excursions around the region, including to Chiloé. The month will wrap up there, and in December we're heading to Patagonia!
I'm so excited to see these new places and experience them with my new husband! This will be our fourth continent together, if you count Azerbaijan as Asia (I mean…it FEELS a lot more like Asia than Europe).
What are you up to this month? Share away!
Get email updates from Kate
Never miss a post. Unsubscribe anytime!