Adventurous Kate contains affiliate links. If you make a purchase through these links, I will earn a commission at no extra cost to you. Thanks!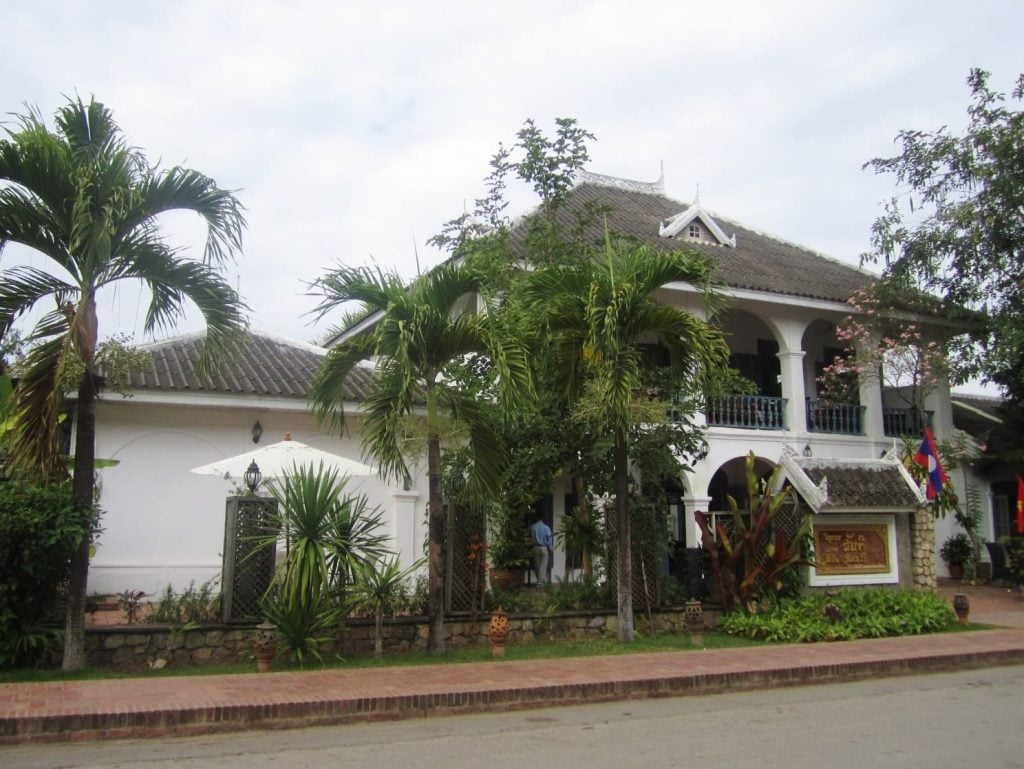 Ah, Luang Prabang.  The jewel of Indochina.  The city about which everyone raves.  Naturally, I could only love it, couldn't I?
Well, here's the truth:
Luang Prabang made my skin crawl and I had to get the hell out of there.
Blasphemy, eh?  It might as well be, because just about every travel blogger in the world is crazy about this city.
But Luang Prabang felt incredibly fake to me.  It was as if a Lao Disneyland had been plunked down in the middle of the country, catering to Western tourists and nobody else.
In my time in Laos, I've visited Pakse, the Four Thousand Islands (Si Phan Don), and I've crossed the seldom-visited Bolaven Plateau on a motorbike.  I've gone swimming in the Mekong.  I've partied up in Vang Vieng.  I've also traveled overland throughout the country.
Does that make me an expert on all things Lao?  Of course not.  Even if I had spent time in Vientiane, the far north, and central Laos, I still wouldn't be.  But I think I've got a fairly decent idea about the kind of place Laos is.
And it's nothing like Luang Prabang.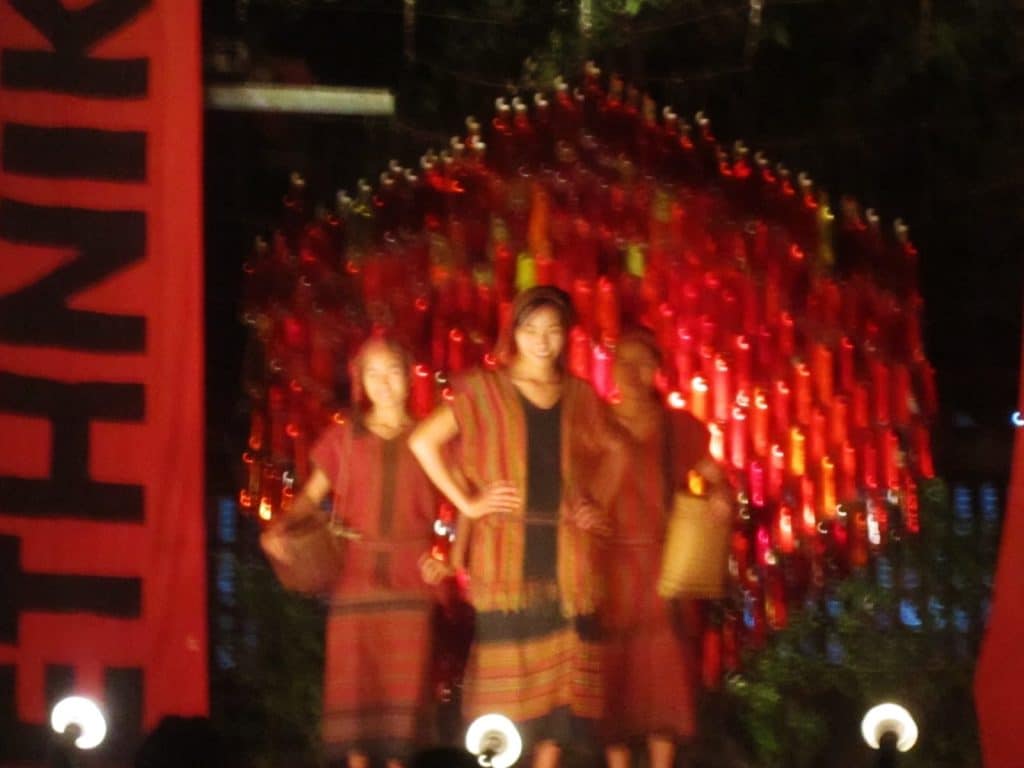 A fashion show…where the girls were smiling.  Come on.  Laos rarely smile.  And a Lao girl wouldn't dream of putting herself front and center in a show like this — showing this much skin for tourists!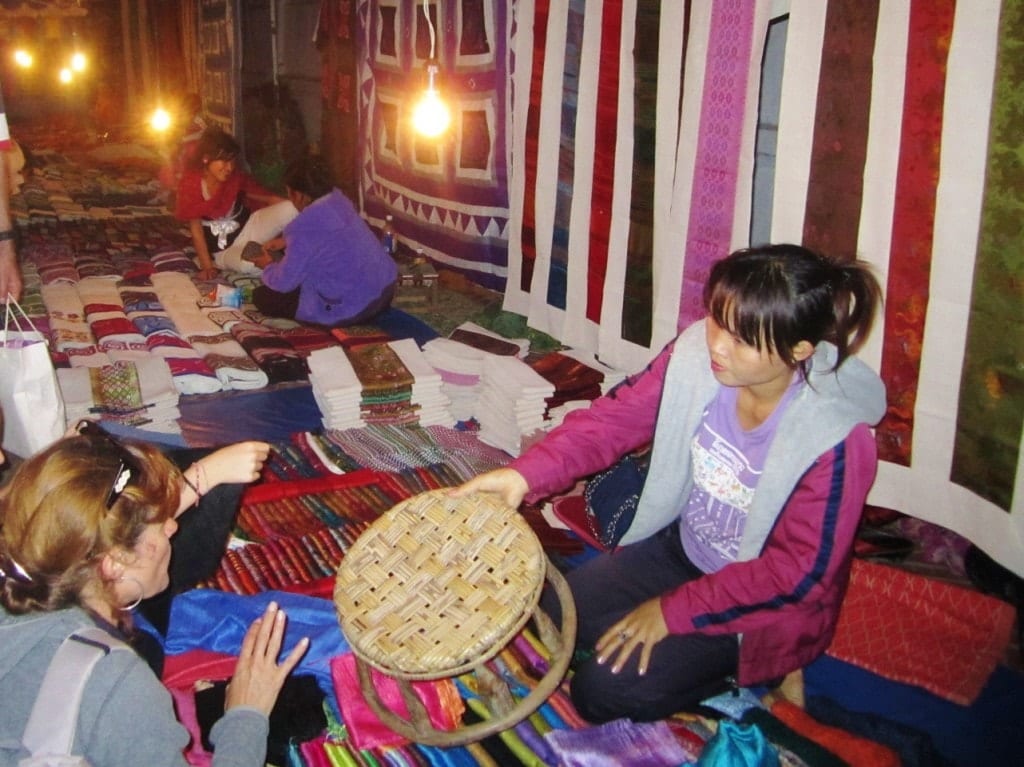 The night market had a lot of beautiful things for sale, most of them priced much higher than they would be elsewhere in Southeast Asia.  For the record, you wouldn't see any of these things worn by any Lao.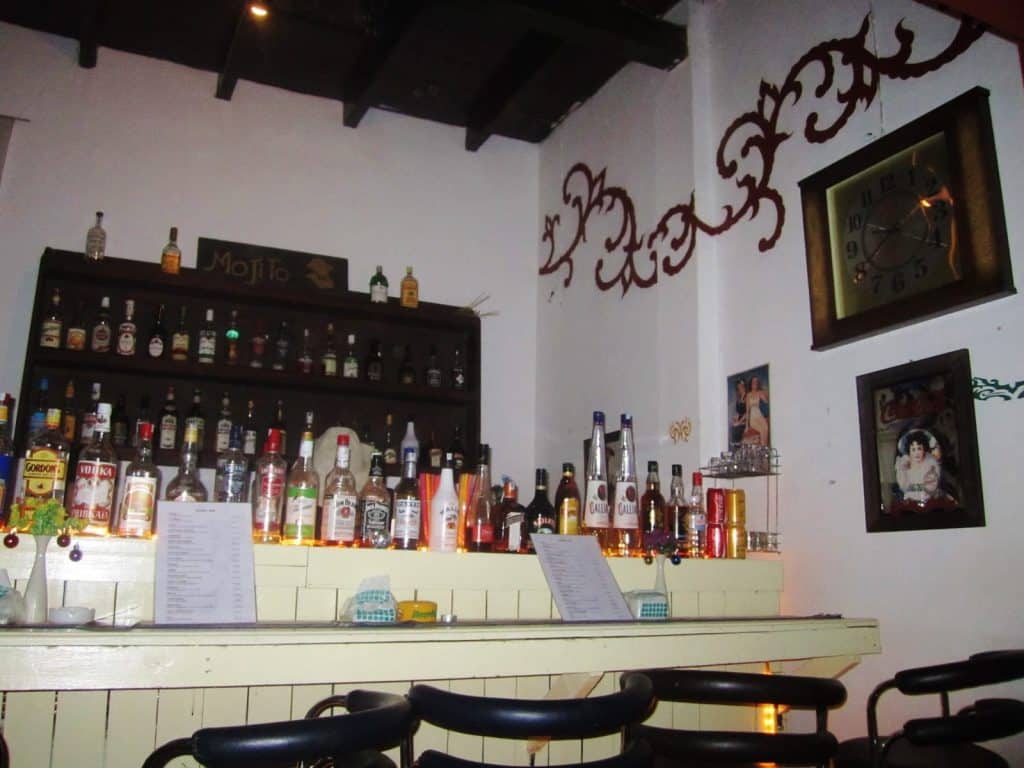 The town was filled with wine bars, which really made me happy (I haven't had a decent glass of red in months!), but of course, they were only filled with Westerners.  The same thing goes for the pizza places.
I don't have a problem with the fact that it caters to tourists.  (Come on, I spent two weeks in Vang Vieng!)  I do have a problem with the fact that it presents itself as authentic Laos.
Vang Vieng, by contrast, doesn't pretend to be anything other than the party town that it is.
I will say this: Luang Prabang is very beautiful, the architecture is fantastic, and the romantic setting is nothing short of extraordinary.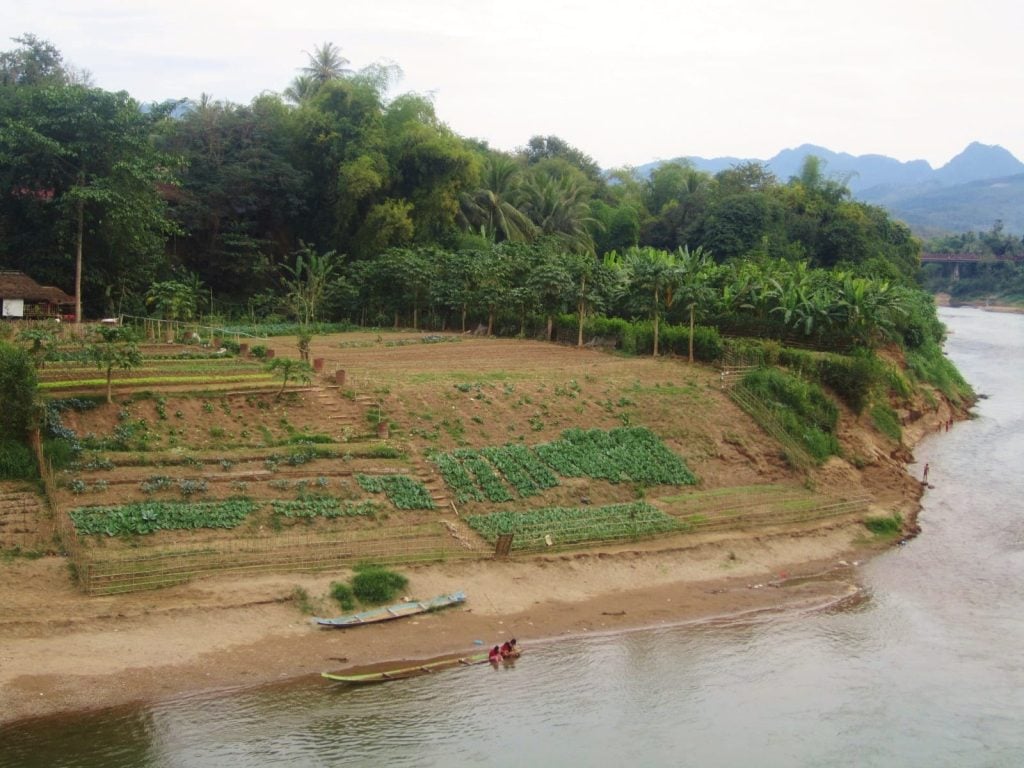 So my friend Jon and I decided to rent bikes and explore the surrounding countryside.
As soon as we left the city limits, we were surrounded by dusty roads, children playing in the street, tiny stores decorated with Beerlao signs, entire families on motorbikes, and thatched huts surrounded by new, modern, three-story developments.
Now, that felt like Laos.
Seeing Luang Prabang actually made me quite afraid for my beloved Kampot, Cambodia.  As a lovely town with crumbling architecture and growing tourism infrastructure, it has huge potential to become the next Luang Prabang.  And that terrifies me.
Go to Kampot.  Go now. Luang Prabang may be a lost cause, but we still have that beautiful riverside town in Cambodia.  Before the tourists get there, anyway.
If you do decide to visit Luang Prabang, you can find hotels here. Find Kampot hotels here.
Get email updates from Kate
Never miss a post. Unsubscribe anytime!