Adventurous Kate contains affiliate links. If you make a purchase through these links, I will earn a commission at no extra cost to you. Thanks!
In a year of travel taking me from Austria to Australia, Boston to Bangkok, Malta to Macedonia, Kyoto to Koh Lanta, the good times have been so good. To commemorate the year, I decided to do a round-up of my best travel moments of 2013.
Rest assured, as good as the times rolled, it certainly wasn't all good. I'll be talking about the worst moments of 2013 momentarily. For now, enjoy these moments of travel joy and happiness.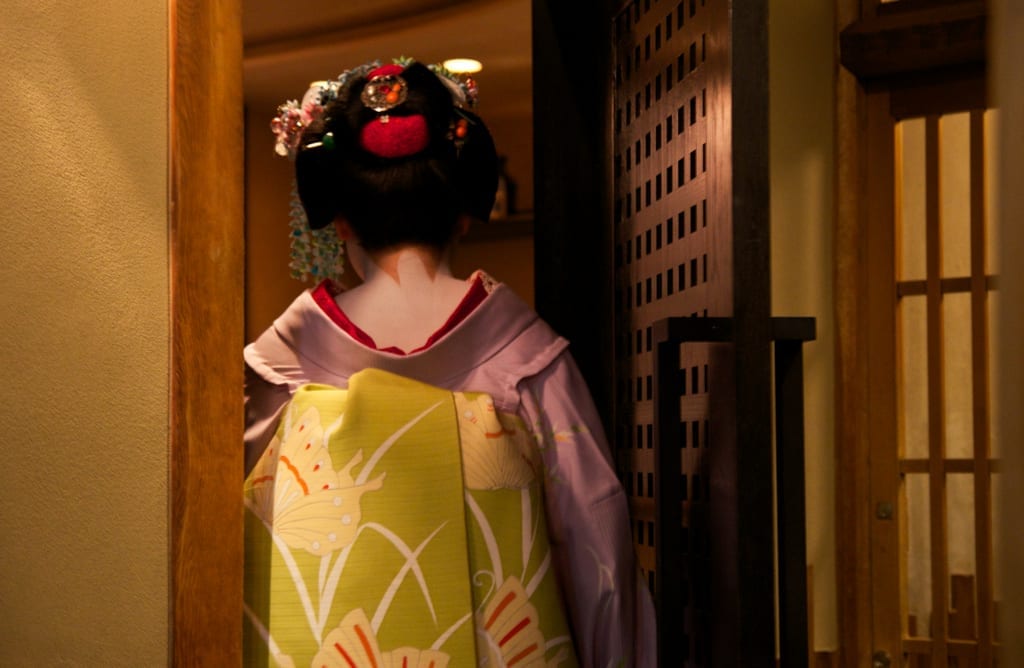 Spotting a Maiko in Kyoto
Becki and I were on the hunt for geisha, hoping that we could spot one of the elusive women on the way to an appointment in the alleys of Gion, Kyoto's traditional neighborhood. And then we saw her — a maiko, or apprentice geisha, decked out in the beautiful clothing, her hair perfectly lacquered and ornamented, with a porcelain face and blood-red lips.
It was as if she was leading a parade — people were racing after her, taking photos. I joined in and snapped this one shot before she disappeared into a tavern.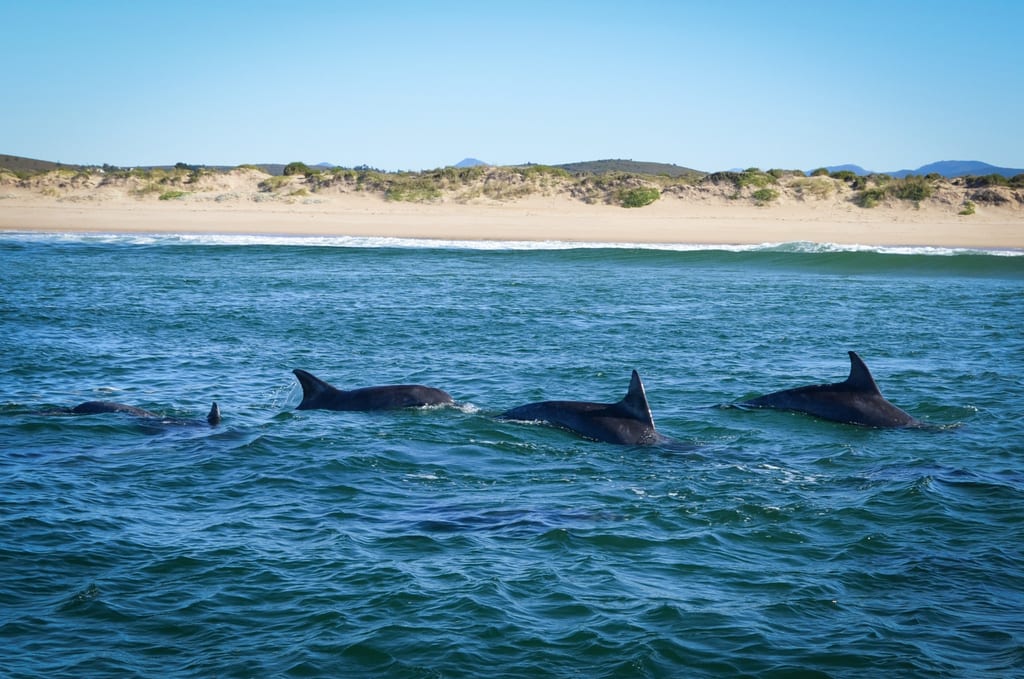 Seeing Dolphins Breach in Plettenberg Bay
While I've never been the kind of girl who grew up obsessed with dolphins, I was incredibly moved by seeing them in real life. We were in Plettenberg Bay, one of the most beautiful places on South Africa's Garden Route, and our boat veered into the surf, where dolphins appeared again and again, their fins poking above the surface.
I could have watched them all day.
Picknicking All Afternoon in Paris
Is there anything more Parisian than spending an afternoon in the shade of the Eiffel Tower, feasting on bread, cheese, fruit, meats with the occasional swig of cider and a perfectly made cake by an expert pastry chef? I couldn't imagine anything better.
This experience was made better by the friends — Edna, Ashley, Julika, along with the many new friends that filtered in and out over the course of an afternoon. By the time we left, I realized that it was 9:00 PM — though the sun was only beginning to set — and we had been picknicking a solid six hours!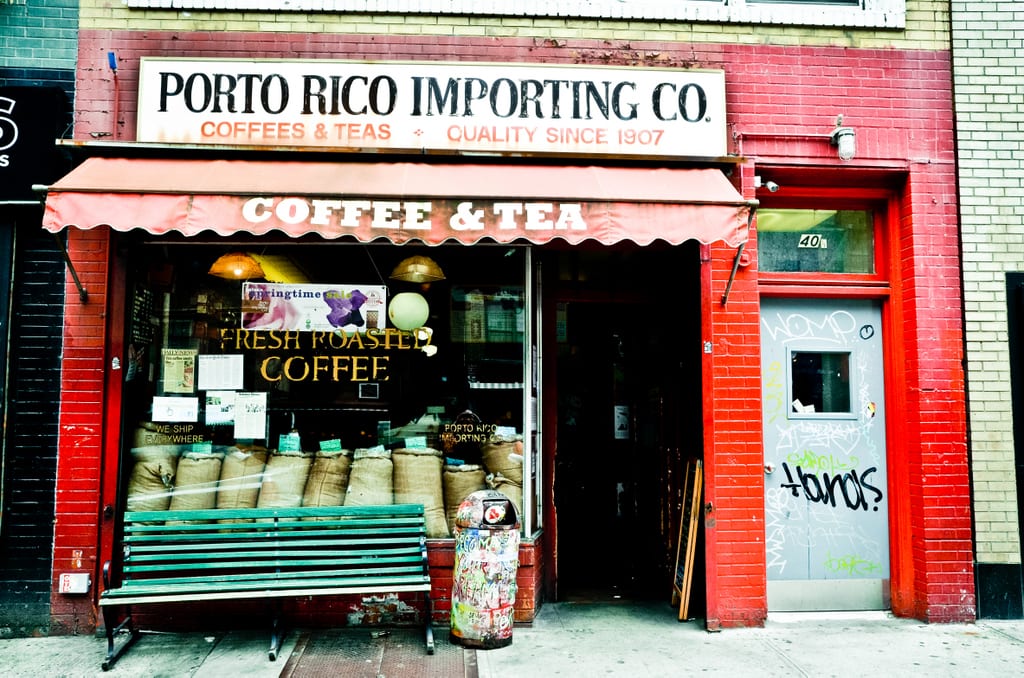 My First New York Photo Walk
In April, I purchased my first DSLR: a Nikon D5100 with a Tamron 17-50 lens. This purchase was long overdue and it improved my photography immensely.
To try it out, I decided to go for a photo walk in New York, focusing on Greenwich Village and SoHo. It was such a fun day — I loved walking around and exploring together, trying out different shots and comparing our results. I had so much fun, I did a second photo walk from Chinatown to Brooklyn Heights. From that point on, photo walks have become one of my favorite things to do!
Swimming in Rockholes in the Northern Territory
It's the afternoon and the blaze of the Australian sun is beating down in brutal Kakadu National Park. We're hiking 20 minutes through the jungle, and the legendary flies of Maguk are incessant, buzzing around our ears more of less continuously. It's uncomfortable. We're tired, we're hot, and we need a break — and there's a rockhole, filled with water and absolutely no crocodiles.
Slipping into that cool water is one of the greatest feelings in the world. Swimming in rockholes along the way and finding that relief of cool water was one of the best things about visiting the Northern Territory.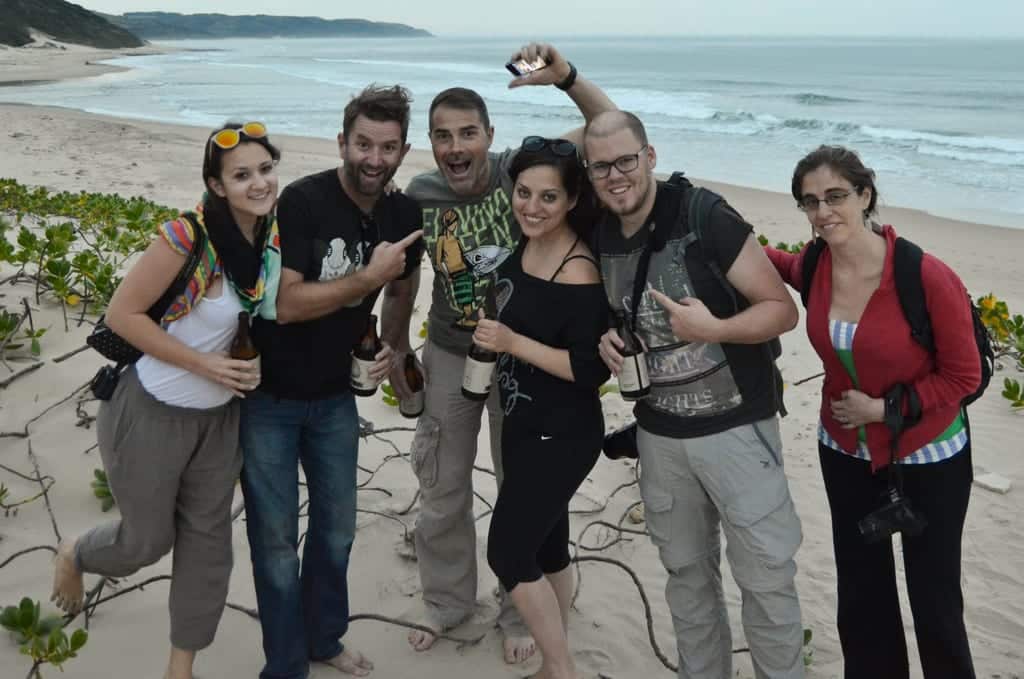 Finishing our South Africa Road Trip in Cintsa
My South Africa road trip this May was one of the best trips I have ever taken. If I could live it all over again, doing everything exactly the same, I would. (Except I'd ride an ostrich in Oudtshoorn this time.) I put together a South Africa road trip guide so that people can do this exact trip and enjoy it as much as I did!
Cintsa, a beachfront town on the wild and remote Eastern Cape, was the best possible place to celebrate the end of our journey. We climbed the soft sand dunes and toasted organic beers made in a nearby brewery without running water, acknowledging that the journey we had made had been one we would remember forever.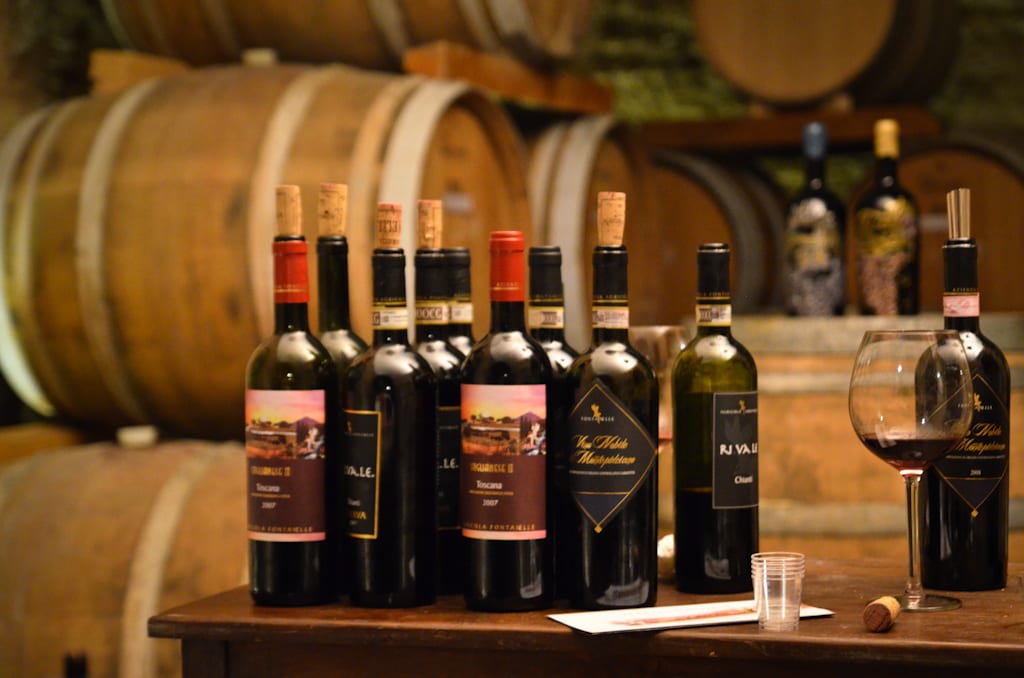 Wine Tasting in Chianciano Terme, Tuscany
I've done a lot of wine tasting sessions all over the world, from South Africa to the US to Croatia, but my favorite tastings have been in Italy. The absolute best wine tasting of my life took place in Chianciano Terme, a lovely lesser-visited Tuscan town.
This tasting was part of the G Adventures Local Living Southern Tuscany trip, and it took place at Agricola Fontanelle, a winery run by three brothers. But what made the tasting outstanding is that it took place within their walk-in cellar and featured copious samples of their hand-cured meats. I am a fiend for cured meats and these are some of the best I have ever have. This is where I fell in love with finocchiona, a salami cured with lots of fennel. Between the finocchiona and the red wine, I was in heaven.
Eating and Photographing Everything in Istanbul
When you bring people together who love food and photography, and you throw them into a delicious and visually interesting as Istanbul, magical things happen.
Longtime expat Katrinka made it her mission to show off the best of Istanbul to me and Tom. The three of us spent a day exploring Kadikoy on the Asian side, then we went to Kumkapi to check our the Armenian neighborhood. We photographed steep staircases, Armenian churches, bright sunsets over Sultanahmet, and veiled women gossiping in the squares. We gorged ourselves on Turkish pide, cigkofte, and the most amazing meatballs stuffed with cherries, washed down with frequent coffee and tea breaks.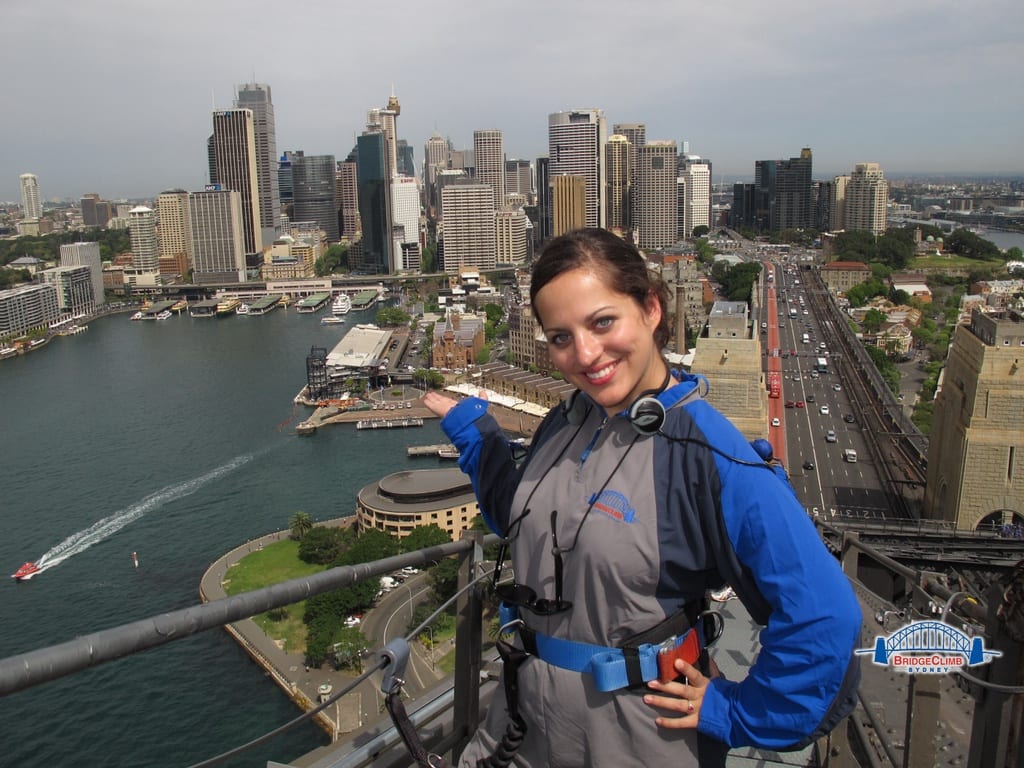 Climbing the Sydney Harbour Bridge
Finally getting to do the Sydney Harbour Bridgeclimb was a decade-long dream come true. From the first time I saw this on the second season of The Amazing Race, I knew I wanted to do it whenever I made it to Australia someday. But when it came time to actually plan a trip to Sydney, I faltered. Could I handle it, or would it be scary?
Turns out it wasn't scary or difficult whatsoever. I loved every minute of it. I felt powerful, standing on top of the city. I got to see the uncanny beauty of Sydney's harbor, characterized by islets of land, one after the other. It brought an enormous smile to my face, and the sense of accomplishment will always make me remember Sydney with a smile.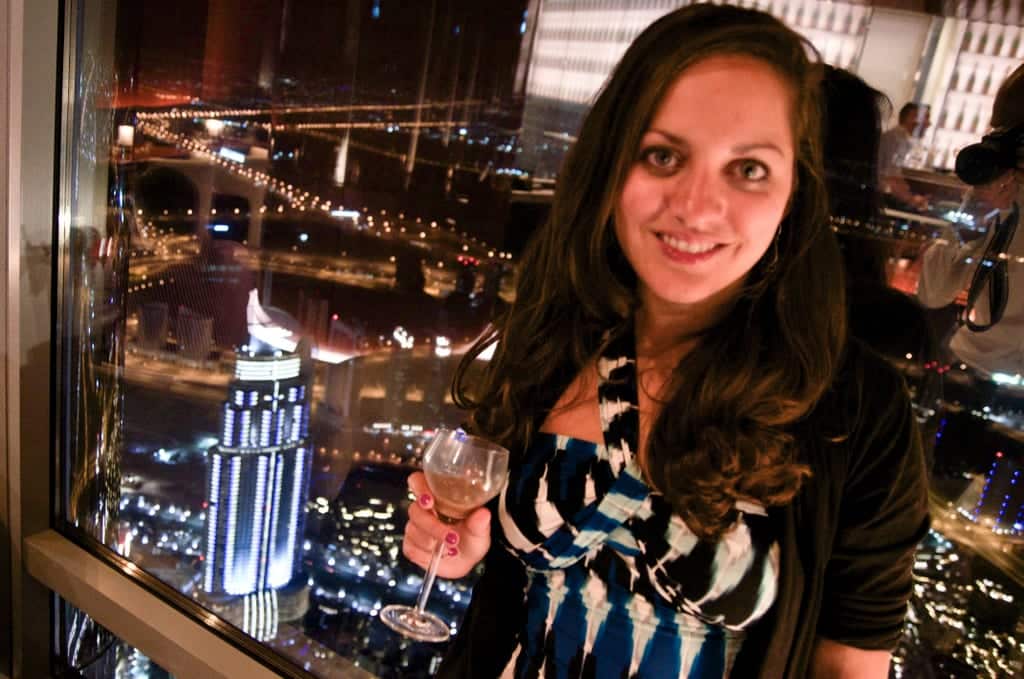 Turning 29 on Top of the World in Dubai
Birthdays are for doing something epic and memorable. When it looked like we would be in Dubai for my 29th birthday, I wanted to celebrate in style: on top of the tallest building in the world, the Burj Khalifa. While I planned on going to the observation deck, my friend Simon, a longtime Dubai expat, suggested I skip the observation deck and go to At.mosphere, the bar on top, instead.
This turned out to be the best decision and is now my top tip for anyone planning a trip to Dubai. It's free to go to the bar, though men have a spending minimum of 200 AED ($54 USD), which we put toward a pair of cocktails and a pair of mocktails, all made with exotic ingredients like gold leaf and camel milk. Celebrating in the Guinness-acknowledged highest restaurant in the world from ground level was the perfect way to celebrate the final birthday of my twenties.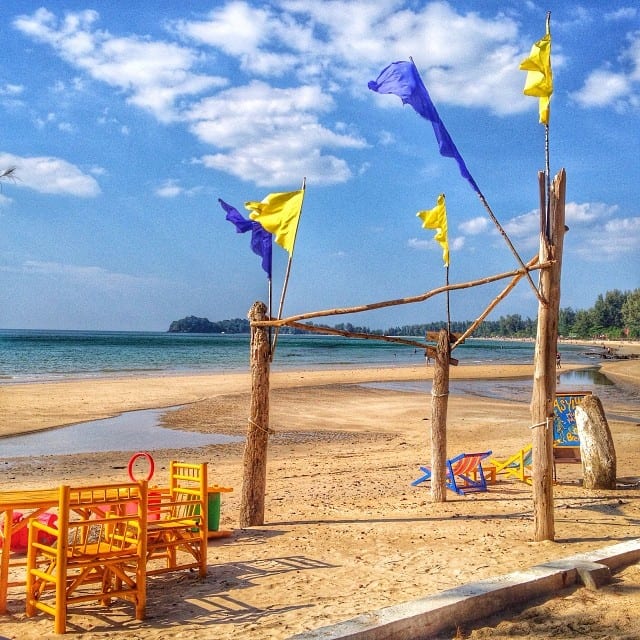 Making a very happy return to Koh Lanta, Thailand.
Whenever people ask me what my favorite places in the world are, Koh Lanta is one of the first places that I always mention. This island is so wonderful and peaceful, and while it's not off the beaten path, it's far less a victim of tourism than Koh Phi Phi or Phuket.
When it came time to return to Lanta three years later, I was worried that it has changed. It turns out I had nothing to worry about. The island is still home to long, clean, golden beaches that aren't remotely crowded, even during the busiest time of year. The people are still kind, welcoming, and eager to help. But the intangible thing about this island is just how much it brings me peace.
Koh Lanta is good for my soul, and I couldn't think of a better place to celebrate the holidays and bring on 2014.
What was your favorite travel moment of 2013?
Get email updates from Kate
Never miss a post. Unsubscribe anytime!