Adventurous Kate contains affiliate links. If you make a purchase through these links, I will earn a commission at no extra cost to you. Thanks!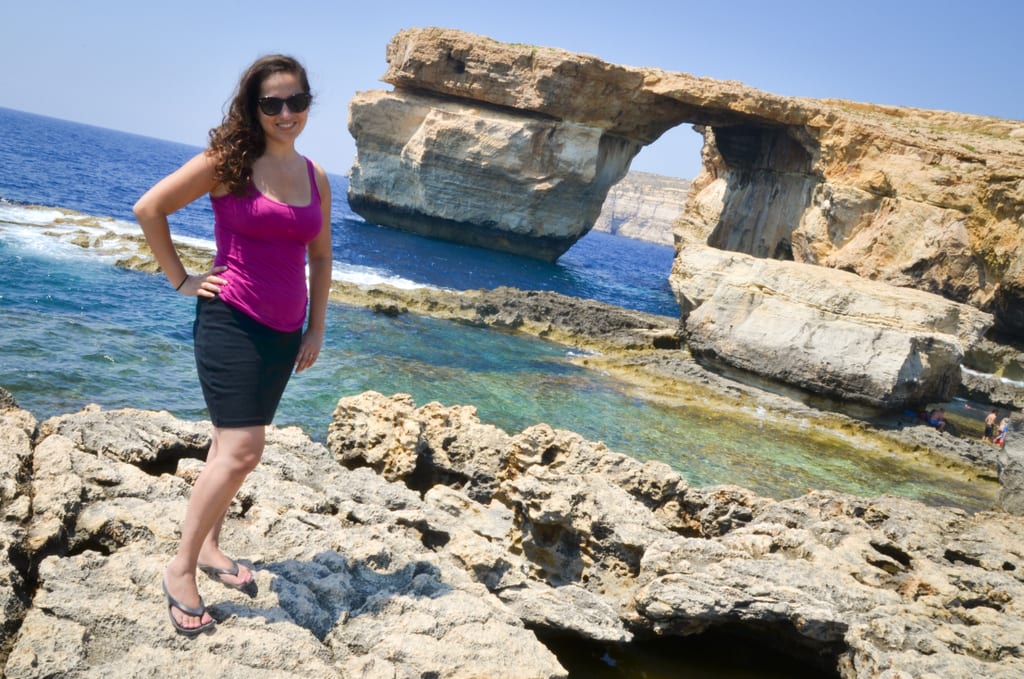 2013 was a fantastic and exciting travel year — probably my most active year of travel yet! This year I visited a record-breaking 22 countries (UK, USA, Germany, Italy, South Africa, Netherlands, France, Switzerland, San Marino, Austria, Malta, Turkey, Macedonia, Kosovo, Bulgaria, Romania, United Arab Emirates, Japan, South Korea, Australia, Thailand, and Cambodia — though, if we're being technical, I also drove across Oman for a bit, stayed in a hotel in China overnight, and left Manila Airport to snooze in a nearby hotel in the Philippines for a few hours).
Last year I highlighted my favorite new destinations of 2012, including the Faroe Islands, Montenegro, and Costa Brava, Spain. This year I had so many to choose from — and though I was tempted to put every new destination on the list, I narrowed it down to the ones that I enjoyed the most.
On this list, I rank my personal top three new destinations of the year; the rest aren't in any particular order.
Behold: my favorite new destinations of 2013!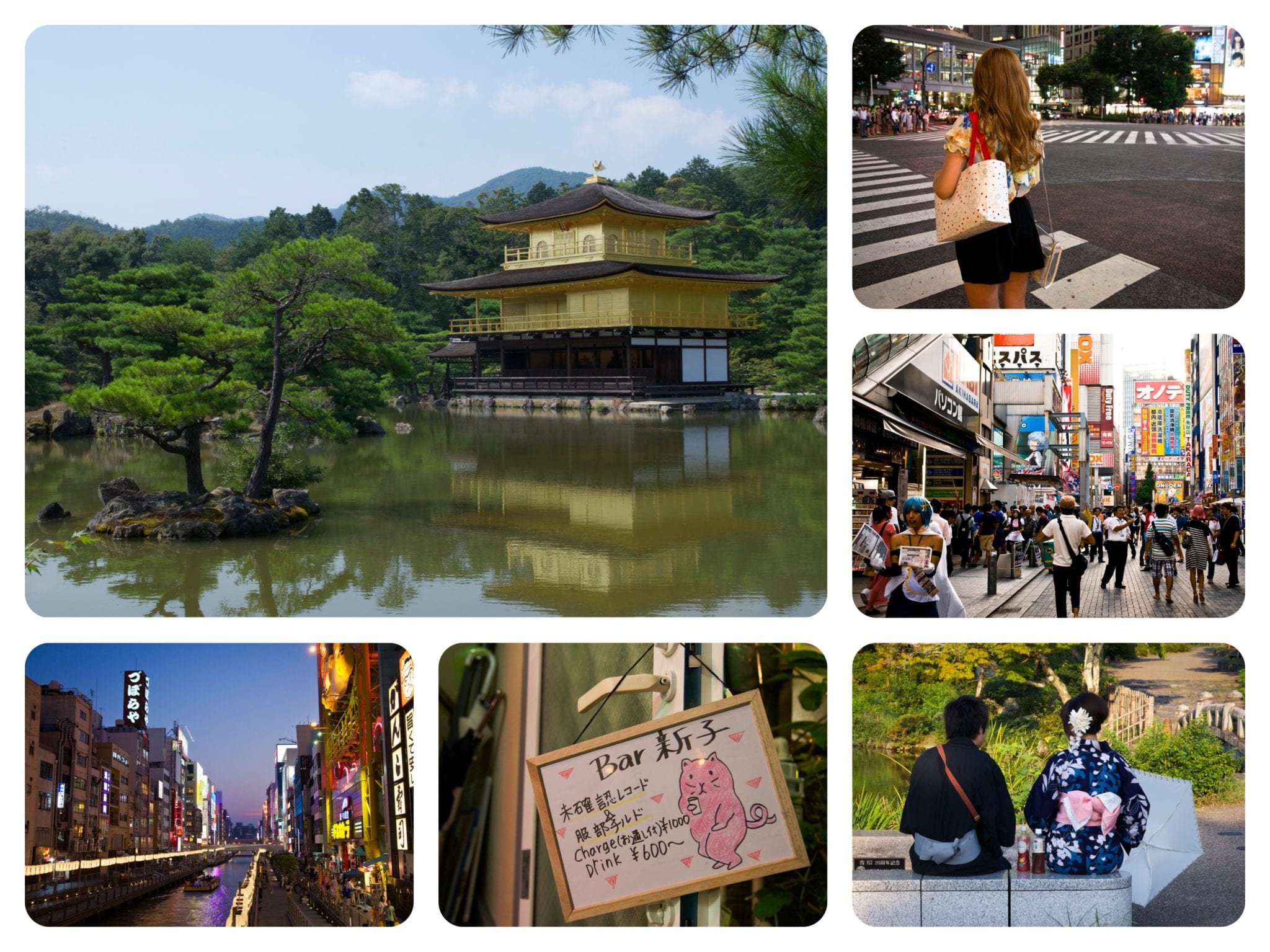 1. Japan
Japan is unlike anywhere I have ever been — it could be another planet. Every moment is filled with excitement and stimulation — it's just so different here. Things like Japanese trash cans and vending machine become fascinating, and yes, Japanese toilets are that good.
On top of that, the food is universally outstanding and exquisitely prepared, even in fast food restaurants, and Japanese people are some of the most helpful and welcoming people I have ever met. Every destination was wild and different, from the crazy neighborhoods of Tokyo to the brash neon streets of Osaka to the calm temples and gardens of Kyoto and beyond. I can't wait to return and see much, much more.
My highlights: Spotting a maiko in Kyoto, bar-hopping in Golden Gai in Tokyo, eating Kobe beef in Kobe, so many outstanding sunsets, having a wild seafood feast with a tuna butchering in Kyoto, the wild neon and street food of Dotonbori in Osaka, checking out Japanese fashion in Harajuku, riding the shinkansen bullet train, smooching on a Tokyo subway car and watching a little girl's mouth fall open in amazement.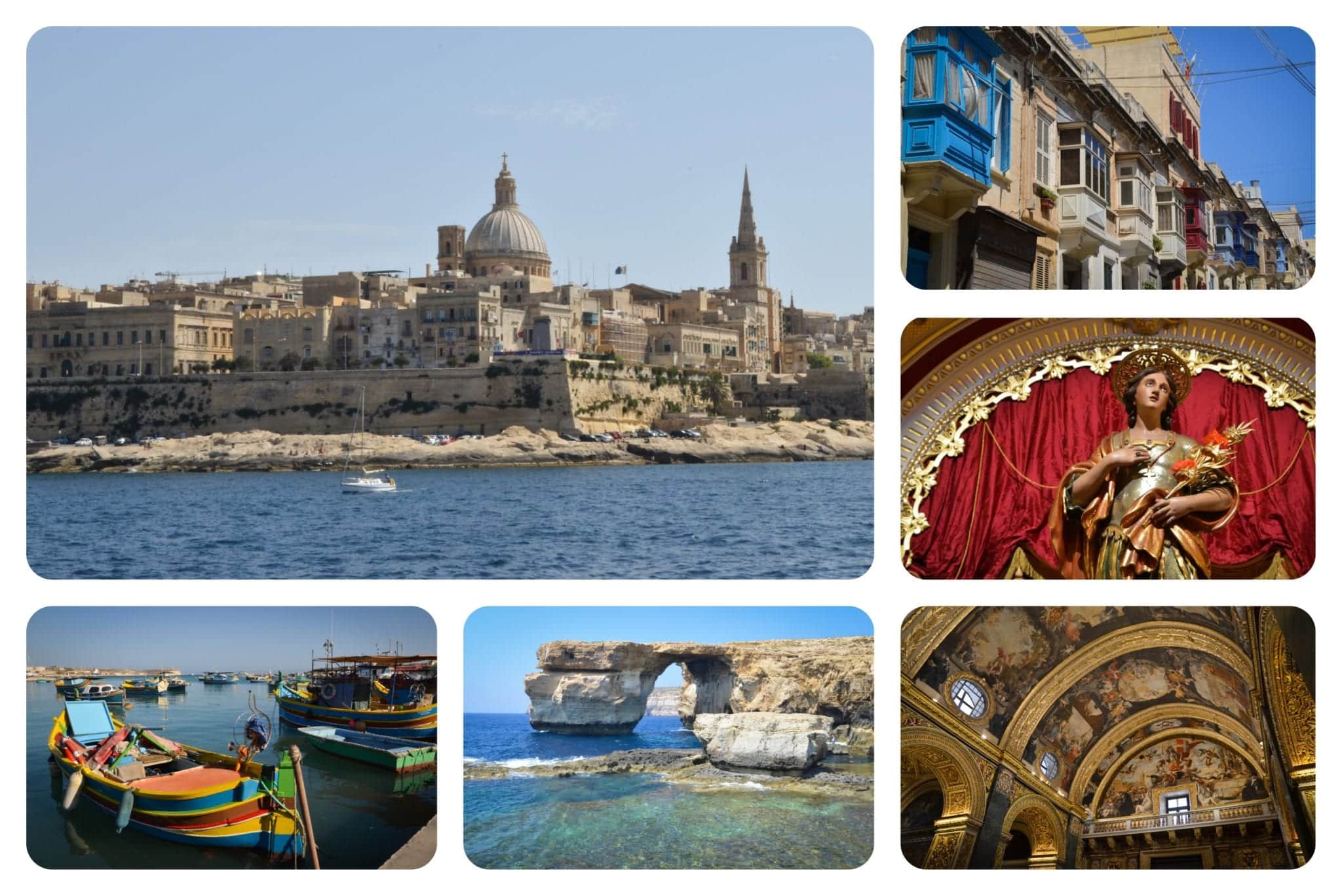 2. Malta
Malta had the highest stakes of any destination this year. I am SO grateful that I fell madly in love with Malta right away! Being in Malta was like pure happiness — I enjoyed every minute, and I couldn't wipe the smile off my face.
I go crazy for architecture wherever I go, and I fell particularly hard for Valletta with its perfect grid streets, retro streets straight out of the 1950s, and brightly painted gossip box-style balconies. Malta's churches are insane, like if Liberace and Kanye West jointly designed them. The natural beauty is scintillating, particularly in Gozo, and Malta has such a distinct, proud culture unlike anything I've seen elsewhere in Europe.
My highlights: Also, eating cakes at Fontanella in Mdina, exploring the architecture of Valletta, seeing the Azure Window on Gozo, watching the fishing boats in Marsaxloxx at dusk, celebrating the Festa of St. George in Qormi, getting addicted to pastizzi (ricotta pastries) and Kinnie (bittersweet orange soda).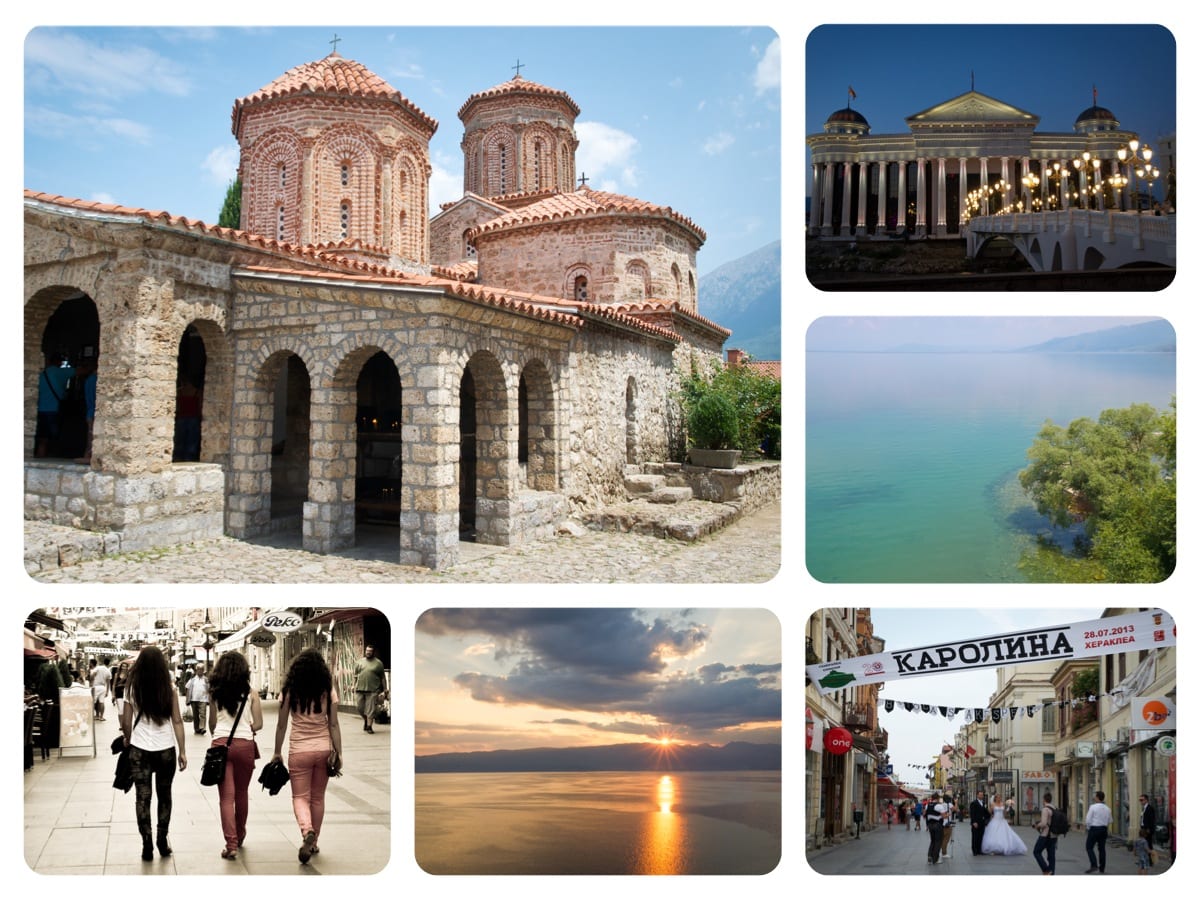 3. Macedonia
Macedonia is one of the best-kept secrets in Europe — but I've been raving about it to everyone I meet! Like many other Balkan countries, Macedonia has natural beauty, gorgeous churches, delicious wine that few people know about, funky small cities — plus a capital city brimming with giant statues of Alexander the Great and fountains simulating fire!
All that and I found Macedonia to be the cheapest country in Europe. While I haven't been to every country in Europe, I've been to most of them, and I found Macedonia to be cheaper than Bulgaria, Romania, Bosnia, and Kosovo. All that and the tourists here are few and far between. If you want to get to the next big destination in Central Europe, get yourself to Macedonia before everyone else does.
My highlights: Taking a boat trip across Lake Ohrid in the sunshine, drinking excellent Macedonian wine, wandering around downtown Skopje with my jaw hanging out of my mouth, people-watching on Sirok Sokak in Bitola and wandering the outdoor bazaar, sunsets against monasteries in Ohrid.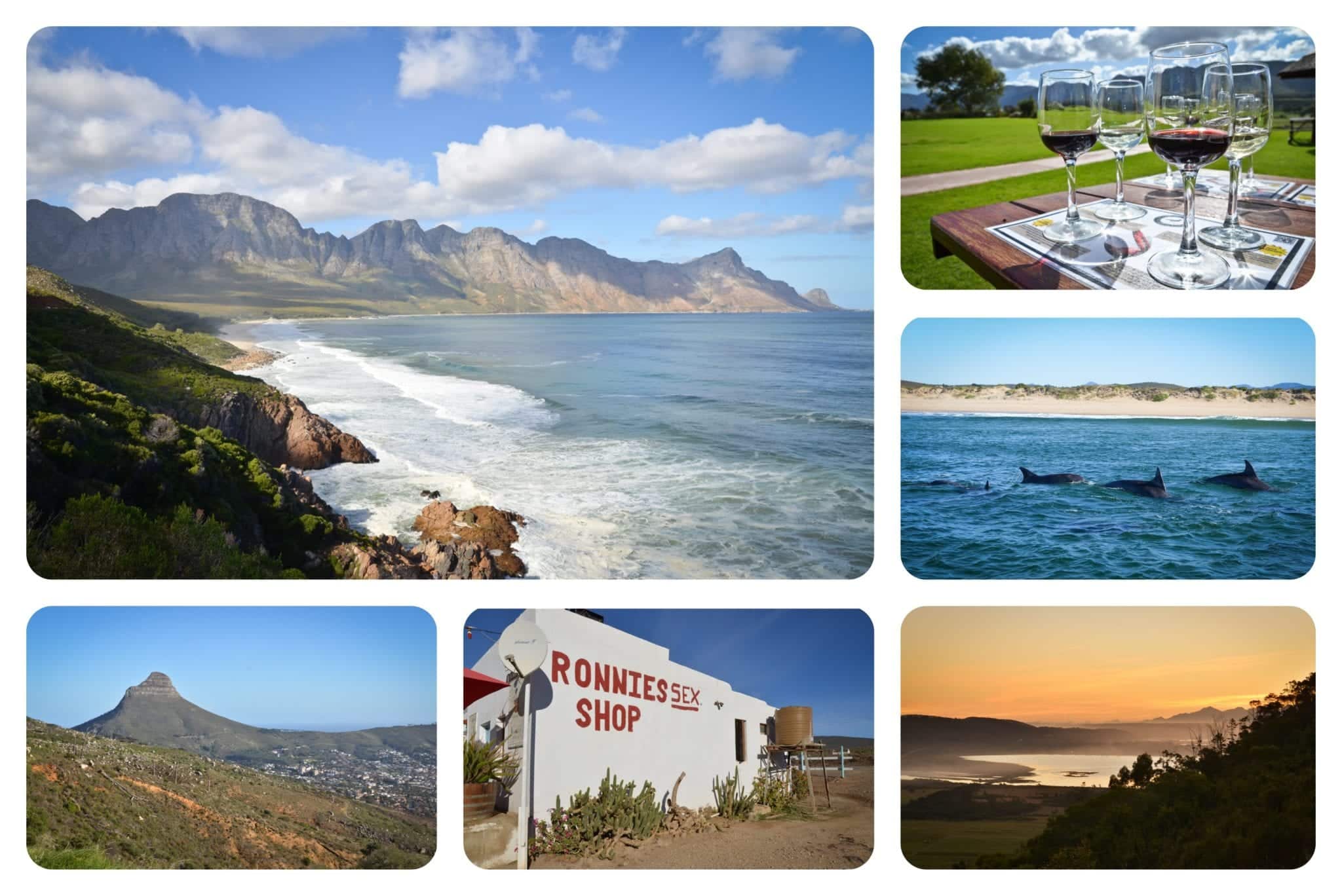 South Africa's Garden Route
Though I had technically visited the Garden Route town of Knysna on my first trip to South Africa in 2012, I saw much more of the Garden Route this past May — plus nearby destinations like Cintsa that aren't considered the Garden Route but aren't that different, as they are pretty much just an extension of the same road.
This year, I was road tripping from Cape Town to Cintsa, and it was one of the best and most fun trips I have ever done.
South Africa is my favorite country, and I think it's the most beautiful country in the world. But the Garden Route is the absolute most beautiful part of all, and it's so diverse — from mountains in Swellendam and pristine beaches in Plettenberg Bay to the views of the Knysna Heads, the mountainous beaches at Koolbaai, and the desert in Oudtshoorn. On top of that, the Garden Route is full of fun adventure activities — for much cheaper than in North America, Europe, or Australia or New Zealand.
My highlights: Crocodile cage diving in Oudtshoorn, surfing during a pink sunset in Jeffrey's Bay, getting to know Mama Tofu and Xhosa women in Cintsa, wine tasting near Hermanus, segwaying through the Tsitsikamma Forest in Stormsriver, hanging out at Ronnie's Sex Shop in the desert, learning to stand-up paddleboard in Sedgefield, seeing dolphins surfing the waves in Plettenberg Bay, seeing dozens of elephants at Addo Elephant Park, exploring the Rastafarian community of Judah Square in Knysna.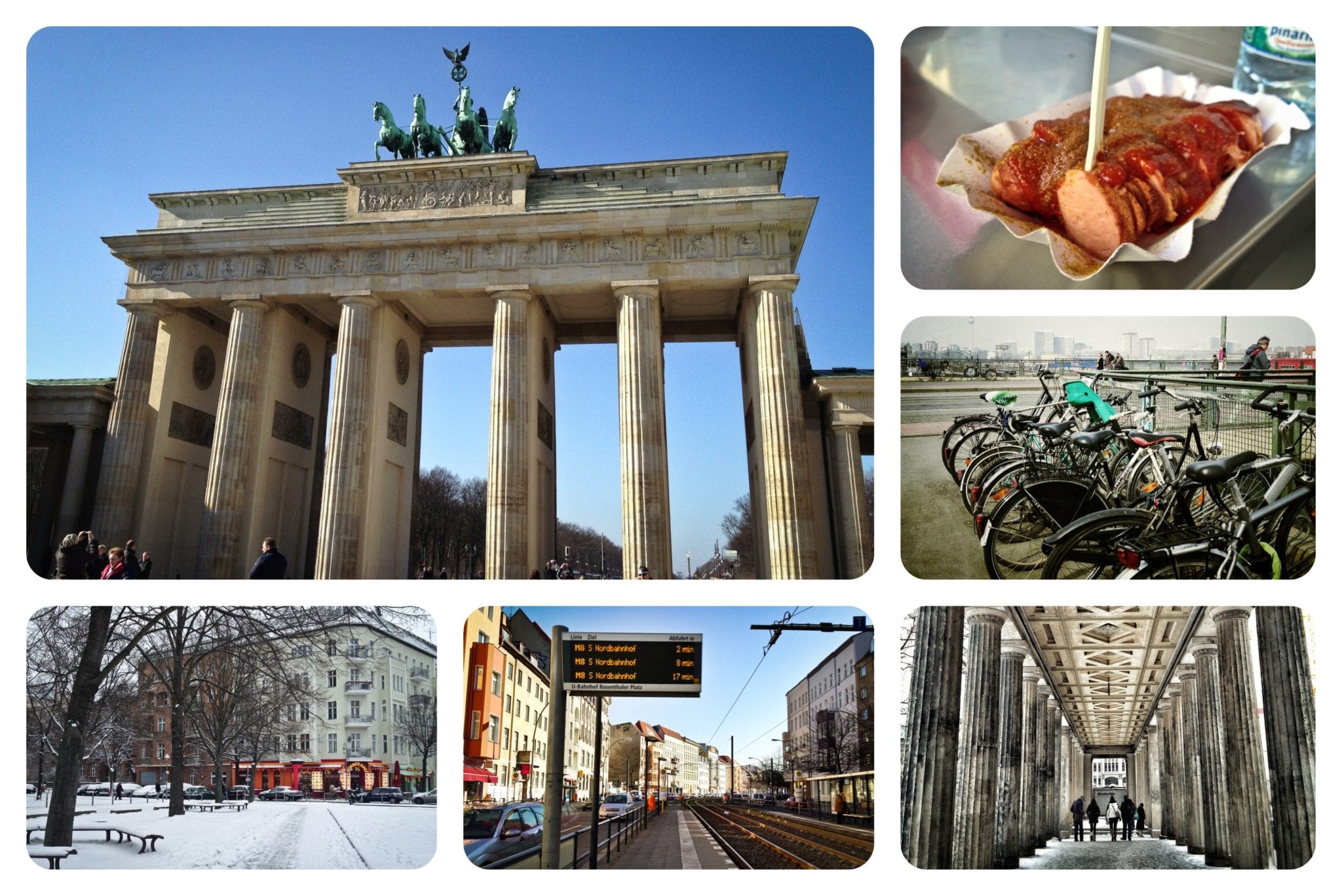 Berlin
Until this year, Berlin was one of my most egregious travel oversights. I was thrilled to finally visit in March, and in the ten days that I spent there, Berlin quickly became one of my favorite cities. The best thing about Berlin is that it's so ridiculously cool, with an artsy and alternative vibe. Though it's the capital of a very organized nation, it feels like the people who hold the power are the creative people.
Add in lots of interesting neighborhoods, cheap and delicious ethnic food (plus the occasional currywurst), wild nightlife, and the fact that I always have at least a few friends living or hanging out there, and Berlin is the kind of place that I think I could settle in for a short or long time.
My highlights: living in Kreuzberg for a bit and eating Turkish food and kebabs on the cheap, talking long strolls through the fresh snowfall, taking a free walking tour, eating excellent Indian and Vietnamese food, having a party with lots of blogger friends, meeting interesting people and exchanging ideas at ITB Berlin, gambling on riding public transit late at night without buying a ticket (eek!) and not getting caught.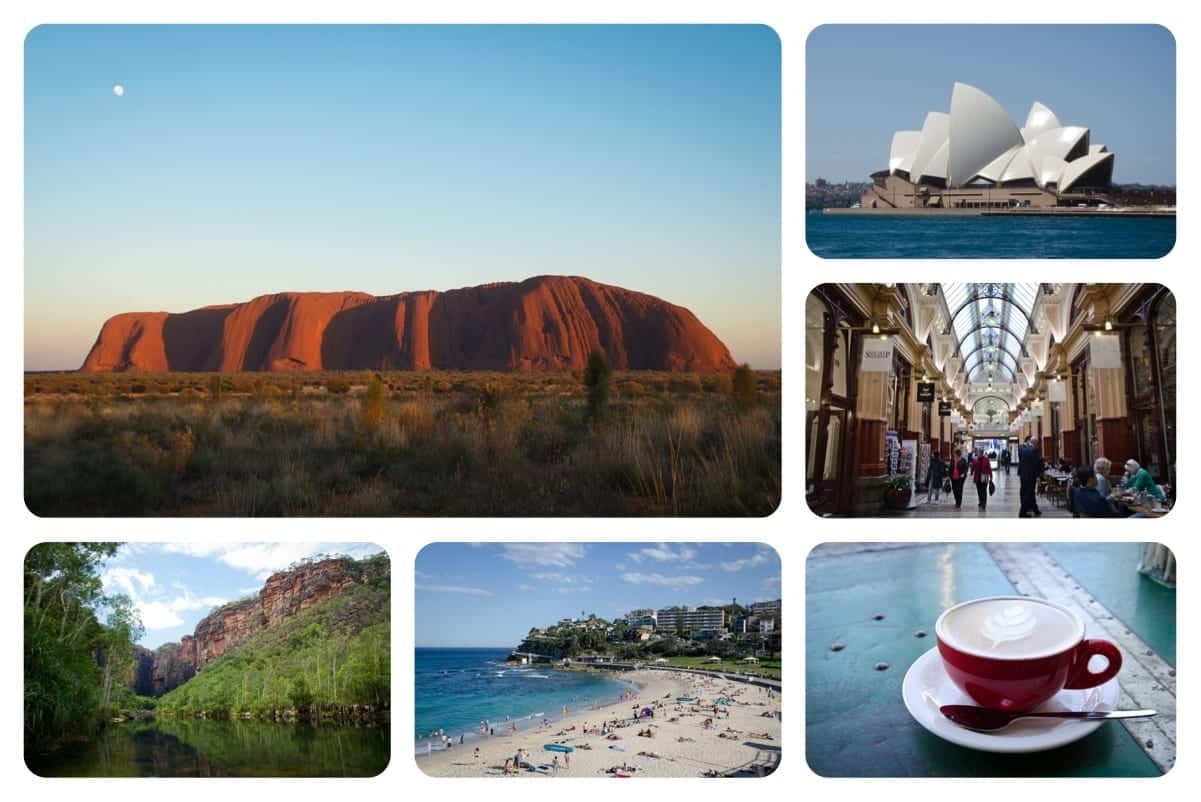 Australia
AUSTRALIA! Just the name makes me want to shout it out loud! I wasn't sure how I'd like Australia, but I left the country completely satisfied and nostalgic at the past three wonderful weeks. My favorite spot was definitely Melbourne, with Uluru second, but I feel like you need to get out of the cities to truly appreciate a land as wild as Australia. The people are pretty wild, too.
Australia is very expensive — much more expensive than Japan and Stockholm, and second only to Switzerland in terms of prices — but I found Australia to be a value destination for people who plan carefully, save up in advance, and are traveling above a shoestring budget.
My highlights: Dumpling-eating and cafe culture in Melbourne, watching the color-changing sunsets and sunrises at Uluru, swimming in rockholes in Litchfield and Kakadu National Park, crocodile cage diving in Darwin, Sydney's gorgeous beaches, motorcycling to Uluru at sunrise, hanging out at the Mindil Beach Markets in Darwin, climbing the Sydney Harbour Bridge, every Australian breakfast I ate.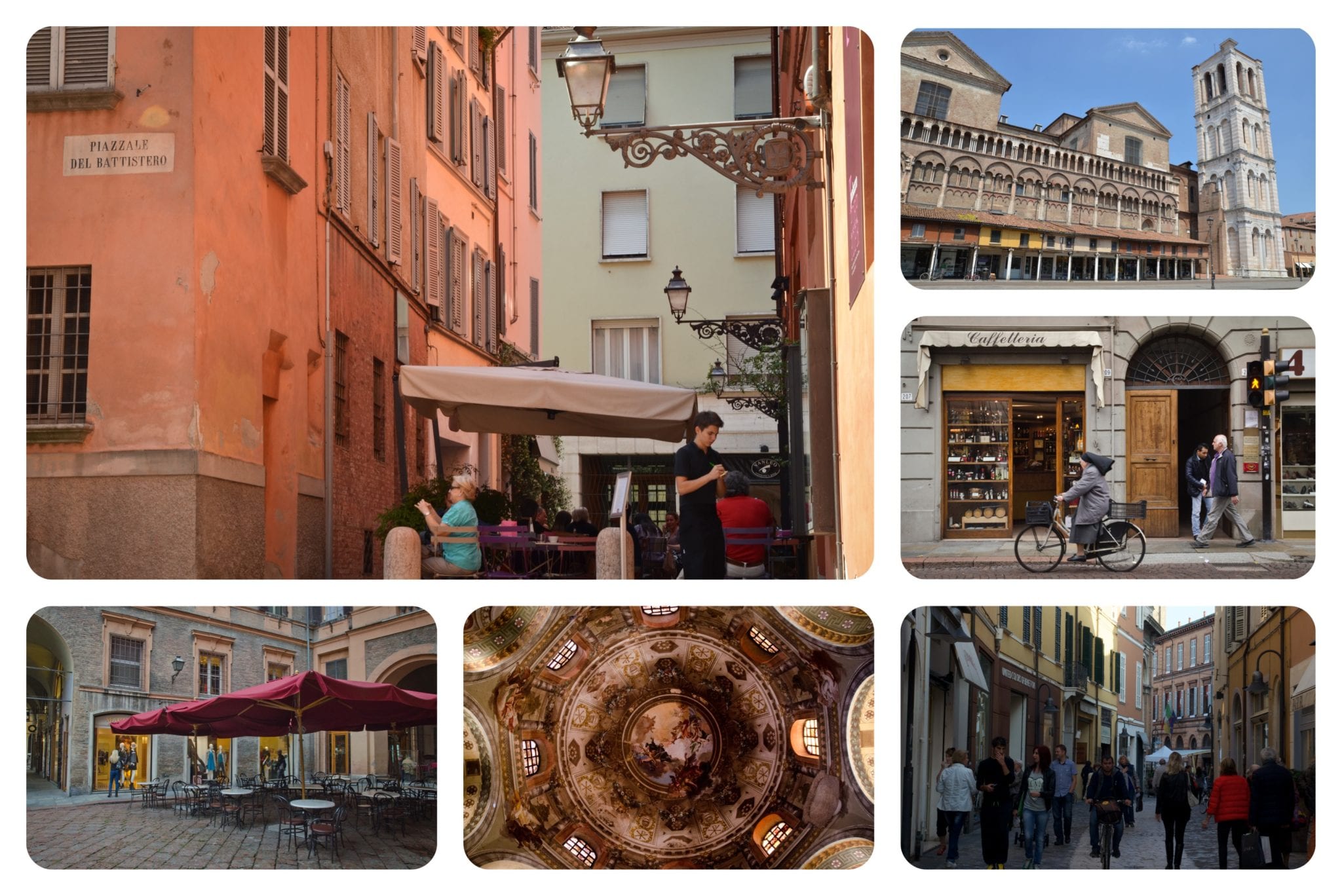 Small Cities of Emilia-Romagna
While Bologna is the largest city in Emilia-Romagna (and my favorite city in Italy), I discovered four of Emilia-Romagna's smaller cities this year: Parma, Modena, Ravenna, and Ferrara. These cities are chock full of art, architecture, and incredible cathedrals, each of them painted a variety of colors. Three out of the four of them are UNESCO World Heritage-listed (Parma, one of my favorites, is the lone World Heritage-free city).
Each city has its own distinctive style and culinary specialties (in the best food region in Italy, how could they not?!), and even though I was a bit lukewarm on Ferrara (though that was mostly due to the miserably hot weather that day), I enjoyed all four of them and am so glad I got to see each of them for myself. Best of all, they couldn't be easier to reach from Bologna by train.
My highlights: Ravenna's astounding mosaics, running through a cheese factory in Parma, the porticoes on Via Emilia in Modena, strolling through colorful Parma, seeing a castle with a moat in Ferrara, visiting a balsamic vinegar producer in Modena, cafe-hopping and drinking far too much coffee everywhere, and ALL OF THE FOOD.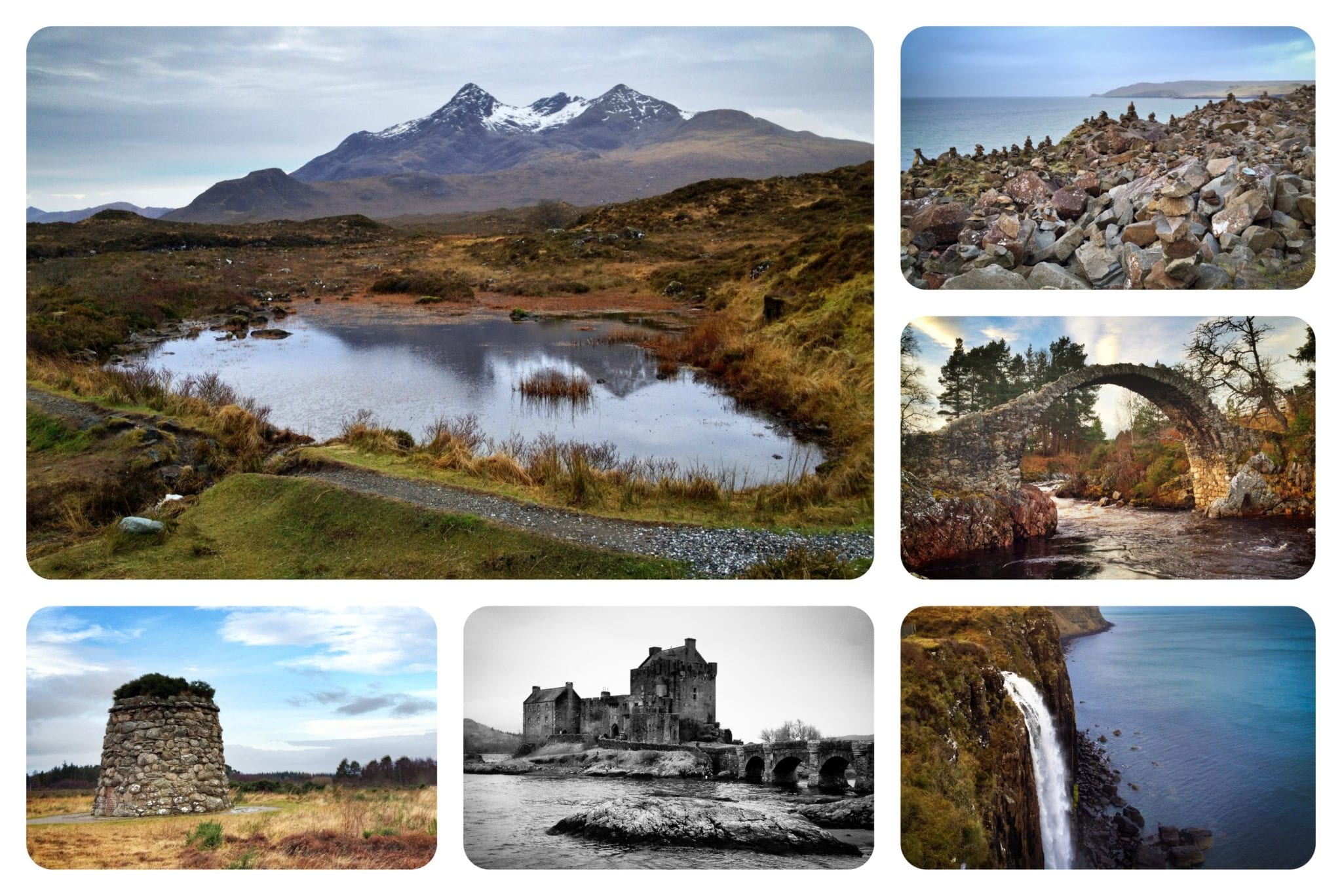 Scottish Highlands
I tend to do things out of order at times. Though I had visited Scotland several times and even made it up to Shetland, a tough place to get to that even Scotland-philes often miss, I didn't make it to the far-more-visited Scottish Highlands until this year! As part of the Blogmanay New Year's campaign in Scotland, we finished our celebration with a few days in the Highlands, including Loch Ness, Glencoe, Culloden Battlefield, and the Isle of Skye.
Scotland is astoundingly beautiful, the kind of raw beauty that nearly brings you to tears — but also filled with dark and painful history. It's the kind of destination that will hit you hard when you least expect it.
My highlights: Drinking the youth-preserving waters of Sligachan, seeing a pink sunrise over Loch Ness, finding Alexander McQueen's grave on the Isle of Skye, seeing the colors of Kilt Rock and Waterfall, the mountains and stories of Glencoe, having a true Scottish party night with my blogger buds, watching my buds getting dressed up like Highlanders, exploring the region where some of my relatives come from.
What was your favorite discovery in 2013?
Get email updates from Kate
Never miss a post. Unsubscribe anytime!