Adventurous Kate contains affiliate links. If you make a purchase through these links, I will earn a commission at no extra cost to you. Thanks!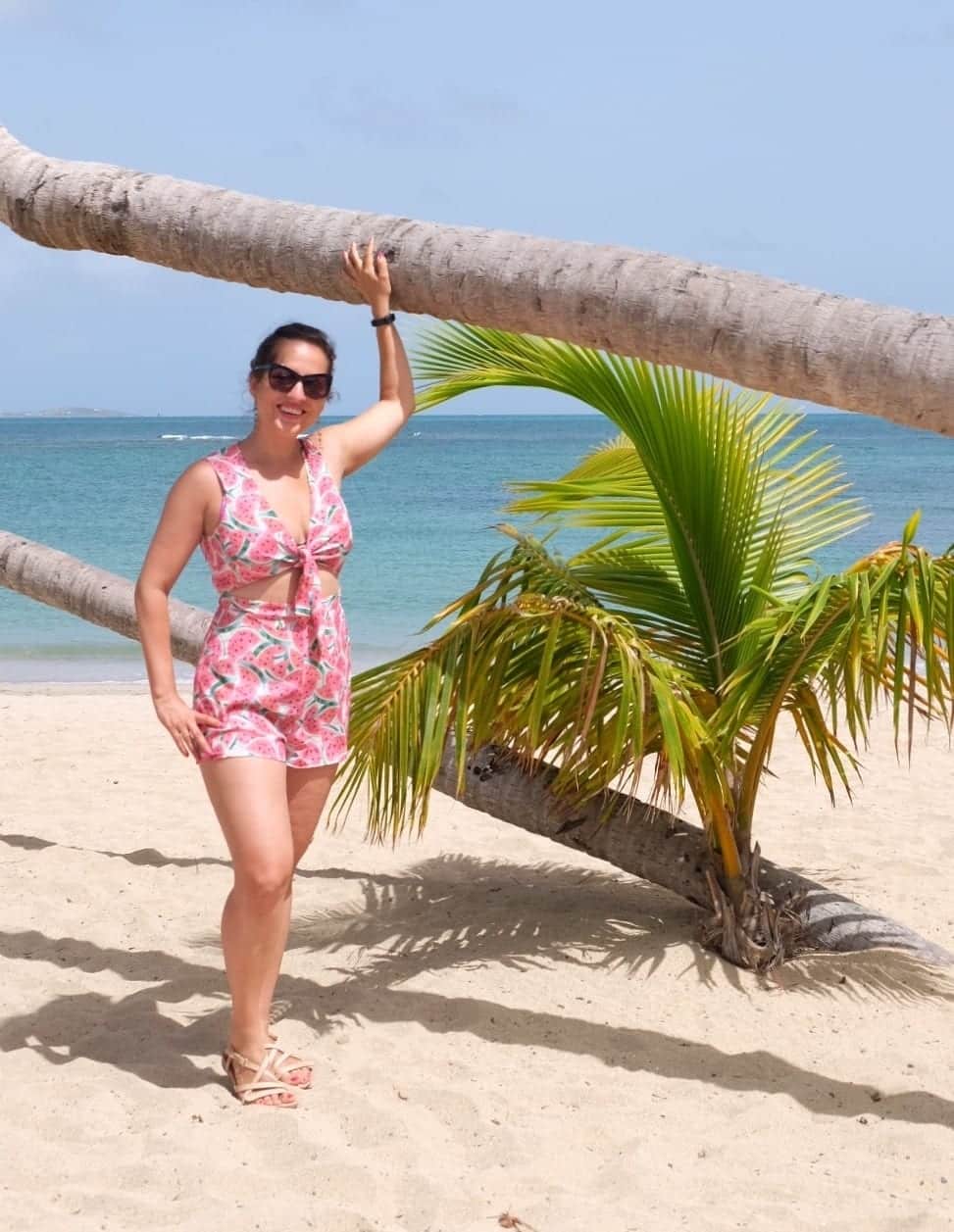 Every year, I name my favorite new travel destinations. Lots of traditions have come and gone on the site, but I've been doing this for six years in a row!
2018 was much more low-key than past years: most of my trips were around 3-5 days or so. That said, I managed to visit seven countries (Japan, Argentina, Netherlands, Lebanon, Cyprus, Austria, and Kenya) in addition to exploring the US.
I enjoyed only doing four "big trips" this year: Japan in February (12 days), Antarctica in March (16 days), the Netherlands, Lebanon, and Cyprus in May and June (16 days) and Kenya in October and November (10 days). That's a far cry from how much I used to travel, but this is an amount that really allows me to be present in my life in New York.
So what's been on the list in the past?
In 2012, I chose places like Iceland, Montenegro, and South Africa.
In 2013, I chose places like Japan, Berlin, and the Scottish Highlands.
In 2014, I chose places like Sri Lanka, New Orleans, and Skellig Michael, Ireland.
In 2015, I chose places like Nicaragua, Albania, and Chicago.
In 2016, I chose places like Puerto Rico, Alsace, and Western Australia.
In 2017, I chose places like Ukraine, the Florida Keys, and St. Petersburg, Russia.
Sometimes I choose a best destination of the year. Sometimes I rank a top three, then list the rest. Sometimes there isn't one clear winner and I just list them all together. It depends on how the year went; I want it to reflect how I truly felt about the year.
This year, I've chosen one best destination of the year overall, and the rest are listed in random order.
Keep in mind that this list only applies to destinations I visited for the first time in 2018, so destinations I've previously visited like Tokyo, New Orleans, and Vienna are ineligible. However, for the first time ever I made a BIG exception to that rule, and it's at the bottom of the list!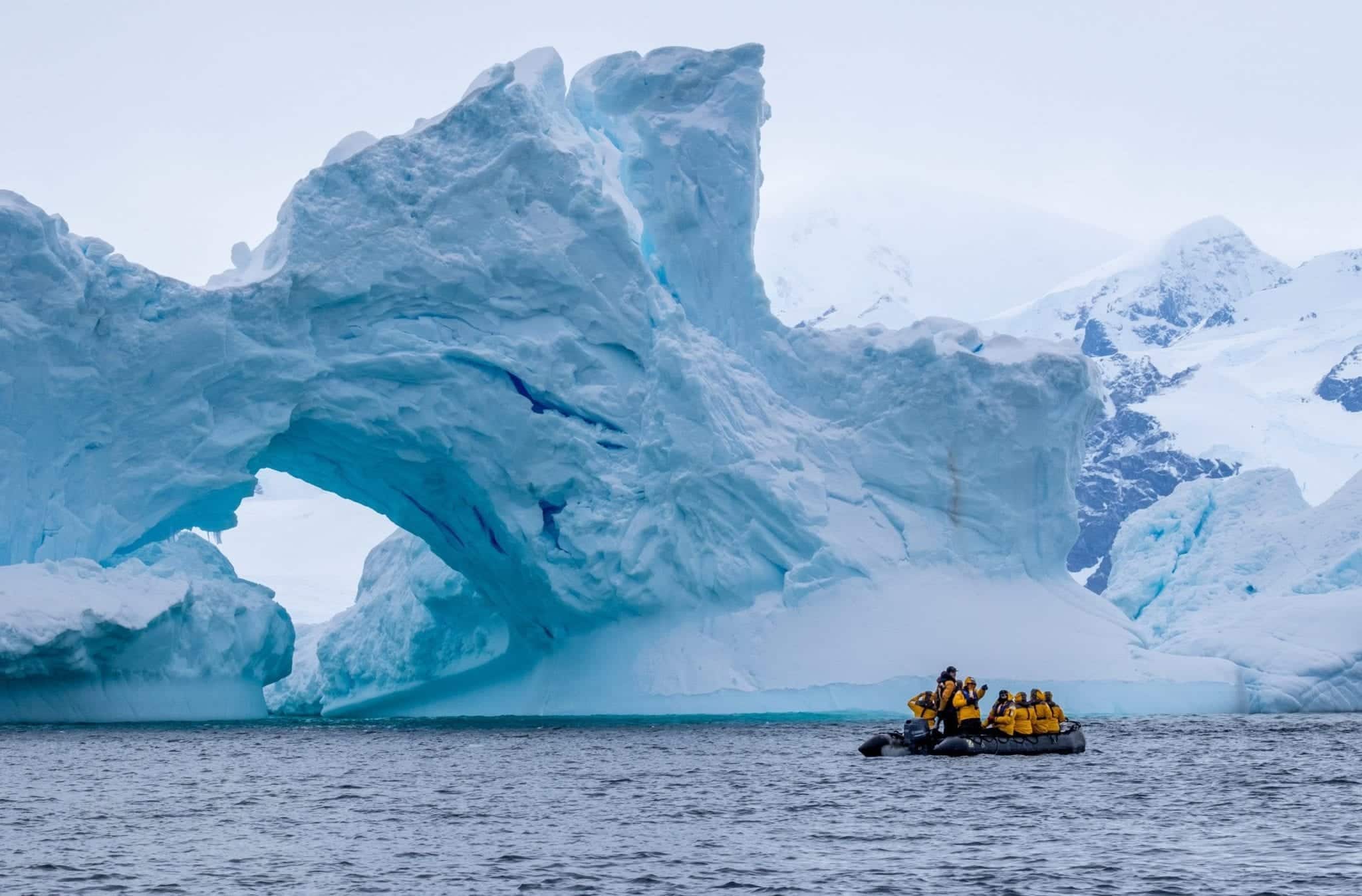 Destination of the Year — Antarctica
Whenever anyone asks me about Antarctica, I say the same thing each time: "It's the best place I've ever been. It's the most beautiful place I've ever been."
Every last bit of hype is warranted in Antarctica. It changed me as a person. I have never felt so small or insignificant. And that was something I didn't even know I needed.
The digital detox did me so many favors, too. The only internet I had was basic ship email, not my own email, that I used for quick notes to my family and friends. I didn't notice how much it affected to me until I got back to Ushuaia, opened Facebook, and wanted to throw up at people's maddening, solipsistic updates. (I unfollowed a ton of people that day.)
Honestly, the worst part of Antarctica was that in ruined me on some levels! I don't think I'll ever be able to do a whale watch again. (Well, unless it's close-up with orcas. I haven't done that yet.) You see so many whales so close up to your zodiac or kayak, it made all of my past whale watch experiences pale in comparison. I feel like everywhere I ever visit will have an asterisk afterward, because nothing will ever compare.
That's pretty much as high an endorsement as I can write. If you're a traveler in the least, make Antarctica a priority for the future.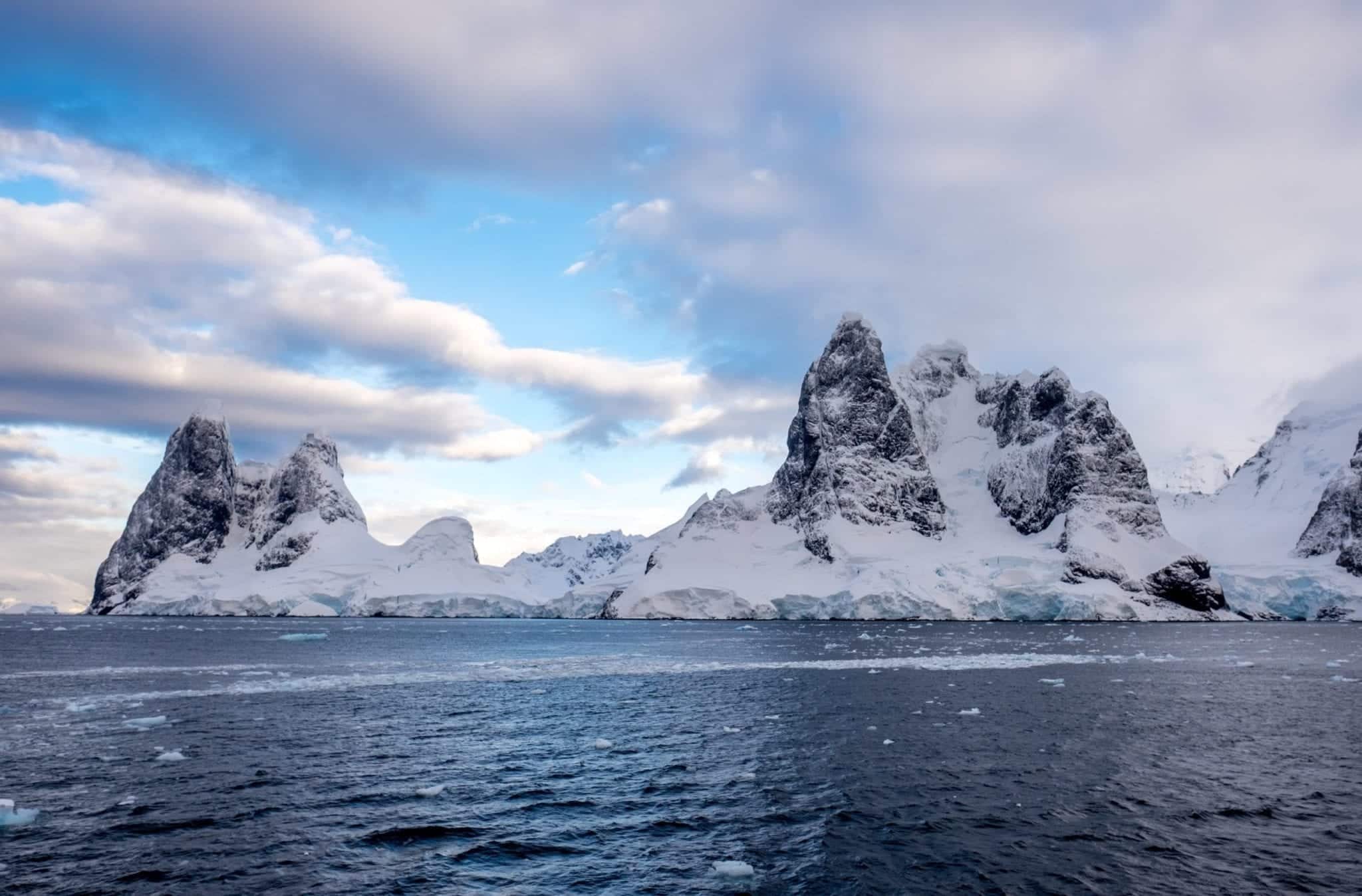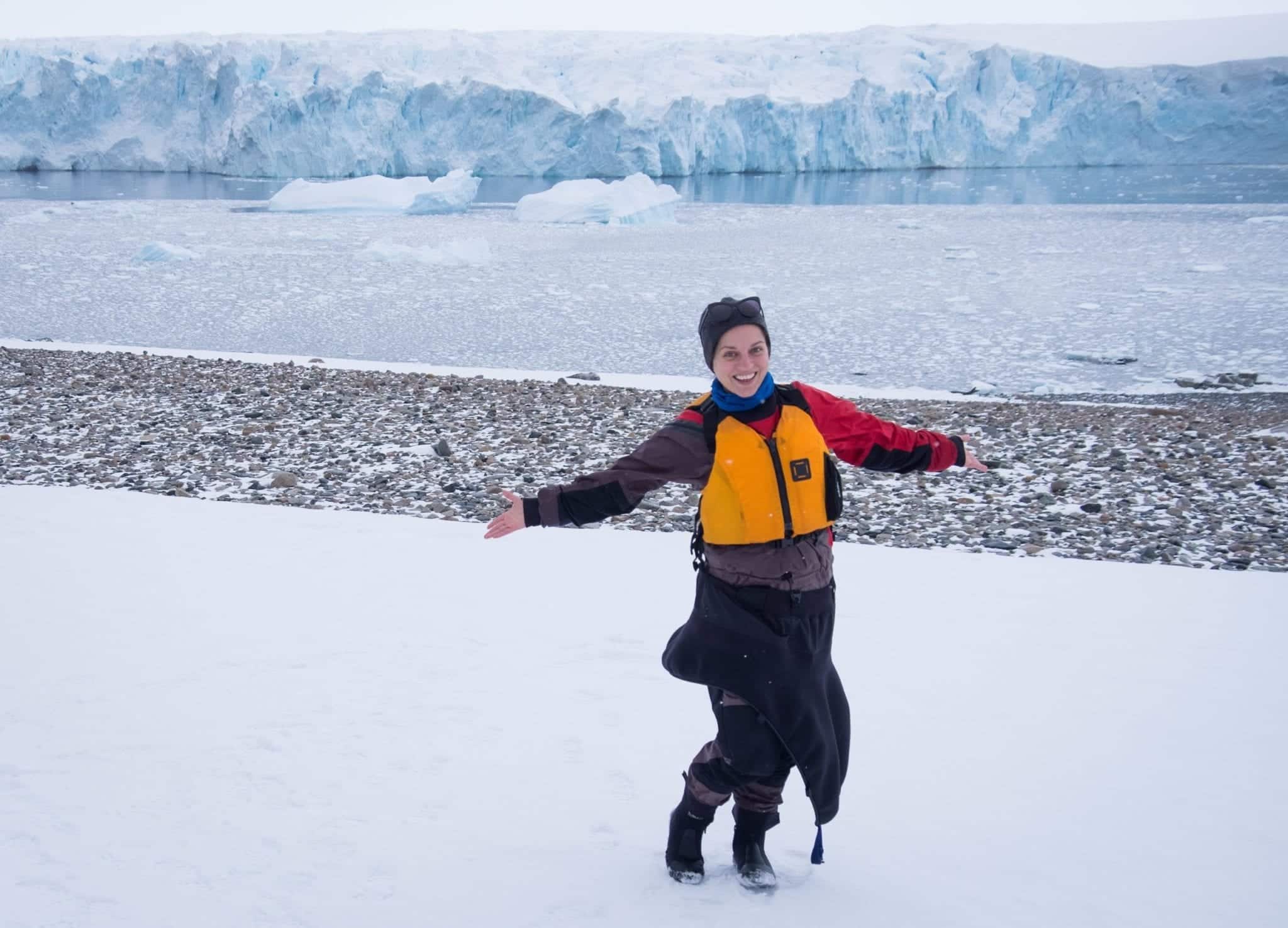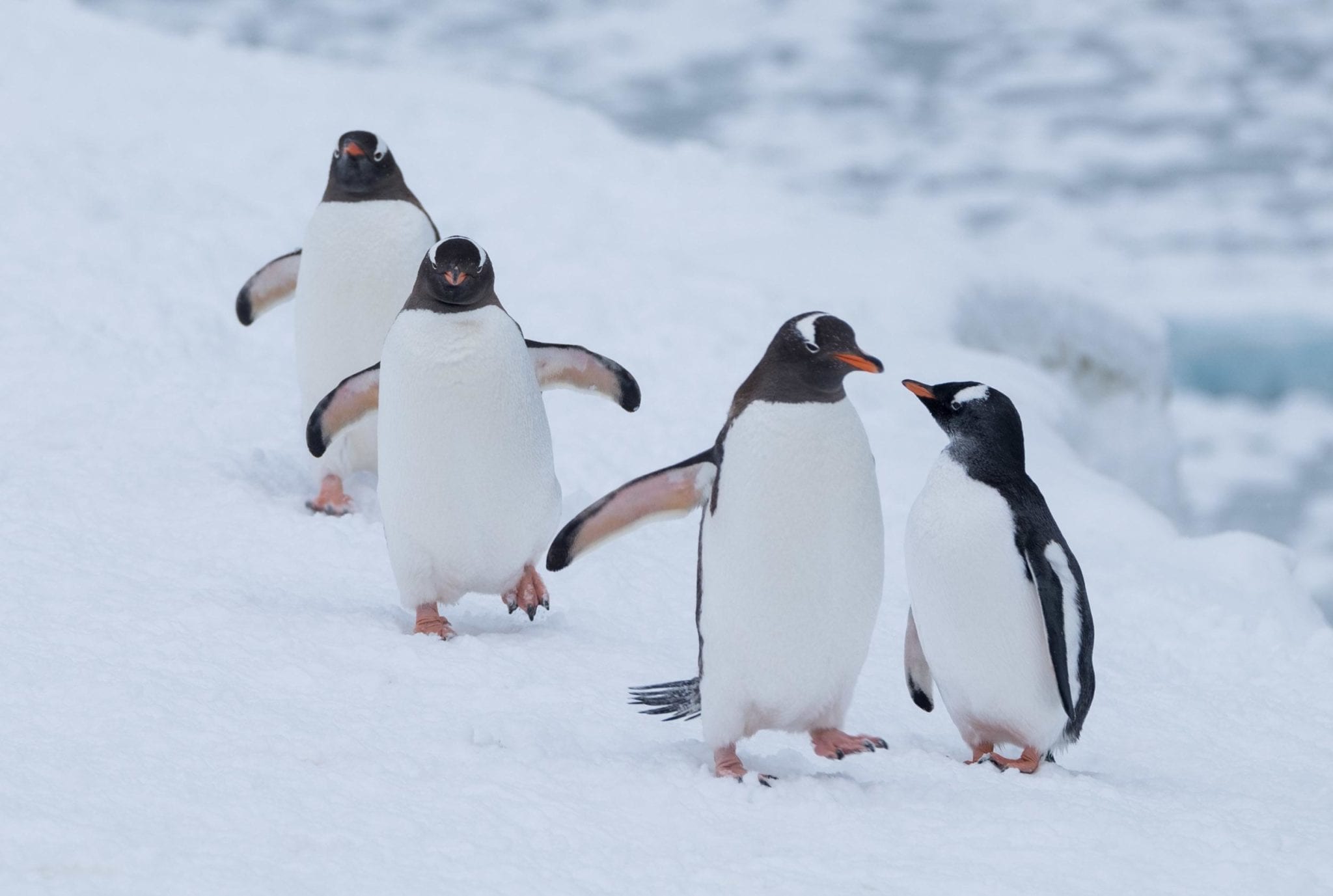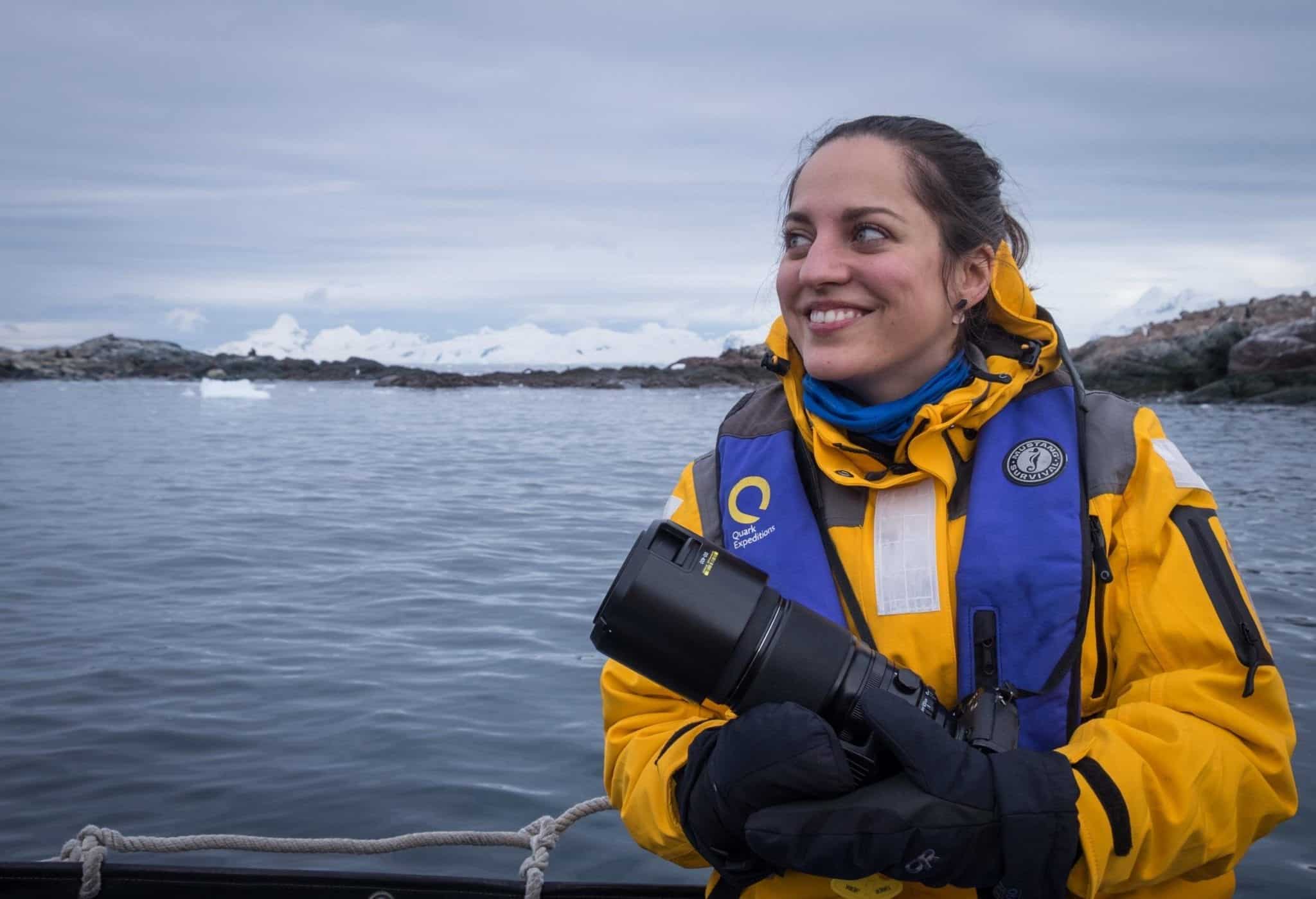 How to plan a trip to Antarctica: I traveled to Antarctica as a guest of Quark Expeditions on their Crossing the Circle: Southern Expedition itinerary. Going on an expedition cruise is pretty much the only way to visit Antarctica as a tourist. Most expeditions depart from Ushuaia, Argentina; some bypass the Drake Passage and fly directly to Antarctica from Puerto Arenas, Chile.
I've written quite a bit about Antarctica this year and my posts should give you all the information you need to plan the trip that will ruin you for the rest of the world.
---
READ MORE:
---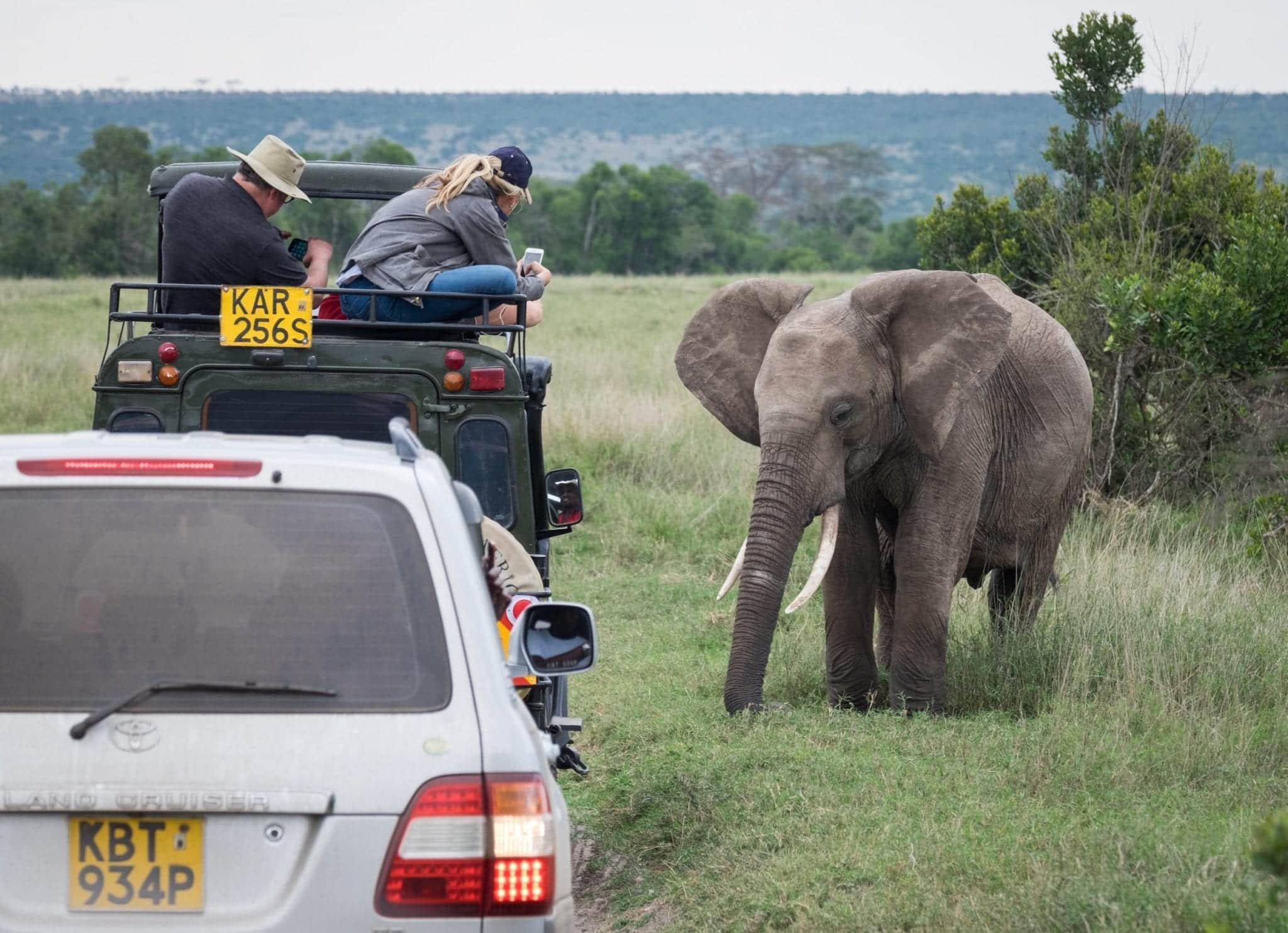 Kenya
Was Kenya a surprise? Hell yes it was. I didn't even know I was going until just before, but it turned out to be one of the highlights of my year. I've been wanting to go back to Africa for ages, but the right trip never popped up. This one was the one I was waiting for.
You can't talk about Kenya without mentioning safari, one of my absolute favorite things in the world. The Maasai Mara is one of the top safari destinations in the world, but I was also impressed by Ol Pejeta Conservancy, which was home to the two last northern white rhinos on the planet. I also got to feed a rhino up close there — a dream come true.
Kenya has a beautiful kindness to it, an honesty that I recognized immediately upon arrival. It's pure magic.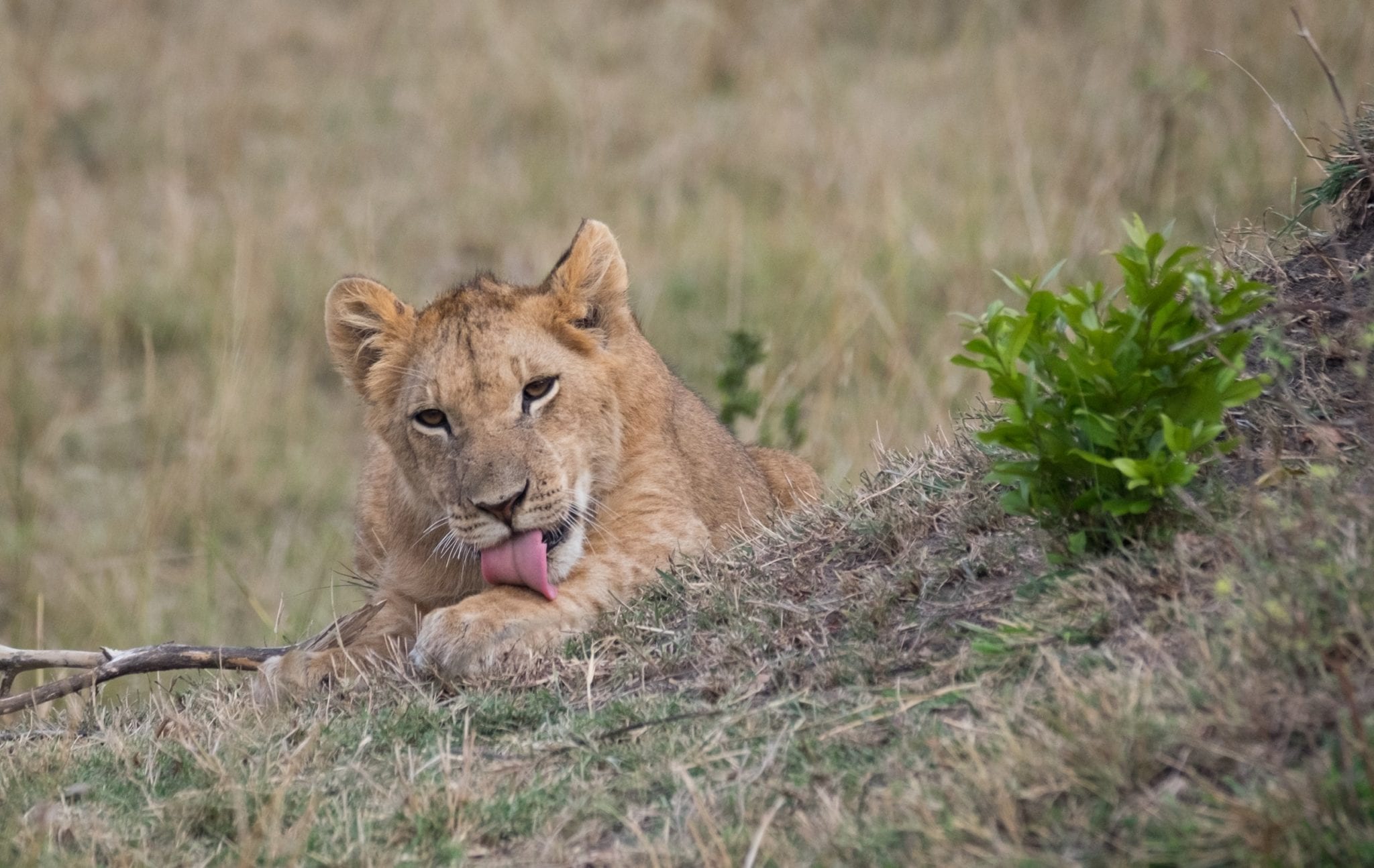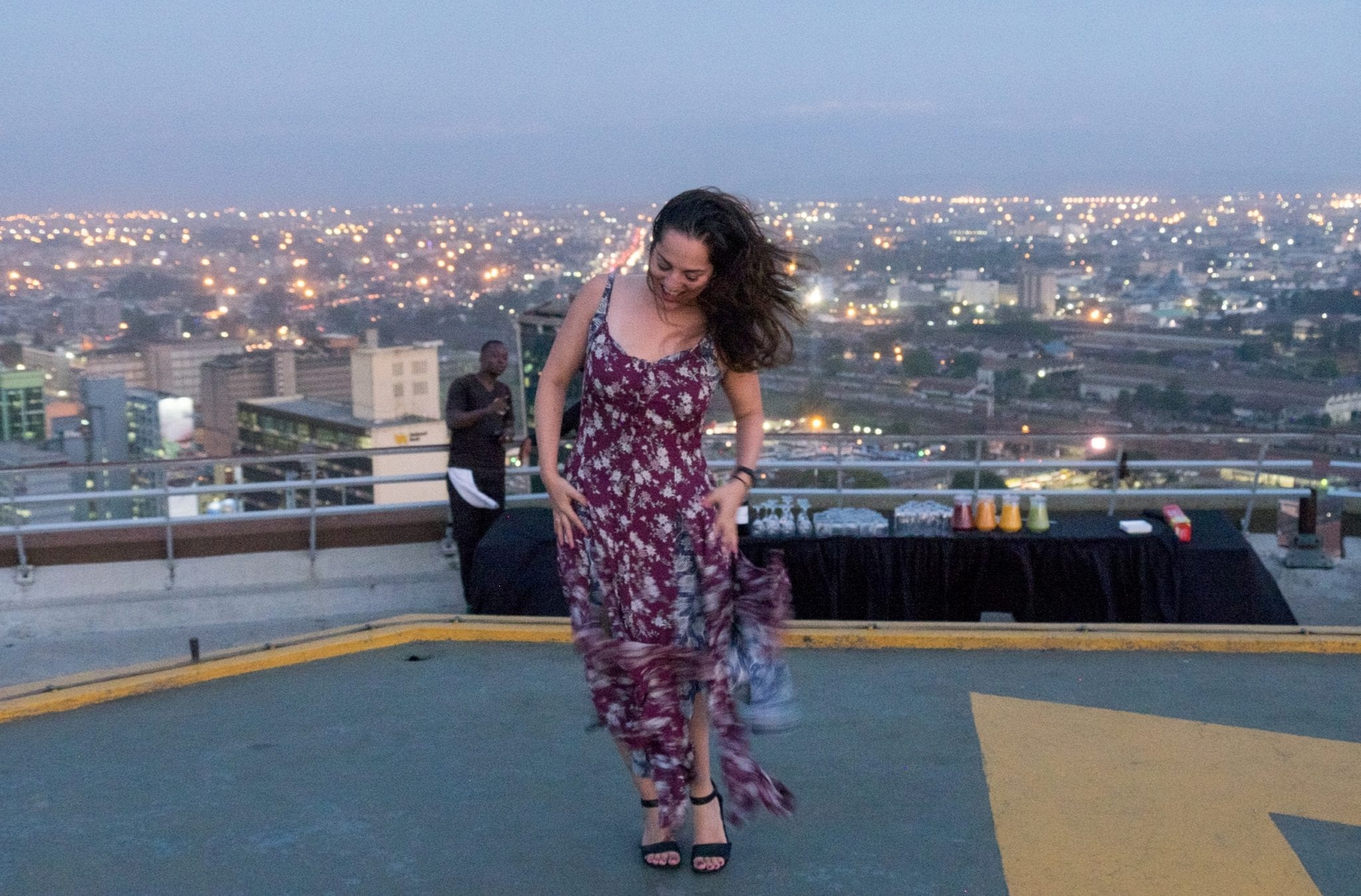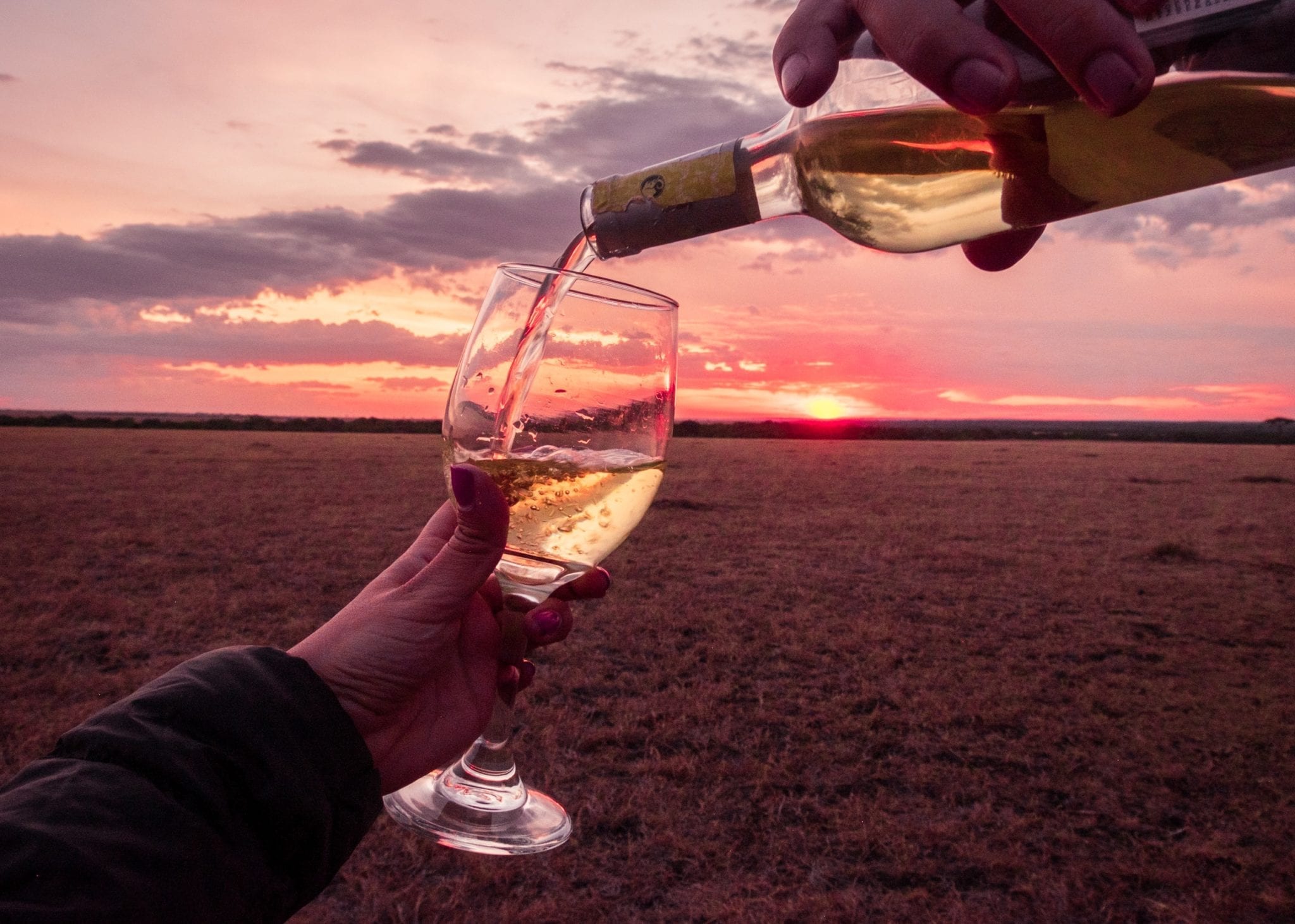 How to plan a trip to Kenya: I visited Kenya on a press trip, but Fairmont Hotels literally offers a package of the exact trip I did. It's called the Magical Safari Package. I know it's not in everyone's price range, as Fairmont is a luxury brand, but I do think you should spend two to three days on safari in the Maasai Mara, no matter what. Next time I go to Kenya, I definitely want to add beach time on the southern coast too.
I traveled to Kenya as a guest of Fairmont Hotels Kenya and Kenya Airways. Kenya Airways now has a brand new nonstop flight from New York to Nairobi — this cuts down on an insane amount of travel time, so even if you're going anywhere else in Africa, consider doing this flight!
---
---
Cyprus
I started 2018 knowing that I had to visit my final country in Europe, Cyprus, and planning that trip was my top priority of the year! Turns out it was an easy side trip from my conference in the Netherlands and paired perfectly with Lebanon.
Cyprus is divided in two: half is part of Greece, the other half part of Turkey. Nicosia, the capital, is the only divided capital city in the world, and you have to go through immigration on both sides. As a result, you get an interesting cultural mix in Cyprus. Much of the cuisine is Greek with a hint of a Middle Eastern touch. I'm still dreaming of the juicy chicken souvlaki and the squeaky halloumi cheese.
Cyprus packs quite a bit into a small country — it's got Mediterranean ports, mountain villages, and one unique capital city. While lots of the destinations are packed with British holidaymakers, you can avoid those crowds if you're a bit crafty.
The absolute highlight of Cyprus was eating at Zanettos! Everyone mentioned that I HAD to go there — from my travel friends to blog readers to the staff at my hotel — so I went in with no expectations. Turns out it's mezze-style and they serve you plate after plate of food — more than I could ever possibly eat on my own (or eat in three sittings!). Unforgettable!
I didn't get to writing about my time in Cyprus this year, but I hope to in early 2019.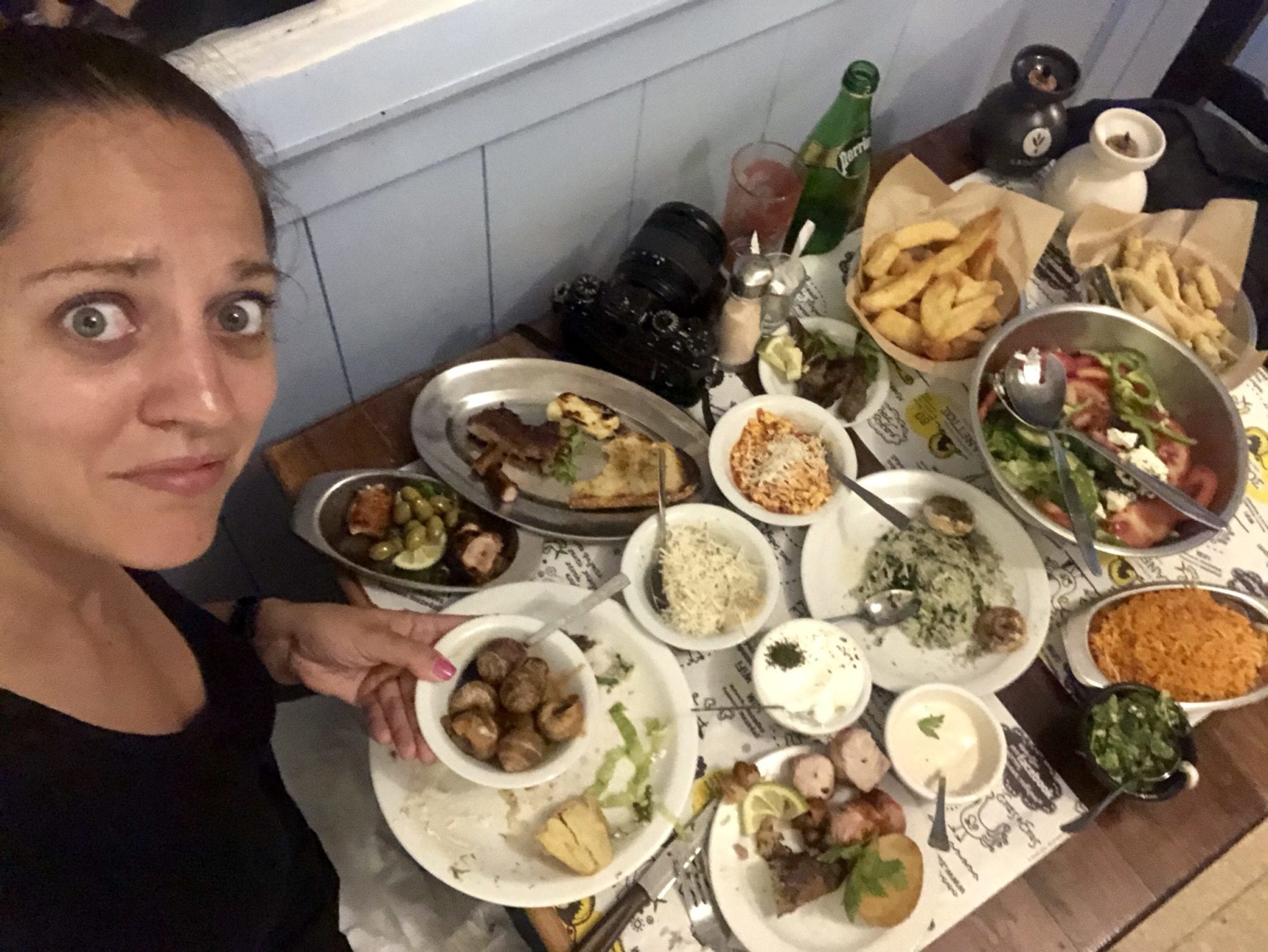 How to plan a trip to Cyprus: Well, originally I wanted to base in Nicosia with a car and do day trips around the island, having flown into Larnaca and out of Paphos. Turns out when I arrived, I was so exhausted from Lebanon that I just wanted to chill. It was just as well; I've never driven on the left and Cyprus traffic is a bit busier than I would have liked.
Instead, I explored a bit of Larnaca and Paphos, which are both Brit-heavy beach towns, and I spent most of my time exploring the Greek and Turkish sides of Nicosia. My one day trip was to Girne on the Turkish side. And of course, the highlight was eating at Zanettos. Had I had more time, I would have explored the Troodos Mountains.
I absolutely loved my stay at the Asty Hotel in Nicosia — one of my favorite mid-range hotels ever! I picked the hotel fairly randomly based on the fact that it had free parking, but it ended up delighting me continuously. I was given a quirky zebra-themed room with a balcony and gorgeous sunset views. The staff kindly drove me back and forth from the old town (it was a 20-minute walk).
They do family-style dinners each night that you can join for just 10 EUR ($11), and they insisted I try all the Cypriot pastries at breakfast. They have 24-hour coffee and tea, which I think is an underrated hotel amenity. I felt like I was a member of their family, but they gave me plenty of space, too, which I appreciated. If you go to Nicosia, consider staying at the Asty Hotel. I really loved it there.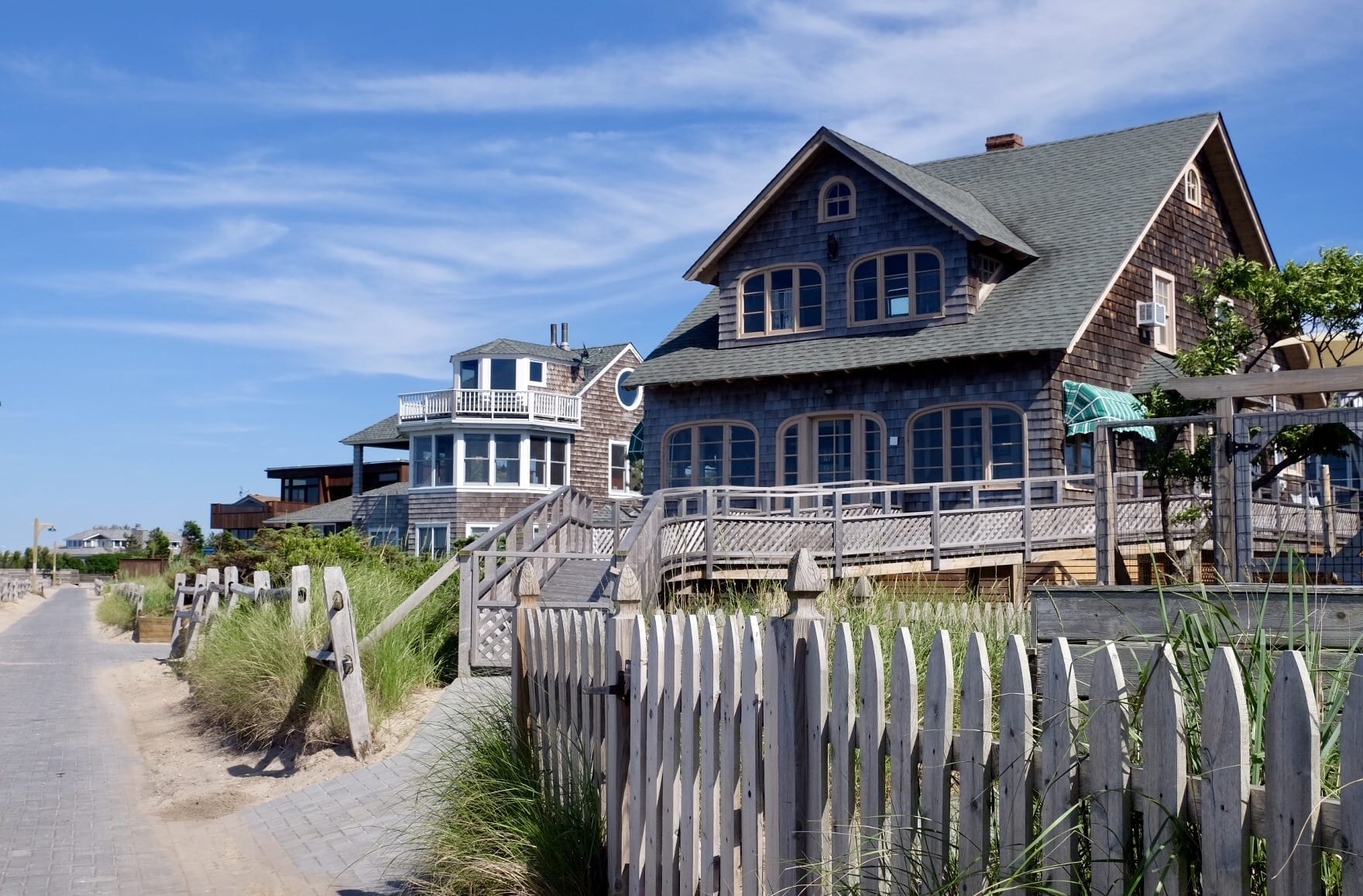 Fire Island, New York
My favorite new domestic destination is a quick little getaway from New York, and one I plan to take more often. Outside of New York, Fire Island is known as a "Haha, it's gay!" punchline, whether on Will & Grace in the 90s, or by your garden-variety homophobes today. But a lot of people don't know it's not just an LGBT destination, and people from all kinds of backgrounds have been vacationing here for years. It's a beautiful and low-key beach destination much closer to the city than the Hamptons.
Fire Island is long and super-skinny. As a result, it's home to a variety of villages, each of them spread out. And the entire island is car-free! People carry around their belongings in little red wagons.
This destination was extra meaningful because it was the setting of Baby-Sitters Club #76: Stacey's Lie! I was obsessed with the BSC books as a kid and read Stacey's Lie so many times, so it was magical to finally see the Fire Island I had only known from a book for 25 years!
I would so love to come here for a week or so with a bunch of friends.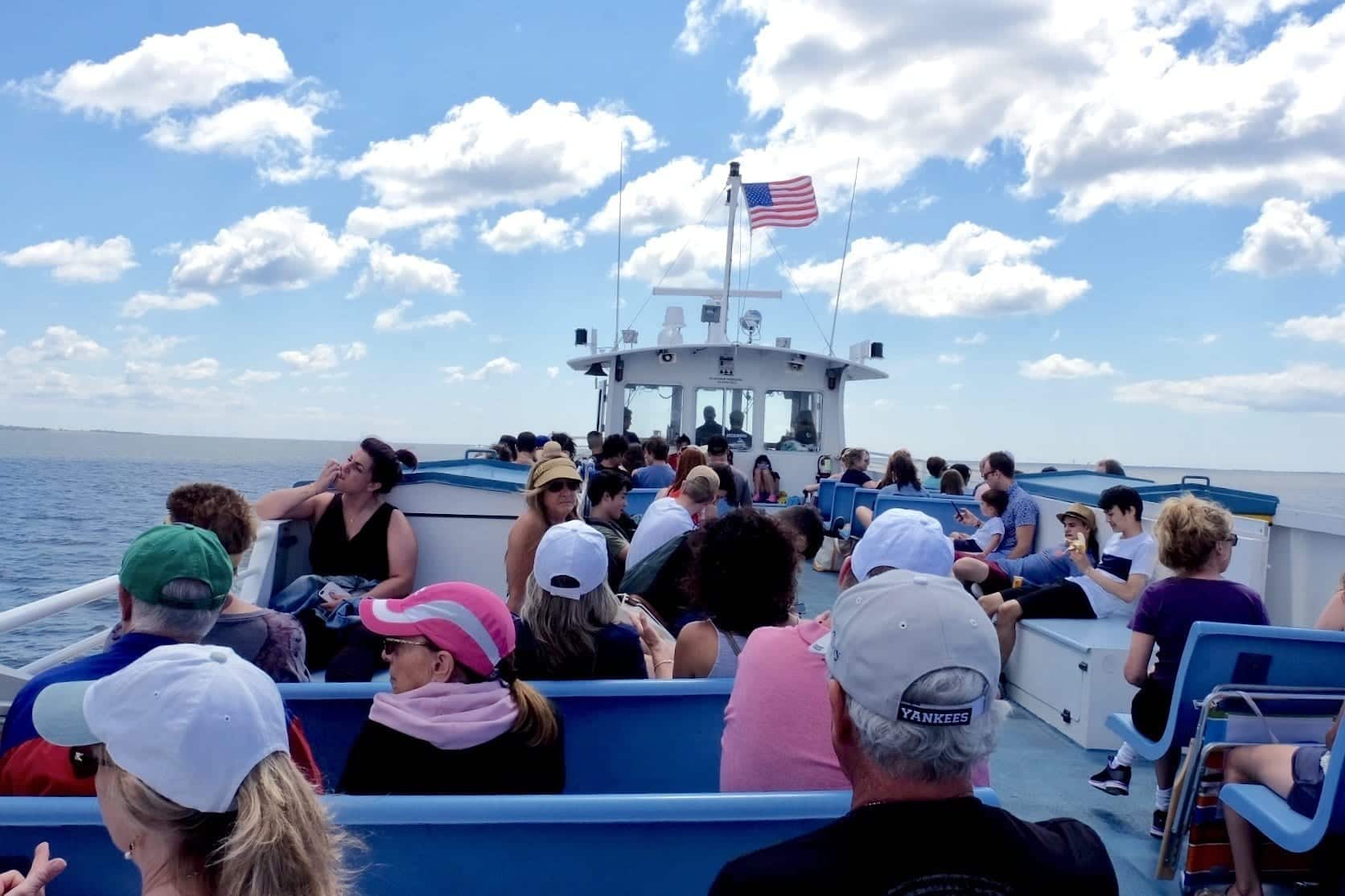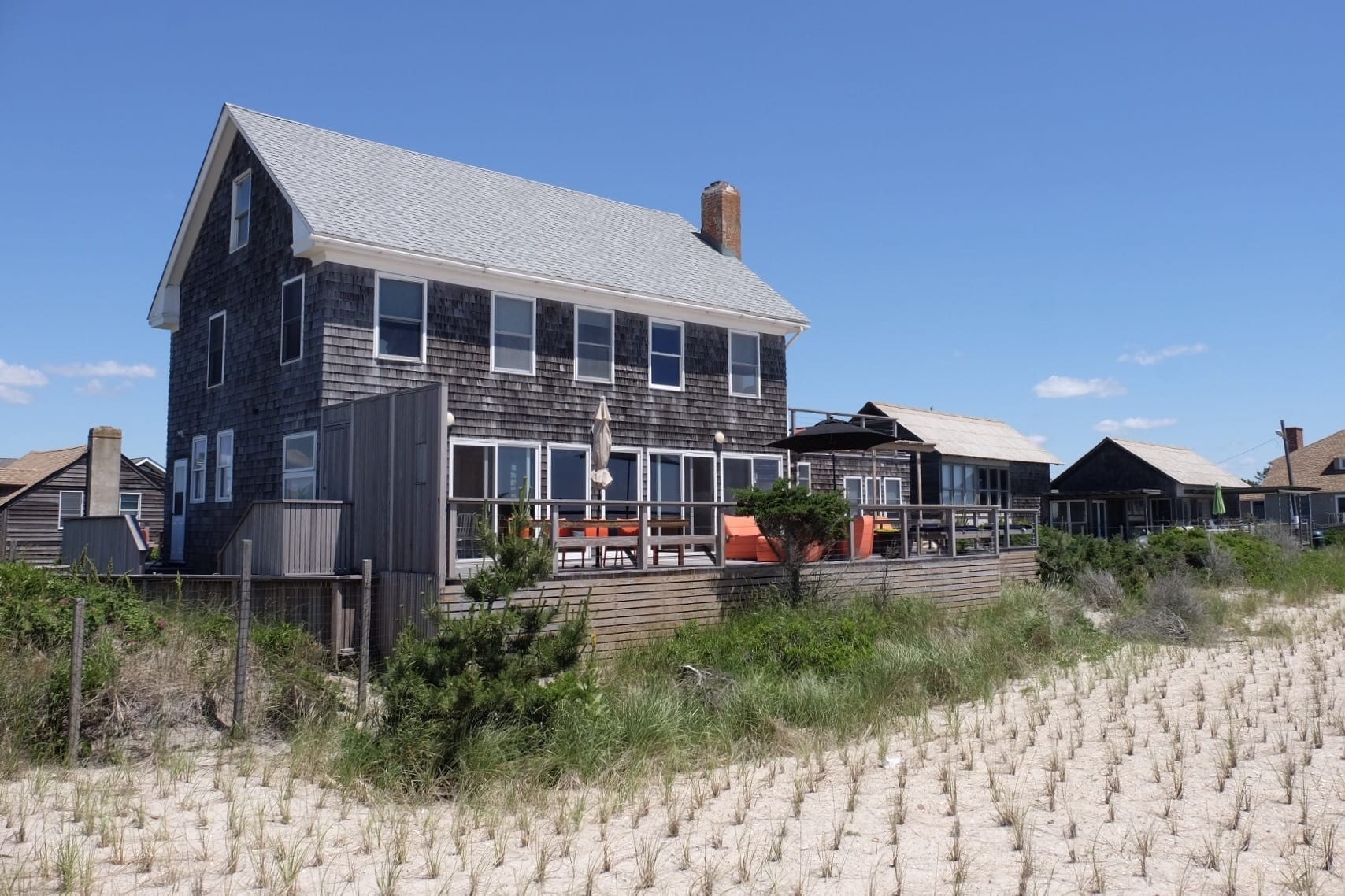 How to plan a trip to Fire Island: Not many people know that New York's Long Island Railroad offers day trip combination tickets from New York to several beach destinations on Long Island. You buy them from the gray, green, or blue LIRR ticket machines in Penn Station or Atlantic Terminal. The pricing page is currently offline due to it being winter, but keep an eye out for it next summer. We got tickets that covered the train to Bayside Park, shuttle to the ferry, and ferry to Ocean Beach on Fire Island, all both ways, for $37.
Of course, you can stay for longer if you'd like! If you're looking for the gay party zone, head for The Pines or Cherry Grove. I spent most of my day in Ocean Beach and enjoyed it there as well. Check out deals on Fire Island hotels here.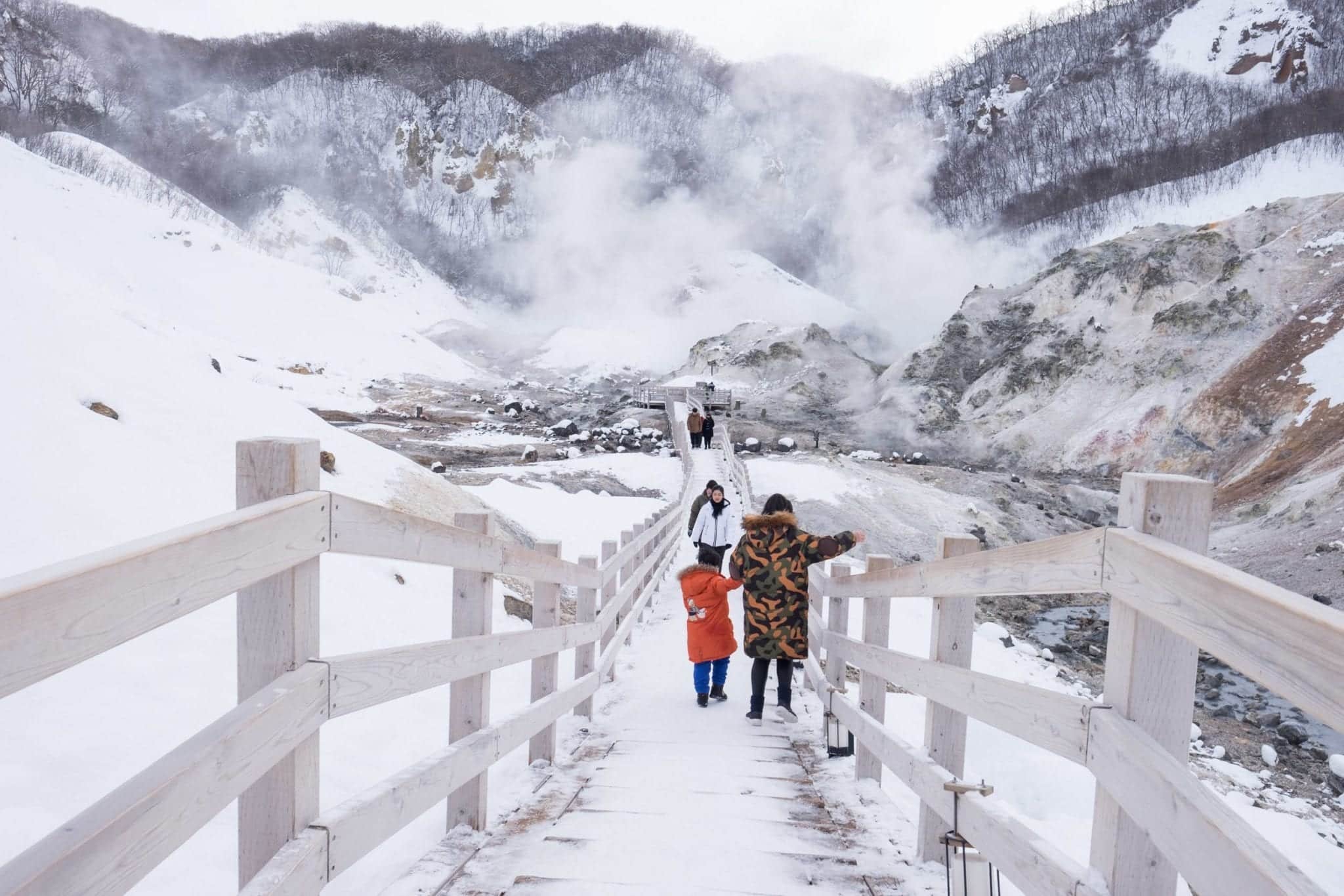 Hokkaido, Japan
When I decided to go to Japan this past winter, I decided to go to a HARDCORE winter destination. Why deal with drizzles in Kyushu when I could be seeing snowflakes the size of my skull in the city of Sapporo?!
Hokkaido is the northernmost main island of Japan and it's different from the rest of the country in terms of nature, wildlife, and culture. Hokkaido is home to the last remaining indigenous Ainu people and some adorable forest animals you can't find anywhere else. Hokkaido also has lots of regional dishes: lamb cooked on a grill in front of you called GENGHIS KHAN, miso ramen with butter and corn, giant crabs, squid ink and sea urchin ice cream (!!), and plenty of Sapporo beer, of course. Hokkaido is famous for its dairy products and I had some of the best lattes of my life in Sapporo.
Sapporo was my base and it felt like a low-key city — it had the unsophistication factor I noticed in Osaka, but none of the garishness. I mixed up my city time with a climb through the Valley of Hell in Noberibatsu (and perhaps the best onsen experience of my life) but the true highlight was the Sapporo Snow Festival. The city turns into a winter carnival with ski contests, singing performances, ice and snow sculptures, and all kinds of fresh seafood.
I would love to see Hokkaido in the summer, when the lavender fields were in bloom!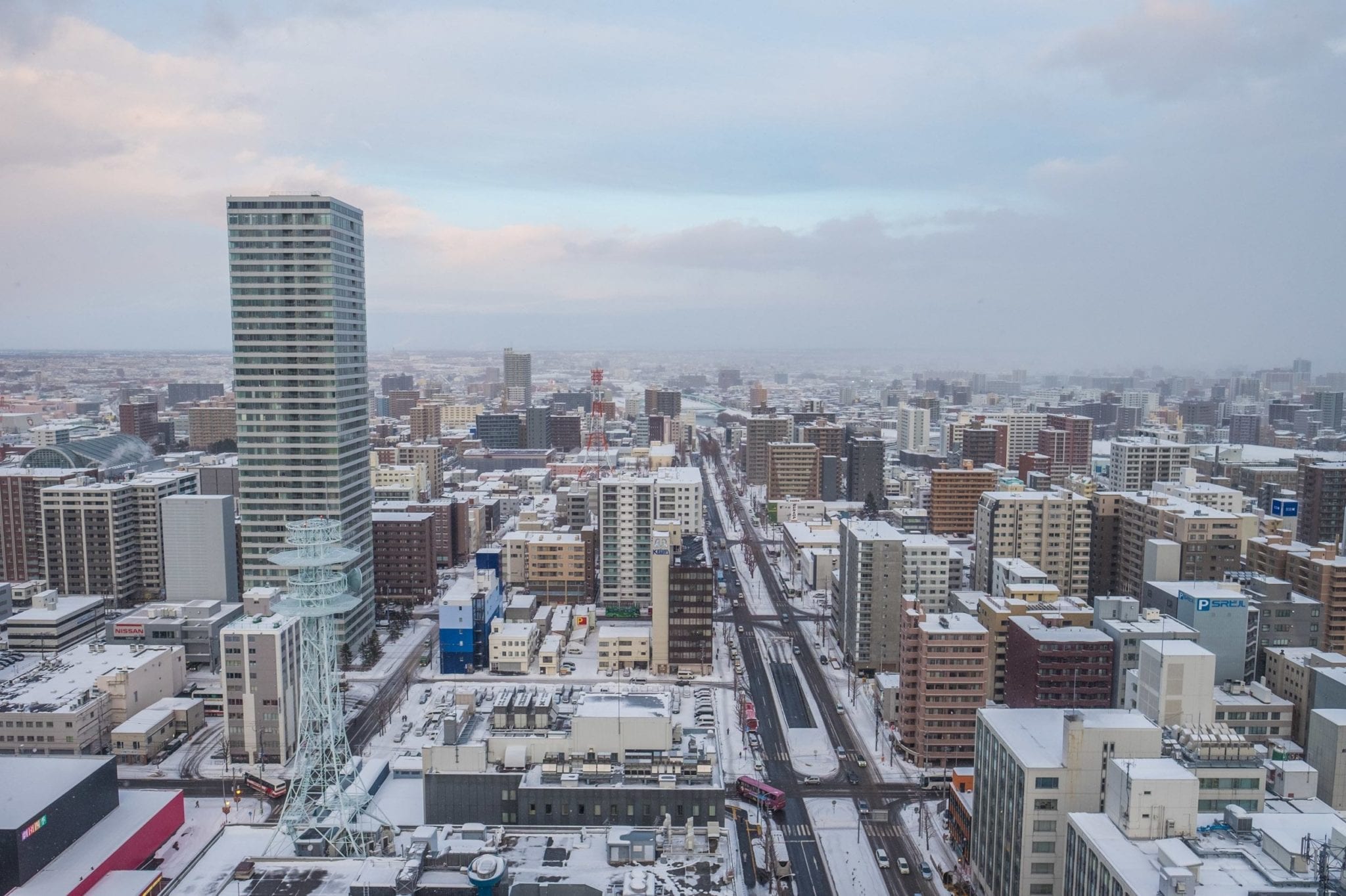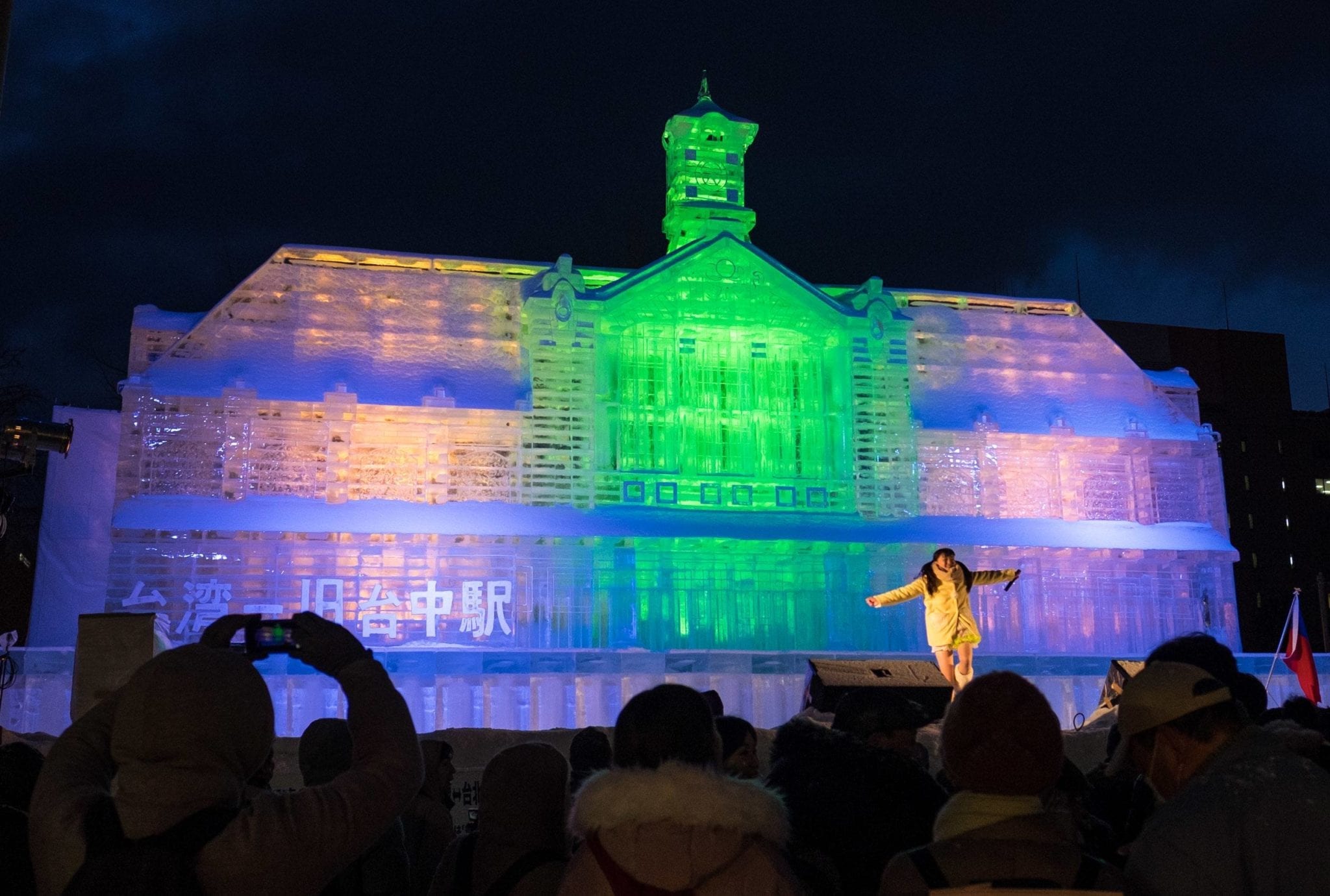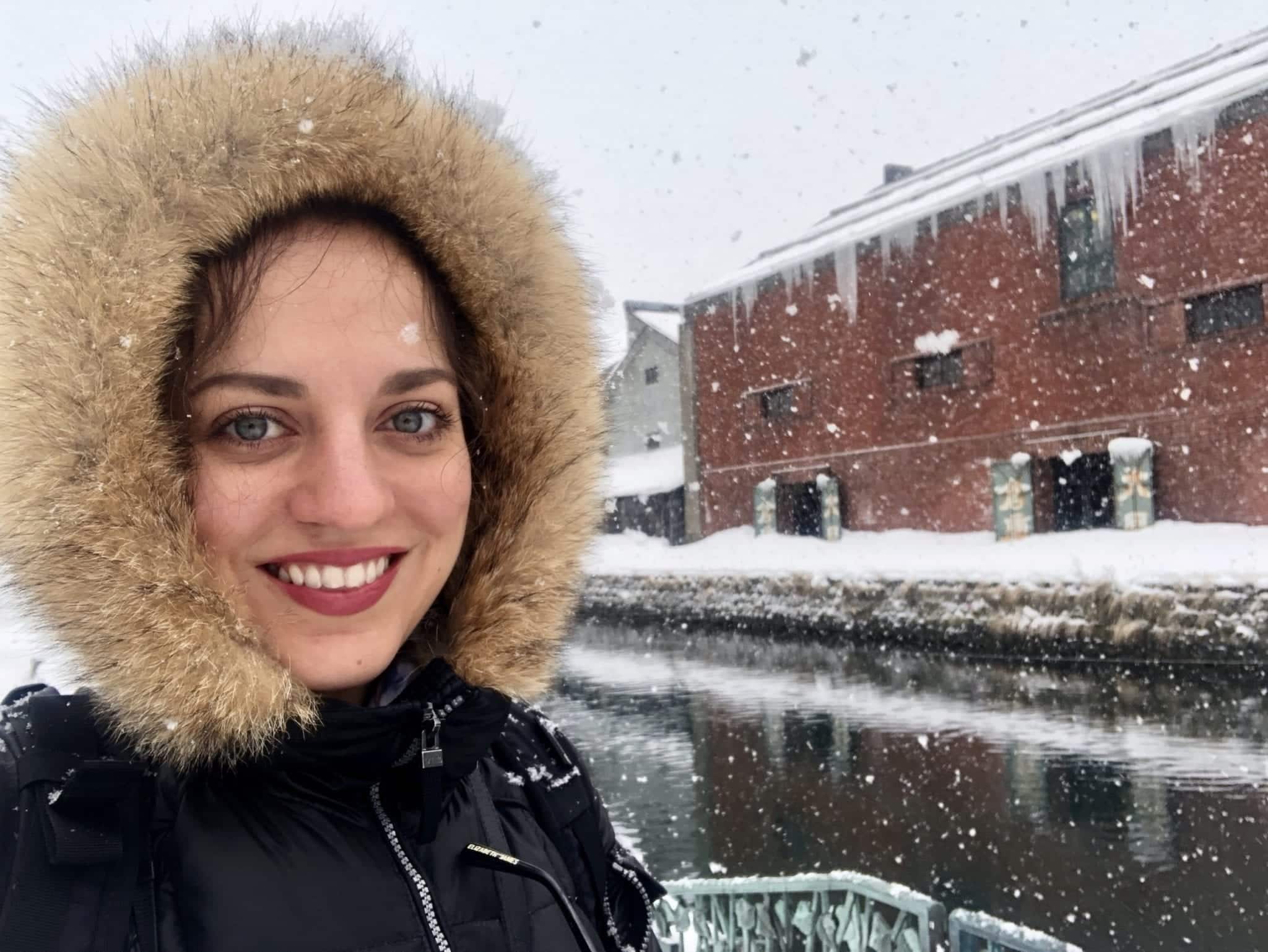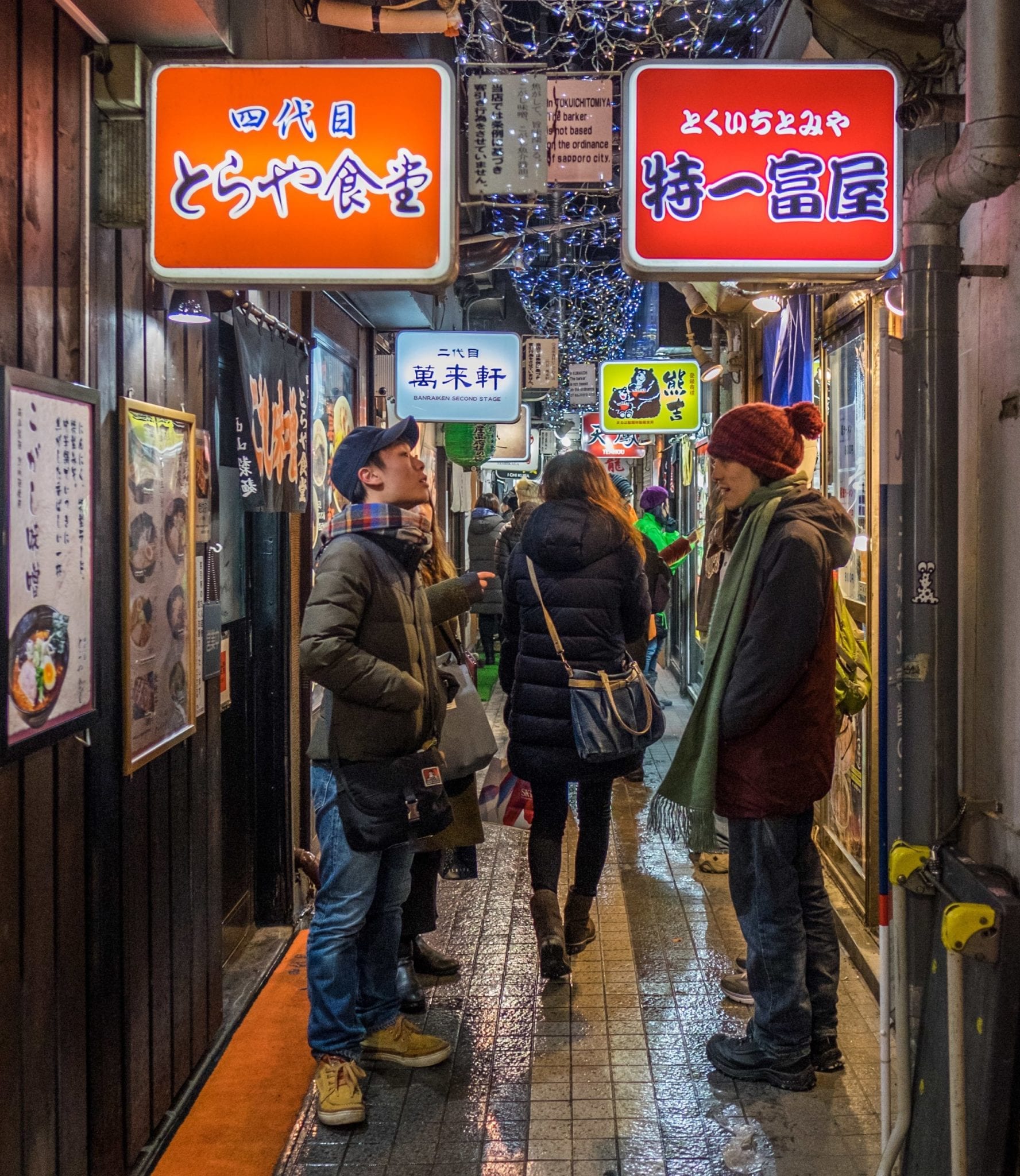 How to plan a trip to Hokkaido: If you're going for a few days like me, it's best to base in Sapporo and explore the city and take day trips. Definitely fly there (I flew on ANA, who sponsored me) — the Shinkansen doesn't go that far and it will take too long. I stayed at the Sapporo MyStays Aspen Hotel, a really nice hotel close to the train station. I visited Otaru and Noboribetsu Onsen on day trips. If you're visiting in winter, try to time your visit around the excellent Sapporo Snow Festival in February.
If you've got more time, try to visit the national parks in the far reaches of the island, or the city of Hakodate.
---
---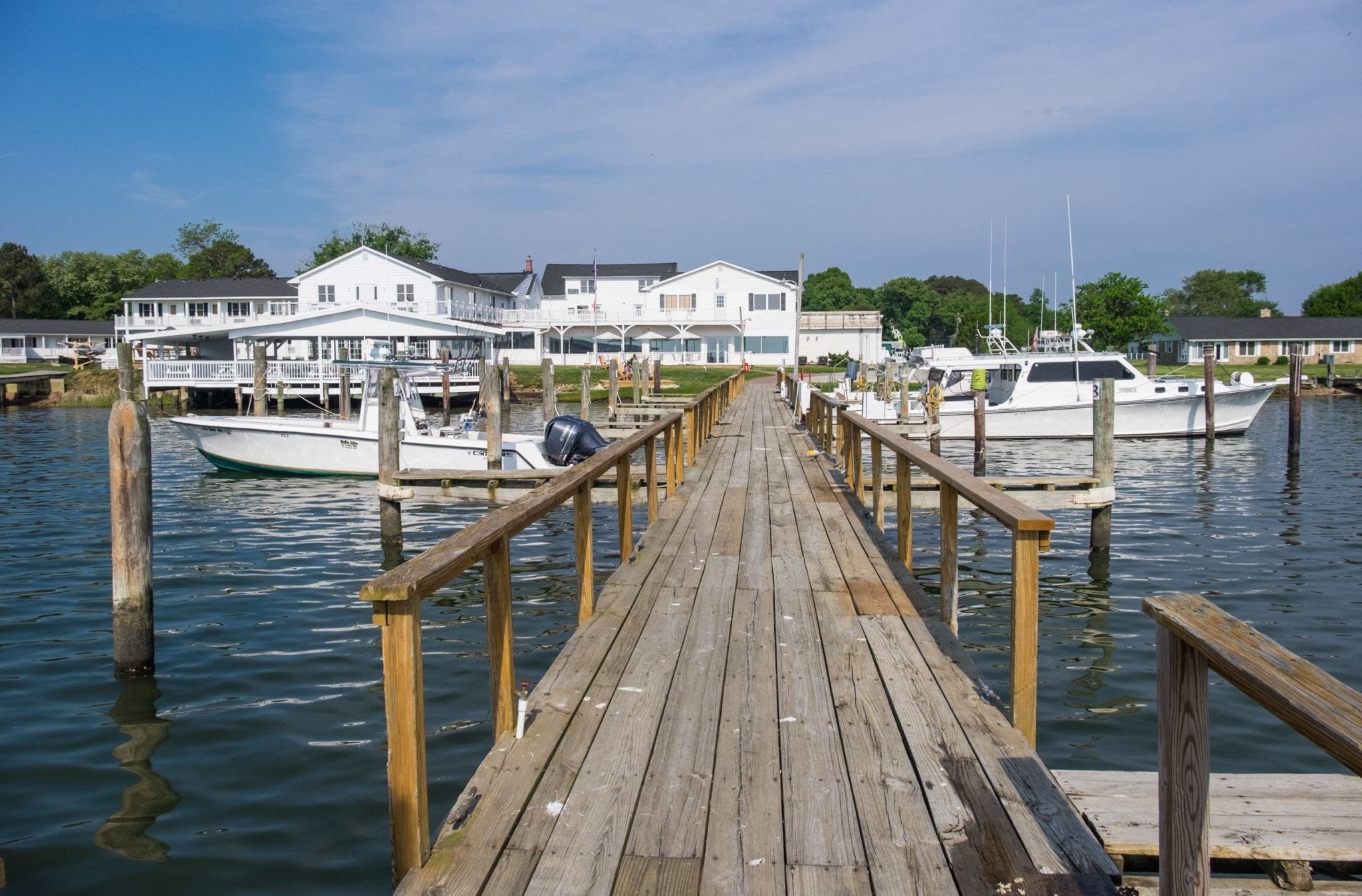 Maryland's Eastern Shore
This was a bit of an out-of-left-field trip this spring — an invite to visit the Wylder Hotel on Tilghman Island, a place I had never heard of before. I get a lot of those invites and turn almost all of them down — but this one made me think a little bit.
It turns out that the eastern side of Chesapeake Bay is very doable as a weekend trip from New York — it's about a four-hour drive. Tilghman Island is an extremely quiet place, but just down the road is St. Michaels, a picture-perfect town that actually has non-cheesy souvenirs for sale. I immediately relaxed more than I had in weeks.
I liked it here. Everything moved at a much slower pace, the accents had the slightest twang — it was ALMOST the South without quite being the South.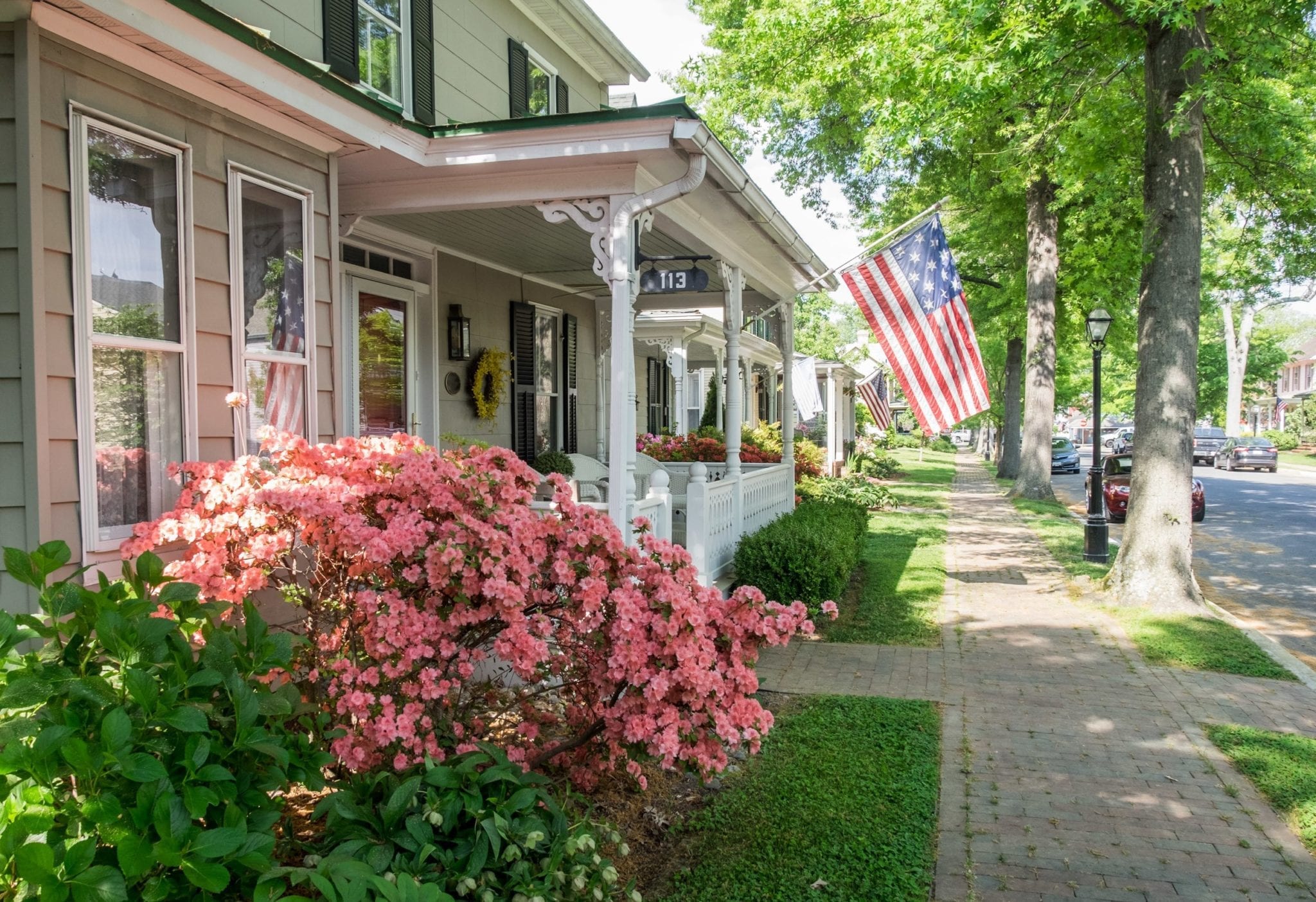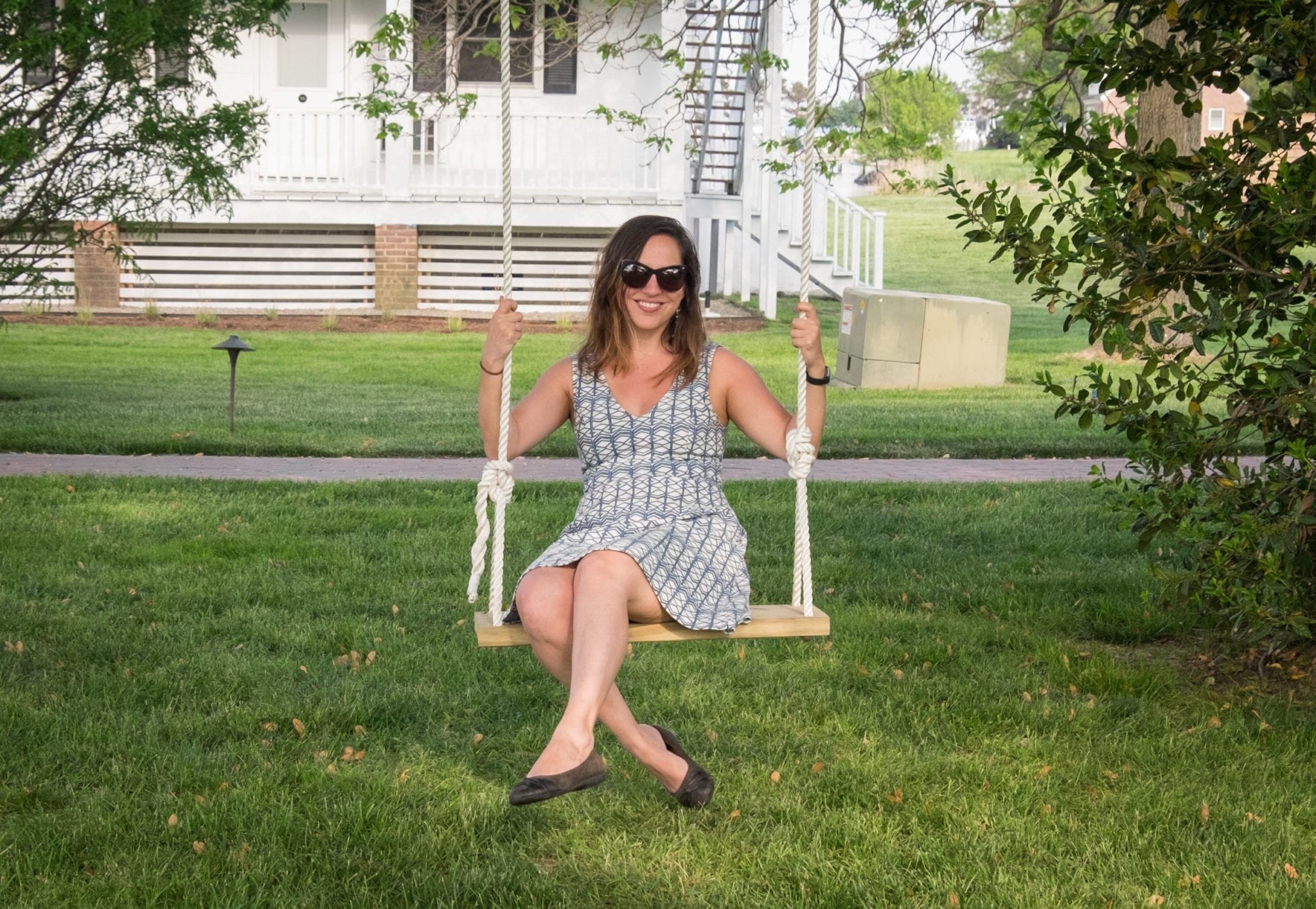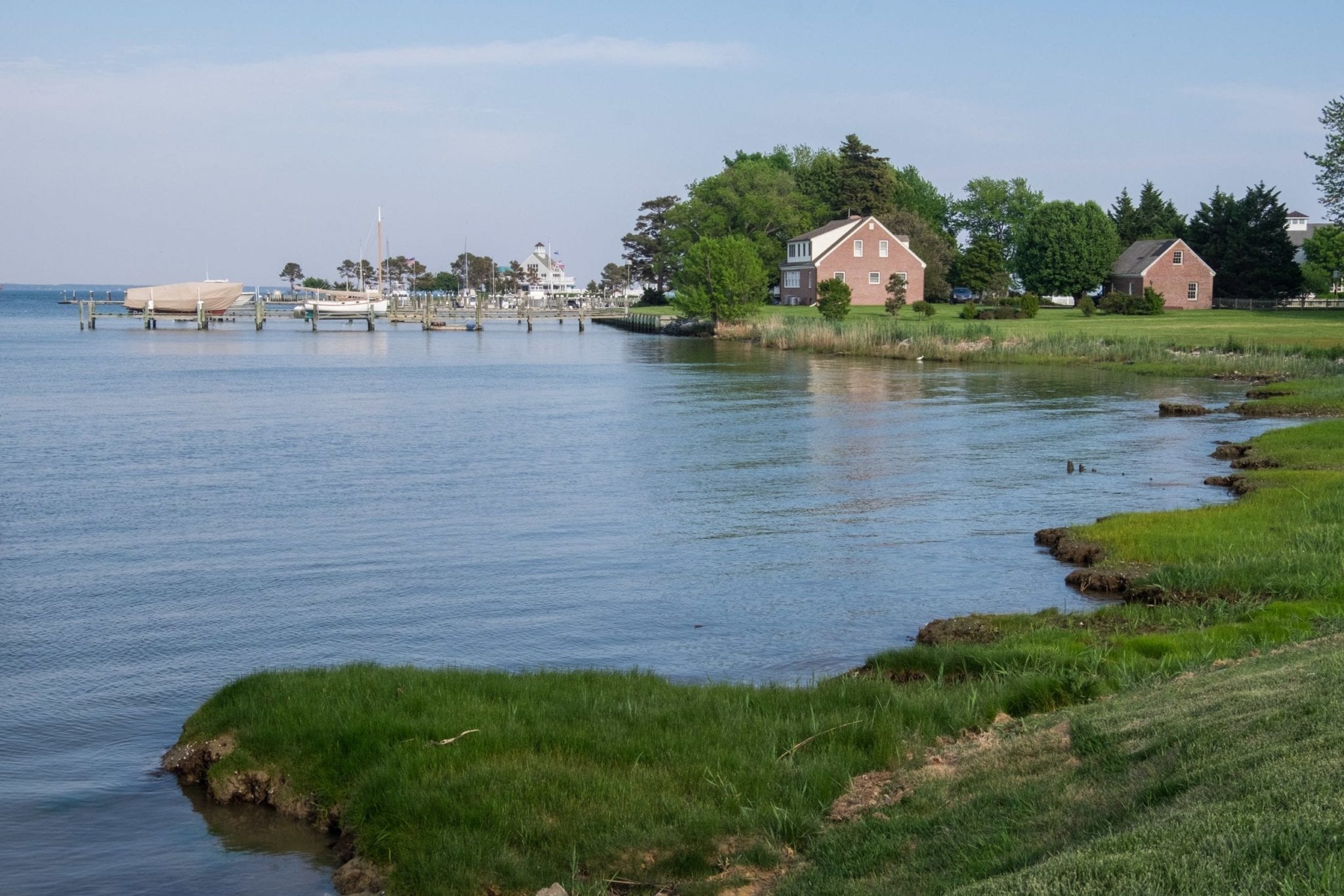 How to plan a trip to Eastern Maryland: If you're traveling here, you'll need to rent a car. If you're renting from New York, I recommend getting a cheaper rental somewhere in suburban New Jersey. I stayed at the Wylder Hotel on Tilghman Island, which was a great experience start to finish. St. Michaels was another cool town to visit.
---
---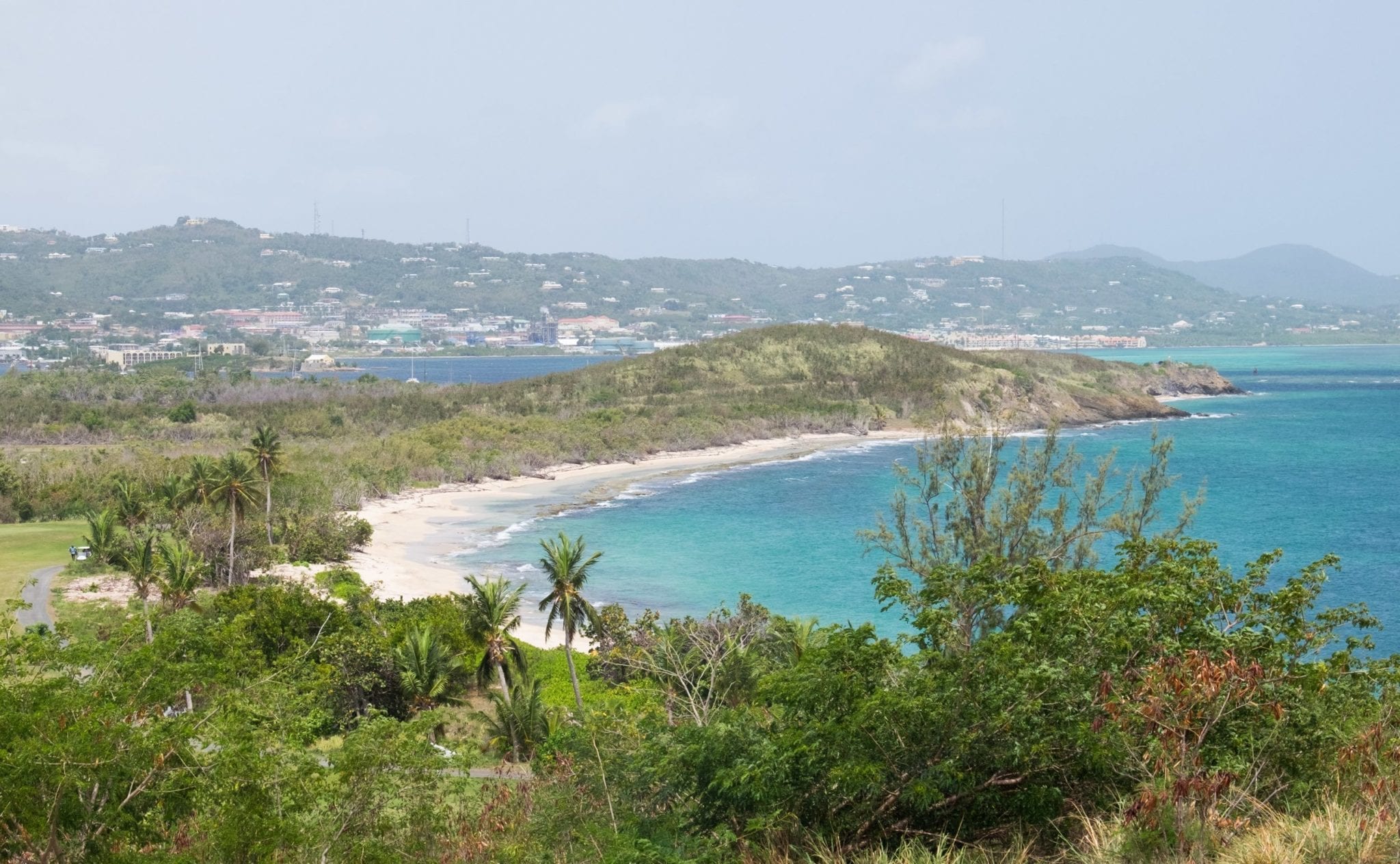 St. Croix
A surprise trip to the Virgin Islands? Why not? I had never considered visiting St. Croix before — an experience in college had bucketed it into "only super rich people go here" in my mind, which was completely inaccurate — but I ended up really enjoying this little island.
St. Croix is small, which keeps away the pressure of having to do everything — all you need are its lovely beaches, a rollicking town full of Island People to enjoy at night (that would be Christiansted) and some cool excursions, like Buck Island, with a unique snorkeling trail underwater.
If you're a Hamilton fan, this is the island where Alexander Hamilton grew up — the island where the locals took up a collection just to send him to the mainland! (He wasn't born here, though — that was Nevis.)
But my impression of St. Croix was that it was just SO NICE. And I had no idea.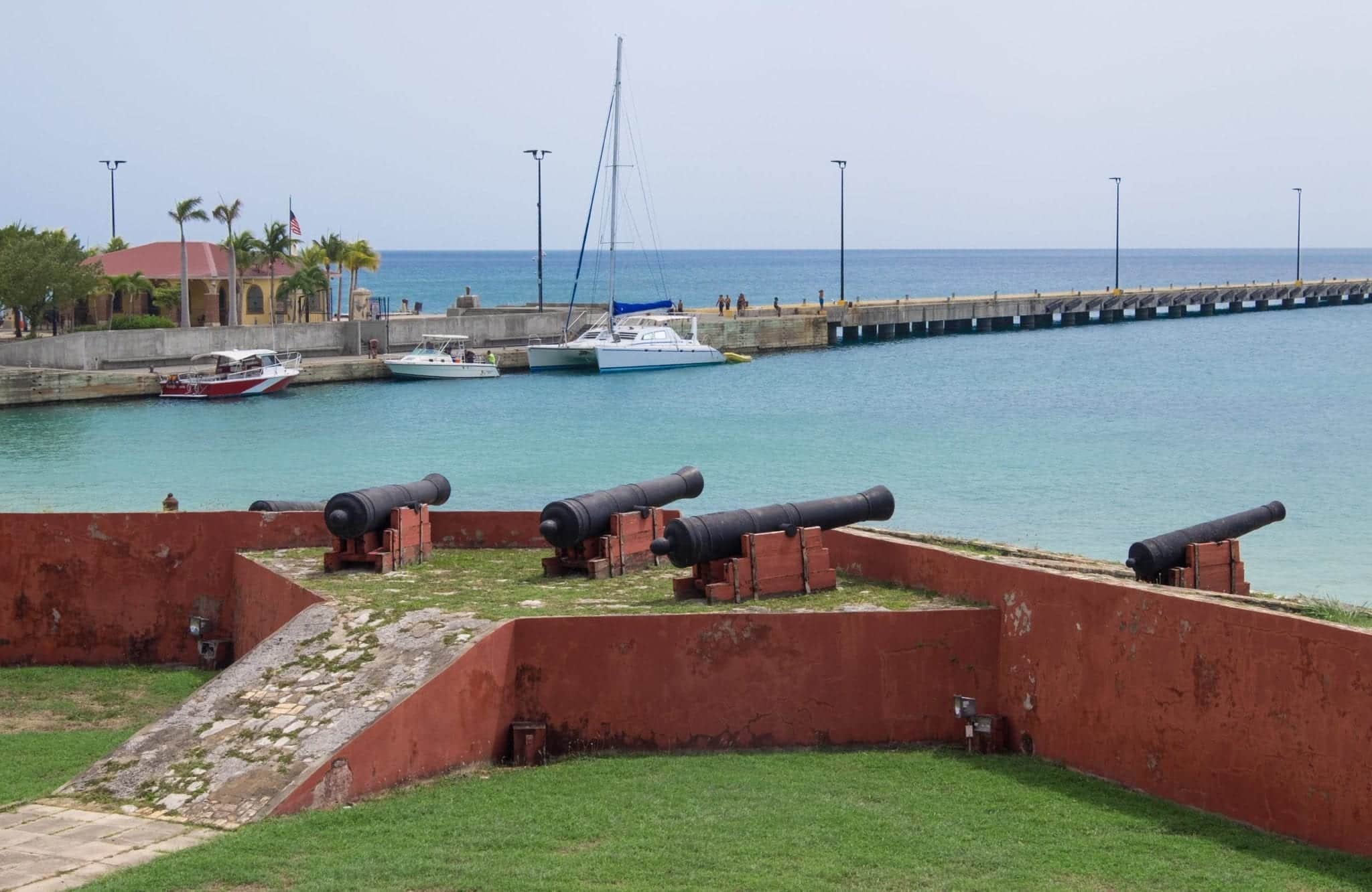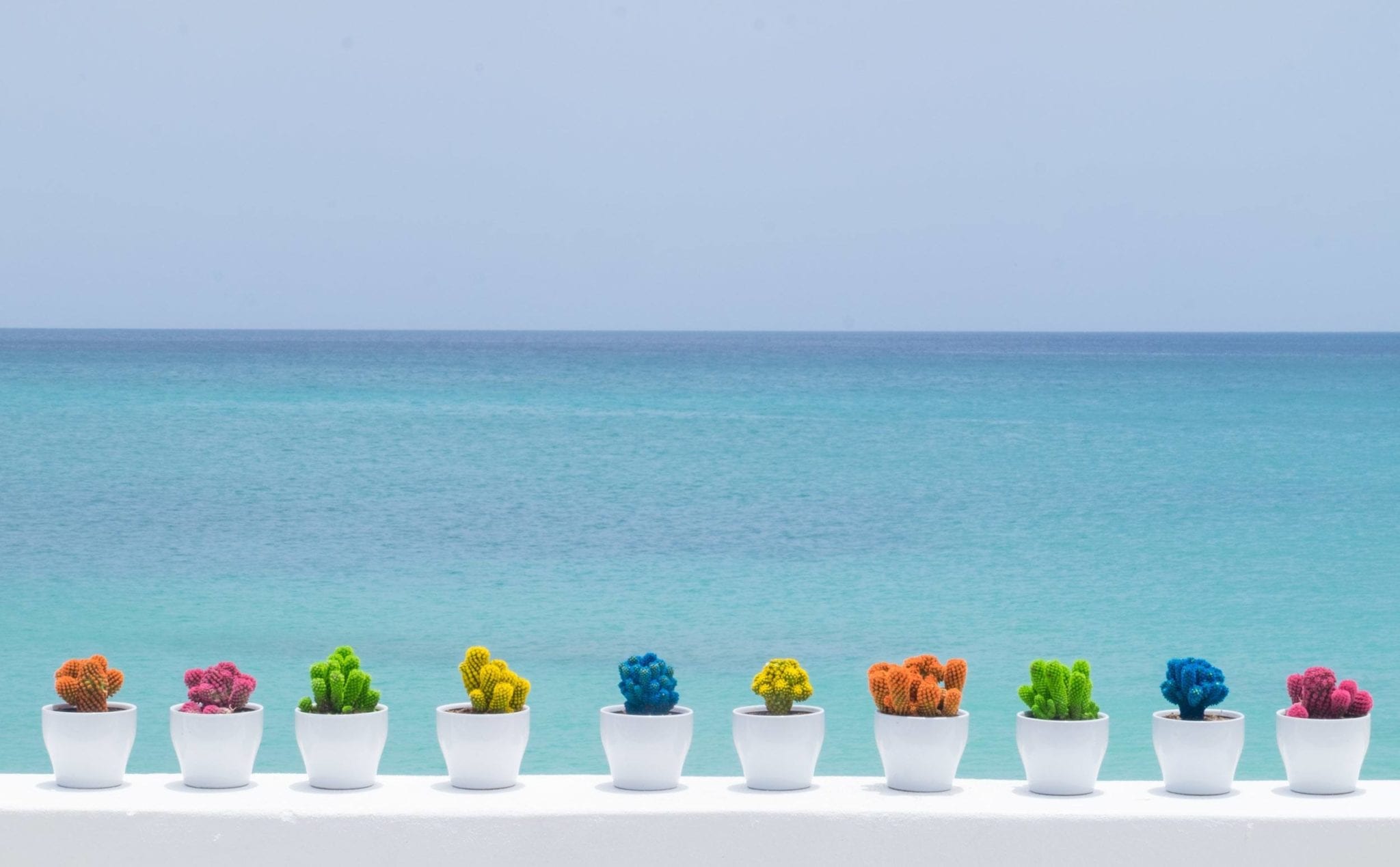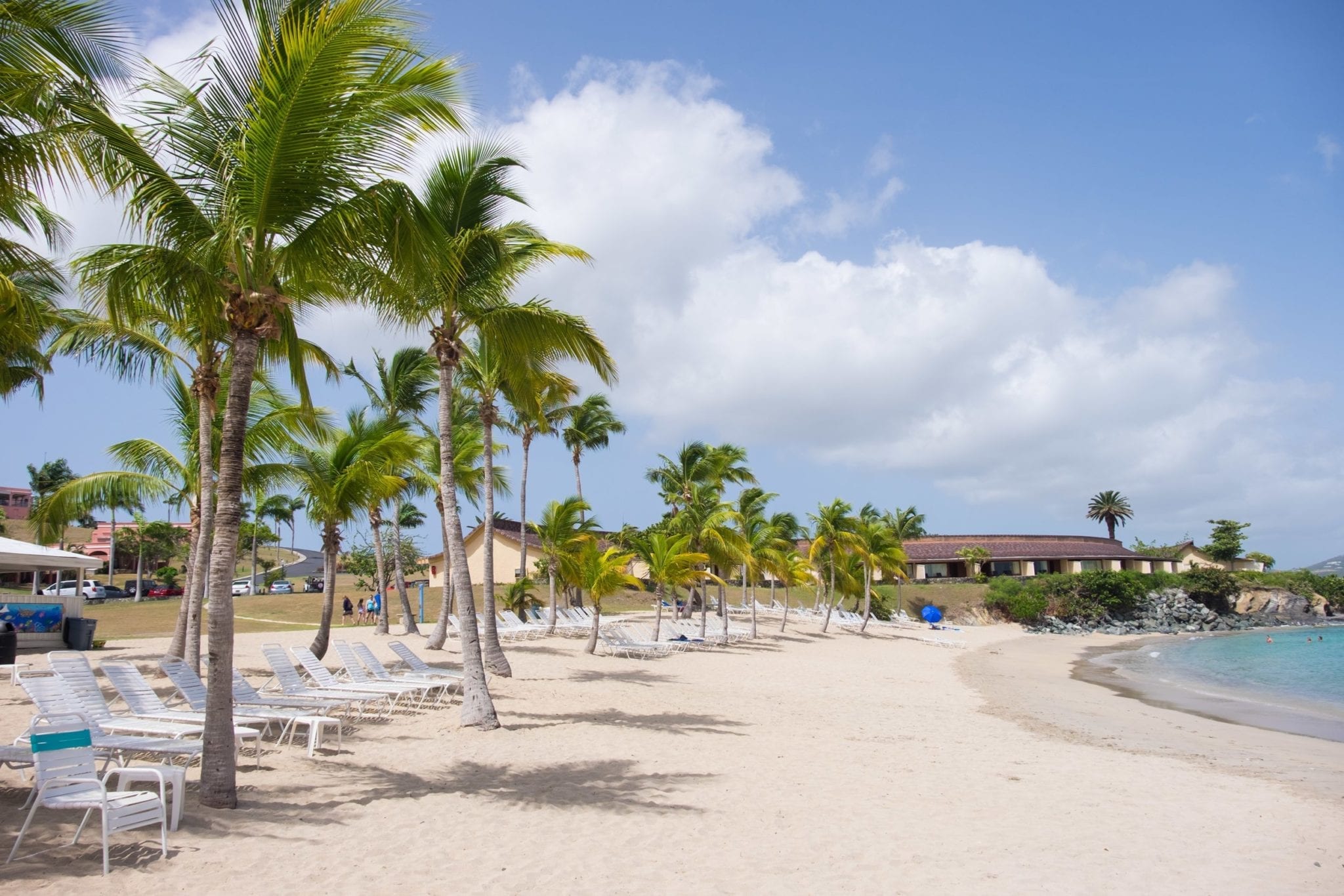 How to plan a trip to St. Croix: I flew to St. Croix on Spirit Airlines. If you want to experience some island nightlife, I highly recommend staying at a resort close enough to Christiansted to get a cab there and back. We stayed at the Buccaneer Resort, which fit the bill and had three different beaches from which to choose. If you're into Hamilton, there are some Hamilton tours on the island, and I recommend snorkeling at Buck Island as well.
---
READ MORE:
---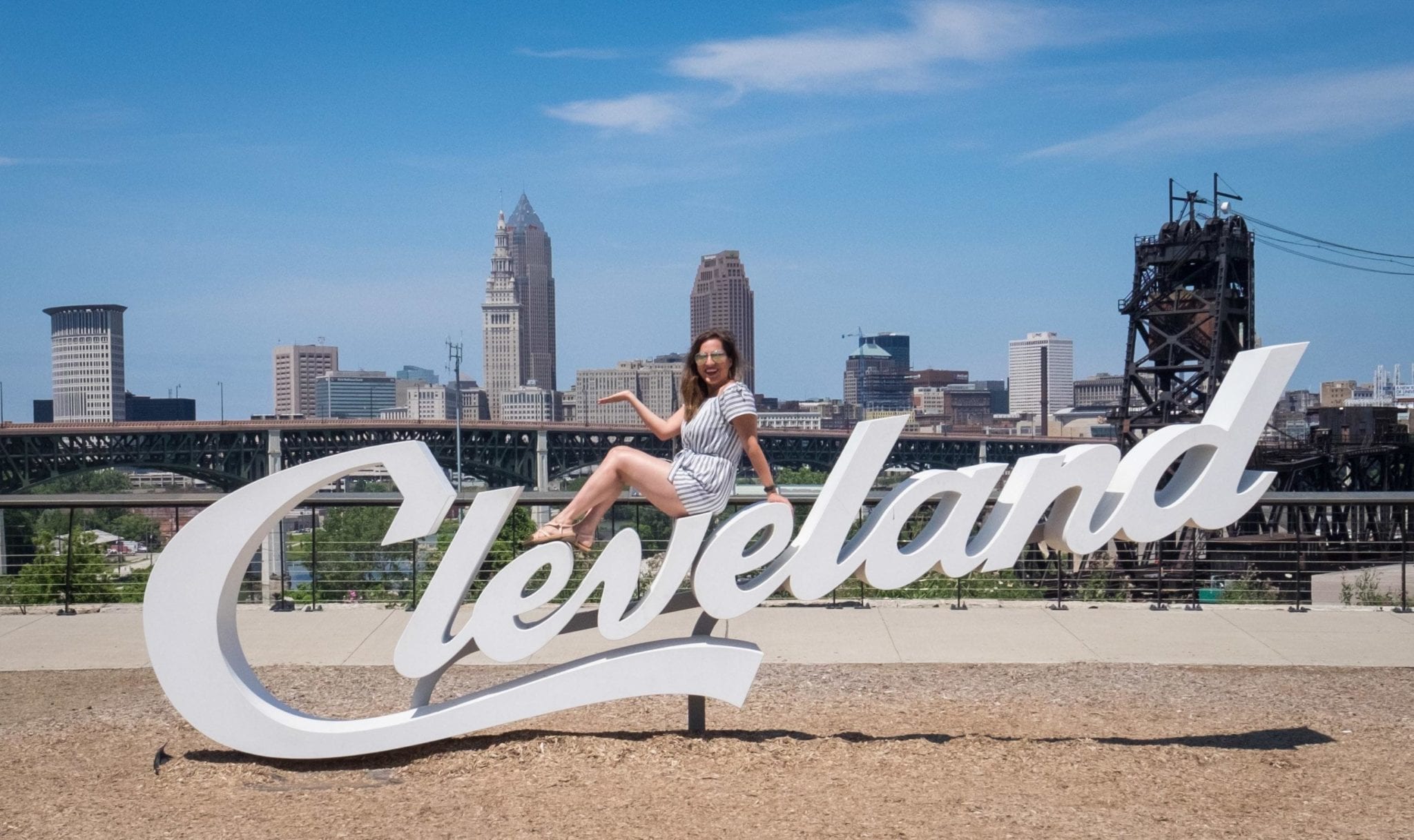 Cleveland
"For God's sakes, Lemon. We'd all like to flee to the Cleve and club-hop down at the Flats and have lunch with Little Richard, but we fight those urges because we have responsibilities." Honestly, it was 30 Rock that sparked my interest in going to Cleveland. That and the fact that I've never had a reason to visit, ever. I don't have any family in Ohio — or anywhere in the Midwest, come to think of it.
It turns out that Cleveland has a lot to offer — more than I expected. The Rock and Roll Hall of Fame is excellent — a fun place to spend a morning. The Cleveland Museum of Art had some excellent works and was across the street from a botanical garden with a re-creation of the spiny forest of Madagascar. I had some outstandingly good food there, from juneberry borscht sourced from nearby Cuyahoga National Park to better pierogis than I even had in Poland (shhh!).
Cleveland may too often be a punch line meaning "Middle America" — but this city makes a really fun weekend getaway.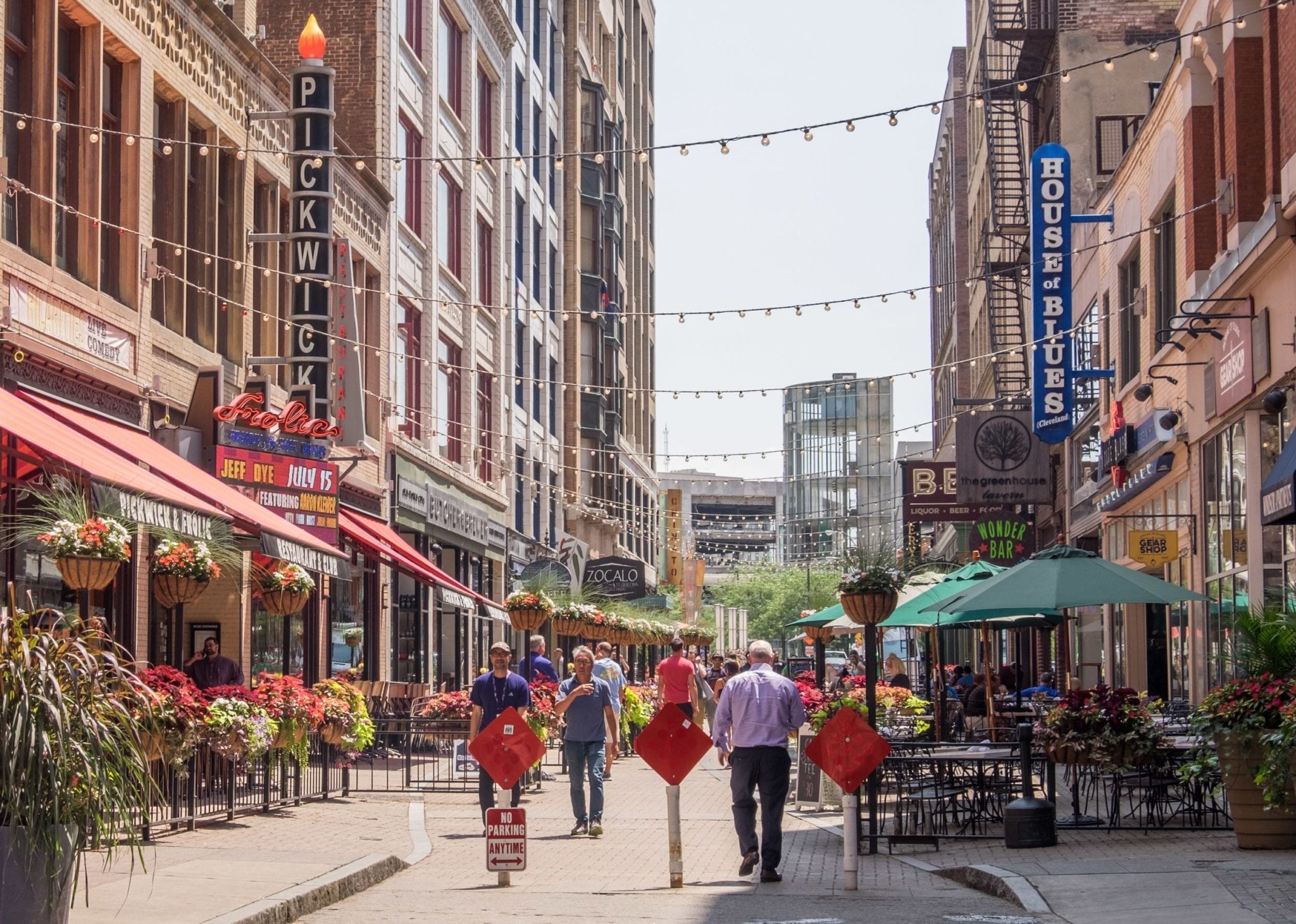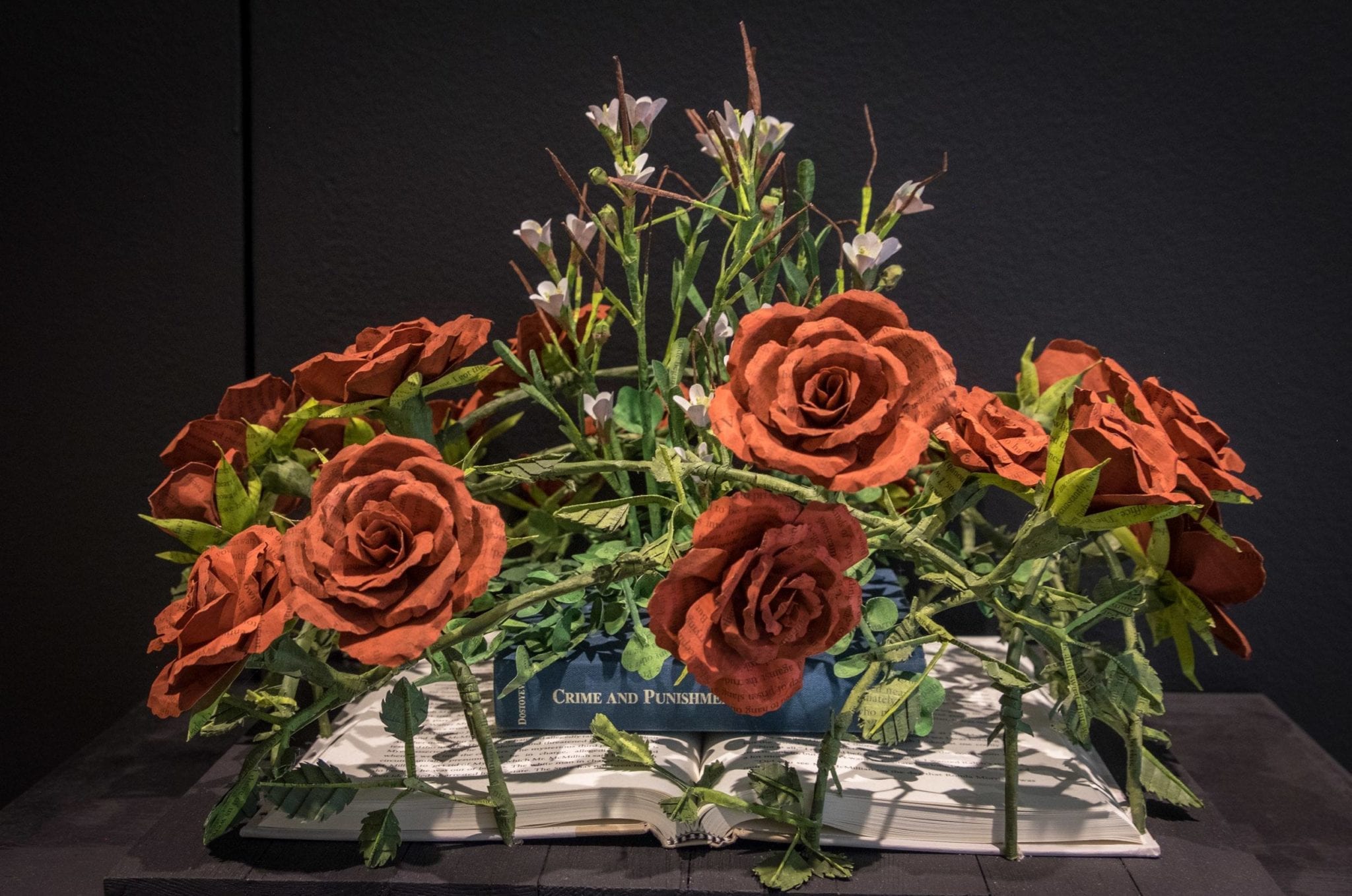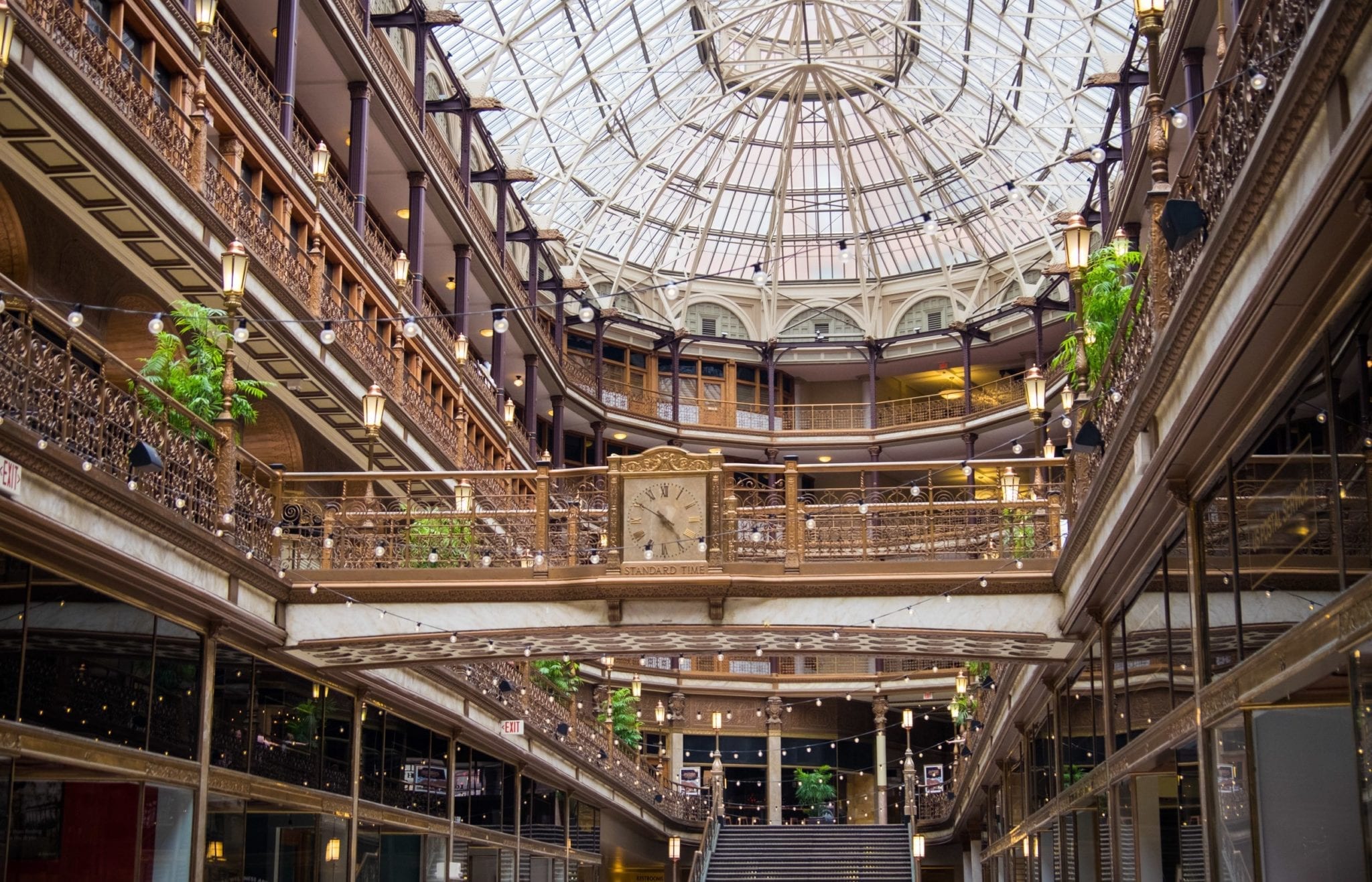 How to plan a trip to Cleveland: I think Cleveland is the perfect size for a weekend trip — and it will cost you a lot less than a weekend in San Francisco or New York. I stayed at the Kimpton Schofield Hotel, which I enjoyed and recommend. You can find lots more extensive information in my weekend guide post below.
---
READ MORE:
---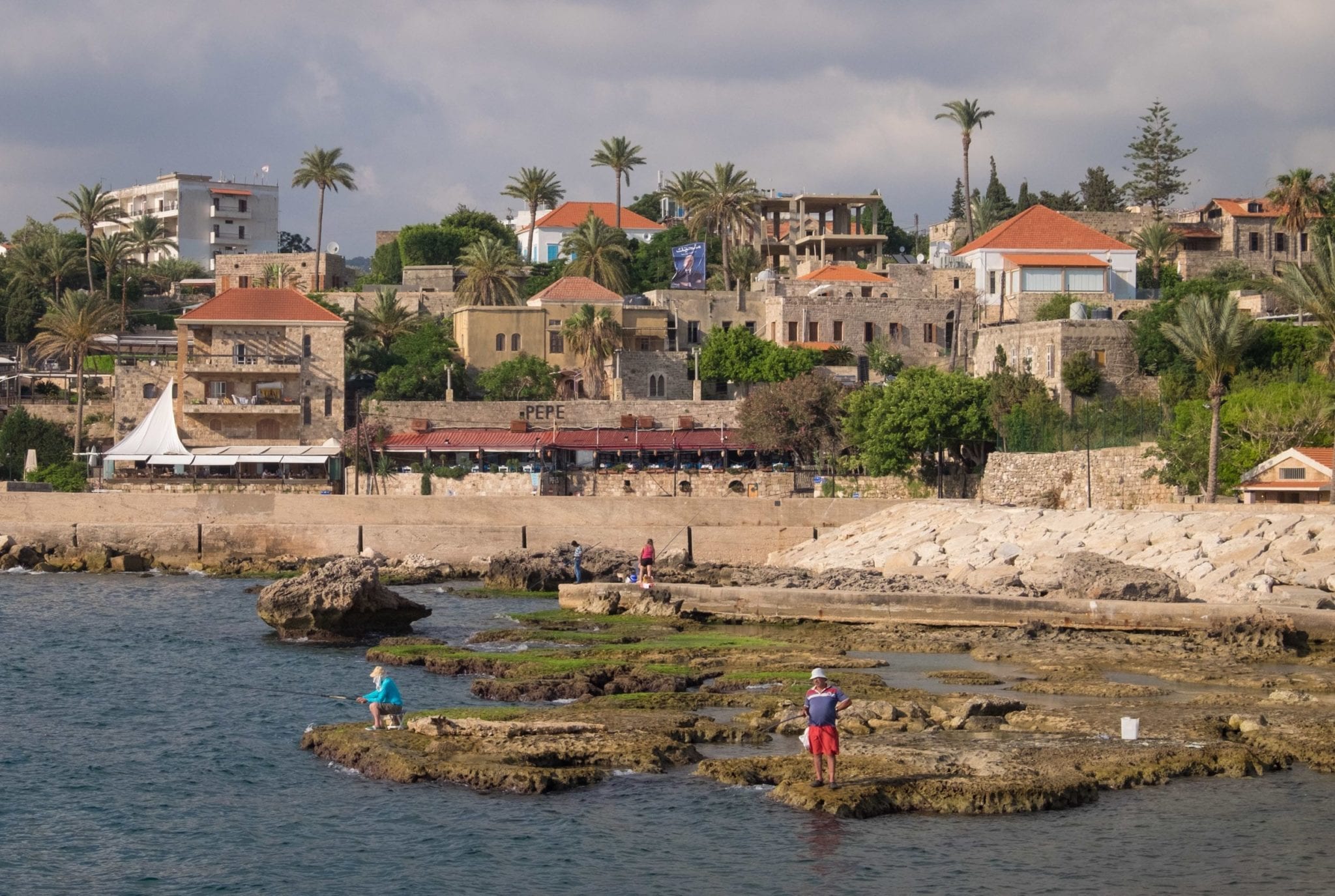 Lebanon
Lebanon was a wild card. I had been wanting to go for ages, but I didn't know what to expect — in part because it's been covered by so few travel bloggers. (That will likely change soon. It seemed like a slew of bloggers went after me this spring!)
It turns out Lebanon is an intriguing mix of Europe and the Middle East. Sure, there are cities where women cover head to toe and speak only Arabic, but there are also posh wineries. There are some of the largest Roman temples in the world, but there are also monasteries carved into the side of mountains and mosques that light up in orange and blue.
It's not an easy destination — there is hardly any tourism infrastructure. But don't believe the hype — Lebanon is much safer than most people think, and I would absolutely recommend it to experienced solo female travelers.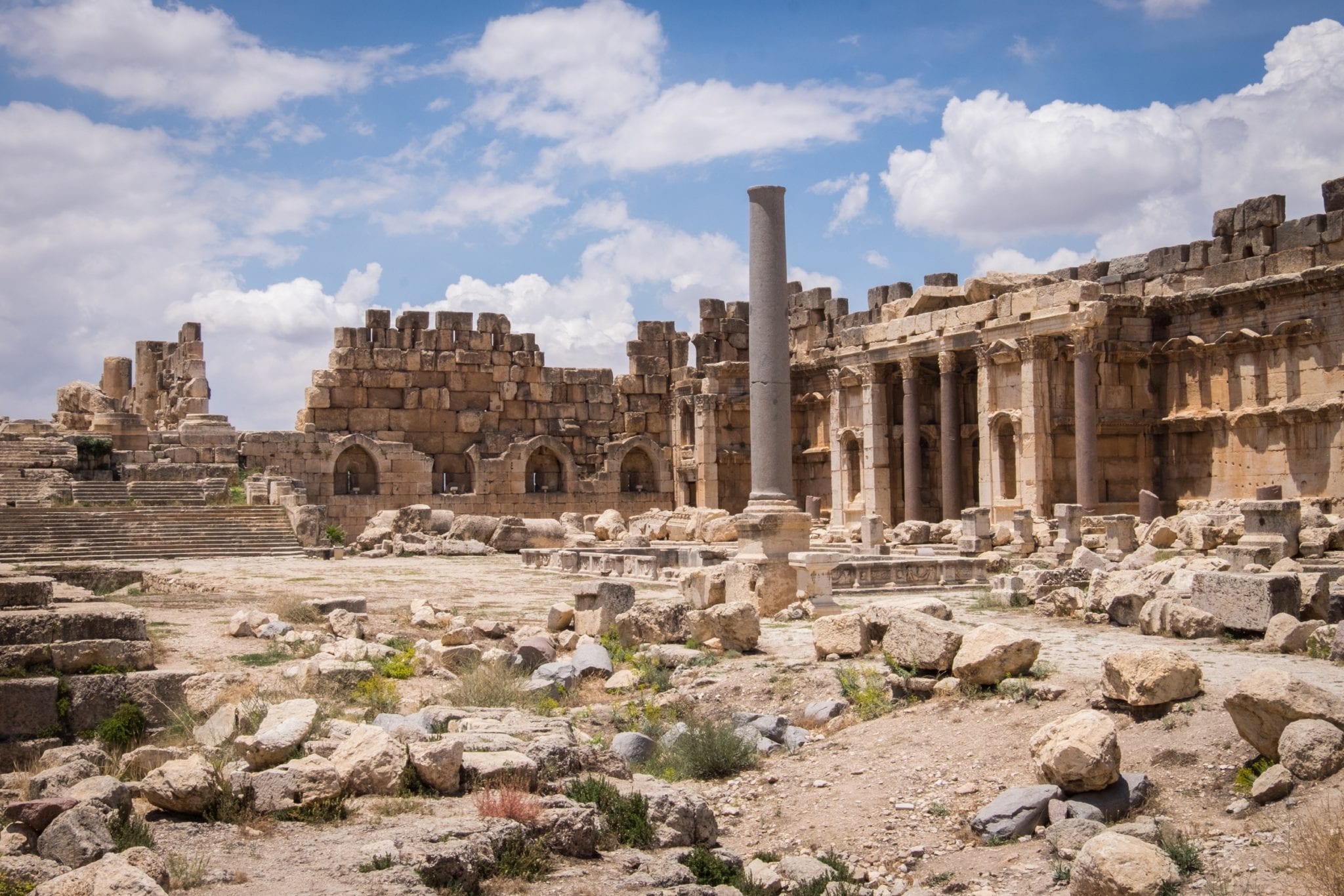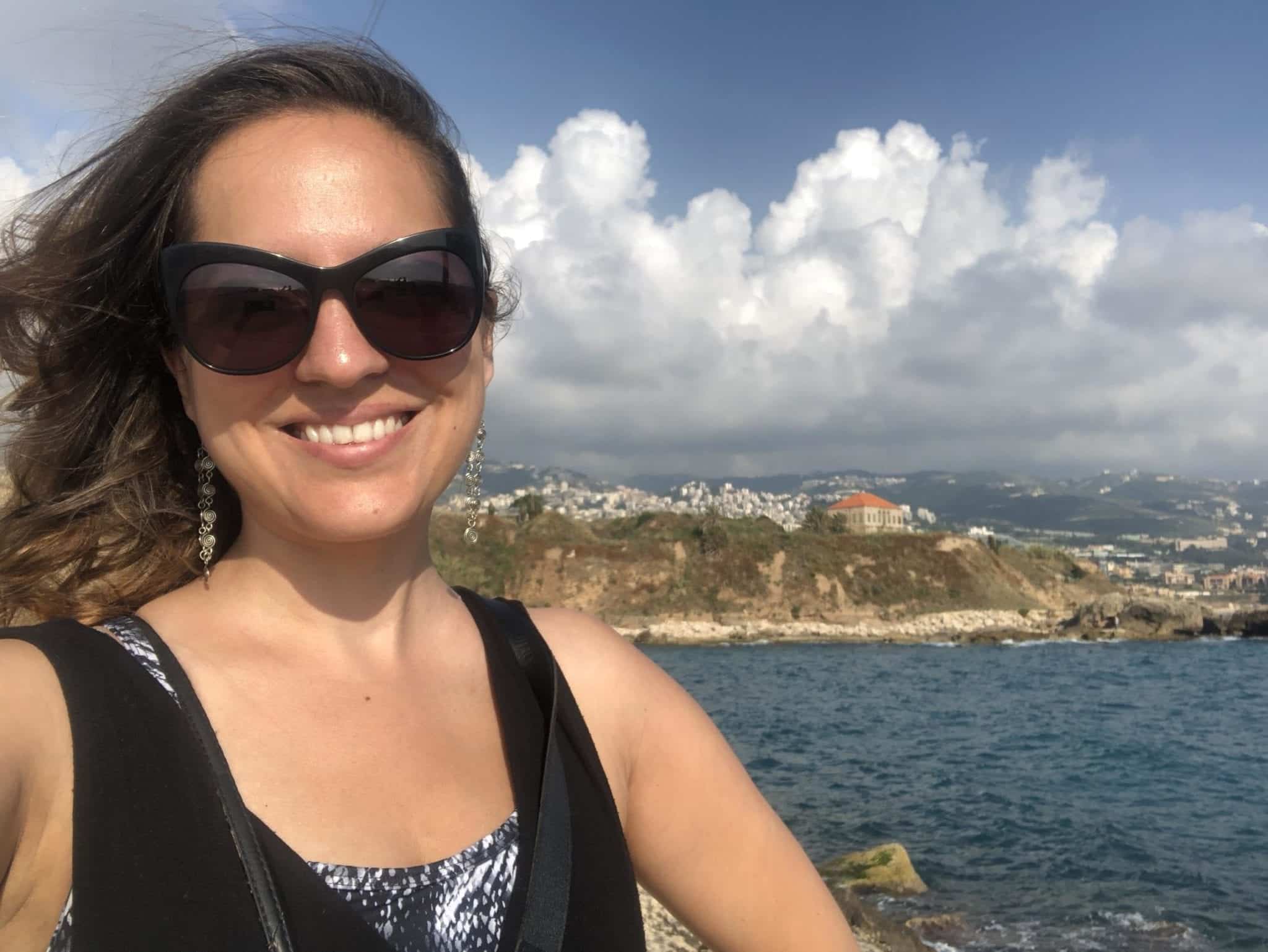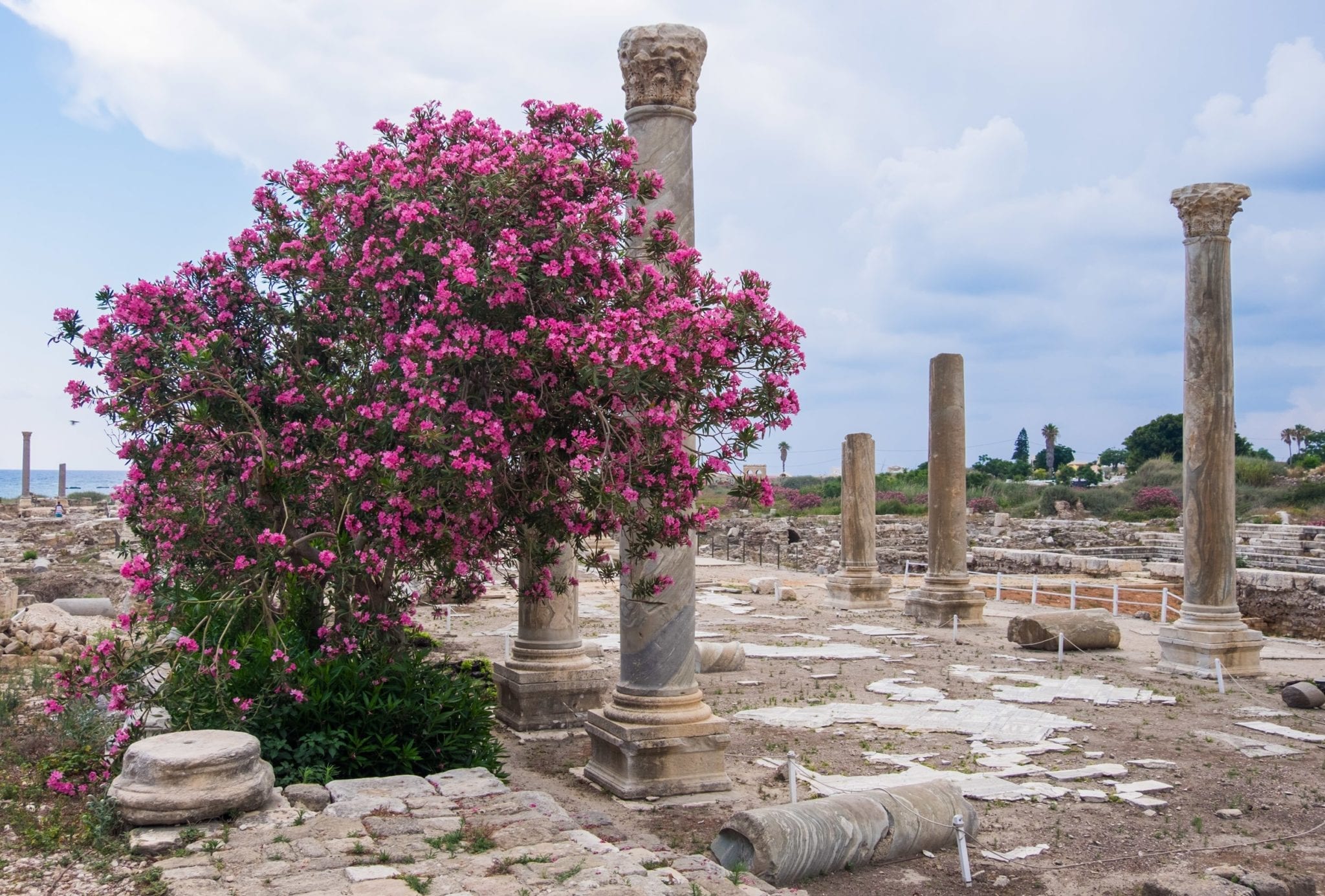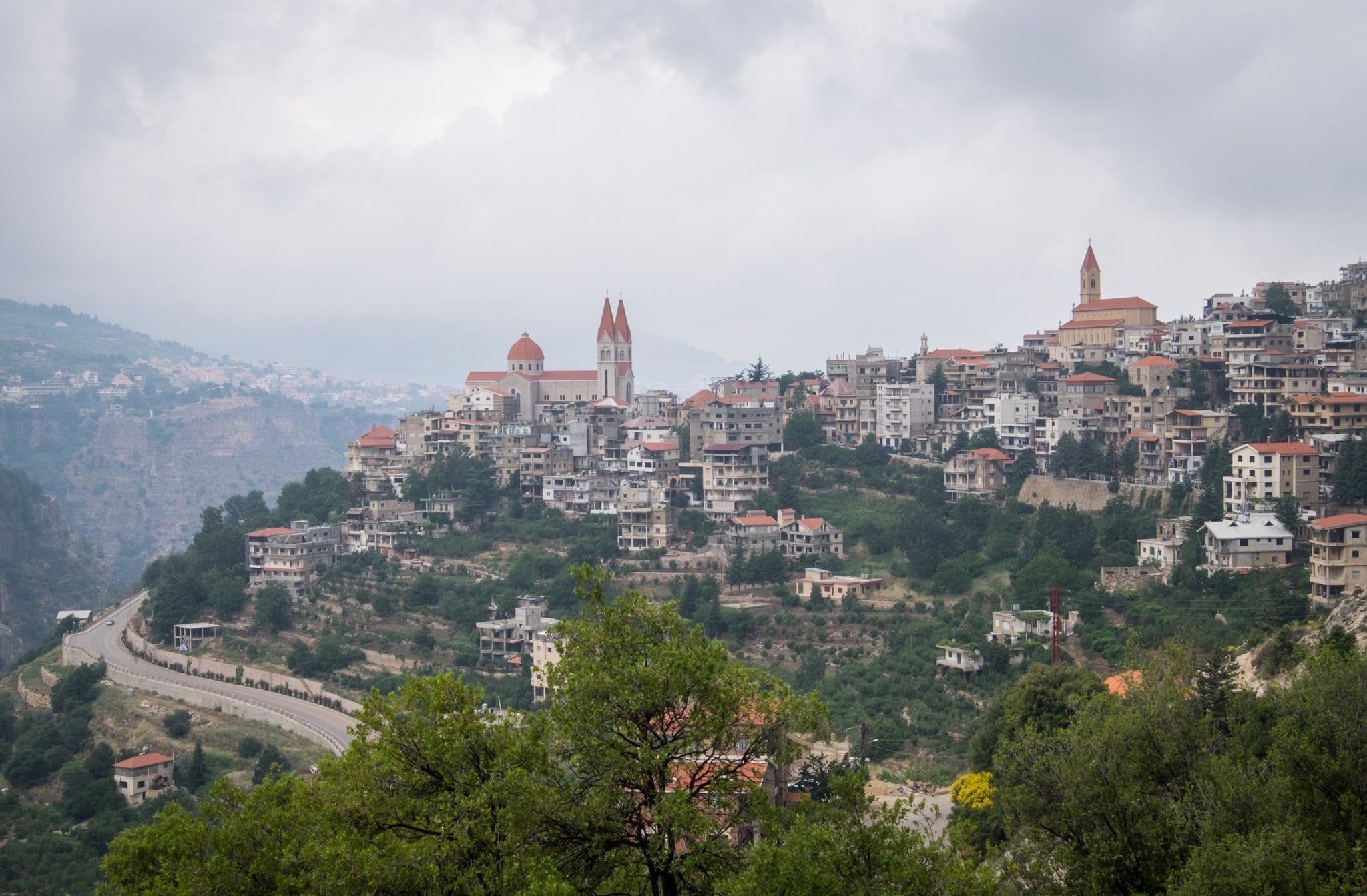 How to plan a trip to Lebanon: The great thing about Lebanon is that it packs a ton of diversity into a relatively small country. You can get to most places within around 2.5 hours from Beirut, so it makes sense to base there and do day trips. I stayed at the Radisson Blu Martinez, which I recommend.
Both of the links below will give you tons of tips for planning your trip to Lebanon.
---
READ MORE: 
---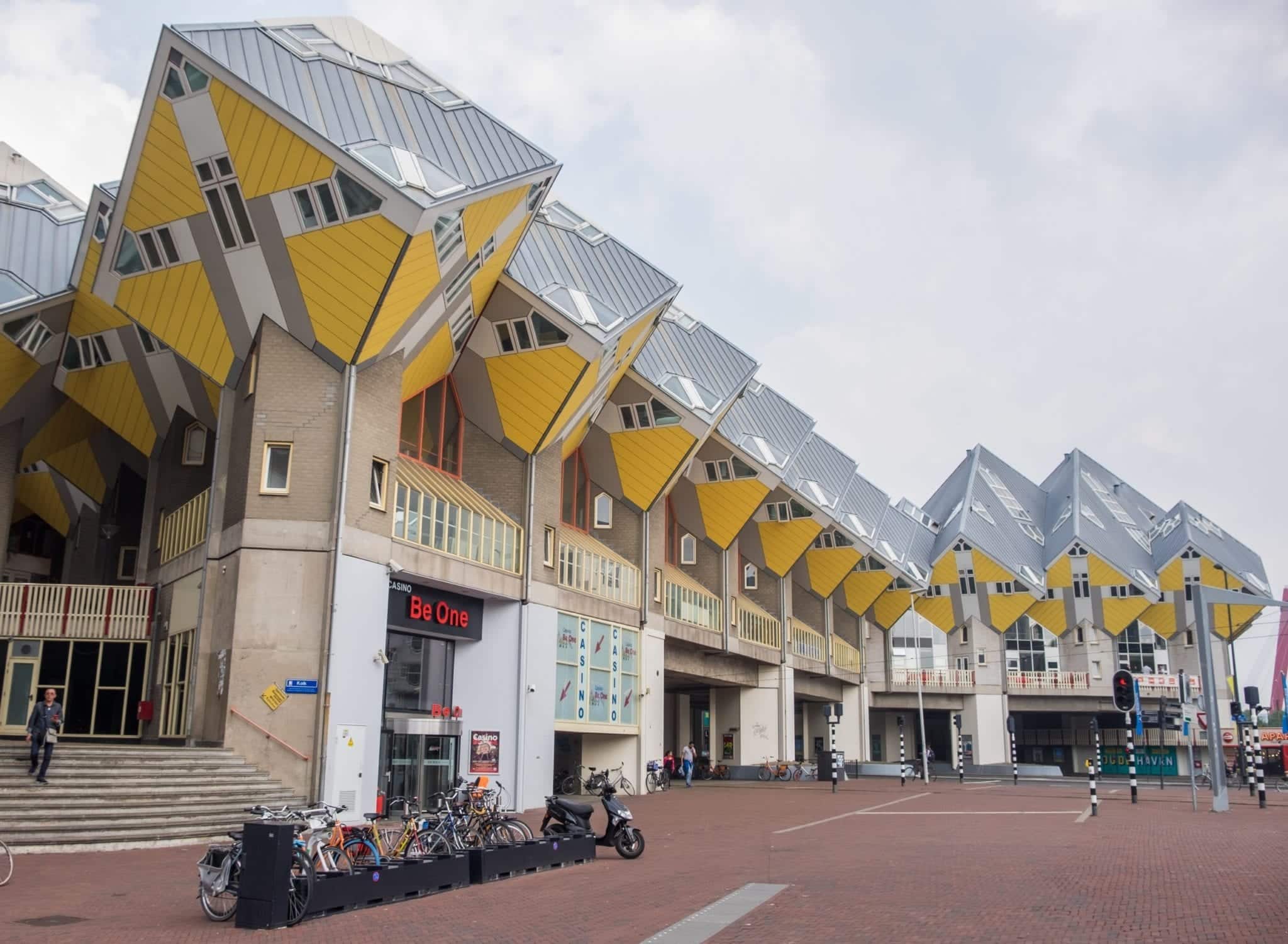 The Second Time Around Award — Rotterdam, Netherlands
For the record, I have never acknowledged a previously visited destination on this list before. But Rotterdam was exceptional, and that's why it deserves to be here.
I first visited Rotterdam for a conference in 2013. And while I enjoyed what I saw of the city, I had a busy schedule and it poured the entire time. Not exactly the best first impression.
This time, I had another conference, Traverse — but there was plenty of time to explore and enjoy Rotterdam. And the May weather was absolutely stupendous. I discovered a city that was far more like Berlin than Amsterdam: alternative, a bit gritty, and very easy on the wallet by Western Europe standards. Thanks to being bombed to oblivion in World War II, it's filled with a collection of strange and often absurd modern architecture.
But what I love about Rotterdam is how different it is to Amsterdam. Far less touristy, far less pretty, but filled with so much character. I have the feeling Rotterdam will be much more popular a few years from now.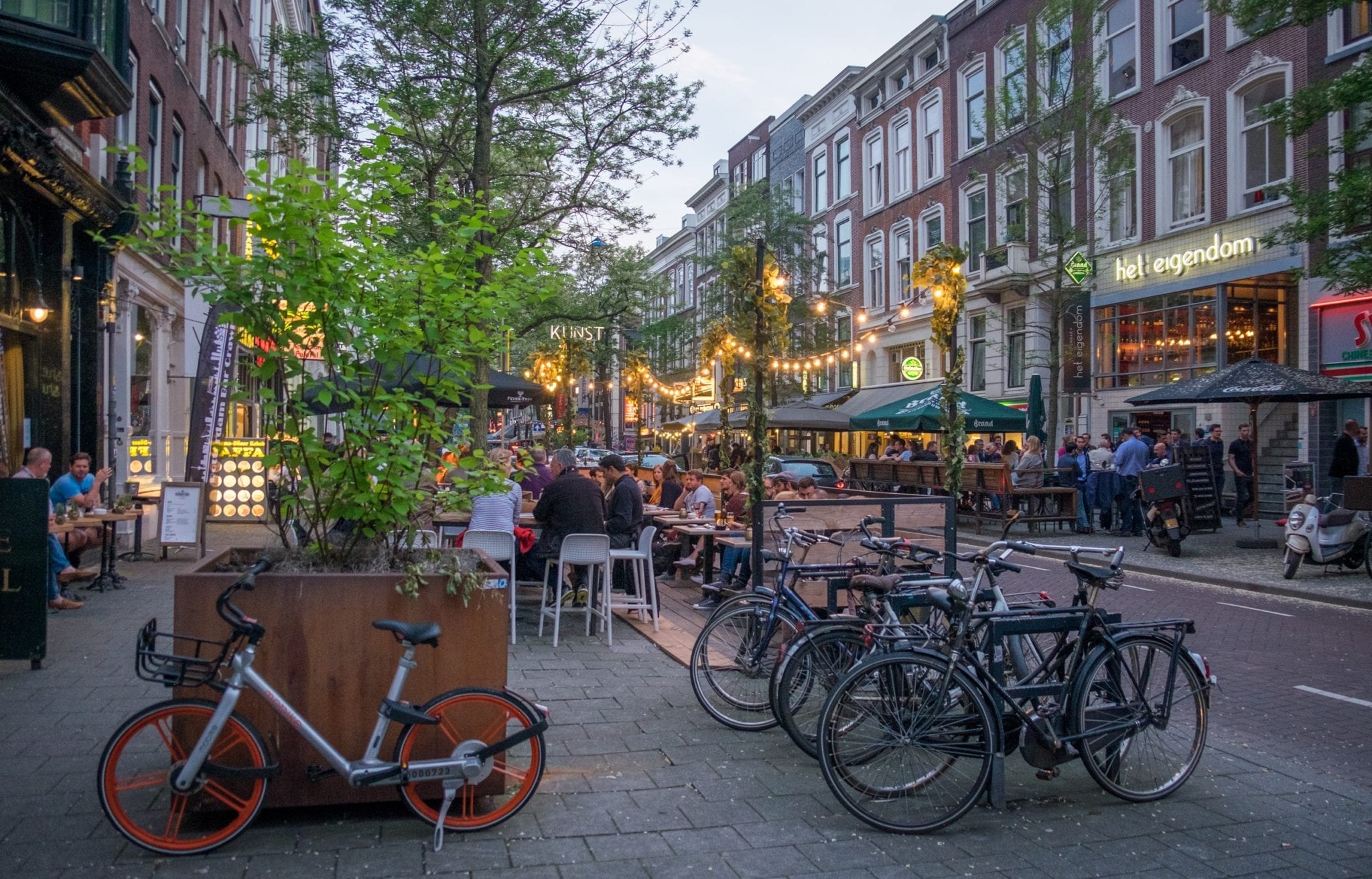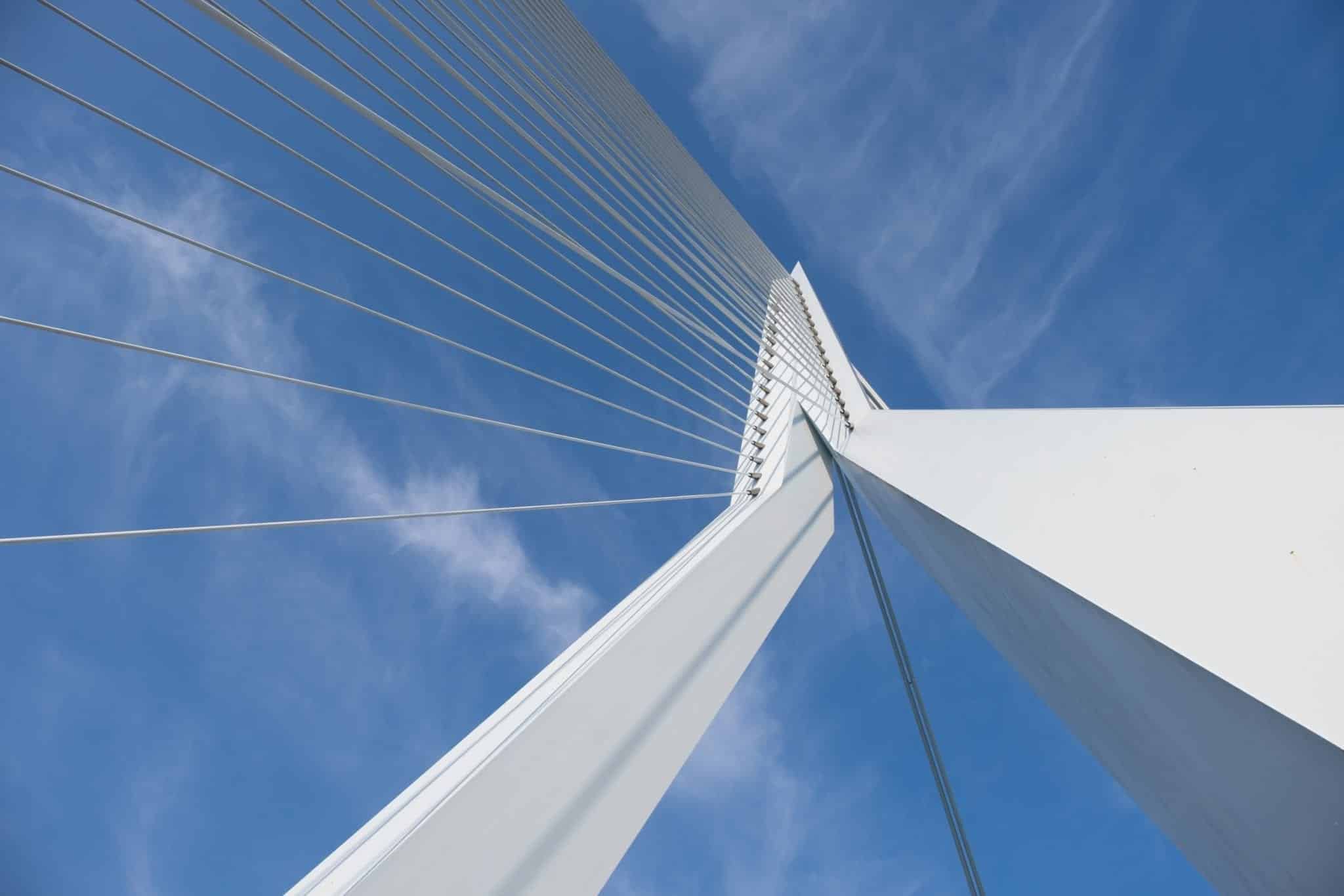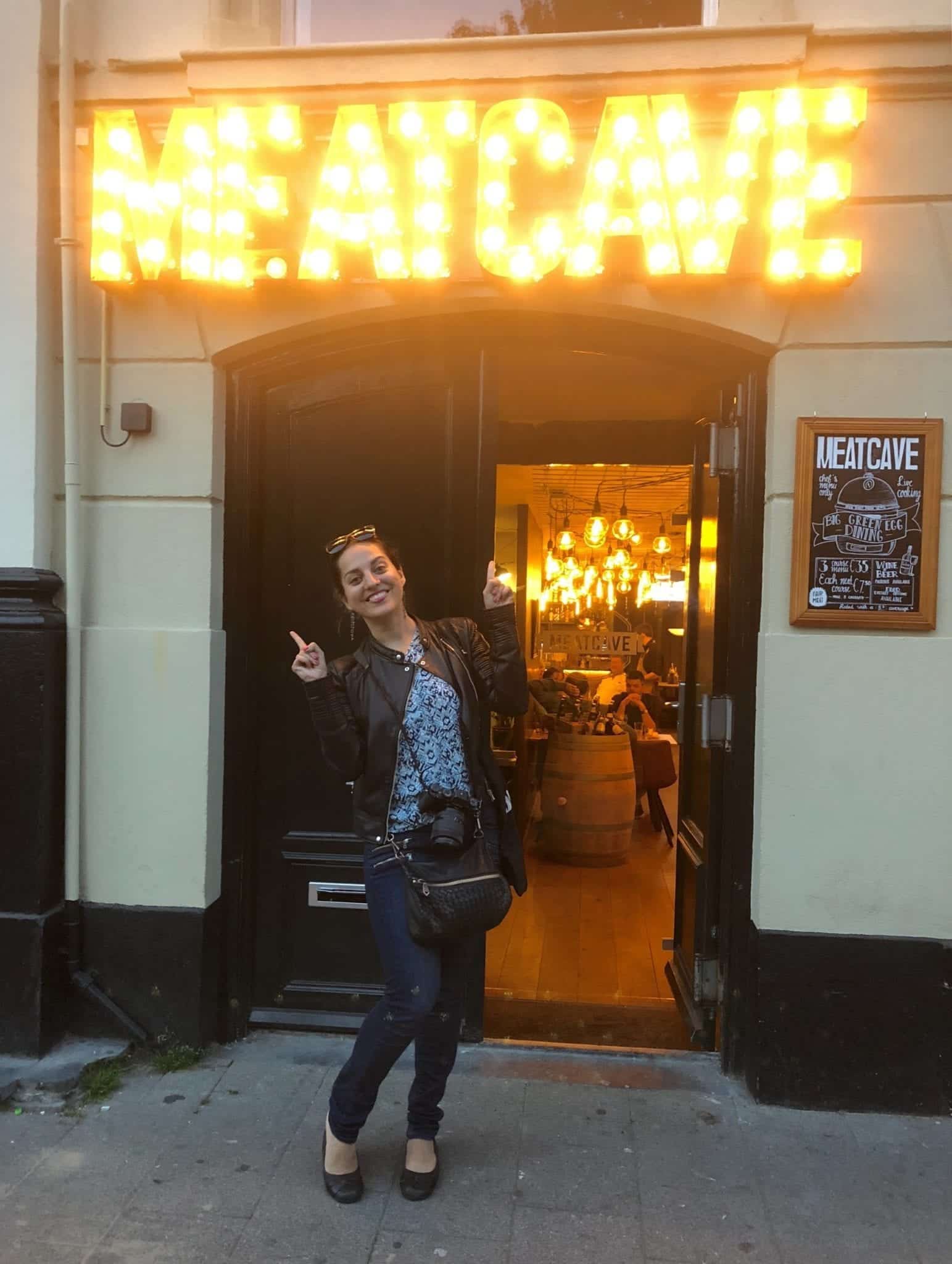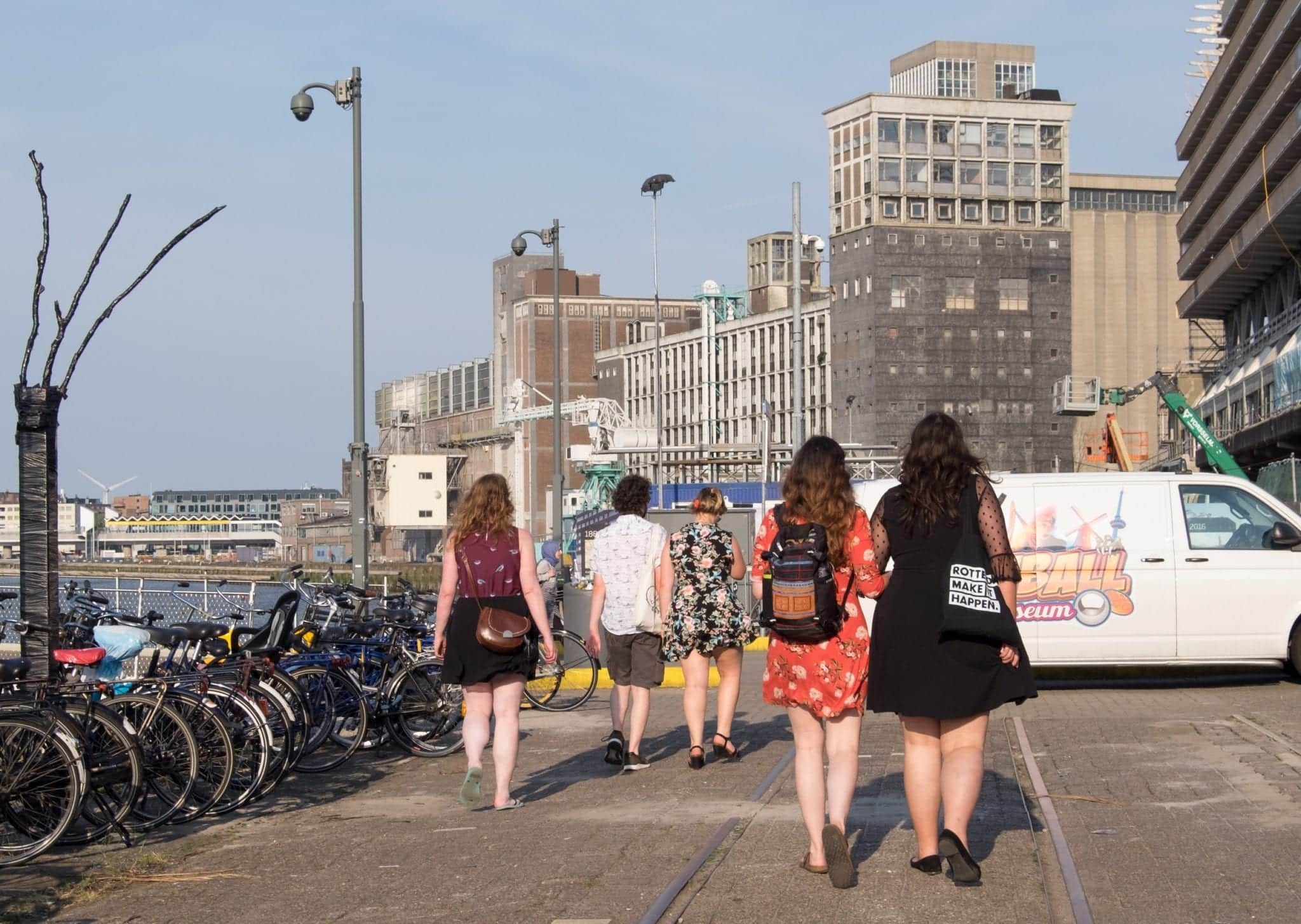 How to Plan a Trip to Rotterdam: My favorite thing about the Netherlands is how good public transportation is. You can take a train direct Rotterdam from Schiphol Airport!
Rotterdam can be done as a day trip from Amsterdam, but it makes a great destination of its own for a few days! I stayed at the Rotterdam Marriott, which was excellent and right across from the train station. Don't miss Markthal, the central food hall right by the Cube Houses. I've eaten at a Turkish restaurant called Bazar three times in Rotterdam and it's always been great.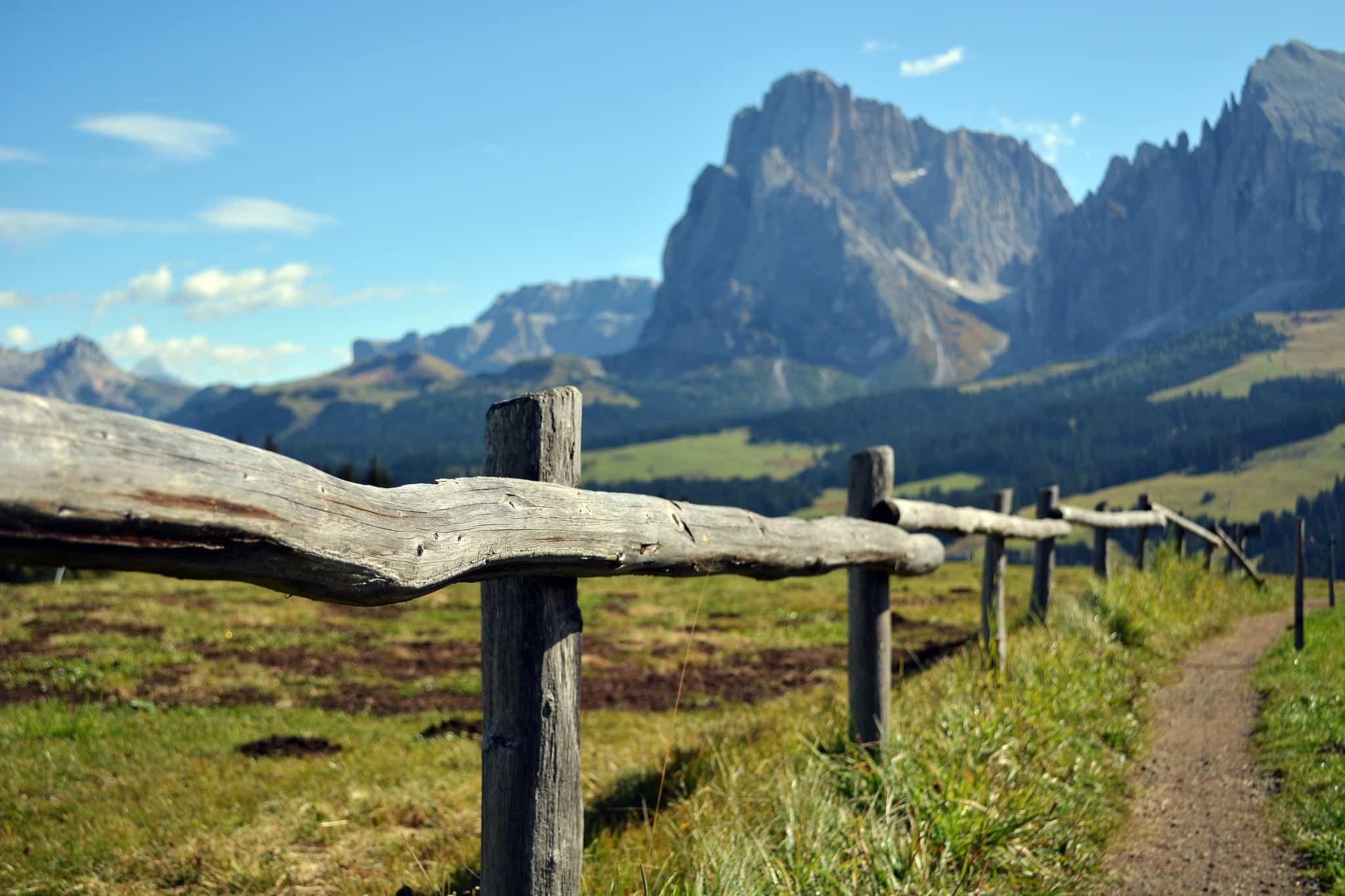 What's coming up in 2019?
I've been telling my friends that I want 2019 to be the year of weird destinations. By that, though, I primarily mean destinations that don't often get covered by travel blogs.
A lot of what I'm planning is under wraps for the time being. There will be some Mexico. There will be some Caribbean — hopefully a few different islands. There will be some returns to beloved US destinations. And after last year's chilly winter travels, I'm planning on heat and sunshine in early 2019.
One big trip is already scheduled — Italy in June! I'll be speaking at the Traverse conference in the region of Trentino, between Lake Garda and the Dolomites. I've been wanting to go to the Dolomites forever, so this seems like the perfect opportunity to plan a big northern Italy trip.
After the conference, I'm definitely heading up to the Dolomites for some summer hiking. Being so close to Bologna, I need to drop in on my friends there, and it would be nice to check out the new-to-me cities of Verona, Bolzano, and maybe even Torino or Trieste if I have time. And then there's Lake Como and Lake Maggiore, or maybe even the Liguria coast, Genoa and Cinque Terre…
Since completing my goals of visiting every continent in the world and every country in Europe in 2018, I've been wondering if I should try a new goal (besides getting to 100 countries — that will take awhile though, as I'm at 77 and don't intend to go on a mad dash anytime soon). I'm thinking I might try to visit every region in Italy. There are 20 regions and I've been to 10, and obviously I adore Italy, so this might be a fun goal to fulfill next!
Beyond that? We'll see. Maybe I'll finally do my long-awaited Caucasus trip, something I've been dreaming about for years and years. Maybe I'll hit up Honduras and Panama and complete my Central American countries. There's a conference I've been eyeing in Sweden. Maybe I'll go somewhere completely unanticipated — and that would be awesome.
What was your favorite new travel destination of 2018? Share away!
Get email updates from Kate
Never miss a post. Unsubscribe anytime!