Adventurous Kate contains affiliate links. If you make a purchase through these links, I will earn a commission at no extra cost to you. Thanks!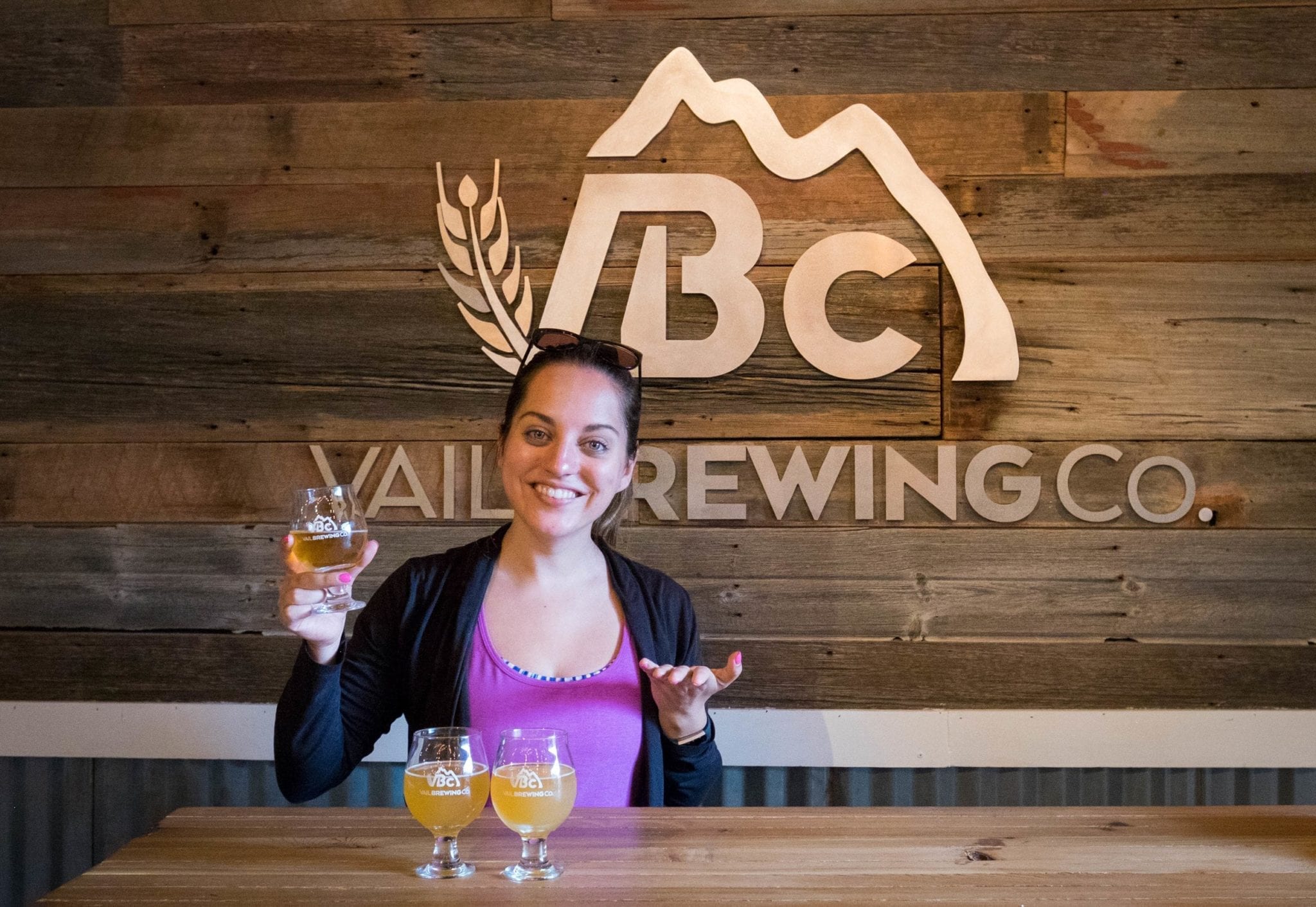 Every year, I like to take a look back at my favorite new destinations of the year. What were the new places that I enjoyed the most? What are the places I'd most like to recommend my readers to visit?
In 2012, I chose places like Iceland, Montenegro, and South Africa.
In 2013, I chose places like Japan, Berlin, and the Scottish Highlands.
In 2014, I chose places like Sri Lanka, New Orleans, and Skellig Michael, Ireland.
In 2015, I chose places like Nicaragua, Albania, and Chicago.
In 2016, I chose places like Puerto Rico, Alsace, and Western Australia.
Each year I choose a mix of countries, regions, and cities. Sometimes I rank them, sometimes I choose a favorite, sometimes I list them all as equals. It depends on how I feel about the year as a whole. This year, I think it's best to name one destination of the year and a runner-up.
My 2017 was all about Europe and the United States, with a bit of the Caribbean. As I grow older and become more settled in my life in New York, I'm more interested in taking shorter trips to closer destinations. The younger Kate would probably be cringing at that, but that's the truth!
I was also fairly strategic this year, spending little out of pocket on airfare and turning work trips into longer trips. When I got a comped flight to Romania for a conference, I added visits to Moldova and Ukraine. A comped trip to Universal Orlando turned into a longer trip to the Keys and Miami. And when it came time to go to Vegas, last-minute airfare was pricey but I used my miles and spent just $11.
Do note that list is exclusively places I visited for the first time in 2017, so places like San Juan, Bucharest, and Philadelphia are ineligible.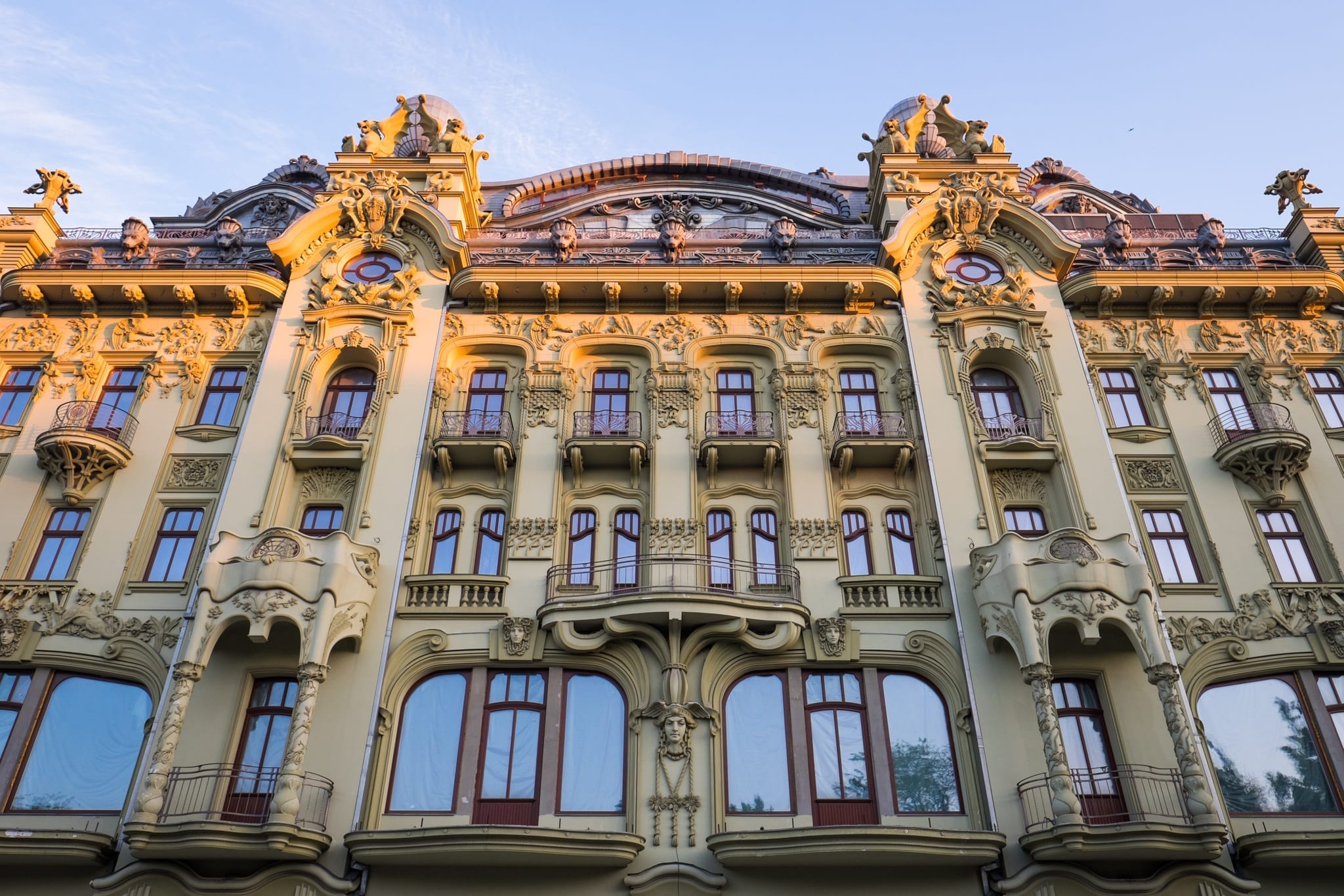 My Favorite New Destination of 2017: Ukraine
Ukraine surprised the hell out of me. I expected a furtive, unfriendly country with all the worst stereotypes about Eastern Europe. Dirty cities, terrible food, a difficult language barrier, and feeling unwelcome and isolated.
Instead, I found a grand and gorgeous country filled with breathtakingly beautiful architecture, fantastic food, and incredibly stylish people. And a bonus? It was dirt cheap. The cheapest country in Europe by far, and much cheaper than Albania, Macedonia, and Bulgaria. I would pay 95 cents for a huge fancy latte in a fancy cafe and 30 cents for a regular latte elsewhere. A three-course meal with wine would rarely cost more than $10.
If I could choose one favorite city of the year, it would undoubtedly be Odessa. I've wanted to visit this city for so long, since reading Moonlight in Odessa by Janet Skeslian Charles (yes, I'm recommending it for the 47th time, because it's that good). I found Odessa mystifying; by the time I arrived — especially after bleak Chisinau — I was in love in about ten minutes flat.
But that wasn't all. I found Kiev to be a chic, modern, and culture-filled city with gold-domed churches and the most fashionable women in the country. And my day trip to Chernobyl was one of the most moving experiences I've ever had while traveling.
I would absolutely love to return to Ukraine. It's definitely in my top ten favorite countries in Europe. Most of all, I need to visit the city of Lviv! So many people raved about Lviv and it broke my heart that I didn't have enough time. Next visit for sure.
---
READ MORE:
---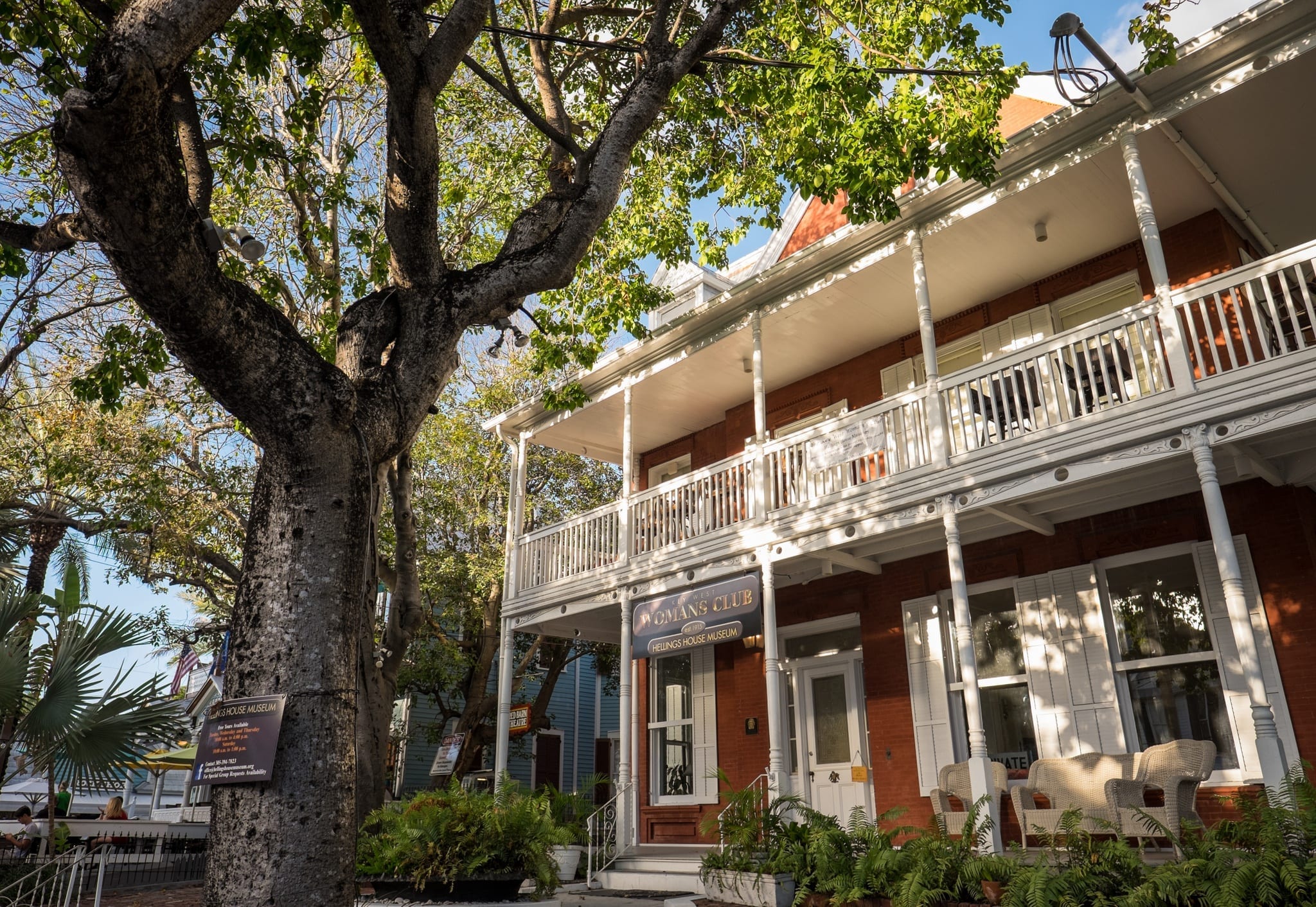 Runner-Up Favorite Destination of 2017: Key West, Florida
Oh MAN, did I love Key West. Throughout my life there have been all kinds of party playgrounds: Montreal when I was 18, Prague when I was 20, Las Vegas when I was 23, Bangkok when I was 26, San Juan del Sur when I was 30. But as I get into my thirties, I'm all about places like Key West. It's the kind of place where you just let loose and have a good time. I can't imagine being remotely uptight there.
But it's not just a party place — it's also full of gorgeous buildings, phenomenal food, and interesting cultural attractions. I was surprised by how much I enjoyed the Little White House, Harry Truman's vacation residence. And just off Key West in Stock Island, I stayed in perhaps my favorite hotel of 2017 — the Perry Hotel.
I lucked out with two trips to Key West this year — and on the second one, I was there for the Hemingway Lookalike Contest! I need to go back again!
Key West did suffer when Hurricane Irma arrived earlier this year, but the damage was far less than expected. The island has recovered and is fully open for business. So if you're wondering whether it's a good idea to visit Key West right now, GO. They need your tourism dollars. (Some of the other Keys haven't been as lucky, sadly, and will be recovering for a long time.)
Personally, I can't wait to go back. There's so much more I want to do, like visit Dry Tortugas National Park (if you want to do that, book it ASAP because it fills up quickly!). Mostly, I want to visit for more than two nights and just chill. I want Key West to become a regular tradition for me.
---
READ MORE:
---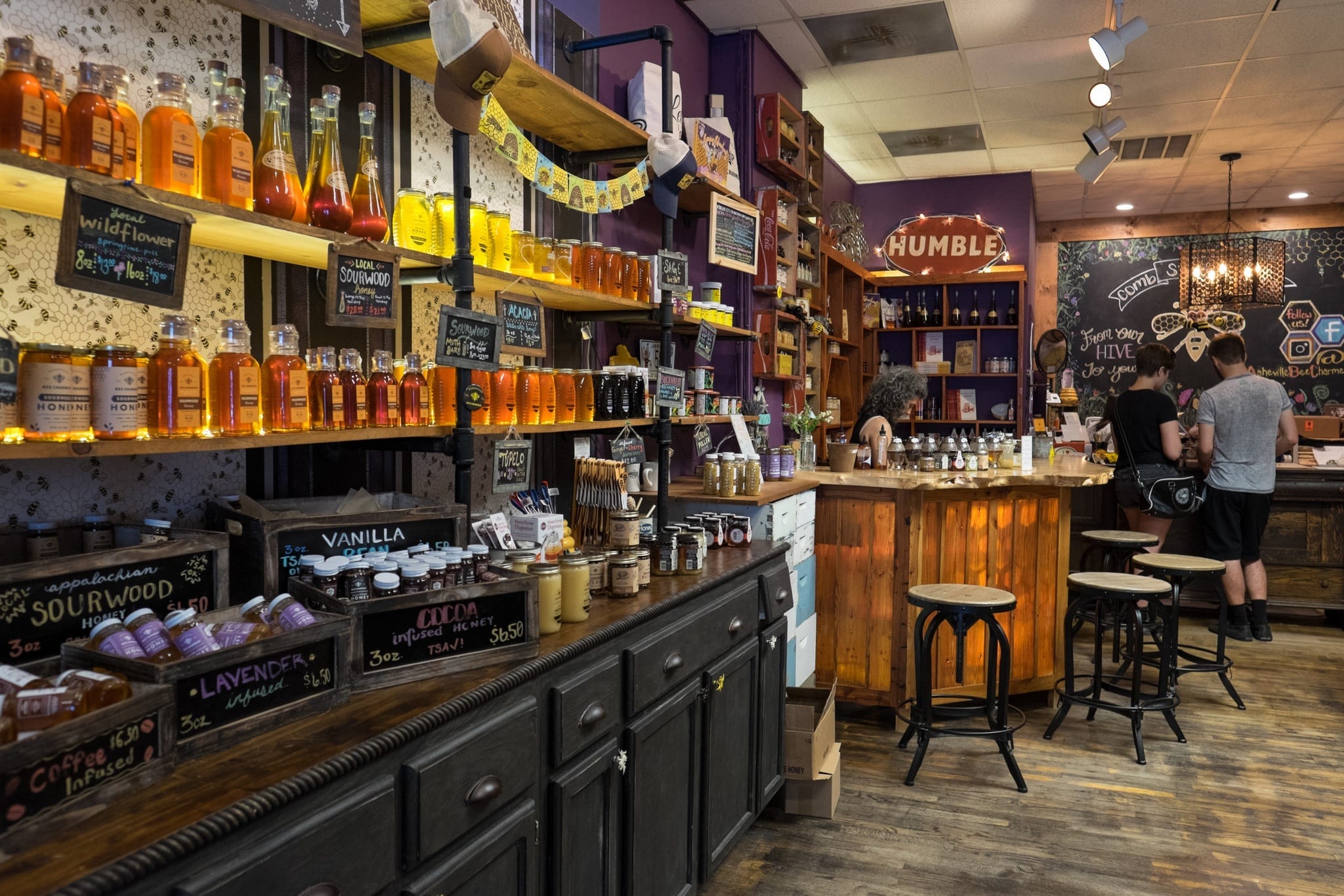 Asheville, North Carolina
Asheville is a city I've been wanting to visit for years now, and I enjoyed my trip there immensely. I went in expecting a liberal and artsy enclave amongst the mountains, and I discovered a treasure trove of arts, culture, shops, craft beer, and truly fantastic cuisine, including my favorite restaurant of 2017, Cúrate. Oh my God, that meal was so good I nearly cried!
But what truly blew me away about Asheville was the people. I swear to you, Asheville has some of the warmest, kindest, friendliest people on the planet. It's not faux-politeness like I've seen in other places in the South. It's genuine.
And I don't know how that's possible — Asheville is a city of transplants! Almost everyone is from somewhere else! HOW DO THEY ALL HAVE THE SAME PERSONALITY?! Either it's a Stepford Wives-type thing or the most wonderful people in America simply choose to live there. I mean, one night I went out to a bar and made a friend, and the other night I ended up going out for drinks with my waiter. Me, who hates talking to strangers. That's how friendly Asheville is.
If you're looking for a getaway within the US — you could do it in a weekend, or spend as long as a week — I highly recommend adding Asheville to your list. I find it an especially apt choice for couples if one person is into the outdoors and the other is more of a city person.
---
---
St. Petersburg
Another city that surprised the pants off me was St. Petersburg, Russia. What a magnificent place! I only had 36 hours there or so, and I spent about 35 of them marveling at everything around me. The grand buildings. The canals. The churches. The museums. Everything was more elegant in St. Petersburg.
Lots of cities like to compare themselves to Paris, but I've never thought anywhere was remotely like Paris — until I went to St. Petersburg. It matched Paris in grandeur, in fashion, in art. I mean, look at the Hermitage! It's basically what would happen if you said, "Hey, what if we put all this art in Versailles instead?"
My quickie trip to Russia on the St. Peter Line ferry was a teaser trip of sorts, a chance to visit visa-free and see if I'd like to make the effort to get a visa and have a longer visit. The verdict? Yes, I'd love to go back. Even though some of my Russian readers have pointed out that St. Petersburg is very different from the rest of the country, I'm intrigued enough to plan a longer visit. Maybe on the Trans-Siberian railway someday!
---
---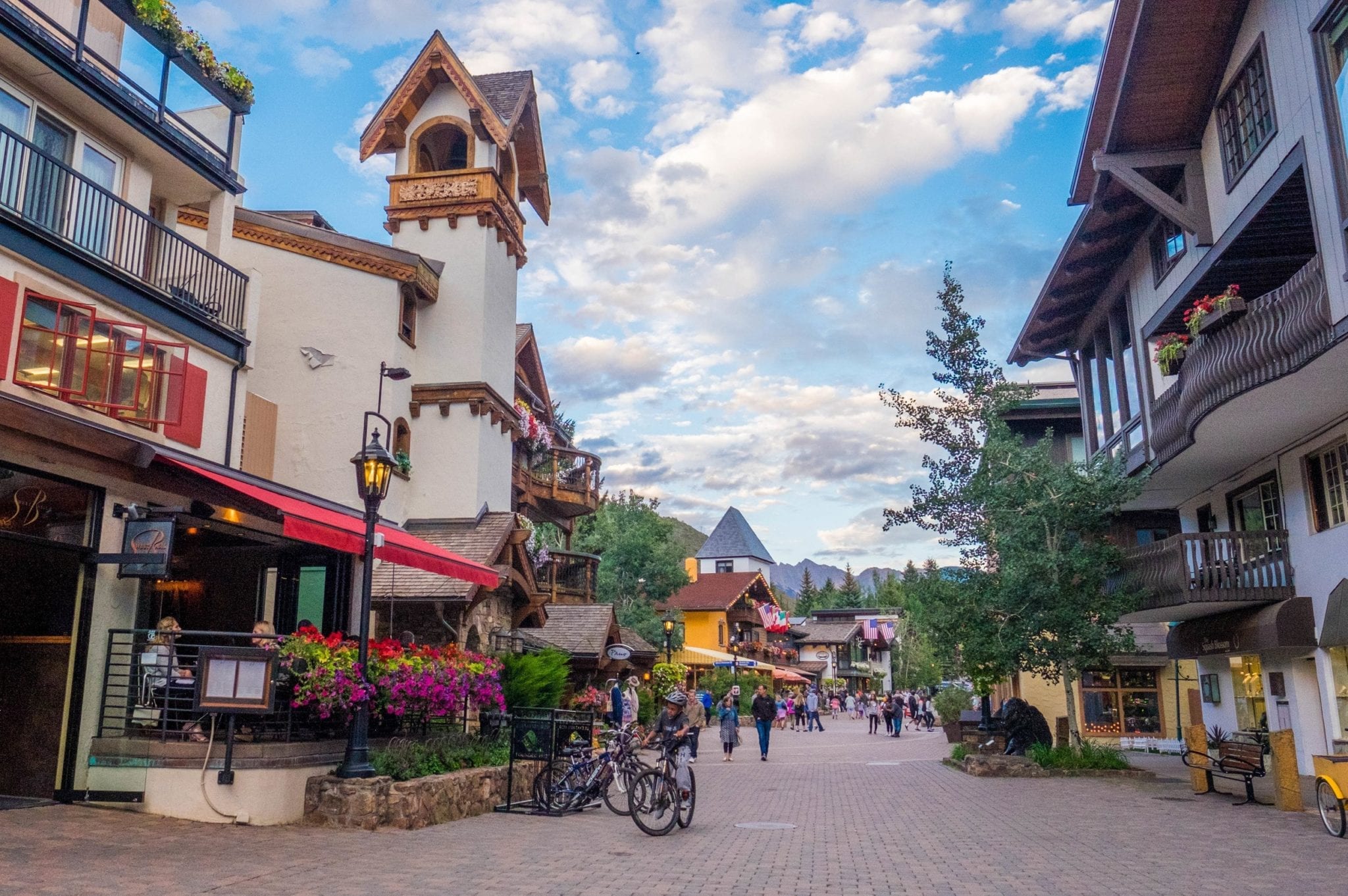 Colorado
How have I never visited Colorado before 2017? It seems like everyone is crazy about this state. I came to Vail for a campaign and decided to stay a few days longer and check out Denver and Boulder as well.
Vail was the main reason for my visit, and I fell in love with the famed ski town in an instant — and soon learned that locals think Vail is better in the summer than the winter! Whether I was hiking the mountains — once with llamas in tow — or biking around town and sampling fares at all the best restaurants, I was delighted by the fresh mountain air, the dizzying altitude, the craft beers, and the motley crew of Coloradans who live for being outdoors. Vail convinced me without a doubt that I'm much more of a mountain person than a beach person!
After Vail, I visited Denver for a few days and my lovely cousins, Colleen and Cynthia, took me on a tour of the city's best spots, including The Tattered Cover bookstore, Hop Alley for trendy Chinese food, and D Bar for mind-blowing desserts. The next day, I took a brief detour to nearby Boulder and met up with my friends Carrie and Matt for the best breakfast of my life at Snooz, a stop at an authentic Tajik tea house, and, um, lots of people protesting circumcision.
A lot of young professionals have been making the move to Denver lately, including some of my friends. I really enjoyed Denver but didn't feel the urge to move there — it's important to me to live somewhere walkable, and Denver is definitely a driving city. But I see myself making many return visits to Colorado in the future. I want to see more mountain towns. I want to hike. I definitely want to return to Vail and hit up my favorite spots again. Maybe someday I'll even learn to ski!
---
---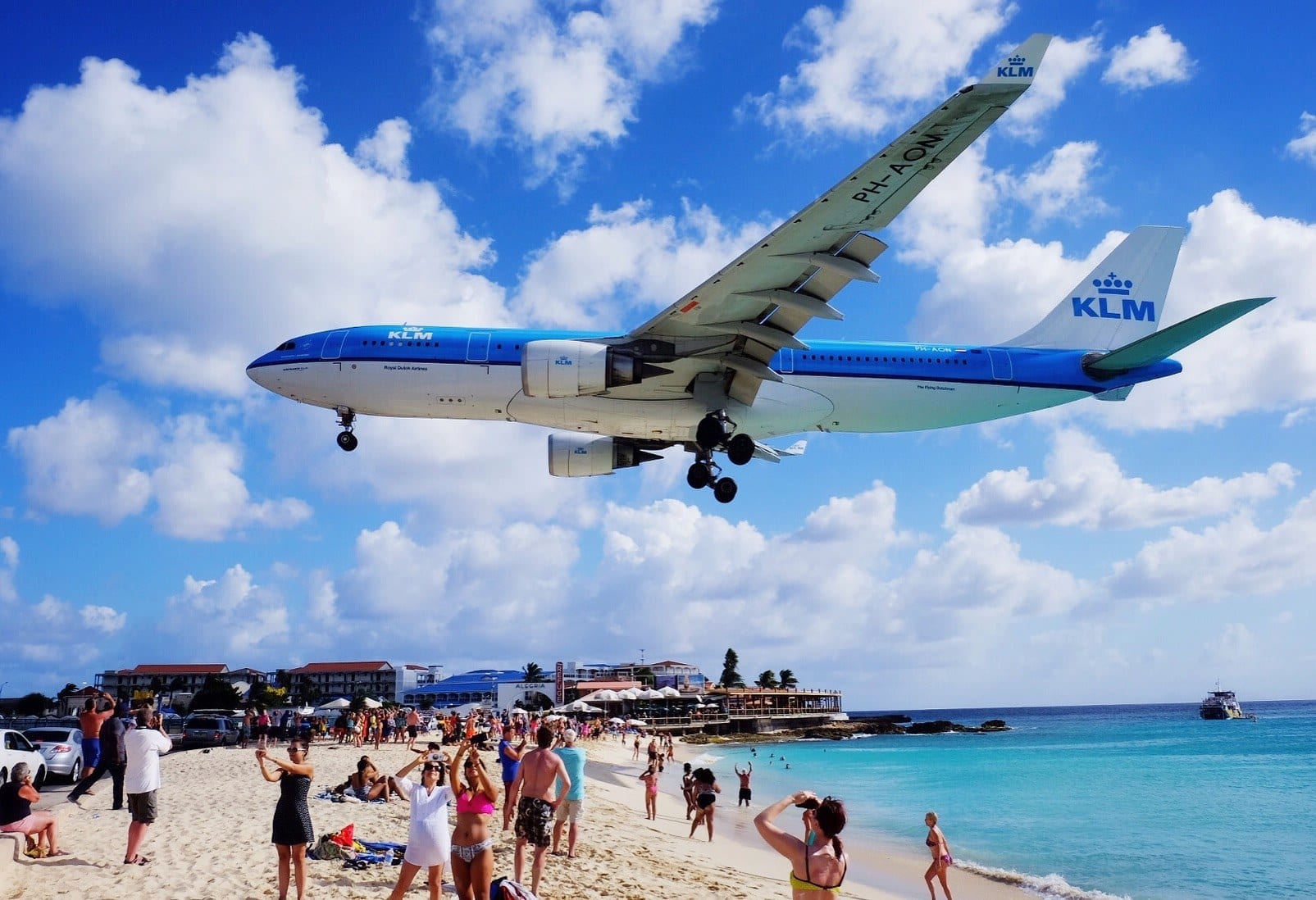 St. Maarten
Some places give you a good vibe right away. I didn't expect much out of a destination you only visit for a few hours from a cruise ship, but St. Maarten filled my heart with happiness from the moment I saw it. This place felt right.
St. Maarten is a tiny island split into two nations: the Netherlands and France. I only visited the Dutch side (to my stomach's chagrin — it wanted baguettes and Normandy butter!). I found beautiful beaches with crystal-clear water, cute restaurants and yacht-filled areas, and nice shopping and people. As I took a bus from one side of the island to the other, I yearned to stop and explore like crazy.
Oh, and there was Maho Beach — one of the world's most extreme beaches, where airplanes once landed scintillatingly close to you, almost brushing the top of your heads.
St. Maarten is one place that was hit very hard by the hurricanes this year, and it's not open for tourism at this time. In fact, Maho Beach was destroyed. When the time comes, we will need to support St. Maarten in its economic recovery.
---
---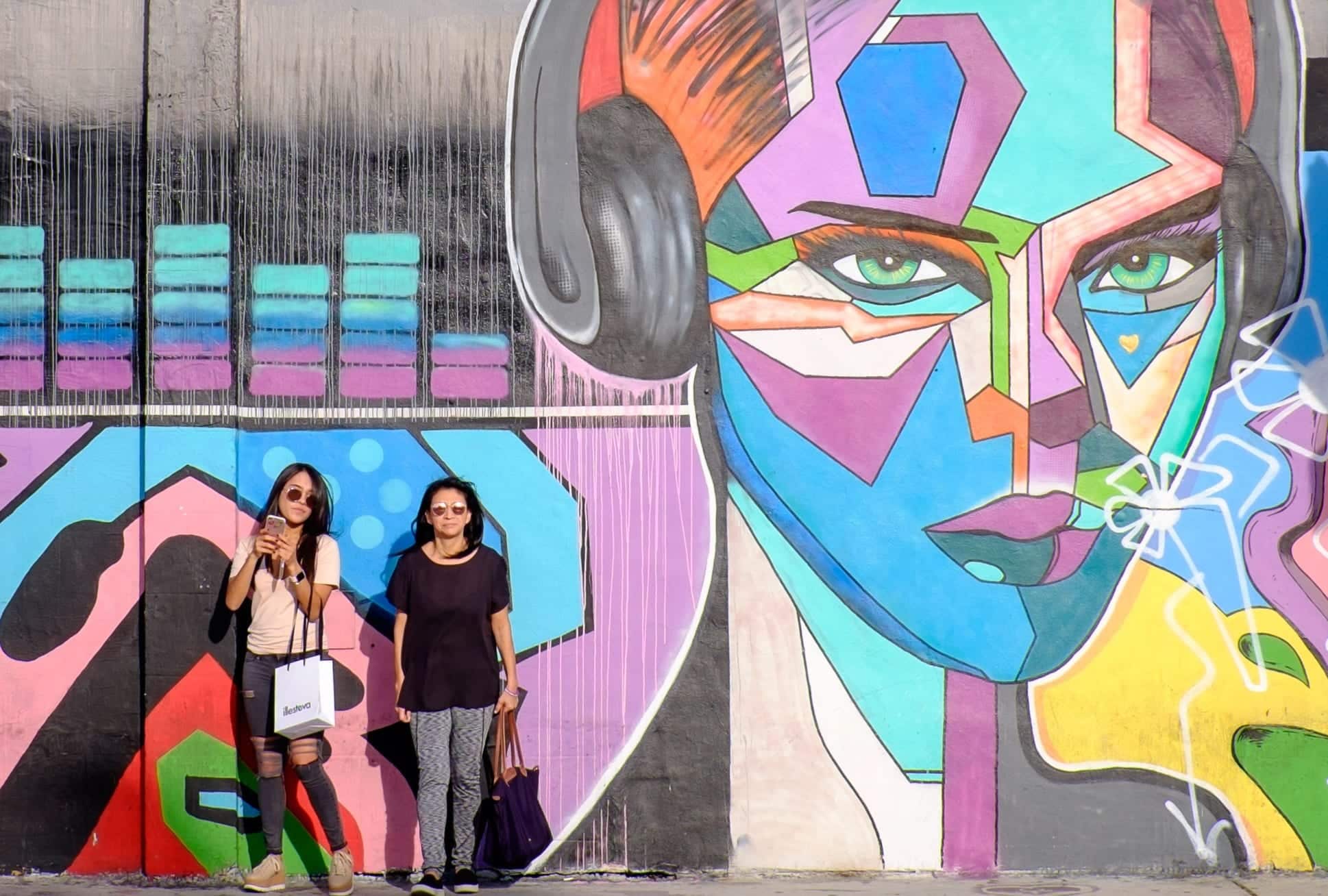 Miami
How is it possible that I didn't visit Miami until 2017?! I feel like everyone's been to Miami, and I fly through Miami all the time! In fact, I only visited Miami this year (and twice) because it was an easy addition — an add-on to the end of a cruise, and a logical stop en route from Key West to Orlando.
I spent those two trips in two neighborhoods: South Beach, the famous high-end neighborhood along the best urban beach I've ever seen in the US, and Wynwood, the artsy, hipster neighborhood more inland. Those two neighborhoods couldn't be more different, but I was crazy about Miami's colors, Latin culture, and the fact that it's home to the most attractive people I've ever seen. Seriously, the phrase "really really ridiculously good-looking" was made for Miami. It was like the bar was set at a much higher hotness level.
Miami is now one of my top picks for a weekend destination in the US, and especially a winter sunshine destination. There is so much more to explore in this city, and even though I experienced two very different neighborhoods in depth, I've only scratched the surface.
---
---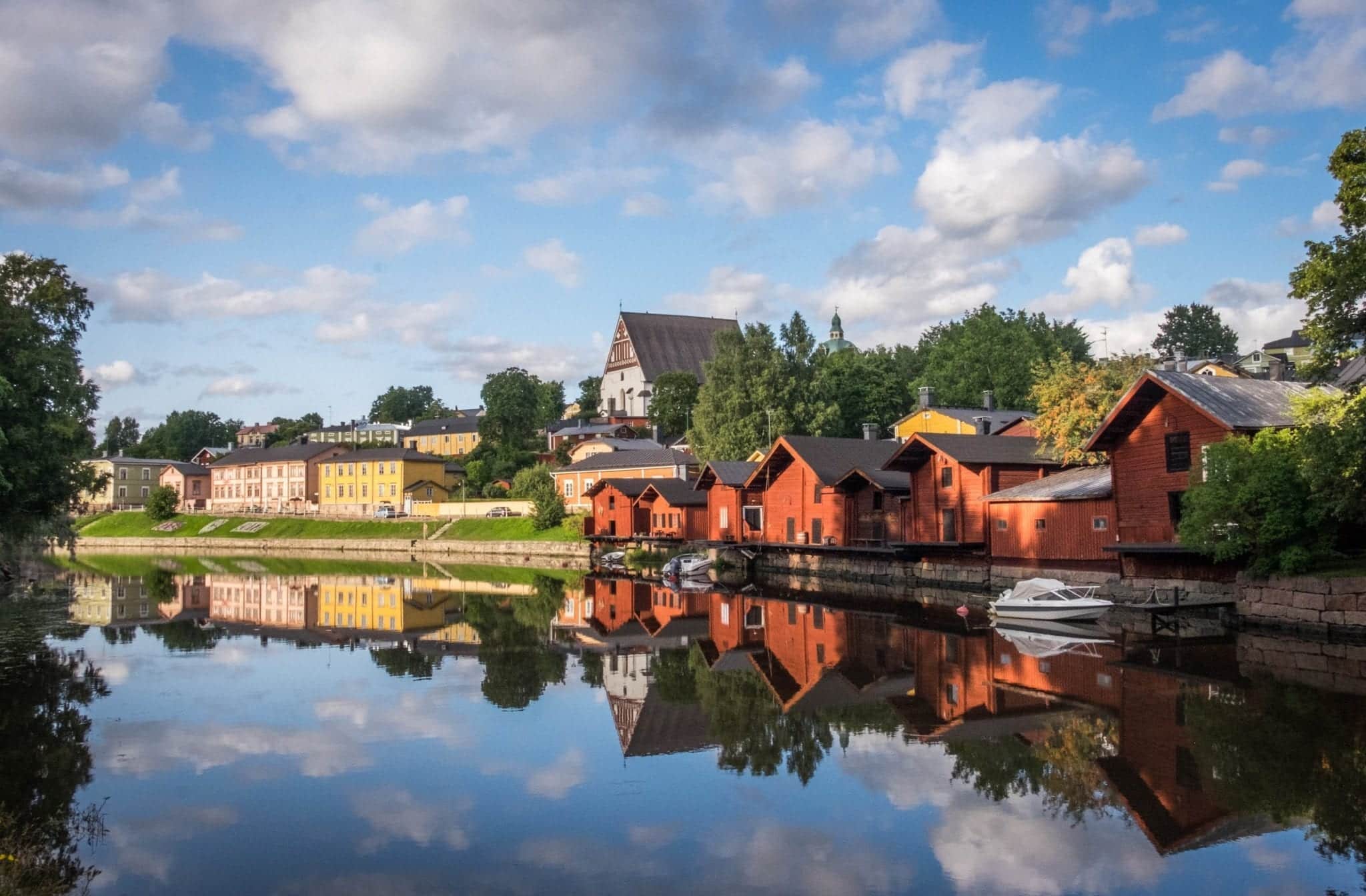 Porvoo, Finland
Finland is a country that I know and love, but Porvoo is the new destination that captured my heart this year. Located just one hour from Helsinki, this charming little city is home to an old town filled with 18th century wooden buildings. It was like a mini version of my favorite place in Finland, Rauma, but much more accessible to the capital.
So many people visit Porvoo for just a day trip — and there were tons of cruise ship passengers — but I really appreciated staying overnight. It gave me an opportunity to photograph the city during the best light of the day — and this was probably the most photogenic place I've visited this year.
At first glance, Porvoo is just a tourist-driven town filled with gift shops, not unlike the many seaside villages in Massachusetts that I grew up visiting. But when you get under its skin, you discover things like history, culture, and forest fitness. And getting to spend the night in one of those famous little red houses was a major highlight for me!
---
---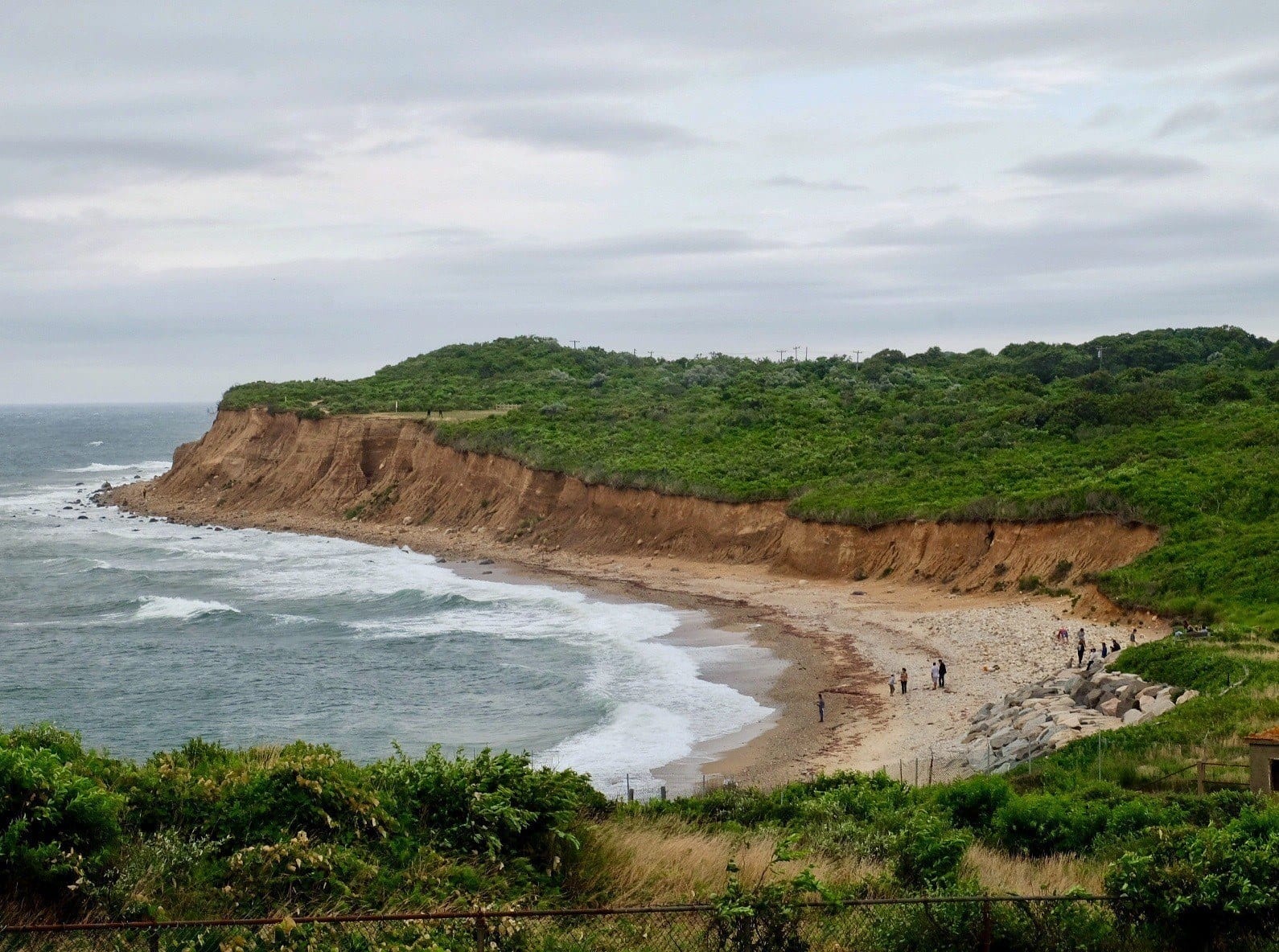 The Hamptons
I think Long Island is one of the most underrated destinations in America. Yes, it's the butt of lots of jokes — the accents, the malls, the big hair and giant jewelry — but it's also home to a surprisingly good food and wine scene, as well as beautiful beaches.
Last year I spent time on the North Fork; this time I visited the South Fork, home to the Hamptons. My friends Beth and Colleen and I spent a day out in the low-key and fun beach town of Montauk, juuuuuust far enough to be an ambitious day trip from New York City, and we spent a bit of time exploring towns like East Hampton and Bridgehampton and the surrounding wineries. We hit up several of the destinations from The Affair, a TV show I love, and had one memorable meal that will be listed in my WORST travel moments of the year (stay tuned for that)…
A lot of people joke that the Hamptons are basically New York City transferred to a beach — same people, same culture, same attitudes. And…that's kind of the case. But it's impossible not to relax a tiny bit when you're surrounded by beautiful beaches.
---
---
What was your favorite new destination of 2017?
Get email updates from Kate
Never miss a post. Unsubscribe anytime!