Adventurous Kate contains affiliate links. If you make a purchase through these links, I will earn a commission at no extra cost to you. Thanks!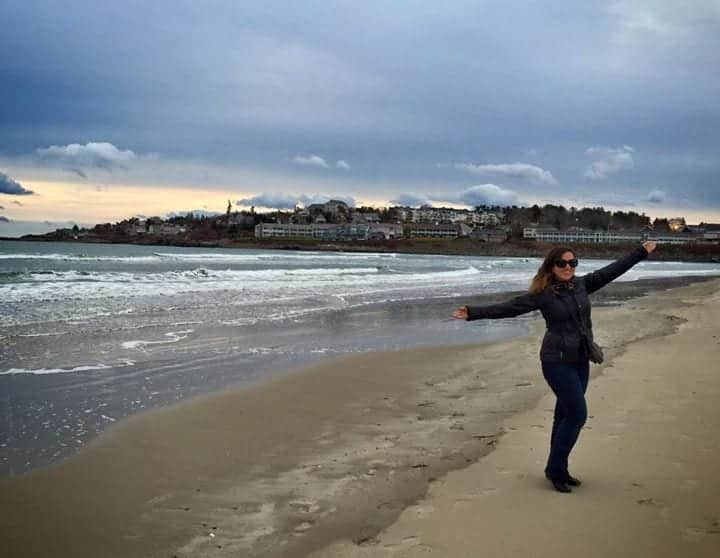 It's the last monthly recap of the year! December 2014 took me to three countries and a few of the world's most iconic cities.
Because I've been doing lots of recapping to celebrate the end of the year and you've already heard many of these stories already, I'll keep this one brief.
Destinations Visited
Hikkaduwa and Colombo, Sri Lanka
London, UK
Reading and Lynn, Massachusetts
Washington, DC
New York, NY
Wells, Ogunquit, and York, Maine
Favorite Destination
NEW YORK! I can't believe how much my love for the city grows and grows!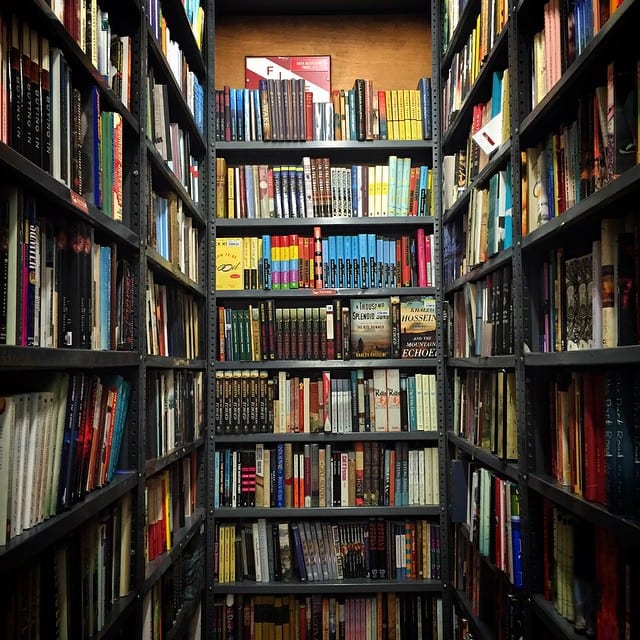 Highlights
Visiting the White House and taking part in the first-ever Travel Blogger Summit, which I've talked about again and again, was obviously the big highlight. As was the huge surprise of being gifted business class tickets to Istanbul from Turkish Airlines!
I was surprised how much I enjoyed Colombo the second time around. Colombo doesn't get a lot of love, but I had a few local friends who took a few of us out to sample Sri Lankan street food and nightlife, and there's no better way to get to know a city!
I had so much fun in New York, I stayed a full two weeks and saw different groups of friends almost every day. It's insane how every single time I visit, I have a better time than my last visit! How can it keep getting so much better? This really makes me feel like I should move to New York, and I hope to do so in late 2015 or 2016.
I celebrated both Christmas and New Year's in low-key fashion at home with my family, and it was nice to be home for the holidays for the first time in two years.
A little day trip up to my beloved Maine Diner and a few coastal towns with friends old and new was the perfect way to round out the month.
Challenges
My wallet got stolen while getting off the train in Colombo. I wrote about it in this post and the most important thing is that I was prepared. I had a backup credit card and cash hidden in my main luggage; I didn't have much money in my wallet to begin with. It could have been so much worse.
Additionally, my trip to London was primarily to pick up my remaining belongings from my former fiancé's place. I managed it, but it wasn't easy. The moment I stepped into that apartment, I felt like the air was clawing at my skin. I got in and out as fast as I could.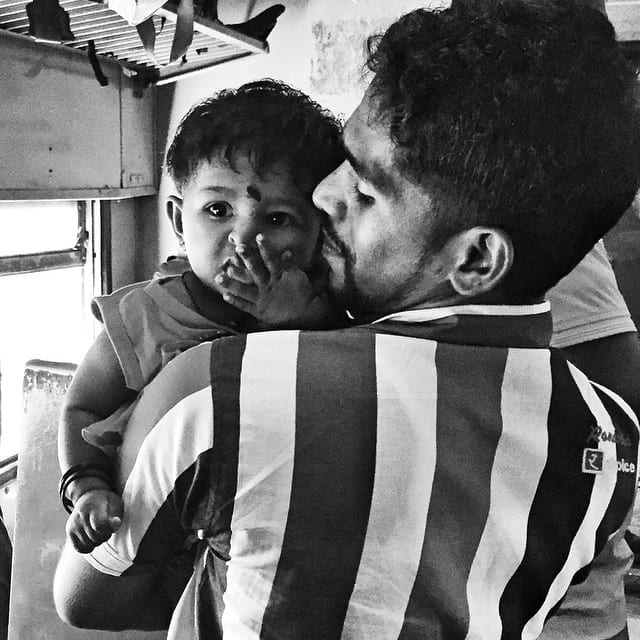 Most Popular Post
My Worst Travel Moments of 2014 — I love my annual tradition of sharing my worst moments on the road, as do you! I also revealed a lot in this post that I hadn't shared yet.
Other Posts
The Lessons My Friends Taught Me in 2014 — I only made it through 2014 intact because of my friends.
An Epic Stay at New York's Hippest Hotel — I LOVED my three-day stay at the Ace. Such a cool hotel.
Visiting the White House During Christmas — The decorations! You should try to visit during Christmas at least once!
My Best Travel Moments of 2014 — From skinny-dipping in Finland to sunset-watching in the Philippines.
Sri Lanka, What Took Me So Long? — An overview post of why I loved Sri Lanka so much.
My Favorite New Destinations of 2014 — My favorite new global discoveries of 2014. Finland leads the list.
Heading to NYC for an Epic Adventure with Booking — A preview of my trip to New York.
News and Announcements
I've joined Snapchat! You can follow me at adventurouskate. I joined a few months ago, but only in the past week did I go from not understanding it to being completely obsessed. OMG, Snapchat is so much fun! I loved seeing all of your videos from New Year's Eve around the world!
And as always — if you've always wanted to try Airbnb, get $25 off your first stay with this link.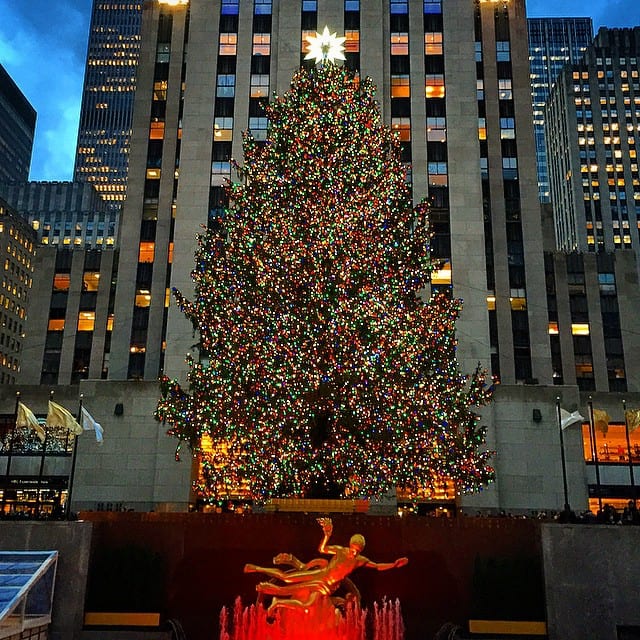 Most Popular Photo on Instagram
Who can resist the Christmas tree at Rockefeller Center?
For more photo updates, both in real time and from the past, follow adventurouskate on Instagram.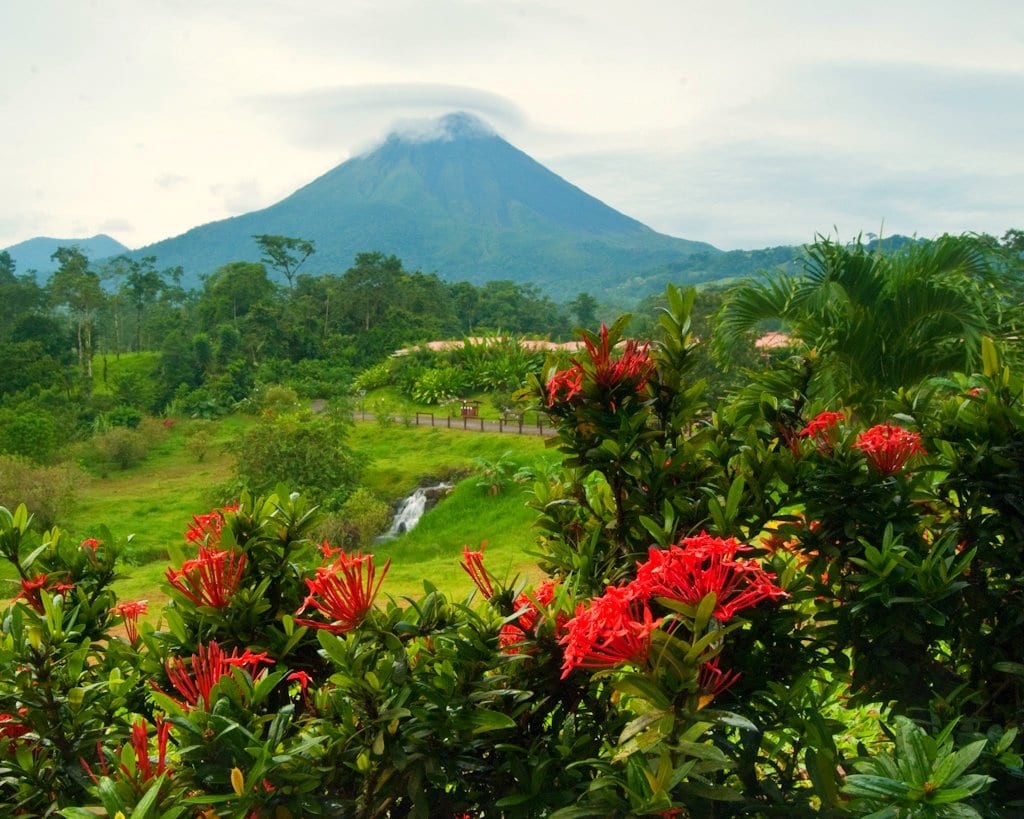 Photo: Marc Cappelletti
Coming Up in January 2015
I have a few more weeks at home, then I'm heading back to New York — I'll be speaking at the New York Times Travel Show on a panel led by the U.S. State Department! If you're in town, I'd love to see you there. I'll be speaking on the 25th.
On January 27, I fly to a new country: Costa Rica! You'll see more on my upcoming Central American adventure in a few days.
Any suggestions for Costa Rica? Let me know!
Get email updates from Kate
Never miss a post. Unsubscribe anytime!