Adventurous Kate contains affiliate links. If you make a purchase through these links, I will earn a commission at no extra cost to you. Thanks!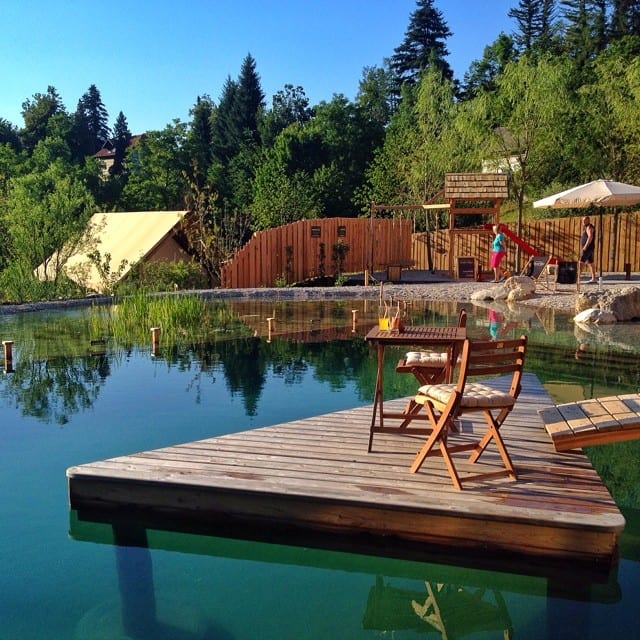 Two new countries, two festivals, five new World Heritage Sites — this July was a month of accomplishment. From my base in London, I continued my busy schedule with trips to Slovenia and Finland.
Destinations Visited
London, United Kingdom
Ljubljana, Idrija, Skocjan Caves, Bled, Radovljica, and Bohinj, Slovenia
Helsinki, Kuhmo, and Rauma, Finland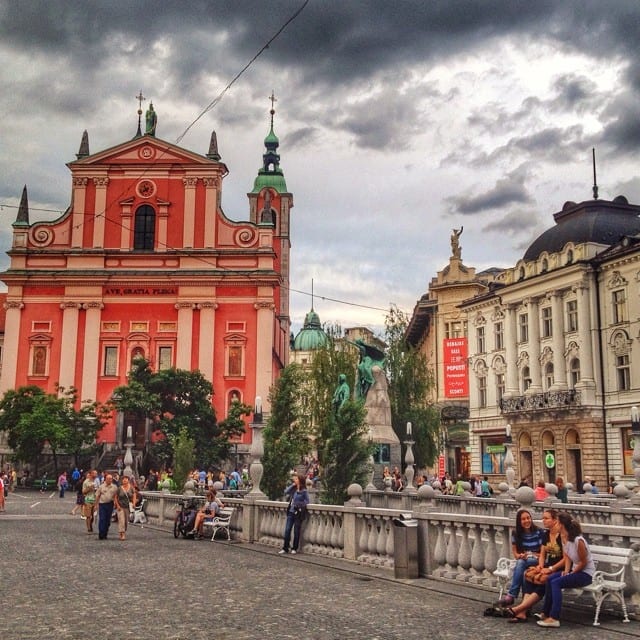 Favorite Destinations
Ljubljana — Easily one of my new favorite cities. So colorful, a perfect size, and filled with more cafes than the eye can see. My kind of city!
Rauma — I went in with zero expectations and I fell in love. What a fantastic and unique wooden old town.
Helsinki — Just how cool is Scandinavia? I loved how Helsinki was such a design piece, yet set in a gorgeous natural environment. And the stores, cafes, markets, and boutiques are really cool, too!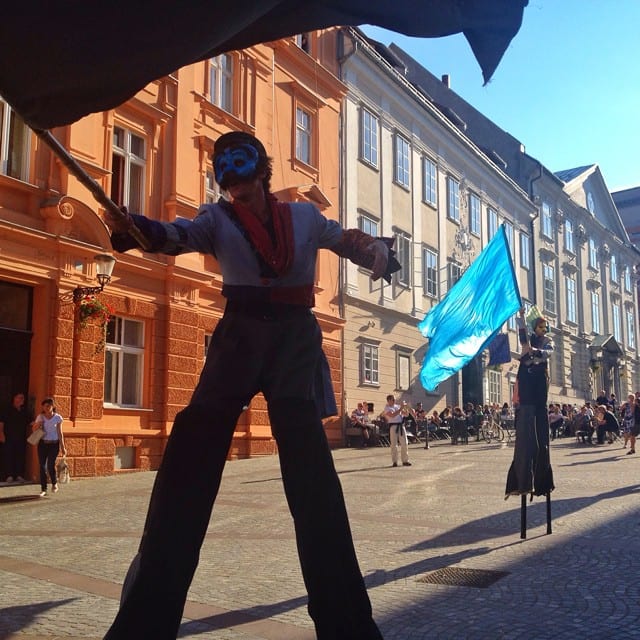 Highlights
The Ana Desetnica Festival in Ljubljana was a huge highlight — the city exploded into street theater! It was filled with so much creativity, and the city is like a fairy tale. Not to mention a fraction of the price that you would pay for a similar experience at the Edinburgh Fringe Festival.
My big London highlight of the month was attending a meal at Nyonya Supperclub. Supperclubs are private events where a chef hosts you in a private residence and serves you a meal. With several friends, I attended a meal of Nyonya cuisine, also known as Peranakan cuisine — the incredible cuisine of Malaysian cities like Penang and Melaka, which is world-famous yet practically impossible to find in London.
THE FOOD WAS SENSATIONAL. WE HAD EIGHT DISHES, I NEARLY CRIED AT ONE PORK DISH AND I ATE THE FIRST FISH CURRY IN MY LIFE THAT I'VE ACTUALLY ENJOYED. Guan of The Boy Who Ate The World is the chef, and his Nyonya Supperclub meals are enormously popular. If you're interested, you can find out more information here. The suggested donation is now 35 GBP ($59 USD) per person and you need to pay half by bank transfer in advance. It's worth every penny, I assure you.
The Kuhmo Chamber Music Festival in Finland was absolutely beautiful, featured stunning music by some of the best musicians in Europe, but what I enjoyed most was that it was casual enough to hang out with and get to know the musicians.
I also spent time in Helsinki, where I met up with a friend from the beginning of my long-term travels nearly four years ago, and in Rauma, a fantastic little seaside town a few hours from Helsinki. I loved embracing the outdoorsy, athletic Finnish lifestyle, and I think I'm addicted to Finnish sauna now.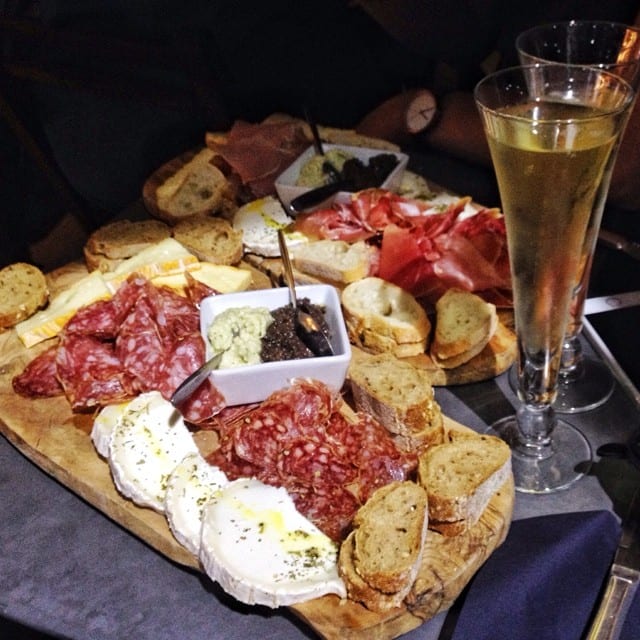 Challenges
Work-life balance. Once again. I took on WAY too much work and travel for this summer, on the back of a full year of constant travel. What I needed this summer was to be a lump and recover.
But this time, I'm doing something about it. I'm putting together a list of things that are going well in my working life, things that aren't, things that I can improve, and whether these things are good for me in the long run. But I'm not doing it all immediately — I'm doing it over the course of several weeks, letting it simmer, and taking time to make sure that I really mean what I say.
In other words, it's time for me to make a lot of changes in my working life, and that's not a bad thing.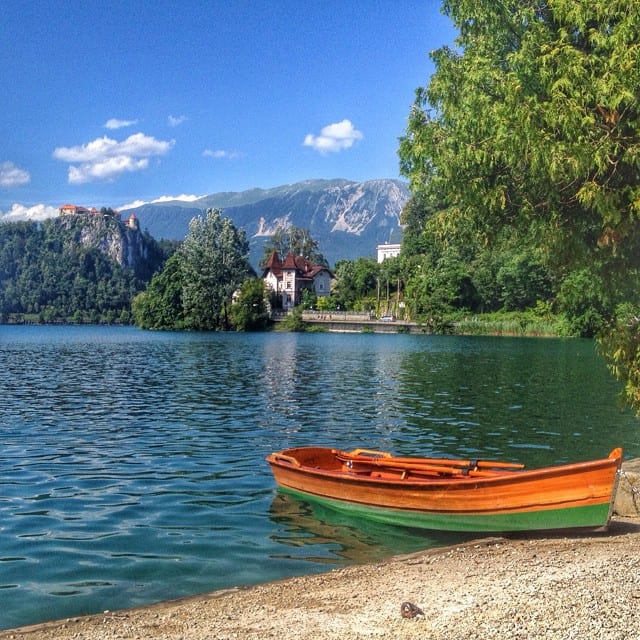 Most Popular Post
Why Travel Safety is Different for Women — I was SO HAPPY that this piece not only resonated with so many women, but also that plenty of men who read it told me that it had enlightened them about what it's like to be a woman today.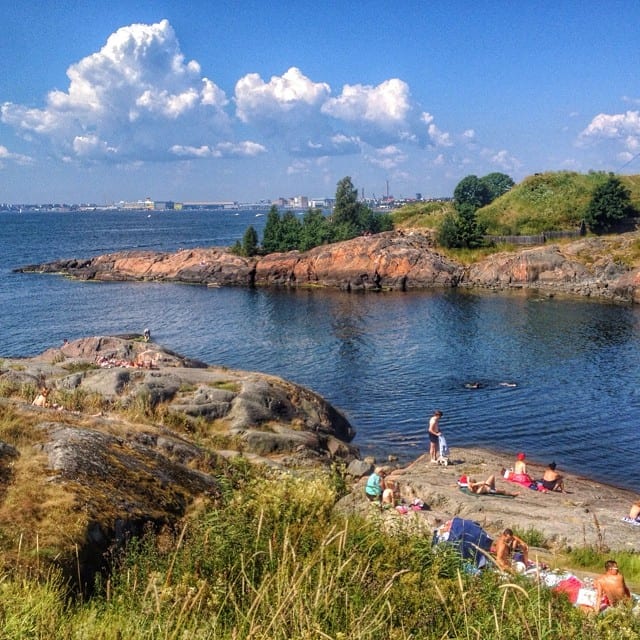 Other Posts
Don't Let Croatia Slip Through Your Fingers — If you're on the fence over whether or not to go to Croatia, GO. You will love it.
Dubrovnik Survival Guide — This one tip will make your trip to Dubrovnik SO much better than it could have been otherwise.
Vintage Valletta: The Least Capital-Like Capital — Valletta, the capital of Malta, is one of the most unique cities in the world. Here are my favorite photos.
Meet My Favorite Cafe in London: Lavish Habit — I adore this cafe to the moon and back. If you come to London, it's definitely worth a visit.
Skellig Michael: Ireland's Most Striking Destination — It's been a long time since I've been this impressed by a destination.
Ask Kate: I'm Not Enjoying My Travels — What happens when your dream trip turns out to be a nightmare?
From Rocking Croatia to Eating London: My Favorite Lists on Trover — I love using the Trover app, and here are my favorite lists I've put together that will help you plan for trips to Croatia and London.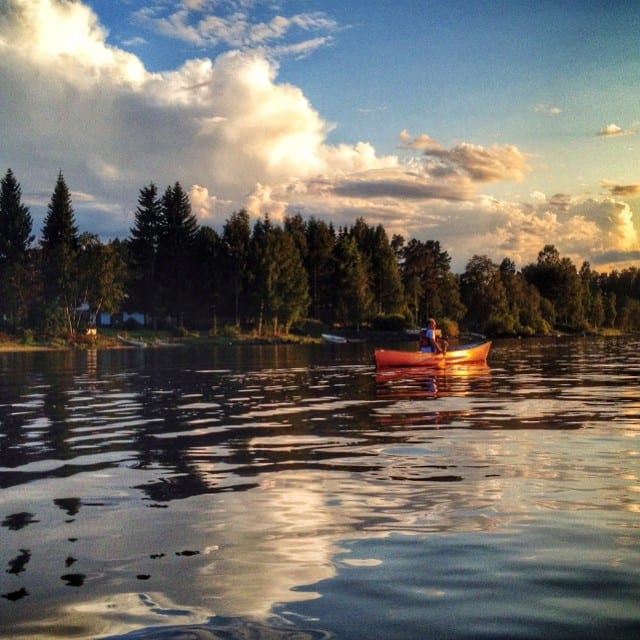 News and Announcements
Summer is a slow time! No major news for this month.
As always, you can get $25 off your first Airbnb stay when you sign up through this link.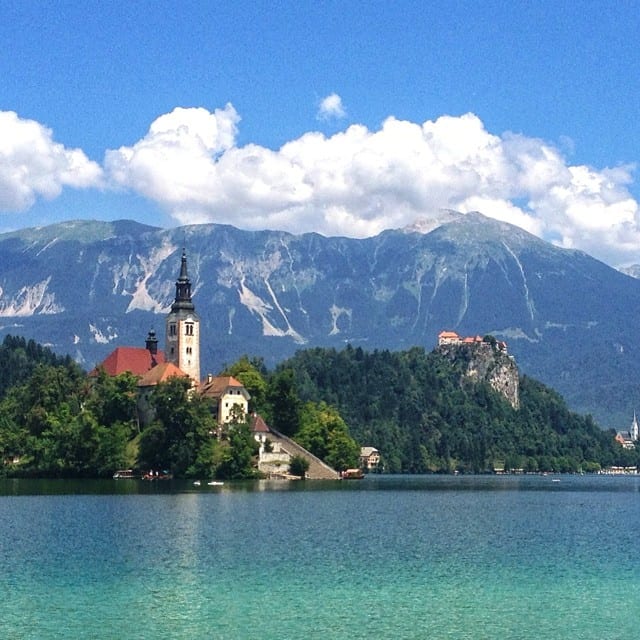 Most Popular Photo on Instagram
Slovenia's Lake Bled was just as beautiful as I imagined, and I was lucky to have been there on a day with perfect weather. With 345 likes, this is now my second most popular photo of all time.
I also turned this into a drawing! That will be shared once I do the post about my Slovenia road trip…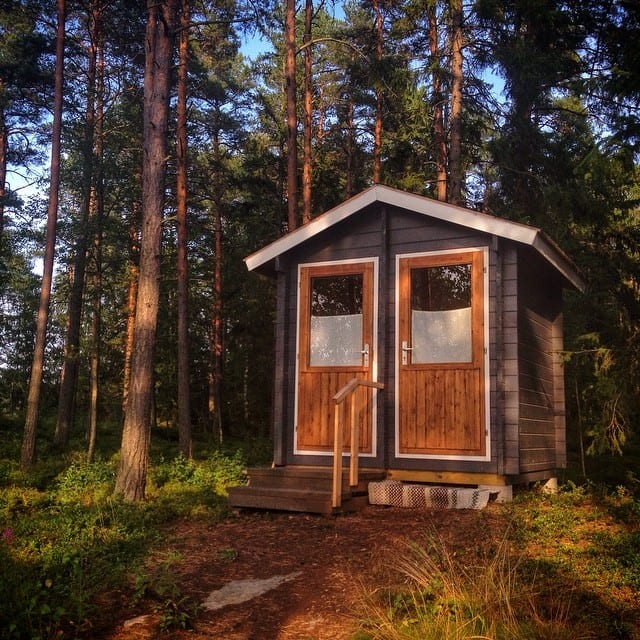 What I Read This Month
Shy Feet by Frances M. Thompson — What a beautiful collection of travel-themed short stories. If you haven't read short stories in a long time, I urge you to break your streak with this anthology. Her stories are sweet and sad, funny and unexpected, ranging from the UK to France to Spain to Australia. These stories were an absolute pleasure to read and I can't wait to see what Frankie, who is a friend of mine and graciously gave me a copy of her book as a gift, writes next — her upcoming next collection is about London!
The Book of Unknown Americans by Cristina Henriquez — An engrossing novel weaving together the stories of Latin American immigrants from countries including Mexico, Panama, Venezuela and Paraguay living in the same apartment building in Newark, Delaware. (Did you know that Delaware is a popular spot for new immigrants to the US? I didn't.) I haven't read much fiction about Latin American immigrants in America, and this really makes me want to read more.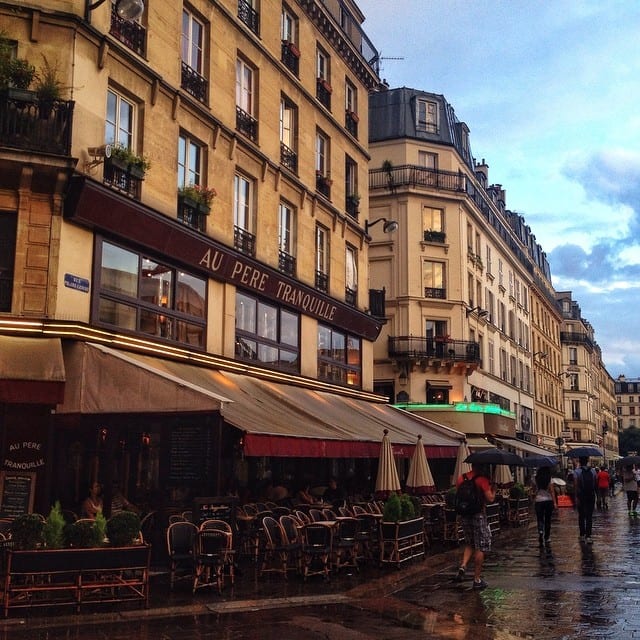 Coming Up in August 2014
I started the month in Paris, and from here, it's another jam-packed month.
I'll be covering my final two festivals for the Must Love Festivals project: the Carpino Folk Festival in Puglia, Italy, and the Cologne Music Festival in Cologne, Germany.
In between, however, I have a free week, and I think this would be a good time for me to have a break from blogging to focus on writing. (I know that sounds a bit ridiculous but trust me, writing without the interruption of the internet is a gift.) I'd like to do this in a nice but cheaper beach town, and right now I'm leaning toward the region of Calabria, Italy, also known as the toe of the boot. We'll see!
I'll be back to London after Cologne, where I'll remain for the rest of the month.
Any suggestions for Puglia, Calabria or Cologne? Let me know!
Get email updates from Kate
Never miss a post. Unsubscribe anytime!