Adventurous Kate contains affiliate links. If you make a purchase through these links, I will earn a commission at no extra cost to you. Thanks!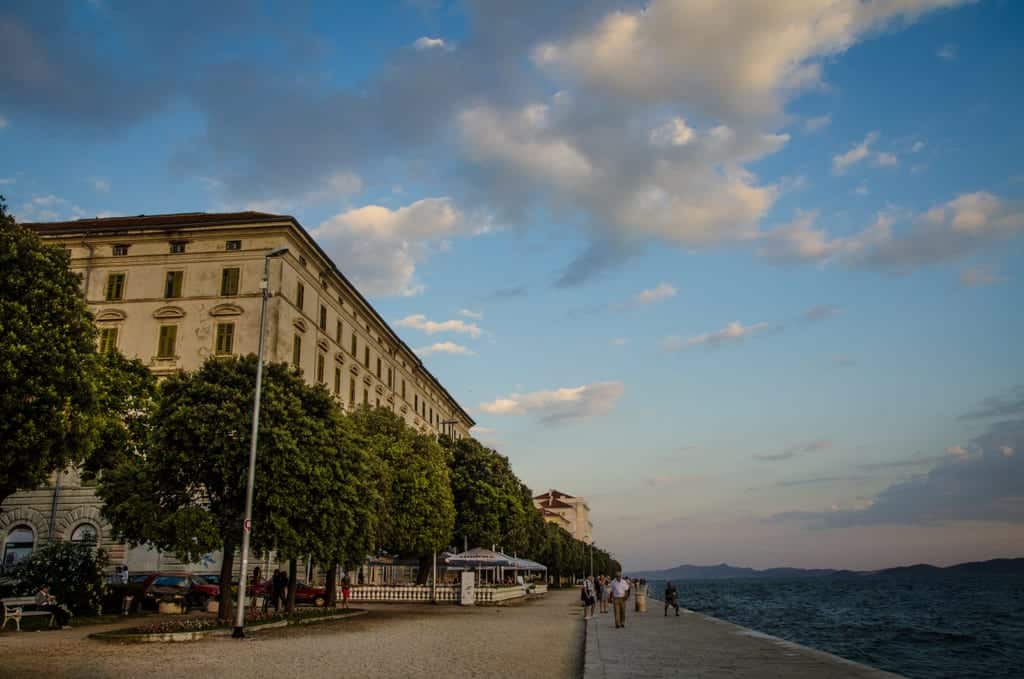 Two years ago, I visited Croatia for the first time. I spent two weeks in the country in total, the first week on a road trip from Pula to Split, and I was blown away — first by how madly I fell in love with Croatia, and second, by how it had been the easiest road trip of my life.
It's incredible — Croatia could not be more perfect for a road trip. But while I want to sing this from rooftops, the truth is that nobody has a clue about it.
Croatia is a dream destination for lots of my friends back home in America — so much that each of them might as well have Croatia Pinterest boards for all the dreamy photos of Adriatic coastline that they post!
They love Croatia. They dream about Croatia. They've bookmarked Croatia as a "someday" destination.
But when it comes time to actually book a trip to Europe, they don't choose Croatia. They go to more popular countries for Americans to visit like Italy and France, Ireland and the UK, Spain and Germany and Iceland and the Netherlands.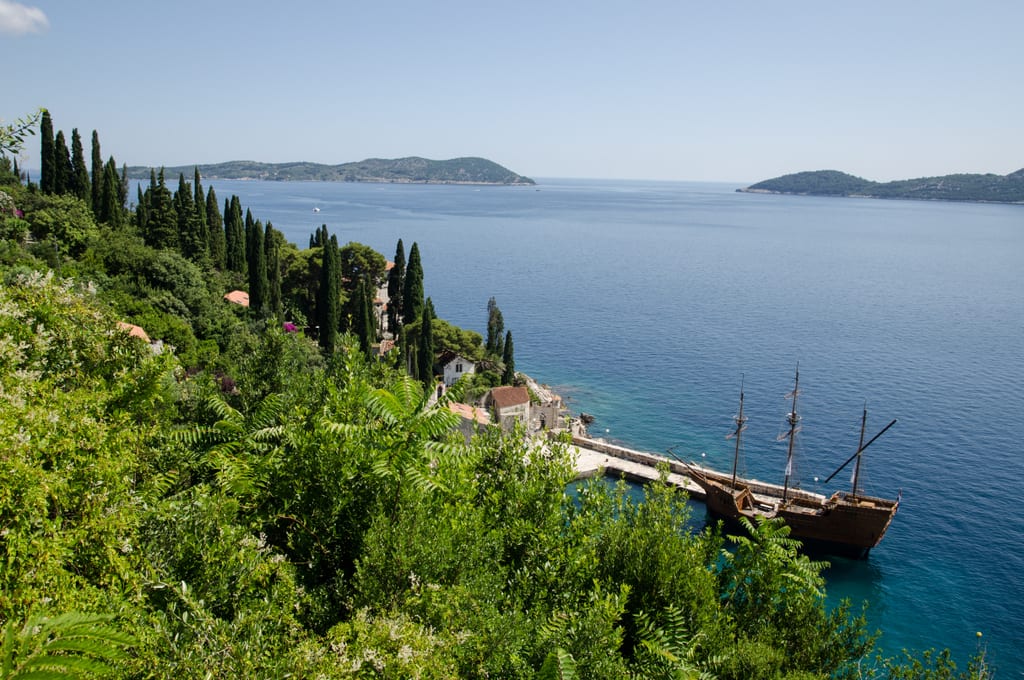 For the few who do decide to visit Croatia, they usually take a fully organized tour. Or a cruise on a major cruise line departing from Venice, taking in one day in Split and one day in Dubrovnik before heading on to Montenegro and Greece. They never go on their own.
I think Croatia intimidates a lot of people and keeps them from traveling independently. People think of an Eastern European country at war, when in reality Croatia is much more similar to Western Europe than Eastern Europe, is a member of the EU, and there hasn't been a war for nearly 20 years. The country is incredibly safe, English is widely spoken, and it's outfitted for all kinds of travelers, from adventurous backpackers to sun-seekers who don't plan on leaving their resort.
The truth? I think Croatia is a lot easier to travel independently than Italy, France, or Spain.
Let me be clear: there's nothing wrong with taking a tour or a cruise if that's what you want to do. Both tours and cruises have their advantages and can be a ton of fun. I went on a sailing cruise from Split to Dubrovnik two years ago and loved it (though I wouldn't do it again — I think I'm past backpacker cruises now!).
But I do have a problem with the idea that taking a tour or cruise is the only way to explore Croatia, because it couldn't be less true.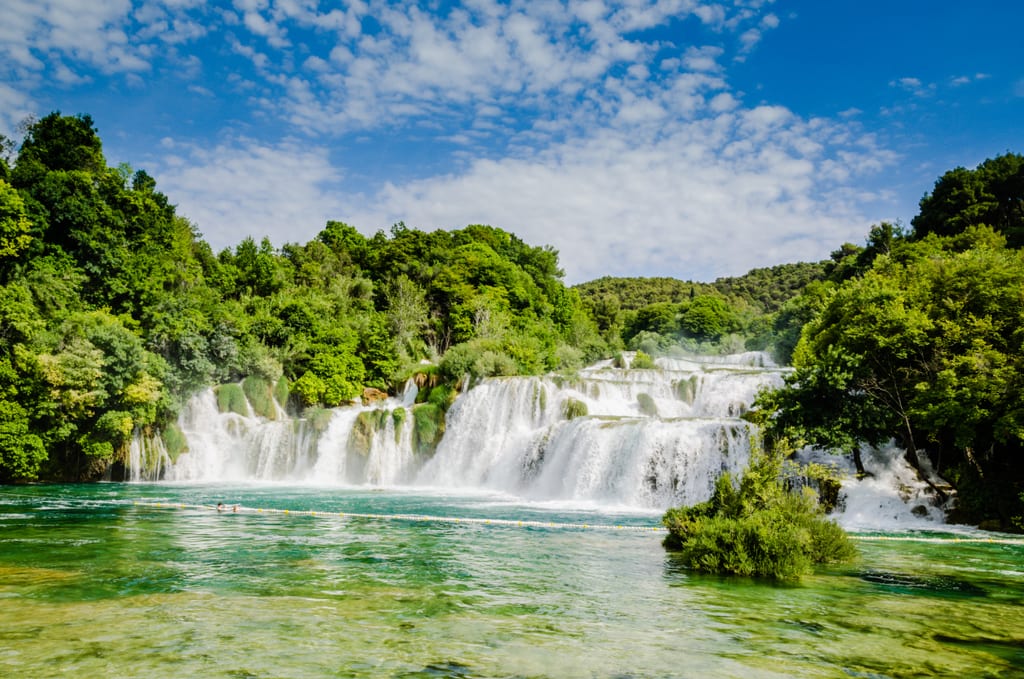 The Ease of Traveling in Croatia
Even if this is your first time traveling in Europe, Croatia is an easy country to start with. Some of those reasons:
English is widely spoken. You will definitely have an easier time speaking English in Croatia than in Spain, France, or Italy!
It's easy to get around. I recommend renting a car, but if you decide to go via public transportation, buses go everywhere; there are also some train lines. In Dalmatia you'll find ferries as well.
The tourism infrastructure is excellent. You've got everything from fancy resorts to dirt-cheap hostels, boutique hotels, and a plethora of vacation rentals. Tourism is a major industry here and you won't have trouble finding anything you need.
The food is great. Many people think Croatian food is similar to Italian, but it definitely has its own twist. Plan on eating a lot of risotto, fresh fish, Croatian prosciutto, cheeses, truffle dishes, fresh pastas, squid ink dishes, and unique sweets and desserts along with outstanding wines from all over the country.
It's ideal for a road trip. I road-tripped through Croatia both on this trip and my first trip two years ago, and I think it's the best way to travel the country.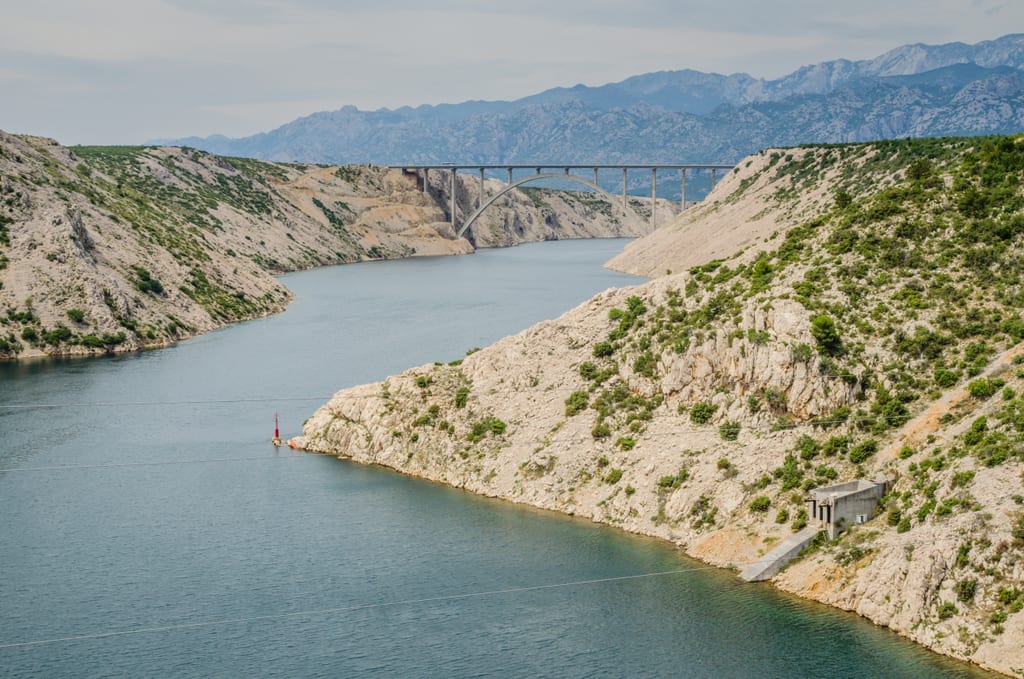 Road Tripping Croatia
What makes Croatia such a great road trip destination? The roads are in excellent condition, the signs are clear, and the driving is, well, normal and considerate for the most part — not the scary driving that you typically associate with the Mediterranean.
Additionally, the scenery is so beautiful that it begs you to stop and take photos along the way. (The photo above was taken on a random bridge in the middle of nowhere!) And the rest stops are so nice — they put American rest stops to shame with their delicious, healthy food. I actually got freshly squeezed blueberry lemonade at one rest stop!
For the most part, you won't have to worry about parking. When booking your lodging, ask about parking and they'll let you know where the best place is to park.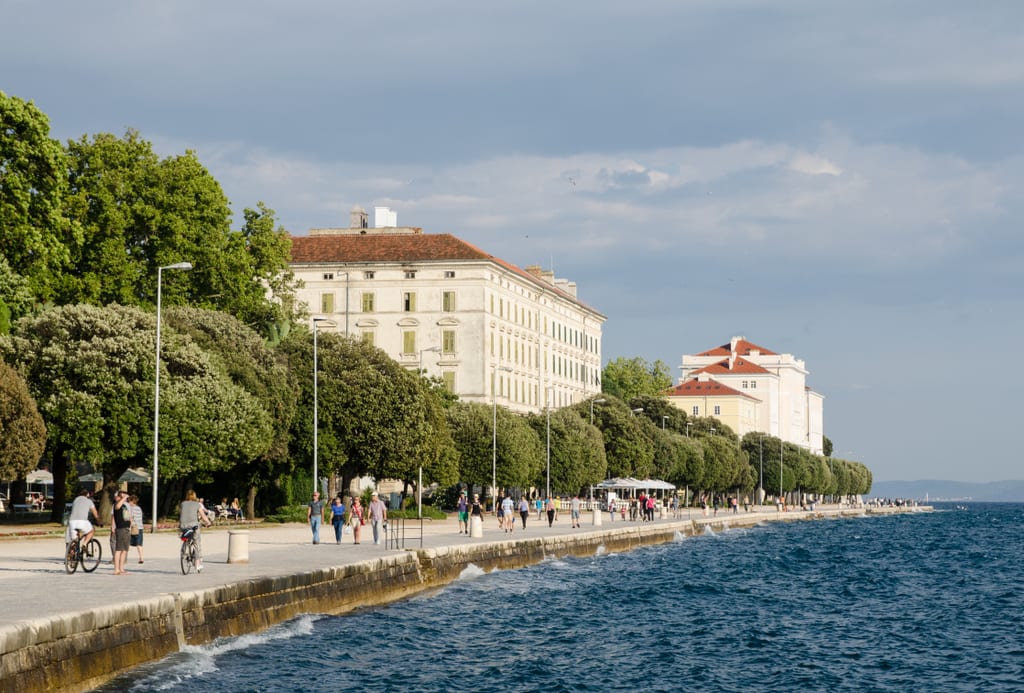 The greatest benefit of taking a road trip is having the freedom to do whatever you'd like, whenever you'd like. No waiting around for the twice-daily bus to come; no planning an itinerary solely based on where public transportation goes.
While without a car you could make your way from Istria to the Plitvice Lakes in a single day, you'd be held to a strict bus schedule. I did it on a road trip and I stopped at several adorable towns along the way, including Hum, "the smallest town in the world," which isn't exactly a major public transportation hub.
You can stay in places as long as you'd like. You can spend a day exploring five towns recommended by your guidebook — or you can just drive to a beach and lie out until the sun goes down. It's all up to you.
Road Trip Bases
If you don't want to be changing hotels or guesthouses every day, base yourself in one place for a few days and do day trips by car. Here are five of my recommended road trip bases: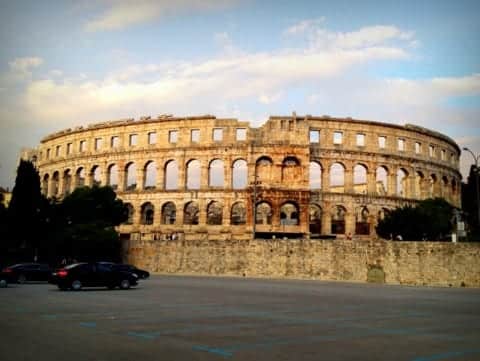 Pula — the main hub of Istria gives you easy access to the whole region: the gorgeous town of Rovinj, the beaches of Rt Kamenjak, and pretty towns like Labin, Bale, Motovun and more. (Plus, you can eat at Jupiter Pizzeria every night. Their black truffle pizza is one of the best things I have EVER eaten, ANYWHERE.)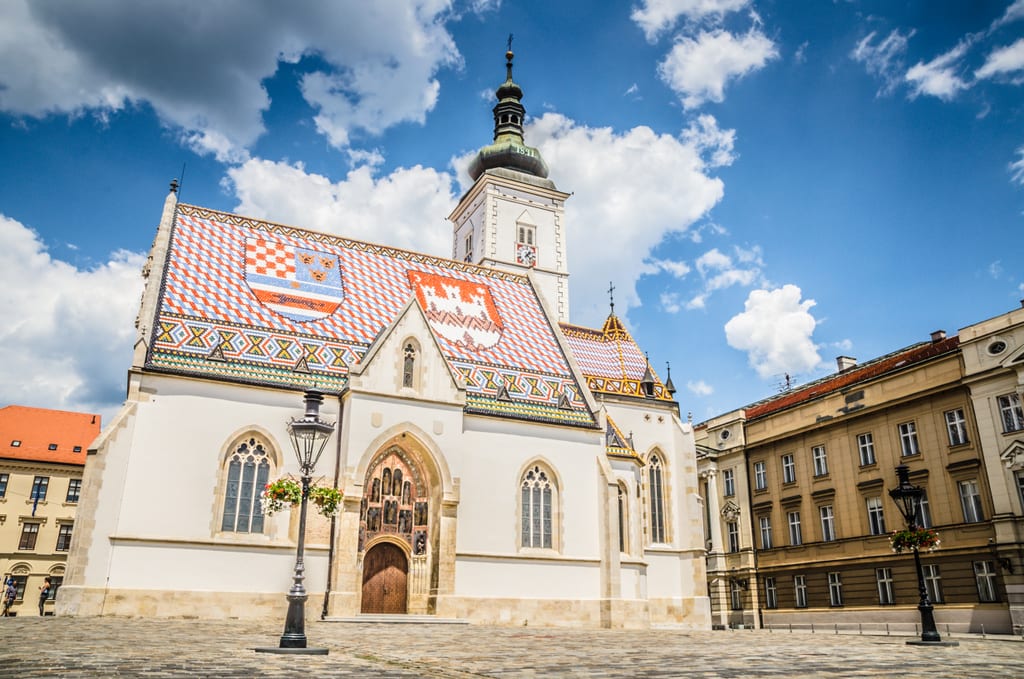 Zagreb — Croatia's capital has a surprising amount surrounding it, including the Plešivica Wine Region, filled with wineries and gorgeous mountains, and Samobor, a town famous for its crafts and desserts. A few hours away are the world-famous Plitvice Lakes.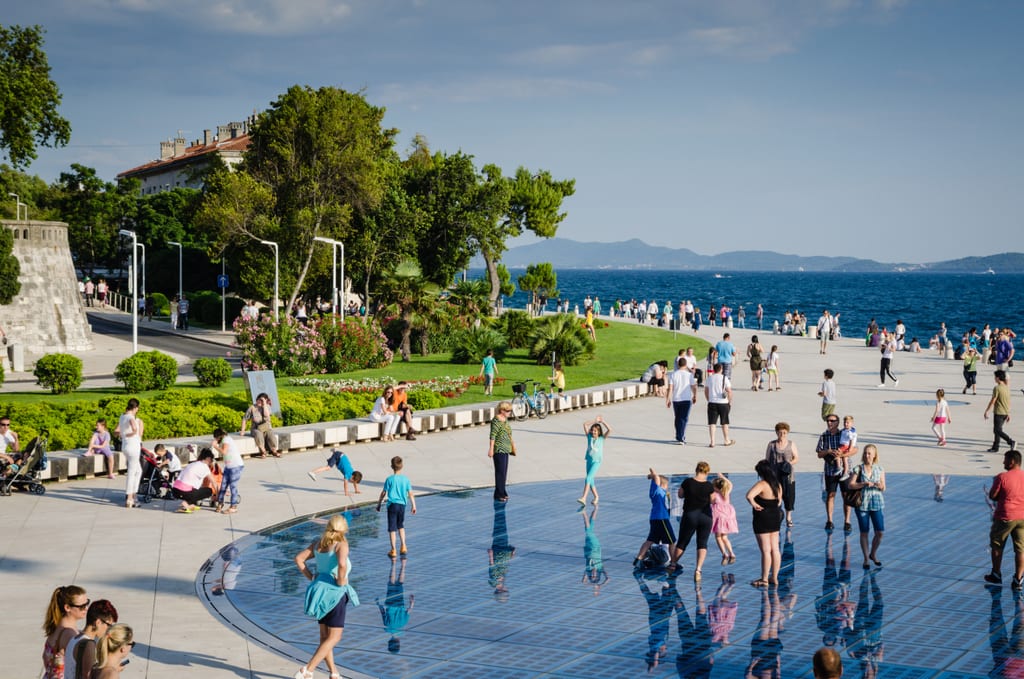 Zadar — From this gorgeous Dalmatian town, you can easily do day trips to the Plitvice Lakes, the lovely town of Šibenik and nearby waterfall-filled Krka National Park, the lunar-looking island of Pag, rock climbing hotspot Paklenica National Park, Split, and nearby Trogir.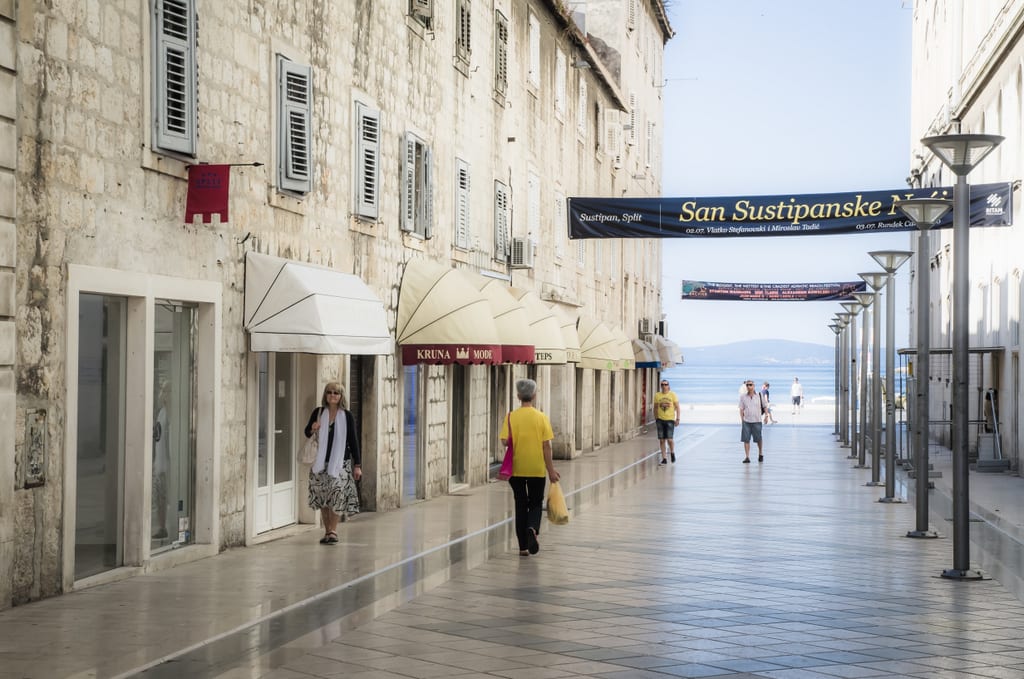 Split — From Split you can go back to Zadar, Paklenica, Krka, Šibenik, and Trogir as well, or head southeast to Makarska. You can also hop on a ferry to the islands of Brač, Hvar, or Vis.
Dubrovnik — In addition to day-tripping by boat to islands like Mljet, Korčula and Hvar, you can also hop across the border to Kotor, Montenegro, or Mostar, Bosnia.
And from there, you can do whatever you want. You can hop from winery to winery in Plešivica or Istria or Dalmatia, sampling the fabulous wines (though make sure you have a designated driver!). You can hug the coast and leap out of your car every few minutes, camera in hand, spellbound at the coastline before you. You can plan to hike in one national park in the morning before climbing in another in the afternoon.
Croatia is one of my favorite countries — it's held court in the top five since I first visited two years ago. It's one of the most staggeringly beautiful countries I've ever seen, and one that leaves me breathless with wonder.
And honestly, it makes me upset to think of people spending years dreaming of Croatia and then casting it aside because they don't think they are capable of traveling there.
They are capable. You are, too.
Come to Croatia. Explore this fantastic country on your own terms. You won't regret it.
Planning a Trip to Croatia:
Croatian Islands and the Dalmatian Coast:
Istria and the North:
---
This campaign was created and sponsored by the Croatian National Tourist Board in partnership with iambassador. All opinions, as always, are my own.
Get email updates from Kate
Never miss a post. Unsubscribe anytime!