Adventurous Kate contains affiliate links. If you make a purchase through these links, I will earn a commission at no extra cost to you. Thanks!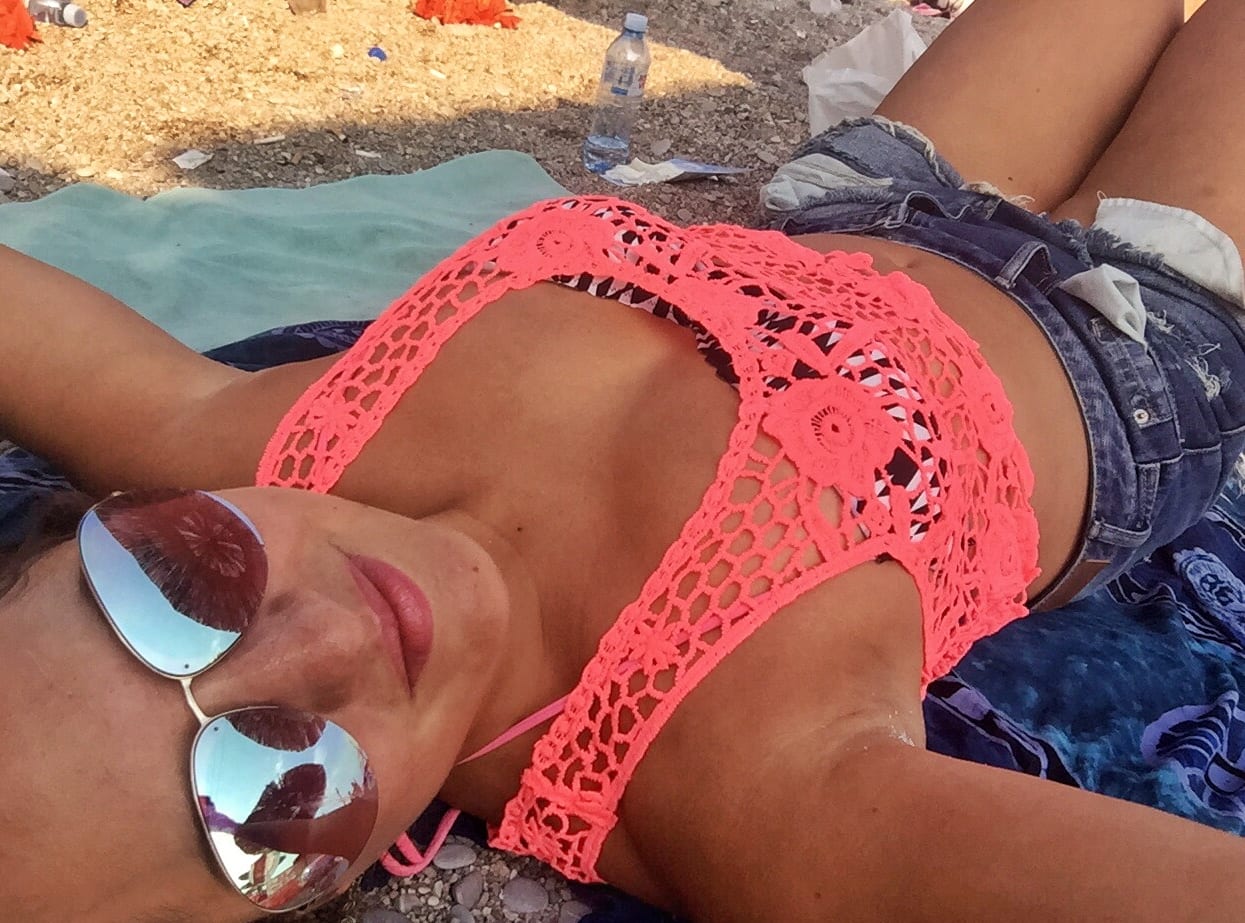 Oh, July 2015! You are going down in history! Could I have had any more fun this month?! Let's not answer that.
It was a very Balkan month. This month I continued my annual summertime getaway to the Balkans, this time visiting Albania, Montenegro, and Serbia, bookended by visits to Greece and Latvia.
Here are the highlights and lowlights of this marvelous month in Europe!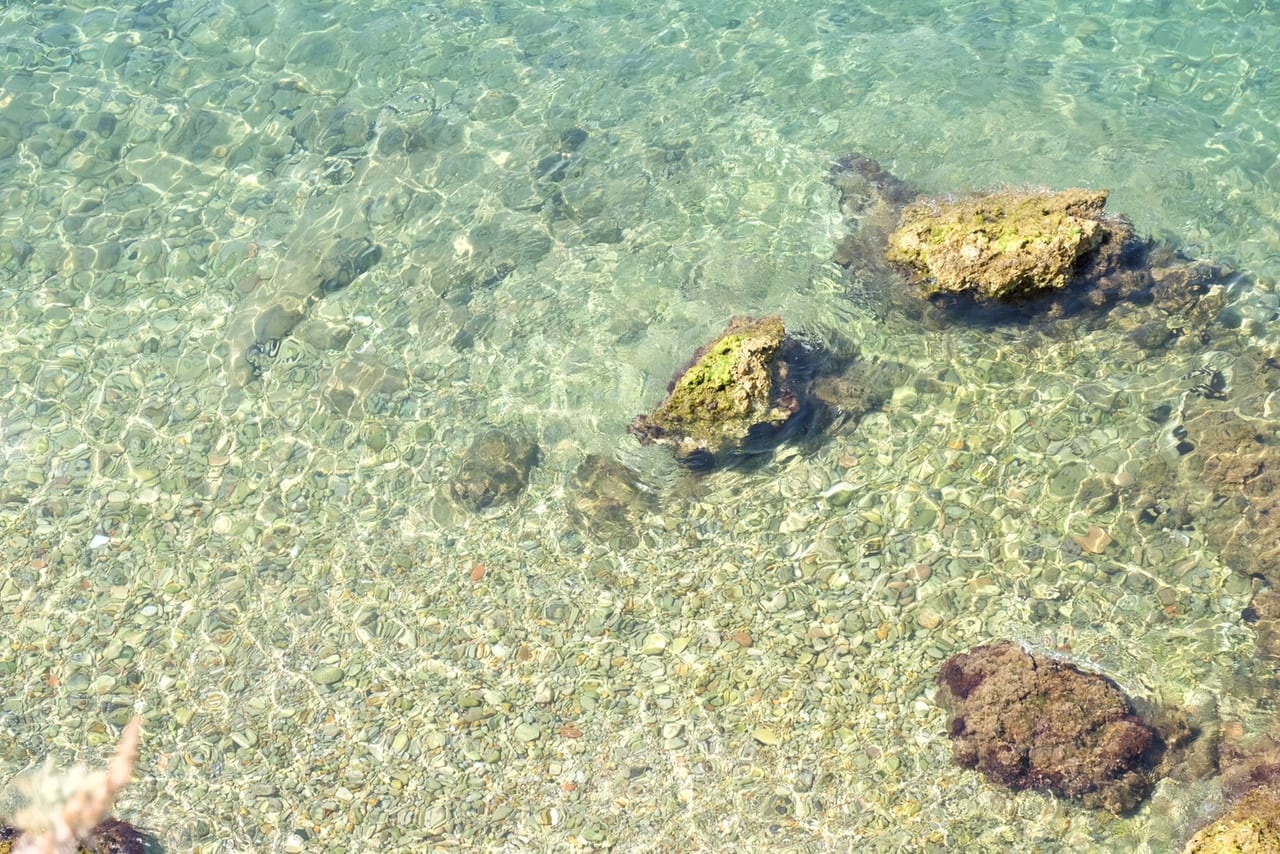 Destinations Visited
Santorini and Corfu, Greece
Saranda, Butrint, Ksamil, Berat, and Tirana, Albania
Budva and Kotor, Montenegro
Belgrade, Serbia
Riga, Latvia
Favorite Destinations
Saranda. What a nice chilled-out town with surprisingly good beaches.
Tirana. I did not expect to love this wacky city as much as I did! I need to go back!
Kotor. Still one of my favorite little towns in the world, even if it's crazy busy and super-hot during the summer months.
Highlights
Dancing all night long on the beach at Sea Dance. I went until sunrise on the second and fourth nights, but the second was by far the best. Everything fell into place. Good vibes, great people, and excellent music blasting as the sky slowly turned from black to green to blue. Much more on Sea Dance in a later post.
Climbing to the top of the pyramid in Tirana. Of course, I got convinced to climb to the top of the broken-down pyramid, then realized there was no way to get down other than scooting on my butt, inch by inch, for about 15 minutes. But what a great view up there!
Living large on the cheap in Albania. Prior to this trip, I thought Macedonia was the cheapest country in Europe, and it turns out that Albania has similarly low prices. Which means you can eat a huge platter of mussels and octopus in a fancy restaurant on the waterfront and still spend less than $10. I bought a TON of clothes, including the lovely dress in the photo below.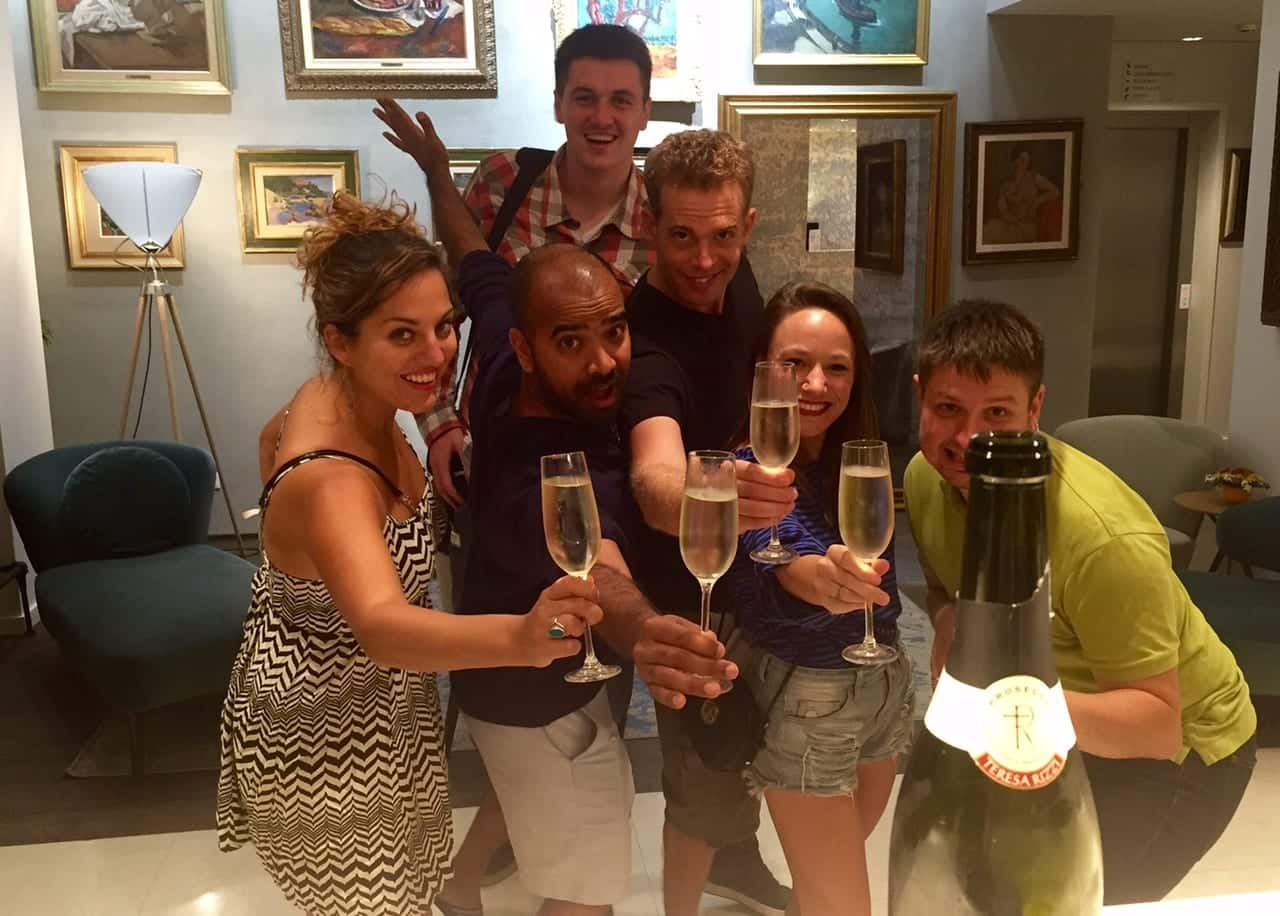 A big night to remember in Belgrade. I know that Belgrade is one of the biggest party cities in Europe, and I expected to be hitting the clubs hard, but instead we went out to a restaurant and drank a ton of homemade rakija. That's definitely a 10/10 would never do again, if you catch my drift.
Climbing the fortress in Kotor. I had already done so a few years ago, but this year I stayed longer and got beautiful, more brighter photos as the sun came up!
Spending time with friends. I traveled with a lot of different blogger friends this month, both old and new, and it was so nice to spend so much time with them.
Meeting up with family in Riga. I had two special guests fly out to join me at the end of the month! It's so nice to have them traveling with me. You'll hear more about this after the trip.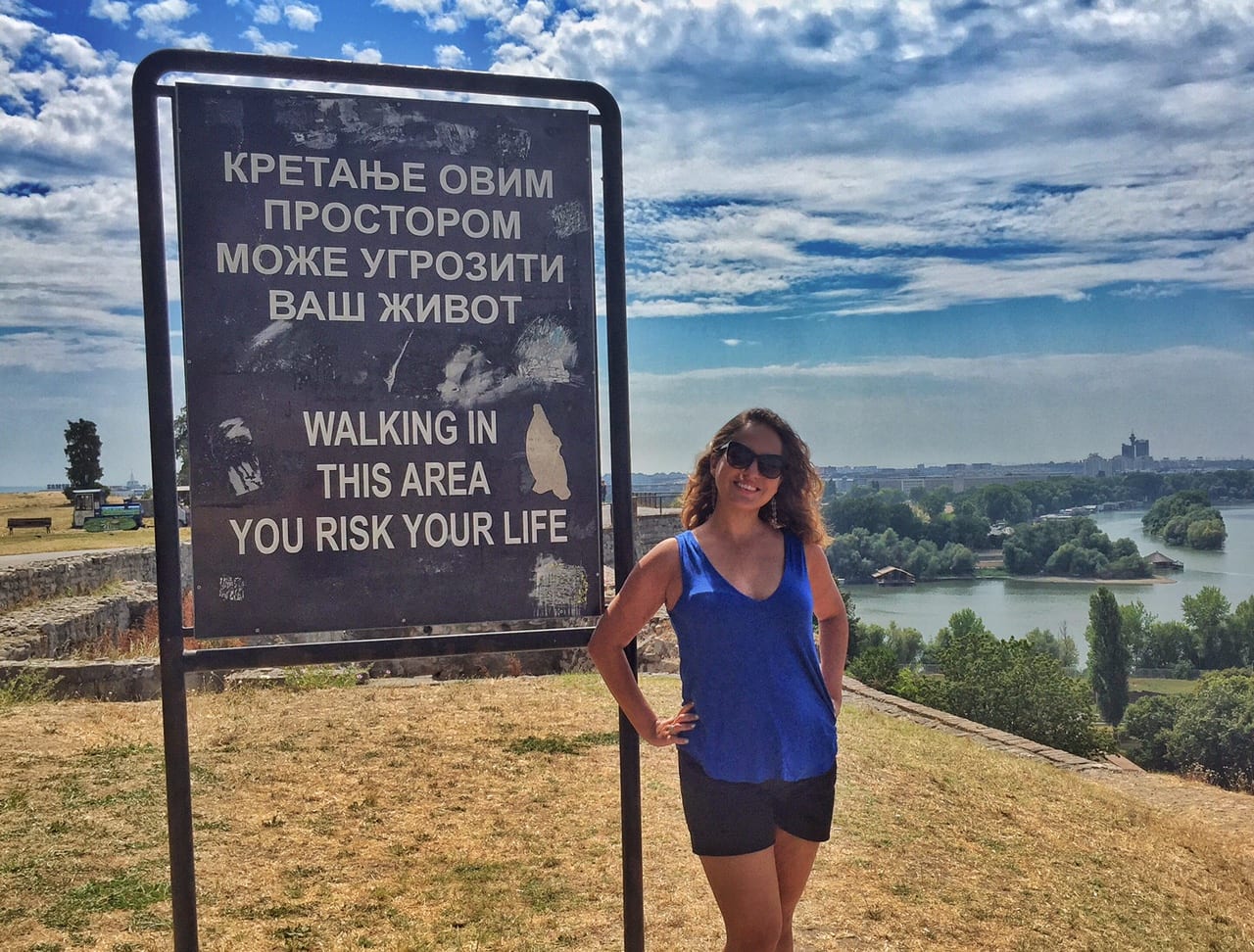 Challenges
I had my worst taxi scam yet at Sea Dance. I was going back to our apartment alone on the first night and soon realized that I had jumped into a crooked cab that had a warped meter that charged me 40 euros for a ride that cost me 6 euros on the way there (and should have cost around $10 that late at night). I refused to pay the 40 euros, threw him 20 euros and ran, he threatened to call the police (really, dude?) and I fake sobbed that I had nothing and ran into my house. He didn't follow. I'm glad it wasn't worse, because it easily could have been.
I was in rough shape after the festival. It's not surprising that I got the worst kind of cold after the craziness of Sea Dance, but I had it on top of various injuries from ripped fingernails to swollen toes to painful joints — it was like my whole body was rebelling! I spent the first few days in Kotor just recovering and nursing my wounds.
An Airbnb arrival went wrong. I arrived in Kotor and found out that my Airbnb didn't have working internet. The good news: Airbnb was awesome about refunding me right away and helping me out, and I found another (much nicer) place to stay in the old town.
Public transportation in Albania was…basic. From Saranda to Fier, the route was absolutely beautiful and completely terrifying, swerving around mountain passes with hardly a guardrail. In Fier, there was no bus to Berat, as I was told, so I had to jump into some rando's van. In Berat, I was assured buses to Tirana ran every 30 minutes, then arrived and found out there was nothing for 90 minutes. Oh, and no air-conditioning and 95-degree heat. Always an adventure!
My computer cord broke in Saranda. Of all the places in the world, it had to happen in the furthest place from an Apple retailer! I was able to survive five days with electrical tape and bobby pins holding it together, then I got a new cord at the iStream store in Tirana.
And for a few days in Saranda, I couldn't get "I'm in love with the coco" out of my head. That was a rough time. OH NO, IT'S HAPPENED AGAIN!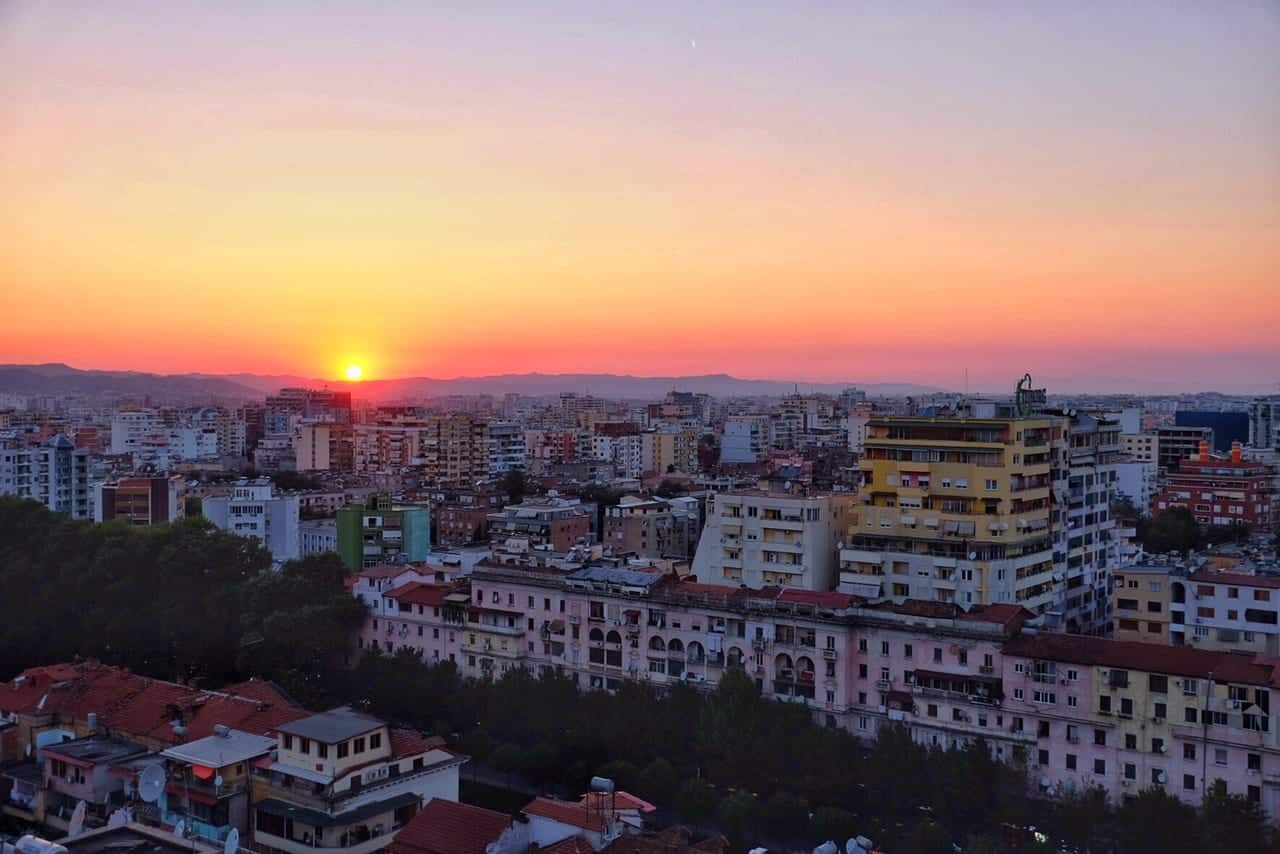 Most Popular Post
15 Lessons from Turning My Travel Blog Into a Career — This is one of the best blogging advice posts I've ever written, and I'm glad it struck a chord with so many of you.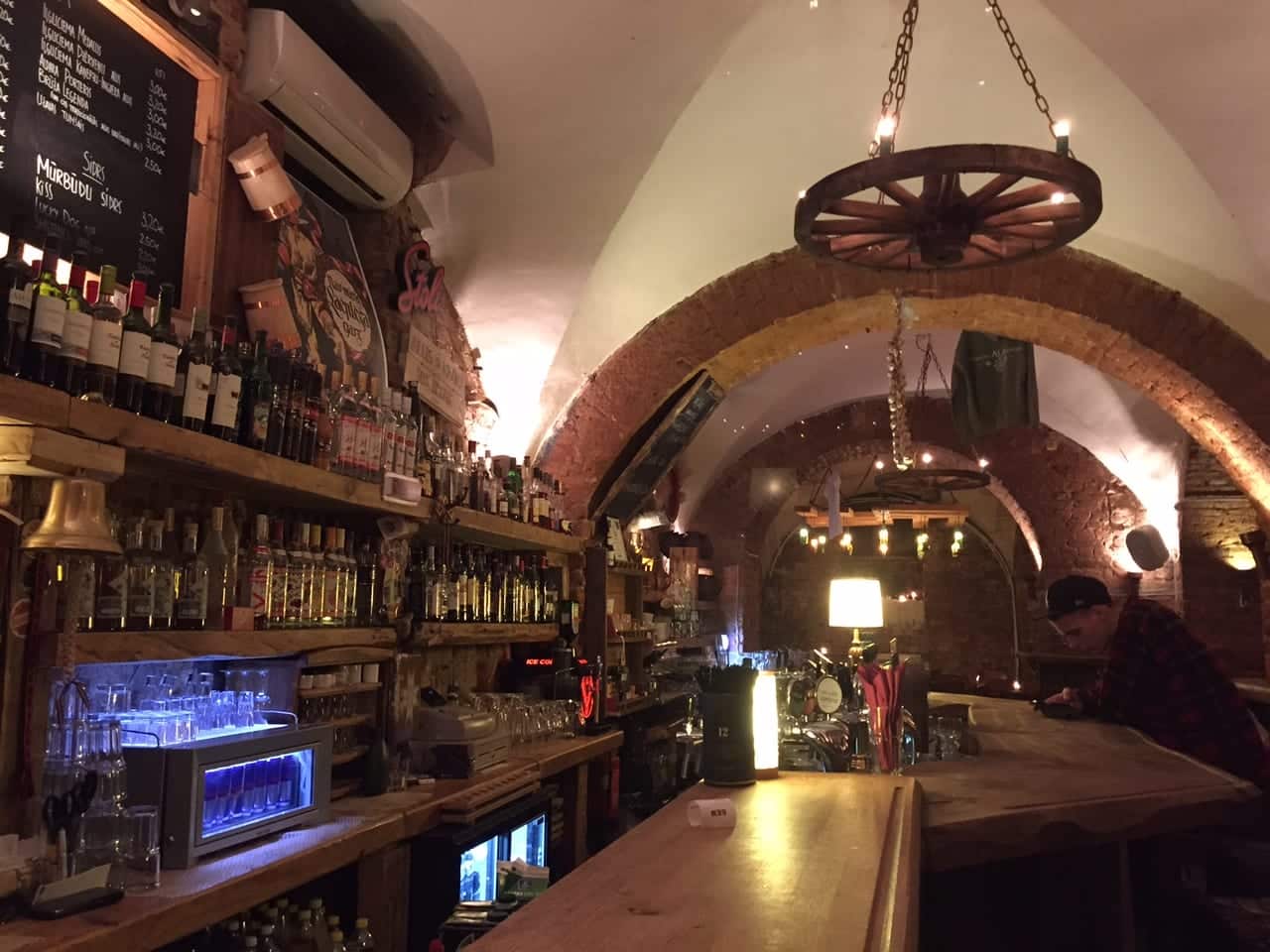 Other Posts
7 Fantastic Food Experiences in Chicago — WAY more than deep dish pizza, these are the best eats I found.
A Day Trip to Andorra from Barcelona — Worth it? Kinda. But I didn't really like it.
Is it Safe to Travel to Greece Right Now? Absolutely. — Required reading for anyone thinking of canceling their trip to Greece due to the economic crisis. You should still go.
The Secret to Solo Female Travel Confidence: Drink Champagne — This post was HUGE! And now it's become my thing! People snap me photos of champagne all the time.
Viewpoints: Traveling While Overweight with Pamela MacNaughtan — A wonderful interview on a subject that should be talked about more.
Milwaukee Rocks! Who Knew? — I had a blast in Milwaukee. Here's what you should do there.
Snorkeling with Sharks in Belize — SHARKY SHARKY SHARK.
Caye Caulker: A Good Place to Go Slow — One of my favorite spots in Central America.
The UNESCO Hunt: 92-101 — More sites! I hit my goal of 101!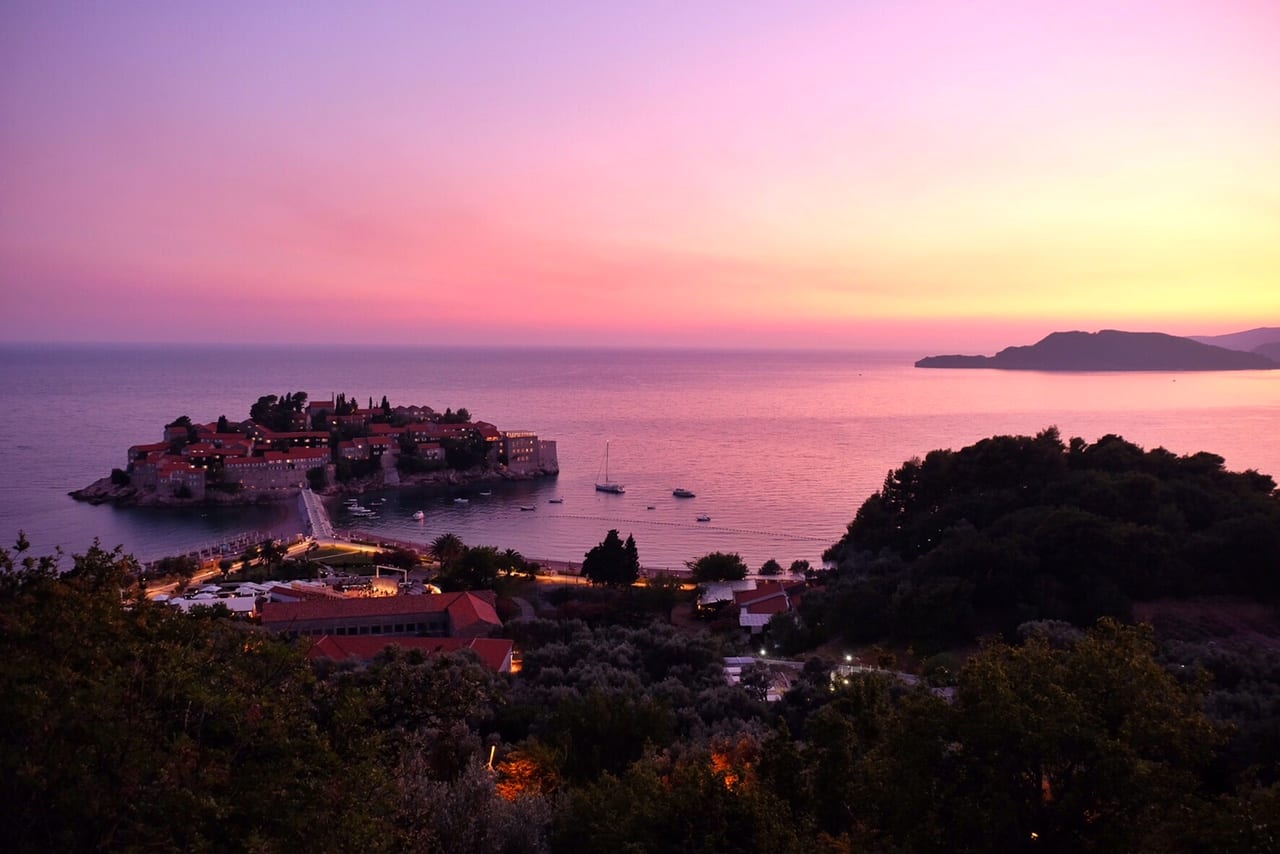 News and Announcements
Nomadic Matt has announced his new nonprofit initiative — FLYTE, or the Foundation for Learning and Youth Travel Education. This program will provide educational trips overseas to students in underserved communities. This is a wonderful cause to support! Check it out here for more information.
Most Popular Photo on Instagram
Honestly, this photo from Kotor is my least favorite photo I posted on Instagram this month. But it was the most popular. Go figure.
Follow me on Instagram for more photo posts from my travels. Last month I hit 20,000 followers; this month I hit 25,000! It's like compounding interest — Instagram grows faster and faster as you get bigger! And for even more, check me out on Snapchat — my name is adventurouskate there!
What I Read This Month
I'm still cracking away at the Popsugar 2015 book challenge, but now I feel like I'm really going to finish it! 32 books down, just 20 to go.
The Bloodletter's Daughter by Linda Lafferty. Taking place in what is now the Czech Republic in the 17th century, a young woman battles between her identities as a common bathmaid and her bloodletter father's assistant as they begin to care for the Hapsburg Emperor's insane son, who becomes obsessed with her. Honestly, I'd put this book into "It would be better as a movie" category because while the plot itself was fascinating, especially since it was based on a true story, I couldn't stand the author's writing style or any of the characters. Category: A book you own but have never read.
Tomboy: A Graphic Memoir by Liz Prince. What a surprise! I loved this funny and touching graphic memoir about a proud tomboy and her gender nonconformity from birth through high school. It's a point of view that you don't hear very often, not least because it addresses gender expression rather than gender identity, and it really made me think about kids respond to people who are different. And I now want to read more graphic novels and memoirs. Category: A graphic novel (yeah, it's a memoir, but I think the point is that it's graphic).
The Martian by Andy Weir. HELL YES! I HAD MORE FUN READING THIS BOOK THAN ANY OTHER BOOK I'VE READ IN YEARS. Seriously, this is such a fascinating and funny and science-y and suspenseful book! READ IT IMMEDIATELY. You will LOVE it. And, ideally, read it before watching the trailer to the movie, which is coming out this October and starring Matt Damon. Category: A book that became a movie.
Everything I Never Told You by Celeste Ng. This book was sad in so many ways — not to the point of making me ugly cry (though I did get close at a revelatory moment near the end), but just because a family can grow up without truly understanding each other. I've also never read about the prejudice interracial Asian-white families faced during the 1970s and it was sad to read about how poorly they were treated. Category: A book by an author you've never read before.
The House on Mango Street by Sandra Cisneros. I had to find a book from my birth year (1984) and this was the only one I recognized: some classes studied it at my high school, but mine never did. It's a series of vignettes set in a tough Latino neighborhood in Chicago. I wasn't super drawn in, but it was a quick and visceral read. Category: A book that came out the year you were born.
What I'm Listening To This Month
I'm discovering so much great music on Spotify lately, I figured I'd share some of it with you!
First of all — I LOVE Miguel's new album Wildheart. Great, modern mix of R&B and rock with one of the best voices in music today. I especially love "Face The Sun," which features Lenny Kravitz.
And Zak Waters decided to remake Ginuwine's "Pony." And it's actually a really good cover. I like it better than the original. Perfect for Magic Mike season.
But my biggest music obsessions are my new favorites from Sea Dance. I'm especially a bit fan of Flight Facilities, Doorly, and TCTS.
"96" by Doorly is probably my absolute favorite song from the festival — it transforms me when it comes on. I now make sure to listen to the beat drop (3:40) whenever I'm on a plane taking off!
Jeremy loves it too, as you can see: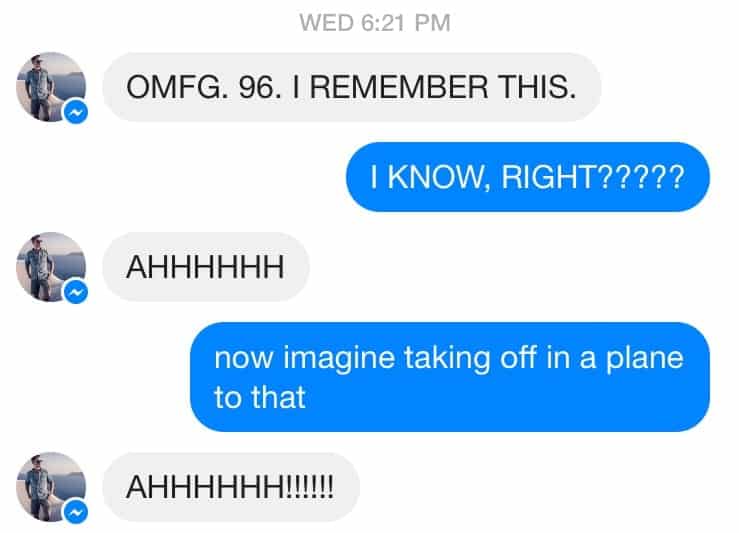 "Thinking About You" by TCTS is just awesome. Give it a listen.
"With You" by Flight Facilities is mellow and nostalgic but still dance-y.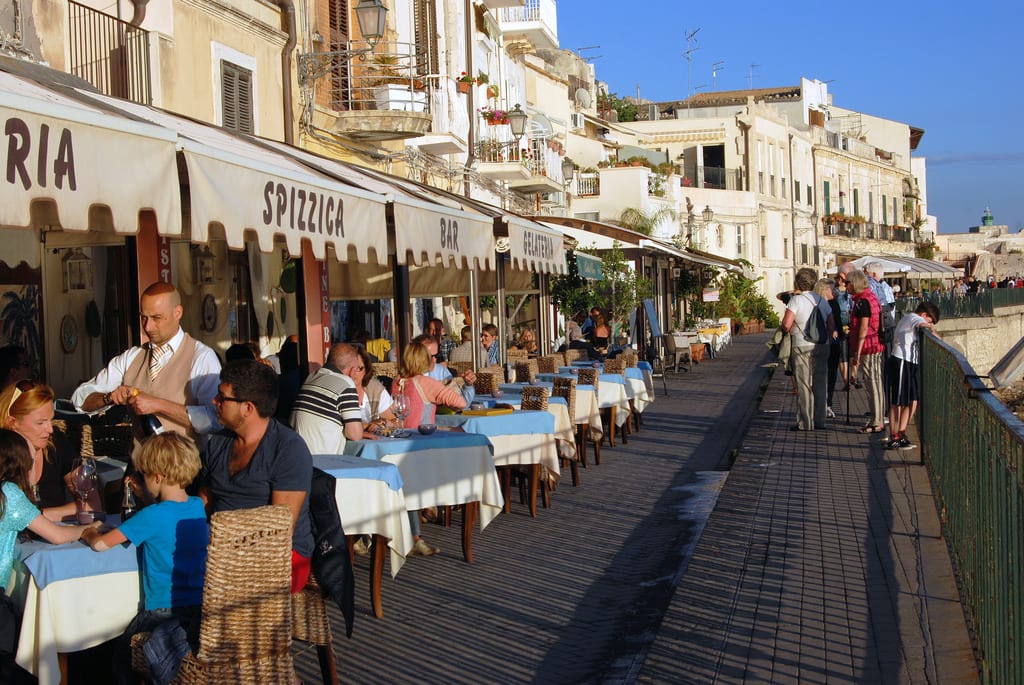 Image: Harvey Barrison
Coming Up in August 2015
I spent a few days in Riga, where I celebrated my 31st birthday, before heading to Sicily, where I am now. I'll be here until August 12, giving me enough time to get to know much of the eastern part of the island.
After that I head to Edinburgh for festival time before winding down my two-month European trip with a few days in Iceland. Then home to Massachusetts for a much-needed break. Beyond that, there's always a chance I'll drop into New York!
Any recommendations for Eastern Sicily? Let me know!
Get email updates from Kate
Never miss a post. Unsubscribe anytime!