Adventurous Kate contains affiliate links. If you make a purchase through these links, I will earn a commission at no extra cost to you. Thanks!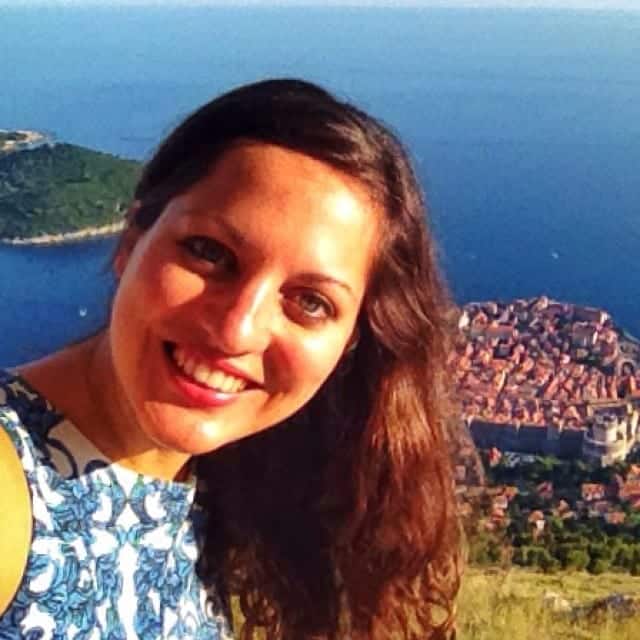 What a crazy, whirlwind month! After spending the spring in the UK and Ireland, I was afraid that I wouldn't get to have a "real" summer — but then came Croatia with its warmth and sunshine. It was exactly what I needed.
Destinations Visited
Killarney, Portmagee, Skellig Michael, Dublin, and Newgrange, Ireland
Belfast, Portrush, and Antrim, Northern Ireland
London, England
Zagreb, Samobor, Plešivica, Zadar, Paklenica National Park, Šibenik, Krka National Park, Split, Trogir, Trsteno, and Dubrovnik, Croatia
Favorite Destinations
Zadar, Croatia — This is my place. A stunningly beautiful yet low-key city, with plenty of tourist amenities but not strictly for tourists. Zadar is chilled out, and it's home to fantastic sunsets.
Dubrovnik, Croatia — I was disappointed by Dubrovnik the first time around, but my second visit sealed the deal — I loved it. The secret? Getting out of the Old City, exploring the surrounding area (including kayaking around it and taking the cable car to the top of the city), and only venturing into the Old City late in the day, when the crowds are gone. Beautiful, blissful, and I am in love with every photo I took.
Causeway Coast, Northern Ireland — Gorgeous coastline, geological marvels, sweet beach towns, craggy chasms — there is so much to see on this coast and I had no idea! I need to return.
Highlights
So many highlights.
Getting to explore Croatia for a week with three smart, innovative travel bloggers was incredible. Croatia itself was beautiful and glorious and perfect — but on top of that, we spend our long car rides and nights at wine bars planning, strategizing, and bouncing ideas off each other. It was superb — the intellectual equivalent of going to a spa for a week.
Getting to see Skellig Michael, an absolutely mind-boggling place, was one of the most jaw-dropping adventures I've had in a long time. If you are planning a trip to Ireland, I urge you to plan your trip around Skellig Michael. There is no place like it, and it will blow your mind.
I picked up six new World Heritage Sites this month and got to have a week of summertime temperatures (including brutally hot weather in Šibenik and Dubrovnik) — that's definitely a win as far as I'm concerned!
Also, a friend taught me how to play Texas Hold'em and I joined a game with some poker buddies…and I was actually pretty good at it until I bet everything I had on a pair of sevens!
Challenges
Work-life balance. Always a challenge. After being back in a new apartment for about six weeks (but being away on trips for half the time), I haven't yet hacked how to balance my work time and non-work time.
It's especially tough when my trips have been so busy that when I get home I don't want to leave the house; additionally, there's having having a partner who works shifts and has an unpredictable schedule, making your own schedule less structured. And the very nature of being an entrepreneur means that you never stop thinking about work. Ever. It's not easy; I'm working on it.
The biggest travel mistake I made this month was not allowing enough time for Giant's Causeway and the Causeway Coast. I only allotted one day and it was downpouring, so I waited until the afternoon, when it was supposed to be less rainy. The causeway was fine to see in the rain, but there is SO much to see on the coast and I had to skip most of it because I started too late and the bus wasn't running past 6:30 PM.
Don't make the mistake I made — leave plenty of time for the Causeway Coast!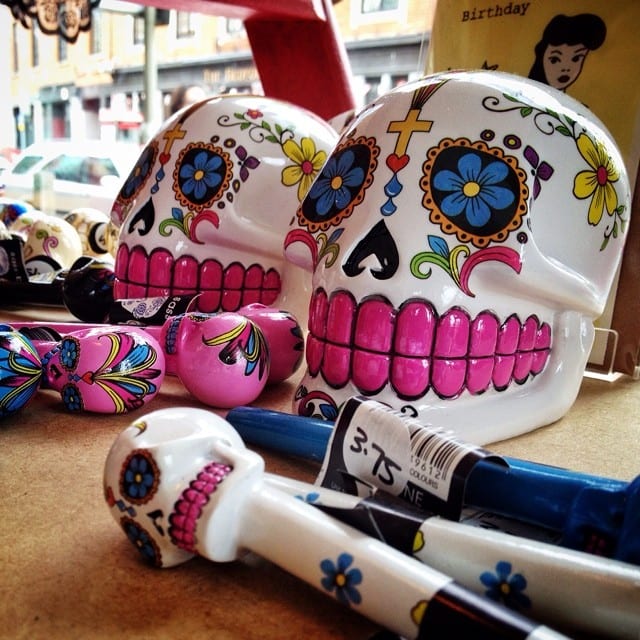 Most Popular Post
I'm Off to Road Trip Through Croatia! — I was surprised that a trip preview post did so well — people really love Croatia!
Other Posts
This Summer: Quirky Festival-Hopping in Europe — A preview of the Must Love Festivals campaign, which will take me to five festivals in five countries.
The Miracle Church of Mosta, Malta — This church in Malta actually stopped bombs during World War II.
San Blas Bay: A Hidden Beach in Malta — This beach is hard to get to, but worth the trip.
Why I'm Loyal to Intercontinental — Truth: I love Intercontinental, I love their hotels, and I loved my latest stay at their Berlin property.
The UNESCO Hunt: 72-81 — My latest 10 World Heritage Sites, from the Philippines and Macau to America, Germany, Malta and Ireland.
Win Two Tickets to Brazil! — Anyone want to fly to Rio? The contest is still active. US residents only.
Flyboarding in Malta, Or, The Day I Became Iron Man — One of the coolest adventure sports I've ever done!
Introducing Limerick: Ireland's City of Culture — Limerick had a tough reputation to fight — so they invested in the arts.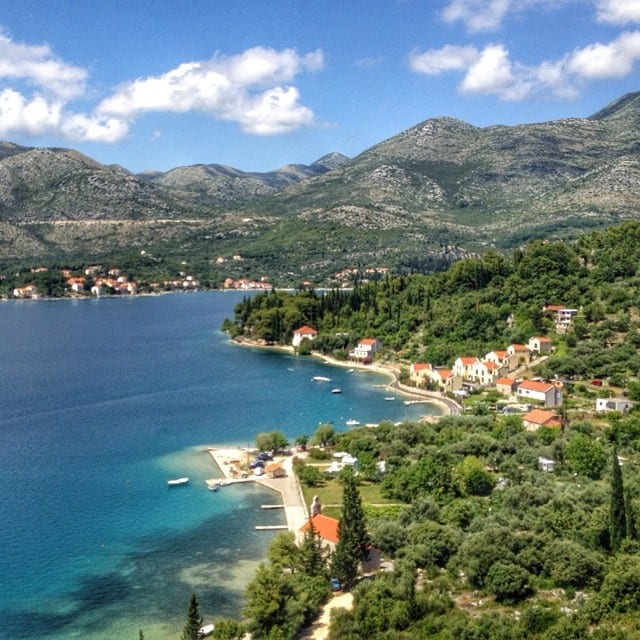 News and Announcements
I'm pleased to announce that I will be a keynote speaker at the 2015 Women in Travel Summit in Boston, Massachusetts!
The summit takes place from March 27-29 at the Revere Hotel in the Theater District in Boston and it's aimed at female travel bloggers, travel writers, and travel entrepreneurs.
I'm thrilled to be giving my first keynote ever, and to have it be at such a great conference. The fact that it's in my home city of Boston is the icing on the cake.
You can find out more about the conference here, and I hope to see you there!
As always, I'm giving away $25 off your first Airbnb stay if you sign up for the site through this link.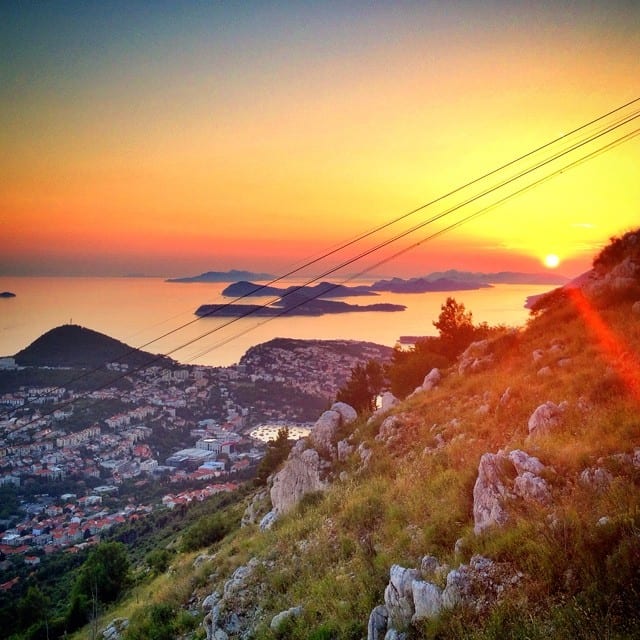 Most Popular Photo on Instagram
Sometimes you take a photo and and know it will do well. Sunsets are always huge — but a colorful sunset over Dubrovnik with lens flare and islands in the distance? MASSIVE. This photo got 337 likes and is my new most liked photo of all time.
You can always follow me on Instagram for live updates from wherever I am at the moment.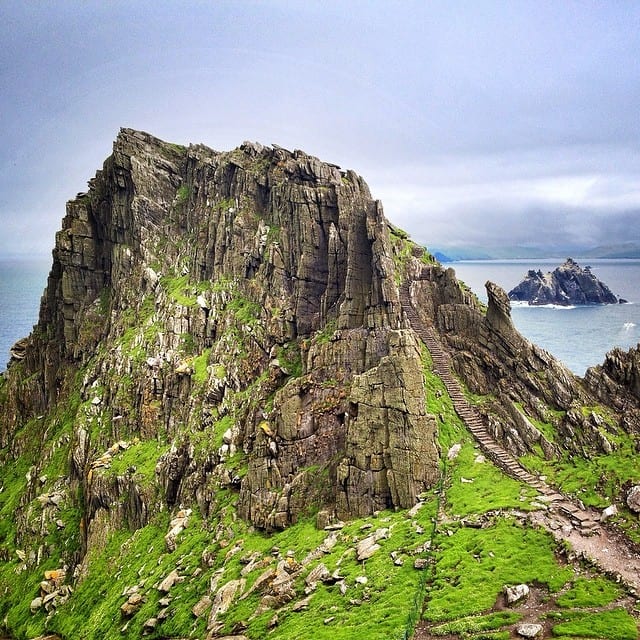 What I Read This Month
The Queen of Hearts by Colleen Oakes — This dark fantasy novel, written by my lovely and talented cousin Colleen, tells the backstory of the Queen of Hearts from Alice in Wonderland. What happened in her life to set her on a path of beheading everyone who displeased her? This is a dark, bloody version of Wonderland, and it's the first in a trilogy — I can't wait for the next book to come out!
Nineteen Minutes by Jodi Picoult — I can't tell if Jodi Picoult books are more hate-reads or guilty pleasures, but I have to devour one every now and then. Nineteen Minutes, while as formulaic as the others (Small-town New Hampshire! Moral ambiguity! Cop-or-fireman falls in love with a 40-something lawyer-or-doctor and gives a soliloquy on how much he loves her curves!) is one of her better ones and examines the circumstances that led to a school shooting.
Elly in Love by Colleen Oakes — The sequel to Colleen's first book, Elly in Bloom, Elly in Love picks up right after the finale — another romance starring a sweet but klutzy florist in St. Louis. The book is a strong sequel to the first book, went in a lot of directions I didn't expect, and I devoured it in two days! Also, Elly in Bloom is now only 99 cents on the Kindle.
Image: Mark Gregory
Coming Up in July 2014
Finally, Slovenia! I've wanted to visit this country for a better part of a decade and finally it's time! I leave on July 2 to visit for five days — two days in Ljubljana at the Ana Desetnica Street Theatre Festival for the Must Love Festivals campaign, followed by a three-day road trip with my friend Peter of Travel Unmasked.
After Slovenia, I'll have two weeks at home in London before I head out to Finland — also for the first time ever! I'll be landing in Helsinki, attending the Kuhmo Chamber Music Festival in rural central Finland, then I'm extending the trip to explore more of the country on my own.
Any suggestions for Slovenia or Finland? Let me know!
Get email updates from Kate
Never miss a post. Unsubscribe anytime!