Adventurous Kate contains affiliate links. If you make a purchase through these links, I will earn a commission at no extra cost to you. Thanks!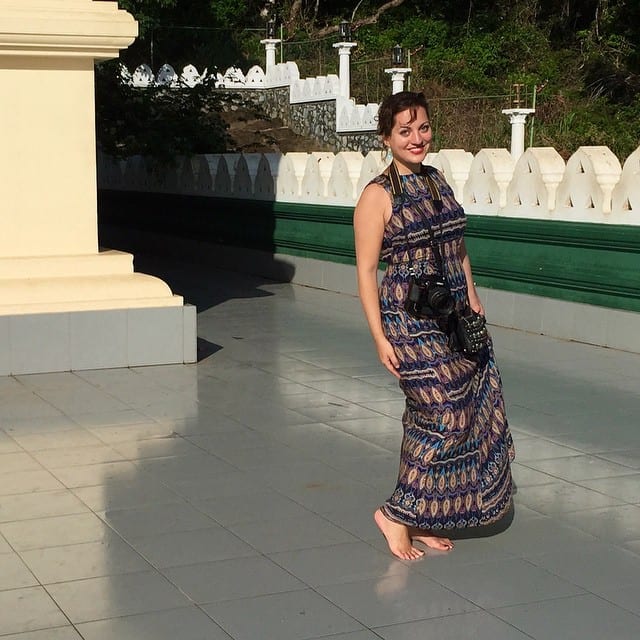 Well, I finally did it. After two and a half years, I finally took a vacation.
But aren't you always on —
STOP! Don't even!
Believe me, I know how ridiculous it sounds. I travel the world full-time, stay in luxury hotels, and people get me to do things like fly like Iron Man and climb the Sydney Harbour Bridge and eat my face off in Italy's best food region, all for free.
But when I travel, I never stop working. I spend hours of my day chained to my computer; if not, I'm chained to my phone, wifi-hungry and begging the local establishment to turn their router off and on again. I haven't given myself permission to step away from this work routine since I first visited Croatia back in 2012!
But after the TBCAsia conference, I had two weeks to spare, a bunch of blogger friends with whom to travel, and several hotels that offered to host us. Conditions were perfect.
And so I let go. I relaxed. I hung out with several of my best blogger friends. I spent my days swimming and exploring. And it was divine.
My trip to Sri Lanka and TBC Asia was nothing short of life-changing — the single most healing trip of my life. I'll get into it more in a later post; just know for now that I'm in a really great spot mentally. The best place I've been in a year or longer.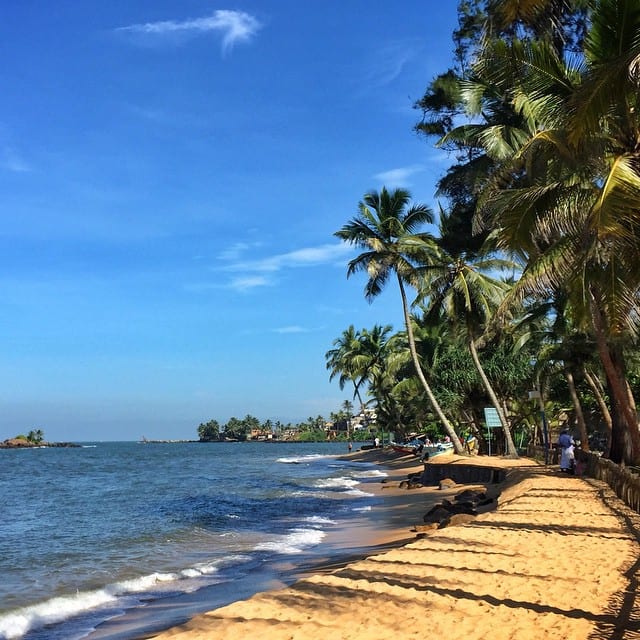 Destinations Visited
Reading, Lynn, and Boston, Massachusetts
Colombo, Habanara, Kaudulla National Park, Sigiriya, Polonnaruwa, Dambulla, Kandy, Beruwala, Galle, Hikkaduwa, Unawatuna, Koggala, and Mirissa, Sri Lanka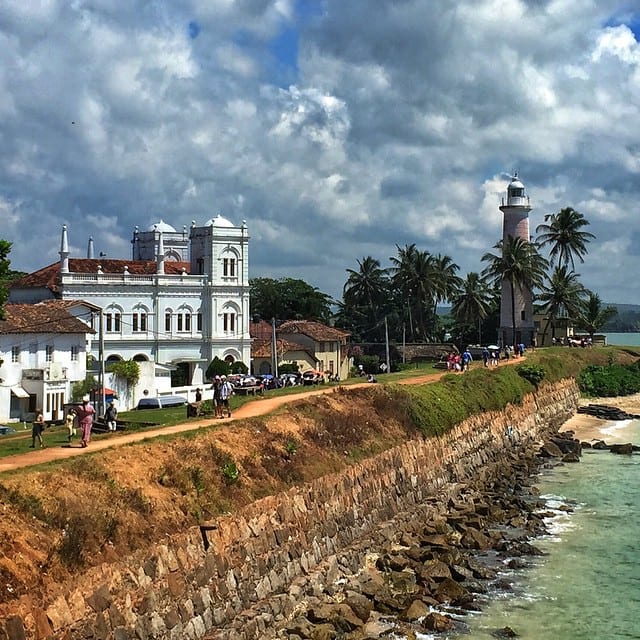 Favorite Destinations
Galle — What a cool town! Anchored by a centuries-old fort and the clearest waters I've seen outside the Balkans, Galle is a funky city that quickly became my favorite spot in the country.
Sigiriya — Imagine a giant rock dwarfing an ancient city, surrounded my mountains. Sigiriya was majestic and climbing to the top was a major highlight of my time in Sri Lanka.
Unawatuna — The backpacker beach town of Sri Lanka. Unawatuna is cool, fun, and really reminds me of Sihanoukville — minus the sleaze factor.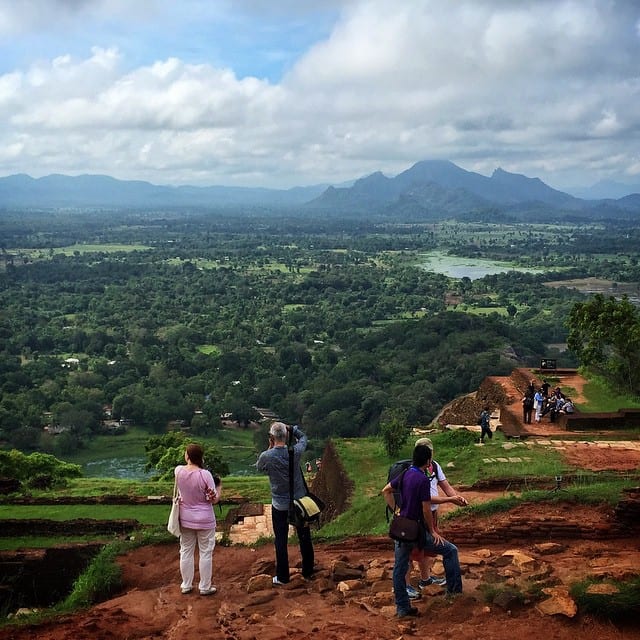 Highlights
I hit my goal — I've visited 101 UNESCO World Heritage Sites! My goal was always to say that I've been to more than 100 with a smile, and it's a great feeling to be able to say that. I'll be doing a recap of my 10 most recent sites soon.
TBC Asia was an incredible conference — the best travel blogging conference I've ever attended. Between the elite group of 40 bloggers from the Professional Travel Bloggers' Association (of which I'm a founding member), the interesting talks, and an industry hungry to work with bloggers, this conference was a game-changer. Many thanks to the fabulous Cinnamon Hotels, CVisit Sri Lanka, Sri Lankan Airlines, and Mobitel for bringing this event to fruition, as well as the PTBA for their tireless work.
Also, while I always have a very rough time with jet lag when flying from the Americas to Asia or vice versa, this time I did much better. The secret? Melatonin, which I took before bed. It wasn't perfect (I tended to go to sleep at 11 and wake up at 5 for the first week), but at least I wasn't staying awake all night and falling asleep in the middle of the day like I usually do.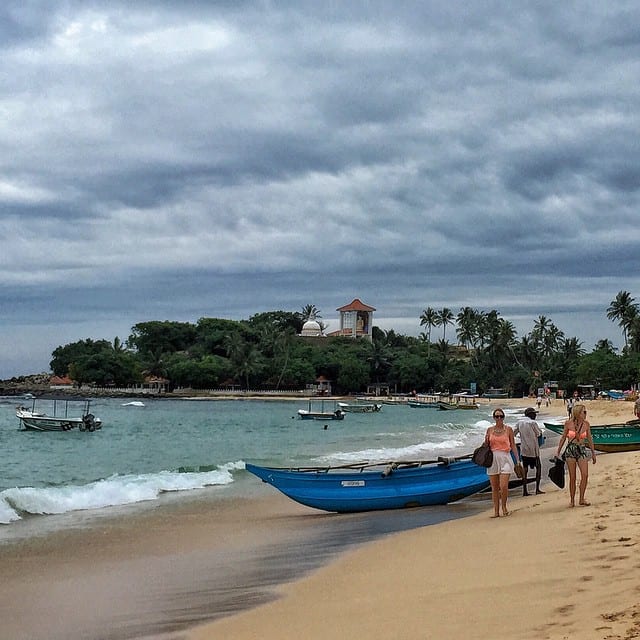 Challenges
I got sick this month — REALLY sick. I knew that I'd get some kind of cold in Sri Lanka due to how little I was sleeping, and boy, did it arrive with a vengeance.
In about six hours, I went from light sniffles to aches to a fever and chills so violent I couldn't sip my tea without spilling it. It was awful — but because it arrived so quickly, I knew it would depart quickly. Later that night, the fever and chills were gone, but I was still shaky and weak for the next few days.
Thanks so much to my friends for helping me out in my time of need — especially Becki for going pharmacy-hopping and bringing me Paracetemol and Leif for insisting I eat a ton of raw garlic mixed with honey followed by an entire chopped raw onion ("Eat it like popcorn!"). That stuff actually works, especially when you're so plugged up you can't taste anything.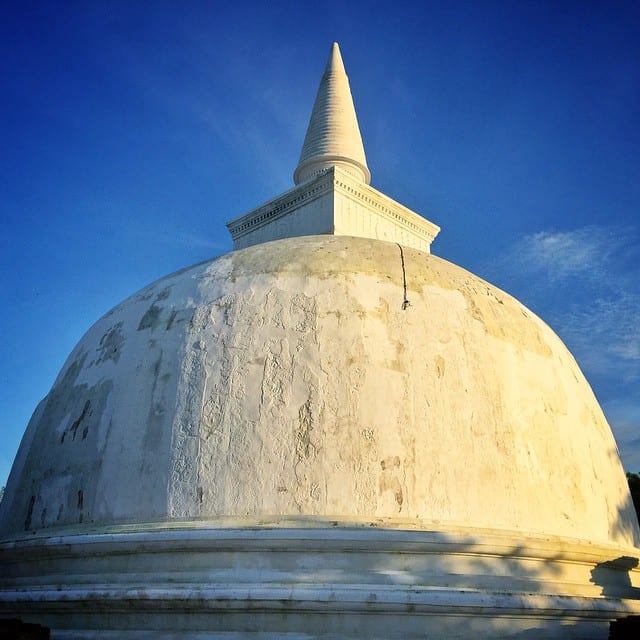 Most Popular Post
Ten Years Since Florence: A Retrospective on Study Abroad — I was SO THRILLED that this post did so well!
Best of all, my roommates from Florence LOVED it! (Which is a relief. Part of me was afraid they'd be begging me to hide their identities…)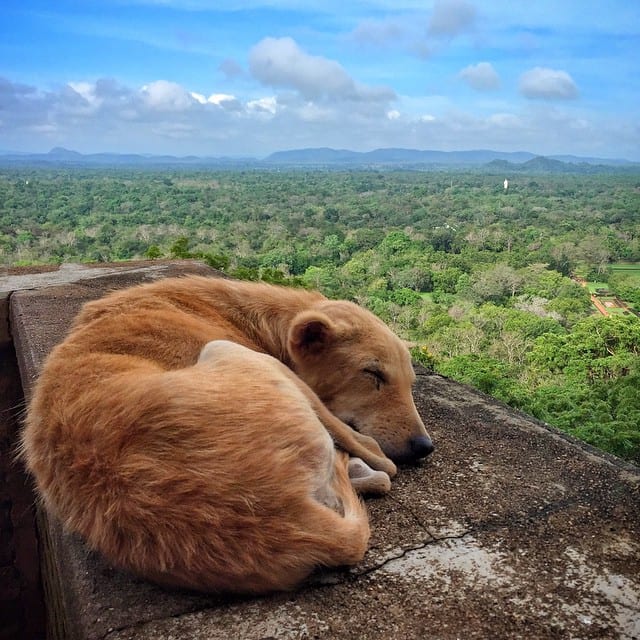 Other Posts
It was a light month due to my vacation. Here are the remaining posts:
Five Things I'm Loving Right Now — From the best eyeliner ever to a sweet sleep tracking app and my new reality TV pleasure!
Ask Kate: Should I Book My Accommodation Ahead of Time? — The perks and pitfalls of waiting until you're on the ground.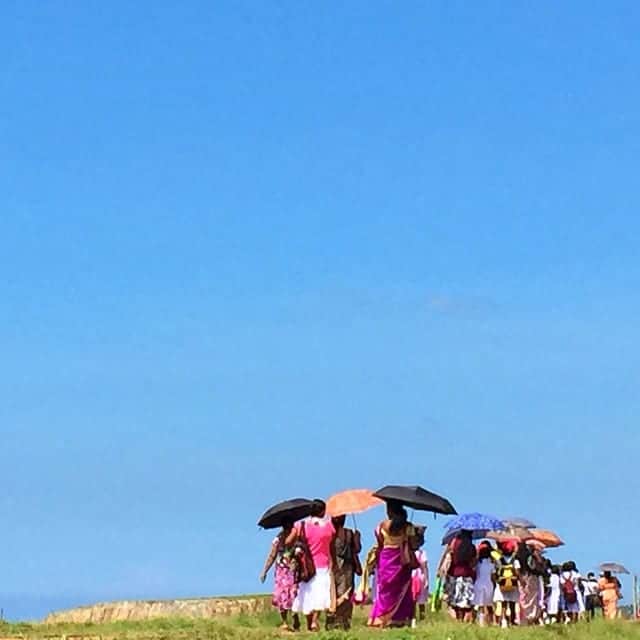 News and Announcements
I hope you're thinking of coming to the Women in Travel Summit in late March in Boston! I'll be keynoting and plenty of other fabulous ladies are speaking. It should be a great opportunity to meet, talk business, and eventually take over the world.
If you'd like to come, you can get 10% off your ticket with the code KATE15. This code is valid until December 31, 2014.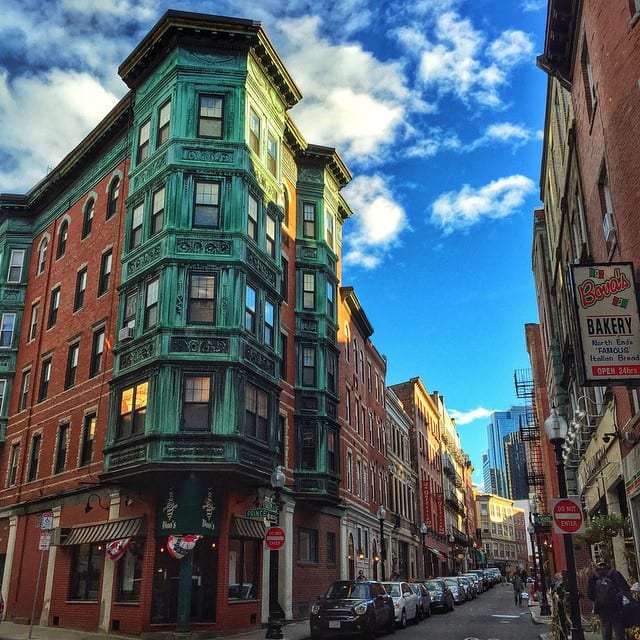 Most Popular Photo on Instagram
Believe it or not, my most popular photo of the month isn't a Sri Lanka photo — it's Boston! The North End is one of my favorite Boston neighborhoods for architecture (as well as food and history) and it's so much fun to photograph.
Pictured on the right is Bova's, a 24-hour bakery. Not much in Boston is open 24 hours, so Bova's is a great place to stop for some late-night pastries!
As always, you can follow me on Instagram for live updates from wherever I am.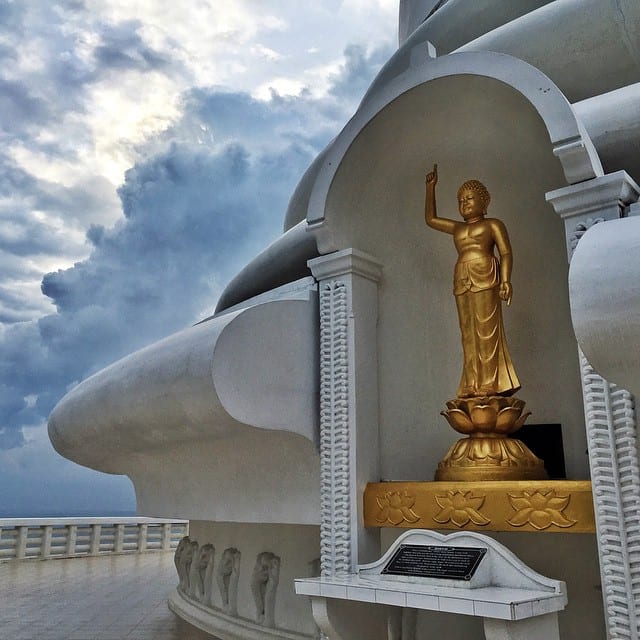 What I Read This Month
Is there a point in posting this when I'm reading nothing? It's been months and I know how horrible I've been. I know how Stephen King says that if you don't have time to read, you don't have time to write — but I've been working so hard on a project that it is taking priority over everything.
I will resume reading. I promise.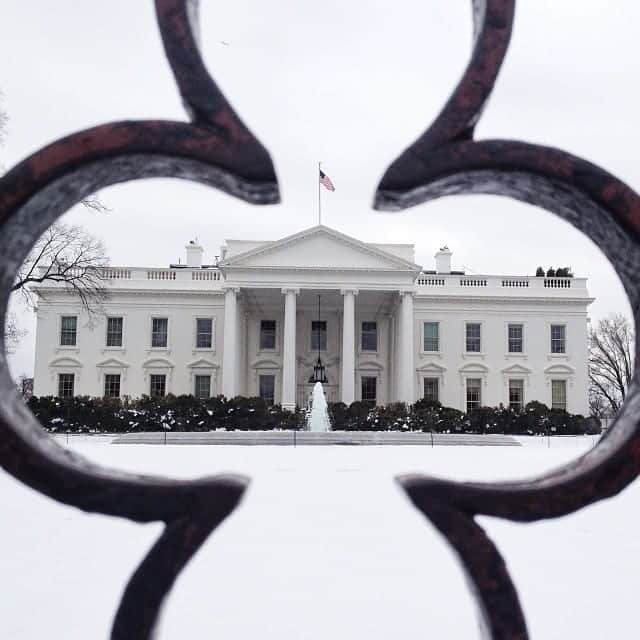 Coming Up in December 2014
I've got some crazy travel ahead! As I post this on December 1, I have one night in Hikkaduwa, one night in either Colombo or Negombo, an overnight flight from Colombo to London, three nights in London, flying from London to Dublin to Boston, one night in Boston, flying to DC, two nights in DC (and the White House!), a $3 bus to NYC (gotta love Megabus!), and at least three nights in NYC; hopefully more.
Then I'll be spending Christmas in Massachusetts for the first time in far too long. I missed the last two Christmases and I never want to miss two in a row ever again.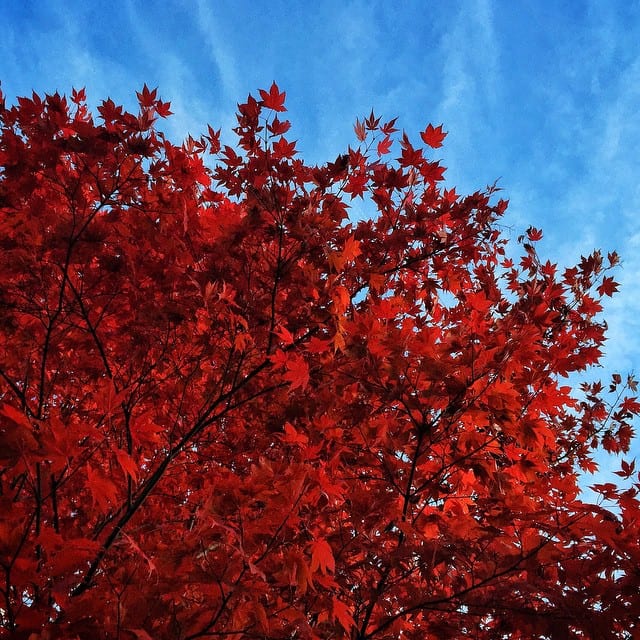 In Memoriam
And finally, I must conclude this month's recap on a sad note. We recently lost a member of the travel blogging community — Wes Nations of JohnnyVagabond.com, who passed away after a long illness.
Whenever I discuss quality writing in travel blogs, I always mention Wes. His writing was raw and jarring — the kind of writing that would prove to skeptics that yes, there is merit in travel blogs. You couldn't read a story of his casually. He wrote the kind of stories that would force you to stop and meditate on them afterward. And that wasn't all. His design and photography were top-notch.
Many of you know how much I enjoy writing about the darker side of travel. Well, nobody was better at that than Wes. Period. He was simply the best in the world, and I can't think of anyone who did it better, even in travel literature. Just take a look at the story he wrote about being offered a child prostitute.
Wes and I were online friends who never met up in real life, but we made plans to meet up in Chiang Mai. Twice. Our plans fell through both times. It was a big regret of mine then and even more so now.
Please take a look at his site today. Bookmark it. Read through his stories. See the world a bit differently. I particularly recommend reading his "Crazy Stories" archive.
Rest easy, Wes. We were lucky to have you as long as we had you.
Get email updates from Kate
Never miss a post. Unsubscribe anytime!