Adventurous Kate contains affiliate links. If you make a purchase through these links, I will earn a commission at no extra cost to you. Thanks!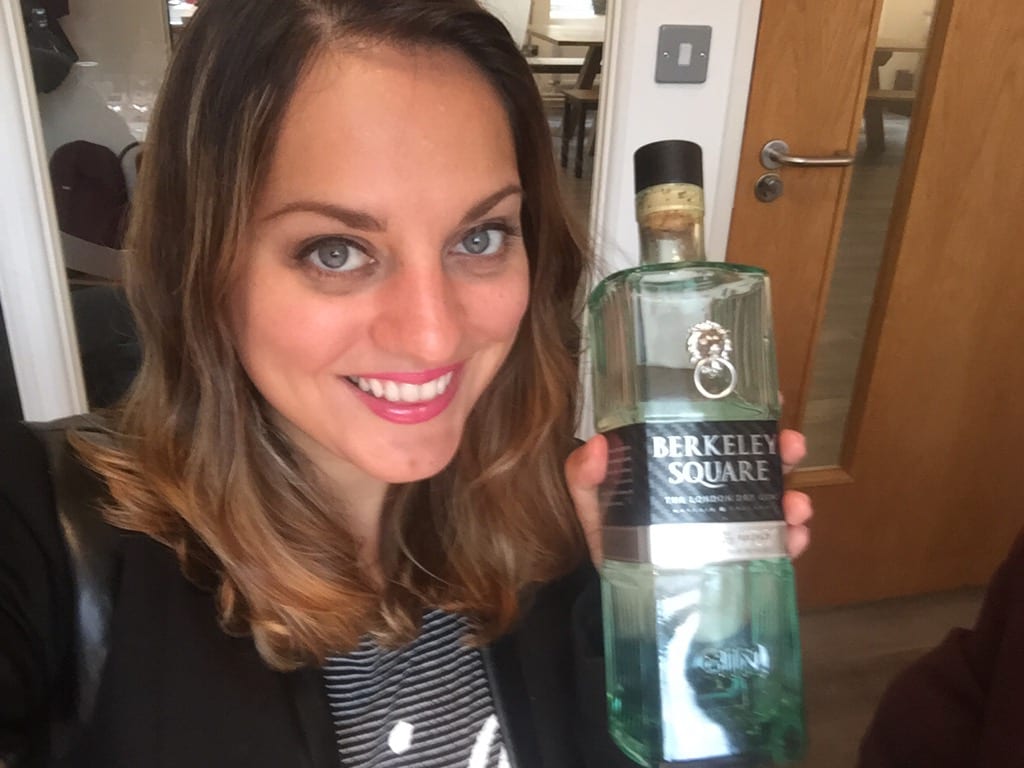 Happy November, everyone! I've arrived back at home in Massachusetts after a busy month of jetting around Europe and the United States.
This month proved one thing for sure: at this point in my life, the guiding force in my travels is going wherever I can see my friends. Everywhere I went this month was either because I had a work commitment or I had friends to visit.
I also had the craziest travel week of my life this month. After leaving our villa in Pollença, Mallorca, I spent one night in Magaluf, flew to London, one night in Shepherd's Bush, flew to New York, three nights in Brooklyn, one night in Manhattan, flew to Los Angeles for EIGHT HOURS (seriously) and turned around and took a red-eye back to Boston.
I did that mostly for the novelty factor, but I think a schedule like that is more doable if you're in your early twenties and able to bounce back quickly. As for me, after landing in Boston, I spent days on the couch buried in blankets. A travel hangover, if you will.
Destinations Visited
New York, New York, USA
London, Warrington, Keswick, Castlerigg, Grasmere, Liverpool, Stourton, Moreton-on-Marsh, and Harrington, England
Copenhagen, Denmark
Berlin, Germany
Palma, Pollença, and Magaluf, Spain
Los Angeles, California, USA
Reading, Massachusetts, USA
Favorite Destinations
Pollença. Mallorca may be famous for its beach resorts, but my girls and I were happy as a clam in this beautiful inland town.
Copenhagen. I still can't explain what this city does to me, but I found it even more vibrant in October.
London. Now that I can fully separate my love for the UK from my past relationships, I feel like London and I are truly kindred spirits.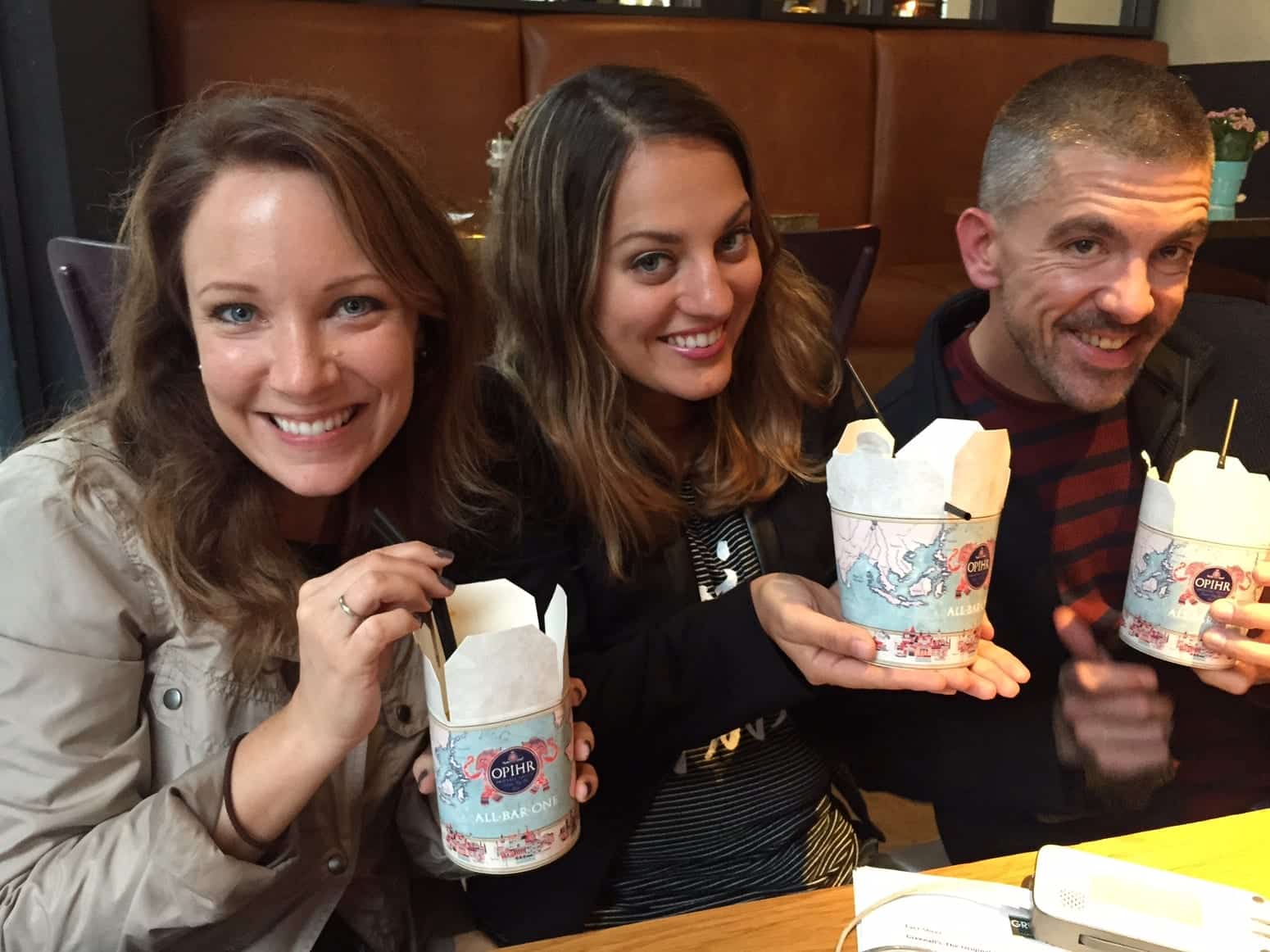 Highlights
Gin-hopping through the UK. I've written about this trip here and here already, and I found my gin trip to be incredibly fun, incredibly interesting, and well worth diving into the intricacies of distilling gin, a subject I knew nothing about. (And it's always lovely spending time with my buds Rachelle and Matt!)
Doing Copenhagen better (and right!) this time around. I wrote about how I did my summer visit to Copenhagen wrong in many ways — this time, I saw a lot of places I should have the first time around (thanks to Alex, the best guide!), with the bonus of fall colors.
The best, however, was getting into Copenhagen's world-renowned dining scene. I had a dinner at Höst, which blew my mind. (And for about $130 total including wine pairings, incredible value for money in Scandinavia.) My favorite course: crispy chicken foot, lobster, and pumpkin ribbons with juniper cream, black pepper, and lobster cream. One of the best meals I have ever had.
Taking a train that went on a boat! There are only a few places in the world where you can take a train that goes on a boat in its entirety, and one of them is the route from Copenhagen to Hamburg. Definitely a cool experience.
One night of partying in Berlin. I technically was in Berlin for three nights, but my schedule made it more like one. Of course, I called up my favorite Berlin-living party friend from Boston (Josh) and my favorite Berlin-living party friend from the blogging world (Candice) and we had a crazy night out.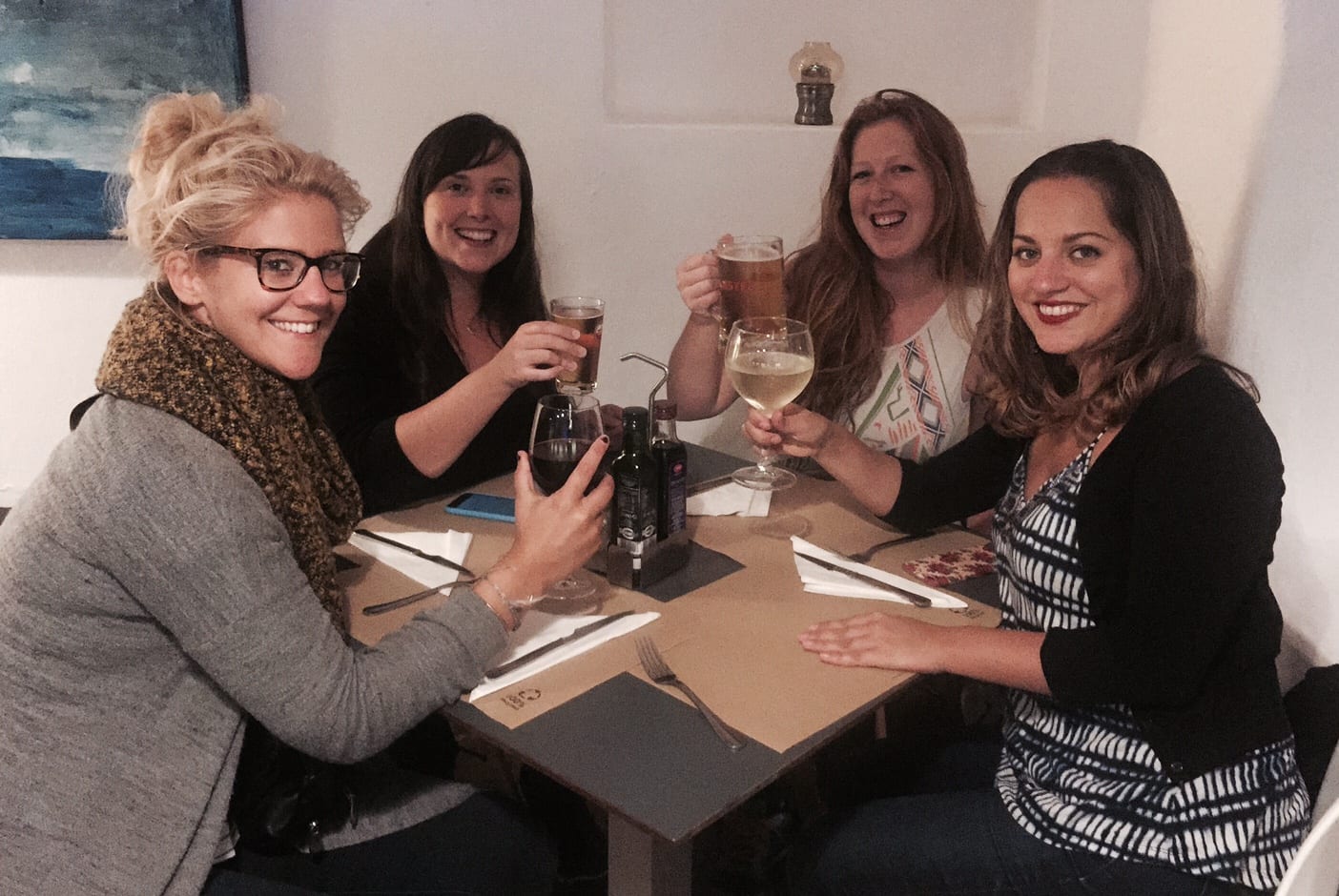 Spending a week in a Mallorca villa with my ladies. Cailin snagged a villa rental in Pollença, Mallorca, and that was all the convincing I needed! Soon, Vicky and Candice flew out to join us. We spent our days relaxing in the sunshine, eating lots of tapas, drinking lots of cava, and when we found out we had friends nearby, we even threw a party!
One not-awesomely-bad-but-just-awesome party night in Magaluf. Candice and I needed to stay closer to the airport for our final night in Mallorca, and I suggested we go to Magaluf — one of the biggest party destinations for Brits. Think Jersey Shore turned up to 11. Well, we went out, received two drinks and six shots EACH for just 5 euros each (!!), and ended up having an amazingly fun, super dancey night out! Well worth coming home at 3 AM to wake up at 6 AM…
A very fun London reunion. One of my goals of lately has been to spend more time with friends I don't see often enough, and I was happy to see my travel buddy Chris, whom I met nearly five years ago on Christmas in Sihanoukville. I crashed at his place for one night in London and he and his girlfriend Daisy took me out to the pub, to a cool cocktail bar, and we gallivanted around Shepherd's Bush and Chiswick. Perfect one-night London stopover!
More time in Brooklyn. I stayed in Boerum Hill this time around, and the more I think about it, the more I think I'm getting closer to finding a neighborhood that's right for me. Boerum Hill has a great combination of location, amenities, and price. I also did a stay in Brooklyn Heights at the beginning of the month, which is my favorite, but I think I could get more value for money a bit further away.
Gin reunions with my favorite distillers! I went to two British gin parties, one in New York and one in Los Angeles, as part of my #GREATBritishSpirit campaign. The best part was definitely getting to hang out with my favorite distillers again! (And the bottles they so kindly let me take off their hands.)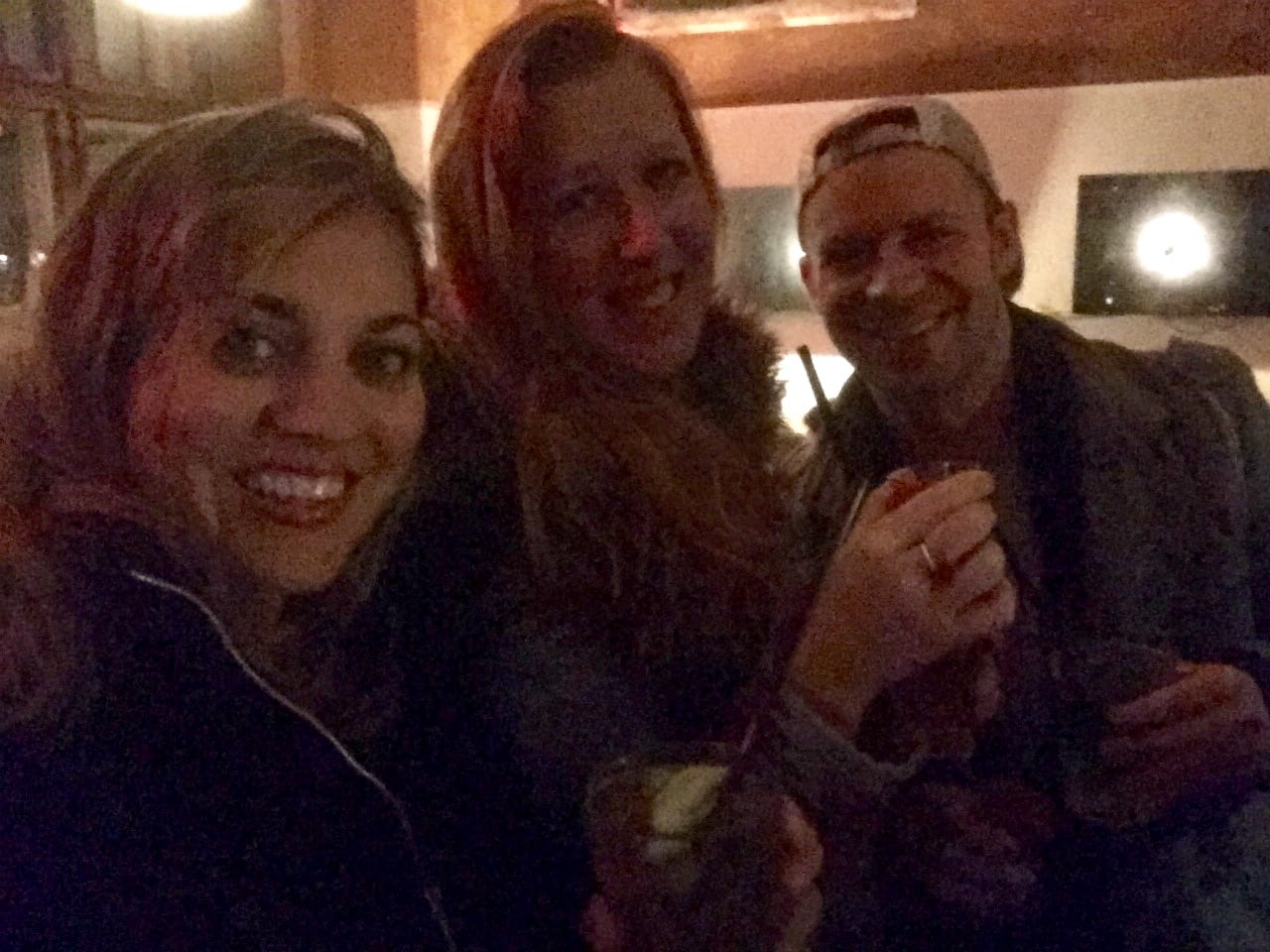 Challenges
The time that I ended up alone in a random neighborhood in Berlin in the middle of the night with no data on my phone. There were no cabs anywhere and because I had no data (and Germans are a bit stingy with public wifi), I couldn't get an Uber. Hence walking all the way home in the cold and rain. I made it back at about 8:00 AM.
I lost several items of clothing this month. Ugh. Very out of character for me; in the past, the only time I lost clothes was to Thai laundresses on the street. I'm bummed to have lost a few items that I really liked, including the black bebe blazer that I wore to the White House. (I picked up another black bebe blazer in New York — not the same, but still very nice.)
Work was a big struggle this month. I was traveling too fast to get meaningful work done. I'm starting to realize that constant travel is greatly impacting the amount of work that I can do, especially after accomplishing so much in September, which I spent at home. I stayed in Pollença for a week, but our villa and then my phone lost wifi, which kept me from getting anything done.
Getting sick. Why don't I ever learn? Sleep-deprivation always results in me getting a cold. Three nights of heavy partying in a row (Pollença-Magaluf-London) followed by the hilarious-in-theory, exhausting-in-reality NYC-LA-Boston hop a few days later turned into a heavy cold. I'm mainlining blood orange juice, chicken soup, and Sudafed about now.
Most Popular Post
The Criminally Underrated City of Riga, Latvia — Proof that if you do a big post about an underrated city, the locals will find it and will share it like crazy.
Other Posts
On Living in Perpetual Motion — After five years, I'm starting to get tired of the nomadic lifestyle.
On Curiosity, Gin, and Cultivating Interests — What are you curious about? We all benefit when we learn about new things!
Five Years of Travel — The Best Experiences — 150+ of my favorite experiences of the past five years, all in one single post!
The Most Glorious Spirit: A Week of Gin in the UK — The best moments of my gin trip, complete with photos.
I'm Off to Britain to Sample the Gin — My preview of my British gin trip.
News and Announcements
It finally happened — I got into the New York Times! I was featured in a piece about backpacks. Here's the part where I'm mentioned. (Couldn't find it online, sadly — I'll have to upload a full PDF at some point.) And hilariously, the backpack in the piece was upside down!
Challenge-wise, this month I put myself on a spending diet. I did very well for the most part, not buying any makeup or accessories and only buying clothing to replace what I lost. I hope this helps me restore my previous habits! I've also reorganized how I allocate my income and am attempting to live on 25% of what I make as I save up for renting my new apartment (which will probably cost four months rent) plus furnishing it from scratch.
This month's challenge: every day, I'm going to write down my rose, thorn, and bud from the day. My favorite part of the day, my least favorite part of the day, and what I'm most looking forward to. It's a small exercise, but I hope it helps me recognize what's working and what isn't working in my life.
Let's take today (as I write this), November 1:
Rose — Listening to all of John Legend's songs on Spotify and singing along as I work.

Thorn — Finding out I made far less than usual on one particular affiliate this month.

Bud — Going to Thailand soon and seeing two of my buddies, first Brenna and then Jeremy.
Most Popular Photo on Instagram
Sorry, every other destination in the world — Santorini wins YET AGAIN this month. That place is like the Adele of destinations. I love this photo of the windmill.
I passed 40,000 Instagram followers this month! You can follow me at adventurouskate. Snapchat with the same name, too!
What I Read This Month
Frustratingly, I spent most of the month trying to get through Sense and Sensibility, but made up for it by devouring the two others in the last few days of the month.
Only seven books remain in the PopSugar 2015 book challenge! Single digits! I'm going to do it! I can't wait to finish and get back to reading books that I genuinely want to read without making sure it fulfills a category first.
Sense and Sensibility by Jane Austen — I'm a huge fan of the movie but had never read this book before. It's a classic tale of two upper-class sisters on a newly reduced family income trying to find love amid betrayals and miscommunications. Elinor, the older sister, is probably my favorite character of the year; I wish I had a fraction of her pragmatism! (It also made me appreciate how perfectly the film was both cast and adapted for the screen. Emma Thompson wrote the screenplay and played Elinor.)
I'm glad that a classic romance was a required category of the book challenge. It made me realize that even after 200 years, some things don't change at all — Willoughby basically "ghosts" on Marianne, and she and Elinor then overanalyze every word in the letter that he writes to her. I think we can all relate to that! Category: a classic romance.
Wendy Darling, Vol. 1: Stars by Colleen Oakes — The latest novel from my talented and incredibly prolific cousin, Colleen! This is the fourth book I've read by her and it's my favorite so far. Colleen writes dark retellings of fairy tales and classic stories; this one is a sinister, more mature version of Peter Pan. Have you ever thought about how many attempted or actual murders are in Peter Pan? This book explores that in greater depth.
I love that in this version, Wendy and Peter are teenagers instead of kids. And I can't believe this, but Colleen actually made Peter Pan sexy. Up until a point, that is. Also, check this post out for who Colleen would have cast in the roles; I had them in mind as I read it (especially Hugh Laurie as Mr. Darling)! Category: a book with magic.
Horrorstör by Grady Hendrix — I avoid horror like the plague, but my sister recommended it for something different, and it did fulfill a tough category. A giant IKEA-like store comes to life with ghosts and unexplained happenings at night that quickly turn deathly.
It wasn't the best written book I've ever read, but I appreciated the creativity, especially in the IKEA-like catalog items displayed throughout the book! It was a quick read and something different — and fun to read on Halloween night. Thanks for the recommendation, Sarah! Category: a book with nonhuman characters.
What I Listened To This Month
Hotline Bling, over and over. Obviously! If you haven't seen the much-memed video yet, check it out above. Here are some of my favorite memes resulting from the video (the Bernie Sanders vine made me laugh the hardest).
Let's just say that we listened to this…quite a bit…in Mallorca.
Angel by Stacy Barthe and John Legend. A cover of Anita Baker's original, and one of the rare covers that is LEAPS and BOUNDS better than the original!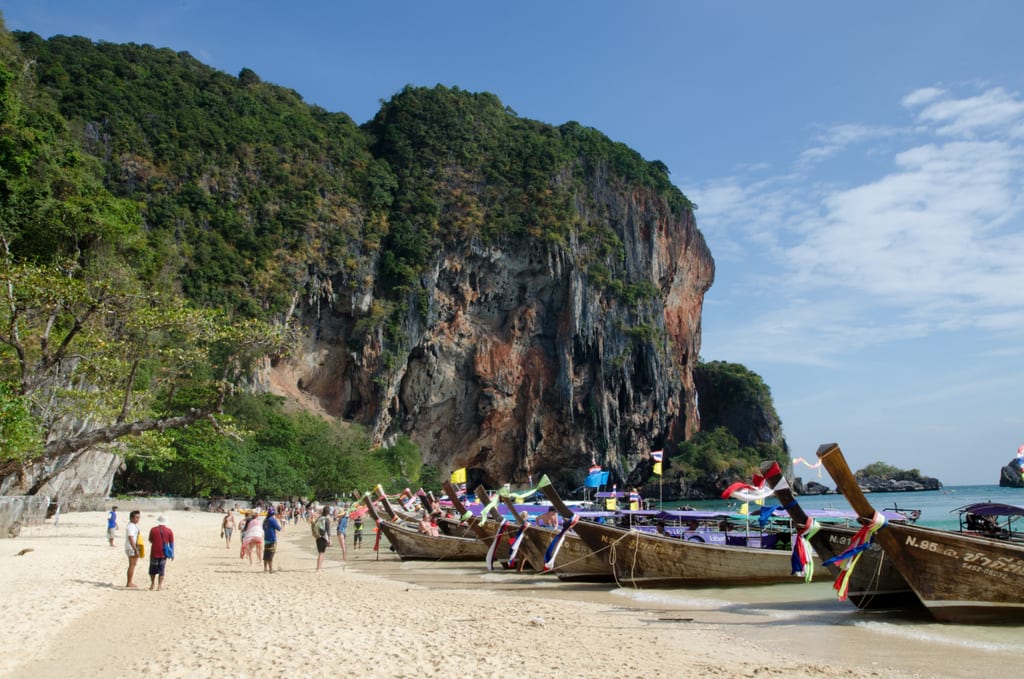 Coming Up in November 2015
I've got two weeks at home in Massachusetts, recovering from a hectic month, spending time with friends and family, and celebrating a dear friend's bridal shower.
On November 11, I fly to Bangkok! A few months ago, I spotted an absurdly cheap $659 round-trip fare from New York on Air China (it's usually well over $1000) and it seemed like as good a reason to return as any!
With my resolution to slow down my travels and nomadic lifestyle, things are going to be different. My time in Thailand will be low-key — visiting Bangkok, Koh Lanta, and maybe one or two other Andaman coast spots. Spending my days eating soup for breakfast, working, swimming, and getting foot massages. No emphasis on visiting new places or having a crazy schedule.
Thailand has always been a place where I can go to take care of myself. After the past few months, self-care is something I need to prioritize.
I'll be in Thailand for five weeks, which means that I'll need to leave the country at some point for visa reasons. The new country: Myanmar! But that probably won't be until December.
What are your plans for November? Share away!
Get email updates from Kate
Never miss a post. Unsubscribe anytime!