Adventurous Kate contains affiliate links. If you make a purchase through these links, I will earn a commission at no extra cost to you. Thanks!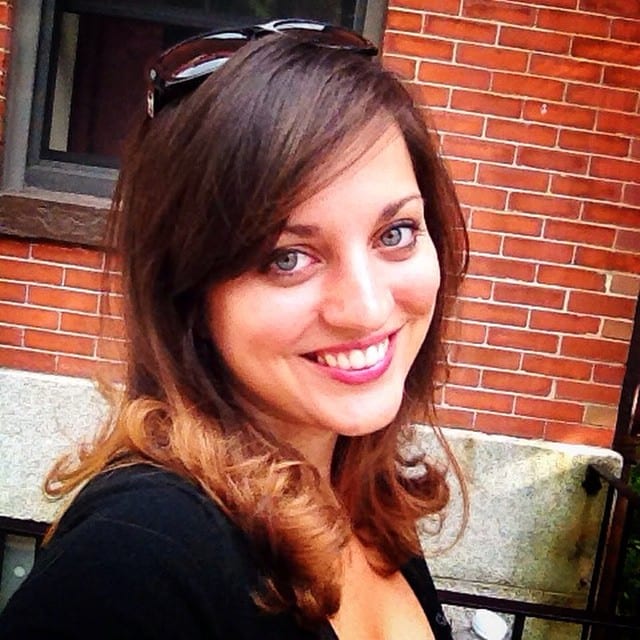 I am home in Massachusetts and it feels GREAT. After a year and a half of constantly moving, it has been an absolute treat to be based in one place for more than two weeks at a time. So many of my stresses have melted away!
I've been spending time with family and friends, both in the Boston area and New York. As much as I love my friends from the weird and freaky world of travel, there's nothing like hanging out with the people whom you share decades of history, stories and inside jokes. It's been therapeutic.
But before I got home, the month began in London with a Norwegian adventure. Here's a look back at the past month.
Destinations Visited
London, UK
Bergen and Flåm, Norway
New York, New York
Stamford, Fairfield, and Bridgeport, Connecticut
Reading, Lynn, and Boston, Massachusetts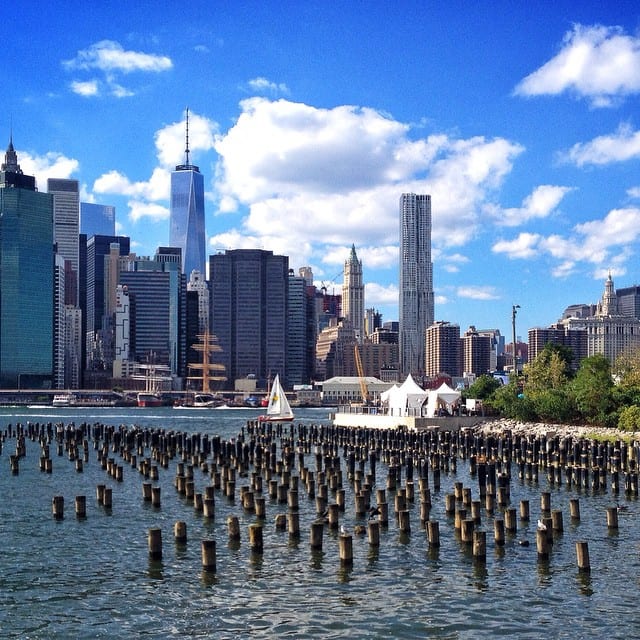 Favorite Destinations
New York. I had such a great time, I pretty much decided to move there next year!
Bergen. One of my new favorite European cities — absolutely gorgeous and natural and bright!
Boston. Because I still love my city.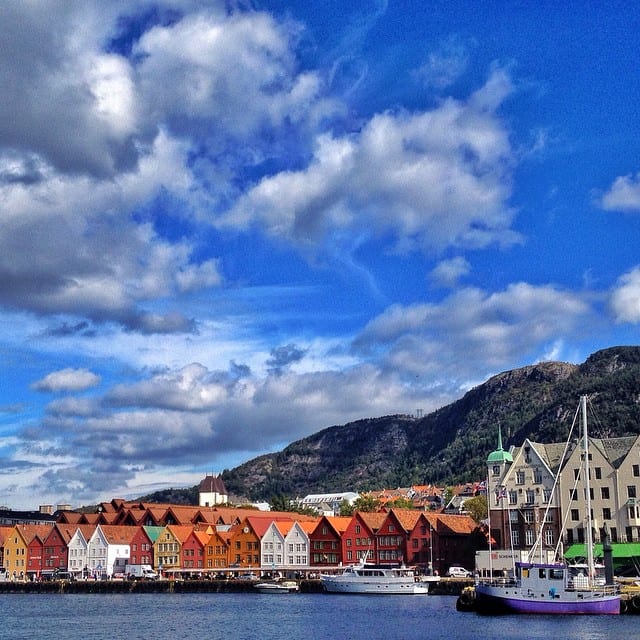 Highlights
One of my favorite activities this month was going on a midnight street food crawl in Queens. My sister and her boyfriend surprised me with this tour for my birthday, which delved into Latin American food throughout Corona, Queens. The food was fantastic, our guide Jeff was incredibly knowledgeable, and it's a way to see a different side of New York.
Exploring Norway for the first time was another major highlight. I loved beautiful Bergen, loved cruising through the fjords, nearly fainted at the prices several times, and decided that I MUST come back and visit much more! But as far as introductions go, a short break in Bergen couldn't have been a better way to get to know this country.
I got a new hairstyle with ombre highlights, courtesy of Robert at Liquid Hair Studios in Boston's South End. (Ombre highlights are perfect for travelers, as they don't require the extensive upkeep of regular highlights!) And with the new hair, I got head shots taken by my friend Shannon Sorensen of Dancing Lily Studio. Looking forward to sharing them soon.
And on the business side of things, let's just say September was a record-smasher.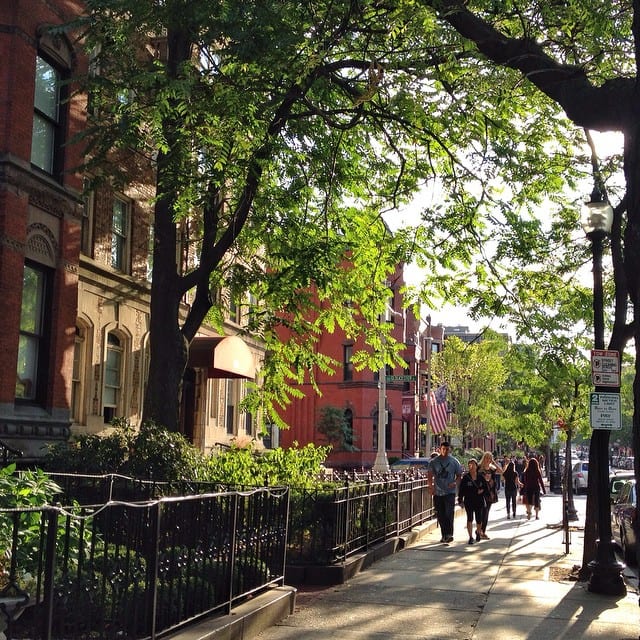 Challenges
Finally writing and publishing this post, as well as dealing with the aftermath.
I also hosted a Boston meetup, and while it was a lot of fun, it had the smallest turnout of any meetup I've ever had! Five people came. And they were all my friends beforehand. It was a really fun night out with them, but I've learned my lesson — plan a meetup more than two days in advance!
Most Popular Posts
Endings, Beginnings, Big Changes and What's Next — For obvious reasons.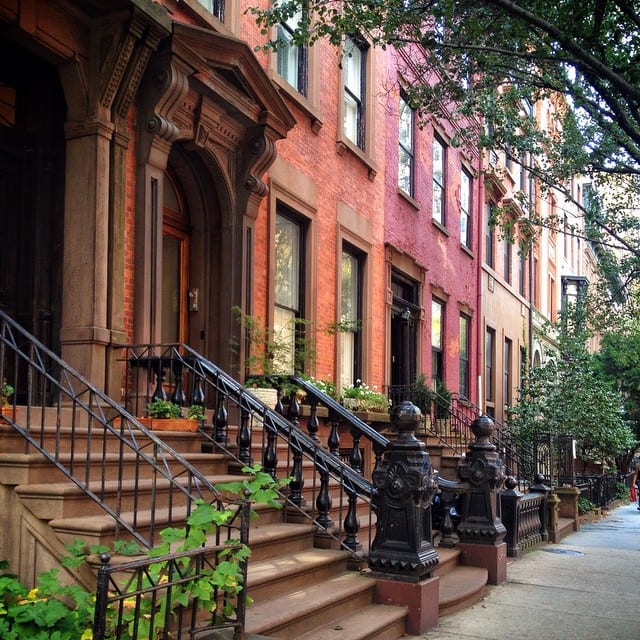 Other Posts
A Magical Journey Through Rauma, Finland — What a beautiful town, and a huge surprise to me.
Sweet Notes in a Warm Finnish Summer — I experience the Kuhmo Chamber Music Festival in a perfect summer village.
Coming Home to the Carpino Folk Festival — I head to Gargano, Puglia, for folk music and a wild local festival.
Win a Trip for Two to Chile's Atacama Desert! — US-based readers, this contest has a great prize.
The Stunning Trulli of Alberobello, Italy — I can't believe I didn't know about these fascinating white conical buildings!
Bangkok Rooftop Bars and Vegas Partying in Yonderbound Hotels — I introduce a new hotel search engine with my favorite places to party in Bangkok and Vegas.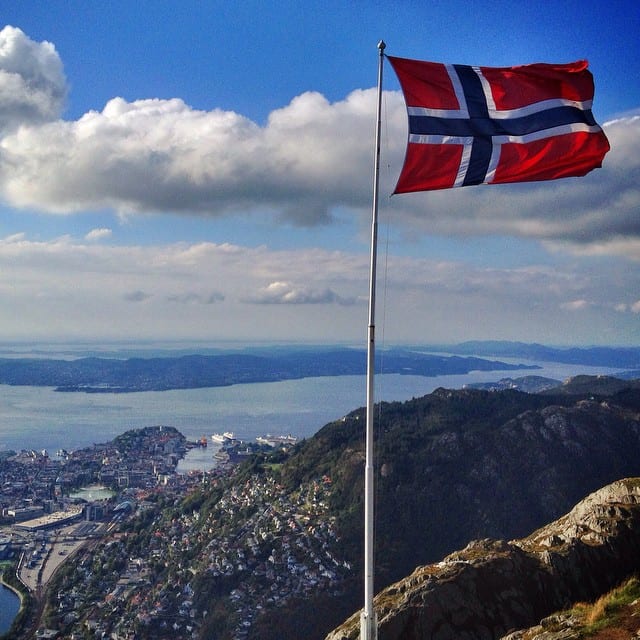 News and Announcements
Well, I pretty much covered the personal news in this post.
But there's a new deal! I love the HotelTonight app (for both iPhone and Android), which gives you huge last-minute discounts off hotels. With the code kmcculley you can get $25 credit toward your first booking. You can now book up to seven days in advance, instead of just the day of!
That's in additional to $25 off your first stay when you sign up for Airbnb.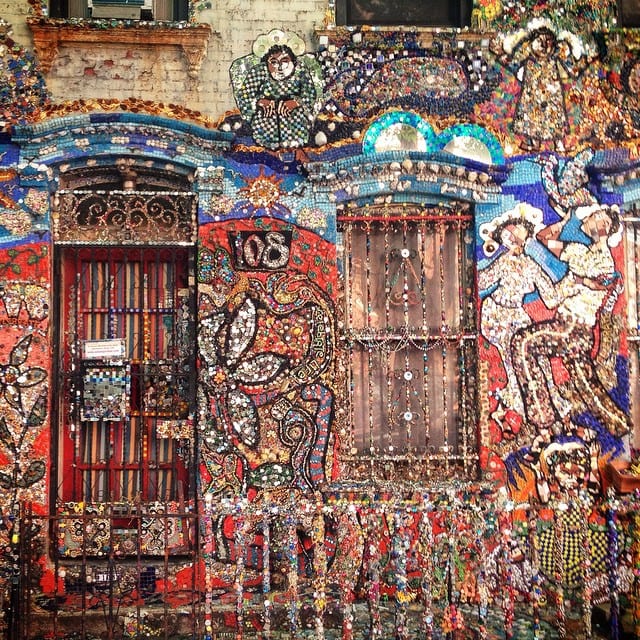 Most Popular Photo on Instagram
I was really hoping the photo of the Bryggen in Bergen would be tops, but it was usurped at the last minute by this photo! In Cobble Hill, Brooklyn, an ordinary row of brownstones is interrupted by this crazy rhinestone-covered building. It's the work of artist Susan Gardner.
For more real-time photo updates from my travels, follow me on Instagram.
What I Read This Month
Sadly, I didn't finish a single book this month. I'm currently working on The Queen of Hearts Part 2: The Wonder by Colleen Oakes, London Eyes by Frances M. Thompson, and My Brilliant Friend by Elena Ferrante.
Coming Up in October 2014
This month features a big event — my best friend Beth's wedding! I couldn't be happier for her and her wonderful fiancé, Brian. I know some people are ambivalent about weddings, but I LOVE them — and I especially love how they bring old friends together for an epic party. I'll be performing my second round of bridesmaid duty, this time in Victorian Lilac.
Shortly after the wedding, I'll be flying back to London and then on to Athens for TBEX Europe. This will be my first time in Greece and I can't wait! I'll be spending a full week in Athens, then a few days at the clifftop monasteries of Meteora.
Any suggestions for Athens? Let me know!
Get email updates from Kate
Never miss a post. Unsubscribe anytime!