Adventurous Kate contains affiliate links. If you make a purchase through these links, I will earn a commission at no extra cost to you. Thanks!
Well, you've heard about my best travel moments and favorite new destinations of 2013…but the year won't be complete until I share the worst moments. The ugly moments. The stressful moments. The disgusting moments.
If you're ready to hear about vomit, sweat, and uncontrollable farting, you've come to the right place. Here are my 13 worst travel moments of 2013!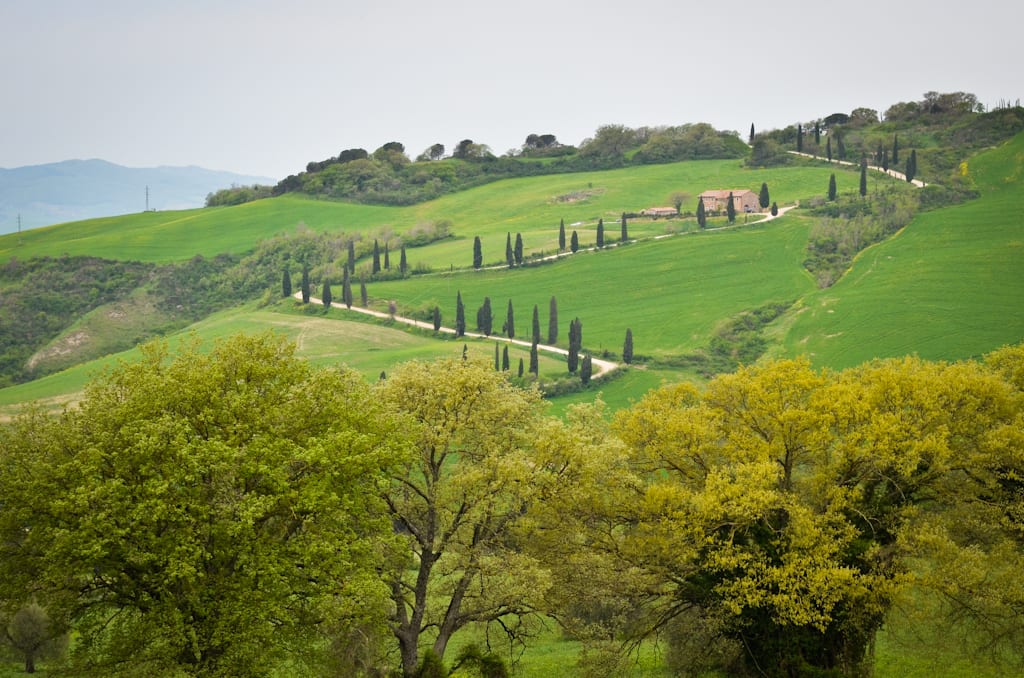 Puking in the Magnificent Tuscan Countryside
Oh, Tuscany. The land of rolling green hills punctuated with perfectly formed cypress trees and stone villas stood for generations. Beautiful, timeless, and a destination you must visit once in your lifetime. But with all those winding roads, it's not the best destination when you suffer from motion sickness.
I fought my motion sickness again this year — and usually won. I won on the boat to Koh Phayam. I won on the bus in the mountains of Kosovo. I won in the theater during Gravity.
I lost in Tuscany. I ran out of the van and puked on the landscapes immortalized by the masters of the Renaissance.
Getting Stuck Overnight in China
I was so proud of getting super-cheap flights from Dubai to Tokyo for just $280 on China Eastern. Sure, it did have stops in Kunming and Shanghai, but the first stop was just a stop, not a switch. What could happen?
Well. We landed in Kunming and they announced that something had broken on the plane, canceling subsequent flights. And you haven't seen angry airline passengers until you've seen angry Chinese airline passengers. There was screaming. There was spitting. Things were thrown.
It got worst — when I tried to book another flight, any flight, it was so hard finding an employee who could actually speak English and who would pay attention to me for more than ten seconds!
Luckily, I got a flight to Pudong Airport in Shanghai, where much more English is spoken, and the airline put me up in a hotel for the night (and I left the airport, so technically I visited China…?). Unfortunately, it meant that I lost a full day in Japan when I had few days there to begin with.
Lesson learned: I am never flying internationally through China again unless it's Beijing, Shanghai, or Hong Kong.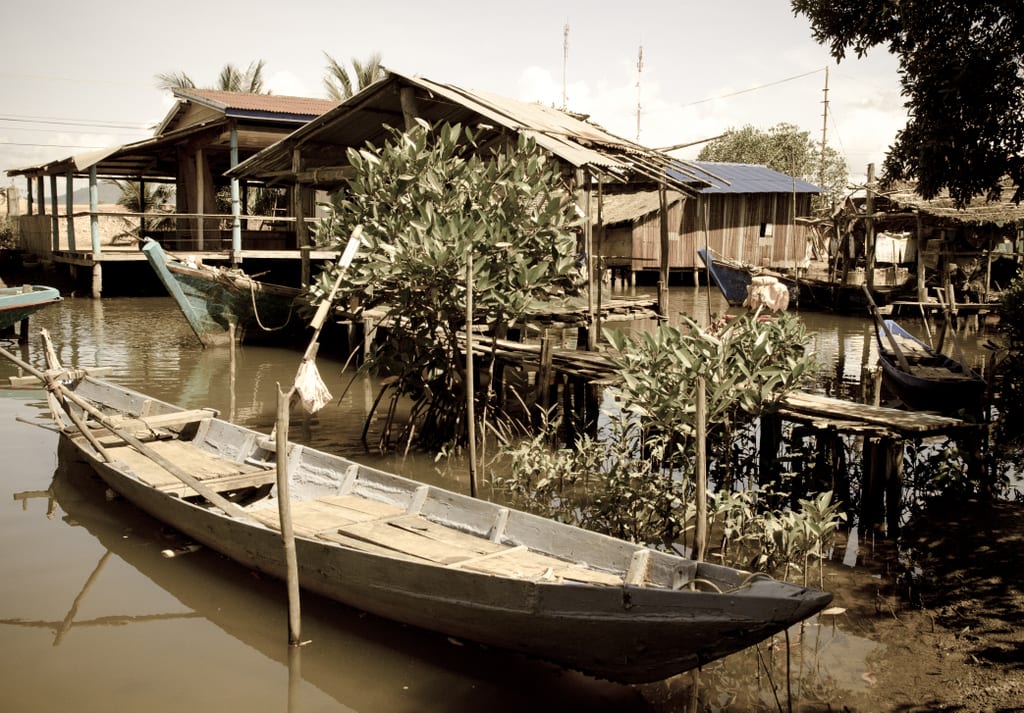 Getting Extorted in Cambodia
Probably the biggest shocker of this year is the 180 I did on Cambodia. After my visits in 2010 and 2011, it was one of my top three favorite countries. After this year's visit, I have no desire to return. Ever.
Within the span of a few weeks, a friend of ours was robbed in two different cities. A friend of a friend was nearly raped by a motorbike driver. I heard reports of frequent drink spikings in Sihanoukville, a place where the crime has increased to the point where a task force was created to warn tourists of the dangers. A friend saw a backpack stolen off a woman's back by a motorbike driver.
It felt like I was in the middle of a Cambodian crime wave. I published a post on these experiences while still in Cambodia, and that post is now probably the most controversial post I've published here.
Days after publication, more information came out. Phnom Penh's chief prosecutor revealed that crime in Cambodia was increasing year over year — but blamed local protesters and wouldn't release specific numbers. I then found out that the UK government is now reporting an increased amount of crime against British citizens in Phnom Penh and Sihanoukville in 2013.
But if my experience in Cambodia boils down to a single moment, it was when I dropped my phone out of my tuk-tuk outside Kampot — a very stupid move on my part — and the man who picked it up would not give it back to me unless I paid him $200.
After weighing the situation, I paid him $200 for my own phone.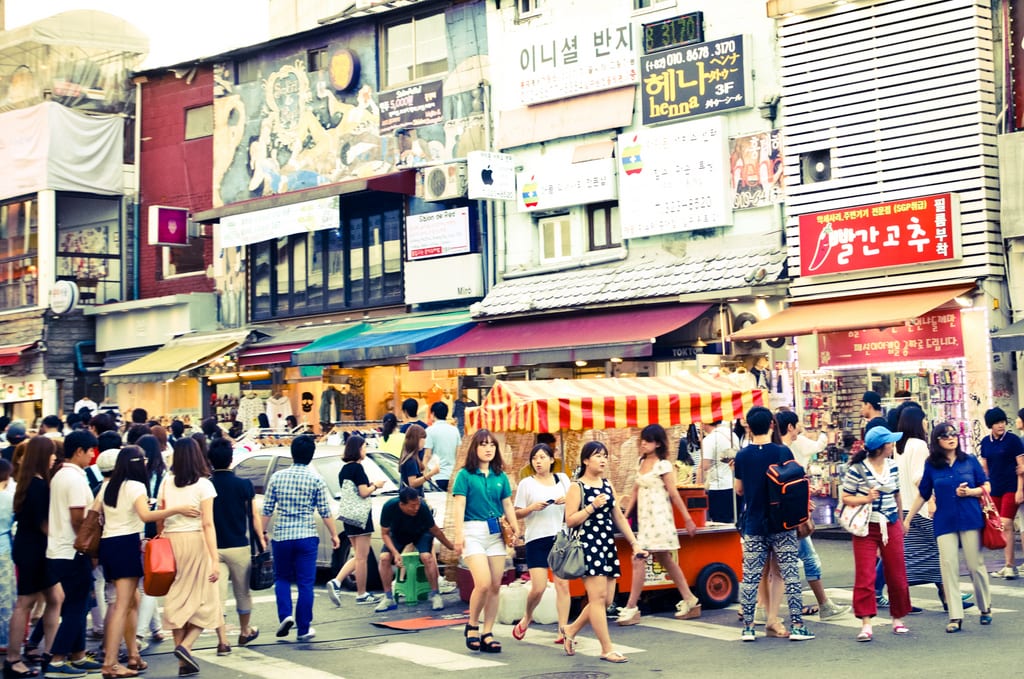 The Flood in Korea
To make it from Seoul to Darwin in a single day, I had to make a super-early flight from Incheon Airport. To make it on time, I would have to make the 5:37 AM train. Just as I prepared to leave at 5:15 AM, it suddenly started pouring — harder than almost every rainstorm I've ever seen.
Buckets were pouring down straight on me. The streets were an ankle-deep river.
Korea is a country that stays open late — everyone is still out at 5:37 AM. Consequently, there was no way in hell I could get a cab. I spent 15 minutes sprinting through the rain and got soaked through — both on me and in my bags. Water actually got into my camera lens.
And then I got to the subway station and found out that I had missed the first train, and thus nearly missed my flight. All of my clothes inside the bags were soaked, and they spent more than 15 hours in transit. Everything smelled vile. I had no time to wash anything before our three-day camping trip in the Northern Territory, so I ended up wearing smelly, soaked clothing for days.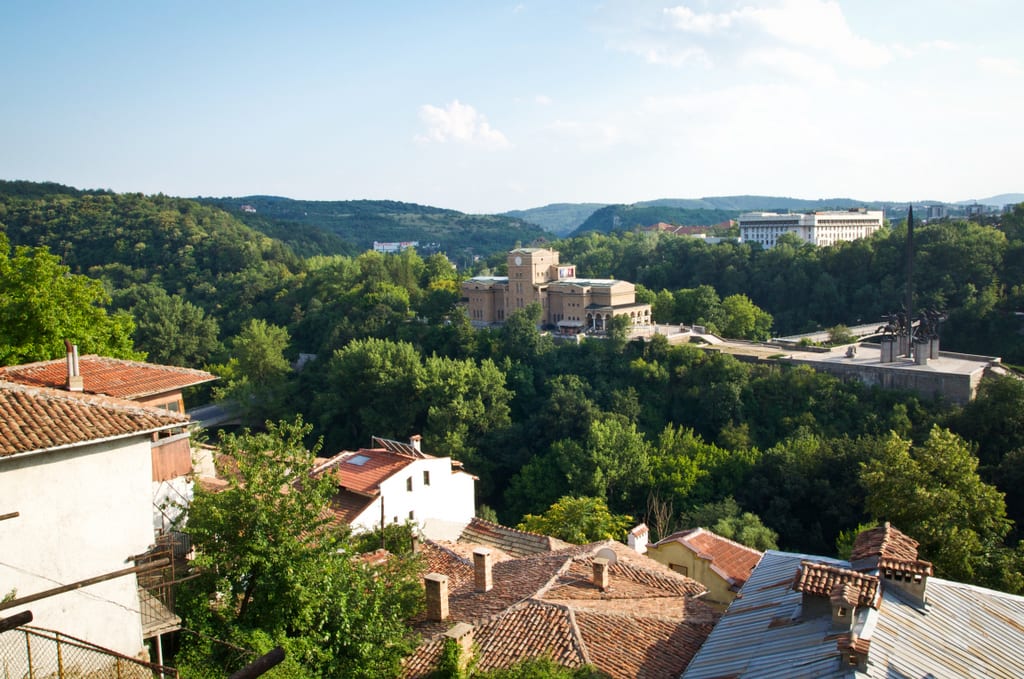 The 110-Degree Train Car in Bulgaria
This summer, I took some of the best train rides of my life (well, not THE best, but some of the best!) using my Eurail pass (being over age 26 means you're automatically in first class!). And then there was the worst one: Veliko Tarnovo, Bulgaria, to Bucharest, Romania. The train was old, falling apart, and had a putrid, horrifying toilet. There was no water or food on board. But the worst part was that the temperature was approximately 110 degrees (43 C) inside.
In no time, I was roasting, covered with a sheen of sweat, and I burst into tears, sobbing alone in a train car for the next hour. It was just too much. There was no way out. I was stuck in that oven with no relief for the next seven hours.
That was one of my lowest points in recent memory, and one of the worst travel experiences I've ever had. That said…it did turn into one of my best posts ever written.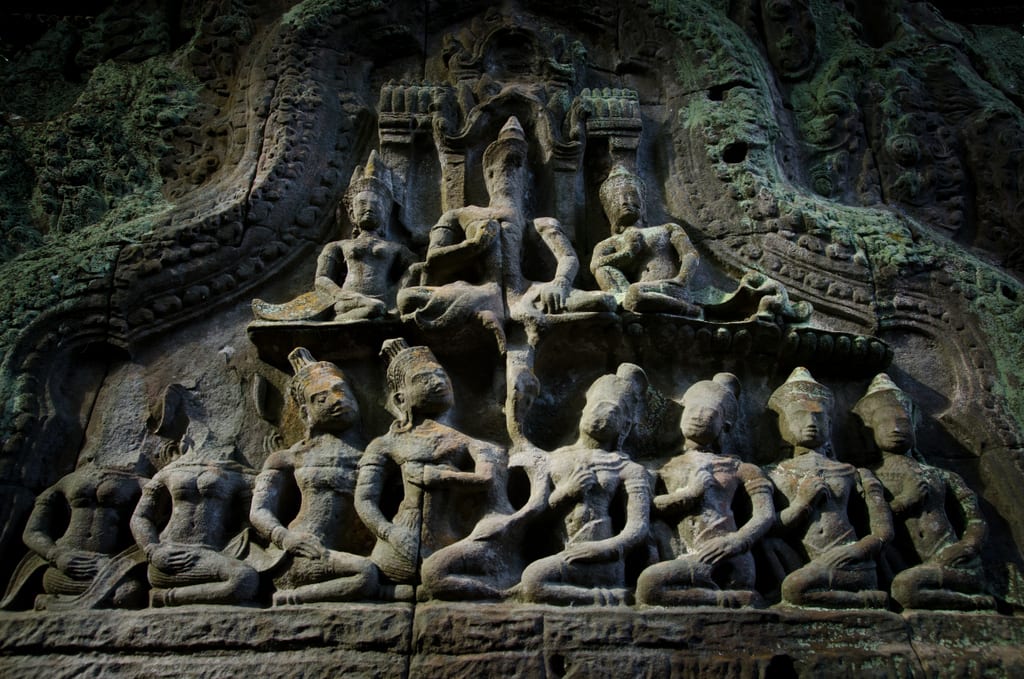 Food Poisoning in Siem Reap
When I first went to Asia, everyone told me I'd get sick from the food at some point. I was prepared — and then it never happened. For more than three years, I traveled the world and had no problems.
Until that weird glass of water in Siem Reap. The first pitcher of water was fine — normal purified water. The second pitcher wasn't normal. It had a texture. It tasted grainy. I had a few sips and decided to stop, but the damage had been done. 36 hours later, I woke up to the last thing you want to experience while traveling. It was a symphony.
Probably the best part of this is when I went to the pharmacy and asked the pharmacist for something for food poisoning and she loudly responded with, "You ha dia-reh?", which the middle-aged American lady behind me in line took as a cue to join in with, "Oh, you have diarrhea? I have diarrhea, too! Do you have a headache? I have a headache." Sigh…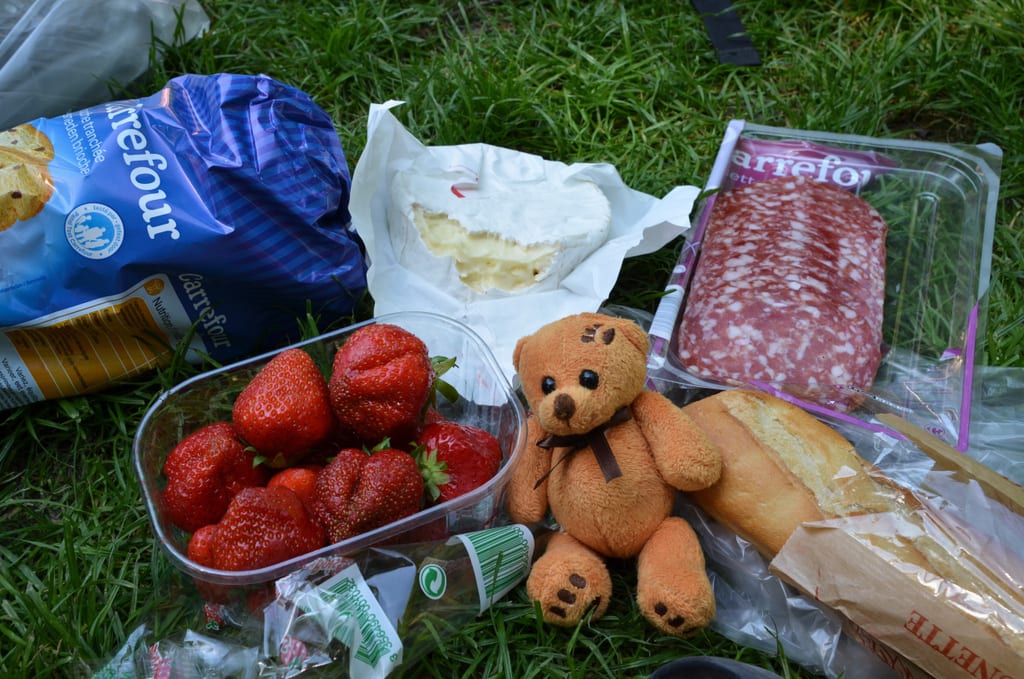 A Head Cold in Paris
It doesn't sound so bad at first. Colds aren't that big a deal. Even if they're in the middle of summer and on your first day of a trip around the world.
But…PARIS. Paris is one of my favorite places in the world to eat, and I had lost my sense of smell. And I was only there for five days!
All of the meats. All of the cheeses. All of the crepes. They tasted like nothing.
Thankfully, I got my sense of smell back partially just in time for my Paris picnic, and a dose of Indian food later cleared my sinuses back to normal.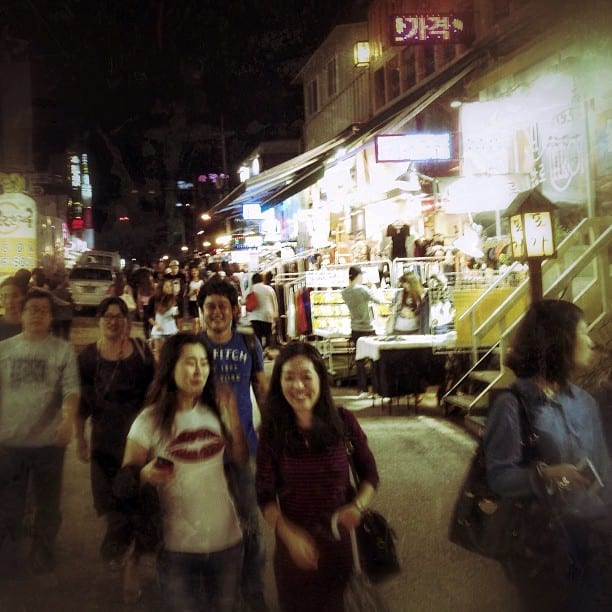 The Plate of Sizzling Korean Octopus
When it comes to ordering food, it's a bit of a challenge in Korea. Menus rarely have pictures (unlike Japan), food usually isn't on display within the restaurant, and English isn't widely spoken in older generations. I did a lot of gesturing to food other customers were eating.
And one day I was given a giant skillet of sizzling spicy octopus, each tentacle writhing over the open flame.
Now — I like octopus. I like sizzling. I like spicy. I had a problem with one of the condiments, though: noodles dripped in mayonnaise.
Mayonnaise is one of the few foods (along with Swiss cheese, sweet pickles and raw onions) that I just can't consume without wanting to throw up. So, naturally, I avoided the noodles and just loaded up my lettuce with plain octopus.
Oh, dear God. So, so spicy. TOO spicy.
But that's what we were eating, and we had paid a lot for it, so I kept eating.
I drank water. I ate the carrots on the side. But that spicy octopus made my stomach writhe in terror, just as those octopus tentacles writhed over the barbecue.
I spent the rest of the night holding my stomach and force-feeding myself ice cream. Turns out there was a reason for those mayonnaise noodles — they protected your stomach from the spiciness!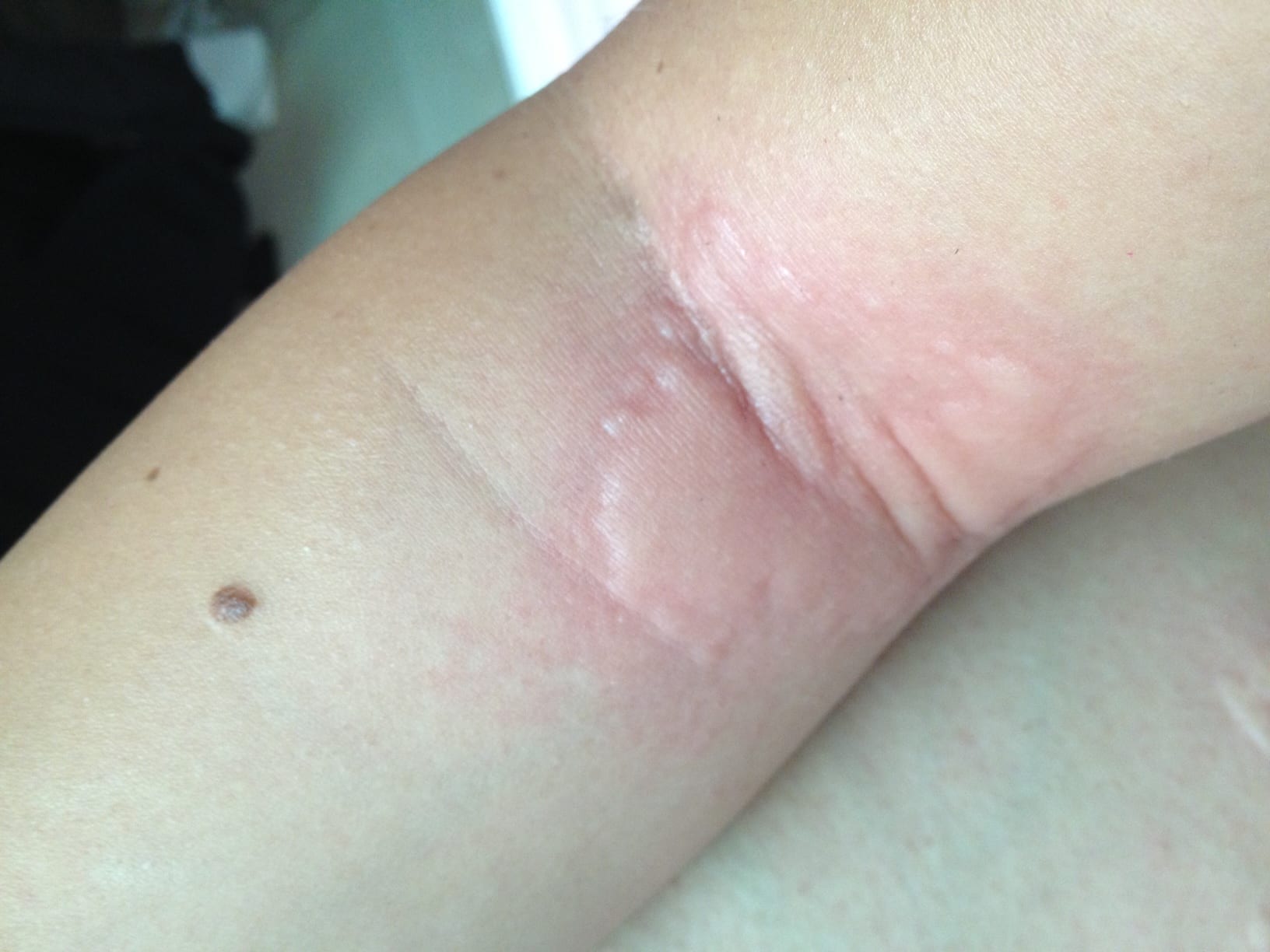 FLEAS
In Korea, I started getting what looked like mosquito bites. I soon realized they were hives, and they swelled, connected, and covered huge portions of my body, only going down when I took an antihistamine. I started calling them fleas, as I call anything itchy fleas. Then things got worse — my lip swelled up a few times.
I still have no idea why. I'm not allergic to anything that I know of.
I saw three doctors (and in the process, learned that Australian doctors look like Kenny G and introduce themselves by their first names). Each time, I was pretty much told to wait it out and take some prednisone if it ever got really bad.
The fleas did calm down significantly, though not completely. These days, if they ever pop up, they stay tiny and disappear within 30 minutes.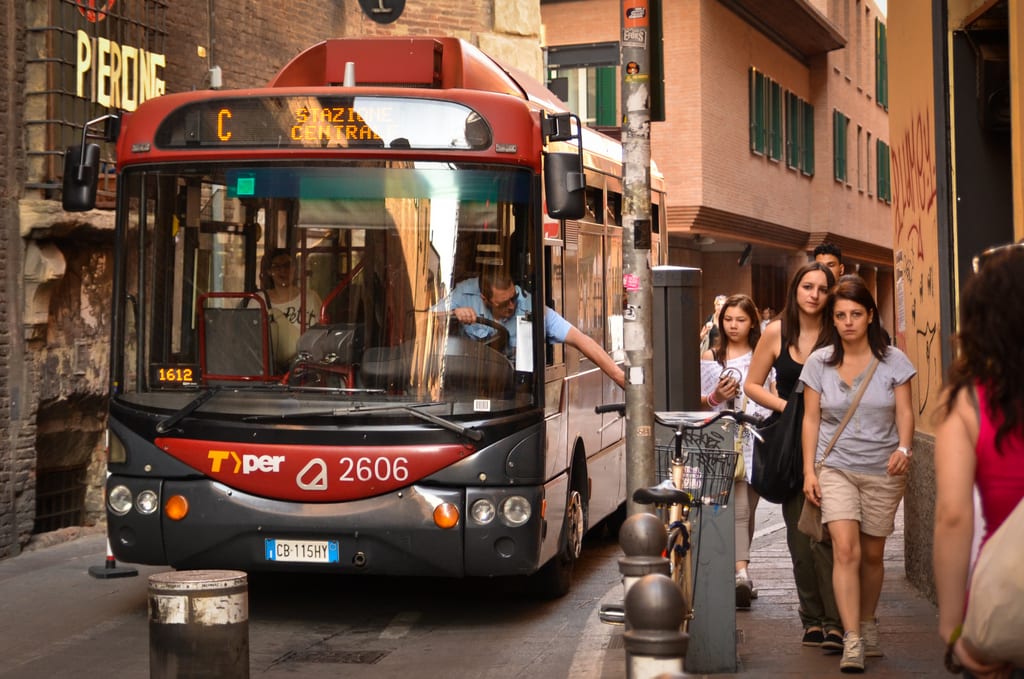 Missing my Train in Bologna
How does a full-time traveler make as rudimentary a mistake as missing a train that she can't afford to miss?
Because Italy.
It was the last day of Blogville Emilia-Romagna 2013. Nick and his colleague from Emilia-Romagna Tourism came to close down the apartment. I had to catch a train at 2:04, and it was about 1:00. I planned on grabbing a final cappuccino at Kamit Espress and heading to the station, and then Nick asked if I wanted to grab a final lunch at Osteria dell'Orsa. One of my favorite restaurants in Bologna. Of course I did!
And that's where BECAUSE ITALY joins in. Meals in Italy are pure joy, especially in Emilia-Romagna. We were enjoying fabulous pasta, drinking wine, talking about Italy and travel, enjoying company as old friends and new friends, giving advice to the American tourists at the next table, and of course I'd have a caffe…
And then I glimpsed at my phone and OMG 1:40.
We sprang into action. They called me a cab. Those trains are often late, I'd be fine…and despite my best efforts, I missed the train by two minutes.
Ordinarily this would have been okay. It's just that I needed to make that exact train in order to make a series of connections taking me all the way back to BANGKOK. I was going to miss my nonrefundable, unchangeable flights.
I called Nick to let him know, then got on the phone with British Airways, trying to see if I could use my miles in the crappiest way possible (British Airways Avios are perfect for short-haul flights but expensive for long-hauls), when Nick burst in and with the train line employees figured out that because I was flying from Linate Airport, not Malpensa, I could actually take the next train and still be on time, since I could get off at a different stop right near the airport.
PHEW. Nick saved me that day. I was actually early for my flight!
The Flu or Whatever It Was in Koh Phayam
The day after arriving on the island of Koh Phayam, I woke up sicker than I had been in a long time. Forget the food poisoning in Cambodia — that was nothing compared to what I had in Phayam. I was running to the toilet constantly. I hurt everywhere. I couldn't stand for more than 30 seconds. I couldn't even sit up.
I literally spent the day writhing and moaning, moaning and writhing. It was seriously ugly.
Thankfully the bug passed through me quickly and I felt good enough to explore the island the next day…but suddenly I could not stop farting.
The Freelancer's Nightmare
If you plan on getting into freelancing of any kind, know this: you will not always be paid in a timely manner. In fact, you will often not be paid on time. Yes, there are contracts, and they should theoretically protect you, but if the company paying you is unable to get that money to you, contract or not, if they don't have it, you don't have it.
(My favorite excuse after not getting paid after writing a city guide for a website? "Well, we only process payments on Thursdays, so technically your payment is only four days late, not four weeks late." I'm not making this up.)
It's a reality of the business, and if you have enough projects in the pipeline, you usually have enough payments coming in regularly to make up for the ones that don't.
But what happens if everybody doesn't pay on time?
That happened to me this summer.
I got to a point where I had gone through my backup savings, was down to $181 in my checking account with my $176 student loan payment scheduled in days, and was owed $9,461.05 from various clients. It was one of the most terrifying situations I've been in since beginning of my travel blogging and travel writing career.
And then one payment came in — a big one. And another. And another. And another. I rejoiced. (Though I am STILL working on getting one of those payments, if you can believe it.)
Since the summer, I've landed a few long-term writing gigs that pay me enough each month to cover most of my expenses, giving me regular income and hopefully preventing me from getting into this situation again.
But still — these moments weren't that bad in retrospect.
I do this list to show you that travel isn't an endless parade of perfect days and happy moments. It's ugly, it's uncomfortable, it's lonely. Feeling this way does not mean that you are a failure because this is LIFE, and of course travel is filled with awful moments, just as life is.
I by no means live a charmed life; I work my ass off nonstop; I haven't taken any time off in more than a year and a half (that weeklong vacation I planned to take this year? Did not happen. Too much work), and I spend much more of my time writing and hustling than actually enjoying the places I visit.
But there's another moment that is undoubtedly one of the worst moments of the year, but doesn't belong with the light, funny tone of the rest of the piece.
This moment affected a lot more than just me. It was a moment that shattered my city.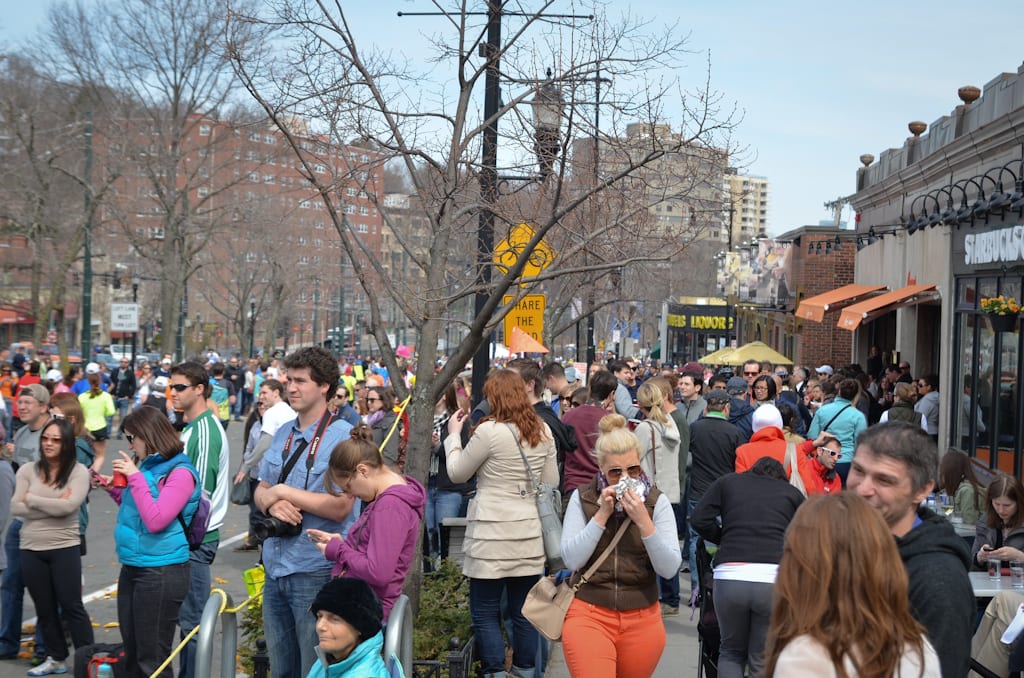 The Boston Marathon Bombing
I was at the Boston Marathon this year, watching at the Mile 24 marker in Brookline with my friend Beth, and her fiance Brian. We were nowhere near the explosion, but it was a terrifying day nonetheless. You can read about that day in detail here.
In the months that have followed, I've joined my city in sorrow, mourning the four people who lost their lives. I've followed the stories of the survivors, watching them leave the hospital one by one, learn to walk with prosthetics, even find love.
I've watched Big Papi (David Ortiz, designated hitter for the Red Sox) declare, "This is our f*ckin' city," and I've watched the Red Sox win the World Series, bringing so much joy to our city, and pausing their victory parade at the marathon finish line to honor the victims. I also watched Yankee Stadium play "Sweet Caroline" in Boston's honor, just as Fenway Park honored New York after 9/11.
I've watched Governor Patrick shut down the Boston area until the terrorist was caught — yet another radical and controversial move of his that, once again, was exactly the right thing to do. I've watched people line up in tattoo shops for "Boston Strong" tattoos, the shops even giving them away for free.
But most memorably, I've watched my city come together, helping and comforting each other in one of our darkest times, and becoming stronger than ever before.
I am filled with so much pride for my city, it brings me to tears whenever I think about it. And even as I travel the world and live on the other side of the Atlantic, I will always, always be a Boston girl.
What was your worst moment of travel this year?
Get email updates from Kate
Never miss a post. Unsubscribe anytime!