Adventurous Kate contains affiliate links. If you make a purchase through these links, I will earn a commission at no extra cost to you. Thanks!
After a difficult 2020, 2021 was supposed to be the joyous return to travel! I imagined a hedonistic year of getting to visit all the places I had put off when COVID hit. Plus some new ones.
2021 turned out to be much quieter than I intended. I didn't leave Prague until late April, when I flew to the US for my vaccine.
And once vaccinated, I felt ready to travel again. But it was tenuous. Borders stayed closed longer than anticipated. COVID got better, then cases increased again.
Vaccines make a tremendous difference, particularly when it comes to severity of illness, they don't eliminate COVID completely. And that's before we factor in the conspiracy theorists determined to take us all down with them.
All in all, 2021 was my lowest travel year since starting this site. And I'm grateful for every minute of it. Not to mention grateful for being healthy and alive.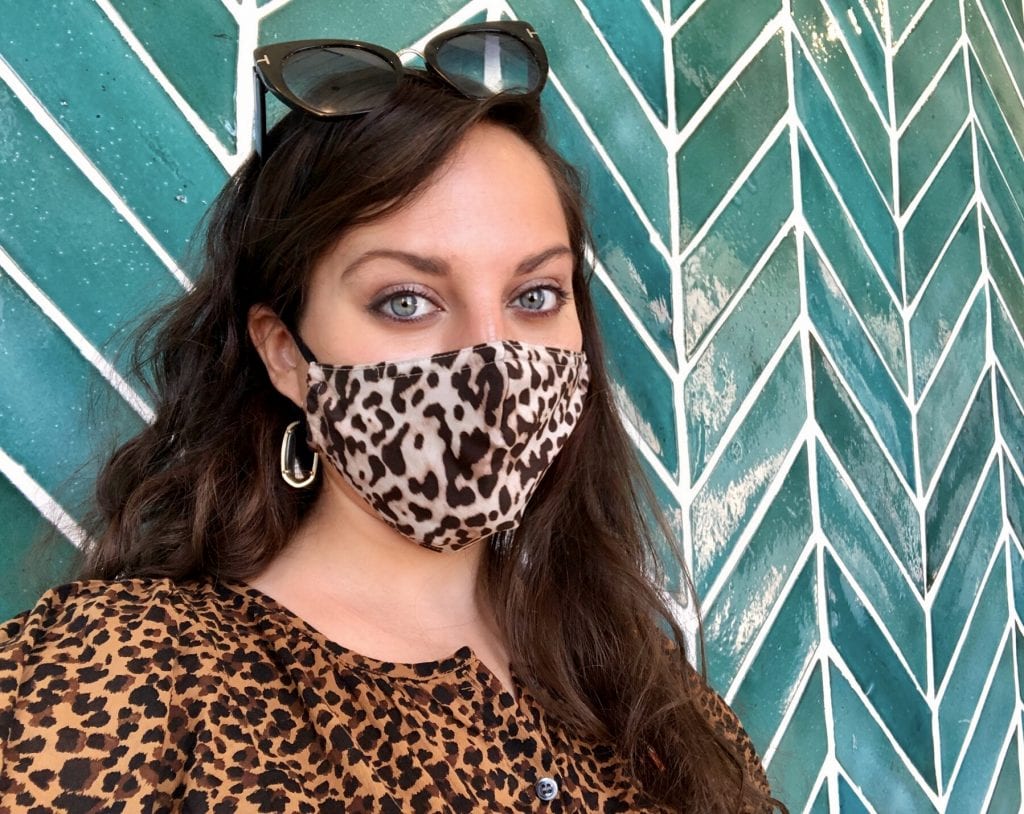 So what made the list of my favorite new destinations of 2021?
In 2012, I chose places like Iceland, Montenegro, and South Africa.
In 2013, I chose places like Japan, Berlin, and the Scottish Highlands.
In 2014, I chose places like Sri Lanka, New Orleans, and Skellig Michael, Ireland.
In 2015, I chose places like Nicaragua, Albania, and Chicago.
In 2016, I chose places like Puerto Rico, Alsace, and Western Australia.
In 2017, I chose places like Ukraine, the Florida Keys, and St. Petersburg, Russia.
In 2018, I chose places like Antarctica, Hokkaido, and St. Croix.
In 2019, I chose places like Newfoundland, Georgia, and Lake Orta, Italy.
In 2020, I chose places like Mexico City, Viñales, Cuba; and Vis, Croatia.
As usual, I am only including destinations that I visited for the first time in 2021 — so that excludes destinations that I've visited prior to this year, including Pula, Budapest, and Halifax.
Here they are: my favorite new destinations of 2021!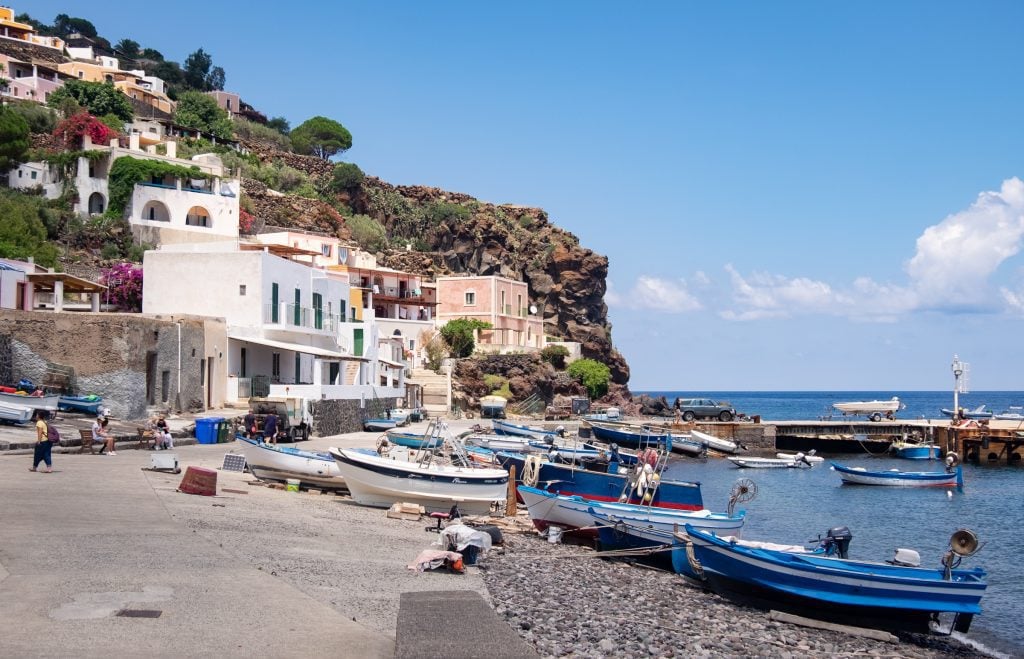 Aeolian Islands
I have dreamed about the Aeolian Islands for years and years, since my semester in Italy. I was captivated by the description — seven volcanic islands shooting out of the Tyrrhenian Sea, characterized by tall cliffs, black sand beaches, and fishing villages.
And Charlie and I were due for a special trip. We had just experienced a difficult six-month lockdown over the winter in Prague, not to mention 84 days of difficult, painful, time-consuming injections for Lewis the cat, followed by 84 days of observation. We needed a special trip. Once lockdown lifted, Lewis was cured, and we were both vaccinated, we were ready.
And there were so many highlights in the Aeolian Islands. The green island of Salina was the best island to explore and relax on. Whirling around on Hotel Ravesi's electric motorbikes was a blast. Taking a boat trip to Alicudi and Filicudi was so much fun.
It was also physically challenging in the right ways. Climbing Stromboli was incredibly hard but rewarding, and climbing Vulcano brought incredible views (along with an awful sulfur smell).
Not to mention aperitivos, granita, SO much swimming in the sea. Coastal Italy in the summer is one of the best places on the planet! These were all images that I meditated on during the worst of the winter, down to the grains of salt on each piece of grotto misto. It was so healing to put them into reality.
The Aeolian Islands are an EXCELLENT destination for Italophiles. They are gorgeous and exotic and unique — without the tourist crowds of the Amalfi Coast or Cinque Terre. Getting here is well worth it.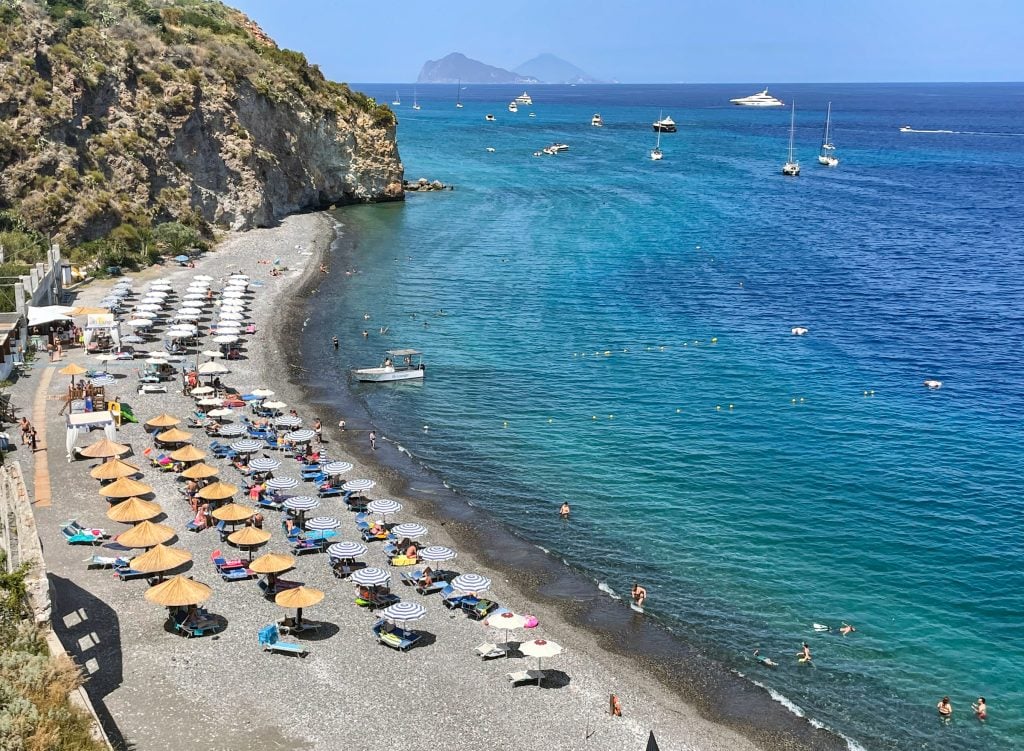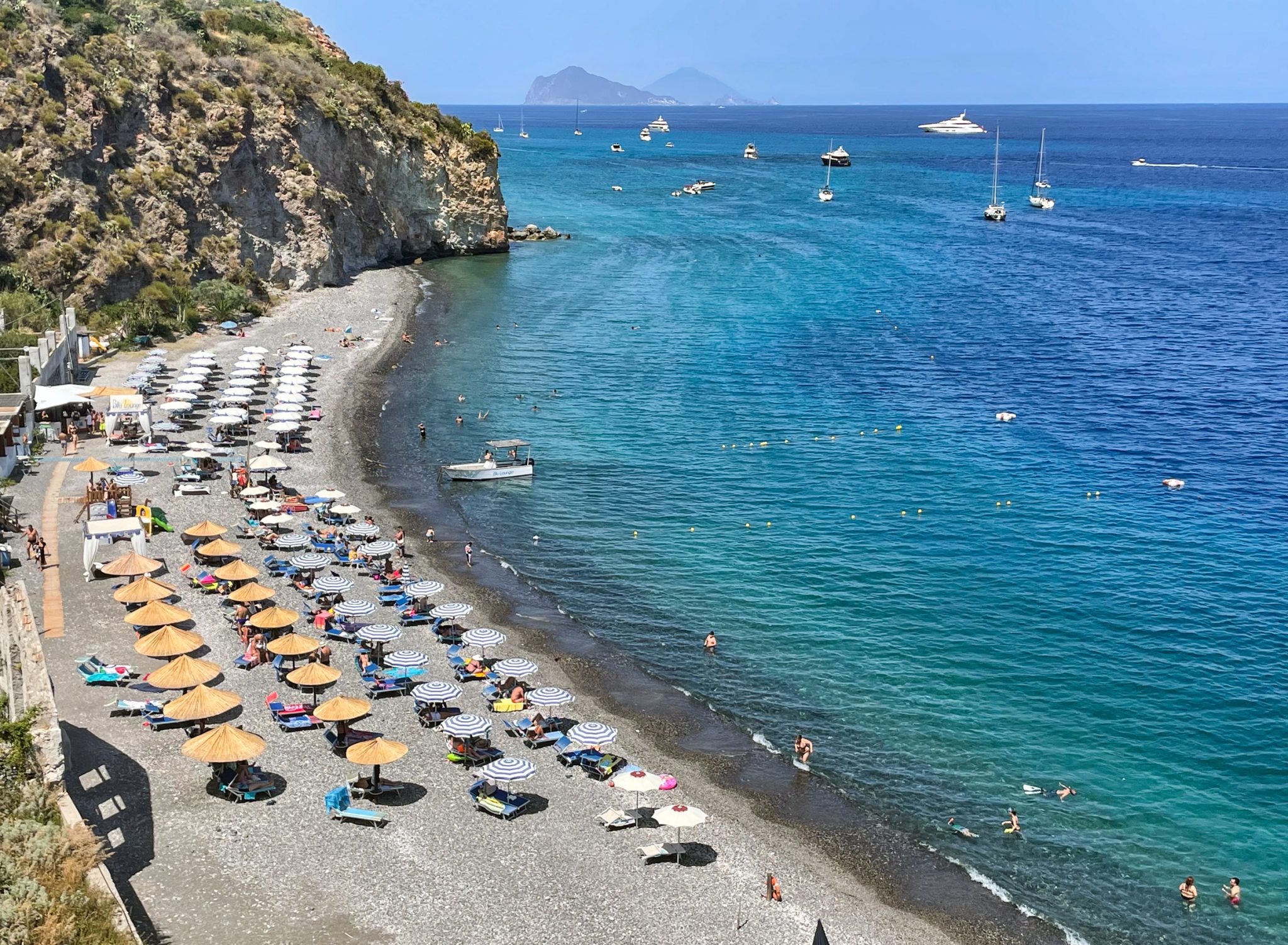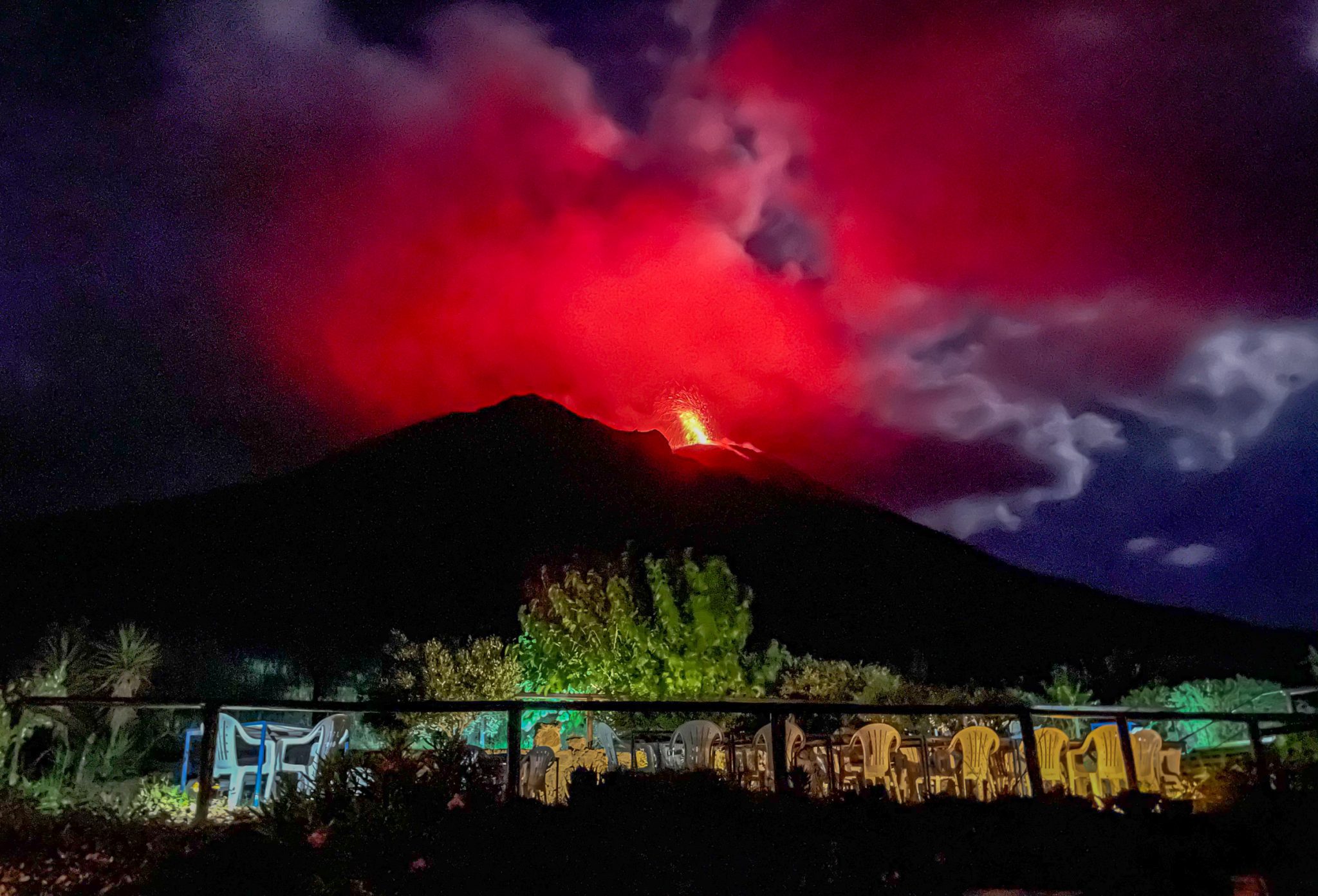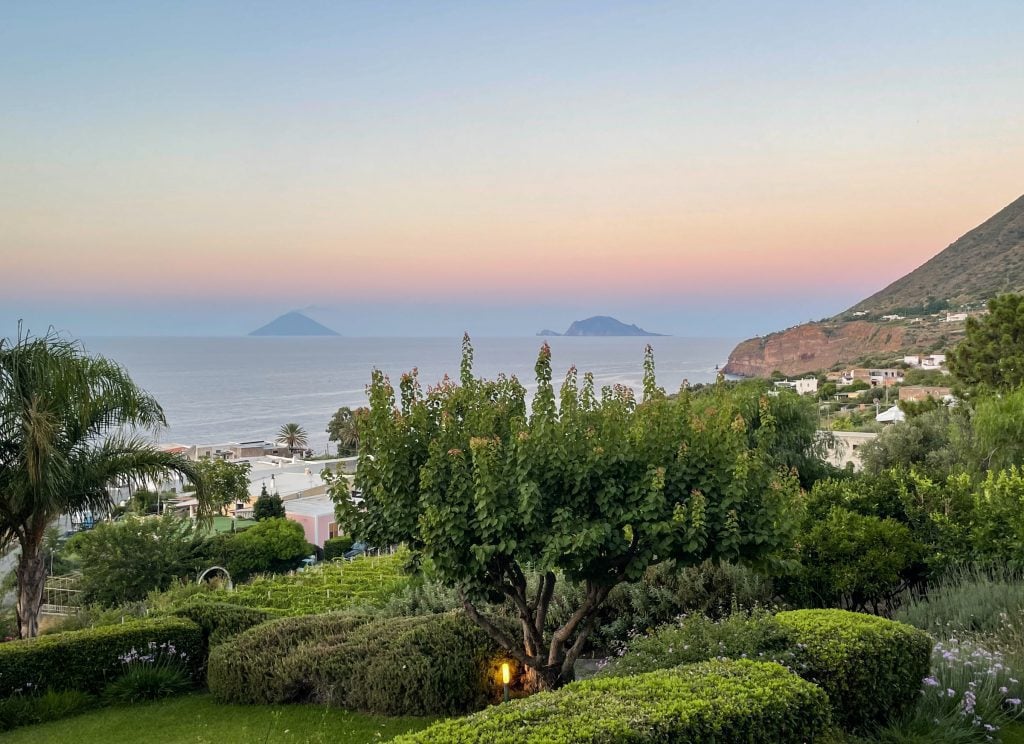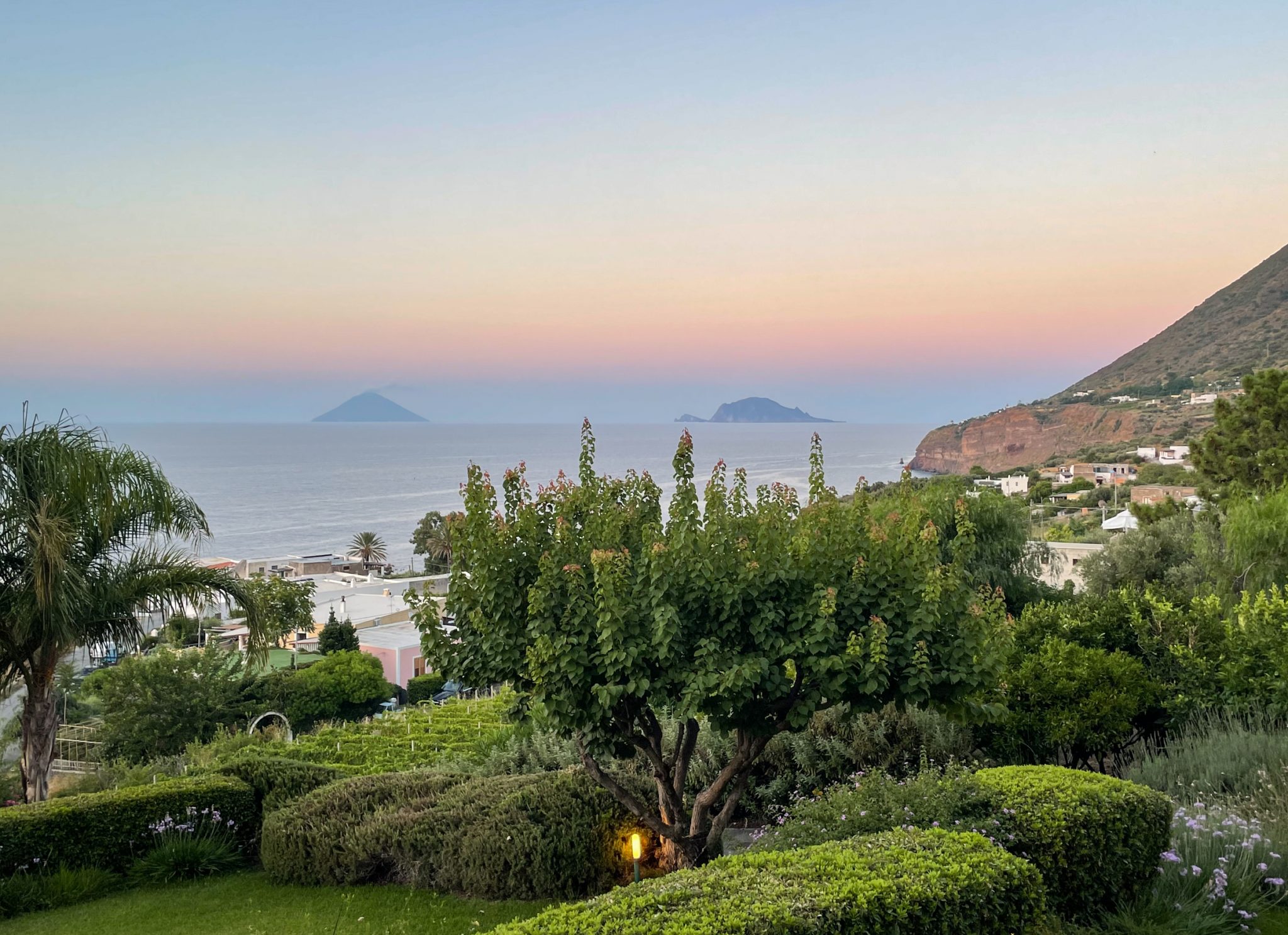 How to Get to the Aeolian Islands: The most straightforward way is to fly to Catania, take a shuttle bus to Milazzo, and grab a ferry to any of the islands from there. There's a ferry from Naples to Stromboli in the summer months, and there are a few ferries to Lipari from Palermo too. Or take a helicopter with Air Panarea if you're a baller.
Best Things to Do in the Aeolian Islands: Climb the active volcano on Stromboli (or just watch the lava from Osservatorio Restaurant!), ride motorbikes around Salina and do a caper-tasting experience, go wine tasting, climb Vulcano for the best view of the islands, relax on the beaches (Stromboli's are the best by far), take a day trip to remote Alicudi and Filicudi, visit the cat sanctuary on Lipari, eat all the granita and pane cunzatu.
Where to Stay in the Aeolian Islands: Hotel Ravesi on Salina is fantastic — a small boutique hotel with a lovely staff, great excursions, and an infinity pool overlooking islands in the distance. My favorite hotel of the year and a true gem.
Read more: A Detailed Travel Guide to the Aeolian Islands, Sicily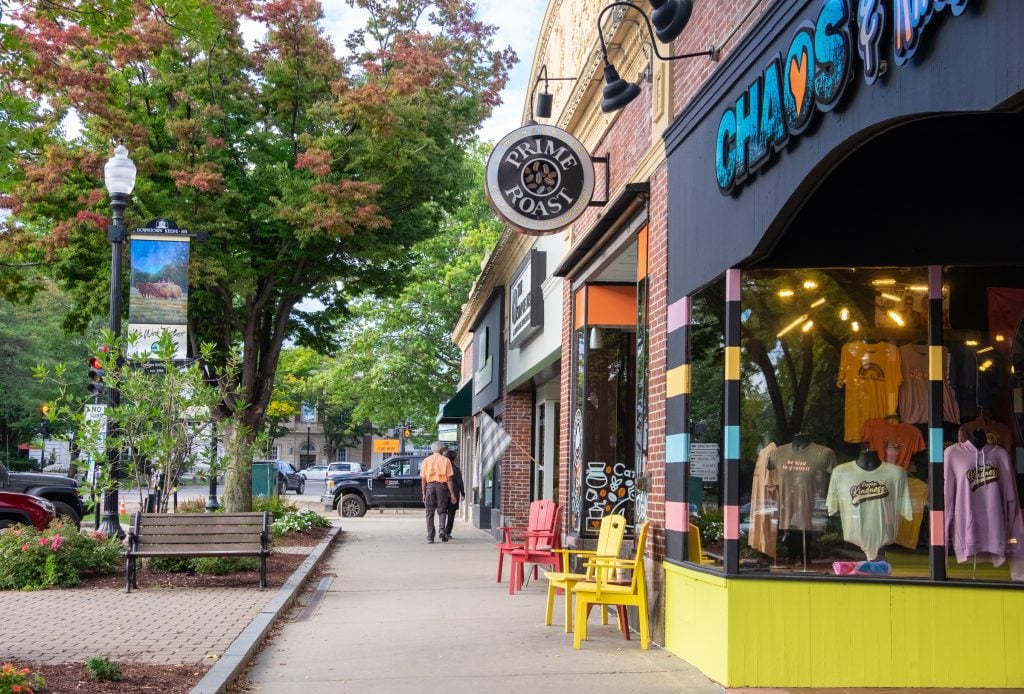 Keene and Monadnock, New Hampshire
When it comes to New Hampshire, there are three super-popular regions for travelers: the White Mountains, the Lakes Region, and the Seacoast. But one of my most pleasant surprises of this year was Monadnock, the southwest region of New Hampshire, and its flagship city, Keene.
Monadnock doesn't get the publicity of other regions. But it's SO lovely! This is small town New England at its best — rolling hills, 200-year-old farmhouses, antique shops, bed and breakfasts, covered bridges, retro diners. This is the part of New Hampshire I most enjoyed driving around — I kept hopping out of the car to take photos of farms!
Keene has one of the best downtowns in New Hampshire, along with Portsmouth and Littleton. Peterborough is one of my new favorite small towns in New England. And the whole Monadnock region has extensive hiking trails and one of the most climbed mountains in the world, Mount Monadnock!
Monadnock is close to the geographic center of New England, making it an easy weekend destination from Boston or Burlington or Portland or Fairfield County. Keene is just two hours from Boston!
Yet so many people don't know this place exists. Personally, I can't wait to go back.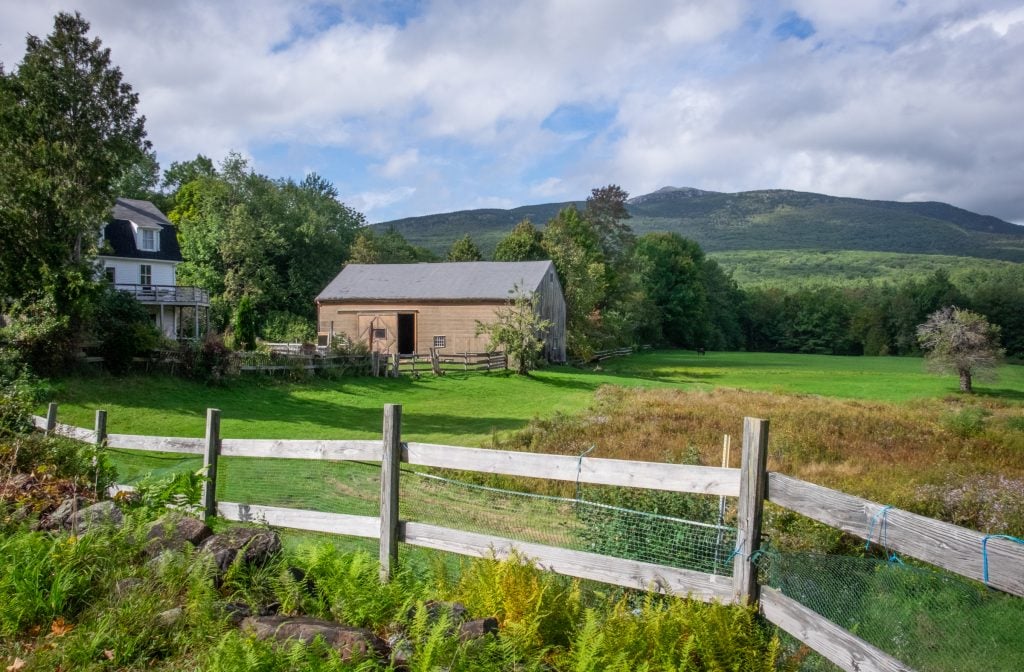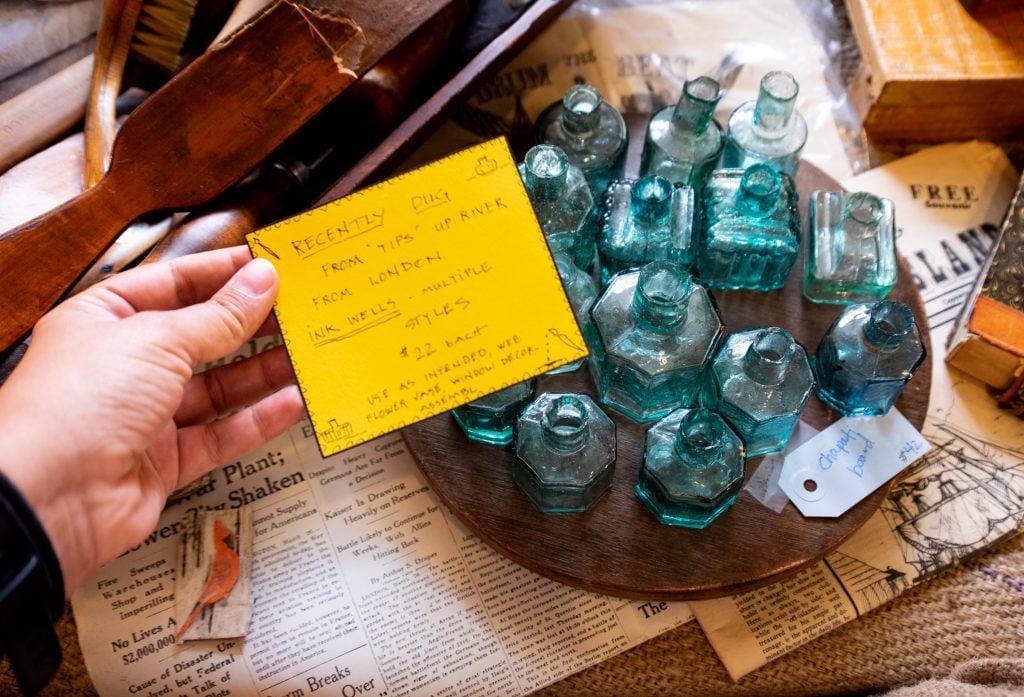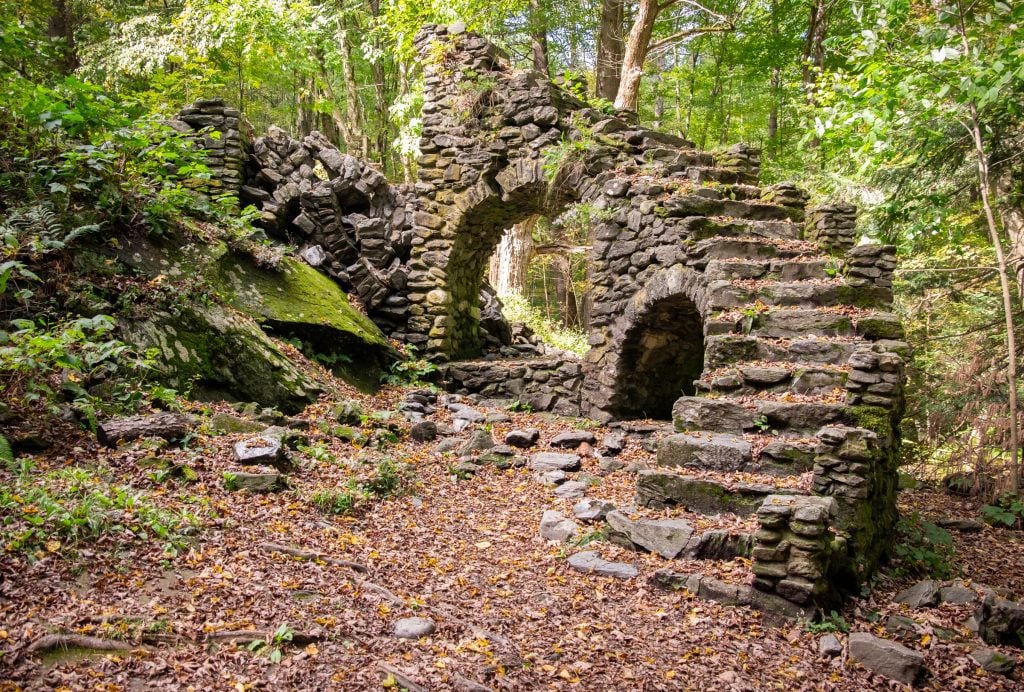 How to Get to Monadnock: Keene is just under a two-hour drive from Boston and just over an hour from Manchester Airport.
Best Things to Do in Monadnock: Go shopping in downtown Keene (I especially loved the Urban Exchange, a high-end secondhand store), climb Mount Monadnock, hunt for antiques in Peterborough and Fitzwilliam, visit the excellent breweries and distilleries, check out Madame Sherri's Forest and the stone staircase that still stands, drive around country roads and admire the small town New England atmosphere.
Where to Stay in Monadnock: Um, I got bedbugs at the Days Inn in Keene, so maybe not there? There are tons of outstanding B&Bs in this region, though. For a downtown Keene stay, I'd love to stay at Elm City Carriage Barn; for somewhere more isolated, The Tartan Fox at the Meadmere in Swanzey is on my list.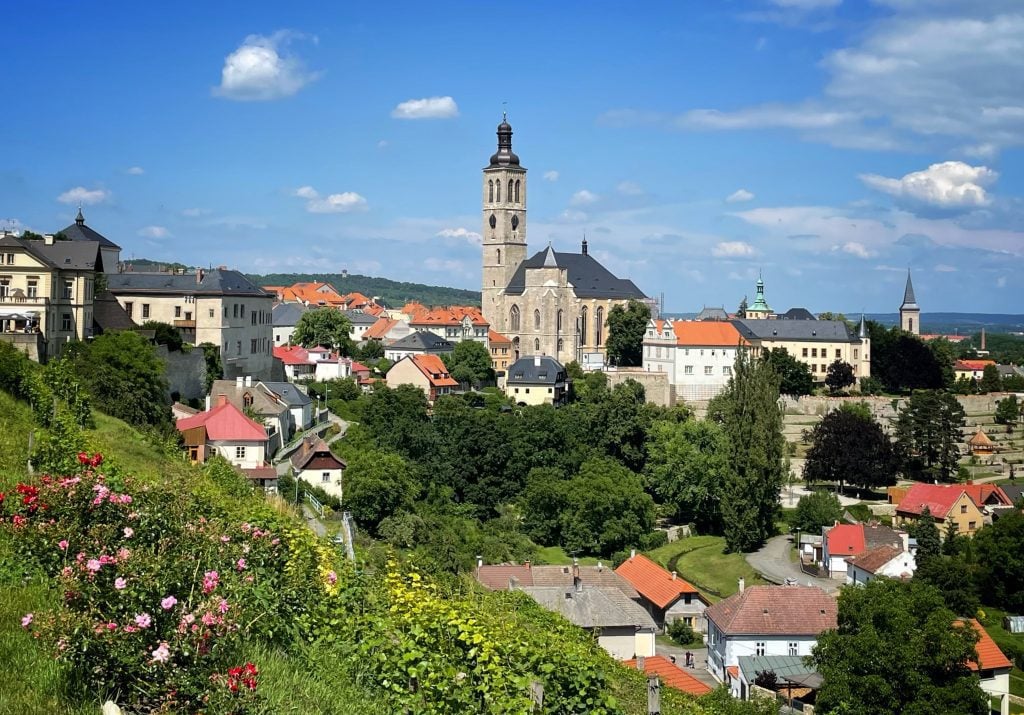 Kutná Hora, Czech Republic
I didn't get to see as much of the Czech Republic as I wanted to this year — but I did have a lovely day trip to Kutná Hora. Kutná Hora is town about an hour east of Prague famous for one attraction: Sedlec Ossuary, the bone church of Bohemia.
The church is gruesome and fascinating. (They recently stopped allowing photography; unfortunately I didn't realize this ahead of time!) And plenty of whistle-stop travelers stop briefly at the bone church, then continue on their travels. But a 15-minute walk away is the old town, and it is delightful.
Kutná Hora is the perfect day trip from Prague. It has so many of the Bohemian candy colors — pinks, oranges, yellows. It's situated beautifully on a hill. You can visit several interesting churches and museums. There's even a vineyard on a hillside of the old town, and you can drink wine made from those grapes!
Overall, Kutná Hora is far more than a one-trick pony — and if you're coming to Prague, this makes a most lovely side trip.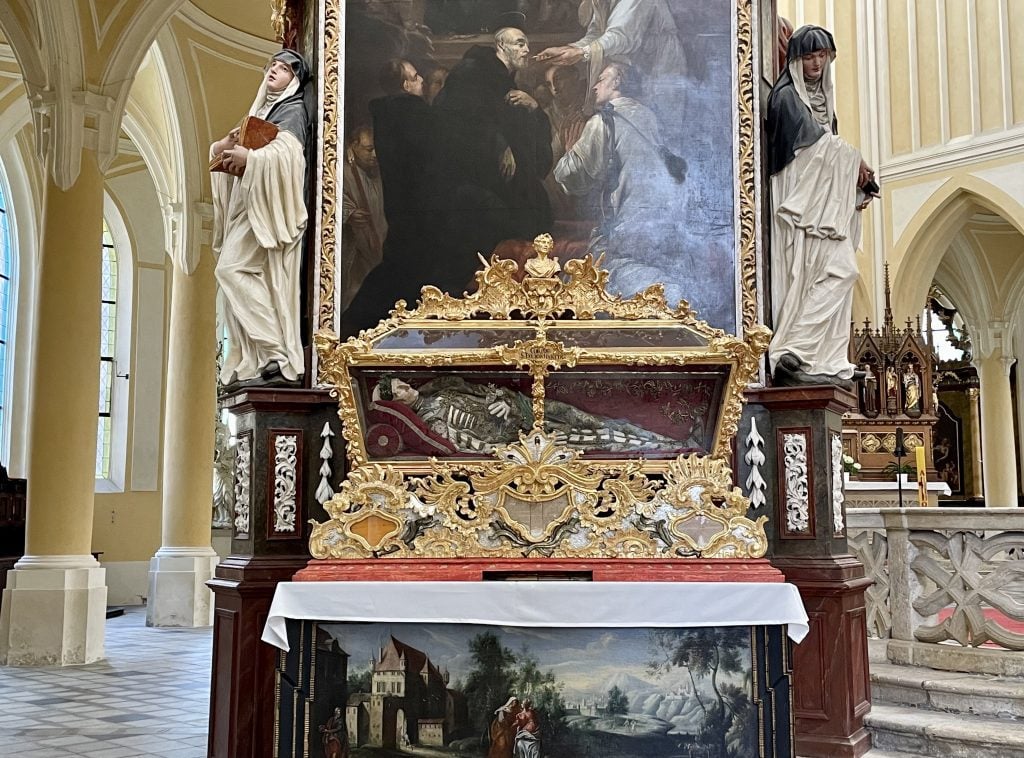 How to Get to Kutná Hora: Kutná Hora is about a 90-minute train ride from Prague.
Things to Do in Kutná Hora: Visit Sedlec Ossuary to see the bones, stroll around the historic center, have wine tasting from the city's vineyards while enjoying the view, visit several churches, visit the Chocolate Museum.
Where to Stay in Kutná Hora: No need to stay overnight, you're better off just staying in Prague.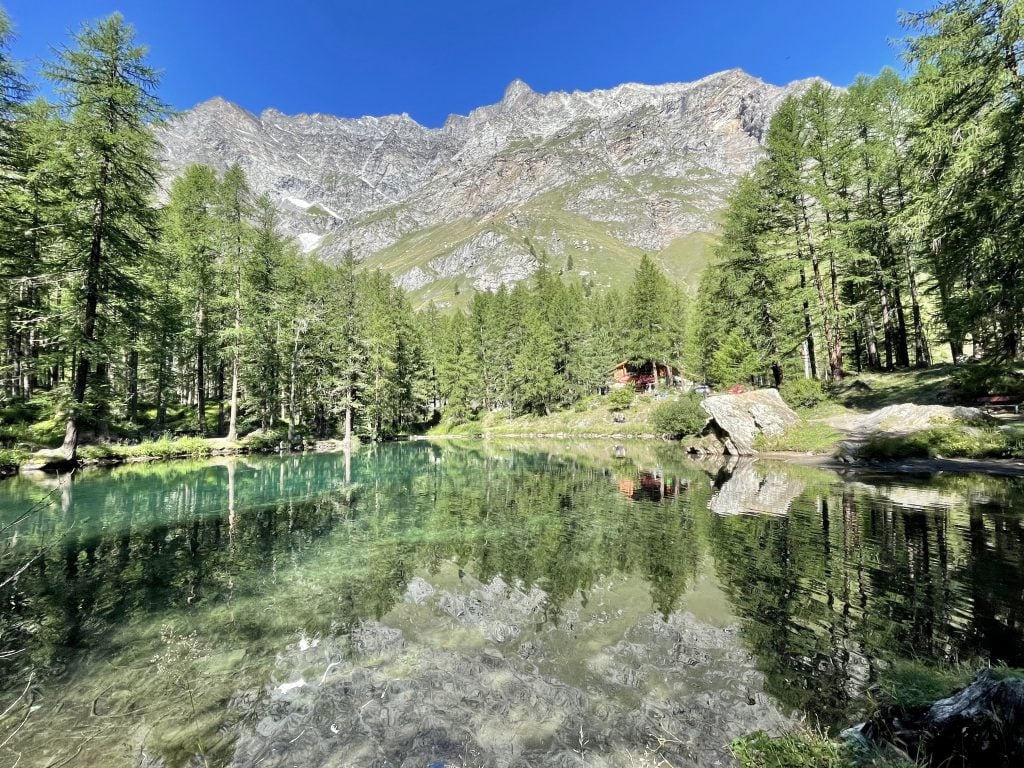 Valle d'Aosta, Italy
Charlie and I ended up in Valle d'Aosta — or Aosta Valley — on a whim. We had a few regions in Italy left to visit. We had some RyanAir credit to burn. Why not go to Valle d'Aosta, the remote northwest corner of Italy, for a weekend getaway?
I didn't expect much — but I LOVED Valle d'Aosta! It's a mountainous, outdoorsy destination where Roman ruins abound, where wine terraces are carved into steep hillsides, where chestnuts are rolled up in lardo, where locals speak a mix of French and Italian.
It's all about nature here — skiing in the winter, hiking in the summer. We went in August and had a blast exploring the landscapes, hiking in the valleys and strolling around the small towns. Some of the dark teal glacier lakes, set against a forest and jagged gray mountains, were among the most beautiful scenes I've ever seen!
I do have to say that Valle d'Aosta might be the most difficult region for vegans I've ever visited. Everything is made with either meat or cheese. Even the "zuppa di Cogne" we ordered turned out to be a casserole of cheese with bits of orzo rather than a soup!
How to Get to Valle d'Aosta: There are no major airports in Valle d'Aosta. Your best bet is to fly in as close as you can get and drive from the airport to Aosta. Torino Airport is closest at 70 minutes away; Milan Malpensa is one hour and 45 minutes away; we actually flew into Bergamo because that's where RyanAir flies from Prague (2.5 hours). You can take a train or bus to Aosta from Torino or Milan but it's best to have a car.
Best Things to Do in Valle d'Aosta: Visit the QC Terme baths at Pré-St.-Didier, take a cable car up to view Mont Blanc, go hiking in one of the valleys of Gran Paradiso National Park, stroll through Courmayeur and Cogne, check out the alpine botanical gardens, explore the Roman ruins of Aosta, go wine tasting at Grosjean Vineyards, eat so much meat and cheese.
Where to Stay in Valle d'Aosta: The city of Aosta makes a good base for exploring the region. We stayed at this excellent apartment: simple furnishings but has everything you need, a five-minute walk from the old town, a parking spot, and a rushing waterfall right outside the window. It helps to speak French or Italian (or both!) as the owner doesn't speak much English.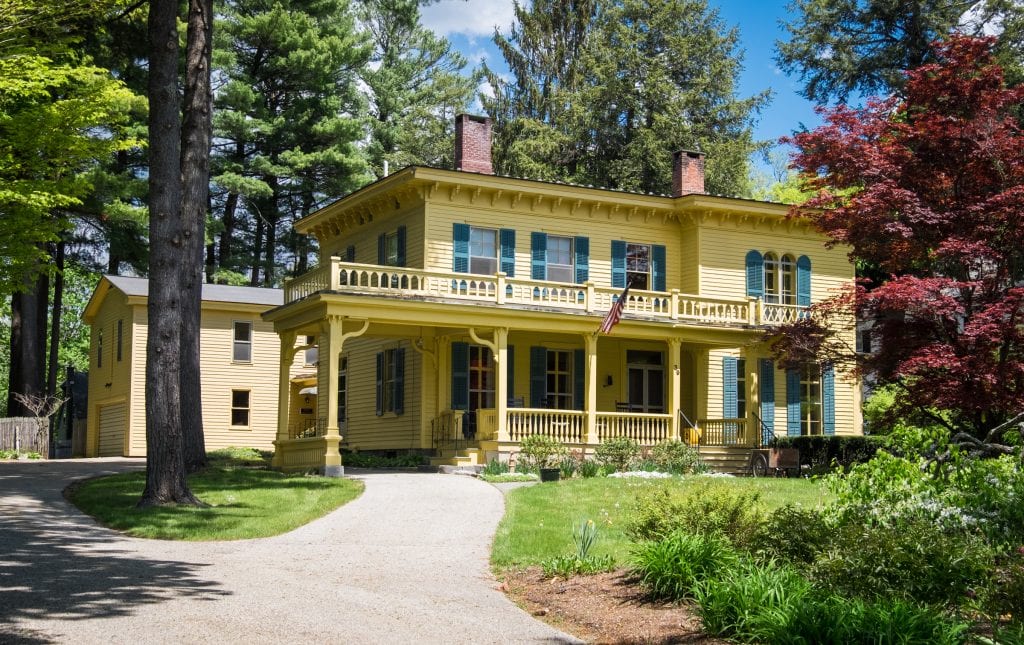 The Berkshires, Massachusetts
Was this my first time physically in the Berkshires? Not really — I actually went to summer camp in the Berkshires a few times. But it wasn't until 2021 that I explored the Berkshires, the westernmost part of Massachusetts, outside the confines of Camp Nawaka.
The Berkshires wears many hats. It's an easy weekend getaway from Boston and New York, and thus draws many wealthy folks from both cities. In fact, this tradition has gone on for so long that the Berkshires are filled with enormous estates, from Naumkeag to the Mount to Chesterwood.
Beyond that, there's plenty of nature: Mount Greylock, Bash Bish Falls, tons of hikes for all levels, and Massachusetts' portion of the Appalachian Trail.
And then you have the art component! SO many excellent museums (it's impossible to pick a favorite between the Norman Rockwell Museum in Stockbridge, MASS MoCA in North Adams, and the Clark Institute in Williamstown), music and theater and dance performances everywhere.
Every town in the Berkshires can vary. I was a big fan of Great Barrington, the "Brooklyn of the Berkshires," the closest thing to a walkable downtown area and lots of cool boutiques and restaurants. I also loved North Adams, a former mill town in decline that has been reinventing itself as an affordable community for artists.
I'm so glad I finally visited the Berkshires this year and learned more reasons why my home state rocks.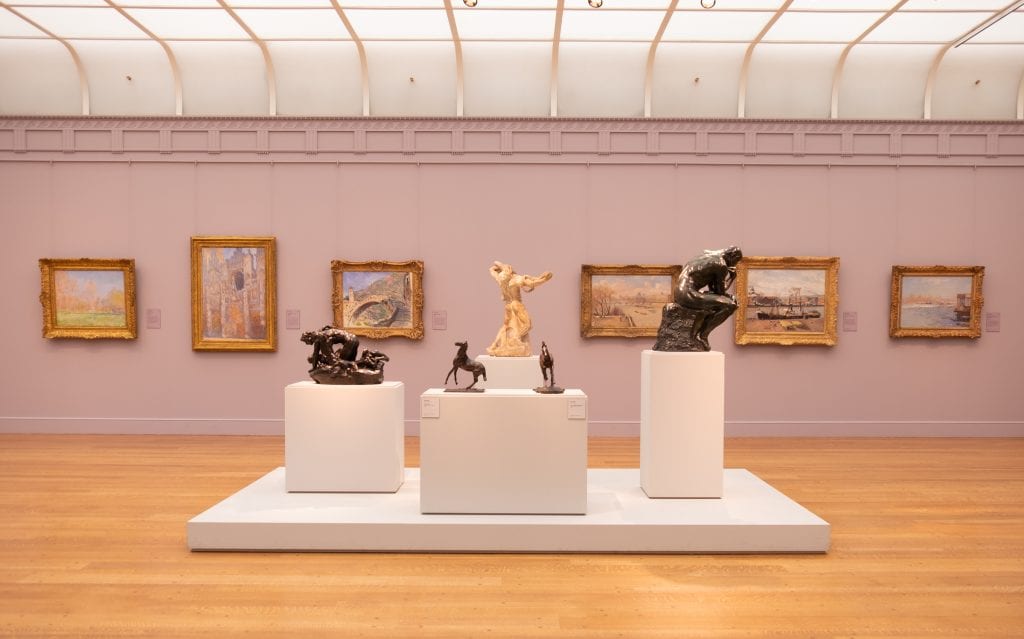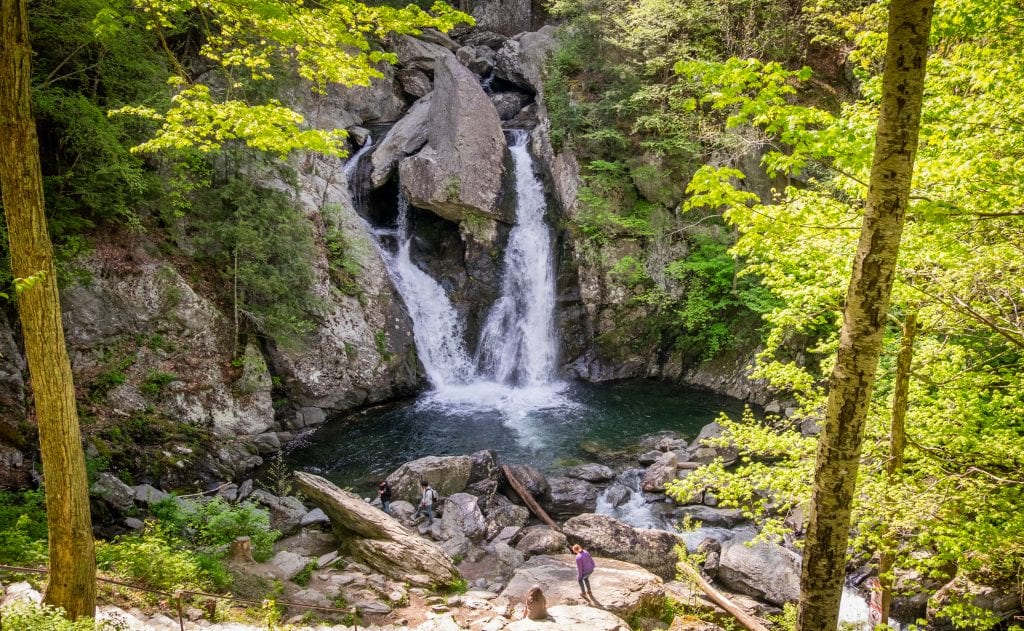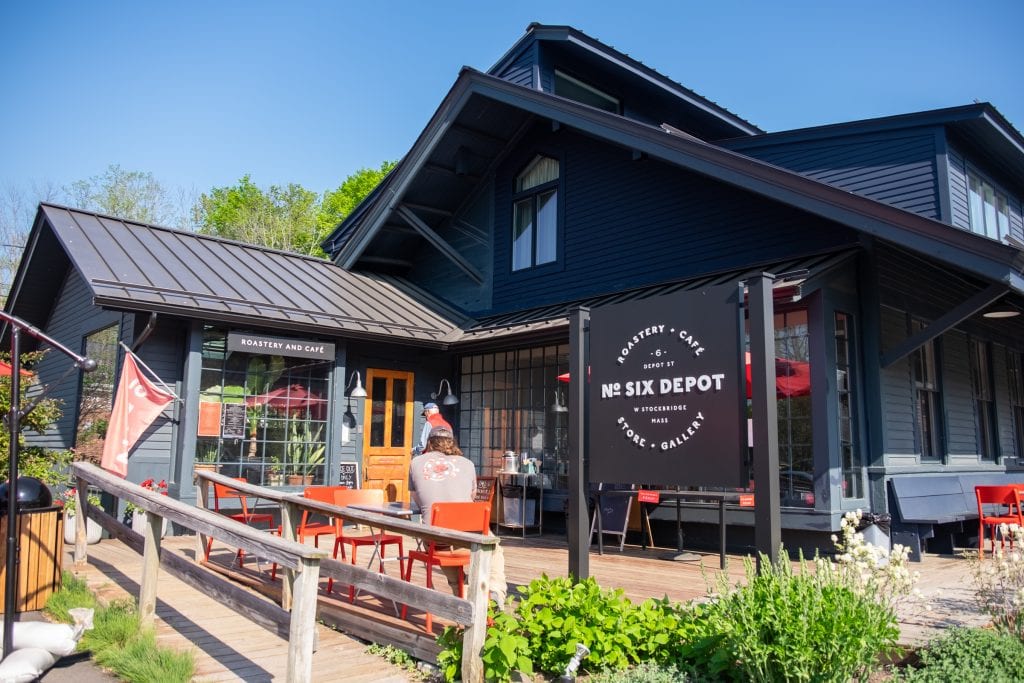 How to Get to the Berkshires: The Berkshires are about a two-hour drive from Boston and a three-hour drive from New York. If you're flying in, Albany Airport is about an hour's drive from Stockbridge.
Best Things to Do in the Berkshires: Visit the Norman Rockwell Museum, Mass MoCA, and Clark Institute; hike to Bash Bish Falls; see a concert at Tanglewood or a Shakespeare show; browse the stores of downtown Great Barrington; have the best coffee in the Berkshires at No. Six Depot Roastery; have the best cider donuts in the world at Hilltop Orchards in Richmond.
Where to Stay in the Berkshires: I stayed at two great, very different hotels: The Red Lion Inn in Stockbridge, a traditional inn and legendary landmark, and PORCHES at Mass MoCA, a funky and innovative boutique hotel in North Adams.
Read More: 33 Best Things to Do in the Berkshires and The Best Towns in the Berkshires.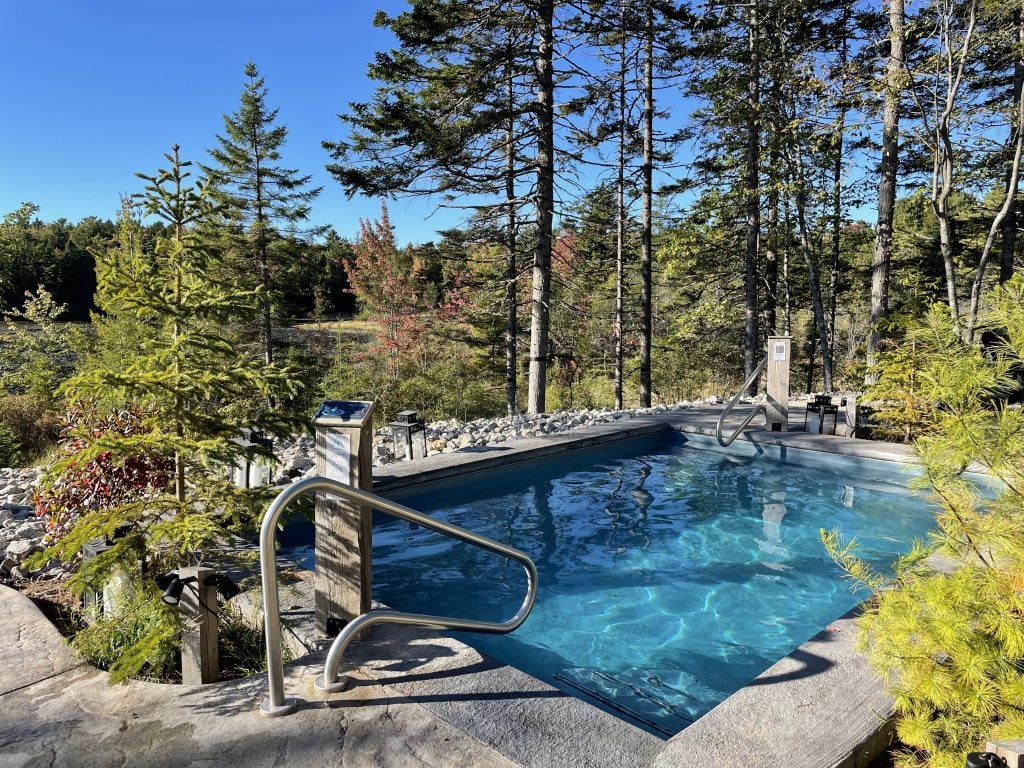 South Shore, Nova Scotia
My big plan for 2020 was to see a TON more of Atlantic Canada. In 2021, I made it back to exactly one province: Nova Scotia! But what a trip it was. On this trip, I worked with Nova Scotia Tourism and focused on the South Shore, an easy journey southward from Halifax.
I had technically visited a bit of Nova Scotia's South Shore already — brief stops in Lunenberg and Peggys Cove. But on this trip I headed all the way south to Barrington and got to experience so much of what makes Nova Scotia great — from small villages, lighthouses, and haunted islands to high-end spas, bike trails, and lumberjack schools!
I had the absolute best weather — a solid week of blue skies, warm days and chilled nights. The perfect weather for enjoying Nova Scotia's pristine nature.
I joke that my blood pressure is at its lowest whenever I'm in Canada. There is something about Canada that relaxes me fully. Maybe it's the familiarity of the culture plus the fact that I won't go broke if I need to be hospitalized. That's a new level of comfort.
And don't worry — you didn't miss that post! Since my trip was so late in the season, the Nova Scotia team and I decided I should wait on publishing the post until early 2022, when people are starting to plan their summer trips.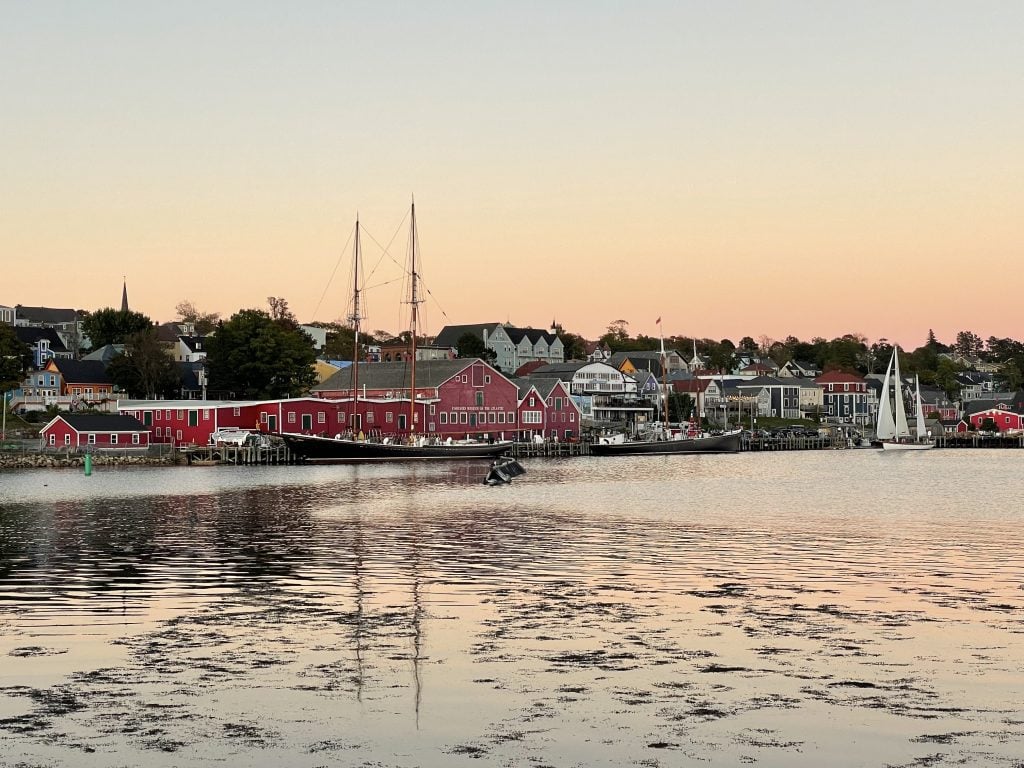 How to Get to the South Shore: Either start in Halifax and head south, or take the ferry from Maine to Yarmouth, Nova Scotia, and head north!
Best Things to Do on the South Shore: Learn to be a lumberjack for the day at the Lumberjack AXEperience in Barrington, take a boat tour around mysterious Oak Island, luxuriate at the Sensea Spa in Chester, take an e-bike on the trails along the shore, enjoy the architecture of Lunenberg, visit the lighthouse at Peggys Cove, stake out your favorite spot on a southern beach, eat all the lobster and chowder.
Where to Stay on the South Shore: I stayed at several great places but my favorite was the Quarterdeck Resort in Summerville Centre, a modern marvel with sea views that looked more California than Atlantic Canada!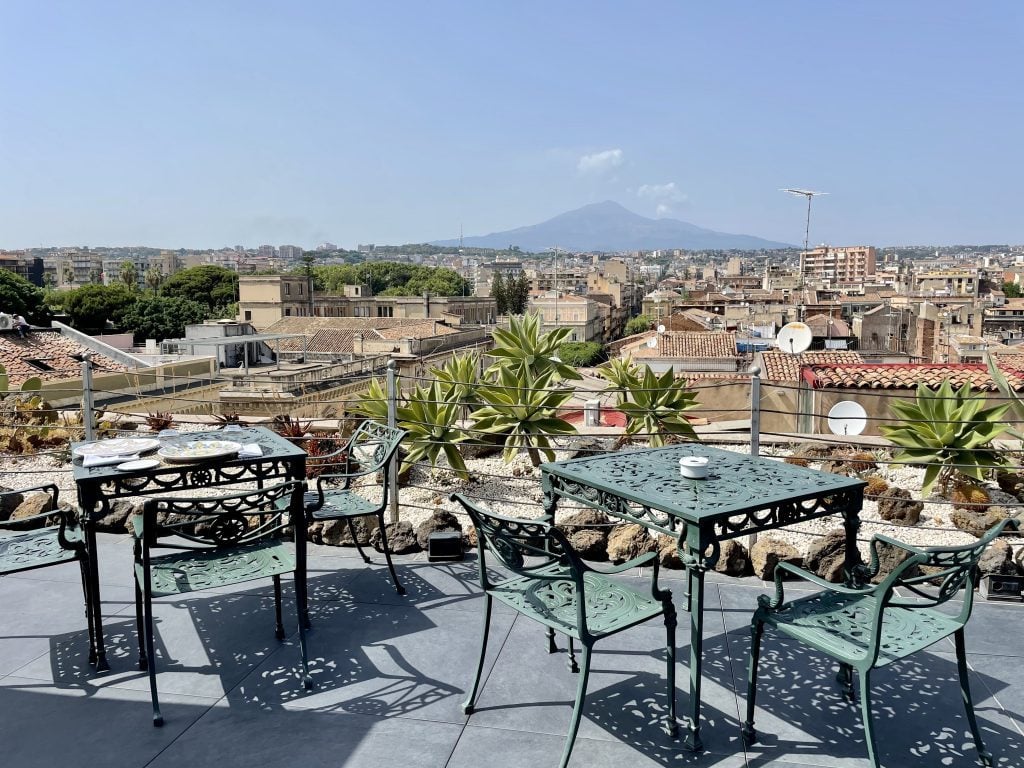 Catania, Sicily
Well, Catania, it feels like I only met you for a minute. But I really enjoyed my 24 hours there!
Catania isn't the easiest city to love. It's loud, brash, unpretentious, unapologetic and it pairs a lot of beauty with a lot of ugliness. If you're a first-time visitor to Italy, I'd gently steer you toward Siracusa or Taormina instead.
But if you're an Italophile like I am and you appreciate getting off the beaten path, you will love Catania. It doesn't overly cater to tourists, and its residents know how to have a good time.
There's something about climbing to the top of a terrace to see smoking, simmering Mount Etna, knowing she could extinguish the city at any moment. Or climbing through the alleyways after sunset, locals laughing uproariously and throwing back cocktails.
And because Catania is Italy, even the most casually dressed people are more put together than 90% of people in your home country. Believe it!
How to Get to Catania: Fly, baby, fly. Or take the train that goes on a boat from mainland Italy to Sicily!
Best Things to Do in Catania: Honestly, I didn't do too much here! Walk around the old town, check out the Baroque palaces and gardens, visit the fish market. We went to a fantastic bar called Collage Boutique with one of the best upscale gin and tonic menus I've ever seen! Highly recommended.
Where to Stay in Catania: We stayed at the Palace Catania, a mid-range hotel that is one of the nicer properties in Catania, which has outstanding views of Mount Etna from the rooftop terrace.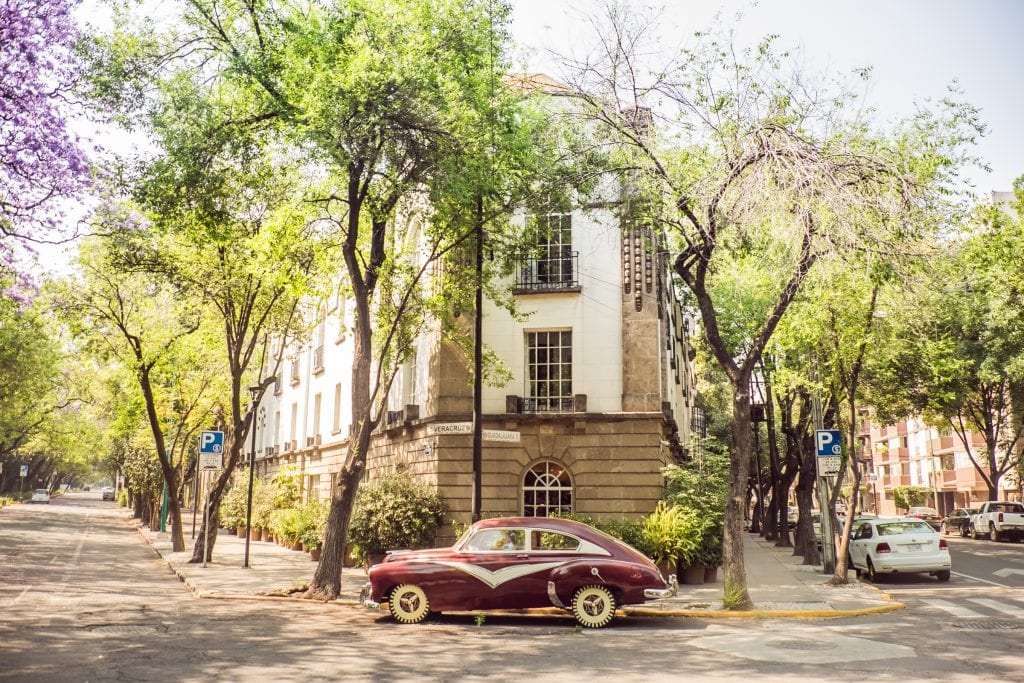 Where I Hope to Go in 2022
Man, I was so hopeful last year when I added a lot of 2022 destinations. I barely got to any of them — only a tiny bit of Atlantic Canada and the Czech Republic.
So will 2022 be better? I think so. We're not in the same place we were last year. Vaccination is a game changer, as is increased testing, as are the new COVID treatments. We know more about what actually prevents COVID and how to go about life and stay as safe as possible.
In short, I will continue to follow all local rules — and be optimistic. Here is where I hope to go:
More of Mexico! I'm happy to announce that I'll be spending the first six weeks of 2022 back in Mexico! Charlie and I will be based in Puerto Vallarta for the month of January, then traveling to San Miguel de Allende, Guanajuato, and Mexico City before heading back to the States.
You might recall that we were in Mexico City in March 2020 when COVID went global, and this time we want to do more than hole up in our apartment and only leave for walks and groceries.
Why Mexico? Two big sets of reasons: personal reasons and COVID reasons. Personally, we love Mexico and miss it! We love the lifestyle, the friendliness, the food, and our friends, many of whom have migrated to Puerto Vallarta.
COVID-wise, we wanted to go somewhere we could be outdoors all winter. After two years of COVID, two things are clear: COVID flares up in cold seasons and primarily spreads indoors. Going somewhere warm and outdoorsy feels like a smart thing to do, and of course we are enormously privileged in being able to do so.
Earlier, we were considering driving to Sicily for the winter (with the cats!), but logistics made it easier to just go to Mexico for part of the winter and get friends to stay in our apartment and take care of the little piggies. I mean kitties.
Puerto Vallarta, San Miguel de Allende, and Guanajuato will be new destinations for me. I also hope to visit Yelapa and San Pancho for the first time (remember that weird year when tons of travel bloggers were living in San Pancho?), and spend a weekend in Sayulita, which I last visited 10 years ago.
As for other trips I'm hoping for in 2022:
Calabria. The toe of the boot is one of my two remaining Italian regions! Considering going for a quick weekend visit to Tropea in early June, when the weather is summery but peak season hasn't begun.
Sardinia. The final Italian region for both me and Charlie! Our two-week trip to the Aeolian Islands was SO good that I might plan a similarly paced trip to northern Sardinia — Porto Cervo, the Maddalena Archipelago, and Alghero with side trips to Castelsardo, Bosa, and other cool spots.
We have started doing our tentative research, and it looks like direct flights and car rental are shockingly expensive — so we might drive and take the ferry. Maybe stop in Piemonte or Liguria on the way. We'll see.
More nearby trips in Central Europe. Maybe Wroclaw. Maybe Slovenia. Probably a return to Croatia at some point. Berlin in the summer for sure. And I want to do most of these trips by train.
More Czech destinations. 10 new dots in the map in 2022 would be wonderful. Some of my top priorities are Tabor, Karlovy Vary, Bohemian Switzerland (yep, it's Czech), and Plzen.
If I can be SUPER ambitious…New Zealand. As I type this, New Zealand is planning on opening to tourism on April 30, 2022. I would LOVE to go there SO much, but I want to go for at least a month either in their summer or fall. Maybe early 2023 is more realistic.
And of course…Martha's Vineyard and Nantucket. I swear, it's a long-running joke here by now — every year, this Massachusetts native says that this will FINALLY be the year she visits the islands. Will 2022 be the year? WHO KNOWS?!
What were your favorite new destinations of 2021?
Get email updates from Kate
Never miss a post. Unsubscribe anytime!