Adventurous Kate contains affiliate links. If you make a purchase through these links, I will earn a commission at no extra cost to you. Thanks!
While Sicily is full of beauty everywhere you look, you'll find many of its best treasures in the eastern part of the island. The east is home to active volcanoes, ancient ruins, Baroque cities, and gorgeous beaches, not to mention fabulous food and world-famous wine.
Why concentrate on the east in particular? Sicily is a big island, the largest in the Mediterranean, and it's also not as developed as the rest of Italy. Once you factor in the lack of travel infrastructure and country roads, short distances turn into long journeys. As a result, circumnavigating the island is a tough endeavor.
If your trip is two weeks or less, I urge you to limit your time to either Eastern Sicily or Western Sicily. If your trip is for a week or less, I encourage you to concentrate on a smaller region within the east or the west. Check out my list of best places to visit in Sicily for inspiration!
You could technically fit more in if you were determined to, but I found Sicily to be a challenging destination and overscheduling your time there could lead to a lot of frustration.
I had nine days in Sicily with my mom and sister and we spent all of it in the east. The first five nights were spent in the northeast with a base at Agriturismo la Rocca della Rosa in Zafferana Etnea, on the slopes of Mount Etna, and the next four nights were spent at an Airbnb rental in Avola, a popular beach resort town in the southeast. Each base gave us the opportunity for day trips.
Here are the best destinations to visit in Eastern Sicily, from north to south, and the best ways to spend your time there: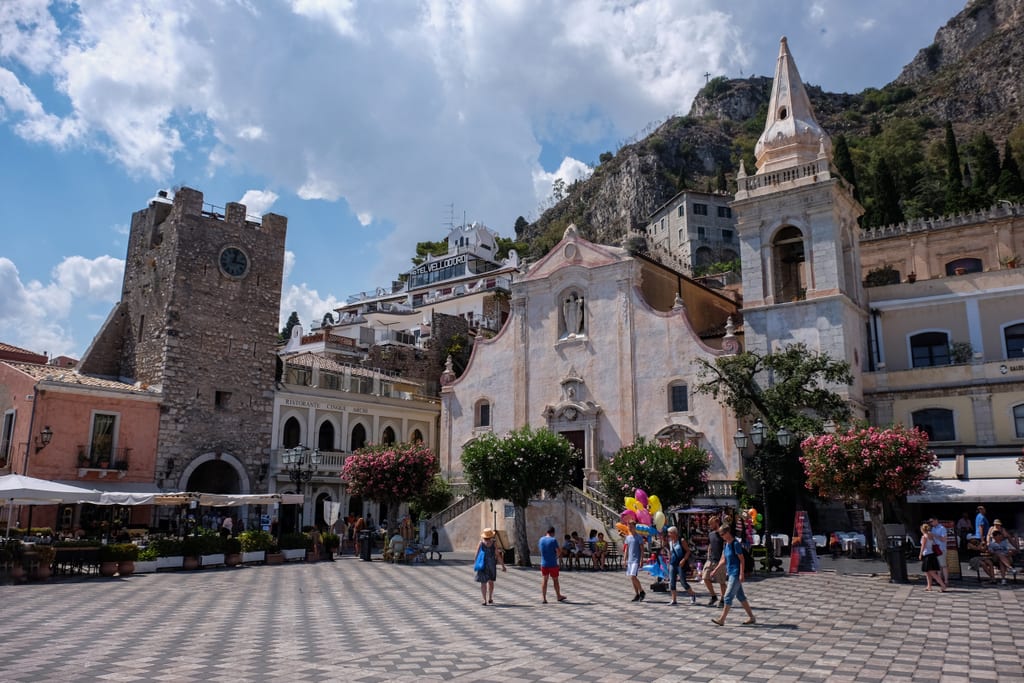 Taormina
Taormina is easily the most touristy place I visited in Sicily. It's a popular cruise ship excursion and day trip from Malta, and here you'll find pretty piazzas, lots of shopping, and scintillating views from far above the sea.
You can walk the beautiful streets, visit the ancient amphitheater, and do some shopping. If you've got more time, you can head to the beaches in surrounding towns.
To be honest, Taormina fell a bit beneath my expectations. I thought it would be breathtaking — and while it was certainly beautiful, the massive crowds put a damper on the magic of the city. That said, I do recommend you visit — just know that it's not the be-all and end-all of Sicily.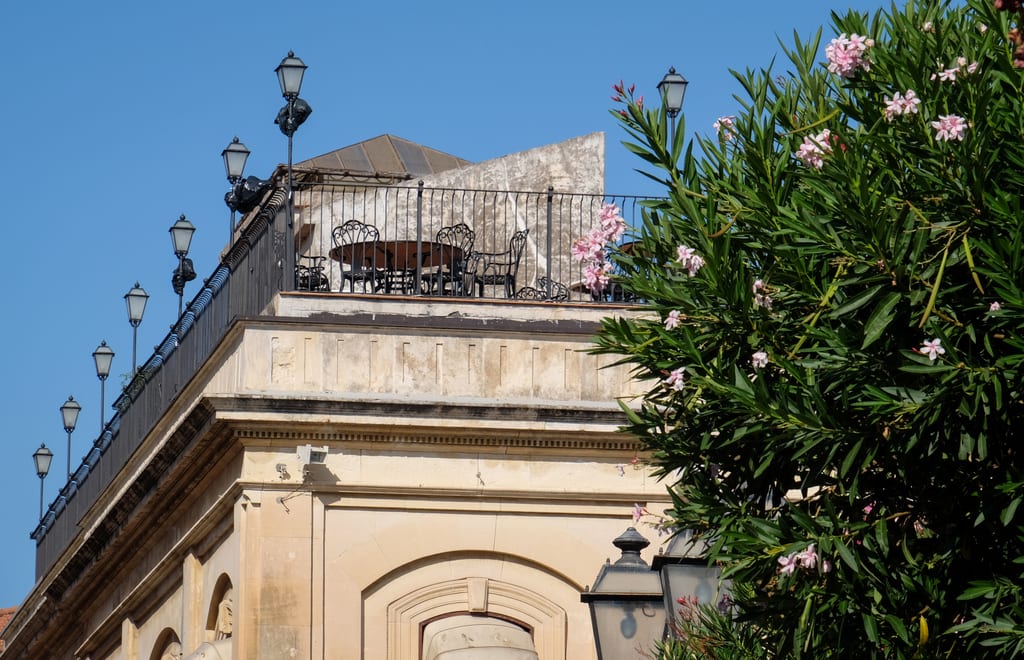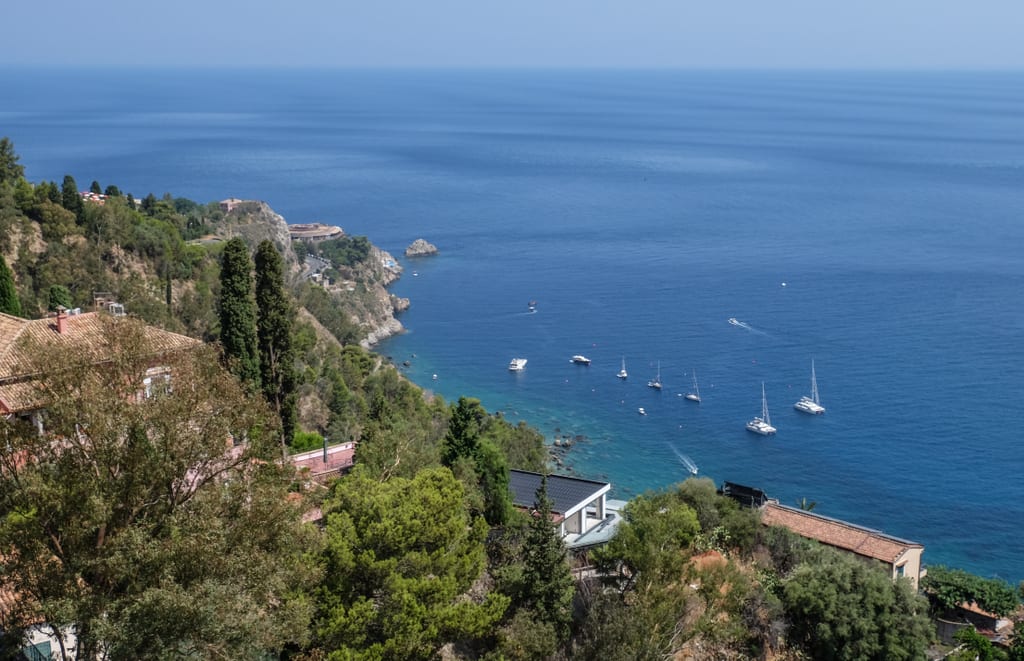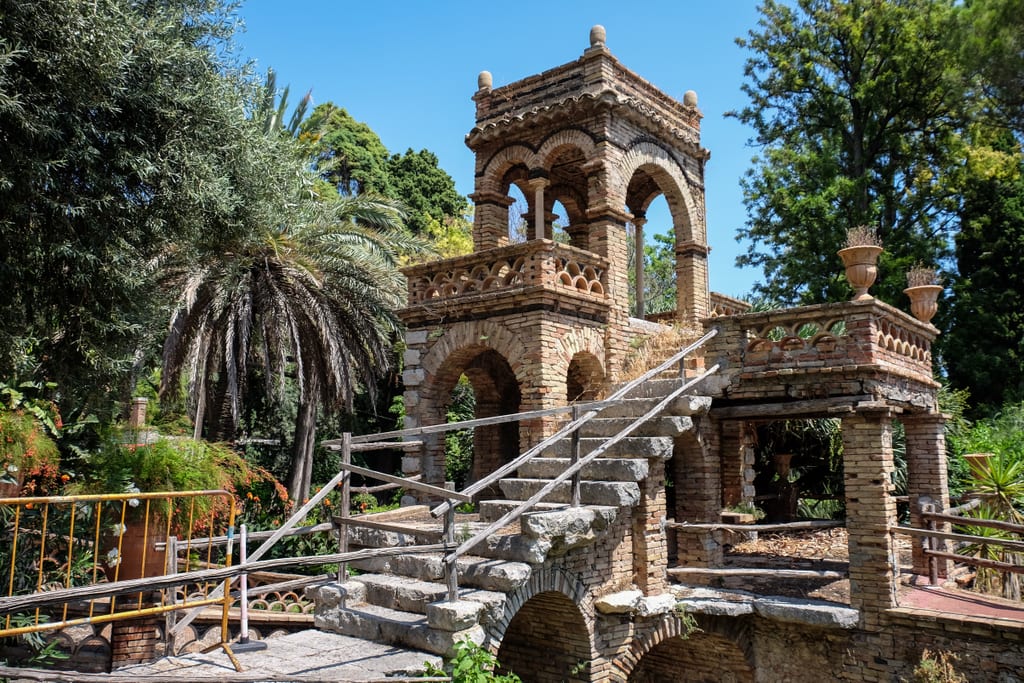 The best thing to do in Taormina? Head to Cafe Bambar for granita. They have more flavors of granita than I saw any other place I saw on the island. Try it with cream. I had caffe with cream and it was stupendously delicious.
Where's the best place to stay in Taormina? I recommend staying as central as you can in Taormina — not least because it's a city on a hill. You don't want to end up far outside and having to walk up long hills to get anywhere.
Find deals on hotels in Taormina here.
Mount Etna
One of the four UNESCO World Heritage Sites in Eastern Sicily, Mount Etna has been erupting for 500,000 years. (Yes, roughly 494,000 years longer than the Duggars believe the Earth has existed.) As a result, it has a spectacular landscape — something very different to coastal Sicily. And a very welcome break from the heat, too!
Here you'll be able to explore the volcano in depth, from the lava tubes beneath the surface to snows on the summit. It erupts for much of the year (sadly, not while I was there) and if you're lucky, you'll get a flame-topped photo.
And if you REALLY want bragging rights, sometimes you can even ski Mount Etna in the winter! Ever skied a volcano before?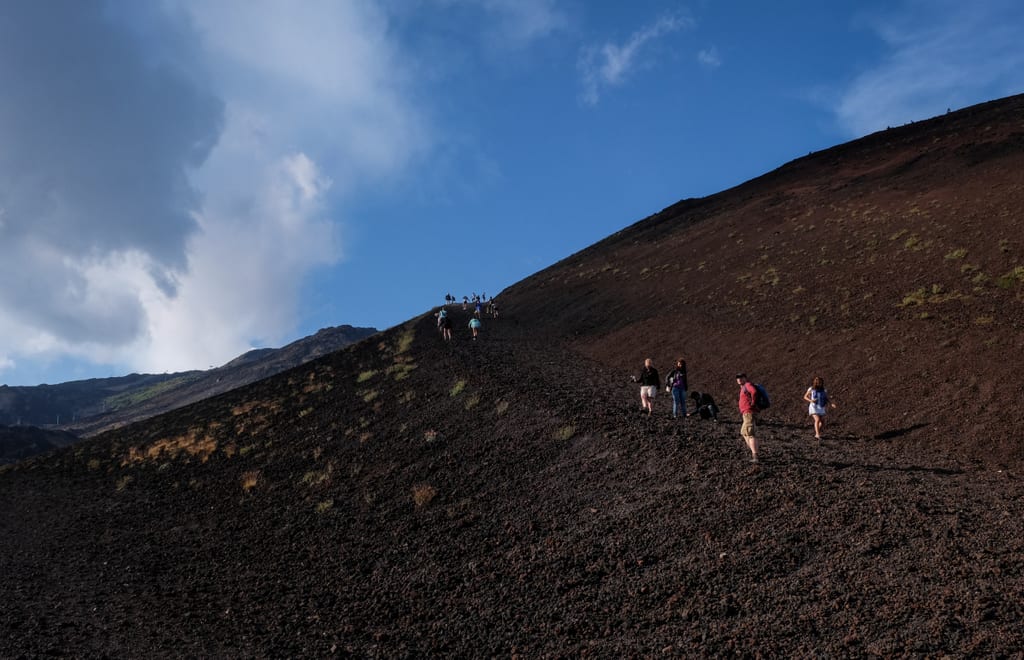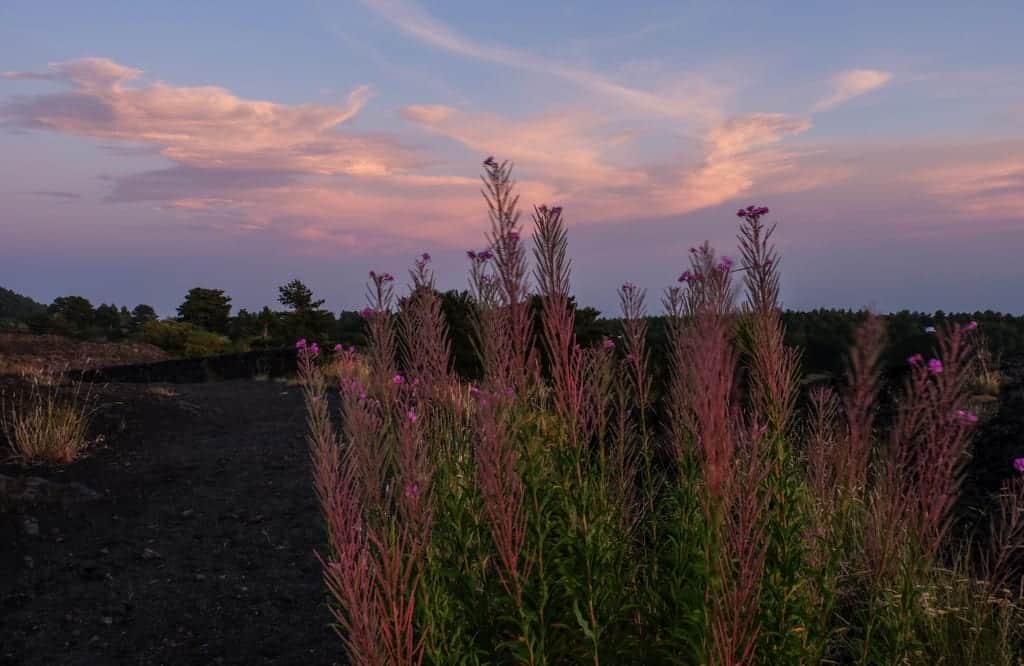 The best thing to do in Mount Etna? Take a tour with Etna Experience. You'll get so much more out of the landscape if you take a tour, and our guide had encyclopedic knowledge about the volcano, geology, and the plants and animals indigenous to the region. We also ended our sunset tour with wine and aperitivo as we watched a volcanic sunset.
Where's the best place to stay near Mount Etna? I actually recommend the little town of Zafferana Etnea nearby. It's a small, local, welcoming town and there are lots of nice places to stay. I loved hanging out on the piazza at night and eating gelato.
Find deals on hotels near Mount Etna here.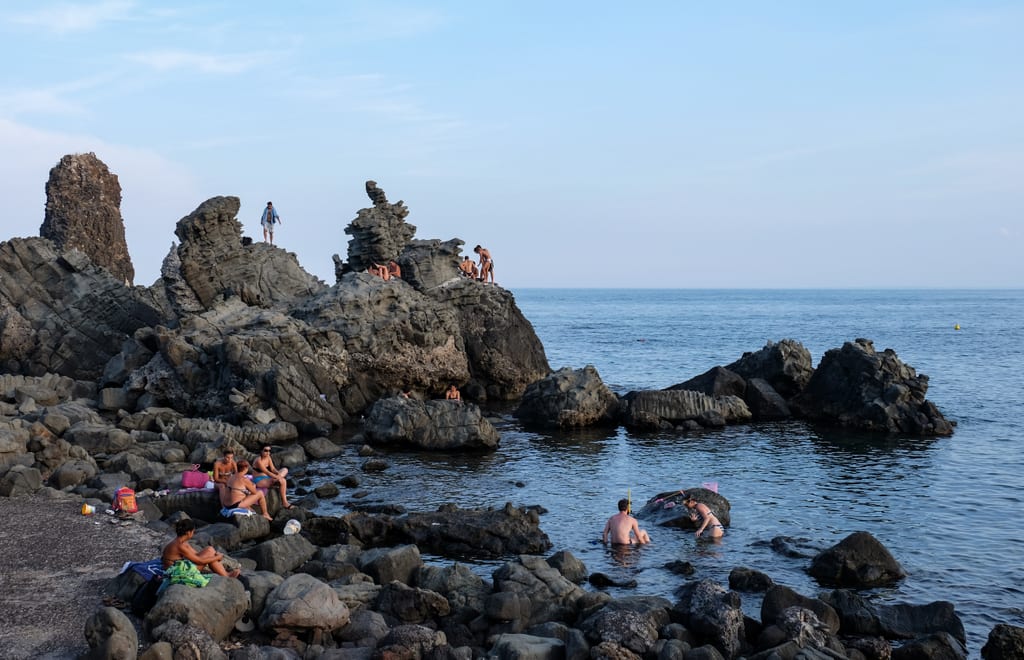 Aci Trezza
Aci Trezza is the kind of place that doesn't make it into travel guides. And if it did, it would probably lose everything that makes it lovely.
Aci Trezza is a quiet, low-key seaside town just north of Catania. There's not a lot to do here besides relax and admire the Isole Ciclopi, but that's more than enough to fill your day. You come here to chill out.
Don't expect to do much here — but after a few hours relaxing by the sea, you'll feel like a new person.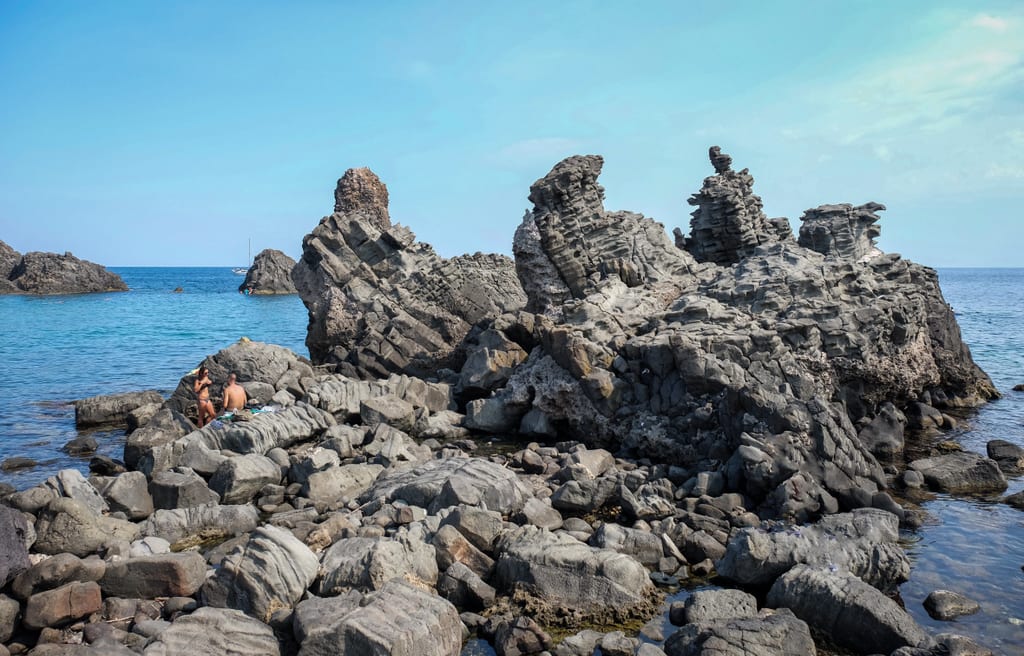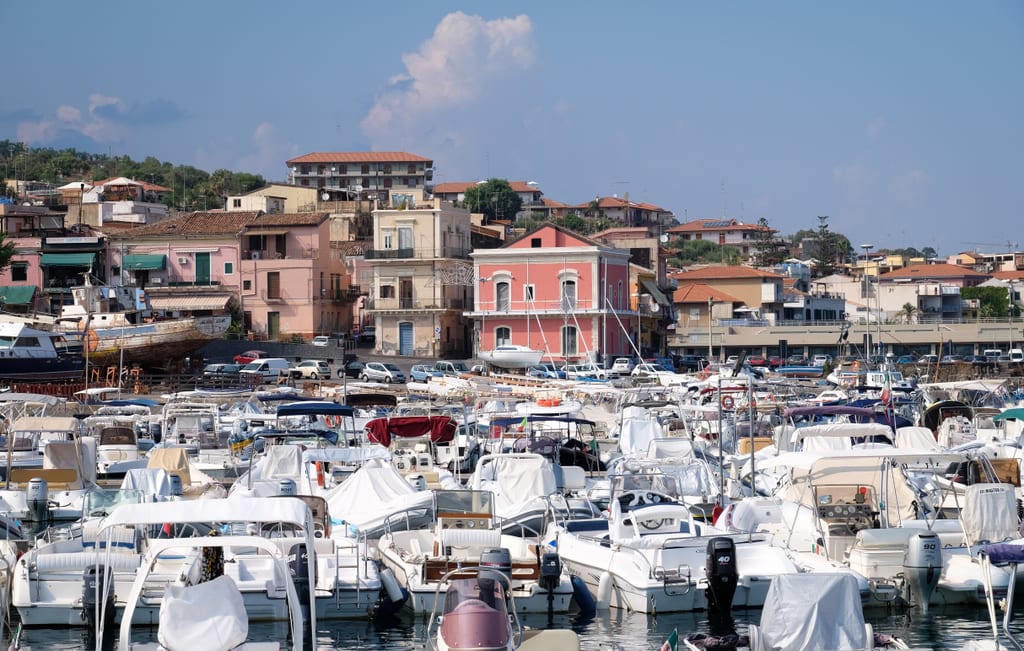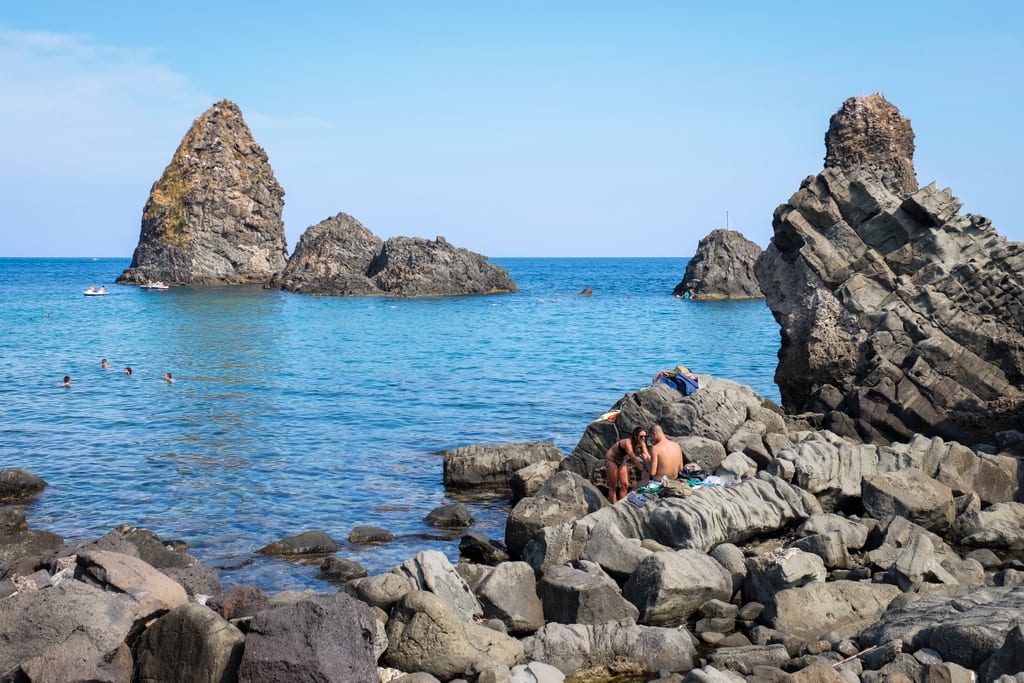 The best thing to do in Aci Trezza? Just grab a seat at a nearby beach club. I chose the Ghenea Beach Club, which was on stilts, halfway in the ocean and half on land. Swim in the Mediterranean as much as you'd like.
Where's the best place to stay in Aci Trezza? This is one place where it pays to be right down by the water, as that's where virtually everything is in town.
Find deals on hotels in Aci Trezza here.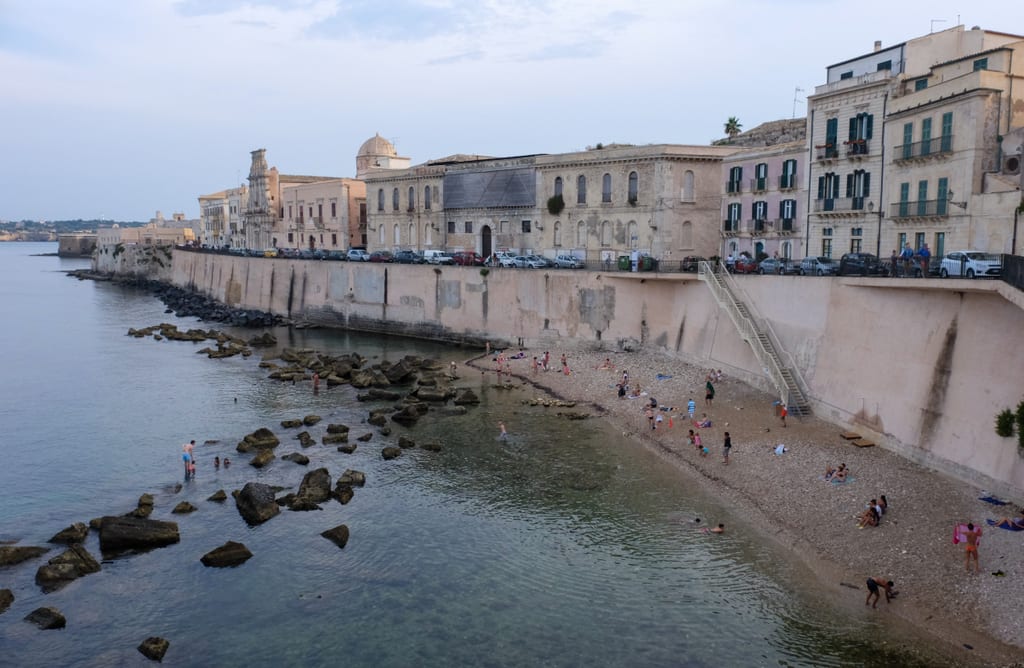 Siracusa
Siracusa is home to another of Eastern Sicily's UNESCO World Heritage Sites: the ancient city and the Pantalica, where tombs are cut into the rocks. While I enjoyed a brief visit to the ancient part of the city, the real stunner is Ortigia, an island home to Siracusa's old city.
Siracusa was my favorite place in Sicily — in fact, it's one of my favorite places in all of Italy! I fell in love with the strong Baroque architecture set against the gentle colors. I was there during a rainstorm and it created the most beautiful light all over the city.
Oh, and I loved that Siracusa's patron saint, St. Lucia, is usually pictured with a knife sticking out of her neck. That's BADASS and the most Sicilian thing ever.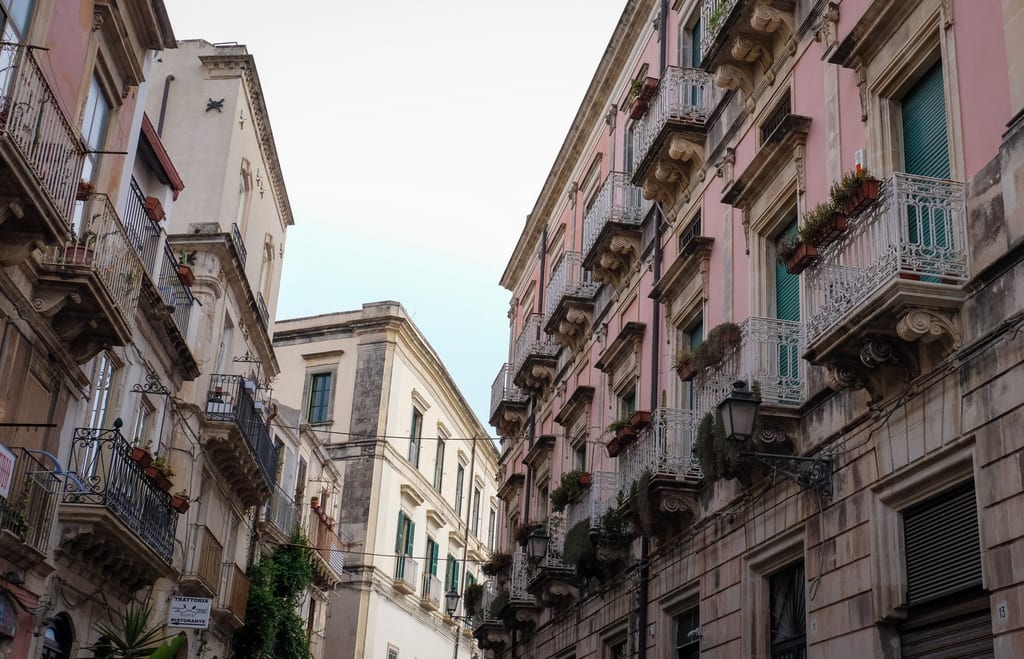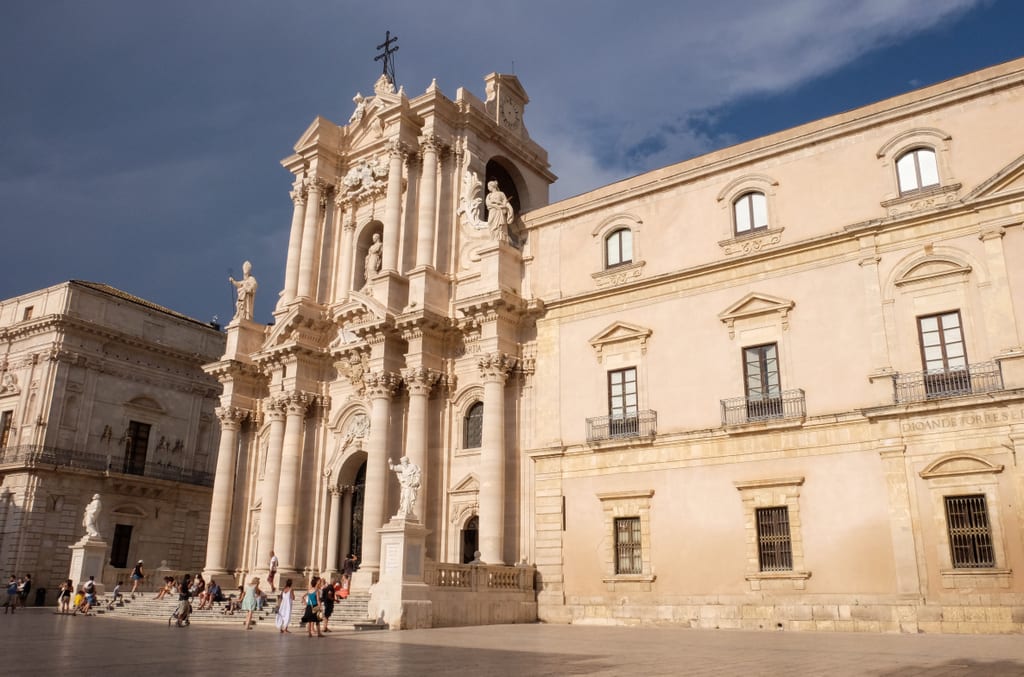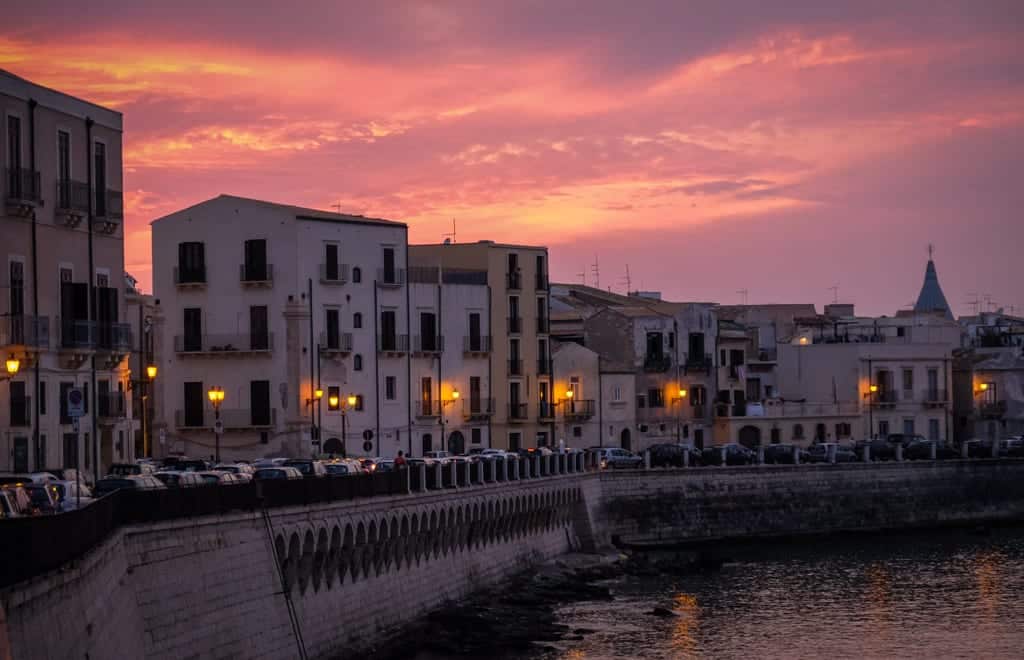 The best thing to do in Siracusa? Head to Ortigia, the old city, and take pictures just before sunset. Ortigia is home to my favorite buildings in Sicily and thus these photos are some of my favorites.
Where's the best place to stay in Siracusa? You definitely want to be in Ortigia. Hands down. Ortigia is part of a little peninsula that juts out from the mainland, and as long as you're on there, you'll have easy access to everything that makes Siracusa wonderful.
Find deals on hotels in Siracusa here.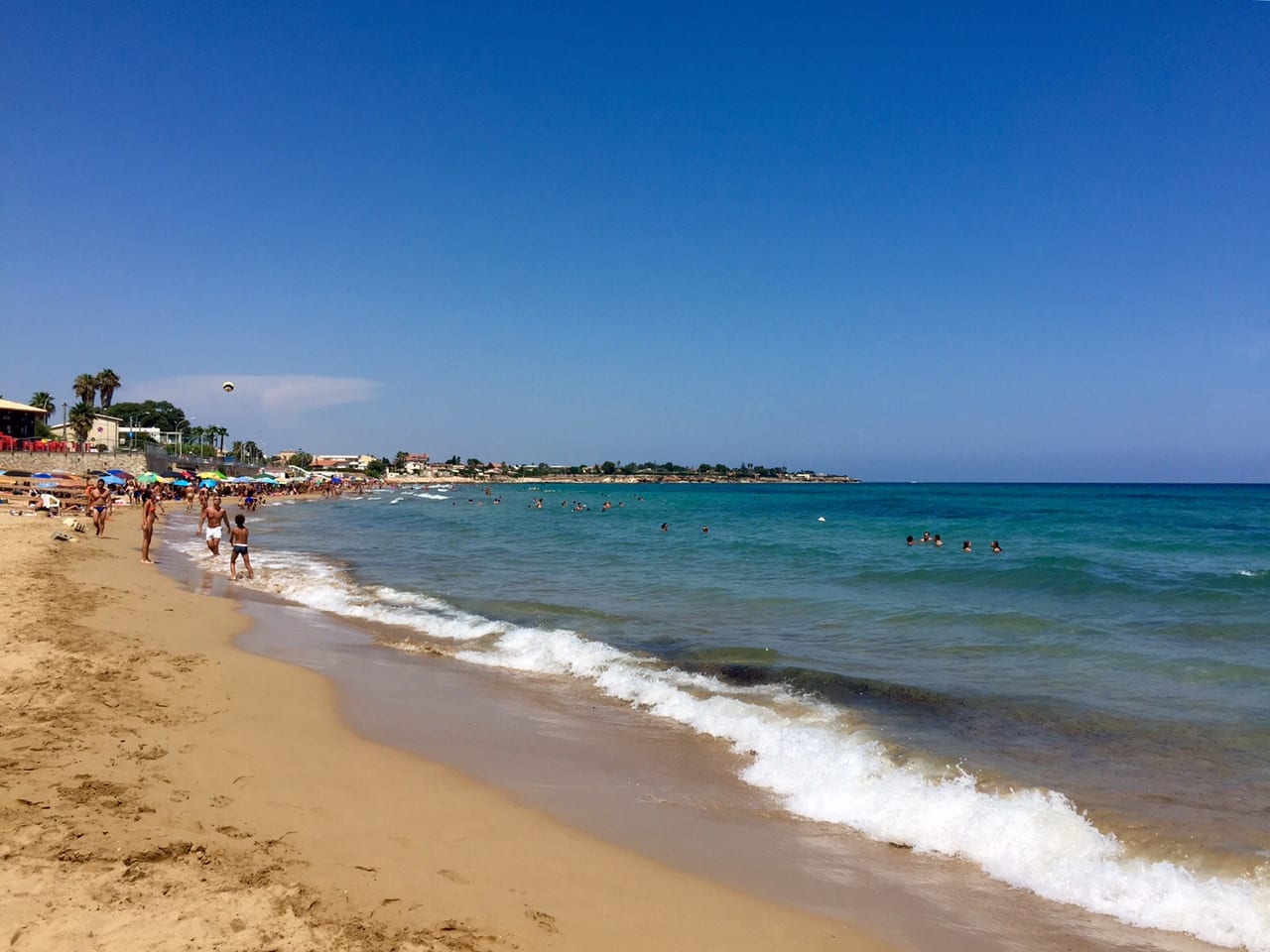 Avola
Looking to get off the beaten path (for foreign tourists, at least)? Looking for some beach time? Avola is great for both. Avola is home to the nicest stretch of beach that I saw in Sicily and I'm fairly certain that my mom and I were the only foreigners in town! (There may have been a German or two, but Germans go everywhere — they don't count. Ha.)
---
READ MORE: How to Protect Your Belongings on the Beach
---
Avola was our base for southeastern Sicily and though the street parking and stop sign-less driving were a bit scary, it turned out to be well situated for exploring the region. The town is deserted during the day, but at night it comes to life, with whole families descending upon Piazza Umberto I and staying out late, kids riding their bikes well past midnight.
Break out your Italian and Sicilian — you won't find many English speakers here. But that's part of the charm of being here.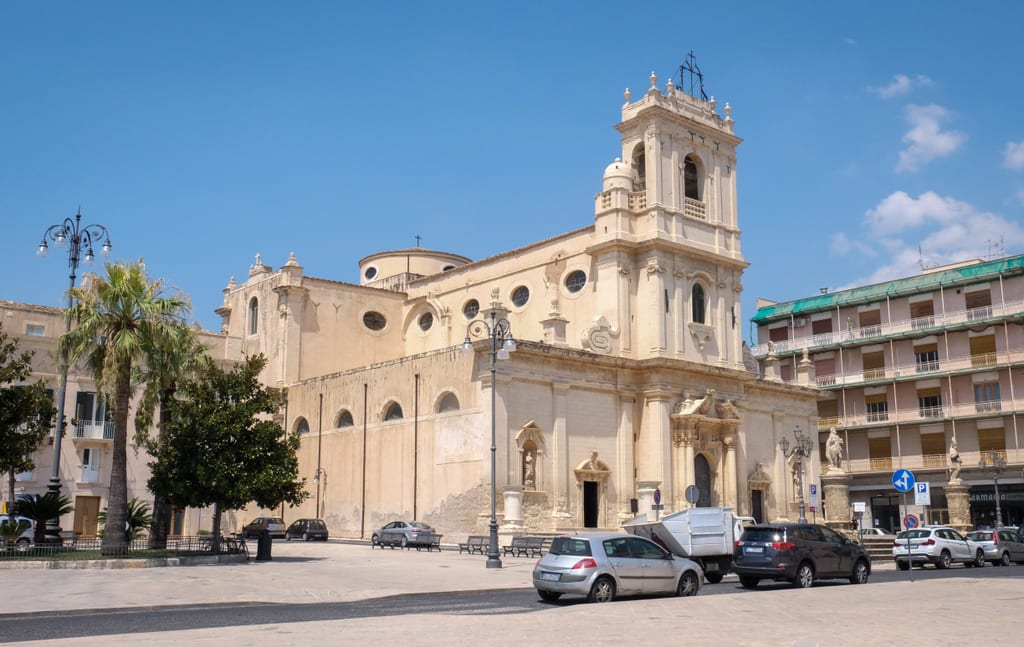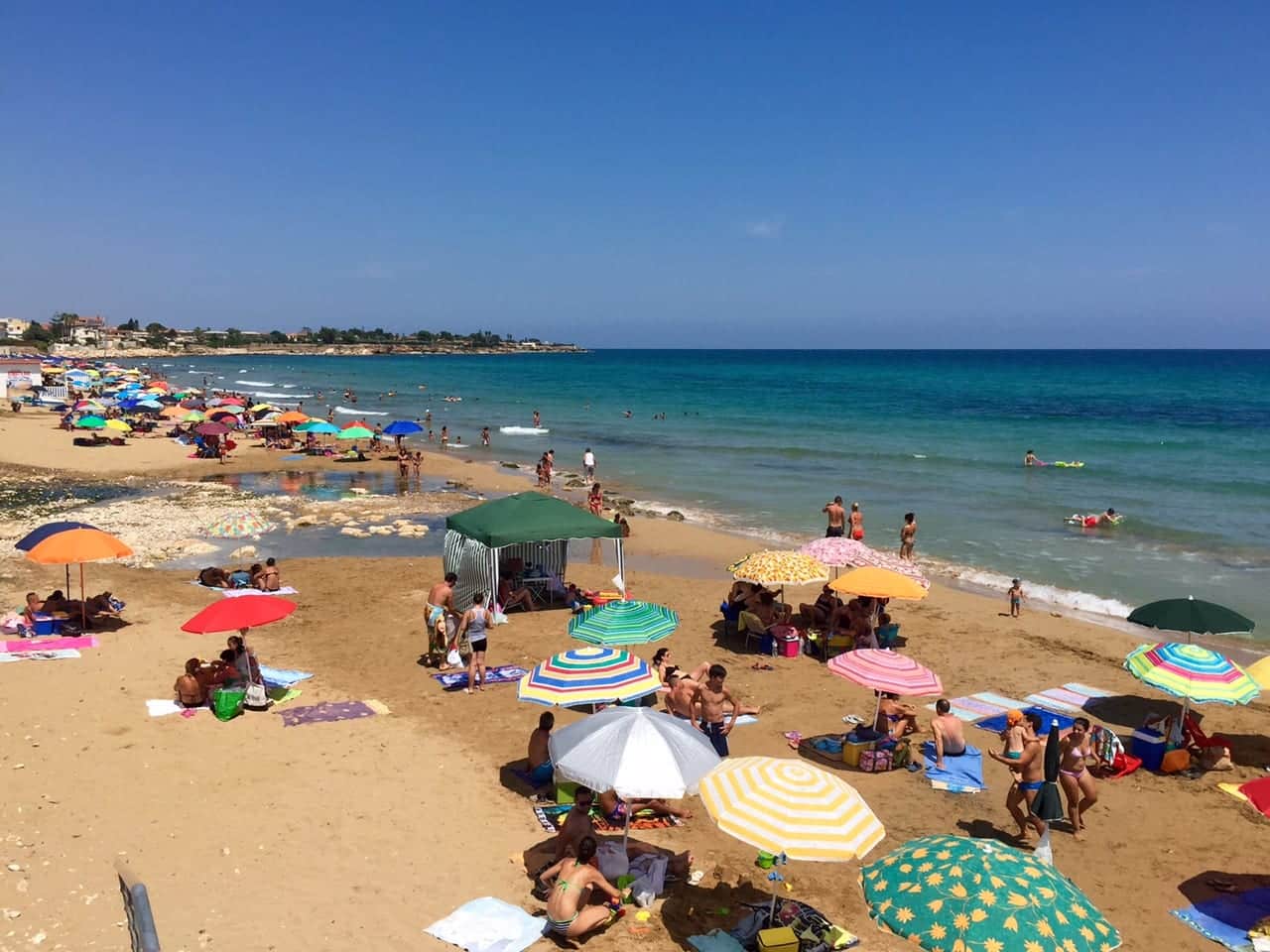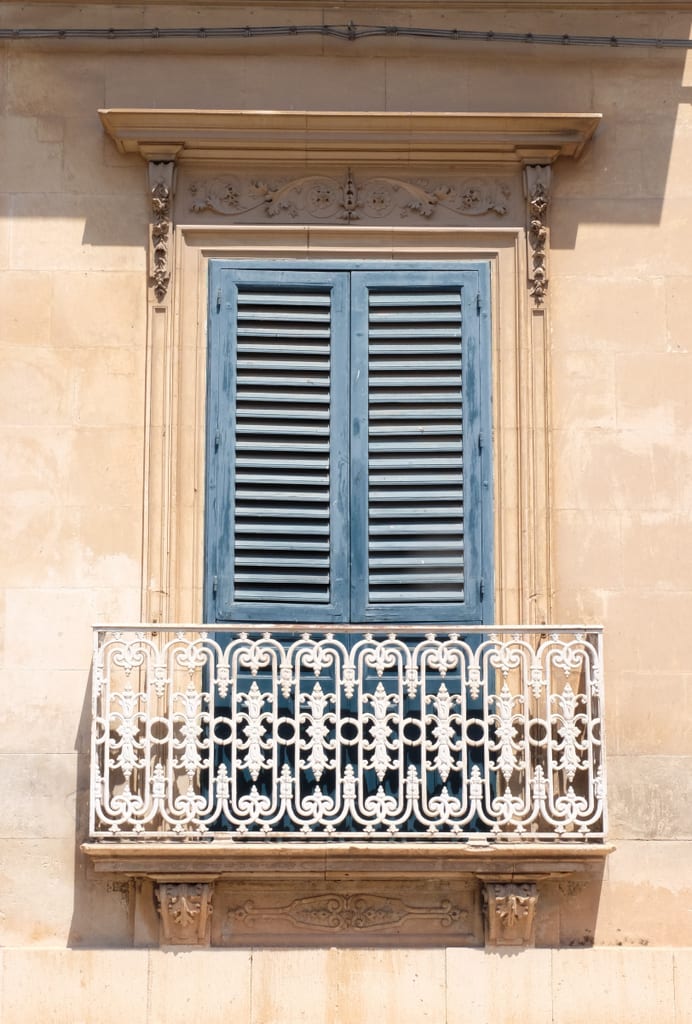 The best thing to do in Avola? In the evening (and by evening I mean 9:00 PM or later), head to Piazza Umberto I and grab an outdoor piazza table at Mizzica Wine Bar and order the meat and cheese plate along with a glass of the highly lauded Nero d'Avola wine. Yes, that's very specific! Trust me. It was so good, we went back a second time and ordered the same thing.
Where's the best place to stay in Avola? You could either stay in the heart of the old town, as we did, or you could stay by the beach.
We stayed at this lovely, modern, two-bedroom Airbnb rental. The price was fabulously cheap and the air conditioning made it a nice place to retreat during the hottest time of day.
Find deals on hotels in Avola here.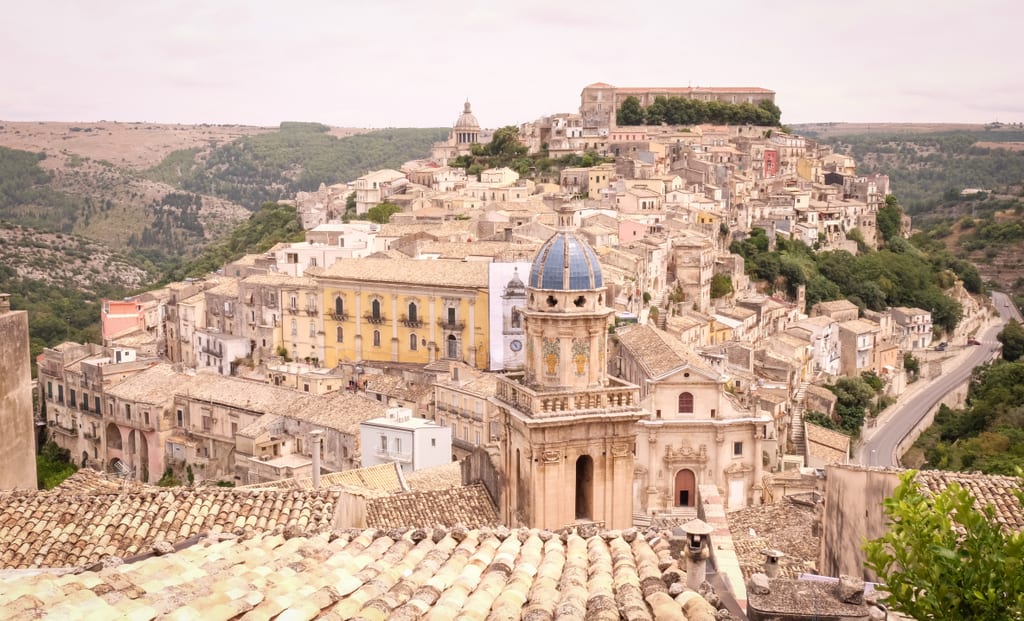 Ragusa
Ragusa is yet another UNESCO World Heritage Site — one of the Late Baroque Towns of the Val di Noto (the others are Modica, Noto, Caltagirone, Militello Val di Catania, Catania, Palazzolo, and Scicli). These cities were destroyed in a big earthquake in 1693, then they were built in the Baroque style.
Ragusa in particular has two different sections: the Ibla is the old town, and the view from above is one of the best views I had in all of Sicily. There's also a more modern section of town that is home to the cathedral. But if you're looking for magic, it's all about Ibla!
The town of Matera in Basilicata may get all of the fame, but I feel like Ragusa could be its twin sister, minus the caves. Keep that mind if you're deciding between Sicily and the mainland. You can get the same kind of photos in Ragusa.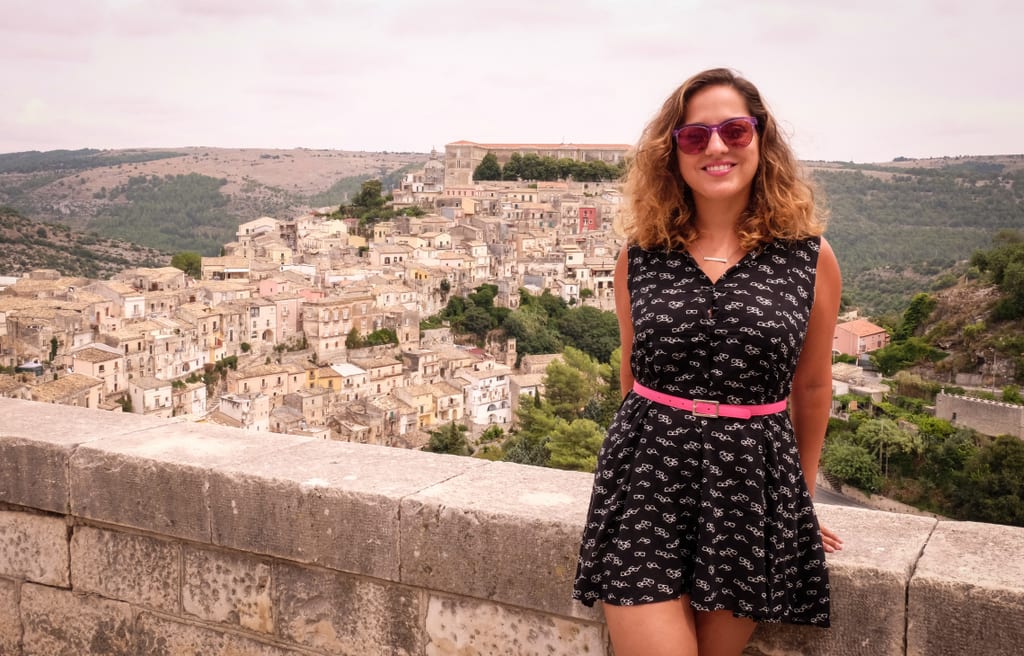 The best thing to do in Ragusa? Honestly, we didn't have much time here, so it's hard to say anything besides walking around Ibla and taking photos. Seriously, look at that view!
Where's the best place to stay in Ragusa? You want to be in Ibla, of course. But keep in mind that this isn't a great area for people with mobility challenges.
Find deals on hotels in Ragusa here.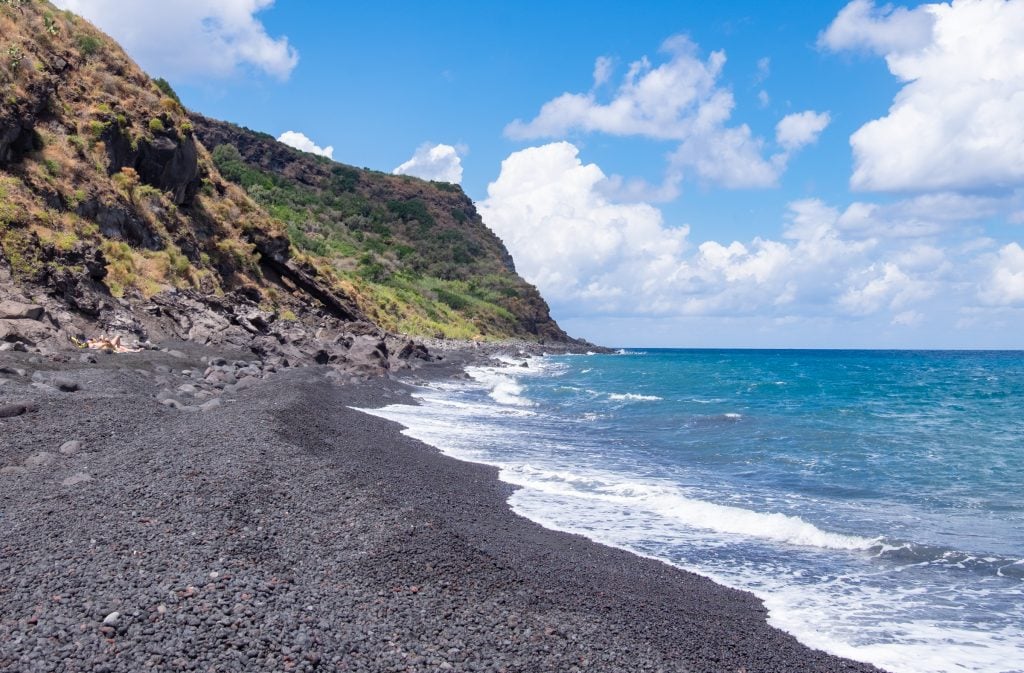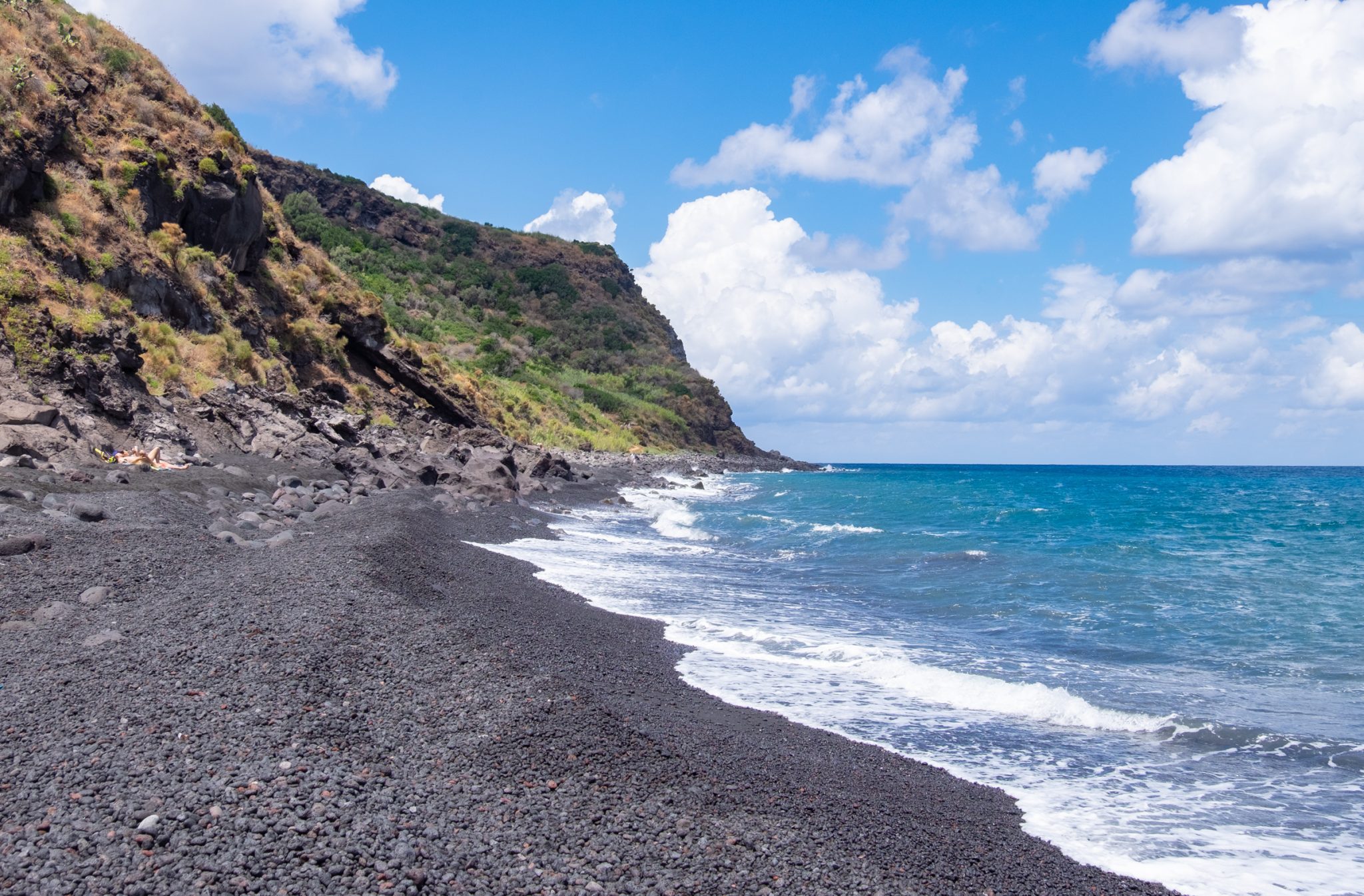 Aeolian Islands
Finally, after yearning to visit the Aeolian Islands for years, I visited in July 2021! I visited all seven islands over the course of two weeks. You can see my full Aeolian Islands guide here.
There are seven Aeolian Islands and they each have different personalities and style. I recommend spending a full week here so you can get to know several of them.
My top pick of where to stay is Salina. A beautiful island, not too crowded or developed, with some of the best hotels and restaurants in the Aeolians. Perfect to explore by motorbike, and an excellent base for boat trip excursions to the other islands. I highly recommend staying at Hotel Ravesi, with an infinity pool overlooking islands.
I also recommend staying overnight on Stromboli if you can. Stromboli's volcano erupts continuously with plumes of bright red lava, and you should spend at least one night watching the lava show (by hiking, on a boat, or from a restaurant with a view).
The other islands I feel are better suited to day trips than overnight stays. Panarea has a lot of beautiful views; Vulcano has a smoking crater to climb; Lipari has a lovely walking street in the main town; Alicudi and Filicudi are way off the beaten path in the best way.
Find deals on accommodation in Salina here.
Bonus Destinations in Eastern Sicily
I haven't been everywhere in Eastern Sicily, but I did research on several more of the popular destinations to visit. Here they are. These places are all magical and deserve to be included in the post.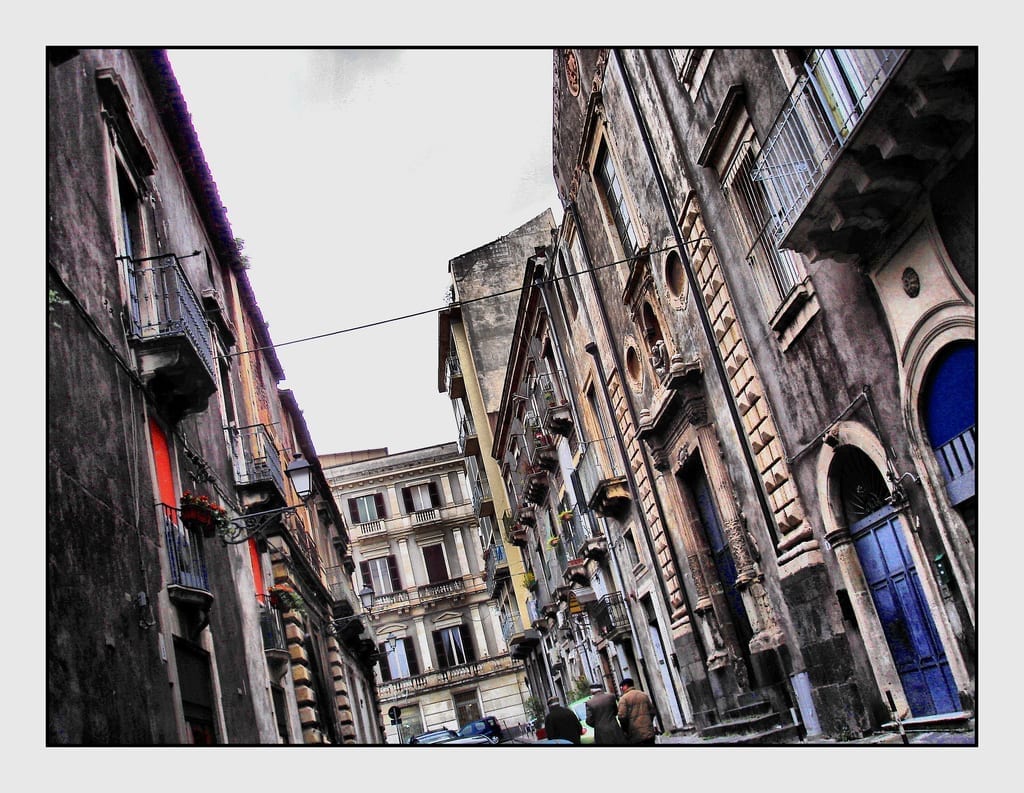 Image: Alan L
Catania
If you're looking to get a taste of urban life in Eastern Sicily, Catania is where to go. You'll find spectacular Baroque architecture, low prices, and a mostly tourist-free experience. Catania is definitely a place to take the gritty alongside the pretty. Don't go in expecting something like Florence and you'll be fine.
My friend Peter (my Slovenia road trip buddy) went to Catania for three days and ended up staying for two months! He wrote about why here.
(For what it's worth, Messina, the city in northeast Sicily, has absolutely nothing of tourism value. Skip it.)
Find deals on hotels in Catania here.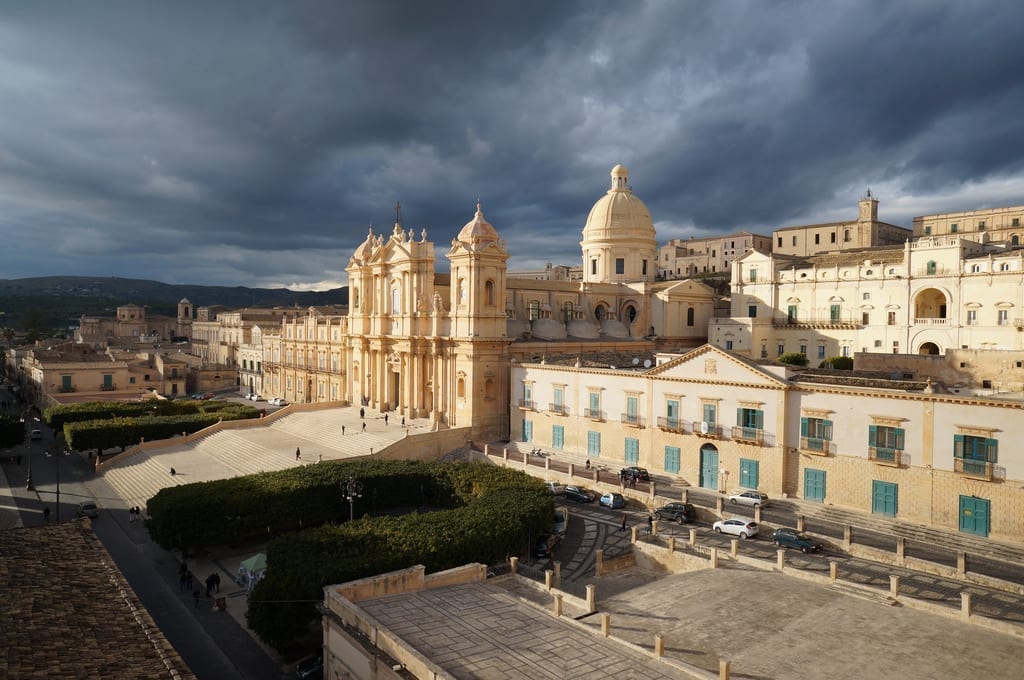 Image: Leandro Neumann Ciuffo
Noto
It's a pity that I missed Noto, as it's right next door to Avola! Ragusa won out when it came to the southeastern cities.
Like the rest of the World Heritage-listed cities in the region, Noto was rebuilt in the Baroque style following the 1693 earthquake, and its piece de resistance is its cathedral. Just look at the size of it! Also, when polling my readers, many of them said that Noto was their favorite place in the region.
Find deals on hotels in Noto here.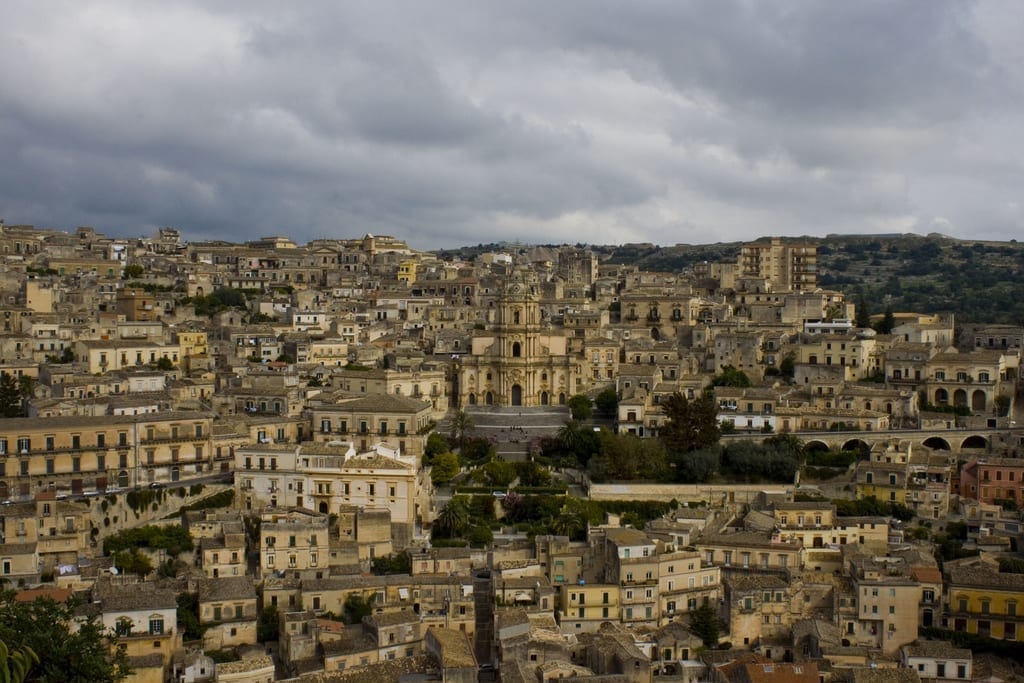 Image: Malega
Modica
Looking at this photo of Modica (and remembering my brief glimpse of the city while crossing a nearby bridge), I'm reminded of Berat, Albania, with its flat, front-facing buildings of endless windows. That said, this is most definitely another Baroque city.
Modica is famous for its chocolate, which comes from a traditional Aztec recipe. Cioccolato di Modica can be found throughout the city and there's even a festival called Choccobarocco.
Have Blog Will Travel wrote about their time in Modica here.
Find deals on hotels in Modica here.
Tips for Traveling in Eastern Sicily
Sicily is a completely different animal from the Italian mainland. The driving is crazier, the fruits are juicier, the dialect is incomprehensible. Sicily is a place where you need to keep your eyes out for rogue drivers and count your change. But it's also a fabulous place to eat granita with brioche for breakfast.
I wrote all about it in The Joys and Challenges of Traveling in Sicily. Hope you enjoy it.
Is Eastern Sicily Worth It?
I was so happy that we limited our time to the best destinations in Eastern Sicily. That allowed us to concentrate on the region in depth and explore deeper. I feel like we saw the most beautiful spots in the country!
But the western part of Sicily is calling my name. I hope to visit soon!
Planning a Trip to Italy:
Cool Places in Southern Italy:
Cool Places in Sicily:
Cool Places in Northern Italy:
---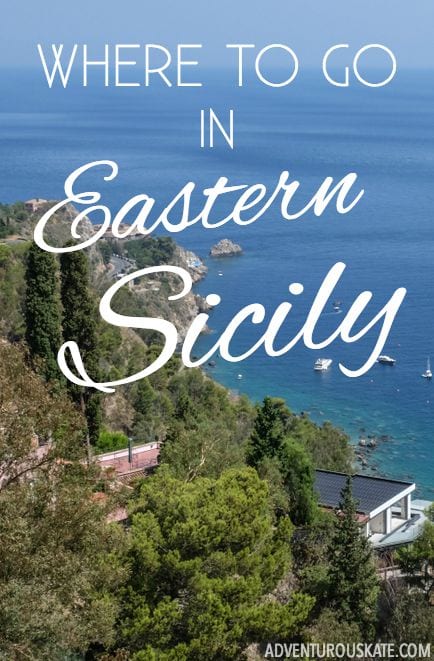 Essential Info: In Zafferana Etnea, Sicily, we stayed in a two-bedroom suite at Agriturismo La Rocca della Rosa for $115 per night plus Airbnb fees. This is a wonderful agriturismo with a pool, great food, and the kindest owners, Maria and Franz. You'll love it here. It's in a perfect location for exploring Mount Etna and northeast Sicily; the town of Zafferana is lovely, too (don't miss Blue Gel gelato!). If you stay there, please tell Maria and Franz that Kate, Deb and Sarah say hi! Find other Zafferana Etnea hotels here.

We did the Etna Summer Sunset Experience excursion from Etna Experience, and it was a wonderful way to see the volcano up close and hike a small part of it, finishing with wine and snacks at a beautiful sunset spot. 54 EUR ($60) in summer, 44 EUR ($49) in other seasons.

While in Zafferana, we made easy day trips to Taormina and Aci Trezza as well as Etna and our great-grandfather's village, Castanea delle Furie (the latter of which has zero tourist value and you should not visit). It's best to have a car in Zafferana and vital if you want to do any day trips.

In Avola, Sicily, we stayed at this two-bedroom Airbnb apartment for $40 per night plus Airbnb fees. The apartment is clean, cool, modern, and located right by the main square downtown. Giovanni, the host, is an osteopath, has his office downstairs, and offers both massages and adjustments for very good prices!

I got my SIM card at Vodafone in Rome's airport. Vodafone shops are in most towns. I paid 40 EUR ($45) for a SIM card with 5 GB of data, calls and texting. When I ran out of data I got an extra gig for 5 EUR ($6). The coverage was great for Sicily and worked almost everywhere, though know you may not have coverage in more rural areas.
Which one of these places in Eastern Sicily would you like to visit the most? Share away!