Adventurous Kate contains affiliate links. If you make a purchase through these links, I will earn a commission at no extra cost to you. Thanks!
Well, yesterday, you heard about the things I did RIGHT in Southeast Asia.  And whether or not you enjoyed that list, be serious…you couldn't wait to hear about the stuff I did WRONG.
Grab the popcorn.
Here we go — the things I did WRONG in Southeast Asia!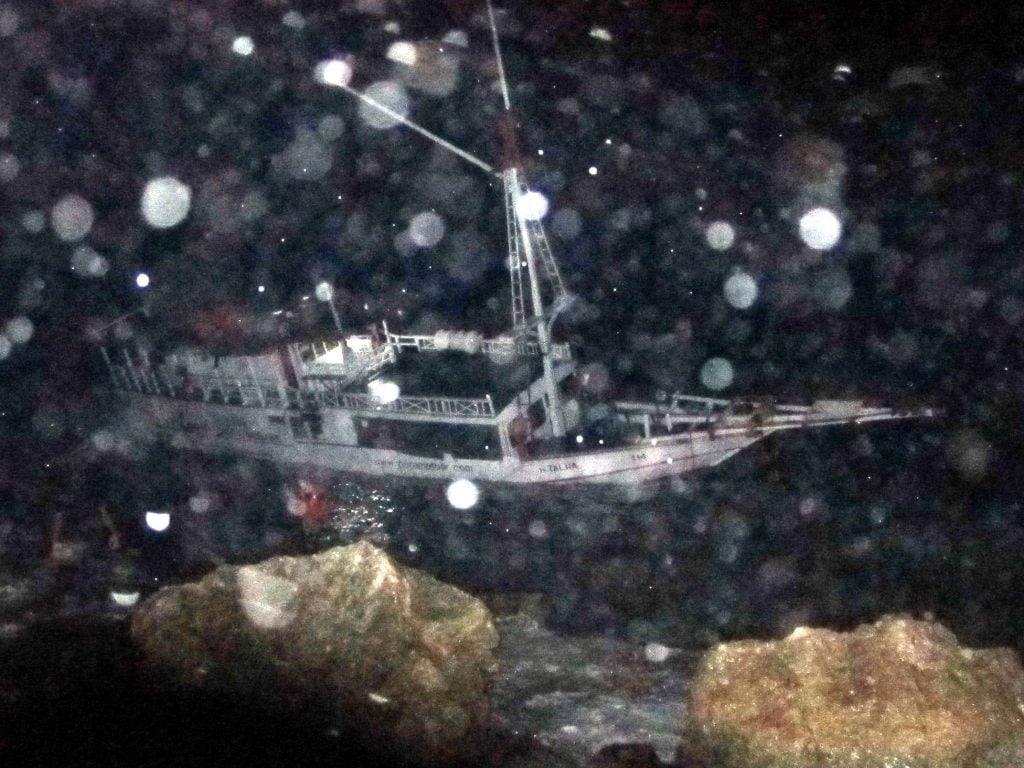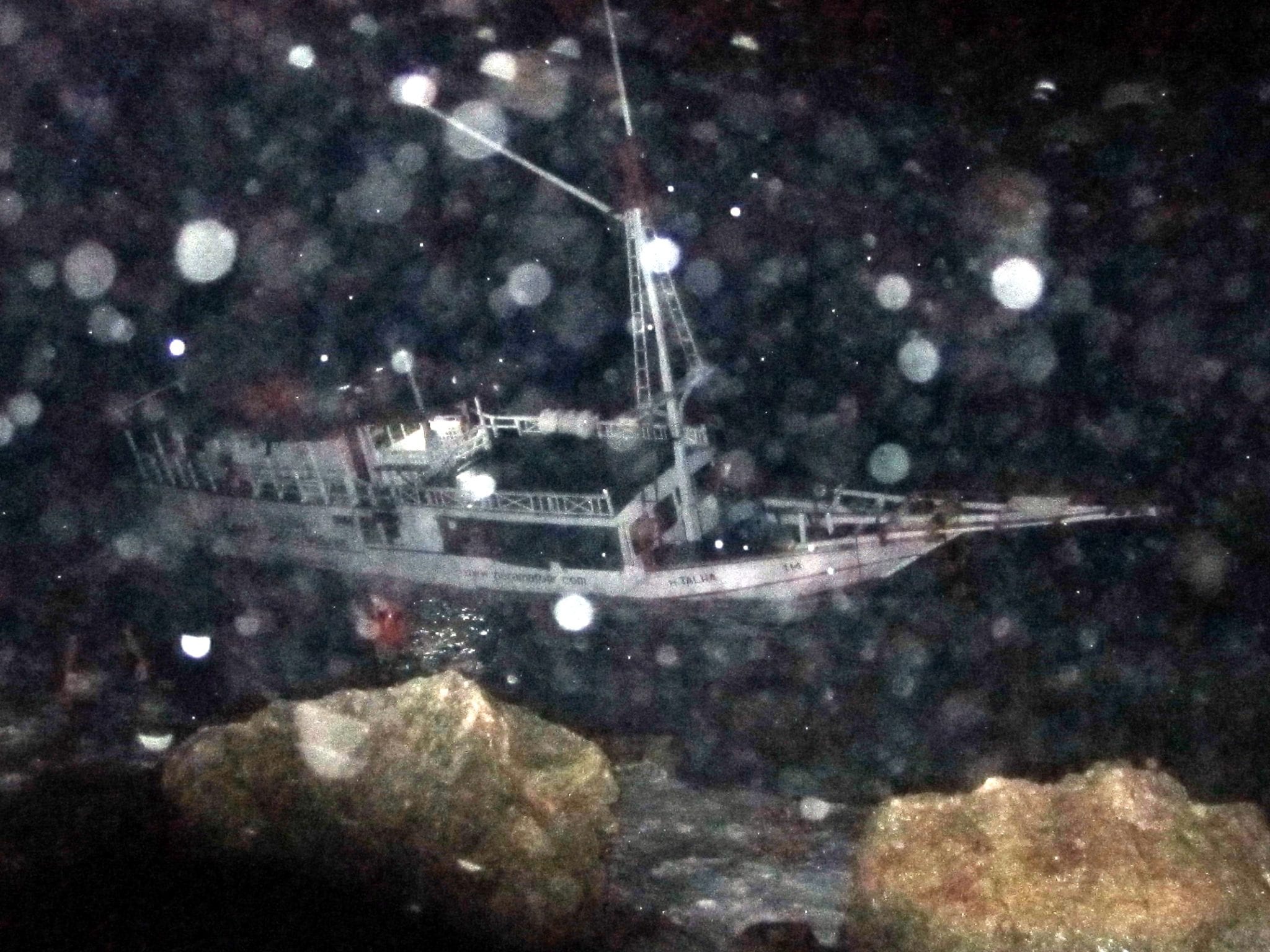 I didn't take my passport when the boat sank.
Among all the dumb things I did on the trip, this was quite possibly — no, definitely — the dumbest. During the shipwreck, I was planning to get into the lifeboat with my small backpack, holding my computer, purse and all my valuables.  But after hearing that the lifeboats weren't working and we had to jump, I just threw the bag back into the sinking ship, figuring they'd recover it later.
DUMB, DUMB, DUMB.
What was I thinking?! If they hadn't recovered it (a miracle), I would have had to fly to Jakarta and get a new passport.  I'm so glad it didn't come to that — but it easily could have.  This is the reason why you get worldwide travel insurance, people.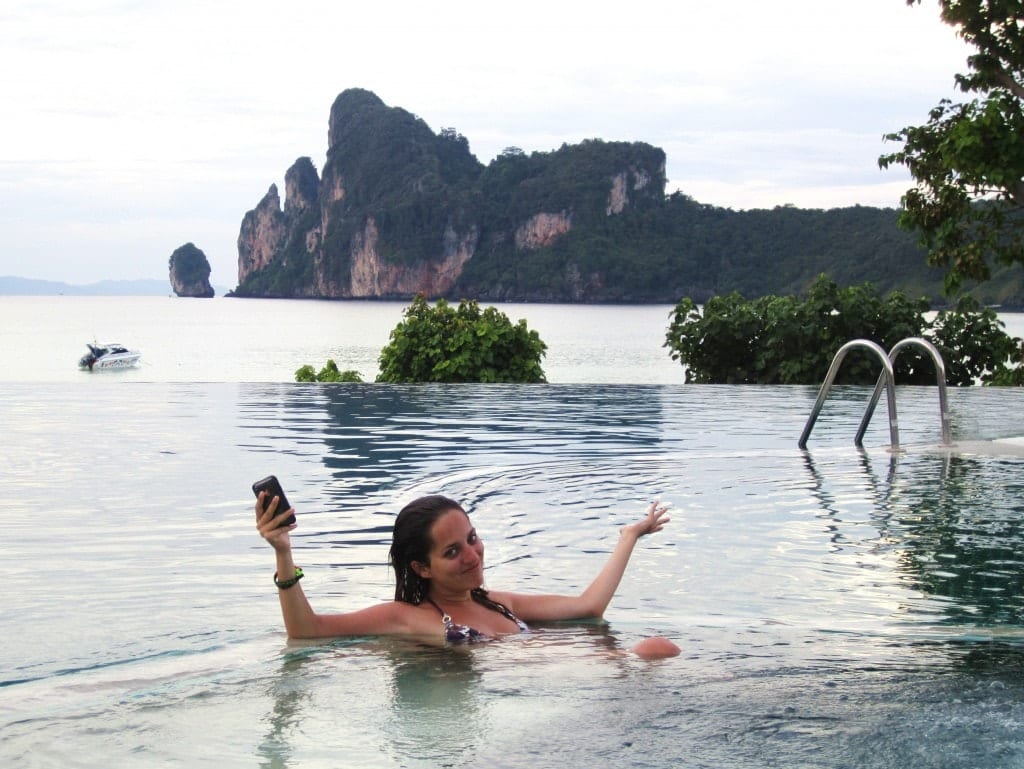 I spent FAR too much money on the Andaman Coast.
Yes, Thailand can be a cheap country — there were days in Chiang Mai when I got massages, had a few beers and still spent under $20 — but the Andaman Coast is MUCH more expensive. In fact, it was the most expensive region I visited besides Singapore.
My friends with whom I was traveled the Andaman Coast — Ao Nang, Koh Phi Phi, Koh Lanta and Railay — were either expats or backpackers traveling for a shorter amount of time, so they weren't on as strict a budget as mine.  We lived it up with pricier hotels, nice meals, and, oh my God, so many buckets.
I don't regret it, though. I had SO MUCH FUN on this leg of the trip.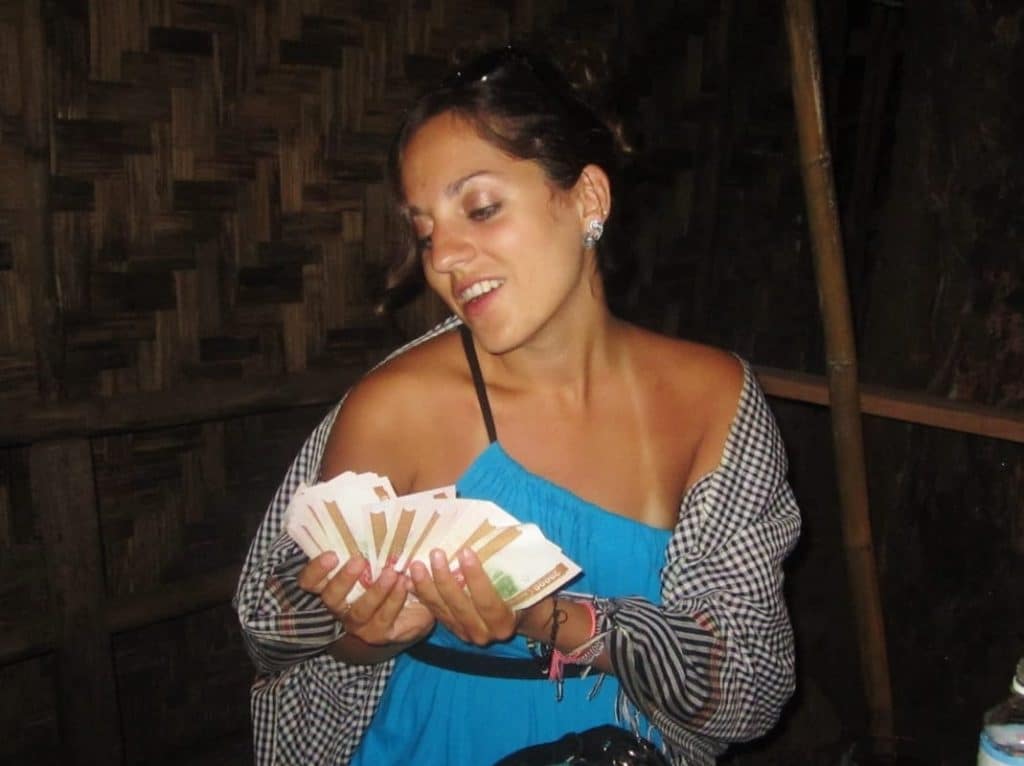 I didn't budget.  Period.
Yeah, I had that $30 a day pipe dream, but most of the time, it didn't happen. While there were times when I watched my spending closely, most days, I just tried to ballpark it.  And many days, I just spent and spent.  How could I turn down the epic Halong Bay party cruise or seeing traditional Balinese dance?
Thankfully, I made enough money with my various online ventures to stay afloat. If I hadn't, I would have had to come back months early.  Not weeks, months.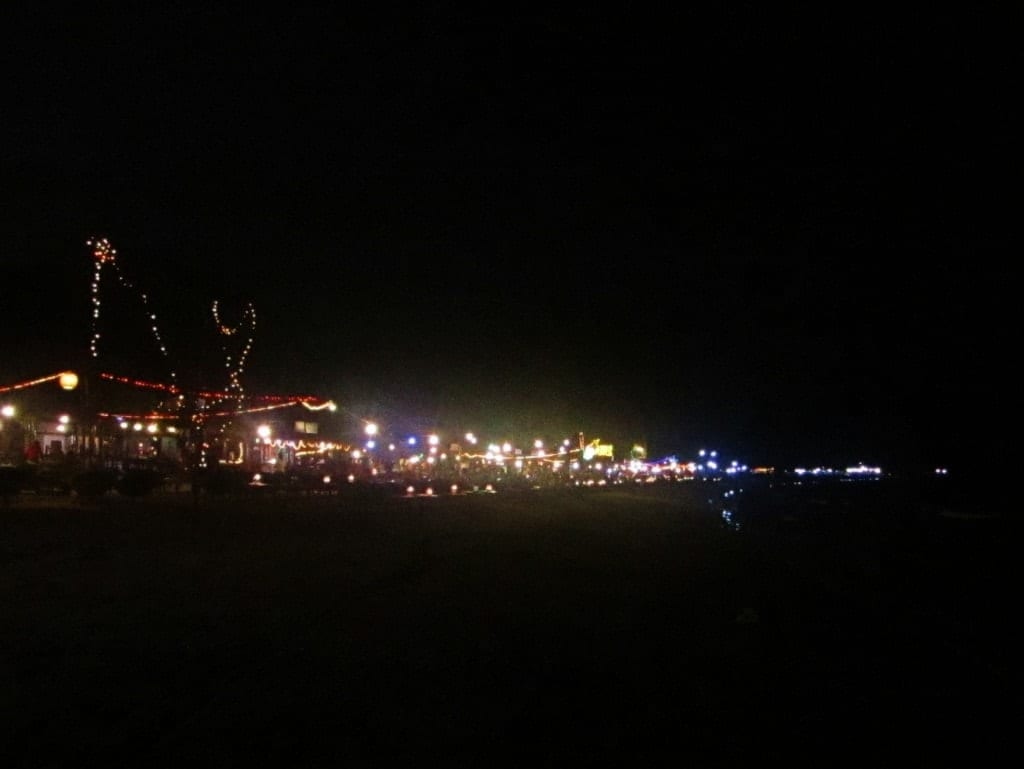 I went skinny-dipping in Sihanoukville.
Here's some advice: if you're going to go skinny-dipping in Southeast Asia, or anywhere, do your scouting during the day. Rent a motorbike and find a beach that is both far from everything and difficult to get to.  Wait until 3:00 AM to go there.  Lock up your valuables on your bike.  Even better, get one of your friends to be the lookout and hold onto the valuables.
Don't do it in a busy beach town in one of the poorest countries in the world. You WILL get robbed.
---
---
I didn't see enough of Bali.
I had four weeks in Indonesia, but I spent most of it in Bali's two tourism hubs: Kuta and Ubud.
That wasn't my plan.  I wanted to go all over the island, maybe even motorbike the island like my friend Matt did.
And then the shipwreck happened.  I wanted to curl up and stay inside.  The Alam Sari offered me a place to stay, and I happily spent a week ensconced in their glorious resort.
Looking back, I realize that it wasn't just the shipwreck.  After Vietnam, I had hit a wall, as long-term travelers are wont to do, and needed to just stay in one place for awhile.  But I couldn't leave Southeast Asia without visiting Singapore and Bali.
I'll do it right next time.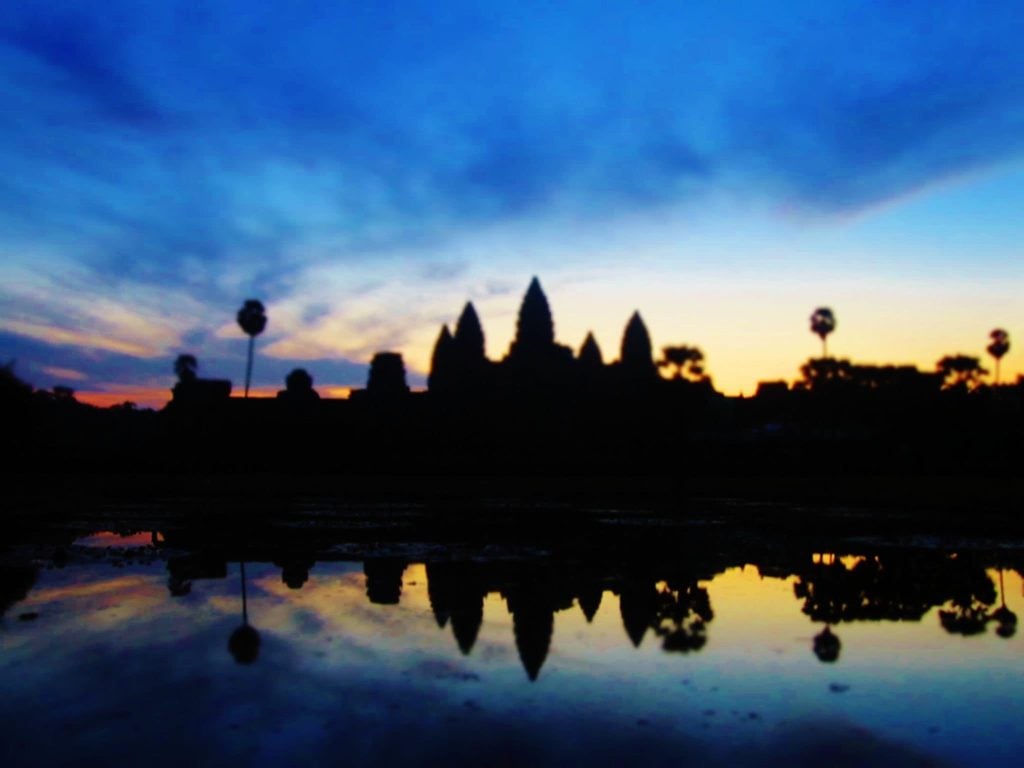 I didn't take a break at Angkor Wat.
I spent one day in Angkor Wat, plus the sunset the night before. A month later, after I published that post, people wrote in the comments about how great it is to leave Angkor Wat for a few hours, take a nap, and go back in the afternoon.  Since you hire a driver for the day, the cost is exactly the same.
I should have done that. I had been there since sunrise, and by 11 or so, I was exhausted and sick of temple-hopping, but I kept going.  Going home and taking a nap would given me the energy boost I needed to give the temples the attention they deserved.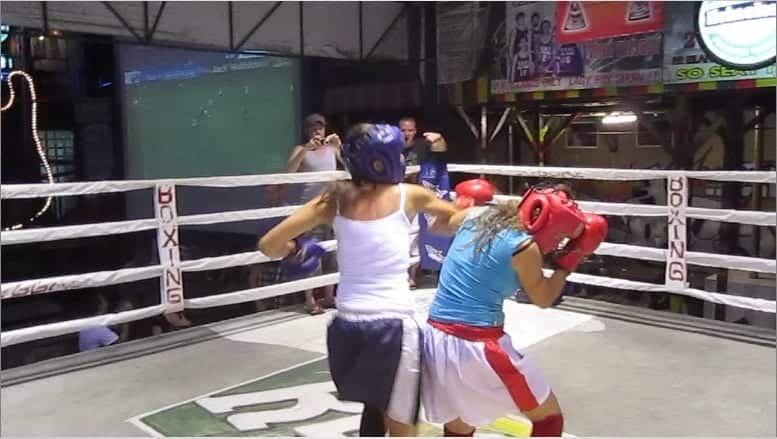 I fought Muay Thai on Koh Phi Phi.
There's a bar on Koh Phi Phi where you can fight Muay Thai and win a bucket. My original plan was to just watch the stupid drunk tourists beat each other up.  But after a bit of liquid courage, I jumped into the ring myself!
It was awful. Ten seconds in, I was getting my ass kicked by an Australian girl who was probably descended from convicts.  I knew I had made a mistake, but my pride wouldn't let me quit.  So I got pummeled.
I emerged from the ring with a swollen face, purple bruises all over my body, and a bloody eye that took three weeks to go away.
I worried and infuriated my family.  I spent money on a hospital visit to make sure my retina wasn't detached (and even the best travel insurance won't cover injuries caused by your own idiocy).  The bloody eye ruined so many pictures.
As amusing a story as it is to tell these days, THIS WAS SUCH A BAD IDEA. I am so lucky that I didn't hurt myself as badly as I could have.  Please don't do this.  I mean it.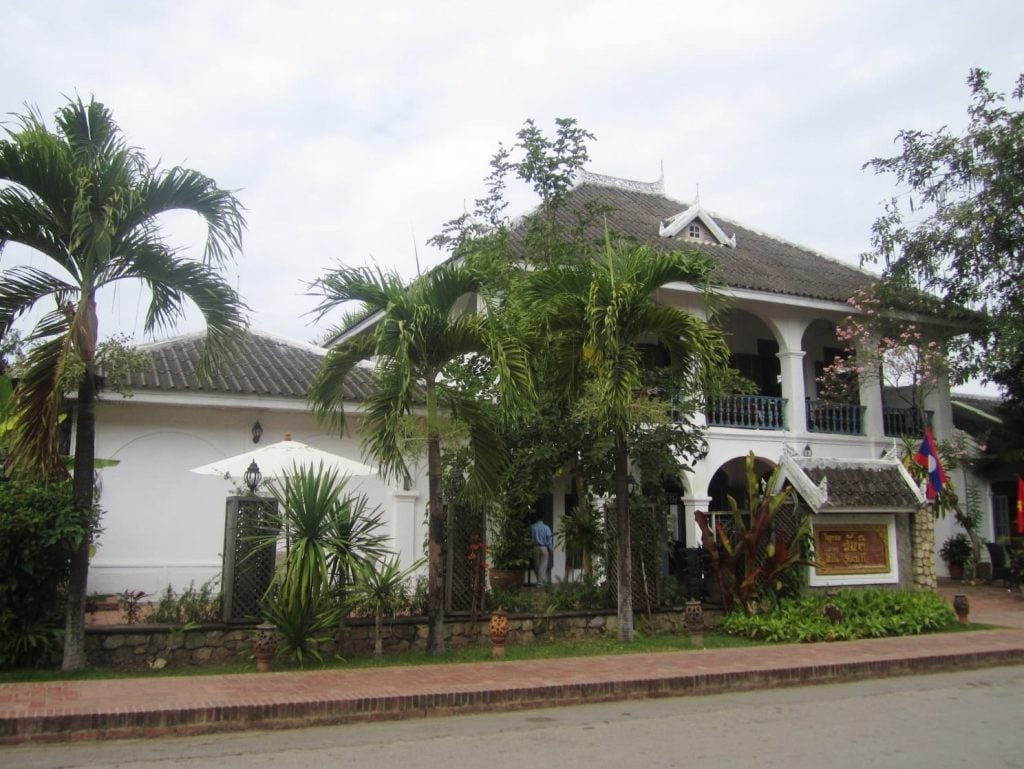 I didn't take enough good photos of Luang Prabang.
Luang Prabang is one of the most beautiful towns in Southeast Asia — but you wouldn't know it, because I didn't get any pictures!
I didn't expect to be in Luang Prabang for such a short time — my friends and I weren't big fans of the town, so we booked a ticket back to Vang Vieng after a day and a half.  Instead of spending my day riding around the countryside, I should have been taking pictures of the temples!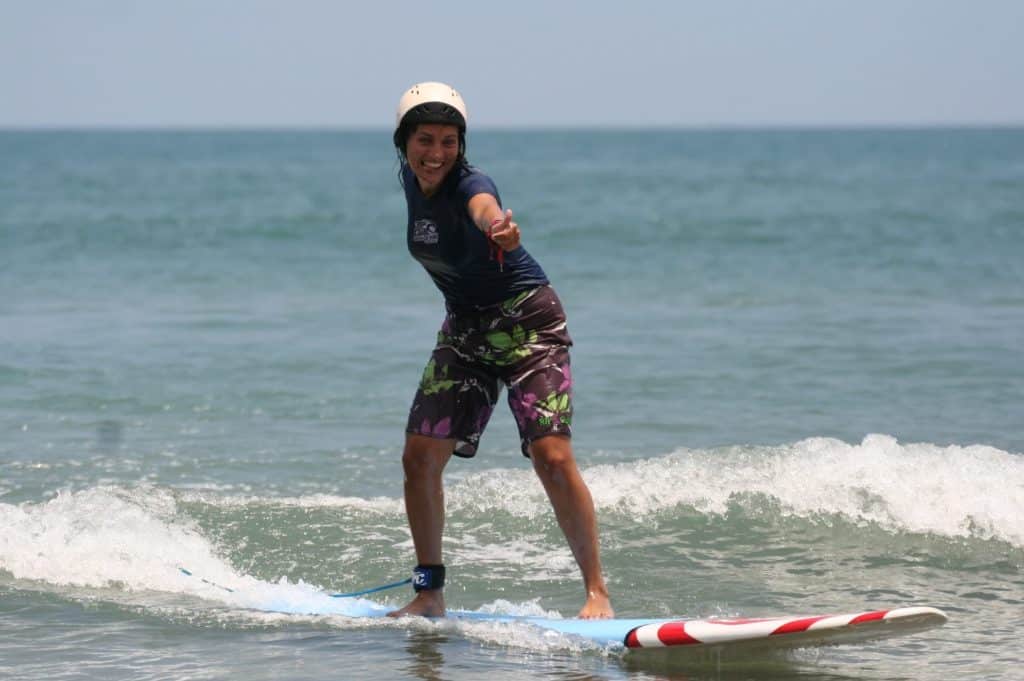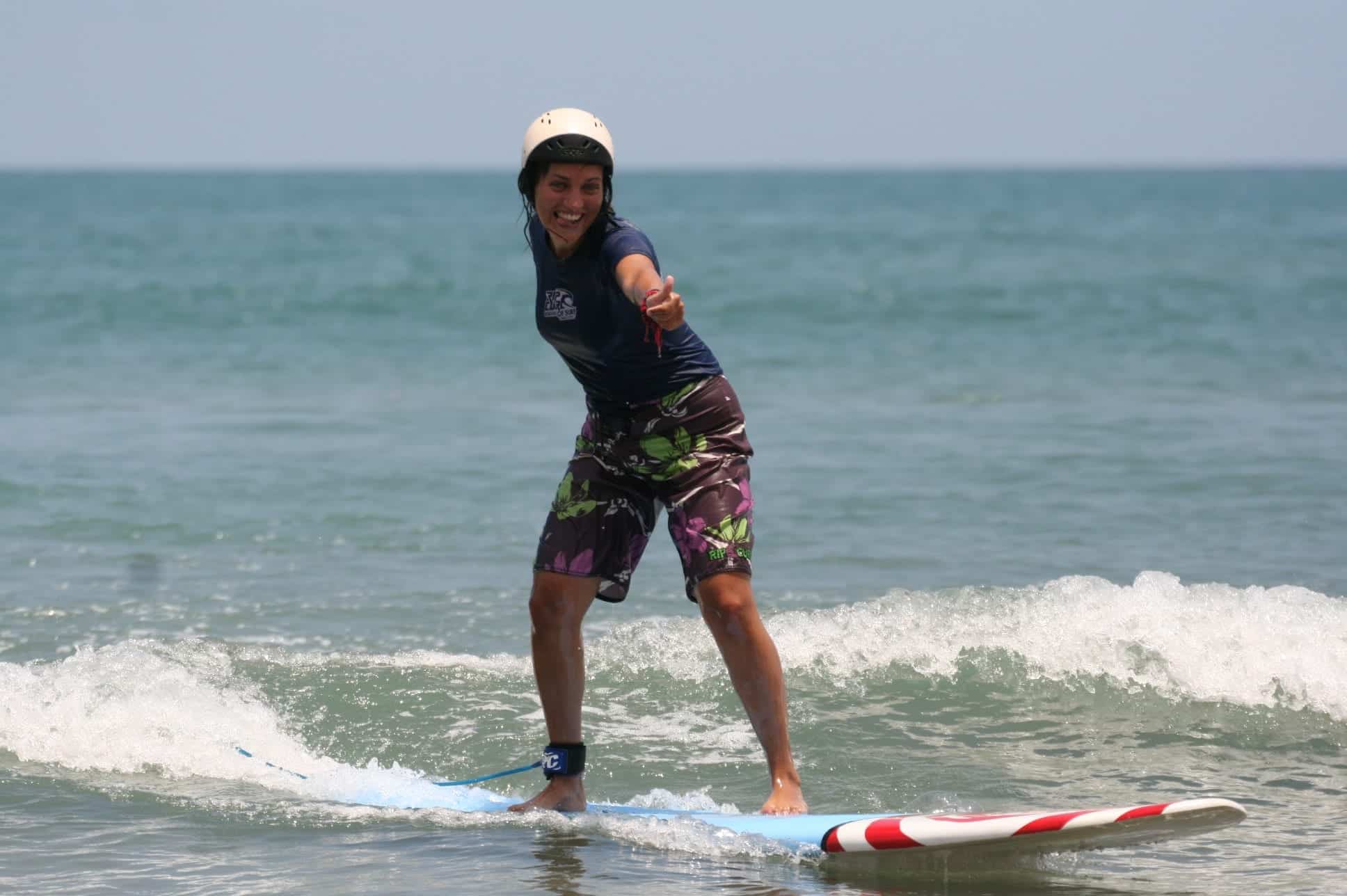 I didn't start asking for complimentary activities until SINGAPORE.
Even before the Asia Jaunt, I had written to organizations and asked for a complimentary activity in exchange for a review.  (And yes, you can do that, too!  Stay tuned — I'll be writing about that later.)
But for some reason, I didn't ask for anything until Singapore, five months into my trip. And although I got to have some great experiences for free, like the Singapore Night Safari, surfing lessons in Bali, and, um, a boat tour that ended up SINKING in the middle of the night, I wish I had started earlier.
I especially wish I had inquired about kitesurfing lessons in Mui Ne.  Such a badass sport.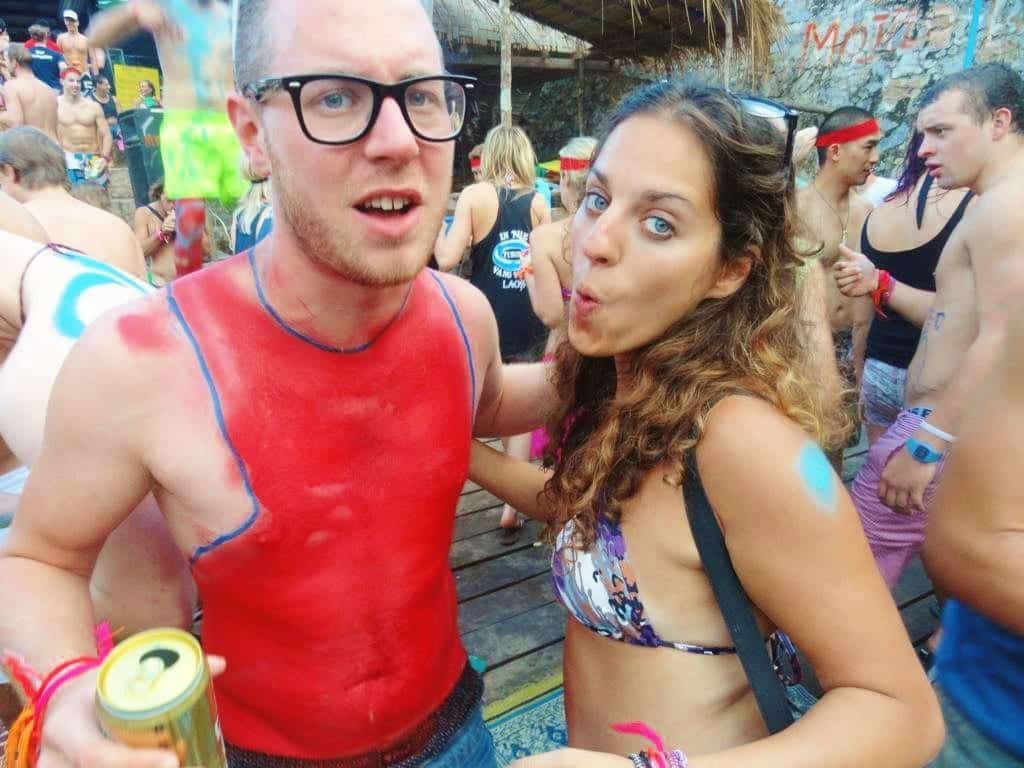 I let myself get spray painted in Vang Vieng.
What you see on the river: Everyone getting spray painted.
What they don't tell you: it's car paint.
Getting my entire right leg sprayed red wasn't a smart idea.  It took three days of vigorous scrubbing with my fingernails before the paint began to disappear, and even after that, it looked like I had a nasty rash for a week.
At least I was better off than poor Chris!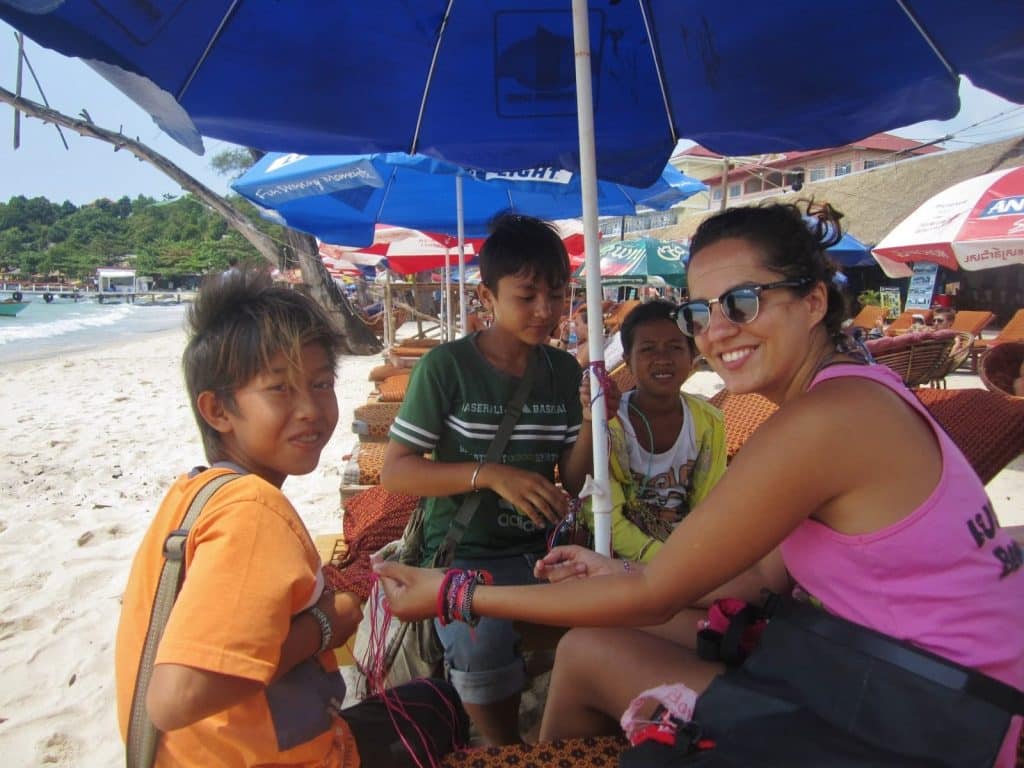 I bought bracelets from the kids in Sihanoukville.
I've written about how adorable and funny these kids are — it's so hard to say no to them!  And I figured it was okay to buy bracelets from them, rationalizing that it wasn't as bad as giving to beggars.
I now know that it's just as bad.
When you buy from kids, you are putting money in the pocket of the adult who runs the business behind the scenes — the adult that takes most of their money, keeps the kids out of school, and very possibly subjects them to abuse.
Next time I go to Asia, I'm adopting a new policy — no buying from kids, ever.
I didn't get my Vietnam visa fixed.
When I got my Vietnam visa back and it was dated 1900, I laughed.  It was an obvious error, and clearly the guards at the border would realize that and let me through.
Oh no, they would not.
Eventually, I was allowed into Vietnam, but not before an extremely distressing hour or so.  Bottom line: if there's even a small error on your visa, get it fixed before you arrive at the border!
I hurt a friend.
And even though things are better between us now, I still feel awful about what happened.  Cherish your friends — always.
So, if you ever end up in Southeast Asia, be smart.  Learn from my mistakes.  And for God's sake, stay out of that boxing ring!
And while travel insurance won't cover any injuries if you jump into a boxing ring, it WILL cover other accidents and illnesses. I never travel without it and recommend that you don't either. I always use World Nomads.
Believe it or not, by coincidence, Stephanie at Twenty-Something Travel wrote about this same topic today!  Check out what she had to say.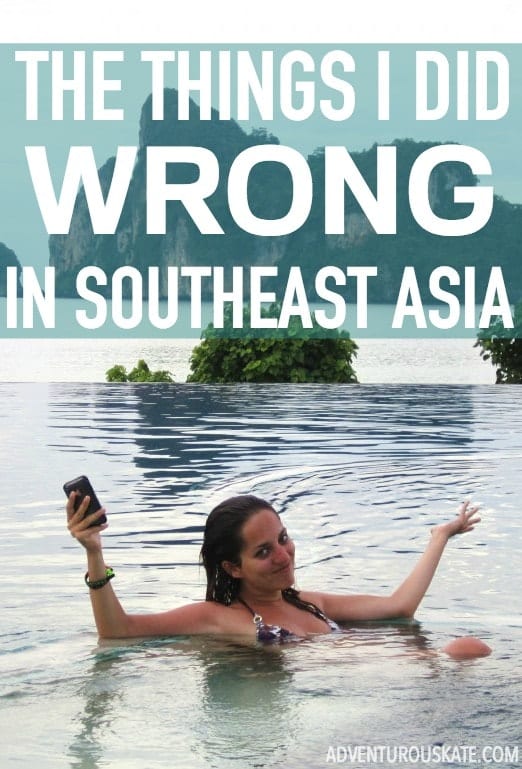 Get email updates from Kate
Never miss a post. Unsubscribe anytime!