Adventurous Kate contains affiliate links. If you make a purchase through these links, I will earn a commission at no extra cost to you. Thanks!
You know how much I live for adventures! My six months in Asia were filled with them, and I don't regret any of them.  I'll be telling these stories forever.
But some of the adventures were a lot better than others.
Here are my top 10 adventures in Southeast Asia: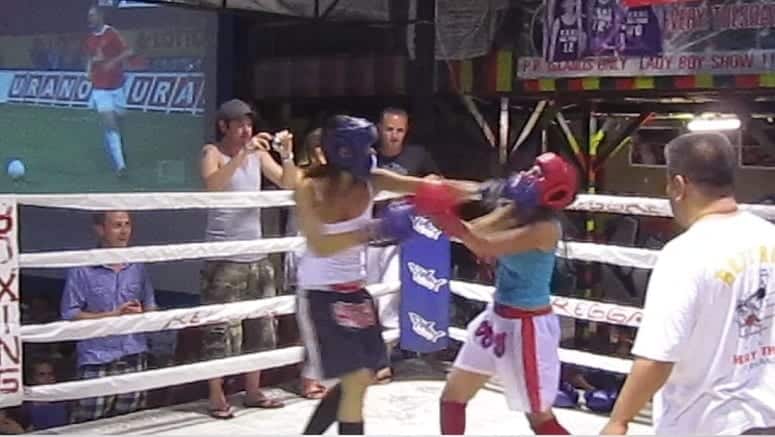 Fighting Muay Thai in Koh Phi Phi
On Koh Phi Phi, Thailand, there's a reggae bar that gives you a free bucket if you fight Muay Thai — Thai boxing — against a fellow amateur.  I eagerly jumped in — and promptly got my ass kicked.
I knew I was in over my head from the first round, but held on anyway.  I ended up covered in bruises and had a bloody eye for three weeks.  The good thing was that I got to know a lot more Thais, who pointed to my injuries in horror wherever I went.
I haven't written about this adventure yet — stay tuned.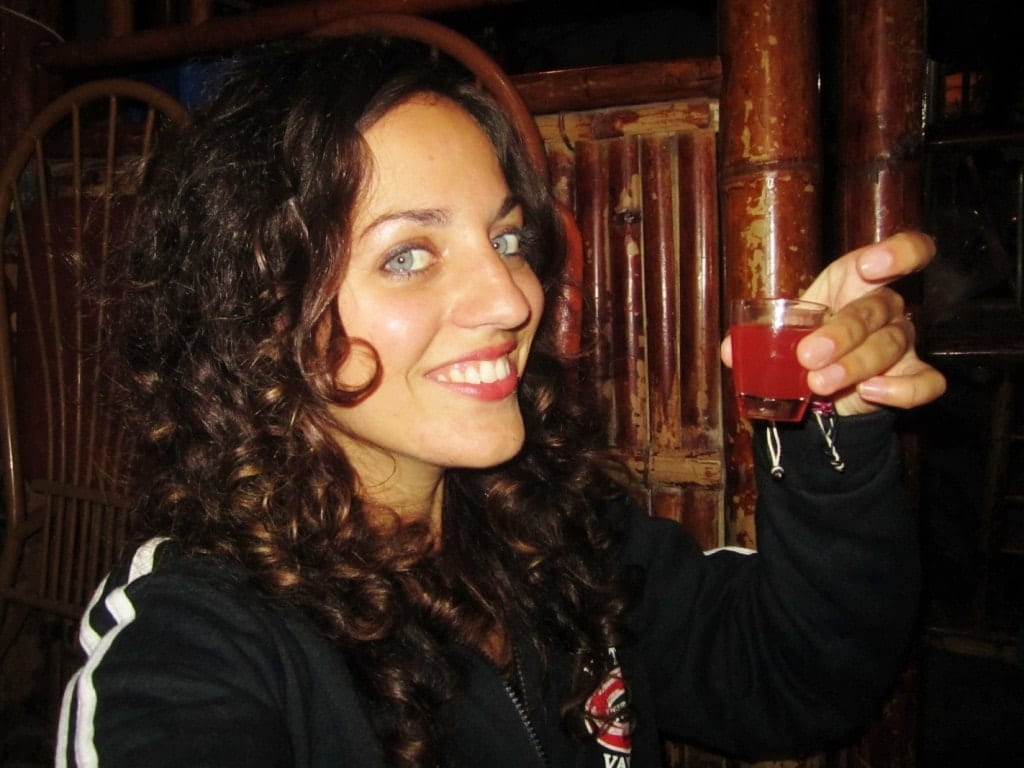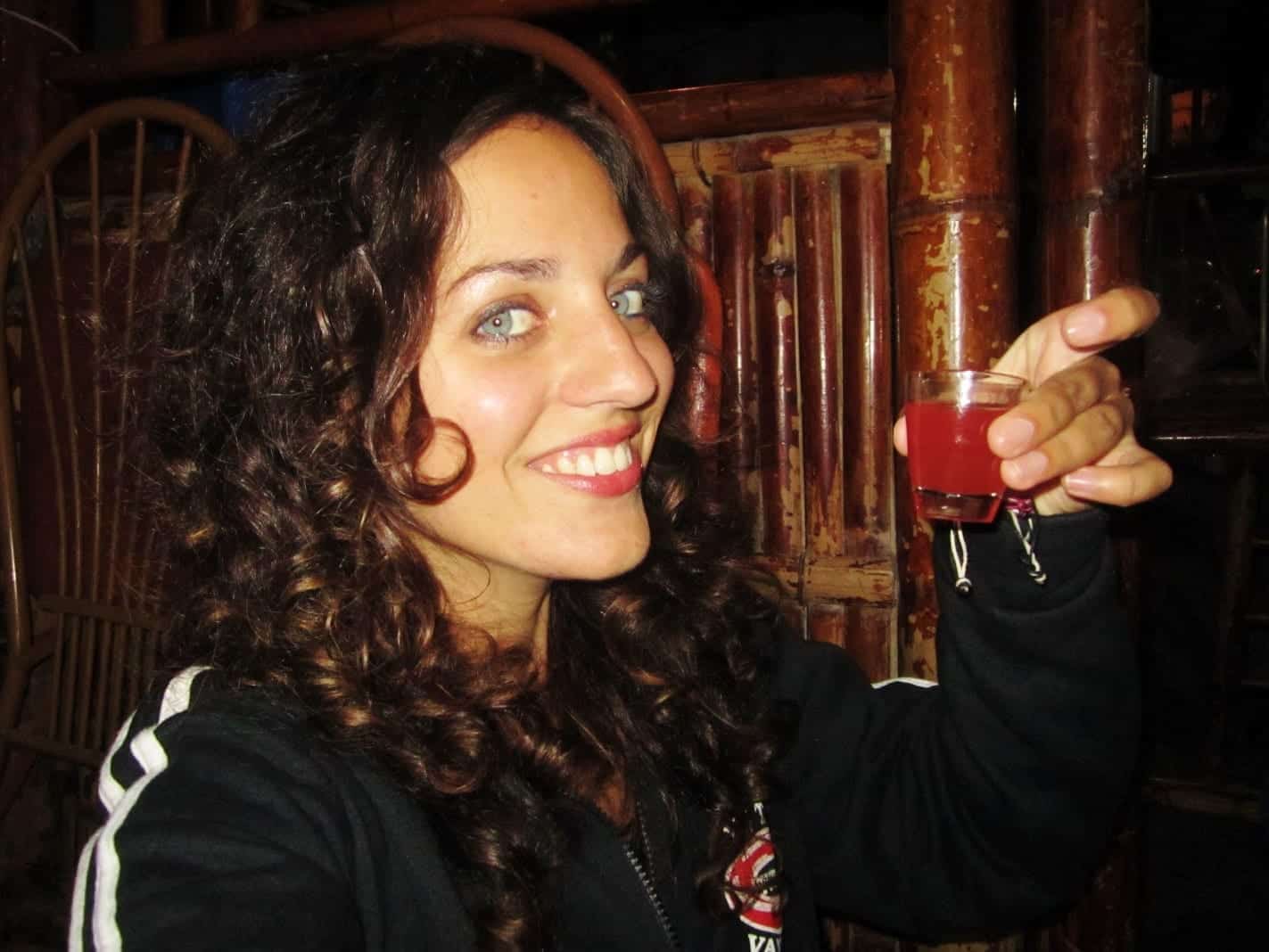 Drinking Snake Blood in Hanoi
The outskirts of Hanoi, Vietnam, are filled with restaurants serving every part of the snake — from flesh to bones.  The piece de resistance?  The heart, bitten out of the body of the live snake.
While I couldn't stomach the thought of chewing a beating heart, I eagerly chugged down a shot of snake blood, followed by a shotof snake bile.
Click here to read about drinking snake blood in Hanoi.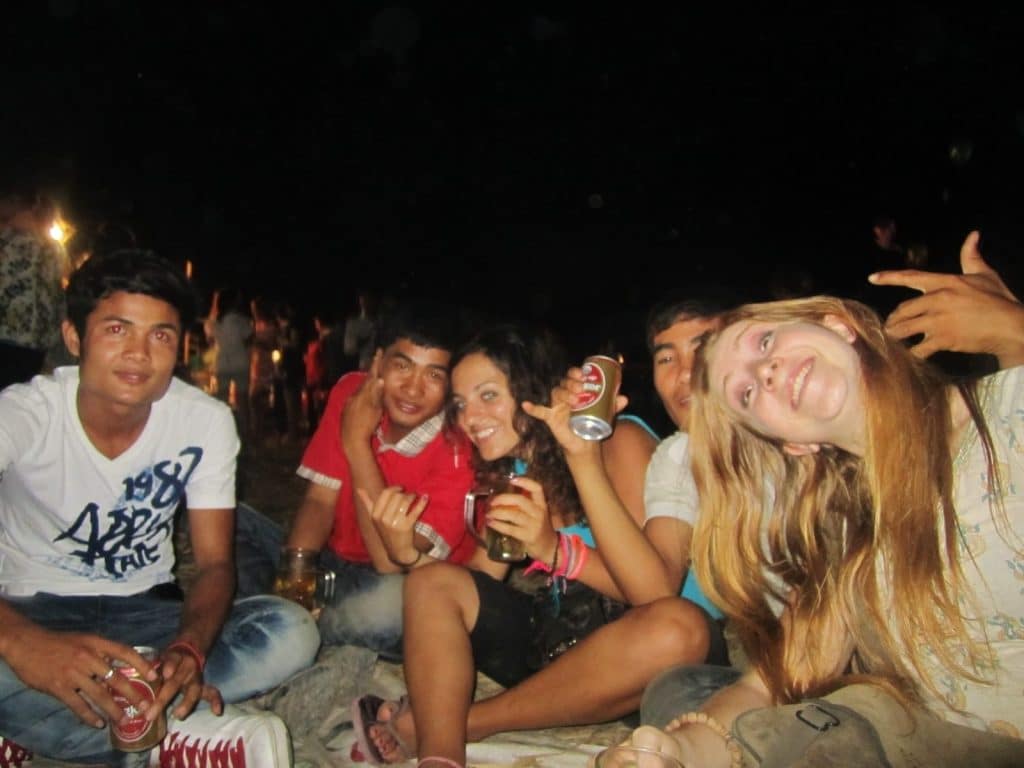 Partying in the Cambodian Countryside
Moments after arriving at our guesthouse in Phnom Penh, Cambodia, Ste befriended a few members of our guesthouse staff — and got us invited to a party celebrating the end of the harvest, an hour outside the city in the countryside!
From arriving in the back of a pickup truck to winning cans of beer at darts to dining with local Khmer families to riding the rusty, peeling merry-go-round of death, it was one of the greatest cultural experiences I've ever had.
Click here to read about our night partying in the Cambodian countryside.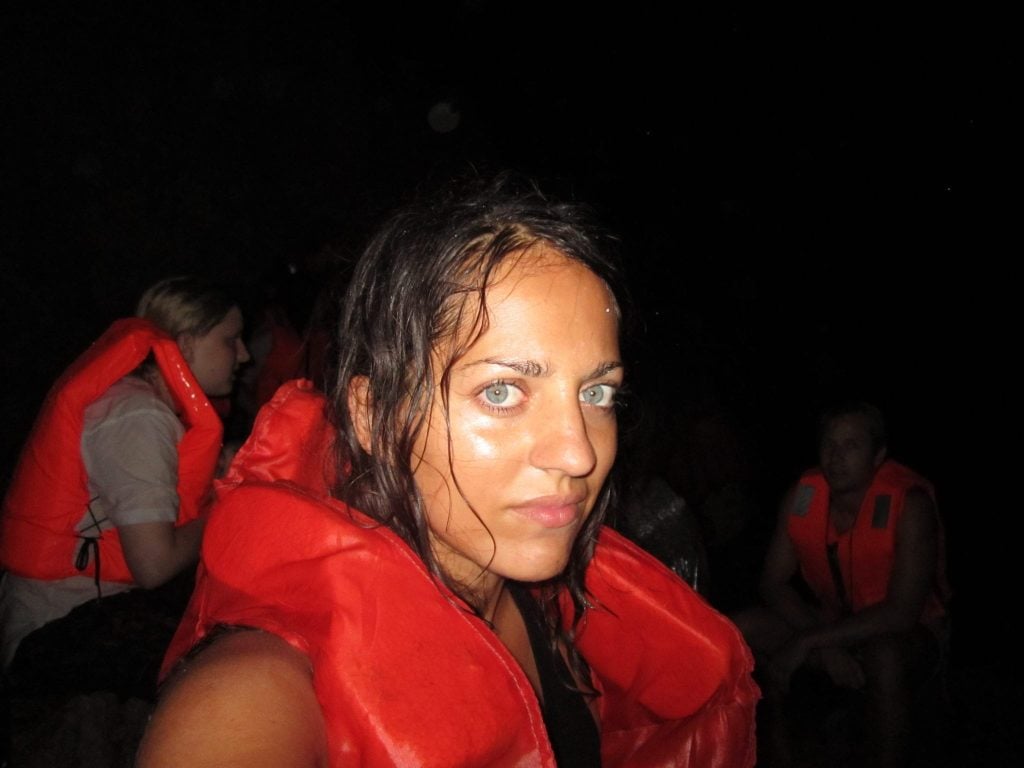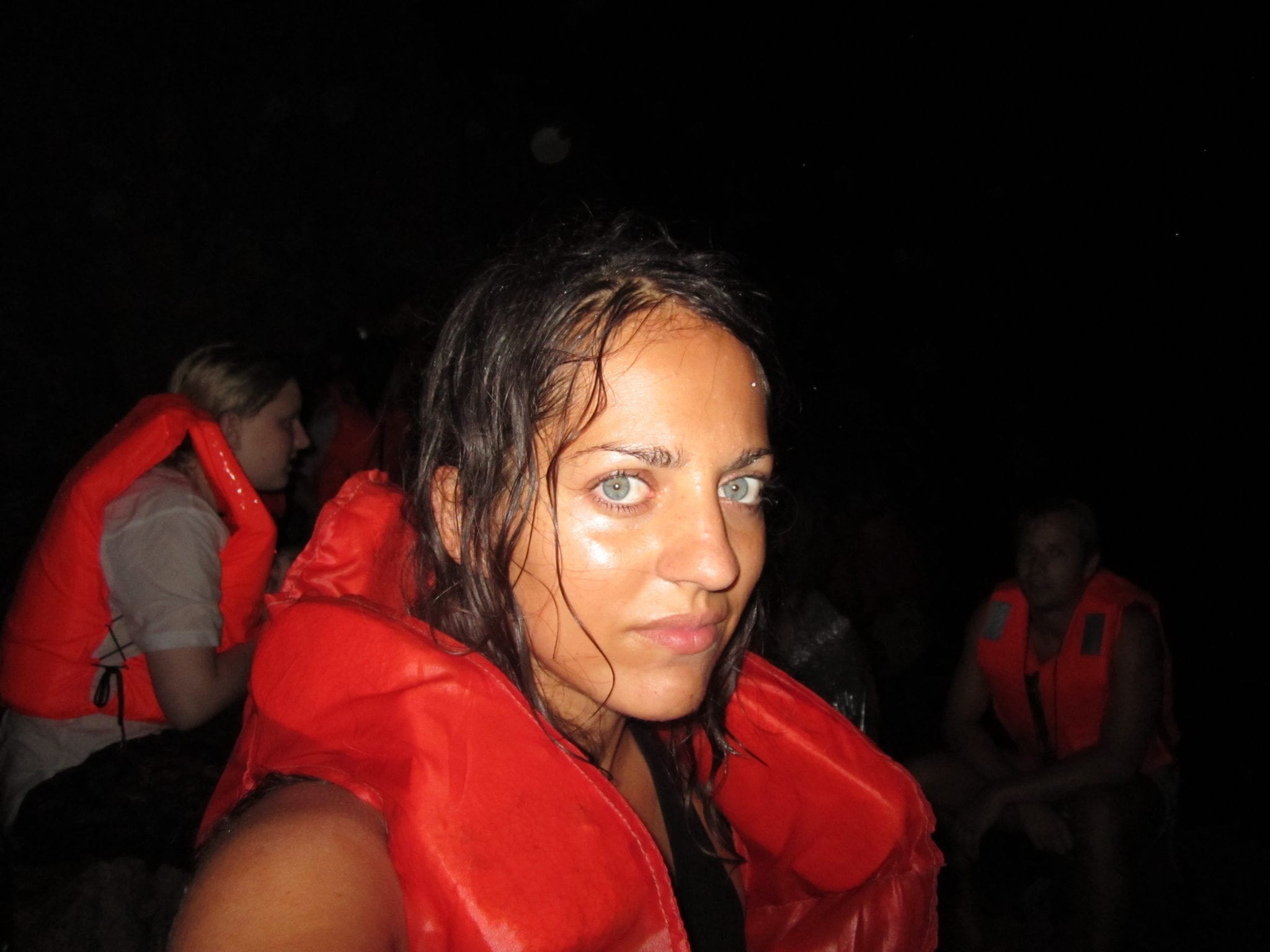 Getting Shipwrecked in Indonesia
Yes, it was awful, and I'm sick of talking about it, but there's no way you can say it wasn't an adventure.
Click here to read about my Indonesian shipwreck.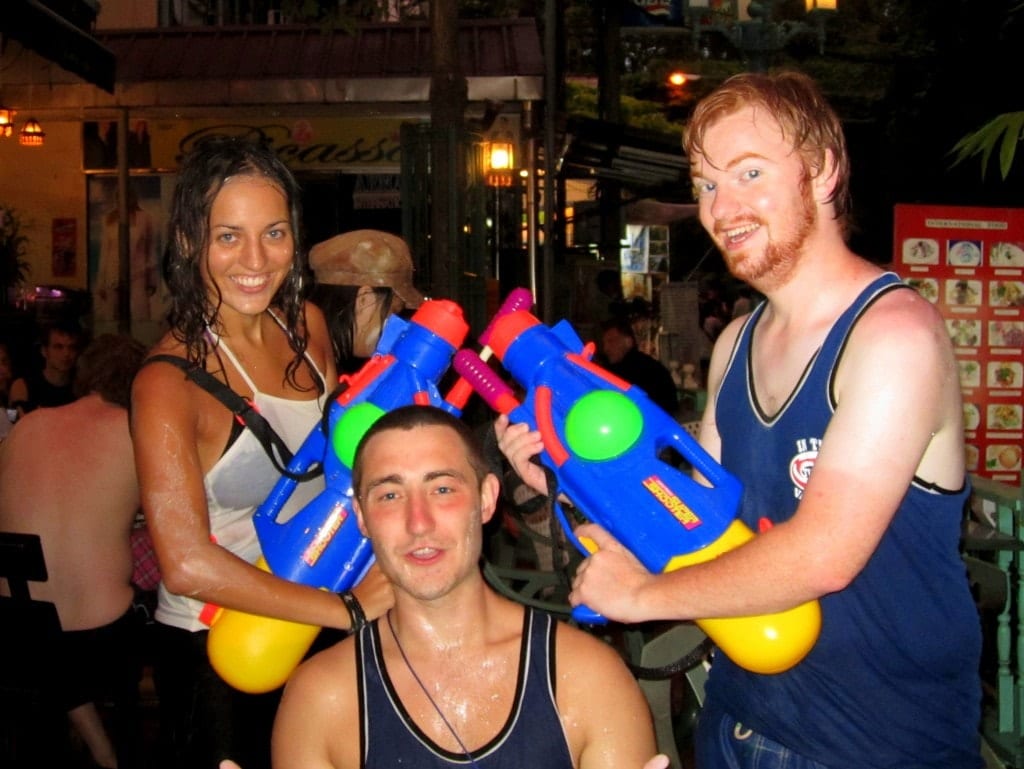 Celebrating Songkran in Bangkok
A giant water fight throughout Bangkok, involving everyone from little kids to little old ladies?  Getting buckets of water thrown at you as you ride a tuk-tuk through the city?  Live water attacks in the electronics floor of MBK?  Yes, please!
I can't believe I almost missed out on Songkran.  Grabbing a water gun and firing at everyone who passed made me feel like a kid again — even while doing it in a bar.  Songkran lasted three days and it didn't bore me for one minute — very much worth booking cheap flights to Bangkok.
Click here to read about celebrating Songkran in Bangkok.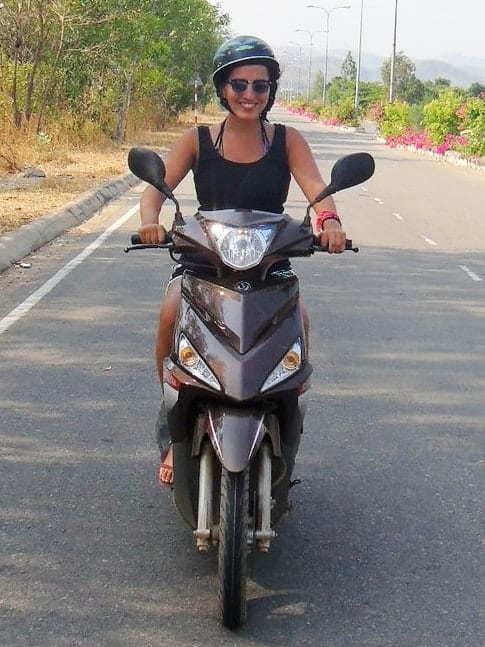 Motorbiking Down Vietnamese Highways
I learned to ride a motorbike in Pai, Thailand, honed my craft in Laos and Cambodia, and then set out for the big test — Vietnam.  Vietnam has the craziest drivers in all of Southeast Asia — especially on its highways, where buses won't hesitate to run your down.
After riding to see a giant Buddha statue on a mountain outside Mui Ne, we realized that we had to drive like maniacs in order to get back before sunset — so we wove in and out of traffic, dodged buses and stopped bikes, waved to drivers who pulled up besides us for conversations, and spun through barely-there gaps in traffic.
If any of our parents had seen us, they would have had a heart attack.  And I loved every minute of it.
Click here to read about how I learned to drive like a Vietnamese madwoman.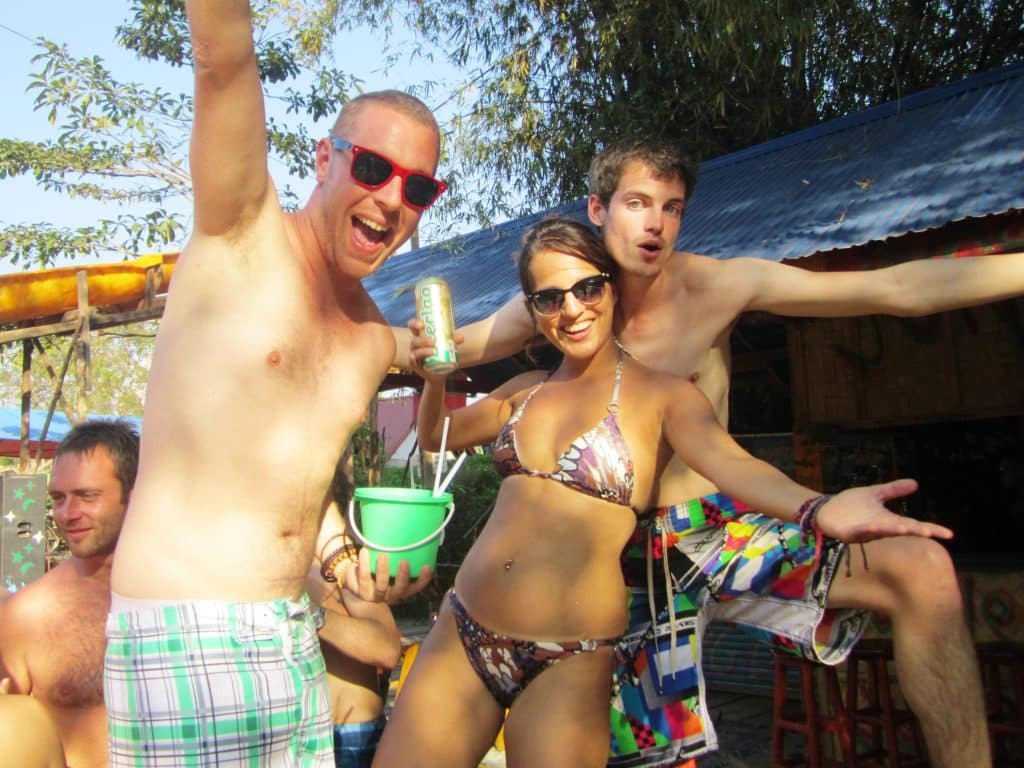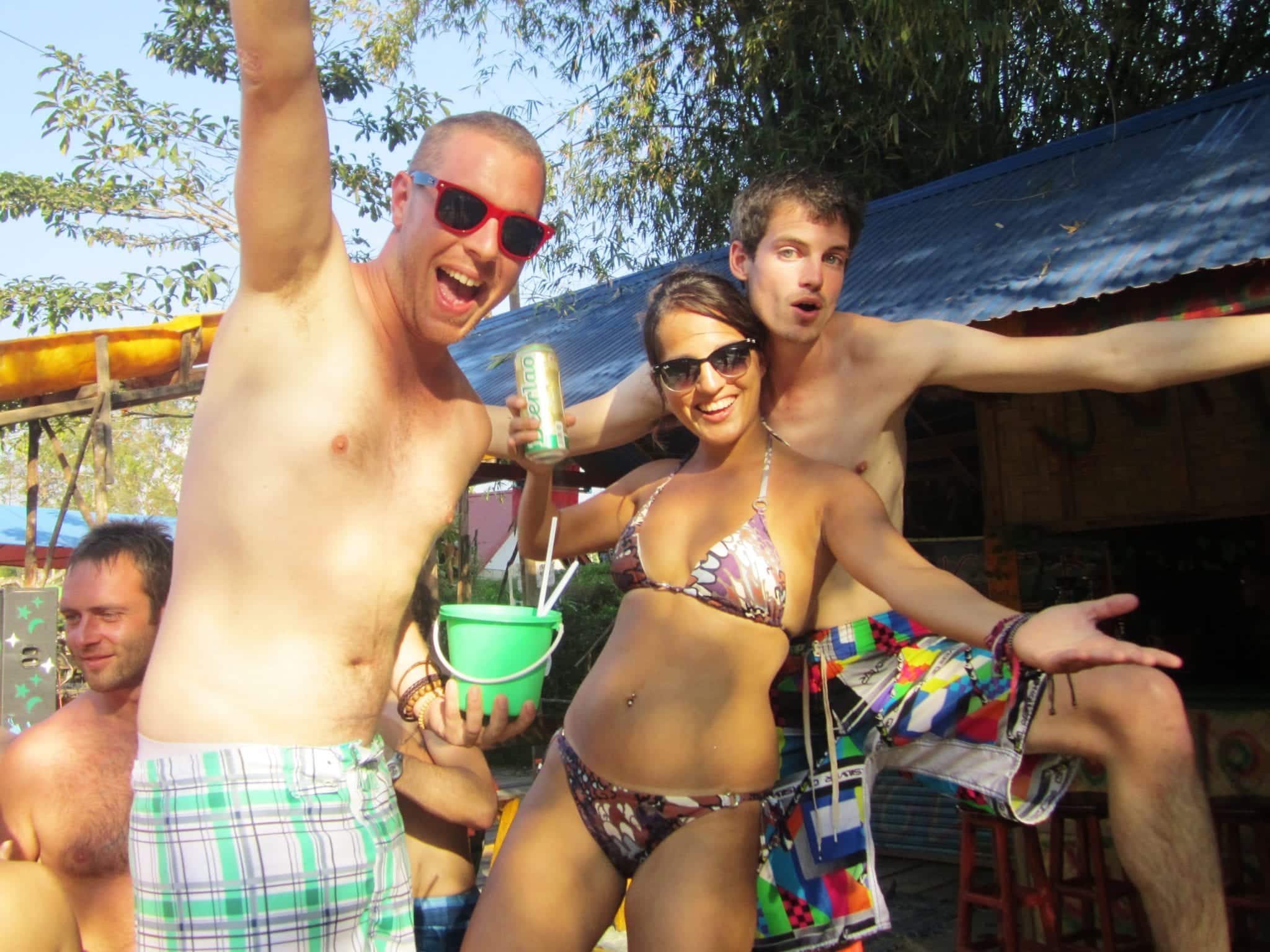 Tubing in Vang Vieng
Vang Vieng, Laos — the best and worst place in the world, as my friend Chris likes to say — is the ultimate destination for party-loving backpackers in Southeast Asia.  And riding down the glistening Nam Song river in an inner tube while mountains surround you, getting pulled in to jump on makeshift bars and dancing with dozens of new friends is unlike anything else in the world.
I ended up spending 15 days in Vang Vieng, and those days were such a happy blur.  I feel like this is something I had to go through as a party-loving twenty-something.
Click here to read about tubing in Vang Vieng.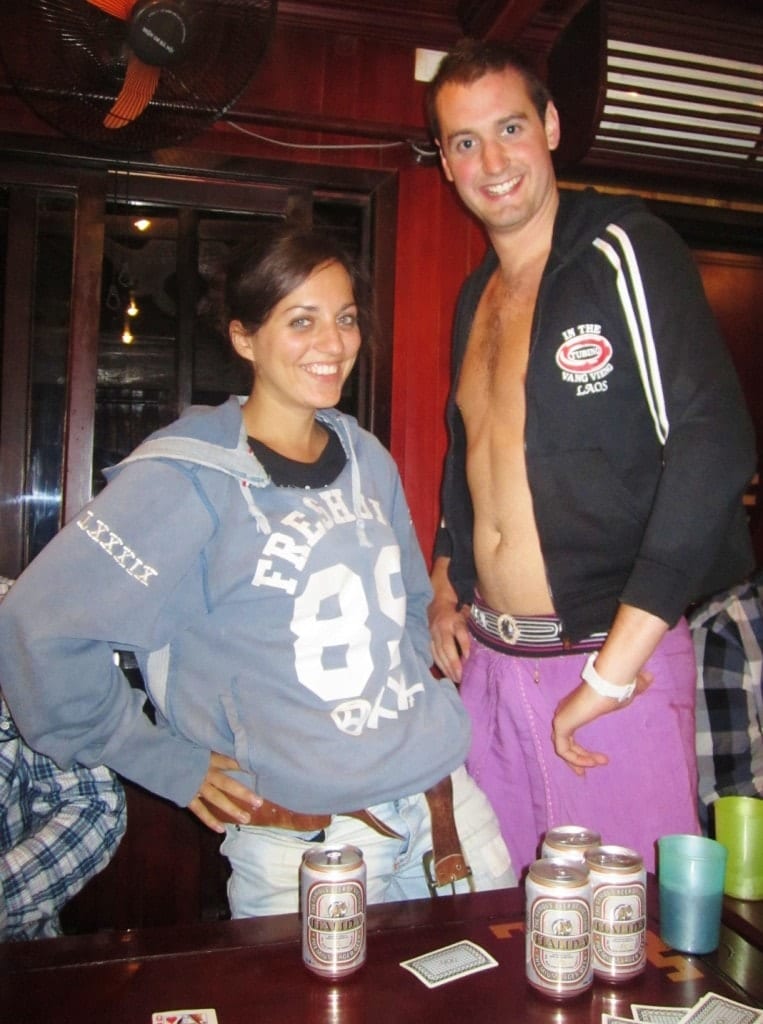 The Halong Bay Party Cruise
I knew there were a lot of cheaper Halong Bay cruises available to be booked from Hanoi, but everyone told me I had to go with the Rock Long, Rock Hard Tour of Halong Bay from Hanoi Backpackers Hostel.  Boy, am I glad I did!  They didn't even try to hide it — from the moment we arrived on the boat, they announced that we were required to drink with our left hand or we'd get drawn on.
It was a night of cross-dressing, Stephen Hawking, trolls, jumping off the top of the boat, tequila shots, the Americano dance, and people taking their clothes off.  I still can't believe that a cruise like this exists.  I'd love to go back during the warmer months.
Click here to read about Halong Bay's best party cruise.
Starring in a Really Bad German Film
When Cody offered me and Matt a chance to be in the German movie Tourist in Danger filming in Ao Nang, Thailand, we jumped at the chance.  We soon found out that extra work is unglamorous as everyone says — and that this was quite possibly the worst movie ever filmed. Do they have Razzies in Germany?
It was probably made worse by the fact that we were dancing ridiculously in the background the whole time, going crazy from doing the same thing over and over and over.  We ended the day at 3:00 AM, exhausted, delirious, and 1500 baht — $50 — richer.
Click here to read about my day as a film extra in Tourist in Danger.
Making a Tranny BFF in Ao Nang
This adventure is pretty tame in comparison to the others, but it was just so funny, and an "only in Thailand" experience!
While out celebrating the half moon with friends in Ao Nang, we, well, partied a little bit too hard.  Long story short, I woke up the next morning, picked up my camera — and nearly cried with laughter.  Apparently the night before, we befriended one of Thailand's omnipresent krathoeys, or transvestites, and from the looks of it, we were best friends!
For about 25 photos, my friends and Tranny BFF were draped all over each other, dancing, swinging from a pole, sitting on each other's laps, sharing the same bucket!  It was so random — and the fact that none of us had any memory of it made it absolutely ridiculous!
Runners-up: Swimming in the Mekong in Don Det, the Nha Trang Boat Trip, drinking with a Mafia don in Koh Lanta, drinking arrak with locals in Bali, getting lost on the Bolaven Plateau, riding the Thai party train, getting robbed while skinny-dipping in Sihanoukville, and many, many more.
Get email updates from Kate
Never miss a post. Unsubscribe anytime!