Adventurous Kate contains affiliate links. If you make a purchase through these links, I will earn a commission at no extra cost to you. Thanks!
At some point, we will take our first post-COVID trips. For many of those who have been vaccinated, it will be summer 2021. It certainly will be for me. For others, it might take a little longer. But with vaccines being distributed in greater numbers, post-COVID travel is on its way.
And that goes for Croatia, too. Croatia is now open to Americans once again! In fact, I just visited in June 2021. (I was honored with the Golden Pen Grand Prix, Croatia's top travel writing award, for the work I published in 2020.)
But one thing's for sure: we will travel again at some point. So we should go somewhere fabulous.
This post was updated as of June 2021.
A quick note:
Please note that the COVID situation and regulations for traveling to Croatia can change at anytime. Don't take this post as a substitute for doing your own research on COVID rules and regulations, and if you're looking for medical advice, talk to a medical professional.
I believe that the only people who should be traveling internationally now are those who are fully vaccinated. Additionally, if you choose to visit Croatia or anywhere else, I urge you to follow every rule and regulation to protect others.
And finally, while I've worked with Croatia Tourism on a few campaigns in the past, they didn't ask for this post — in fact, they have no idea I'm writing this post. I'm writing this because I want to.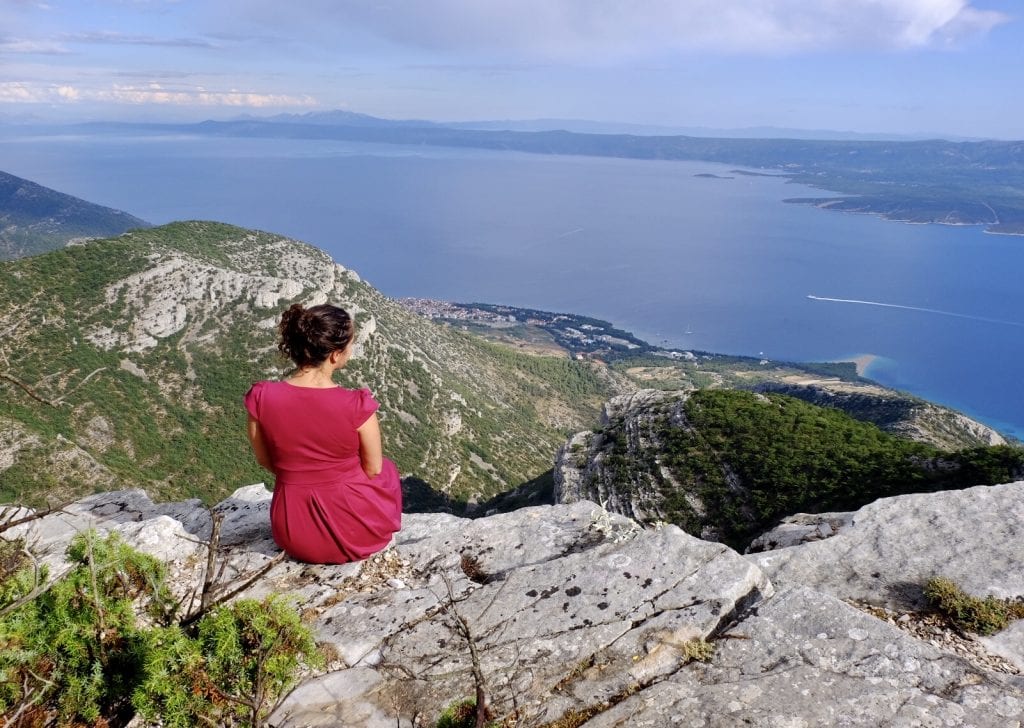 I spent two months in Croatia during COVID in summer 2020.
I didn't plan to travel during COVID, but I ended up in Croatia for two months unexpectedly in 2020. For months I had been awaiting authorization to return to the Czech Republic, where my name is on a lease and my partner is a permanent resident. I flew from the US to Serbia to meet him; shortly after arrival, we found out my authorization would be delayed, so we would stay in Serbia until I could go back.
Then political unrest began in Serbia in July. The unrest alone wasn't a reason to leave, but with Serbian border crossings already tenuous in the time of COVID, we weighed our options and decided to cross into Croatia and wait there until the Czechs let me return. We were in Croatia for two months.
Croatia has been one of my all-time favorite countries since my first visit in 2012. I knew Croatia well before 2020 — but these additional two months in Croatia allowed me to get to know the country much better.
More than that, Croatia was one of the best places I could have possibly been in Europe during COVID. Croatia is one of the most beautiful countries in the world, filled with waterfalls, stone towns, and a spectacular coastline — but it's also a place where you can travel independently and spend the vast majority of your time outdoors, all for reasonable prices (particularly outside Hvar, Vis, Rovinj, and Dubrovnik).
And this is why I think Croatia makes a great choice for your first post-COVID trip.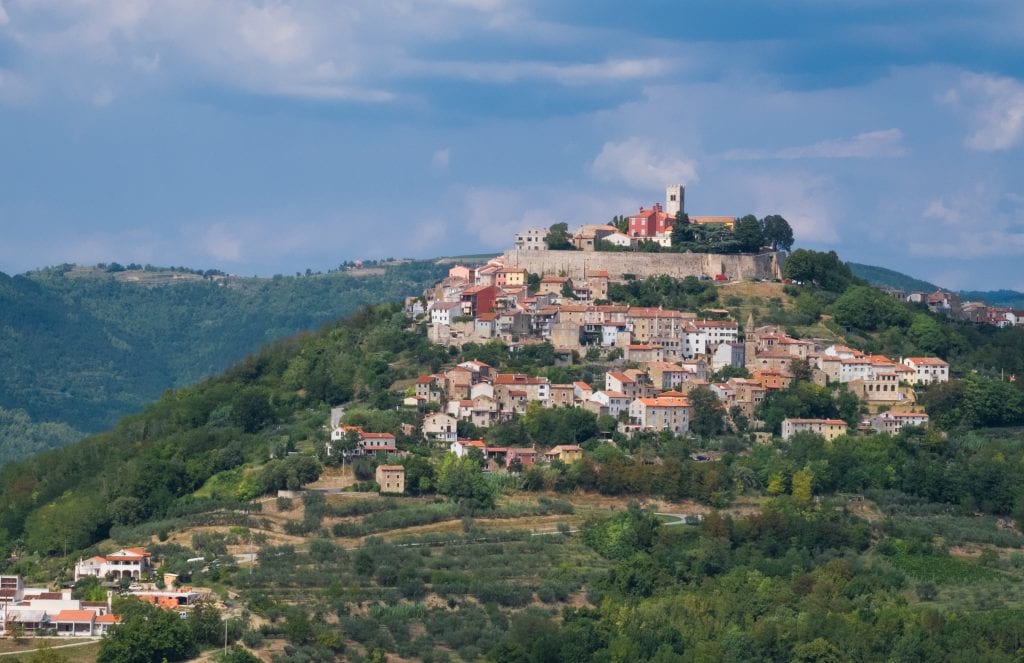 When is it safe to travel again?
As I write these words, it's June 2021 and many countries are opening to international travelers again, including Americans. By this point, millions of prospective travelers have been fully vaccinated.
COVID is not eradicated; full eradication is likely years away. But with vaccination, as well as distancing and masking indoors, we're able to get to a much safer position than we were in a year ago.
It also doesn't mean that travel will be like it used to. I think we'll be wearing masks in many indoor places for quite some time. And while I think travel will pick up sooner in developed countries, it will take a long time for the travel industry to pick up in developing countries that haven't had as much access to the vaccine.
But there will be travel. And if it doesn't quite happen by summer 2021, I'm sure it will be fall 2021. Some of my travel industry friends have been reporting that September 2021 trips are booking up FAST!
Read More: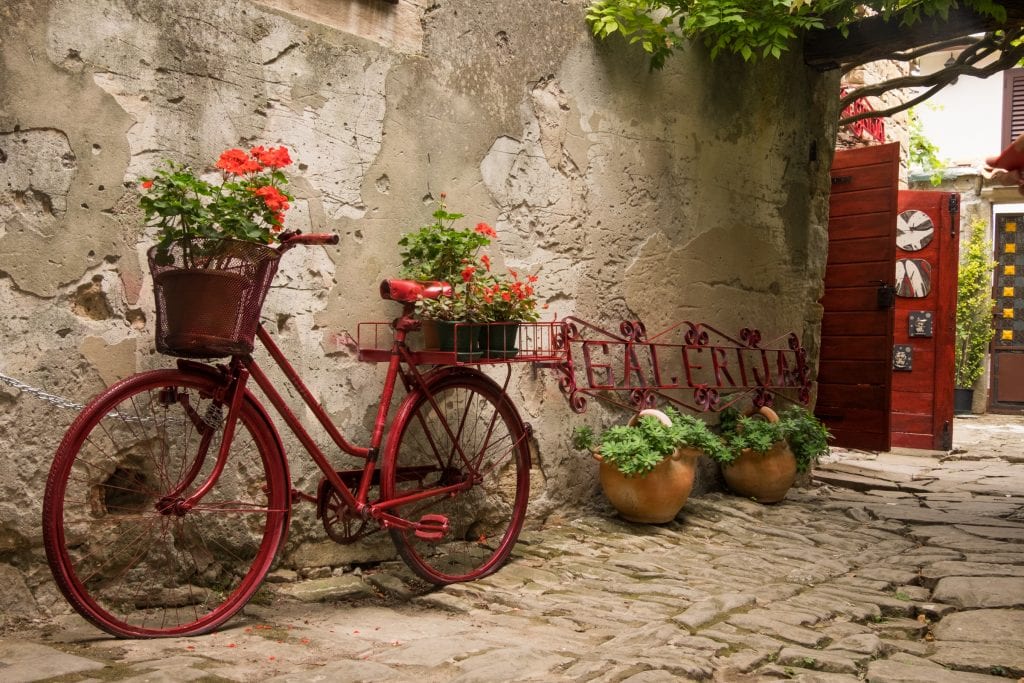 Your first international trip with a COVID vaccine should be somewhere low-key, easy, and in a place where vaccination is common.
We have lived through a major trauma event. I'm sure that most people aren't comfortable immediately going back to jam-packed cities or teeming cruise ships, or spending the days at packed music festivals.
Which is why your first trip should be both a gentle place and a wonderful place.
Croatia is perfect for that reason. It's a very easy and safe place to travel under ordinary circumstances, and it has the strong travel infrastructure that makes it easy to get from place to place.
How is vaccination going in Croatia? As an EU nation, Croatia has already vaccinated their citizens at greatest risk. Over
As of June 23, 2021, 36% of Croatians have received one dose and 23% have received both doses.
As for COVID cases, as of June 23, 2021, Croatia is now reporting 83 cases per day, or 2 per 100,000, a 58% reduction over the past two weeks.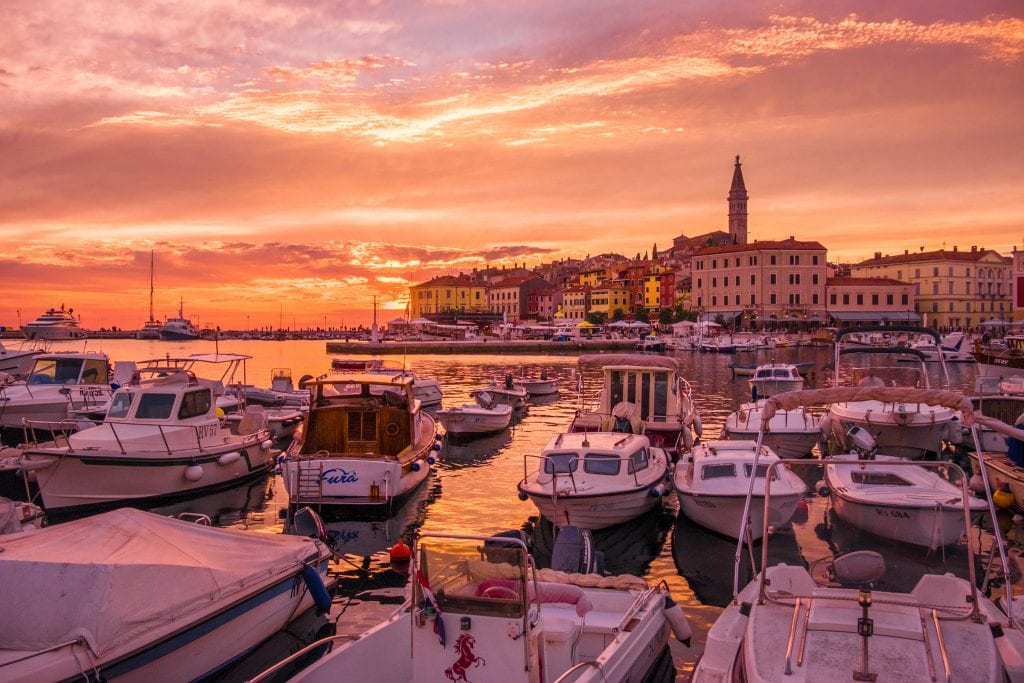 Your first trip post-COVID should be somewhere special.
After all we've been through with COVID, we deserve something special. Well, Croatia is one of the most special travel destinations that I've ever visited.
Croatia is one of the most beautiful places in the world, with both natural and constructed beauty. The Croatian coastline is one of the most visually stunning coastlines I've ever seen. Whether by the sea or on a mountaintop, Croatia is home to picture-perfect stone towns. And if you venture into the national parks, you'll find dramatic mountains and waterfalls.
Croatia is the kind of place people choose for their honeymoon, for their milestone birthday or graduation or anniversary.
Croatia is the kind of place your friends go next summer after hearing you rave about it.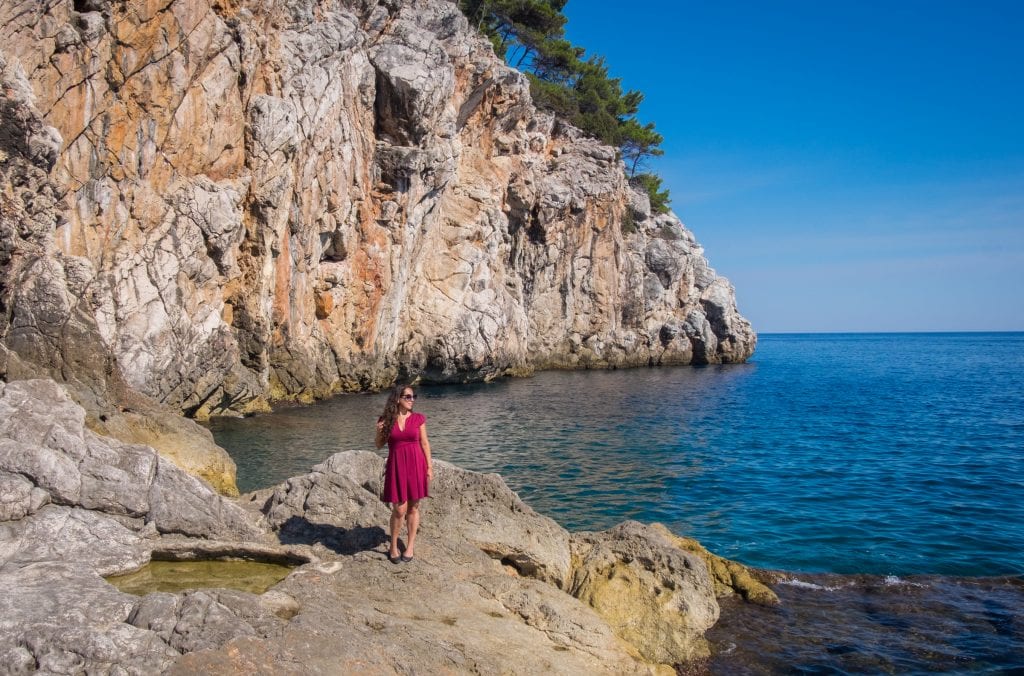 Americans are allowed to visit Croatia in 2021!
Headlines stated that Americans were banned from visiting the EU in 2020 — but that wasn't the whole story. Banning Americans from EU countries was a recommendation, not a requirement; countries were allowed to make their own decisions.
Croatia chose to allow Americans with proof that their visit was in the economic interest of Croatia (i.e. that you had proof of a paid accommodation booking, rather than staying with friends) and with a negative PCR test taken in the past 48 hours.
Croatia was a rare European country where Americans could go in 2020. In fact, Charlie and I appeared on an episode of Nightline about couples banned from each other's countries reuniting in Croatia.
And thanks to low COVID rates and increased vaccination of Croatians, Americans are welcome to visit Croatia in 2021 — either with a negative PCR test from the past 72 hours, or proof of being two weeks past both vaccinations.
Is it true? Yes! I myself visited Croatia for a few days in June 2021!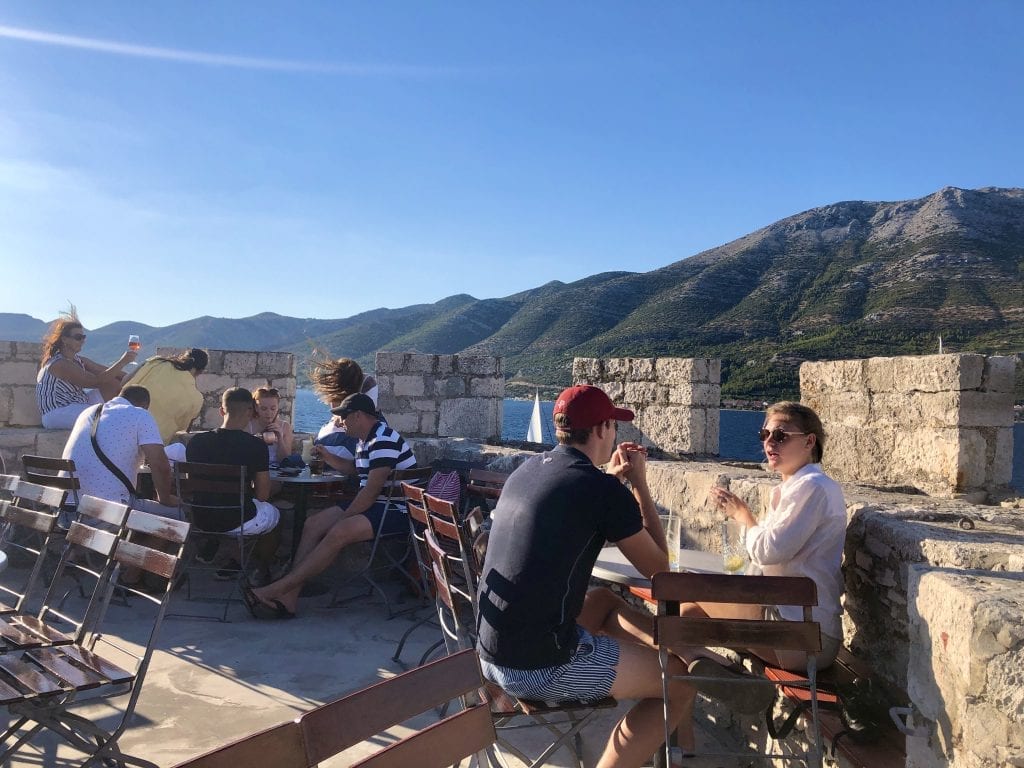 Almost everything can be done outdoors in Croatia.
This was the absolute best thing about being in Croatia during COVID. This country is a summer travel powerhouse, so everything is designed to be done outdoors. The Dalmatia region, home to Dubrovnik and islands like Hvar, Vis, and Korčula, is home to the most sunshine in the country, with almost flawless summer weather.
If you're going to eat, it will likely be outdoors. I can only think of two occasions in two months when we ate in an indoor restaurants. (One was during the monster rainstorm we experienced in Pelješac.) Other than that, it was entirely outdoor restaurants and meals that we cooked in our accommodation.
As for accommodation, we always had generous outdoor spaces, whether it was a private shaded patio in an apartment or a massive, spaced out outdoor lounge area in a hotel.
Transportation? If it was public transportation, it was mostly outdoors. We mostly drove our car around and walked, but we also took ferries, most of which had outdoor seating (excluding catamarans we took from Dubrovnik to Mljet and from Vis to Hvar). We rode bikes. We took water taxis on some of the islands. There were occasional Uber rides in Dubrovnik.
Activities? Outdoors! We did a cycling tour to wineries in Korčula. We had a peka meal in a backyard in Dubrovnik. We took a boat around the island of Vis. We hiked to the top of Montekuc in Mljet. We tasted wine overlooking endless vineyards in Motovun. We relaxed on beaches and took long walks in small towns all over the country.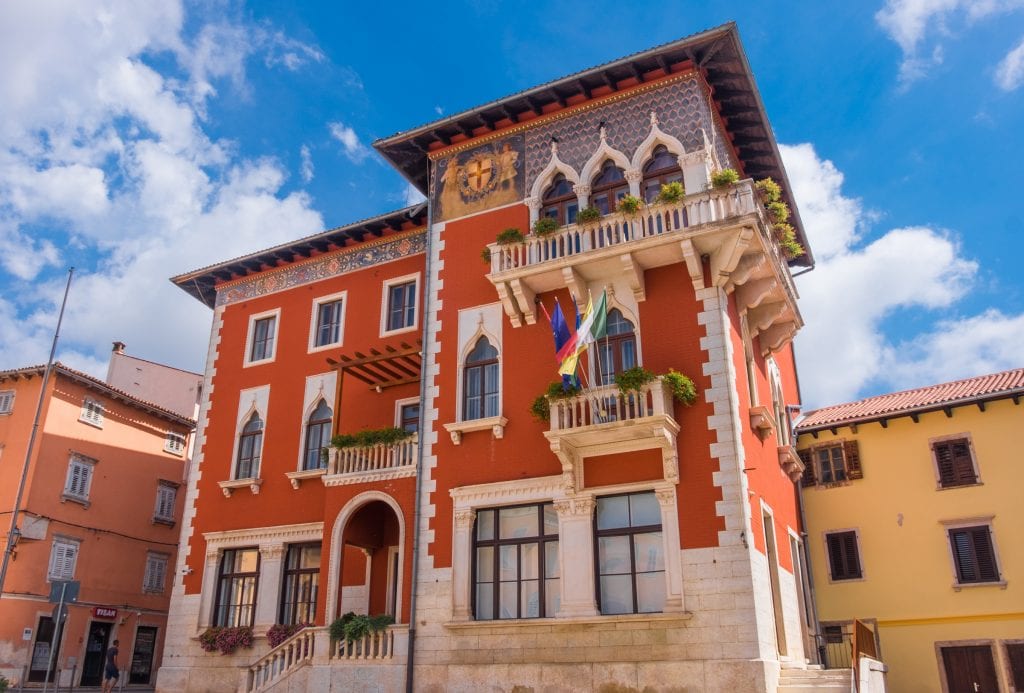 It's easy to travel independently in Croatia.
I highly recommend getting around Croatia by car rather than by public transportation. The roads are in excellent condition and Croatian drivers are far less aggressive than their neighbors in Slovenia and Montenegro. Tolls are a bit on the pricey side if you take the highways, but the scenery is more beautiful if you drive along the coast.
When you travel by car in Croatia, you have the maximum freedom. You can drive from Pula to Split and stop in four or five towns along the way. You can keep your own hours and go where you want, when you want.
This past summer, we stayed at a mix of hotels, apartment rentals, and agriturismo-style inns that we chose ourselves; we also stayed at a few properties in partnership with Croatia Tourism.
There are some destinations where I prefer to travel with a group — places where infrastructure is limited. Croatia is not one of them. This is a country that I will forever travel independently.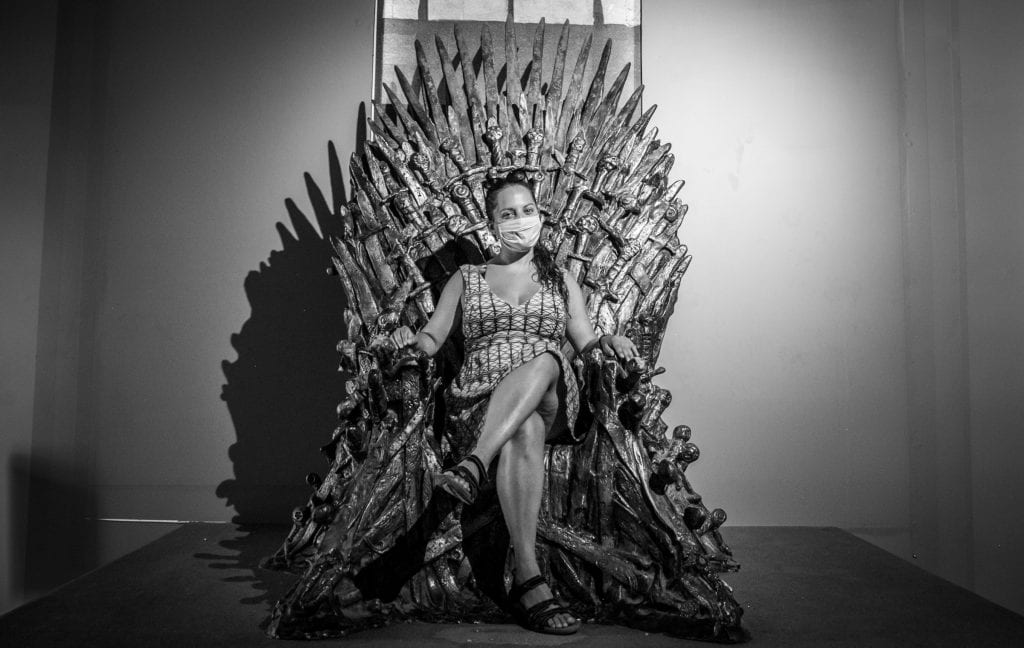 Croatians value safety and wear masks indoors.
A lot of countries haven't been taking mask-wearing seriously during the pandemic, but Croatians followed the rules. In summer 2020, masks were required in most indoor shops. Honestly, we mainly went indoors to grocery shop, to use the bathroom, or to briefly check out a church or indoor monument. That was it.
Restaurant servers and bartenders always wore face masks (though occasionally wore them under their noses), including when serving outdoors.
There was one big exception where rules weren't followed — outside on ferries. (The vast majority of passengers on Croatian ferries in summer are international tourists.) Masks were technically required to be worn at all times while on ferries, but few people wore masks when outside on ferries. People did wear them when indoors on ferries.
When walking outdoors in the summer, masks were uncommon.
Anti-maskers exist all over the world — but there are far fewer of them in Croatia than in the United States. I never once saw someone make a big deal about having to wear a mask somewhere.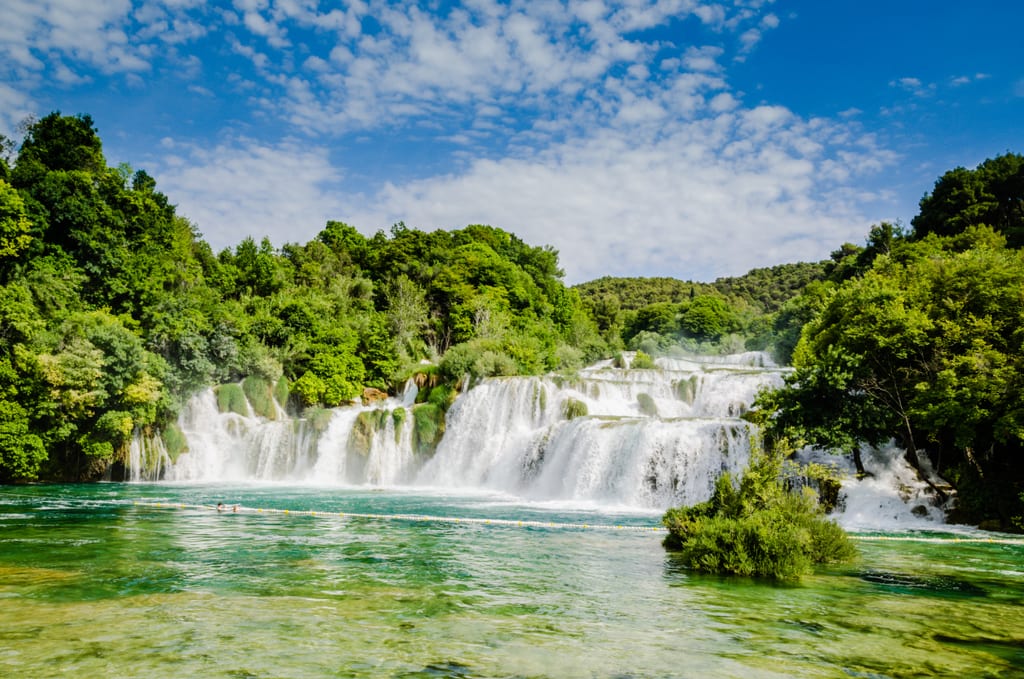 Croatia is a safe and easy place to travel.
A lot of people mistakenly think that Croatia is "Eastern European" and therefore "dangerous." That's not true at all, and I feel like the movie Taken caused a lot of harm to the Balkans' travel reputation.
Croatia is a very safe and easy country in which to travel, and calling Croatia "Eastern Europe" is a good way to make enemies. Not all Croatians are a fan of the term "Balkan," either. You can call it "Central Europe" — and if you want to flatter them, call it "the Adriatic."
English is universally spoken in touristy parts of Croatia. Believe me, Croatians don't expect you to know any Croatian! (Though "Hvala" (thank you) is always nice to say.) You'll find more English speakers than in Spain, France, or Italy.
And if you want to have a company plan a fantastic Croatia trip for you, I recommend making an inquiry with JayWay Travel. I've worked with JayWay over the years and they originally started as a Croatia tour company before expanding across Europe — so this is the country they know backwards and forwards.
I had the pleasure of spending time with many of JayWay's Dubrovnik staff, and they are wonderful people, so passionate about their country!
JayWay will plan you a trip tailored to your interests and needs, all supporting quality local businesses rather than international chains. You can find out more here.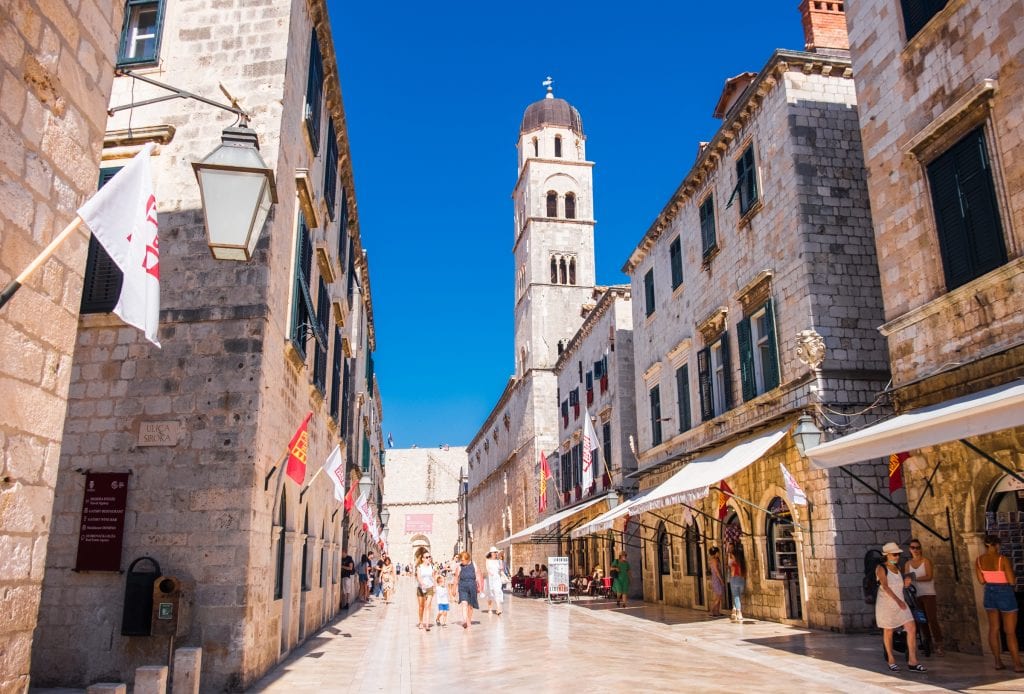 You'll get to experience Dubrovnik without cruise ships.
This alone is a major reason to visit Croatia! Dubrovnik is one of the most overtouristed places in the world — well, it WAS one of the most overtouristed places in the world. During the summer months, the streets of Dubrovnik are overflowing with people. Most of whom arrive on cruise ships. Sometimes, several large cruise ships in a single day.
Dubrovnik is a textbook example of why large cruise ships should be banned from small cities, and the city has been grappling with how to deal with this influx of people while preserving the city.
Ordinarily, you can avoid the worst of the cruise ship crowds by visiting Dubrovnik in shoulder season — late September, October, and May are still warm and a lovely time to visit. But in 2020, Dubrovnik was blissfully empty in the heart of July.
Experiencing Dubrovnik without the cruise ship crowds was EXTRAORDINARY. I can't tell you how wild it was to be in Dubrovnik during peak season and having the freedom to walk around while having the streets mostly to yourself.
I'm certain that megaships will be returning to Dubrovnik at some point, much to my chagrin — so I strongly encourage you to visit Dubrovnik before that happens. It's so worth it.
---
Read more:
How to Spend Three Days in Dubrovnik
---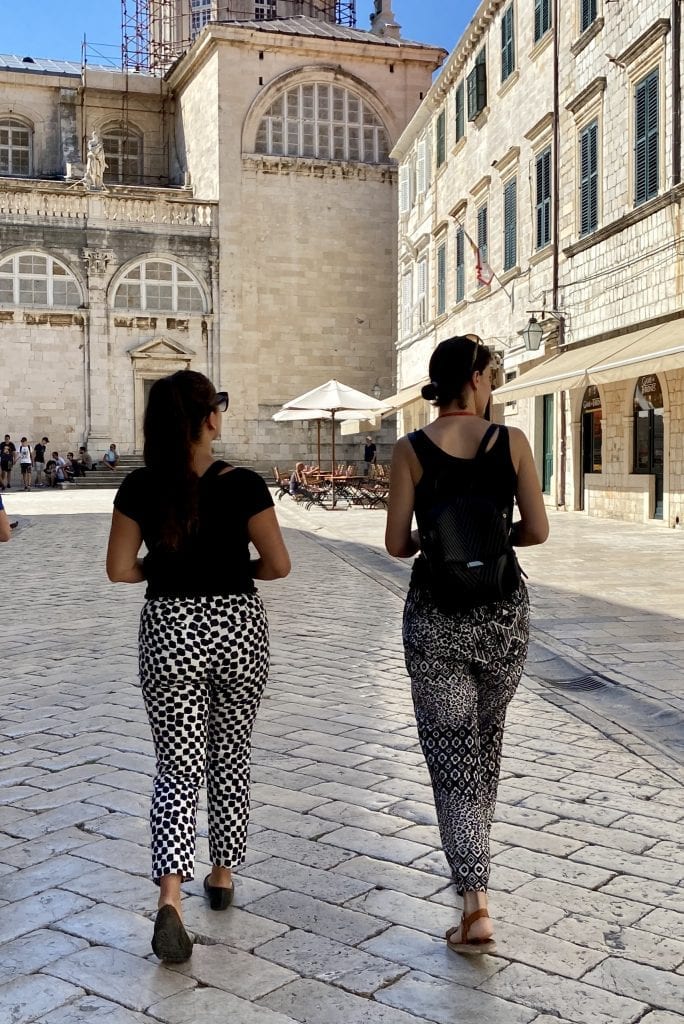 Croatians will be so happy to see you.
Most people who work in tourism have been suffering financially since COVID began. 1 out of 11 jobs in the world are related to travel and tourism, and in a country like Croatia that is so tourism-dependent, I'm sure it's even higher. People need help.
When I traveled through Croatia in summer 2020, I heard the same refrain over and over: "We really miss the Americans." I was delighted in my sorrow. In the era of Trump, a time when our national image was at an all-time low, were we really missed?
"Sure, we miss the Americans. You spend the most money," one restaurant owner told me, laughing.
But it was more than that. Croatians told me how they loved our enthusiasm, our optimism, and how we treat Croatia like the treasure that it is, spending two weeks traveling the country extensively rather than just popping in for a few days. And the fact that we tip WELL.
Where to Go in Croatia
So where are the best places to go in Croatia? I will share a few of my absolute favorite places with you.
If you want to be dazzled, go to Dubrovnik. It's the most popular place in the country, and for good reason! It's sun-drenched splendor by day and haunting beauty by night. I recommend spending three days there.
If you love nature, go to Krka National Park. Plitvice National Park is more famous, and has more waterfalls, but here you can actually go swimming in front of the enormous waterfall!
If you love wine, go to Pelješac and Korčula. This peninsula and this island, separated by a 15-minute ferry, are home to some truly unique and wonderful wines — as well as dazzling beaches. Korčula is the coolest island in Croatia, in my opinion.
If you love underrated cities, Zadar is one of my all-time favorite spots. This seaside city has all of Dalmatia's charms but it's much quieter and low-key, with a big dose of quirkiness.
If you love small towns, go on a road trip around Istria. This heart-shaped region is home to mountain towns, beachside villages, one of the prettiest cities around (Rovinj!), interesting wines, and rock slab beaches. There's so much to explore there.
If you've been to Croatia previously, go to Vis. Vis has such a different feel from the other islands, more refined and exclusive, and I feel like you appreciate that more if you've been to Croatia before. I certainly did.
Croatia Travel Inspiration:
Visiting Korčula, the Coolest Island in Croatia
Exploring Rovinj, Croatia's Prettiest City
Krka National Park and Its Waterfalls
Solo Female Travel in Croatia: Is it Safe?
The Stunning Island of Vis, Croatia
See all Croatia posts here.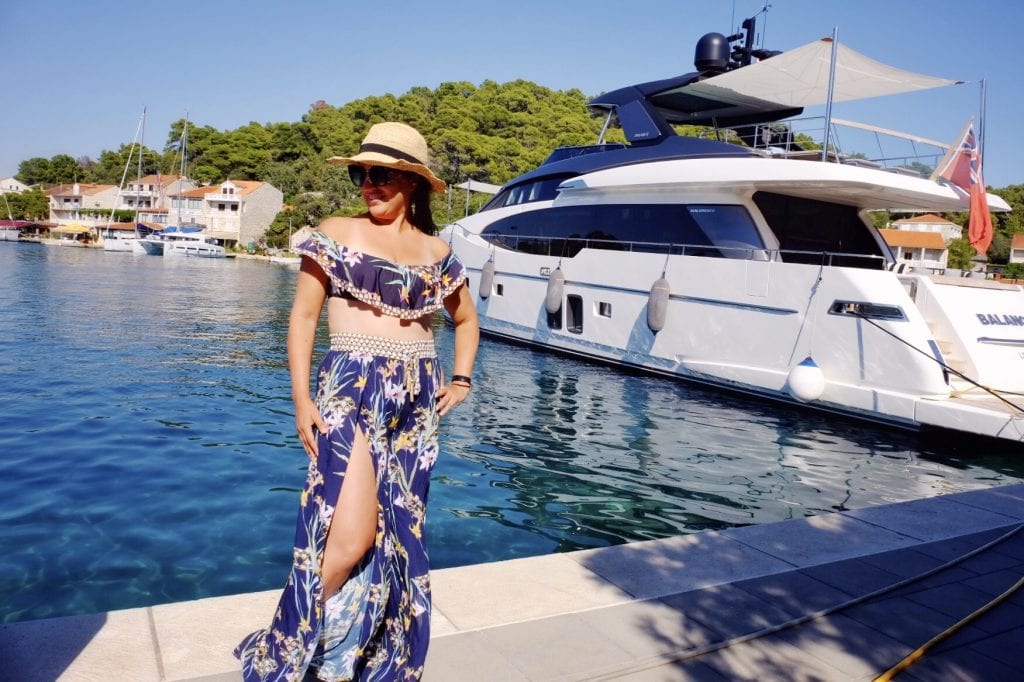 Thinking about Croatia now?
We don't know what the future holds, but one thing's for sure: the time of waiting to fulfill your travel dreams is over. Don't put off that epic trip until retirement or that milestone birthday or anniversary. Experience what you can, while you can.
Croatia is open for travel in summer 2021. Let's hope it's the best summer ever.
And who knows? I might even see you in Croatia myself. I am always planning another trip to Croatia!
Planning a Trip to Croatia:
Croatian Islands and the Dalmatian Coast:
Istria and the North:
Have you been to Croatia? Do you hope to visit soon? Share away!