Adventurous Kate contains affiliate links. If you make a purchase through these links, I will earn a commission at no extra cost to you. Thanks!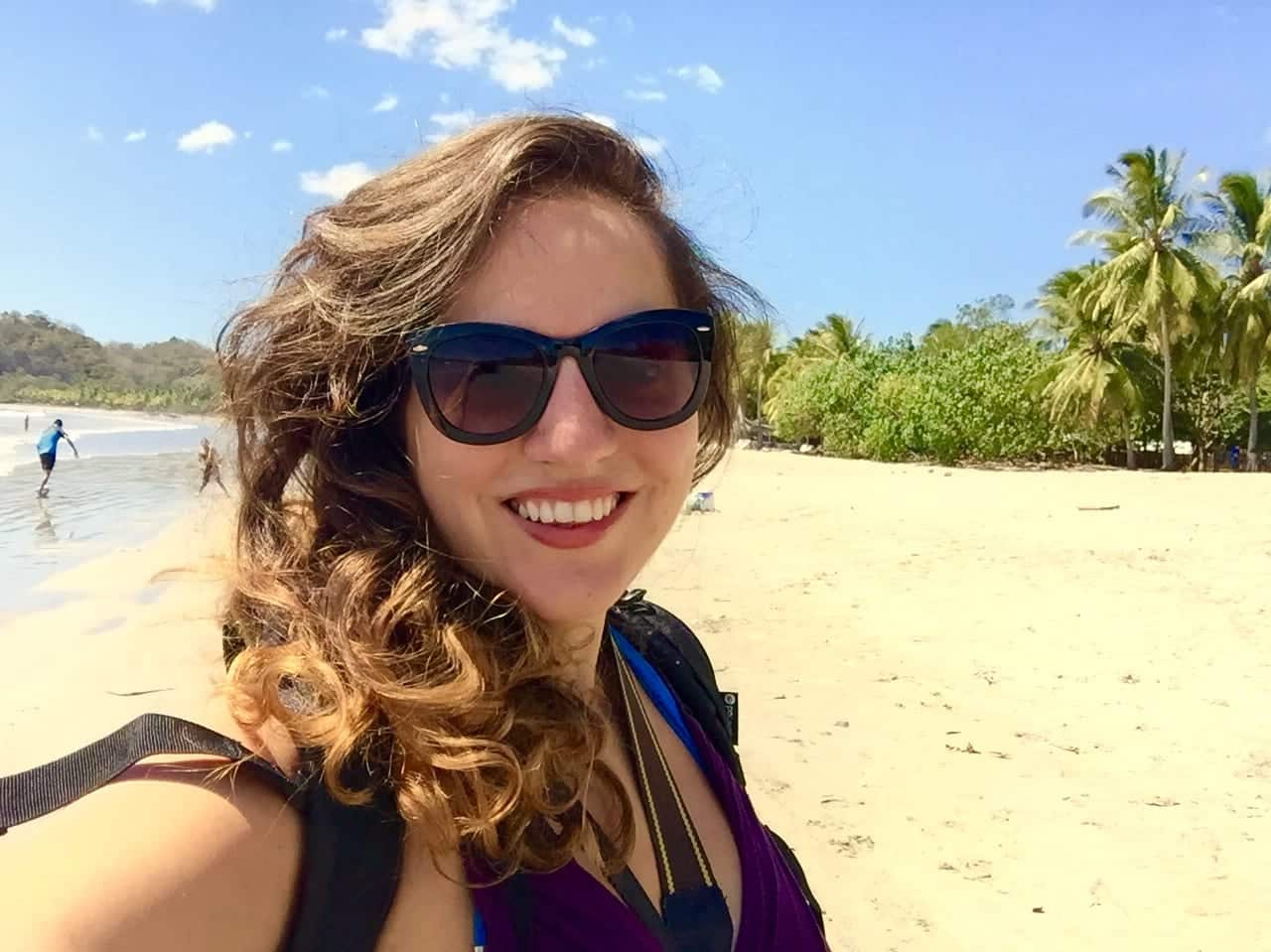 Greetings from lovely Nicaragua! I am loving the heat and sunshine, loving that I'm avoiding the snow back home, loving the Patriots' Super Bowl win, and loving all the adventuring I've been doing! Here's what I've been up to in the first month of 2015.
Destinations Visited
Reading, Lynn, Boston, and Cambridge, Massachusetts
New York, New York
La Fortuna, Santa Elena/Monteverde, and Sámara, Costa Rica
Favorite Destinations
Sámara. A low-key beach town with a long, uncrowded beach and just the right level of development.
Santa Elena. A chilled out mountain town with tons of stuff to do — if only it wasn't so cold at night!
And I still love you, Brooklyn!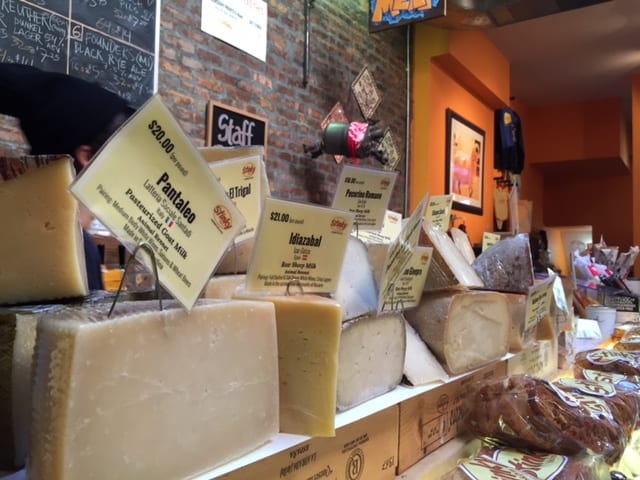 Highlights
Speaking about travel safety at the New York Times Travel Show with the State Department, along with Ed of Man About World and Regina and Pat, the Grannies on Safari, was an enormous highlight. This was the best panel I've ever done, thanks to great chemistry and the valuable information we shared. I loved sharing my tidbits on how to stay safe while traveling and it was so nice to meet so many of my readers!
I've jumped straight into adventures in Central America: zip-lining and holistic healing in Monteverde, hot springs-hopping and night hiking in Arenal, and swimming and stand-up paddle boarding in Sámara!
Challenges
I'm very happy to have had an easy month. I managed to escape the huge snowstorm that hit the northeast just in the nick of time. As weather reports rolled in, I was able to change my flight for free and flew out a day early, in what I later learned was one of the last flights that made it from New York to Central America.
Other challenges? I forgot to pack a towel. So I was towel-less for the first few days, using my pink pajama pants to dry myself. Then I bought a beach towel in Sámara. Riveting story, I know.
Also, it was a bit of a rough start, weather-wise, to Central America. It rained about 22 hours a day in Arenal, mostly in a downpour, then it was quite cold in Monteverde, especially at night. I had to pile on everything I owned to keep from shivering! Just goes to show that just because it's in Central America, it doesn't mean it's warm!
But as soon as I got to hot and sunny Sámara, I finally understood Pura Vida, the motto of Costa Rica. It surrounded me.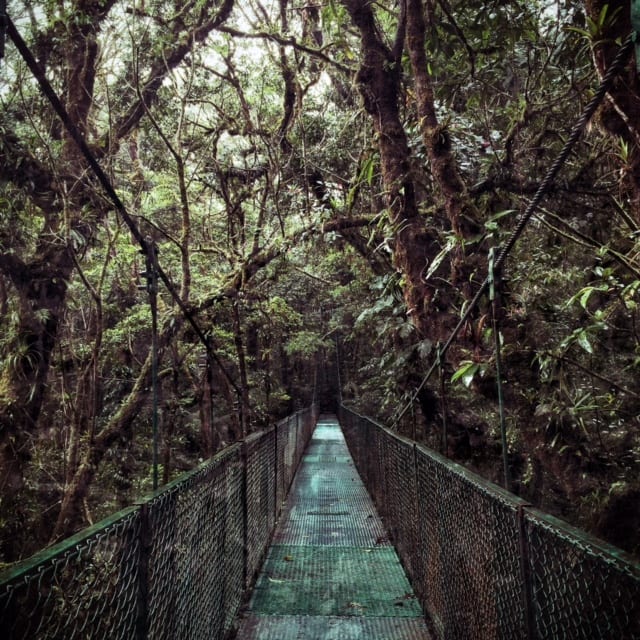 Most Popular Post
Join our tour in El Salvador and Guatemala this March! — The tour has since sold out, but see below for two more we added.
Other Posts
Five Years of Travel Blogging: Hitting the Reset Button — This post resonated with a LOT of you.
Sri Lanka From Above: Climbing Sigiriya — One of my favorite adventures in Sri Lanka.
Colombo: Learning to Love an Unlovable City — Colombo gave me a challenge, but I loved it!
On Christmas in New York — This Grinch enjoys her first Christmas in the most Christmasy city.
Where I'm Going (I Think!) in 2015 — My travel plans for the year, which I think will soon go out the window…
New in New York: The Latest Edition — The latest, newest things I've discovered in New York this December.
Strolling Through Galle, Sri Lanka — My favorite place in Sri Lanka — it's easy to see why!
News and Announcements
If you're still interested in our tours to El Salvador and Guatemala, we have spots remaining on two tours!
Option 1: March 26-April 10. Led by Leif.
Option 2: April 16-May 1. Led by Leif and Kate.
Our March 5-20 tour is sold out.
Find more information on the tours here.
Most Popular Photo on Instagram
In Monteverde, we had sunshowers all day long. Thanks to this weather, while zip-lining, I ended up flying through the biggest, brightest rainbow I have ever seen. I took this picture of my guide Johnny as he zipped after me.
Follow @adventurouskate on Instagram for more photos from my travels.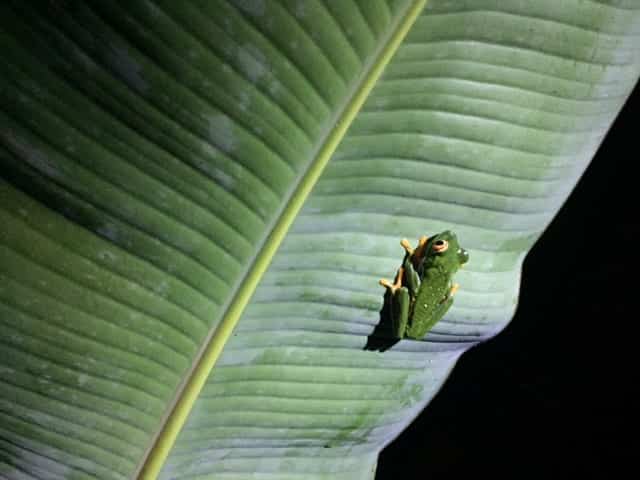 What I Read This Month
I decided to do PopSugar's 2015 book challenge — 50 books (technically 52 because it includes a trilogy), each from a different category! Check out the full list here — I love it because it's more of a challenge than just reading a book a week.
I'm off to a strong start with six books read in January!
The Girl on the Train: A Novel by Paula Hawkins. My favorite book this month, published just two weeks ago. An incredible thriller with an unreliable narrator — what if you witnessed a crime while blackout drunk and had no idea whether you were involved? If you loved Gone Girl, you will love this book. If you hated Gone Girl, you will also love this book. Seriously. Category: a book published this year.
Unbroken: A World War II Story of Survival, Resilience and Redemption by Laura Hillenbrand. Everyone needs to read this book — plain and simple. Louie Zamperini went from being a celebrated Olympian to fighting in World War II and surviving a plane crash, being stuck on a raft without food or water for more than a month, and tortured in a Japanese POW camp for two years. No human should be able to survive what he did. This will make you value everything you have. Category: a book based on a true story.
Big Little Lies by Liane Moriarty. A fun and quick read about lies and gossip among kindergarten parents in suburban Sydney. I expected it to be a shallow read (and chose it because it fulfilled a tough category) but I was surprised at how much it drew me in! Definitely worth a read. Category: a book with antonyms in the title.
I'll Drink to That: A Life in Style, With a Twist by Betty Halbreich. Betty Halbreich is in her late 80s and still works as a personal shopper at Bergdorf Goodman — a job she invented. This memoir tells the story of a lonely girl who found solace in fashion. A bit sad, but very interesting, especially since it covers so many decades. A must if you're into fashion. Category: a memoir.
Orange Is the New Black: My Year in a Women's Prison by Piper Kerman. I was already familiar with Kerman's story, as excerpts of the book were printed all over the place even before it became a TV show. What surprised me about this book was just how faithful the series was, especially the first episode — up until the tampon sandwich, that is. Category: a book based on or turned into a TV show.
Looking for Alaska by John Green. Everyone knows John Green for The Fault in Our Stars, and Looking for Alaska has a very similar feel, telling the story about a boy on his own at boarding school, the friends he meets, the girl he loves, tragedy, and the meaning of it all. These kids are smart and interesting and heartbreaking. I cried a bit. Category: a popular author's first book.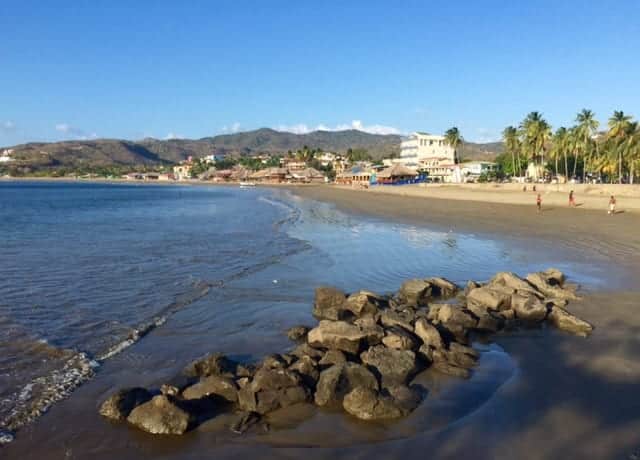 Coming Up in February 2015
It's all about Nicaraguaaaaaaa! I'll be spending most if not all of the month here. I just got to San Juan del Sur, an amazing beach town with colorful wooden buildings, and I already know it's going to be hard to leave!
After San Juan, I'll be moving on to Ometepe, Granada, the Corn Islands, and Leon. I can't wait!
Any suggestions for Nicaragua? Let me know!
Get email updates from Kate
Never miss a post. Unsubscribe anytime!