Adventurous Kate contains affiliate links. If you make a purchase through these links, I will earn a commission at no extra cost to you. Thanks!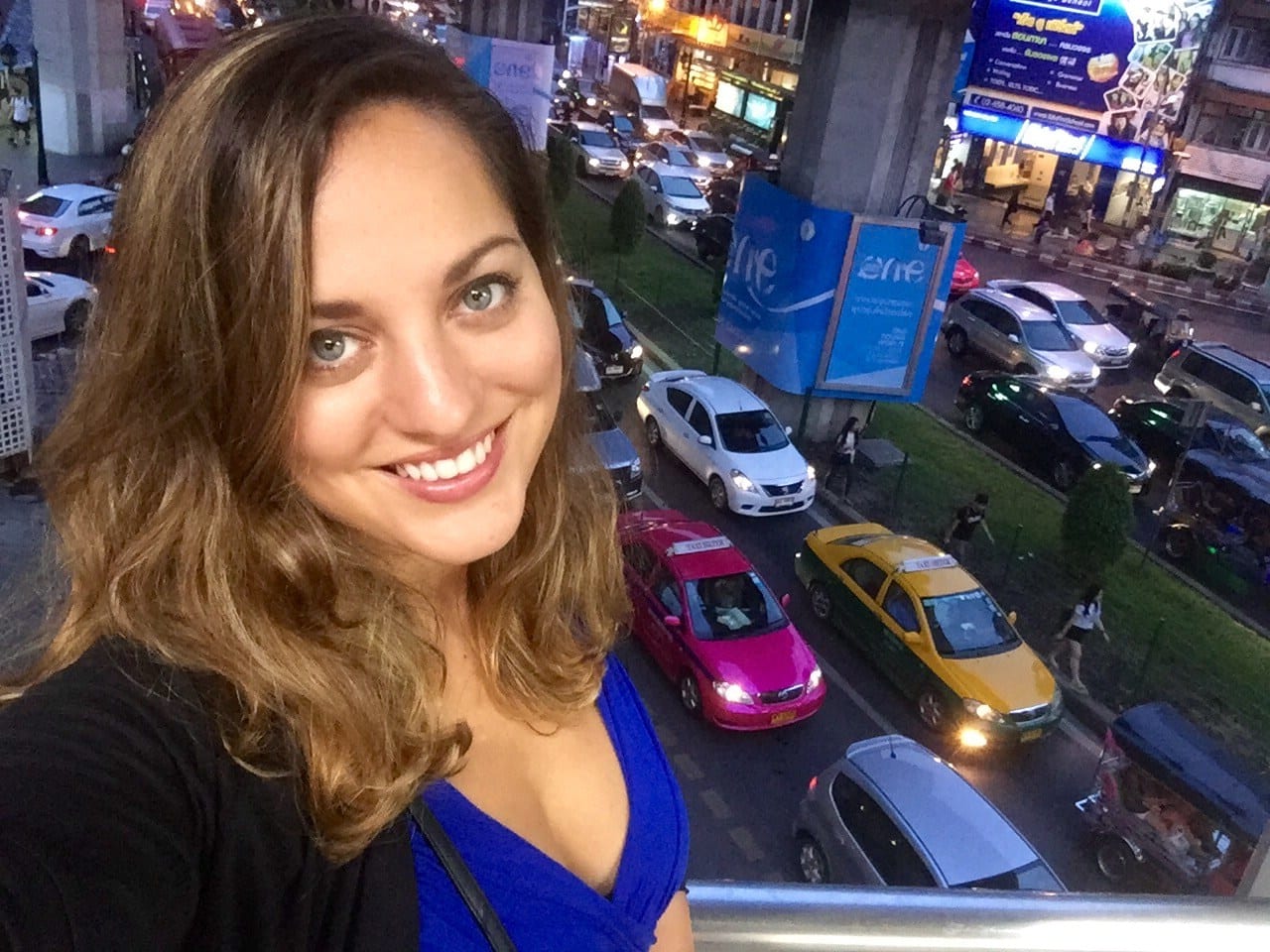 This month, I went back to my roots — back to Southeast Asia, back to Thailand, back to Bangkok. In that picture above, I'm wearing the blue dress and black open cardigan that I bought in Bangkok nearly five years ago.
And while Southeast Asia will always be the destination where I cut my teeth as a long-term traveler, there were a lot of differences this time around. For one, this was my first Thailand visit not on a backpacker budget. It was a completely different experience to enjoy Thailand without worrying about every baht spent.
Backpacker Kate would have fretted about spending 600 baht on an hourlong foot massage and mani-pedi in the same day. That was 250 baht over the daily limit for discretionary spending. The Kate of today? "It's $17."
I really liked going to Thailand for only three weeks as opposed to months. It allowed me to truly savor my time there and treat it like a holiday. I have no doubt this is how my trips are going to be structured in the future.
I spent the remainder of this month at home in the U.S. Here is what I got up to in November!
Destinations Visited
Reading, Lynn, and Boston, Massachusetts, USA
Fairfield and Stamford, Connecticut, USA
Bangkok, Koh Lanta, Krabi, Railay, and Chiang Mai, Thailand
Favorite Destinations
Koh Lanta. My most asked question is, "What's your favorite place?" and after my third visit, I can say without a doubt that Koh Lanta is my favorite place in the world.
Chiang Mai. I spent my time here eating great food, drinking tons of coffee, getting a lot of work done, and socializing my ass off!
Bangkok. Bangkok is my city. Plain and simple. I always feel like I'm returning home.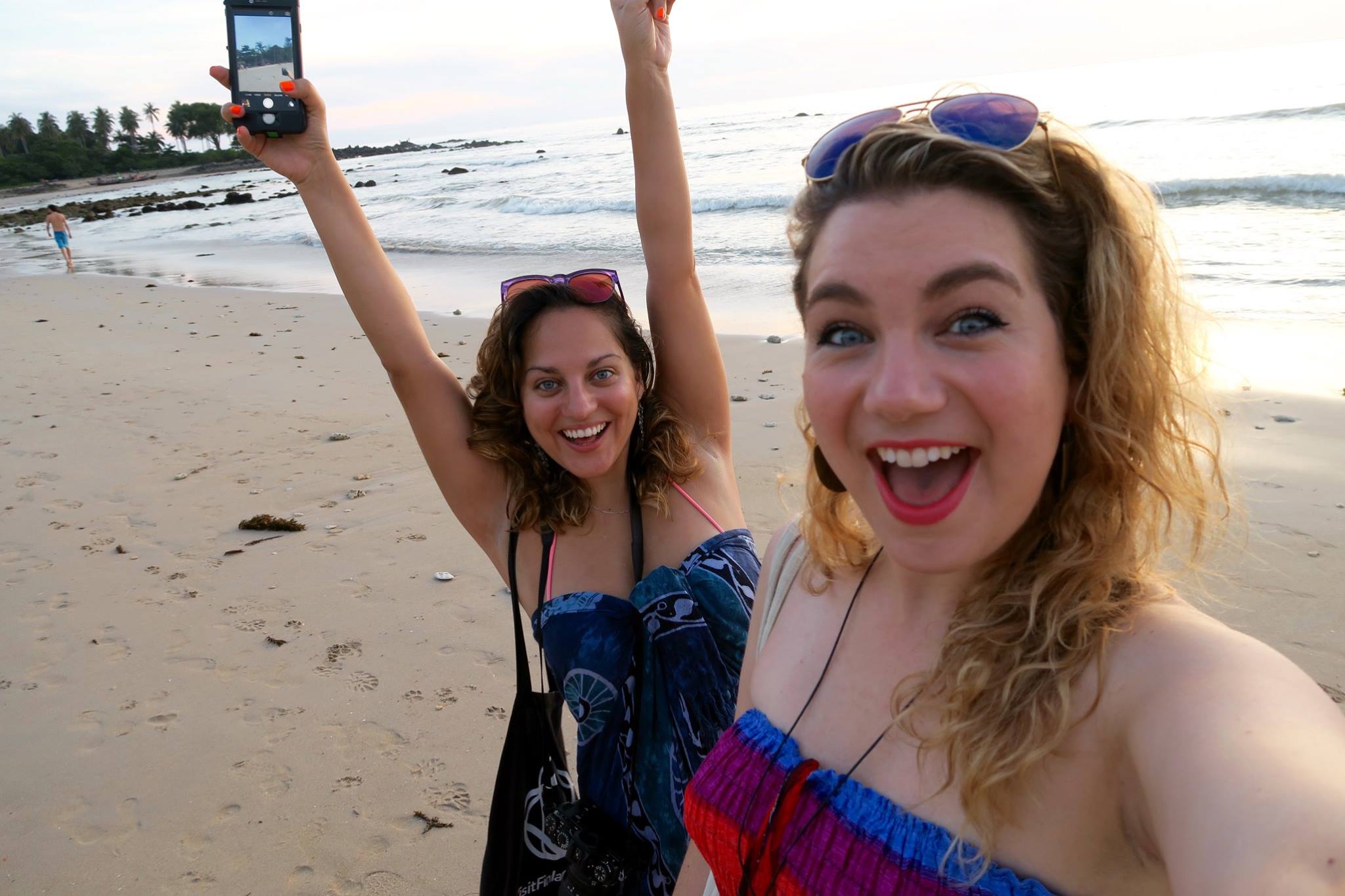 Image: This Battered Suitcase
Highlights
Spending a week in Koh Lanta with Brenna. This island is perfect. I love the beaches, I love the sunsets, I love the low-key vibe, I love the people, I love the food. I love how it still feels quiet.
And this trip was my best trip yet. Brenna of This Battered Suitcase (read it — it's one of the best travel blogs out there) and I have been friends for awhile, but this is the first time we've traveled together, and we had a fabulous time. Part of it was that we had both already been to the island, so there was no pressure to explore, and we were willing to splurge more on a nice boutique resort and good restaurants.
Much more on our fabulous thirty-something Koh Lanta getaway coming soon!
Speaking to students at my alma mater, Fairfield University. My friend Amy mentors a group of sophomores and she invited me to come speak to them about my life and travels. This is the first time I've been back on campus in maybe eight years or so, and I couldn't believe how much it has changed!
The students were on the quiet side, but they did ask some questions and I gave them a lot of study abroad advice. They especially perked up when Amy and I told them what it was like to go to college in the early oughts — we didn't even have wifi on campus then! It was jarring to see them with iPhones and Macbook Pros.
Taking the train from Boston to Stamford. I don't take the train in the US very often because it's much more expensive than the bus, but I absolutely loved this trip because it was a gorgeous fall day and the scenery was perfectly golden against a bright blue sky. I have no words for how much I enjoy train travel.
Arriving in style in Bangkok. I always tell people that Bangkok is one of the best places in the world to splurge on a luxury hotel, in part because the selection is extensive and the prices are relatively cheap, but I had never stayed in a luxury Bangkok property before now. The Amari Watergate had offered me a complimentary stay months ago, so I took them up on their offer.
WHAT A WAY TO ARRIVE. When you're crazy jet lagged and have no idea what year it is, there's nothing like coming home to a luxurious suite with an insanely comfy bed, a giant bath, having a fabulous massage, eating delicious food, hanging out in special exclusive areas for club-level guests, and being walking distance from Siam Square and the heart of Bangkok, where I always go first thing when I first arrive in the city. I loved my stay. More on it soon.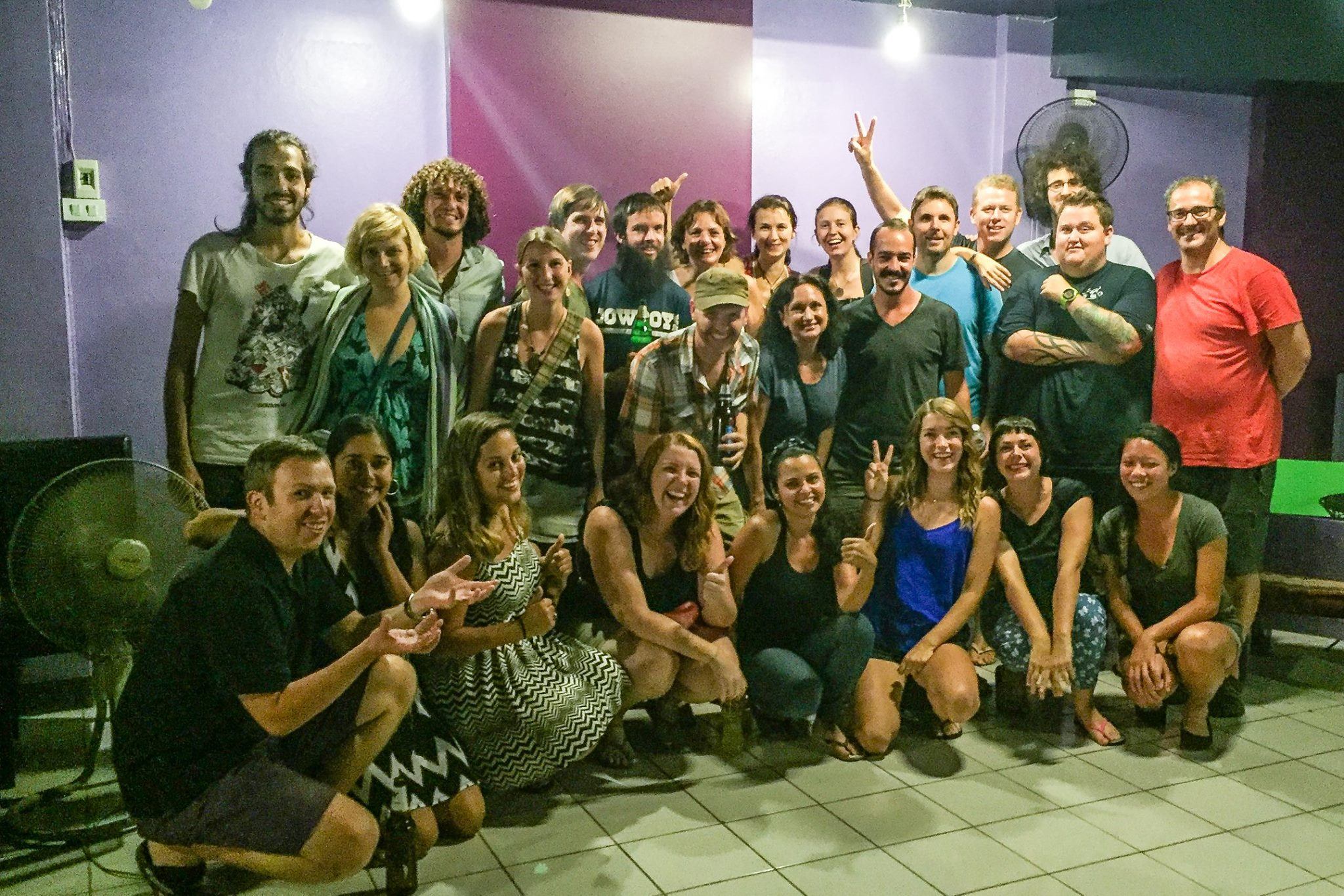 Image: Nomad is Beautiful
Hanging out with the Chiang Mai travel bloggers. What a difference five years makes. Chiang Mai has always been a popular spot for travel bloggers to put down roots for awhile (due to the extensive Western amenities yet super-cheap prices) but as travel blogging has grown as a profession, so has the number of bloggers calling this city home. Nimman Road almost felt like Blogger Disneyland. We had dinners, parties, and bar nights out almost every day.
Back in 2010, I still considered myself a "baby blogger" and was definitely on the shy side. This year, I arrived to a group of old friends, online-until-now friends, and new friends, and many of us were familiar with each other's work.
It was just like back in 2010 in some ways, though — people would grab a long, leisurely lunch together, then discuss where to meet up for dinner that same day. Oh, Chiang Mai, never change!
Celebrating a dear friend's bridal shower. I miss so many showers and bachelorette parties with my crazy travel schedule, so I appreciate it all the more when I can make one of these occasions. This time it was to celebrate my friend Janelle (in the center in that GORGEOUS Monique Lhullier dress!), who is getting married in March.
One reason why showers are awesome? You make lots of new friends to hang out with at the wedding. Can't wait for the big day!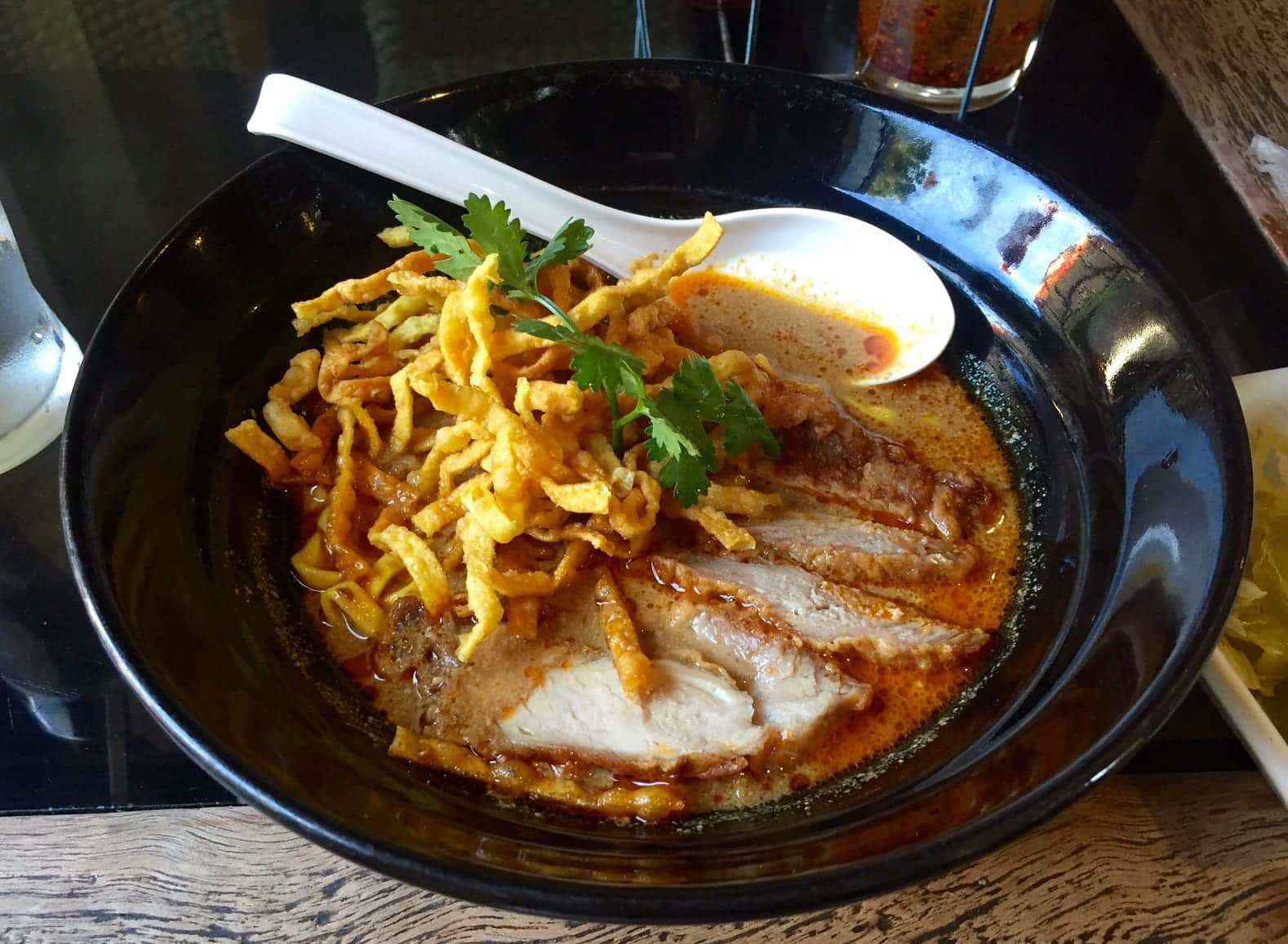 Challenges
I went through some tough emotional times this month. I may talk about it in more depth once I can process it better, or maybe I won't. Either way, let's just say that traveling full-time takes a huge toll on your mind and body. Running your own business takes an equally huge toll on your mind and body. Most people who dream about running a business while traveling the world have no idea how much it will drain you eventually.
In short, I could feel several sources of stress growing (and have since earlier this year), but these feelings hit their apex when I was in Chiang Mai. As a result, I've put upcoming travel plans on hiatus for now, excluding New York, and plan to take care of myself for awhile.
It's not a big secret or scandal; there's nothing to worry about! I just need a break. There's a reason why tons of us old-timer travel bloggers are starting to settle down these days.
Flying Air China was unpleasant. I usually roll my eyes when people say, "I'm never flying [airline] again!" Most of the time, I think people overreact or misplace blame. If you had a mean flight attendant or they forced you to check your carry-on that you filled beyond the weight limit and hoped they wouldn't notice, that's not a reason to boycott an airline.
But I'm going to make an effort to avoid Air China in the future for two reasons: first, they ban all mobile phone usage for the entire flight, even when used in airplane mode. (I refused and used it discreetly. A friend had made me a mix especially for the flight and there was no way I wasn't going to listen to it.) Second, the flight was filled with mainland Chinese, who have different standards of manners. There was a lot of shouting, shoving, and invasion of space. My flight back on Japan Airlines felt like a spa by comparison.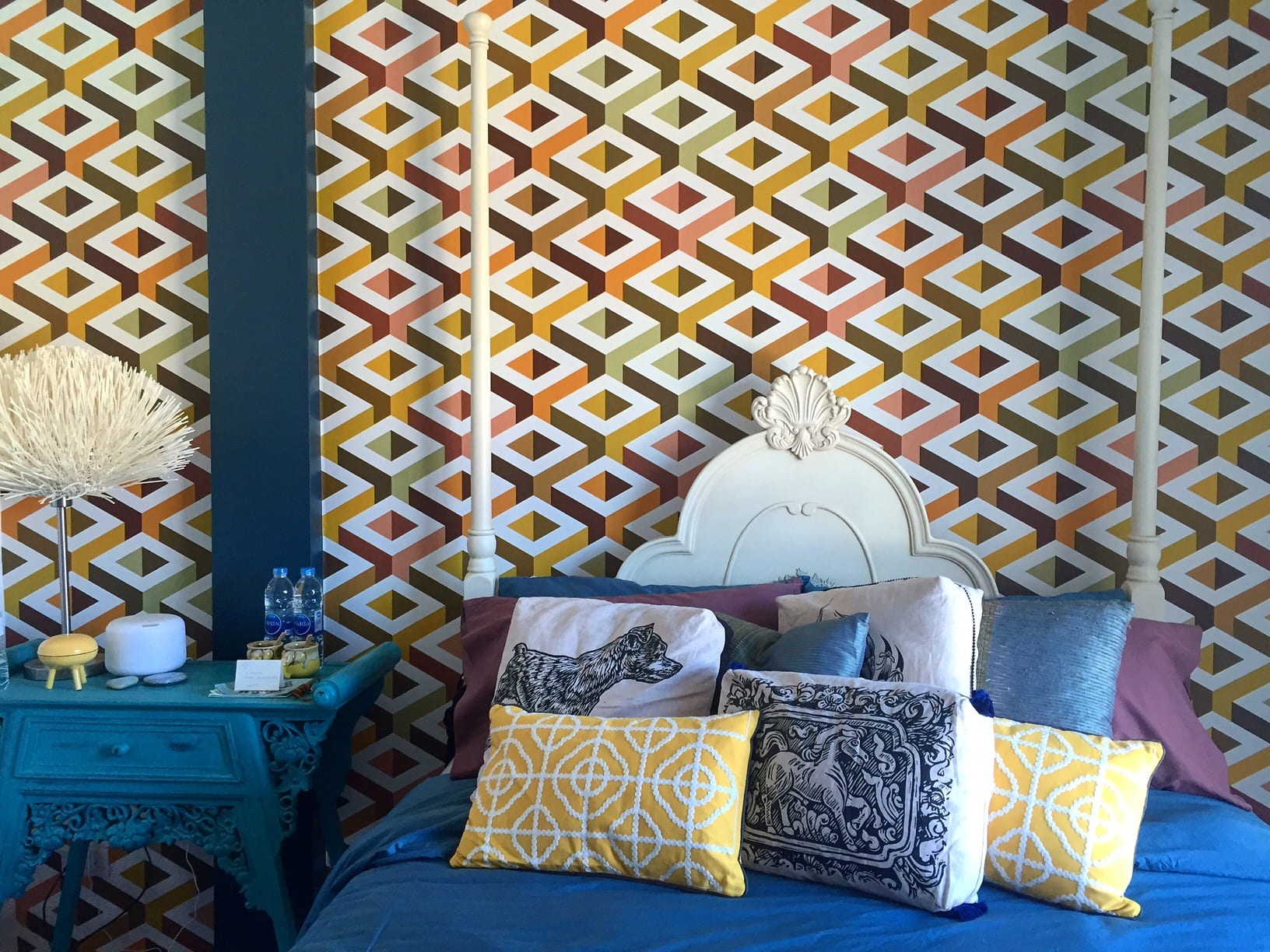 I made a rookie packing error. I actually carried on for the first time in forever for my trip to Thailand (!!) but didn't check the size of my keratin-friendly hair masque. It was just over the limit. I hated that I had to toss a $36 hair product I had never used and had nothing to protect my hair when swimming in the ocean.
As a result, my keratin treatment pretty much got destroyed. You're supposed to avoid swimming in the ocean or at least use a hair masque when you do, and just ONE quick dip in the Andaman Sea was enough to frizzify my mane. Oh, well. I'm due for my next treatment this week, anyway.
I was sad to see what Railay has become. Even five years ago, I recognized the environment's fragility and worried that it wouldn't be able to handle increasing tourism without oversight by the government. But money talks, and as a result, one of the most beautiful beaches in the world is now a teeming mass of tourists with lots of trash and out-of-control monkeys and sky-high prices (175 baht ($5) fruit shakes, are you joking?! They should cost 80 baht ($2) at the absolute most!).
We went to Railay because Brenna had never visited before and wanted to see it. Her takeaway: "Why would anyone go here when they could go to Koh Lanta?"
Also, I got robbed by a monkey on Phranang Beach. The little bastard slinked up to me and grabbed my plastic bag filled with groceries. I shrieked and threw the bag; he snagged chips and Oreos (neither had been opened!) and carried them to the top of a tree to eat them.
Take my advice — the Railay monkeys see big white plastic bags and KNOW there's food somewhere inside! (Oh, and please don't be an asshole tourist trying to touch or play with the monkeys. That makes things worse. Brenna and I reamed out several people who did that.)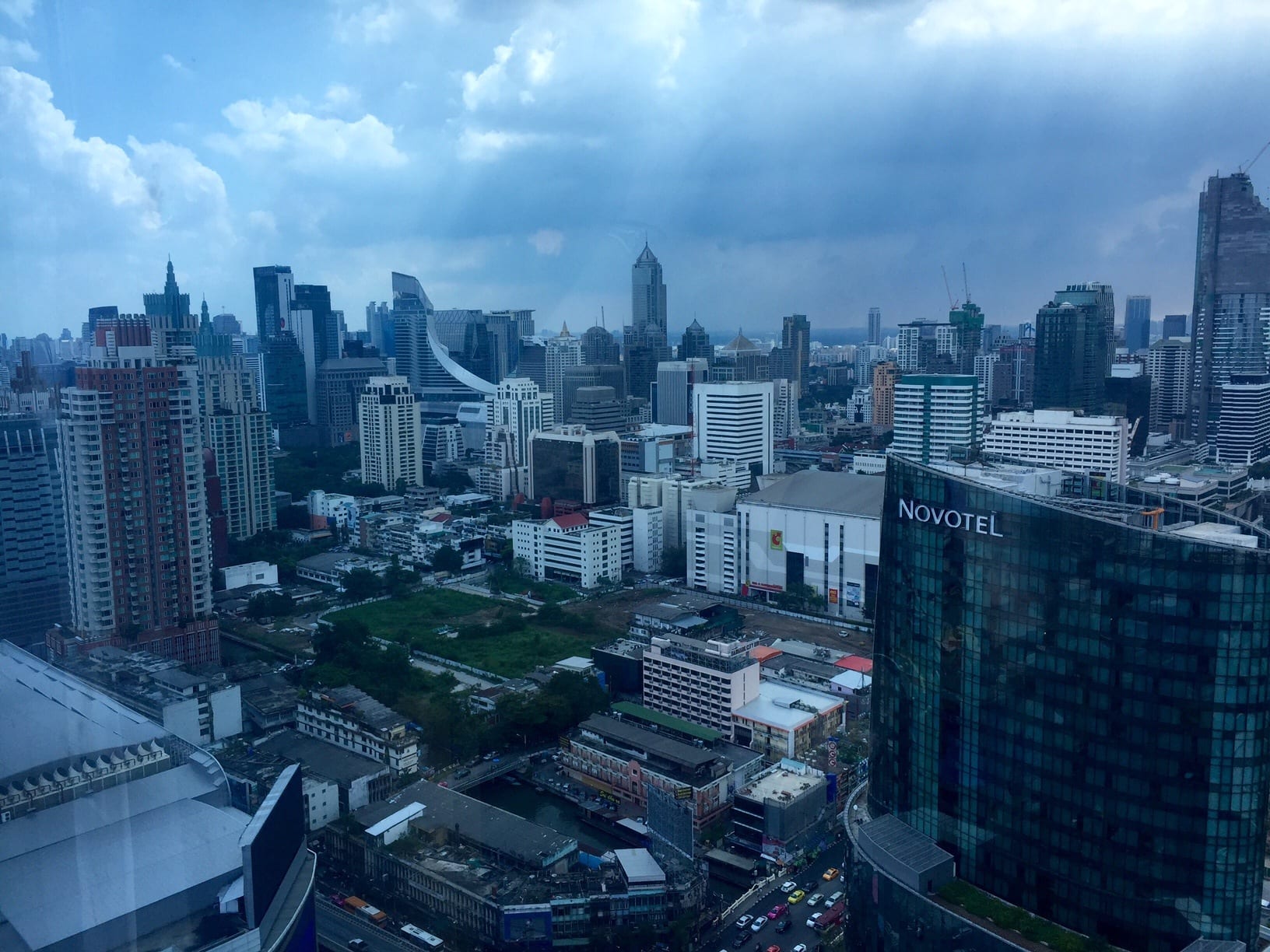 Most Popular Post
Solo Female Travelers Over 40 — I was thrilled with the response to this post! These ladies rule.
Other Posts
My Favorite New Destinations of 2015 — Nicaragua is my destination of the year!
Scenes from the Cotswolds — I fell in love with this beautiful part of England.
Briefly, Belgrade — Everything I loved in this cool Balkan city.
Win a Trip to Africa (With Flights!) from KLM Airlines! — One of the better contests of lately.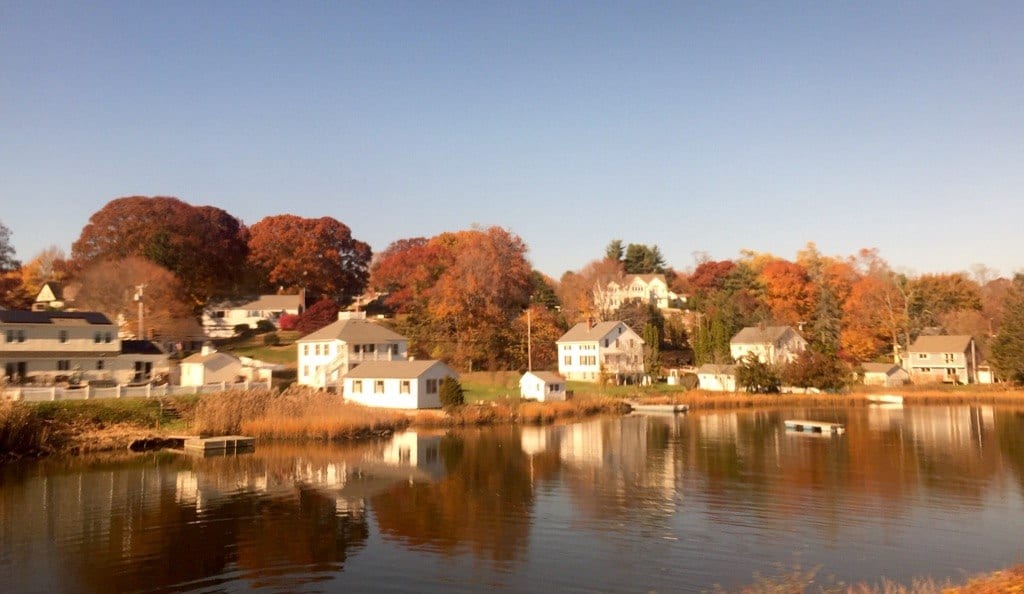 News and Announcements
I was surprised and delighted to be invited as a guest on one of my favorite podcasts, Awesome Etiquette! I'll be on their holiday special, which will air on NPR, talking about holiday travel etiquette with Lizzie and Dan. I'll be giving advice on how to survive holiday air travel, how to get through a long road trip with a relative you can't stand, and more. As soon as it airs, I'll let you know! (I also got to hang out with my buddy Brock after the taping, which was fabulous!)
Last month, I made a resolution to write down my rose, thorn, and bud of each day. Well, I'm sorry to say I gave up about a week into it. Did not expect that.
My challenge for December? I'm trying to add in some good habits to help me cope with stress and get out of my head. I also want them to have NOTHING to do with work, so writing, photography, and web stuff is out.
One activity is meditation, and I've started using the Headspace app with its guided meditations, which I like a lot. The other is drawing and painting, which I used to love, but I haven't really done since high school. Don't expect to see any of my art, though — I need to have at least one creative outlet that's for my eyes only!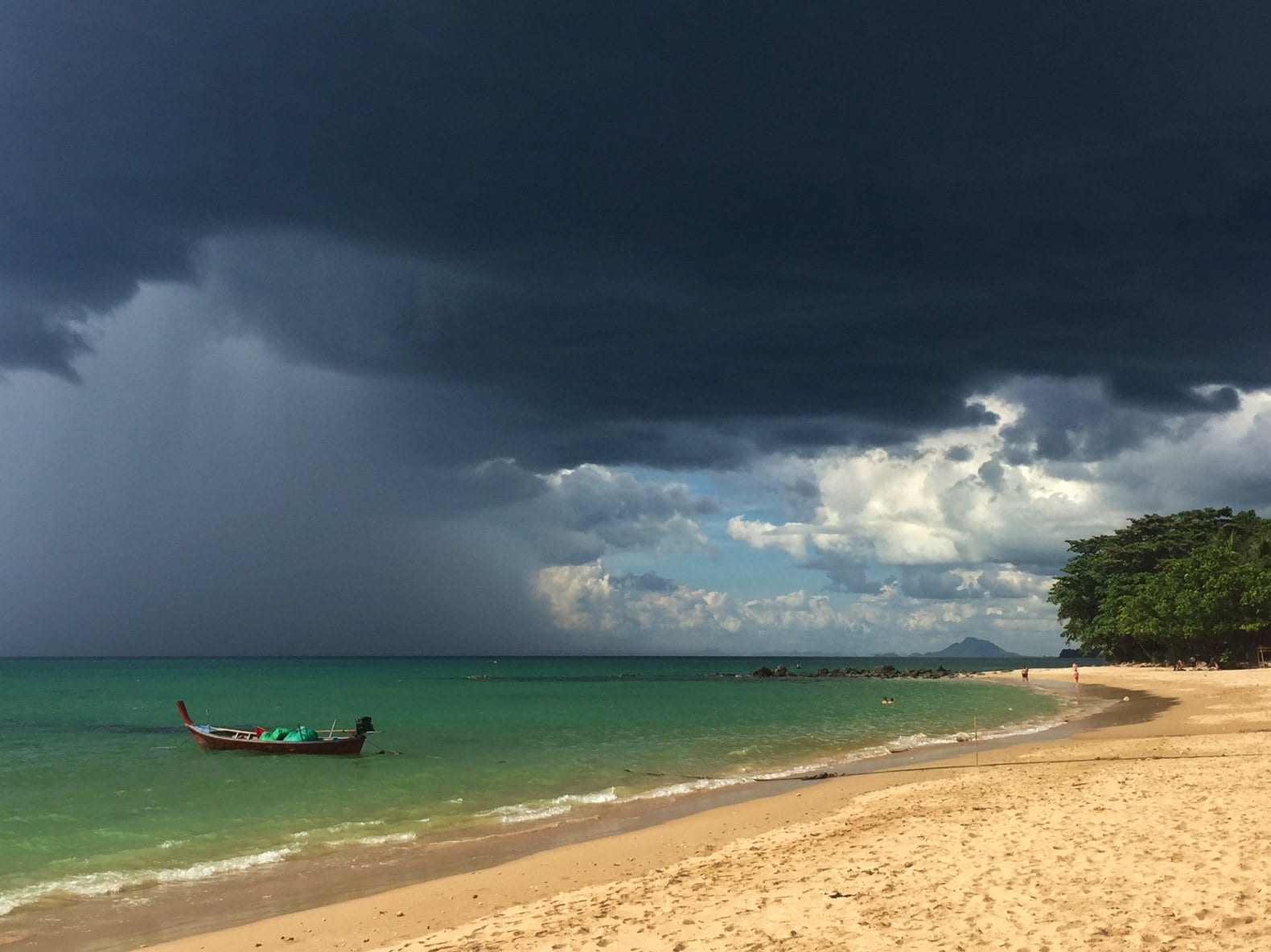 Most Popular Photo on Instagram
Definitely when the storm rolled in on Relax Bay in Koh Lanta! November is the perfect time to visit Koh Lanta — it's the tail end of shoulder season, which meant we had perfect sunny days about two-thirds of the time and days with a mix of sun and storms about one-third of the time.
And all those storms and clouds make for the most beautiful sunsets.
You can follow my travels in real time at @adventurouskate on Instagram and Snapchat.
What I Read This Month
In November, I finished my 50th book of 2015! Only three books remain in the 2015 Popsugar Book Challenge.
This month, I admit that I tried to make things a bit easier for myself — not wanting to get stuck in another long book like I did with Sense and Sensibility, I instead chose short books and easy reads that fulfilled the challenge. It felt a bit like cheating, but considering the amount of books I've consumed this year, I hope that can be forgiven!
Ethan Frome by Edith Wharton — If you like your books short, tragic, and breathtakingly beautiful, this is for you. I feel like Ethan Frome is the kind of story that you shouldn't spoil, so it's best left at that. I'll just say that it's one of my absolute favorite reads of the year and I can't believe I hadn't heard of it until now.
I chose it because it was on the short side and I didn't want my 100-year-old book to drag on and on; I actually finished it in a single sitting. Category: A book more than 100 years old.
The Art of Stillness by Pico Iyer — If there's any book I read this year that should be required reading for the masses, this is it. This short book describes how we can benefit from taking a break from our lives to do absolutely nothing. Especially for those of us who are entrepreneurs and never turn off.
Either way, I look forward to taking off the week from Christmas to New Year's this year and making a greater effort to do digital detoxes in the future. Thanks for the recommendation, Jeremy! Category: a book a friend recommended.
This is How You Lose Her by Junot Diaz — Whatever you're doing, you need to drop it now and pick up a book by Junot Diaz. He has a dazzling literary style unlike anything I've ever read — it's vulgar and unapologetic and takes you on Spanglish journey from the Dominican Republic to America and back. This book is a collection of short stories of Diaz's iconic character Yunior and his many loves, most of whom he cheated on.
I chose this for my book that takes place in my hometown. Though the book's setting doesn't shift to Boston until the 83% mark, this was probably the best book I could have chosen because it gave me a new perspective of my city — on the day-to-day racism that people of color face here. It was eye-opening and I felt embarrassed and guilty by association. That said, I am a Diaz fangirl now and I can't wait to read more of his books. Thanks for the recommendation, Oneika! Category: A book that takes place in your hometown.
Acceptance by Susan Coll — I wanted to pick up a book taking place in high school that was written for adults, and this satire about the college application process was an interesting choice. It pings back and forth between several top students at a strong Maryland public school and their crazed efforts to get into their top choice colleges. This was so much like my high school experience — my school was very similar and top students chased Ivys. In the class two years ahead of mine, five people got into Harvard. Out of a class of 250. At a public school in the Boston area!!
As for the book, it was entertaining and I loved how it brought back memories, but it wasn't one of the best books I've read this year. Some of the subplots were unnecessary and I think the satire could have been pushed a lot further. Category: A book set in high school.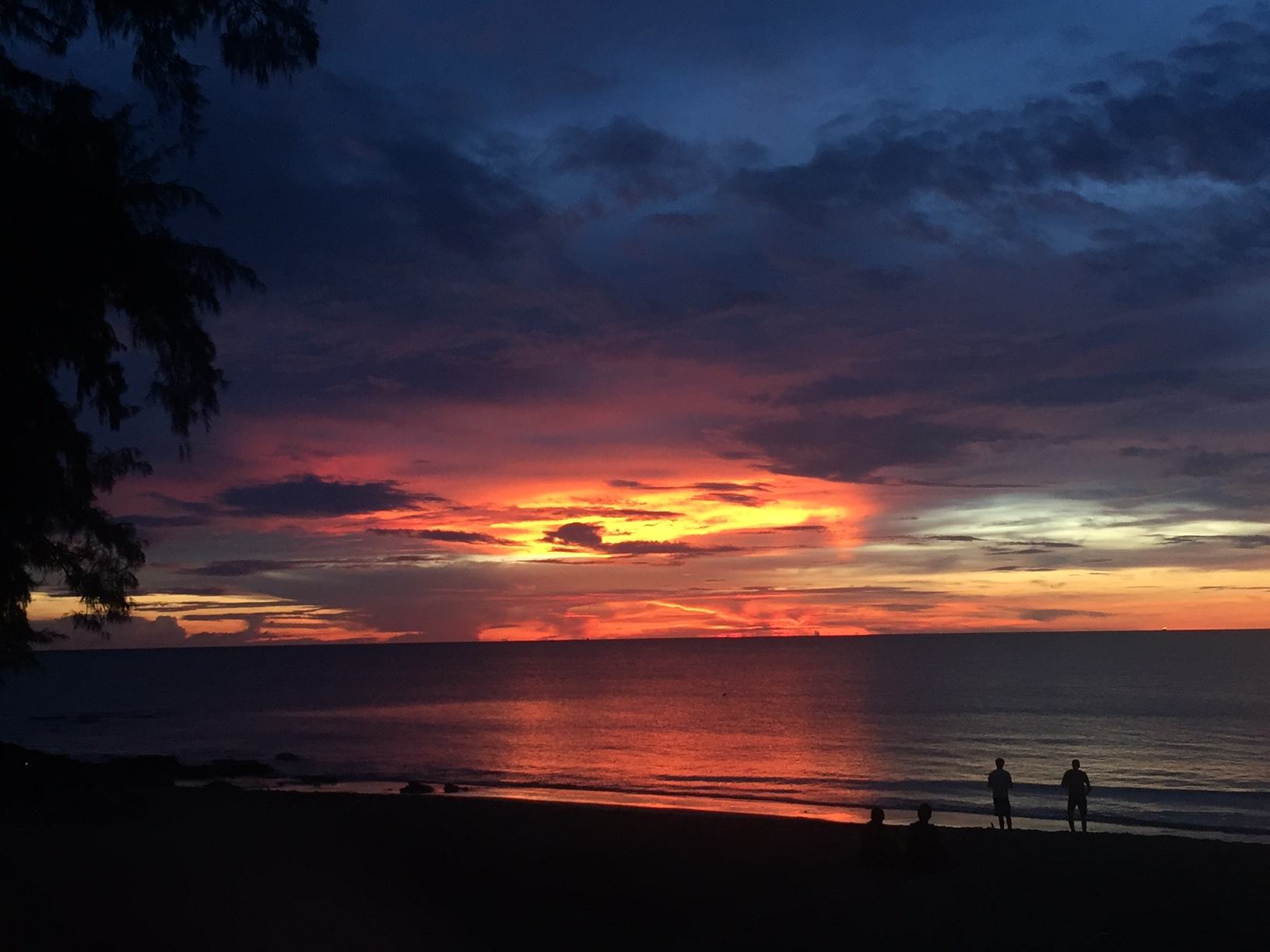 What I Listened To This Month
Hold on Longer by John Legend — One of the disadvantages of traveling so much is that I fall behind on music — so I had never listened to one of my favorite artist's latest album. Well, I bought Love in the Future and OH MY GOD. So many great songs, but this one is my favorite because I have a special weakness for songs written in three.
Gust of Wind by Pharrell Williams — Love this song. "When I open the window, I want to hug you, cause you remind me of the air!" LOVE THAT. And I know and love that feeling.
Hello by Adele — Come on, if you didn't listen to this song over and over this month, you probably live on the moon!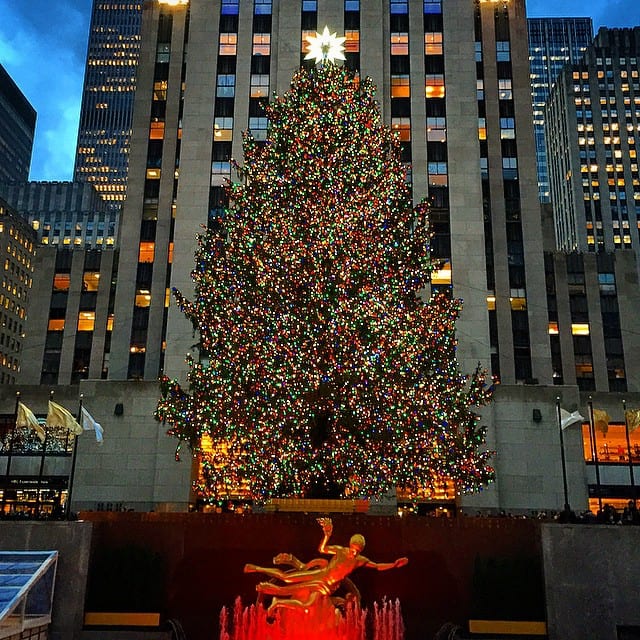 Coming Up in December 2015
I'm closing out the final month at home. And for me, "home" right now means pinging between the Boston area and New York. It's time to buckle down, do some work, buy some Christmas presents, and continue planning my move to New York early next year.
But I am excited to do some Christmasy activities in the city, more than I did last year, and see lots of friends. That city is never boring, that's for sure!
Christmas will be spent at home with my family. New Year's? Currently up in the air. We'll see!
What do you have planned for the holidays? Share away!
Get email updates from Kate
Never miss a post. Unsubscribe anytime!