Adventurous Kate contains affiliate links. If you make a purchase through these links, I will earn a commission at no extra cost to you. Thanks!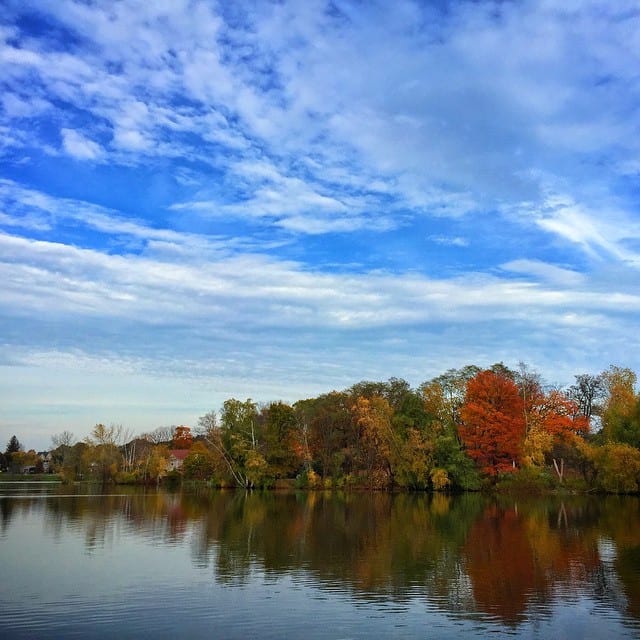 October was an enormous break. Not from work, but from travel.
I made an eleventh hour decision to axe my trip to Greece. If you subscribe to my email updates — in which I reveal stuff that I don't include on the blog — you already know why. If not, check it out here. (And if you want to receive those weekly email updates from me, sign up in the widget at the bottom of this page.)
It's been nice taking a break from being on the road all the time. I've spent my time at home hard at work, getting much more done than what I would have been able to do while traveling.
By the time I get back on the road again, I will have been home for two months straight. It's been more than two years since I stayed in one place that long!
Destinations Visited
Reading, Lynn, Boston, Cambridge, and New Bedford, Massachusetts
Wells, Maine
Favorite Destinations
It's hard to pick out some favorite destinations when they're all my usuals. New Bedford was the only new place, and I really enjoyed the New Bedford Whaling Museum and the cobblestone streets and old houses.
Highlights
My best friend Beth got married! This was far and away the highlight of the month. It was a really wonderful wedding at a very cool venue (the aforementioned New Bedford Whaling Museum).
The wedding was fun, especially because I got to hang out with so many of my close friends. We don't do that often enough. And one AWESOME thing was that Beth got a fantastic makeup and hair team to primp us at the hotel. This is the best hair and makeup I've ever had — and they even gave us fake eyelashes!
Other October highlights included spending lots of time with friends and family, enjoying the gorgeous fall colors of Massachusetts, making a pilgrimage to the Maine Diner, and showing my Australian friend Georgie (whom I met on my Croatia cruise) around Boston.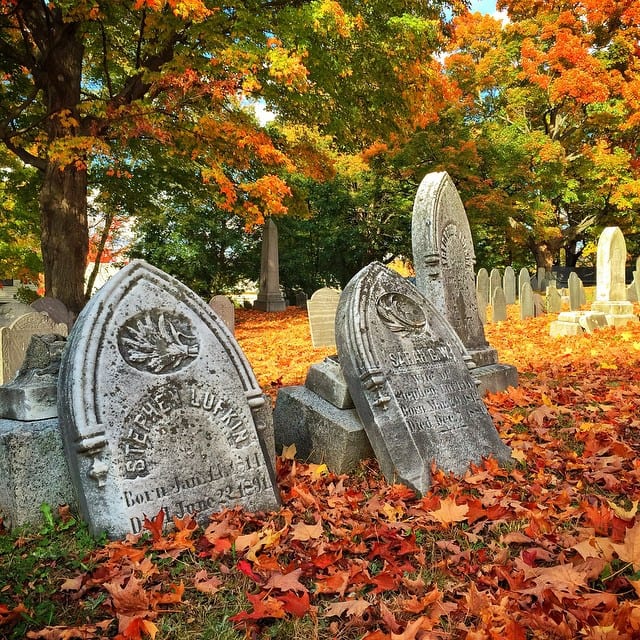 Challenges
Being at home, I'm constantly running into people I know but don't talk to often, which means I have this conversation over and over:
Other Person: "So how long until you go back to London?"
Me: "I'm here for a few more weeks, but I'm actually going to Sri Lanka, then coming home in time for Christmas."
OP: "But don't you live in London?"
Me: "Not anymore. I think I'm going to move to New York next year."
OP: "But…aren't you…"
Me: "…You know Mario and I ended our engagement, right?"
OP: "Yes, I did!/No, I didn't!/I didn't know you were engaged in the first place!"
Imagine having that conversation over and over and over.
I'm grateful to my family and friends for doing the bulk of spreading the breakup news ahead of time so I didn't have to — but going through these conversations is still incredibly awkward, both for me and the person to whom I'm speaking.
Most Popular Post
Where to Stay in Paris: Best Neighborhoods and Accommodation — After many visits to Paris, I've finally put together my monster guide detailing my favorite places to stay — both in terms of neighborhoods and specific accommodation.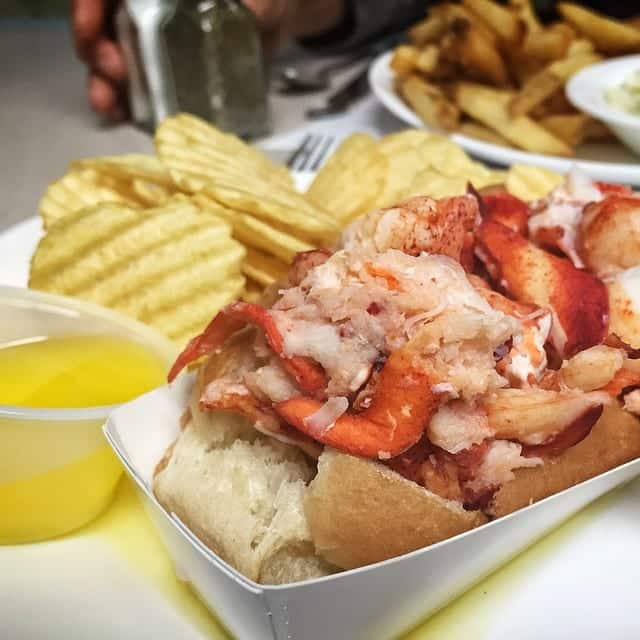 Other Posts
Norway's Fjords in Photos — A beautiful trip through Norway's fjord country.
Rocking Out at Cologne Music Festival — Can a non-concert-goer have fun at a music festival? Absolutely.
Three Days in Bergen: The Perfect Introduction to Norway — One of my new favorite cities in Europe! Bergen is so beautiful.
Scenes from the Flåm Railway, Norway — It's one of the most beautiful train rides in the world.
Win a Trip to Yemaya Resort, Little Corn Island — A VERY cool contest — you could win a 10-day trip to the Caribbean for two with airfare!
A Street Food Crawl Through Queens, New York — This is my new must-do activity when visiting New York.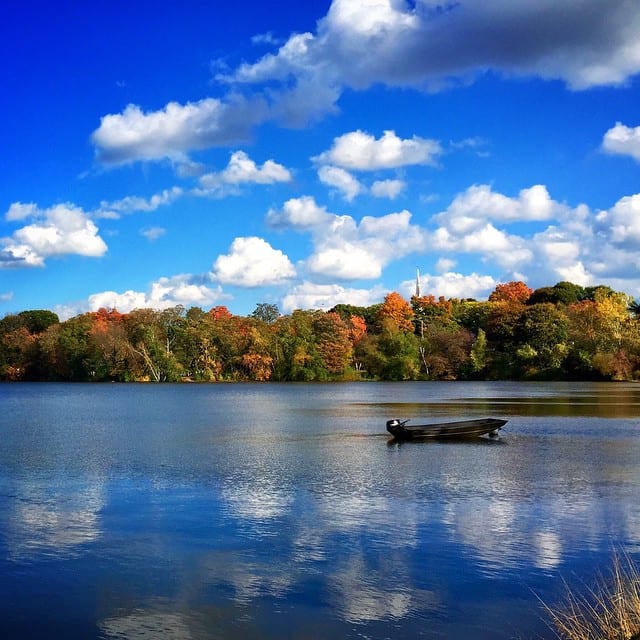 News and Announcements
Some exciting news this month: I was invited to the White House!
I'm among the 100 travel bloggers and digital media influencers invited to the White House for their first ever Summit on Study Abroad and Global Citizenship. The summit will take place in December.
As much as I'd love to meet the President and First Lady, it's not that kind of event — but that's okay. It's still really cool to be invited and I'm especially excited to see the White House decked out for Christmas.
And that's not all! In January, I will be speaking at the New York Times Travel Show on a panel led by the U.S. State Department Bureau of Consular Affairs. I'll be talking about travel safety for women. The New York Times Travel Show is geared toward people who like to travel, not industry people, so I hope to see you there!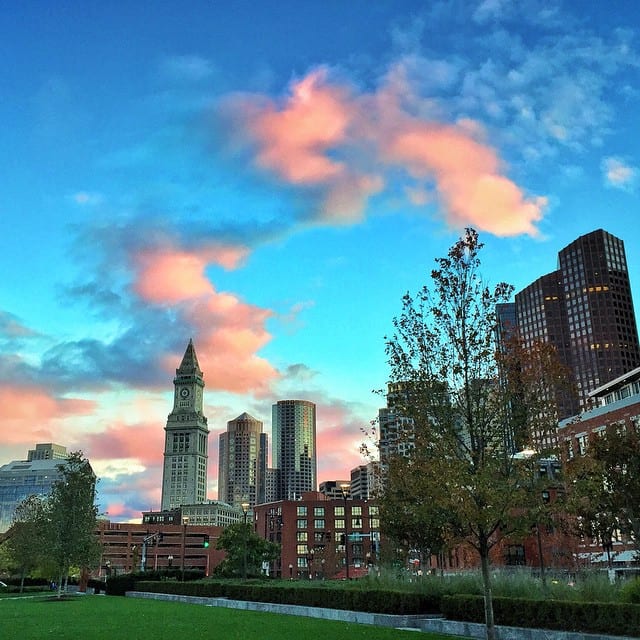 Most Popular Photo on Instagram
I haven't been very active on Instagram this month, so it's mostly images from my daily walks. But if there's anything Instagram loves, it's sunsets, and this Boston sunset was my most liked photo of the month.
What I Read This Month
Yet another month went by without me reading anything. I blame my current workload…and HBO on Demand.
If you're looking for a book recommendation, check out my Travel Resources page — there are lots of good ones on that list!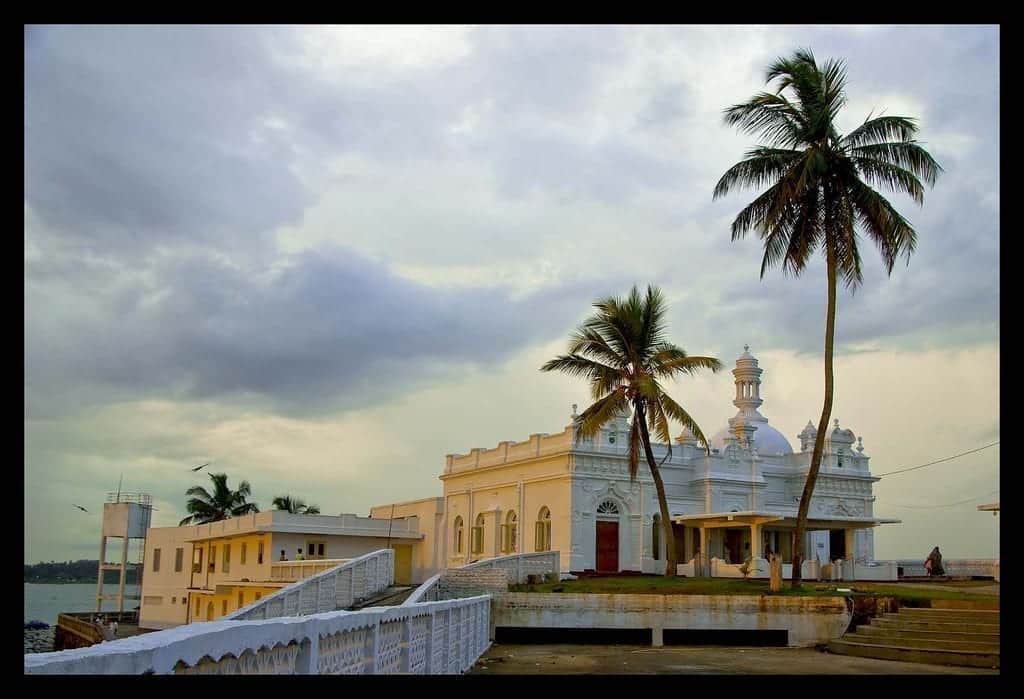 Image: Hafiz Issadeen
Coming Up in November 2014
It's finally Sri Lanka time. I'll be flying into Heathrow on November 11, then flying from Heathrow to Colombo the next day. I'll be attending TBC Asia, the first conference for the Professional Travel Bloggers Association.
I'll be there and in the Maldives for the rest of November, though I haven't made any solid plans yet. Which is nice! I like being open.
Any suggestions for Sri Lanka and the Maldives? Let me know!
Get email updates from Kate
Never miss a post. Unsubscribe anytime!