Adventurous Kate contains affiliate links. If you make a purchase through these links, I will earn a commission at no extra cost to you. Thanks!
Looking for the ultimate Croatia itinerary? I'm so excited to share this with you! Croatia is one of the best places in the world to visit in the summer months, where you can enjoy spectacular coastline, bright turquoise water, beautiful cities, and so much more.
I've been exploring Croatia extensively for more than a decade and even won Croatia's top travel writing award for foreigners, the Golden Pen Grand Prix, in 2021. This is a country that has meant a lot to me for a long time, and I love helping my readers plan Croatia trips.
So you want to plan a trip to Croatia! Great! This itinerary is structured as a two-week Croatia trip, but I also include information on cutting it down to 10 days or 7 days, plus some additional 3- or 4-day itineraries for Istria and Montenegro that you can easily add on to the 7-day itinerary for something different.
You can download this as a printable itinerary here!
This post was published in June 2023.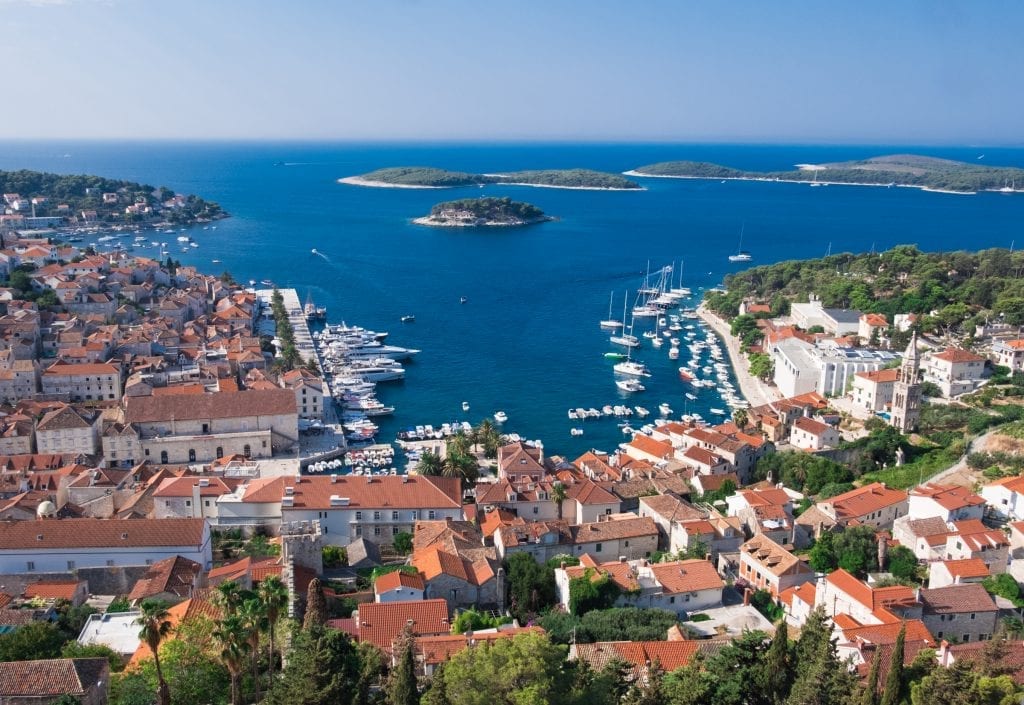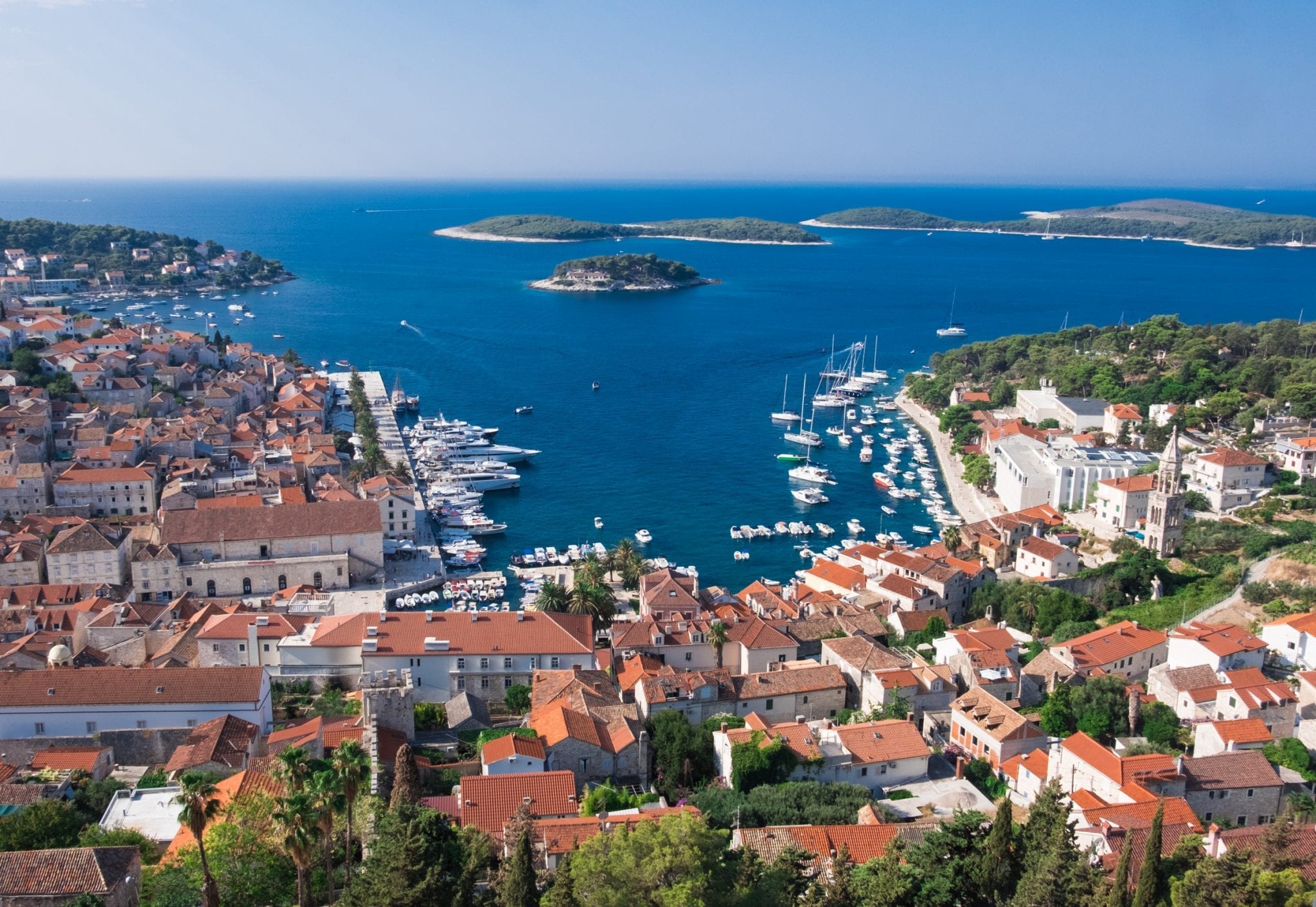 Two Weeks In Croatia Itinerary
My ultimate two weeks in Croatia itinerary is done as a road trip. Croatia is one of my favorite countries in the world for a road trip! Roads are in excellent condition, drivers are far more sane than elsewhere in the Balkans, signage is easy to follow, the scenery is breathtaking, and there are tons of interesting places to stop and explore.
Can you do this two-week Croatia itinerary by public transportation? You can — primarily by bus on land and ferry by sea. Buses are much better than trains in Croatia (trains don't even run further south than Split).
Keep in mind that without a car, you can take passenger-only catamarans rather than car ferries, which are faster and give you more options. (For example, passenger ferries to Hvar Town, rather than Stari Grad, saving you time.)
This itinerary also gives you a lot of freedom to do what you want. If you want to spend your time taking lots of tours and visiting all the spots, go ahead! If you want to chill out and lie on the beach, that's cool, too. Most people lie somewhere in between.
I definitely recommend prioritizing one day in the middle to chill out without any plans. You'll need it about a week into your trip.
And finally, one of my big pet peeves is changing accommodation every day (or when someone publishes an itinerary that has you changing accommodation every day), so I tried to keep hotel switching minimal. One night in Zagreb, two in the Plitvice Lakes, two in Split, three in Hvar, three in Korčula, and three in Dubrovnik.
And if you want to see more, just take day trips! You can easily visit Vis from Hvar, Mljet from Korčula, and the Elafiti Islands from Dubrovnik — without having to lug your bags to yet another hotel.
Two-Week Croatia Itinerary, Day by Day
This itinerary is ideal for first-time Croatia visitors, who want to see the islands of the Dalmatian Coast, the waterfalls of the Plitvice Lakes, the dynamic capital of Zagreb, and plenty of other cool spots. But this also gives you enough freedom to do your own thing, whatever that may be.
This itinerary doesn't include the region of Istria — but further down I have information on how to add a few days in Istria to a Croatia itinerary! Let's take a look:
Day 1: Zagreb
Day 2: Zagreb, drive to Plitvice Lakes
Day 3: Plitvice Lakes
Day 5: Split
Day 6: Ferry to Hvar
Days 7-8: Hvar
Day 9: Ferry to Korčula
Days 10-11: Korčula
Days 12: Drive to Dubrovnik via Pelješac
Days 13-14: Dubrovnik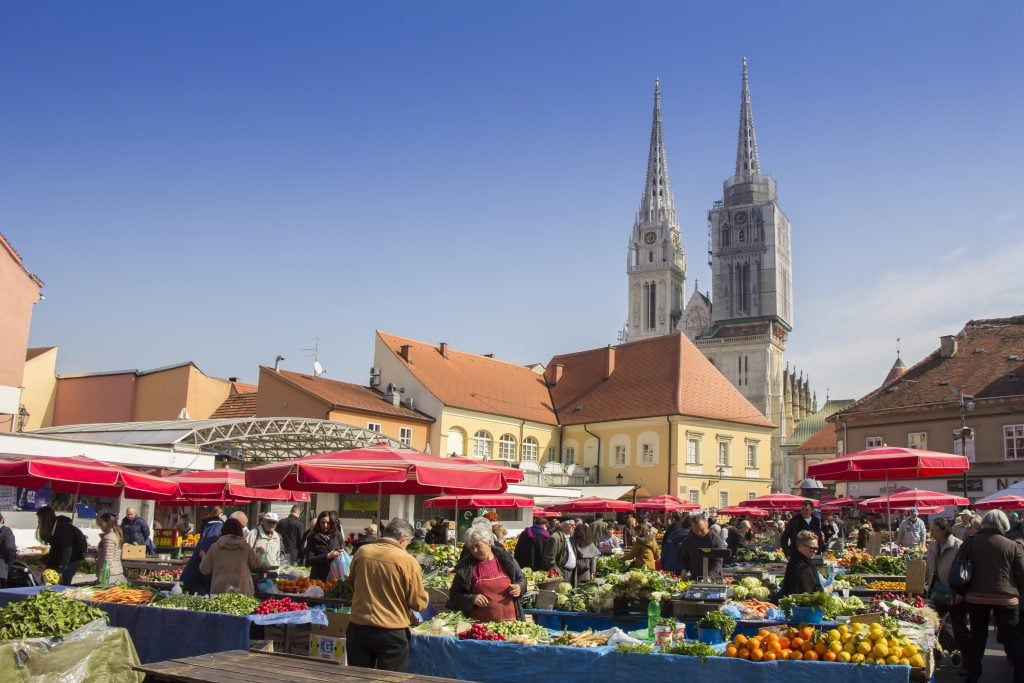 Days 1-2: Zagreb
Welcome to Croatia — you're starting in Zagreb! This small capital city has quite a lot to offer, even as it's lived in the shadow of Europe's most popular capitals. You're especially going to love the cafe scene and parks here.
More than anything, prioritize visiting the Museum of Broken Relationships, my favorite museum on the PLANET, which will deeply move you. I also recommend exploring both the Upper Town and Lower Town, dining outdoors on Tkalčićeva Street, visiting the Botanical Garden, and hitting up the many cool third-wave coffee cafes in the city center.
If you're looking to do something more active, you can explore Zagreb by bike or take a Croatian cooking class.
Where to Stay in Zagreb
Read More: Complete Guide to Zagreb, Croatia's Hopping Capital
In the afternoon of Day 2, drive down to the Plitvice Lakes National Park. It's about a two-hour drive from Zagreb. I recommend arriving in time for dinner, as you won't be exploring the lakes until the following morning.
Where to Stay Near the Plitvice Lakes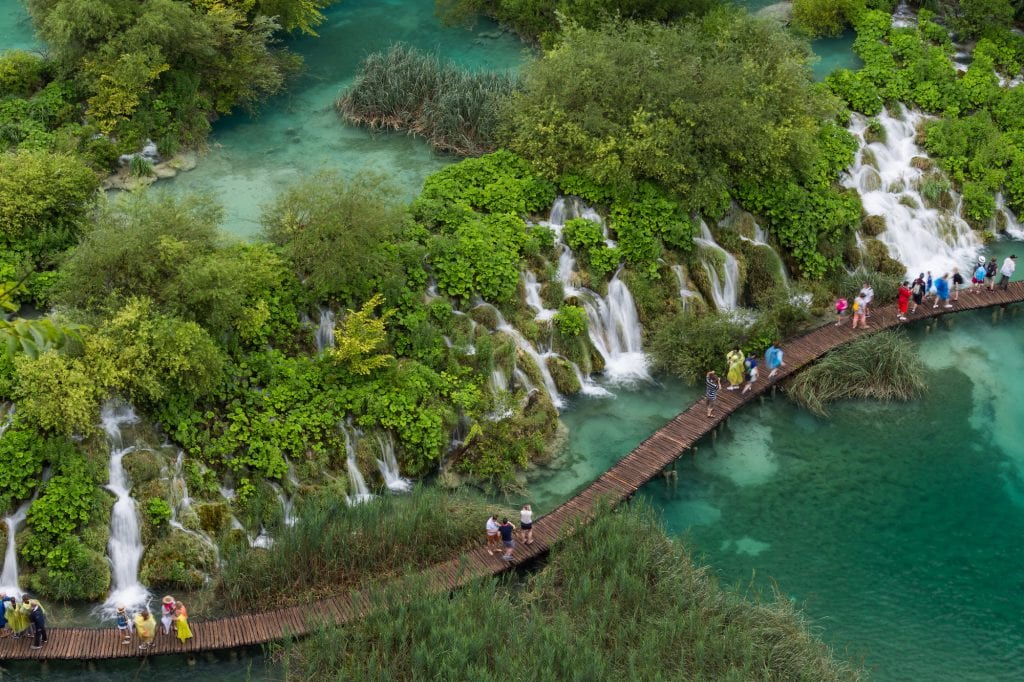 Day 3: Plitvice Lakes National Park
This is your full day at the Plitvice Lakes! Here's your chance to live in everyone's screensaver or calendar for a few hours! (I kid, I kid, but it really is that beautiful.) This is the only thing on your Croatia itinerary today, so take your time and make it count.
Book your park ticket ahead of time if exploring independently, or you can book a guided tour if you'd like.
Upon entry, you'll get access to several walking trails ranging from 3 km (2 miles) to 18 km (11 miles).
Either way, make time for both the wild, thundering waterfalls of the Upper Lakes, and the Instagram-famous Lower Lakes with their platforms taking you through smaller waterfalls. There is a boat connecting the two of them.
After an active day, grab dinner nearby and get ready for an early night — the earlier you start tomorrow, the more you can see.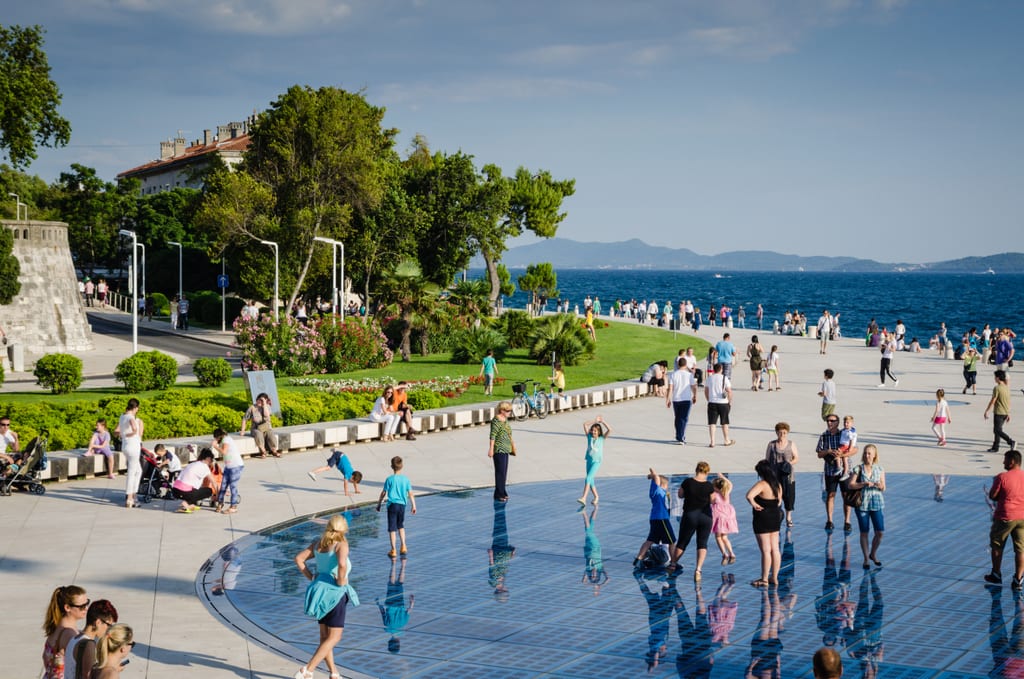 Day 4: Drive to Split via Zadar, Krka National Park, and/or Šibenik
Today, set off for Split in the morning and enjoy one of my favorite parts of driving in Croatia — going through a big, long tunnel underneath the mountains, and emerging into sunshine! The mountains hold back the clouds, so you'll instantly know you've made it to Dalmatia!
You have a few different options here. The drive from Plitvice Lakes National Park to Split takes about 2.5 hours, and you could drive straight there, or you could take a few detours along the way.
You can visit Zadar. Zadar is one of my favorite places in Croatia — a beautiful and pleasant seaside city that doesn't get as many tourists as Split, with Roman ruins and quirky elements like a sea-powered organ. If you're there for lunch, I love the squid ink gnocchi at Restaurant Bruschetta.
Adding Zadar to your Croatia itinerary will add an extra 30 minutes of driving to your day.
You can visit Krka National Park and/or Šibenik. Krka National Park is often compared to the Plitvice Lakes, with its waterfalls and bright green rivers, but it's much lower-key and a pleasant place to enjoy nature. The town of Šibenik is just outside Krka, making it an easy add-on, and is home to a UNESCO World Heritage-listed cathedral.
Adding Krka and Šibenik to your Croatia itinerary will add another 30 minutes of driving to your day.
Make it to Split by evening, check into your accommodation, and take a walk along the Riva while enjoying the sunset.
Where to Stay in Split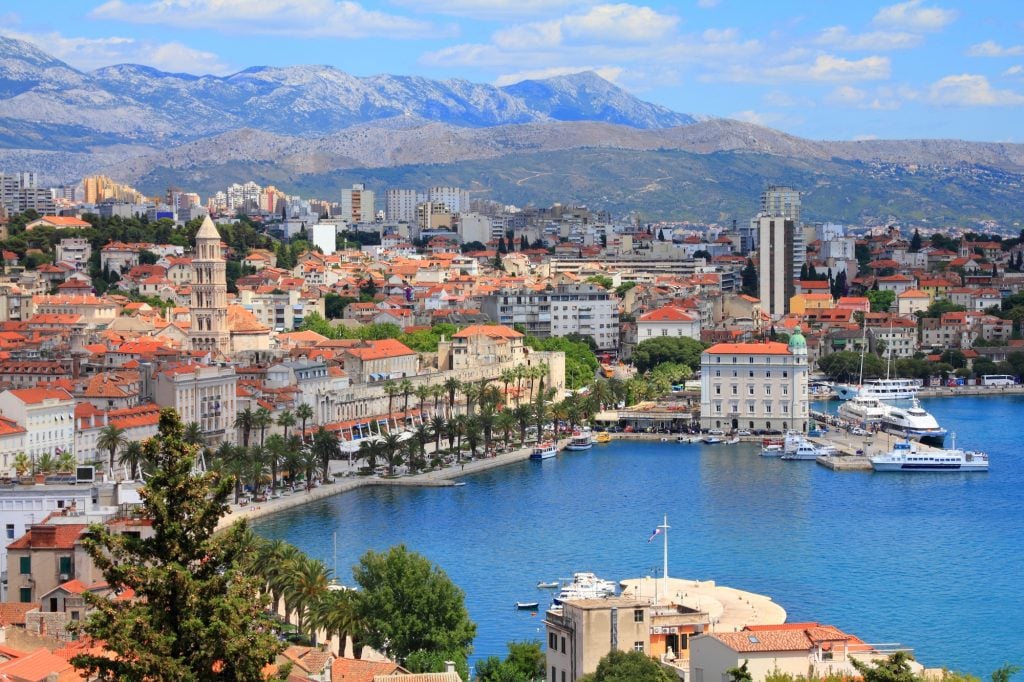 Day 5: Split
This is your full day in the Dalmatian city of Split — and there's so much to do in Split! You may have heard of Diocletian's Palace — Split's UNESCO World Heritage Site — but you might not know that the palace is more like a neighborhood, with tons of shops and restaurants and hotels that are part of the palace!
One of the best things to do is climb the bell tower for outstanding views over Split. If you want to enjoy more of the outdoors, hike Marjan Hill or visit Klis Fortress. I love getting a coffee on blood-red Republic Square, and hitting up some of the wine bars for a glass of red and some Pag cheese from the nearby island of Pag.
And if you want to be more active, take a sunset yoga class or go on a bike tour!
For dinner, if you're getting a bit bored of Croatian food, I recommend To Je Jako, a Honduran-Mexican restaurant that makes a lovely change of pace. Ever had Honduran food before? Try the baleadas!
Read More: Complete Guide to Split, Sunny City on the Adriatic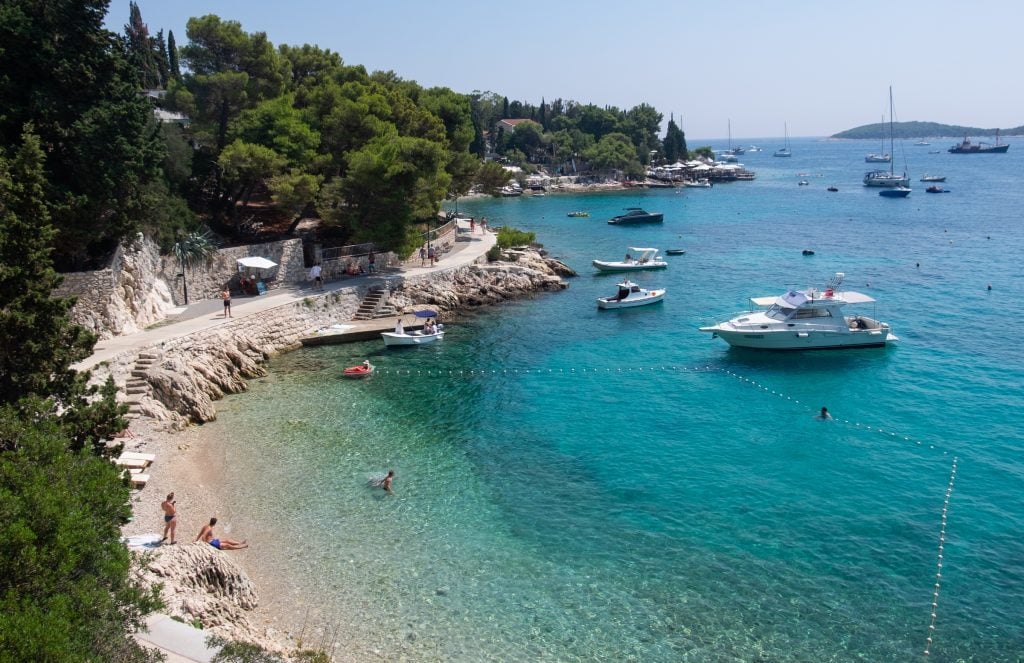 Days 6-8: Hvar
Take the car ferry to Hvar on the morning of Day 6, and know that the car ferry docks in the town of Stari Grad, not Hvar Town. From here, head to your accommodation (you will soon realize just how big of an island this is!) and spend time chilling out, exploring your surroundings, and taking your first dip in the Adriatic Sea! This is Hvar, baby!
If you want a place to visit, FALKO Beach Bar is a great place to chill and a short walk from Hvar Town, while Hula Hula Bar has more of a party vibe as the sun goes down.
For Day 7, I recommend exploring Hvar Town, including climbing up to the Spanish Fortress for the best view. You can add to your day with a short boat tour — either romantic sunset sail from Hvar, or go on a kayaking adventure from Hvar Town to the Pakleni Islands.
For Day 8, I recommend driving around and exploring the island of Hvar in depth. There are so many cool beaches to explore, little towns like canal-filled Vrboska, as well as Jelsa and Stari Grad. You can even go wine tasting or visit lavender fields.
Alternatively, you can take a day trip from Hvar. If you're keen on visiting the Blue Cave on the island of Vis, it makes the most sense to visit from Hvar, as it's closest. This day trip by speedboat is highly rated.
Where to Stay in Hvar
Read More: Complete Guide to Hvar, Croatia's Sunniest Island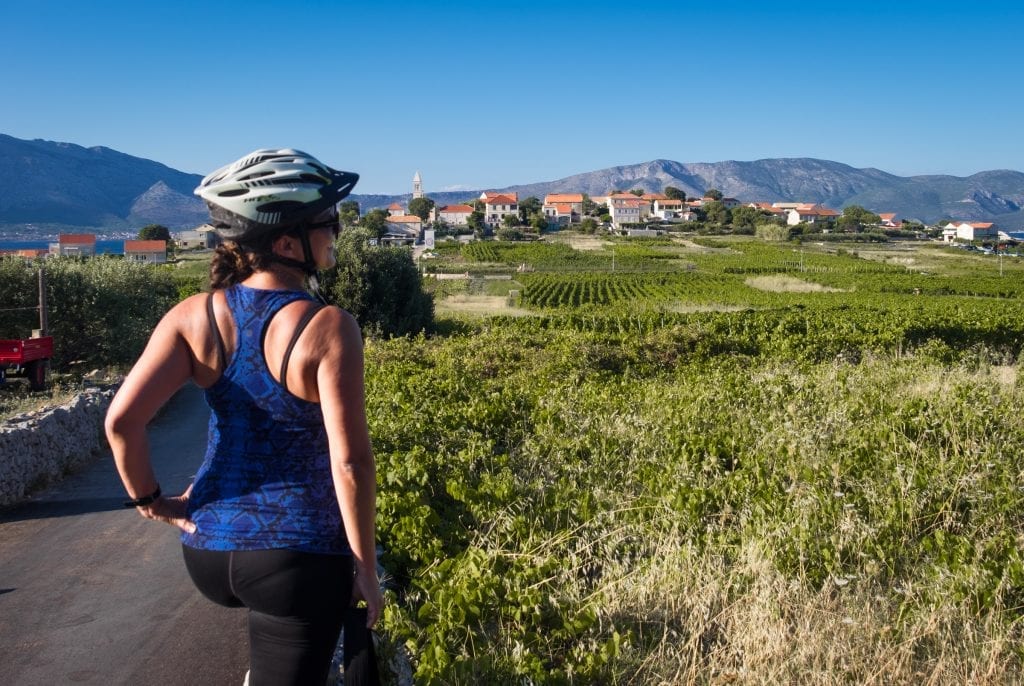 Days 9-11: Korčula
Start your next day by taking the ferry from Hvar to Korčula. The car ferry will take you from Stari Grad on Hvar to Vela Luka in Korčula (KOR-chu-la), which happens to be a 40-minute drive from popular Korčula Town. Take advantage and take a few hours of exploring the island from end to end.
I recommend visiting the stunning bay at Zavalatica, which has restaurants overlooking the neon teal waters. If you're up for some beach time, drop by Pupnatska Luka (fun and has a cafe) or Bačva Beach (quieter and tougher to reach). The inland towns of Smokvica and Pupnat have wineries and cafes.
Finish your first day in Korčula Town. For a treat, eat at LoLe Tapas Bar — the dishes here are the most inventive traditional Dalmatian food you'll find! It's very popular, so get there early.
Two full days in Korčula after this, believe me, is not excessive. On your first day, explore Korčula Town in depth — I recommend taking a 90-minute historic walking tour. You can also take a bike tour to wineries, experience a Moreška sword dance performance, or take the hop-on hop-off water taxi to the islands of Badija and Vrnik, followed by the chilled out town of Lumbarda.
On Day 11, if you're ready for something new, you can take a day trip to beautiful Mljet. Mljet National Park is closest to Korčula Town, so I recommend doing a day trip from here if you're going to do one. This one comes highly recommended; you can also just take the ferry to Pomena and explore independently.
Where to Stay in Korčula
Read more: Complete Guide to Korčula, Croatia's Coolest Island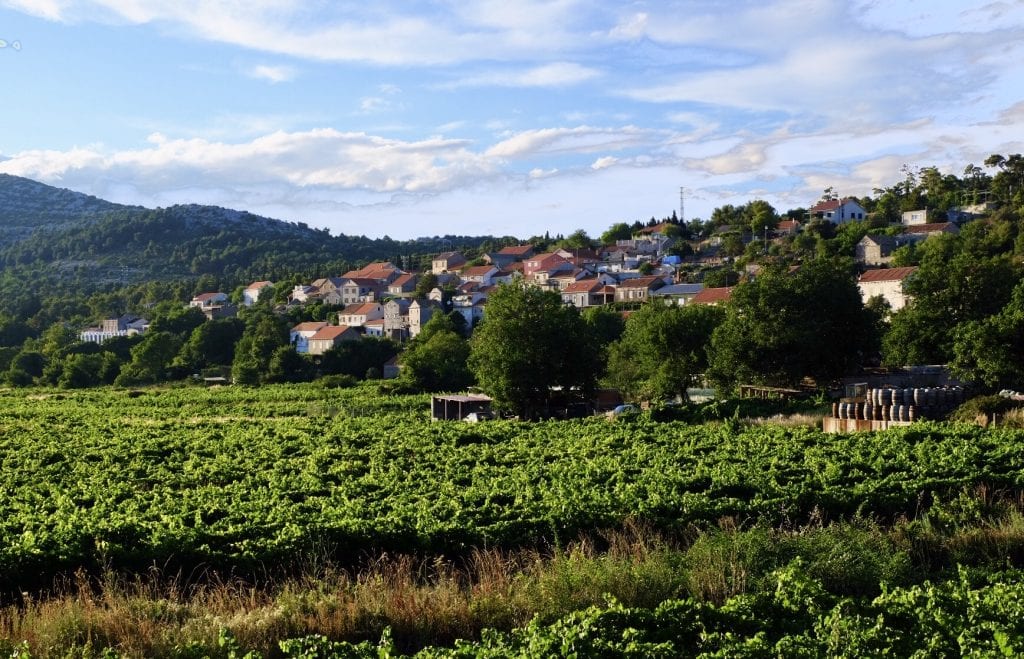 Day 12: Korčula to Pelješac to Dubrovnik
After checking out of your accommodation, take the car ferry from Korčula Town to Orebić on the mainland. From here you'll be on the Pelješac Peninsula, one of the most underrated and beautiful drives in Croatia.
The drive from Orebić to Dubrovnik takes about two hours. You can power through if you want — but if you have time, I recommend exploring Pelješac a bit. Plaža Divna, northwest of Orebić, is one of my favorite beaches in Croatia. The town of Ston is famous for its oysters and one of the longest city walls in the world. And tiny family-owned wineries are everywhere, serving up that fantastic Dingač wine.
Closer to Dubrovnik, the town of Trsteno is home to Trsteno Arboretum, one of the prettiest gardens in Croatia that was featured on Game of Thrones.
Depending on when you get to Dubrovnik, I recommend taking the cable car up Mount Srd for sunset if you can. I highly recommend making a reservation at Panorama Restaurant in advance — the food is surprisingly great and the views are FABULOUS. Finish your evening at a bar or cafe in the Old City.
Where to Stay in Dubrovnik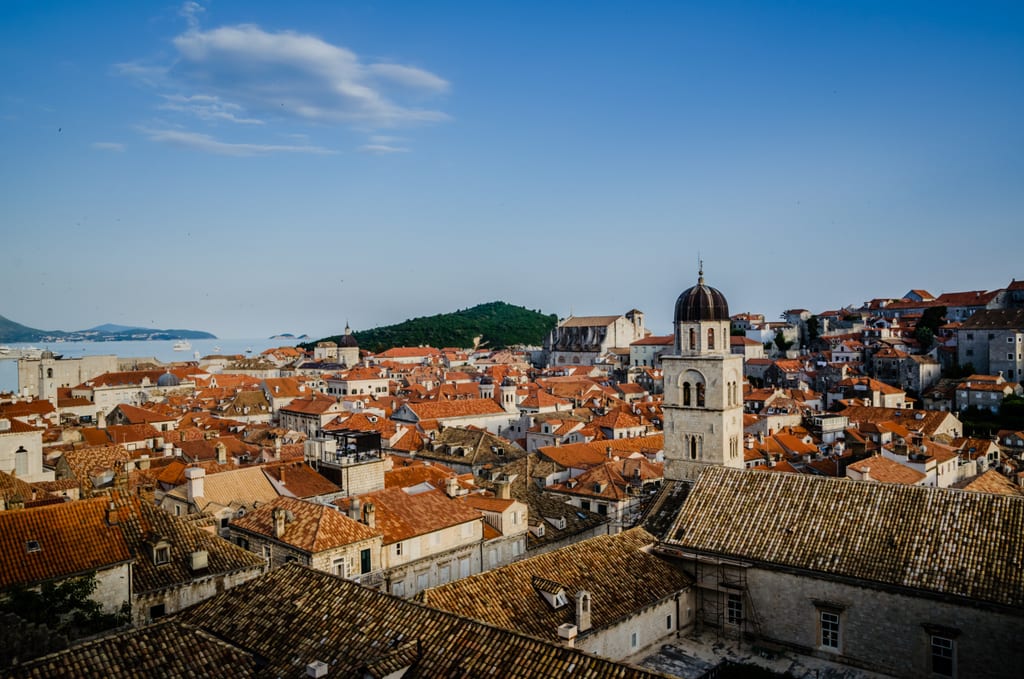 Days 13 and 14: Dubrovnik
Welcome to the Pearl of the Adriatic! There is so much to do in Dubrovnik and the surrounding area.
On your first day, my recommendation is to explore the Dubrovnik Old Town on foot, walk the city walls (ideally late afternoon or close to sunset for cooler temperatures), have a drink on the edge of the cliffs at Buža Bar, and have dinner at Dubrovnik Eat with Locals (most people who do this end up saying it's their favorite thing they did in Croatia!).
On your second day, feel free to do your thing — relax on a beach or chill out at Buža Bar. Go kayaking around the city walls. Take a Game of Thrones tour if you're a fan. Visit nearby Lopud Island for a few hours.
If you want more time on the water, take a boat trip to Mljet or the Elafiti Islands. Visit the fascinating Red History Museum if you love 60s and 70s style (and a great place to visit after a boat trip as it's close to the port!).
And don't forget my favorite Dubrovnik restaurants: Proto for seafood, Azur for Asian-Adriatic fusion fare, and Kopun for capon (a different kind of chicken).
Finish your trip with a flight out of Dubrovnik.
Read More: How to Spend Three Days in Dubrovnik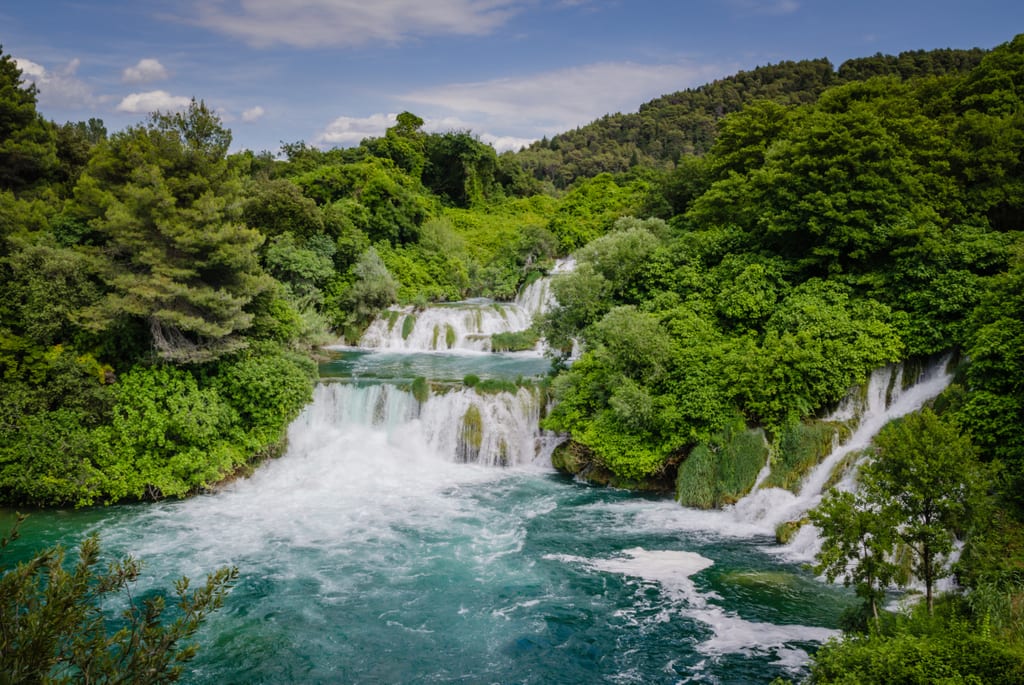 10-Day Croatia Itinerary
Don't have quite enough time to do the full 14-day Croatia itinerary? You can absolutely shave off a few days to make the itinerary work. I generally recommend axing the destinations that you personally don't feel as strongly about.
Here's the Croatia itinerary that I would personally recommend for 10 days:
As you can see, it's pretty similar to the original itinerary, just shaved some time off both Split and Hvar, which I think are some of the easier cuts to make. Just make sure to have a full afternoon in Split, and to get an early ferry to Hvar to maximize your time there.
If you're intent on visiting more of Hvar than Korčula, feel free to spend two nights in Hvar and one in Korčula. This is your trip! Do what's right for you!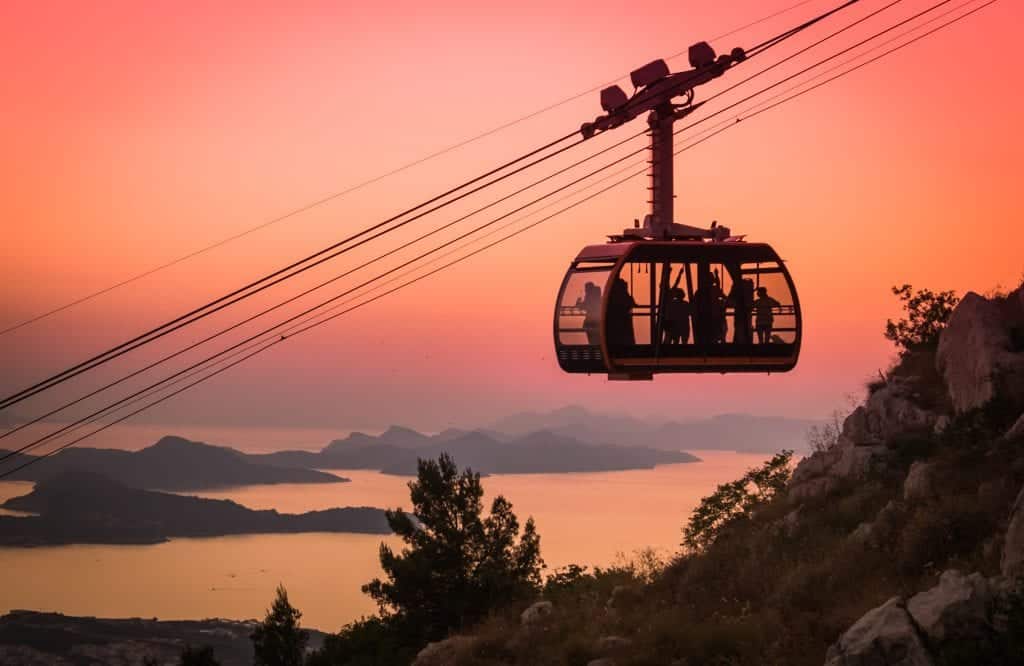 7-Day Croatia Itinerary
Is it worth visiting Croatia if you only have seven days? Absolutely! You just need to be realistic about what you can accomplish in seven days.
And here's one big difference — for this one week Croatia itinerary, I think it's better to do it without a car. This is mainly ferry transportation and without a car, you'll have more options. If you want to explore the islands of Hvar and Korčula in depth without a car, I recommend hiring a scooter.
Here's the Croatia itinerary that I would personally recommend for 7 days:
Which island is better, Hvar or Korčula? Personally, I'm more of a Korčula fan, but either would make a great choice. Hvar tends to have more options for boat trips and tours, while Korčula tends to have more unique cultural things to do.
Because you won't have a car, you can take the passenger-only catamaran ferries rather than the car ferries, which are faster and run to more convenient ports.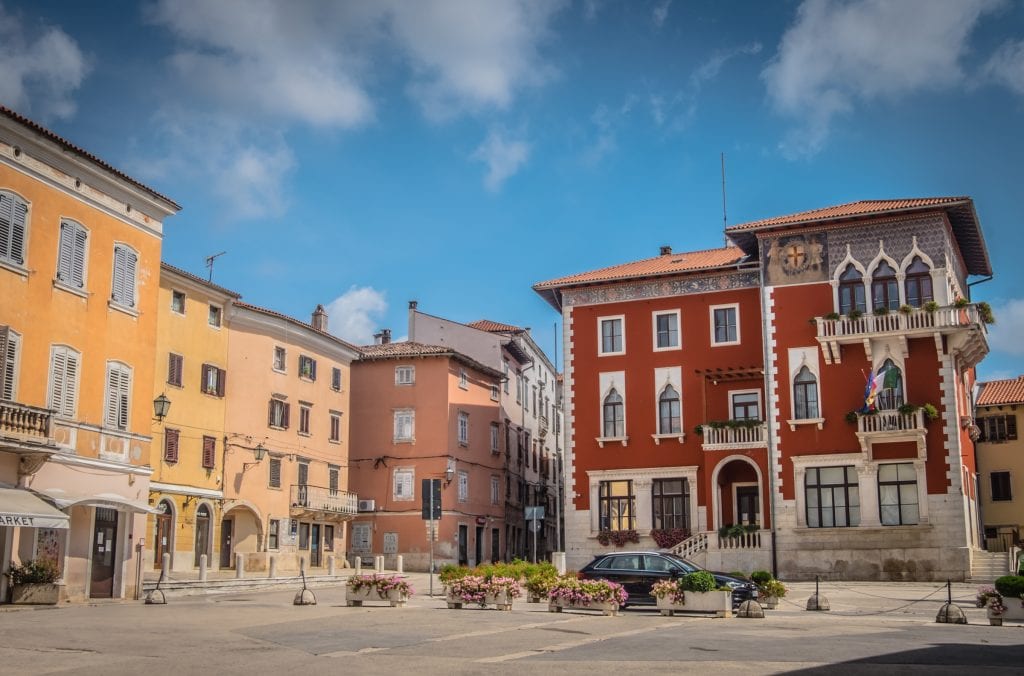 Three Days in Istria Itinerary
My two-week itinerary for Croatia doesn't include any time in Istria, the Italian-flavored peninsula in northwest Croatia. I adore Istria, but it's tough to fit it into the above two-week itinerary.
However, if you were set on visiting Istria, I've added on a three-day Istria itinerary, plus information on how to join Istria to Dalmatia! I recommend basing in the gorgeous town of Rovinj for your time here.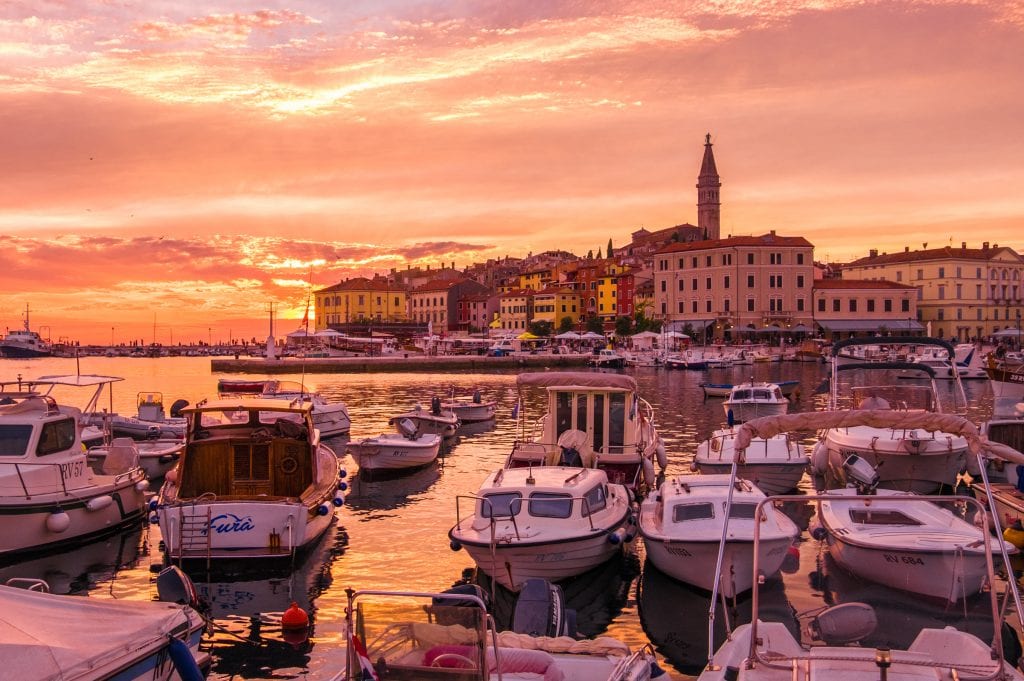 Day 1: Best of Rovinj
Rovinj is one of the most spectacularly beautiful places in Croatia, and I think this makes the best base for exploring Istria for a few days. This seaside city is arranged with rings and rings of streets edged with pastel-colored buildings, leading up to a church and bell tower on a hill.
Just wandering the streets of Rovinj is a good use of your day — but you can also explore Zlatni Rat Park and St. Katerina Island, rent a bike and explore, or relax on the surrounding beaches.
Don't miss the technicolor sunsets here! And cocktails at waterside bar Valentino are a must. If you want to splurge on a meal, the tasting menu at Cap Aureo will blow your mind. (I'm still thinking about their squid cacio e pepe.)
Where to Stay in Rovinj
Read More: Ultimate Guide to Rovinj, Croatia's Prettiest City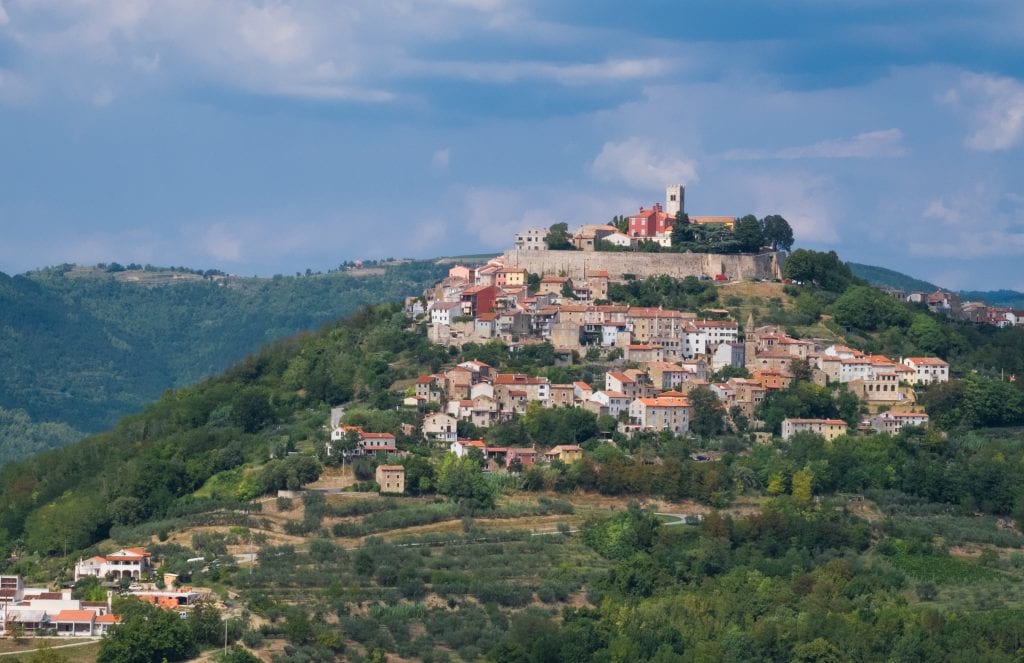 Day 2: Motovun and Grožnjan
Today is all about visiting two memorable hill towns in Istria: Motovun and Grožnjan. Motovun is the kind of place that looks like a child's drawing of what a hill town should be. It's perched on top of the landscape, surveying everything for miles.
It's a bit of a steep walk up to Motovun, but from the top, you'll have stunning views over the landscape. Have a glass of white wine and some truffle fuži pasta at a cafe on the city walls. If you're lucky, there will be some paragliders! If you're up for more wine, don't miss the quirky and creative ROXANICH winery near the base of the town.
And the best photo you can take of Motovun is actually from a cafe south of town called Cafe Bar & Fast Food Vidik. You'll be glad you stopped there.
Grožnjan is a tiny town close to Motovun that is famous for its music school in the summers. As you walk through the picturesque streets, you'll hear musicians practicing in their rooms above! This is just a lovely place to enjoy the atmosphere. There are some nice cafes in town.
If you have more time, you can visit a coastal town in northwest Istria. Poreč has a Euphrasian Basilica that is a UNESCO World Heritage Site.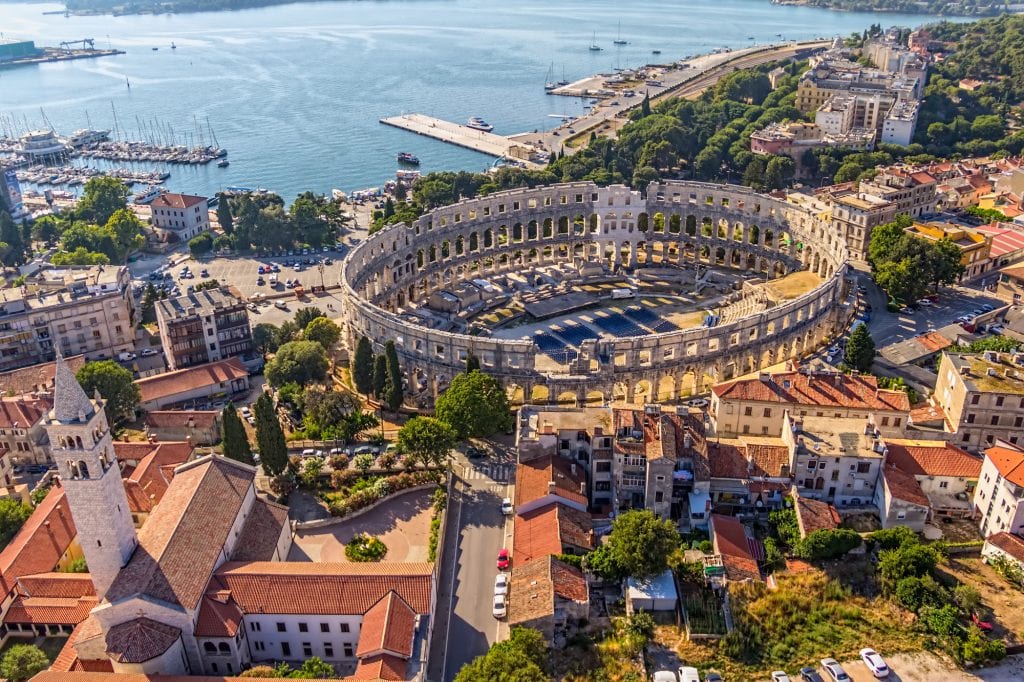 Day 3: Bale, Vodnjan, Kamenjak, and Pula
It's time for cool towns, beaches, and a city! Head south to check out a few small towns on the way. Bale is a lovely small town that features Kamene Price, an adults-only cafe that doubles as a performance space. The nearby town of Vodnjan is a must, filled with some of the best street art in Croatia, some memorable architecture, and actual mummies.
At the very southern tip of the Istrian peninsula, the point of the heart, you'll find Rt Kamenjak, a collection of rocky beaches. This place is wild, free, and feels like you're at the end of the world. Enjoy swimming in the sea and soaking up the sun here, then head to Premantura for some ice cream.
Once you're all beached out, head to the city of Pula for the evening. Be sure to check out the Pula Arena, stroll the old town, and I always drop into Jupiter Pizzeria for a black truffle pizza.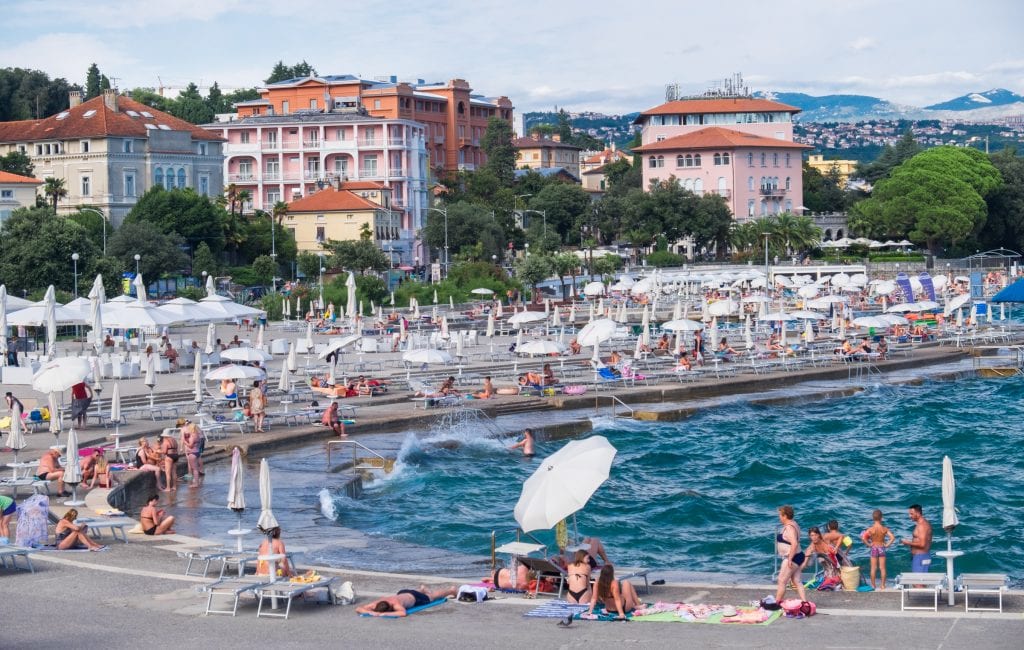 Getting from Istria to Dalmatia
Adding this itinerary to, say, the one week in Croatia itinerary above? You can absolutely do that to make a two-week Croatia trip that includes both Istria and Dalmatia!
How should you go about that? Rovinj to Split is a five-hour drive, and you can squeeze in a quick visit to Zadar or Krka National Park and Šibenik en route. Or not. Totally your call.
Either way, I recommend stopping in the town of Opatija for lunch or a coffee and cake. This town is basically the Austrian Riviera (lol) so you can find lots of elegant cafes with sumptuous cakes! I'm a fan of Caffé Wagner at the Hotel Milenij. It's a lovely setting with delicious desserts.
(While the city of Rijeka is on this route, I don't recommend stopping there — while it has its gems, it's not the prettiest place and doesn't offer a lot of tourism value for first-time Croatia visitors.)
Read More: 15 Reasons to Travel to Istria, Croatia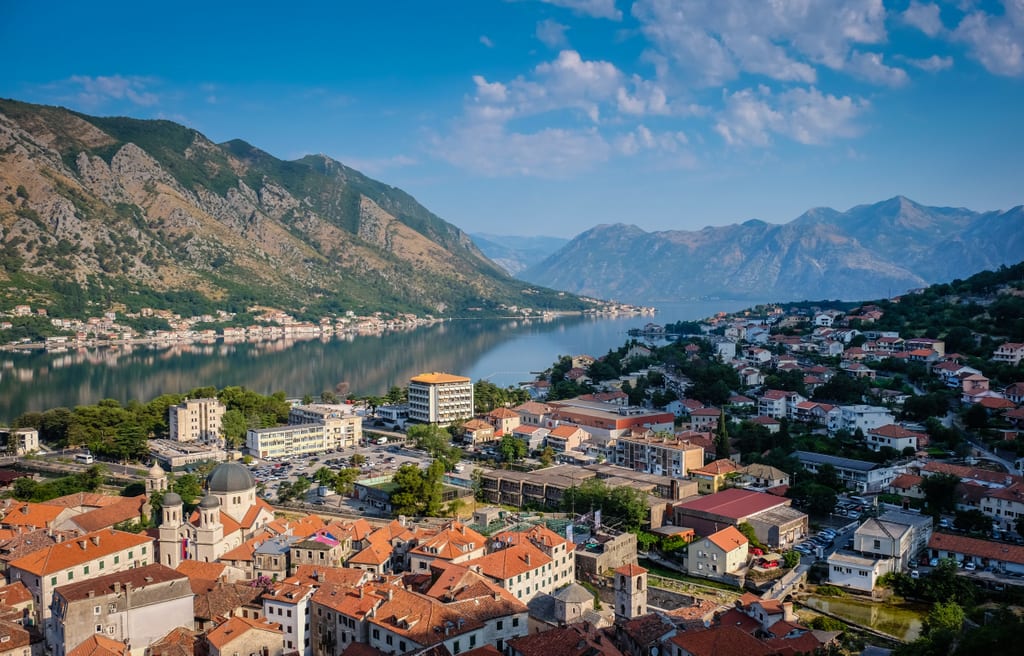 Three Days in Montenegro Itinerary
Montenegro is a fantastic little country and works well as an add-on to a Croatia trip. However, most travelers make the mistake of only visiting for a day from Dubrovnik. That's not nearly enough. You should ideally visit Montenegro for three days or so!
Visiting Montenegro can either be done by car or by public transportation (buses in this case), but know that you will have far more ease and flexibility with a car.
Day 1: Drive from Dubrovnik to Kotor, explore Kotor
Day 2: Rafting trip to Tara Canyon
Day 3: Explore the coastline, return to Dubrovnik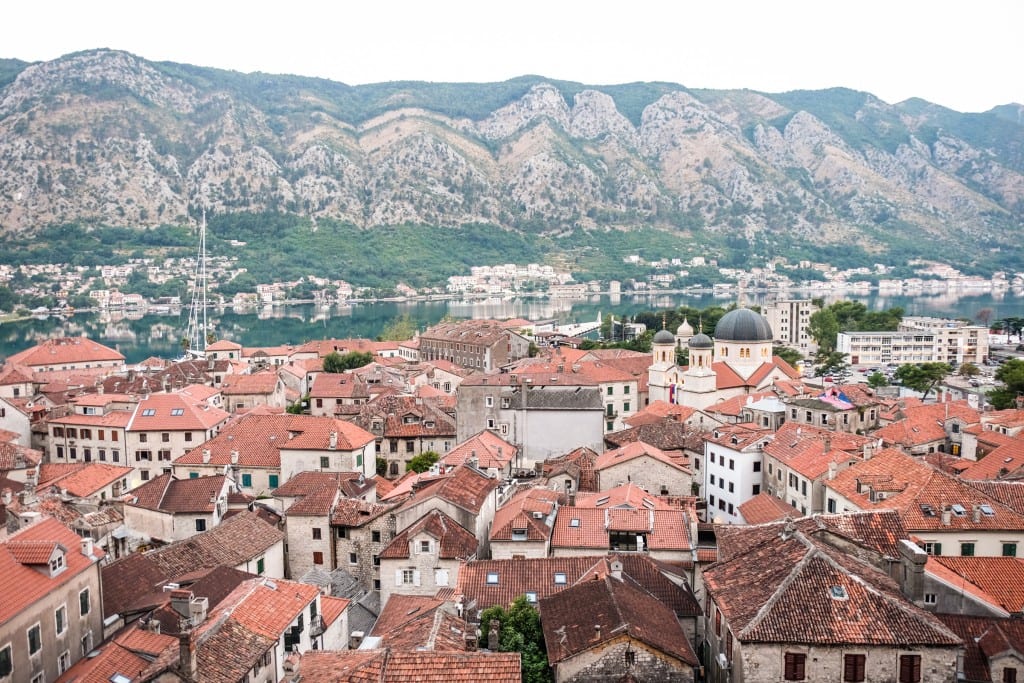 Day 1: Dubrovnik to Kotor
Start your day driving from Dubrovnik to the Montenegrin border, and after crossing, head to the walled city of Kotor. No car? Hop on one of the many buses from Dubrovnik to Kotor.
This town is a UNESCO World Heritage Site and you'll be captivated from the moment you enter. The streets are so easy to get lost in — in the best way — and the town is home to lots of interesting shops, cafes, and restaurants.
But the setting on the Bay of Kotor is what makes this place so spectacular. From the tall green mountains to the smooth, glassy turquoise water, you'll feel like you're in paradise.
Spend your day exploring Kotor in depth, and be ready to call it one of your favorite cities.
Where to Stay in Kotor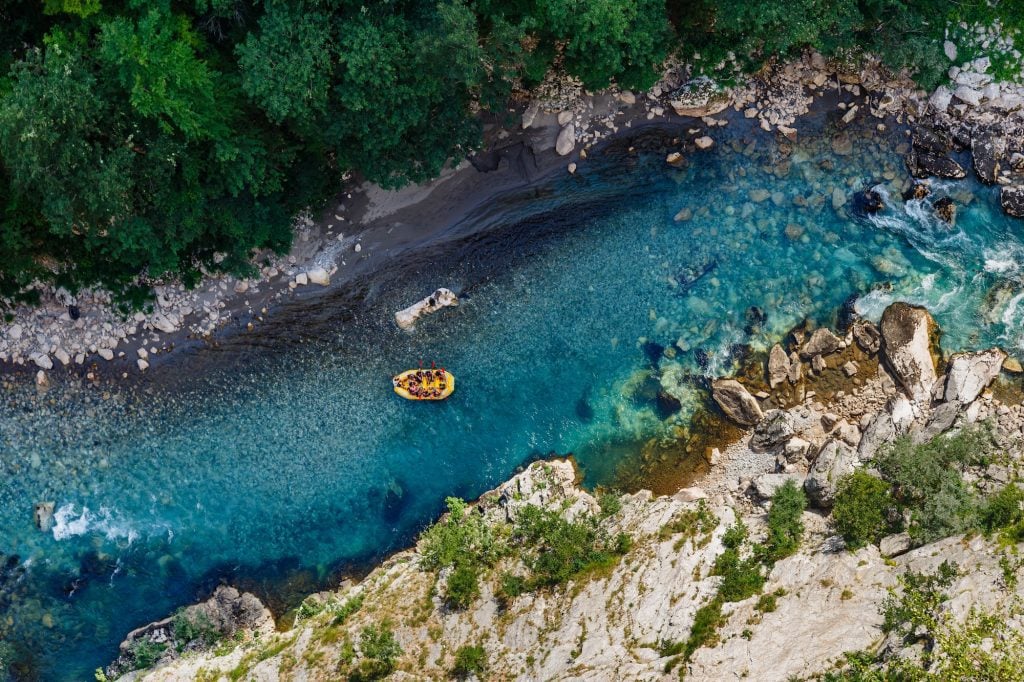 Day 2: Rafting Trip to Tara Canyon
I think Montenegro is one of the most beautiful countries in the world, and you definitely understand why when you get into the mountains! One of the best ways to enjoy this is to go rafting in Tara Canyon.
Know that the rapids are at their most pulsating in May and June. By July and August, the water levels are lower and the trip is much calmer — but the scenery is so beautiful that it's still very much worth it.
You can either drive on your own — which is great, as it allows you to stop for photos — or book a rafting day trip from Kotor that includes transport.
Rafting not your thing? You can drive up to Durmitor National Park on your own, or book a day trip to wild Northern Montenegro that includes zip lining!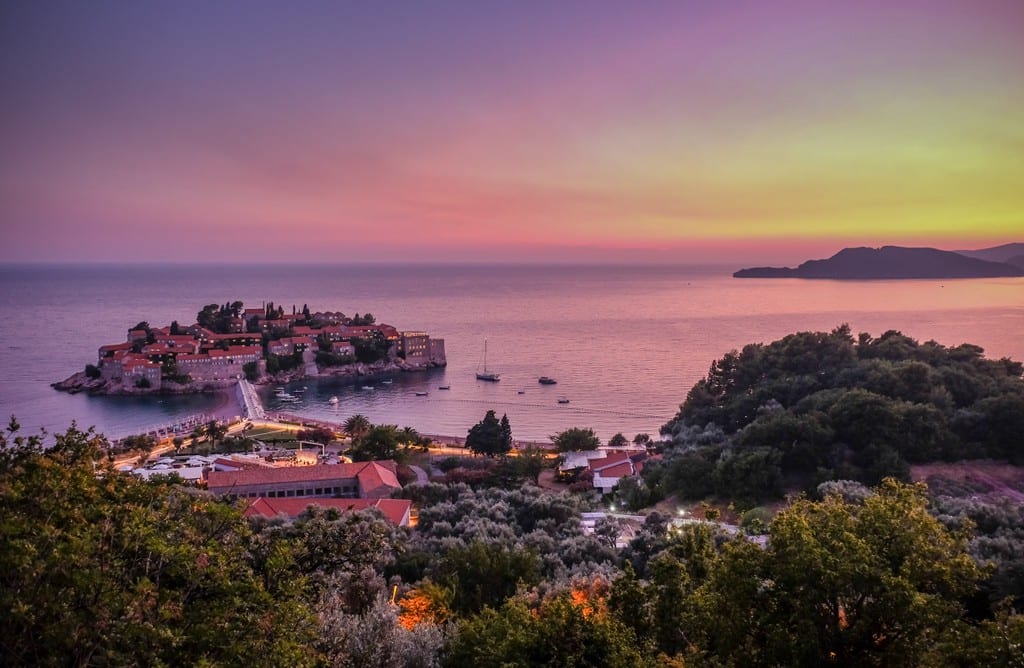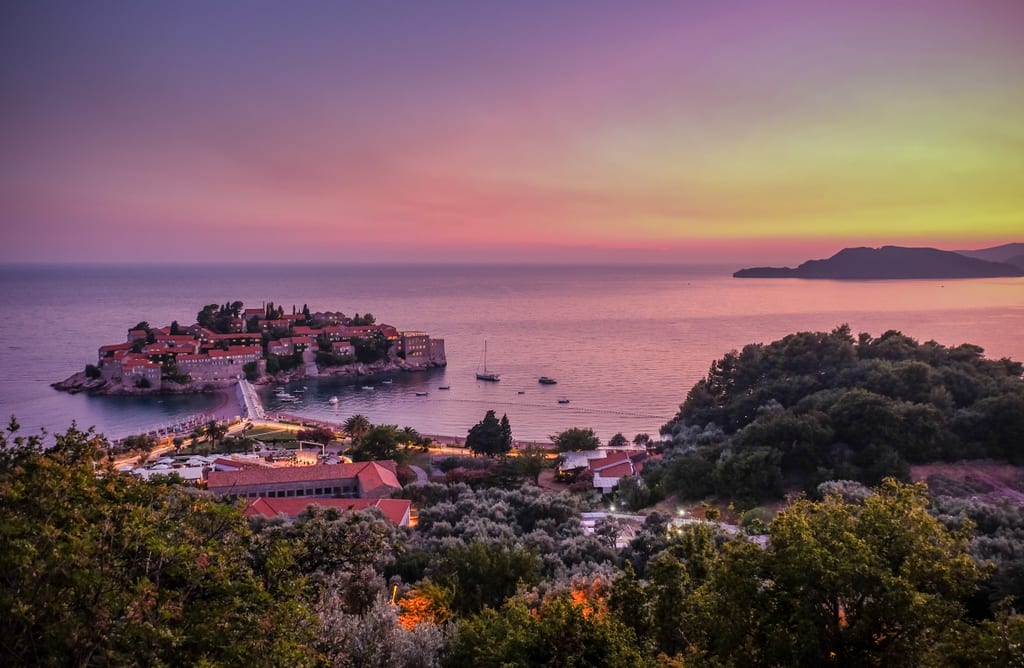 Day 3: Explore Montenegro's Coastal Towns
On your last morning, wake up early and hike to St. John's Fortress. I recommend doing it first thing in the morning for heat reasons (and…if you go early enough you won't have to pay), and on the last day to make a stunning ending to your time in Montenegro. It's one of the best things to do in the region.
This is a long hike up steps — plan for 90 minutes round-trip. But once you get to the top, the view is unspeakably beautiful. And as the sun rises, the colors go from gray-greens to bright blues!
After showering and checking out of your hotel, I recommend exploring the different seaside towns along the Montenegrin coast. Start by driving from Kotor to Sveti Stefan, then turning around and visiting Budva, passing Kotor, visiting Perast, and visiting Herceg Novi.
Sveti Stefan is a beach town home to a spectacular little island (today a private resort currently under construction); Budva is a lot like a baby Dubrovnik with lots of towers; Perast is a cute little seaside town with church-topped islands you can visit, and Herceg Novi is a quiet and lovely coastal town.
If you don't have a car, I think your best option is storing your luggage in Kotor, taking the bus to Sveti Stefan, taking the bus to Budva, taking the bus to Kotor and picking up your bag, then taking your bags to Perast and/or Herceg Novi if you have time.
From there you can head back to the Croatian border and Dubrovnik. Alternatively, you can fly out of Tivat, which is close to Kotor.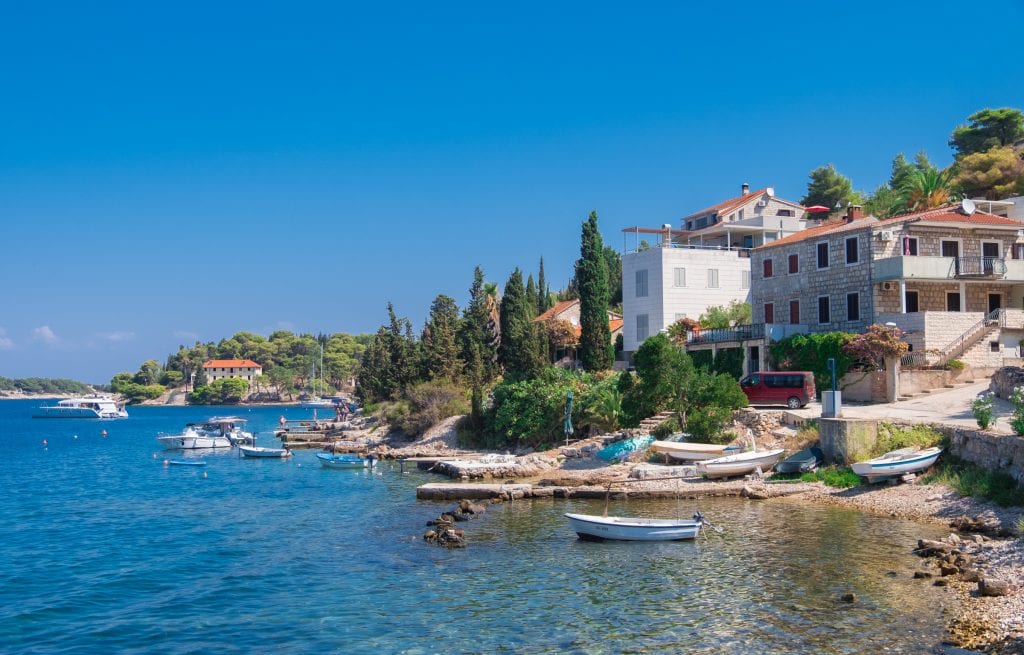 Other Croatia Itinerary Options
But wait, there's even more! Here are a few other options you can consider:
Spend a few days in Vis. I absolutely adore the island of Vis (rhymes with peace), but it's the kind of place you appreciate more after you've already been to several islands. It's a good place for relaxing and hiding away. That, and it's the furthest island from the mainland and takes a bit longer to get to, so it doesn't fit as neatly into a two-week itinerary.
If you have time, I recommend spending three days in Vis, basing in Vis town (Hotel San Giorgio is a great place and my favorite), and spending a day taking a boat trip around the island to the Blue Cave, Green Cave, Stiniva Bay, and more.
Spend a few days on Brač. Brač often gets left out of the Croatia island discourse — but I spent a week there and really enjoyed it! The town of Bol, on the south side of the island, is a lovely place. You are close to Zlatni Rat, Croatia's famous "Golden Horn" beach, and the town of Pučišća is full of stunning white stone buildings and a stonemasonry school you can visit.
Because Brač is the closest island to Split, it's very popular with families. When I was there with my now-husband, we felt like the only people there without kids! Just know that this is a very kid-oriented island, though they do have a few wine bars and such.
Visit Bosnia and Herzegovina. While many travelers book a day trip from Dubrovnik to Mostar and Kravice Falls in Bosnia, I actually recommend staying overnight in Mostar if you can. Like many day trip destinations, Mostar is a million times better at night, when all the tourists go home.
Mostar is an absolutely beautiful town with a heartbreaking history. If you want to spend additional time in Bosnia, I recommend a few days in Sarajevo, a fascinating, fun, and very affordable city.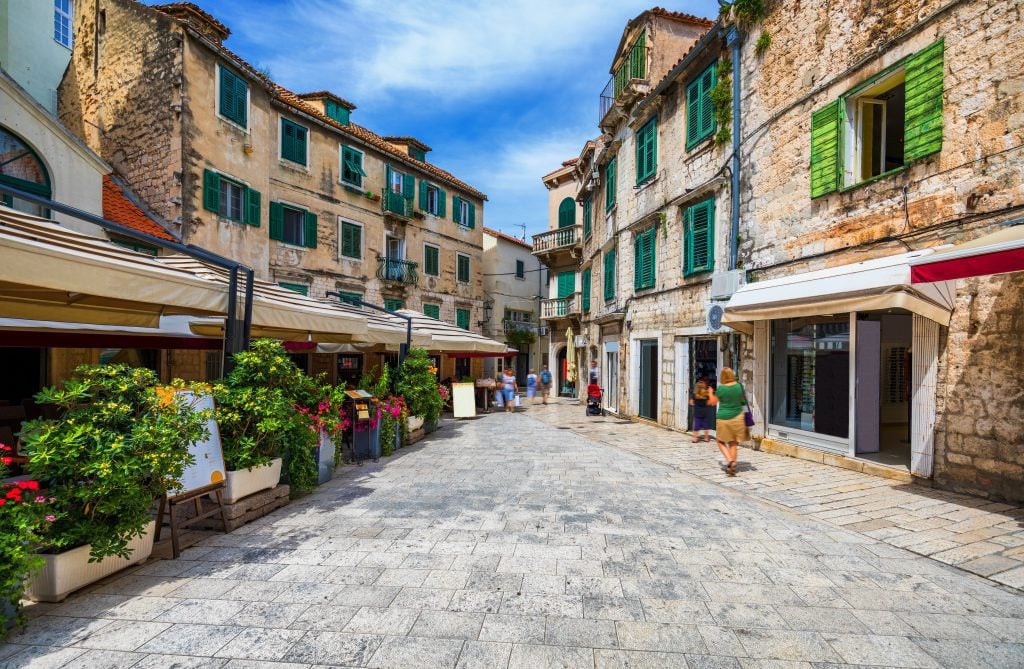 Best Time to Visit Croatia
So when is the best time to take this two-week Croatia road trip (or any Croatia trip, frankly)? I recommend early June if possible; late September is another good option. These times of year give you lovely summer weather in Dalmatia, while crowds are thinner and prices are a bit lower.
In fact, I'd be happy to swim in Dalmatia as late as early October, though it won't be swimming weather further north in Istria.
High season in Croatia is from mid-June through mid-September. You can absolutely plan this Croatia trip during the peak summer months of July and August, but if you do that, I recommend booking EVERYTHING as early as you can — accommodation, tours, ferries. Stuff tends to get booked out very quickly in July and August.
As for earlier spring and late fall, just know that the islands in particular won't have as much open. If you want to visit Croatia in spring or fall, I recommend an itinerary less-centered on Croatia's islands and small beach towns, though you can still enjoy Dubrovnik, Split, the Plitvice Lakes, Zadar, Zagreb, and much of Istria.
Read More: Best Time to Visit Croatia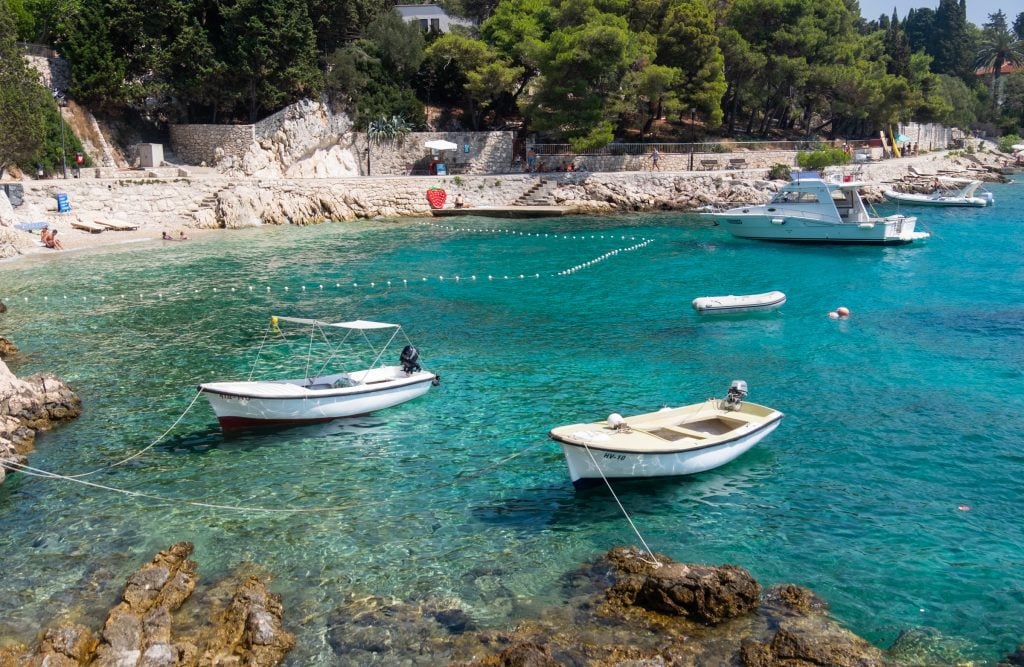 How to Get to Croatia
At the time of writing, there is only one nonstop flight from the United States to Croatia — Newark to Dubrovnik on United during the summer months. If you want to get to Croatia from the US otherwise, you'll have to change somewhere in Europe — perhaps Amsterdam, Frankfurt, London, or Paris.
Croatia's biggest airports are in the three major cities: Zagreb, Split, and Dubrovnik. Split is the busiest airport in the country. Additionally, there are airports in Pula and Zadar that primarily serve budget airlines in Europe.
I recommend searching for flights to Croatia on Skyscanner, which will show you unusual routes as well as classic ones.
It's best to get around Croatia by car, as it's a wonderful environment for driving with excellent roads. There are many car ferries that can get you to the islands, too. RentalCars.com gives you good rates for car rentals in Croatia.
Otherwise, you can take public transportation. While there are a few train lines in Croatia, bus transportation has much more extensive connections. If you're coming from elsewhere in Europe, I recommend taking a look at trains and buses that run to Croatia. You can even take an overnight train from Prague to Split!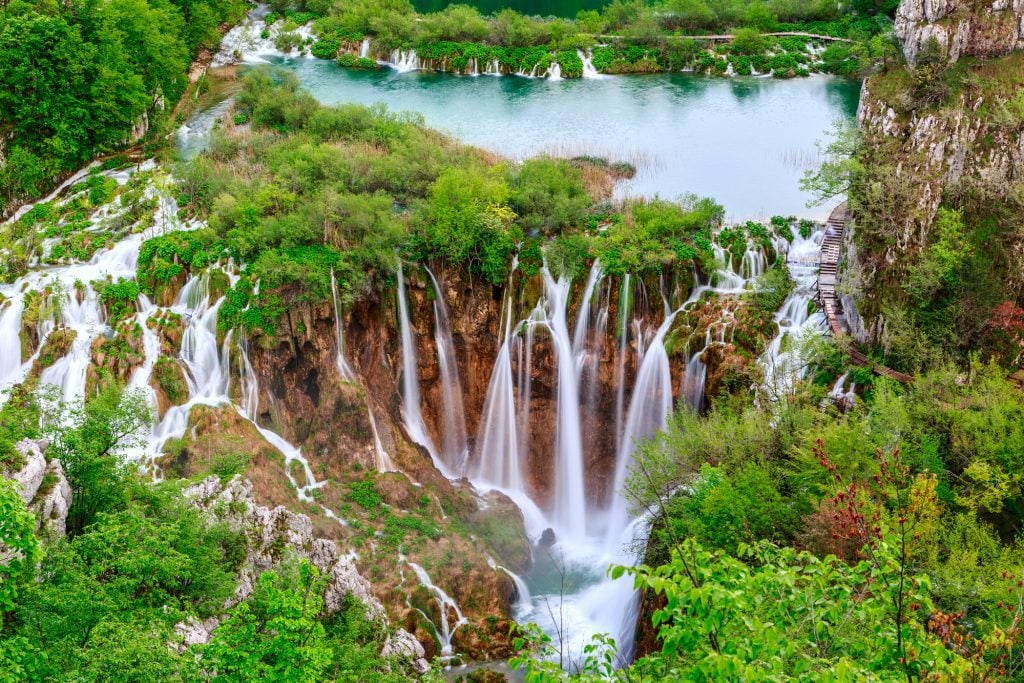 Is Croatia Safe?
Croatia is a VERY safe country to visit, most likely far safer than your hometown. Safety shouldn't be a reason that keeps you from visiting this lovely country. The Balkan wars are in the past; you have nothing to worry about today.
The main things you practice as a safety-conscious traveler are the same as anywhere else: research your destinations in advance, keeping an eye on your belongings, not getting too drunk, and keeping in touch with someone at home who knows your itinerary.
I've traveled in Croatia as a solo traveler, including walking at night in many different places, and I find Croatia to be a very easy and welcoming destination, even for first-time solo travelers.
Pretty much everyone in Croatia who works in tourism speaks excellent English — much better English than you would get in Italy, France, or Spain. Croatians know visitors aren't going to learn their language, and act accordingly.
Read More: Solo Female Travel in Croatia — What's it Like?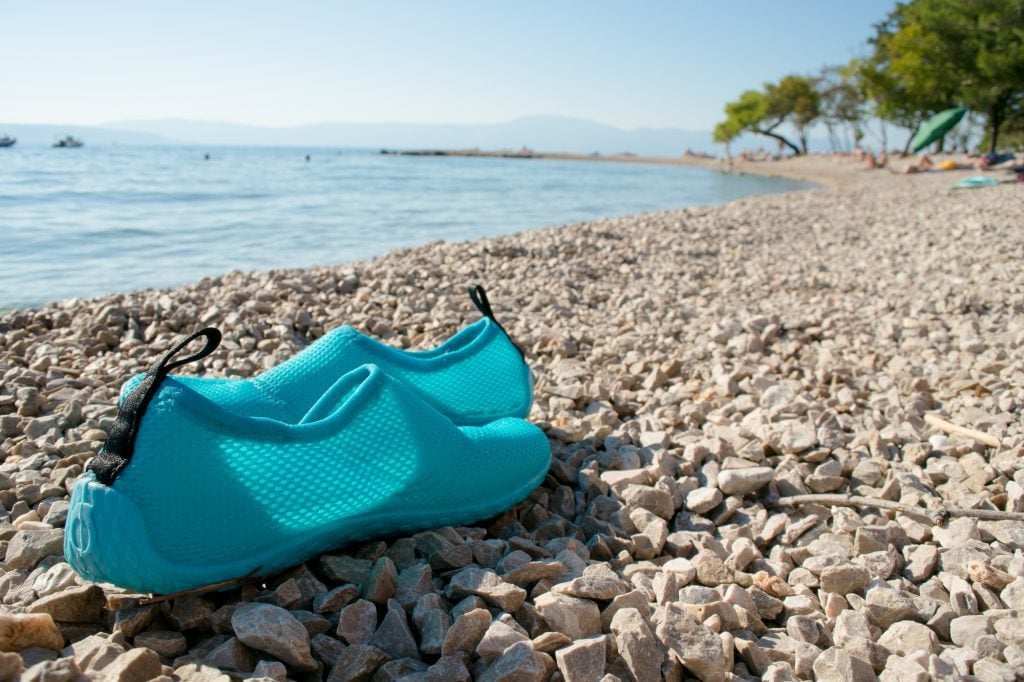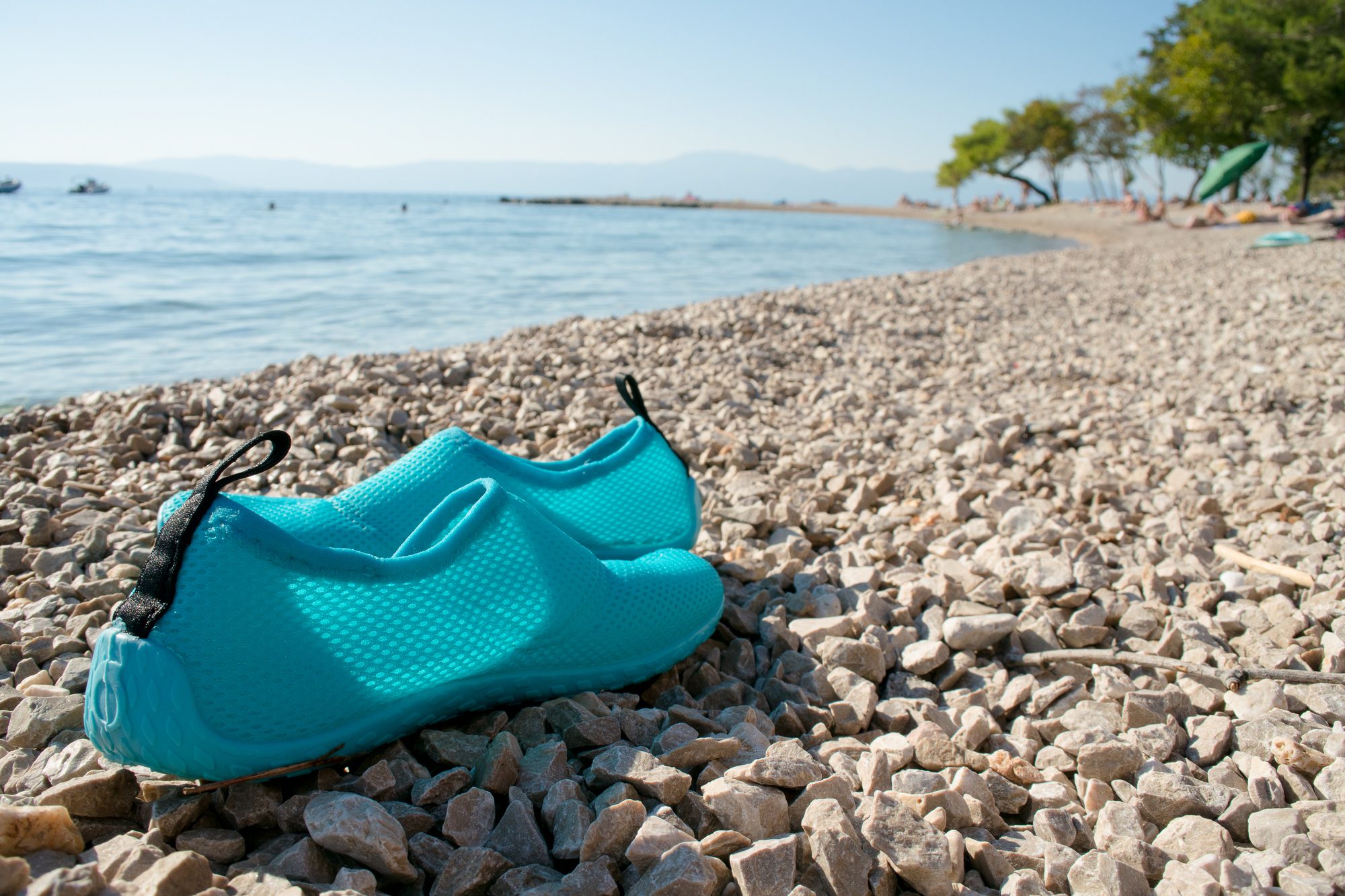 What to Pack for a Croatia Trip
Does Croatia require any special gear for your trip? There are definitely a few items that will make your Croatia trip much easier.
Water shoes — Do not skip these!! An absolute necessity when walking on Croatia's rock and pebble beaches! They will protect your feet from sharp rocks and help you stay upright.
Sports sandals — An easy, comfortable way to get around, especially for climbing rock slabs, and a better alternative to flip-flops.
Speakeasy Travel Supply Scarf — This scarf has the perfect hidden pocket that no pickpocketer will ever expect! Keep your money there!
Insulated water bottle — Stay hydrated without adding to the plastic issue.
Reef safe sunscreen — Reef safe sunscreen is much better for the environment as a whole, whether there are coral reefs or not.
Wide-brimmed hat — Provides additional protection from the sun, and you'll be glad you have one on your boat trips.
Dry bag and/or waterproof phone bag — Protect your electronics when out on the water and keep them dry when swimming.
Portable safe — Keeps your valuables safe and only needs to lock to something sturdy in your room.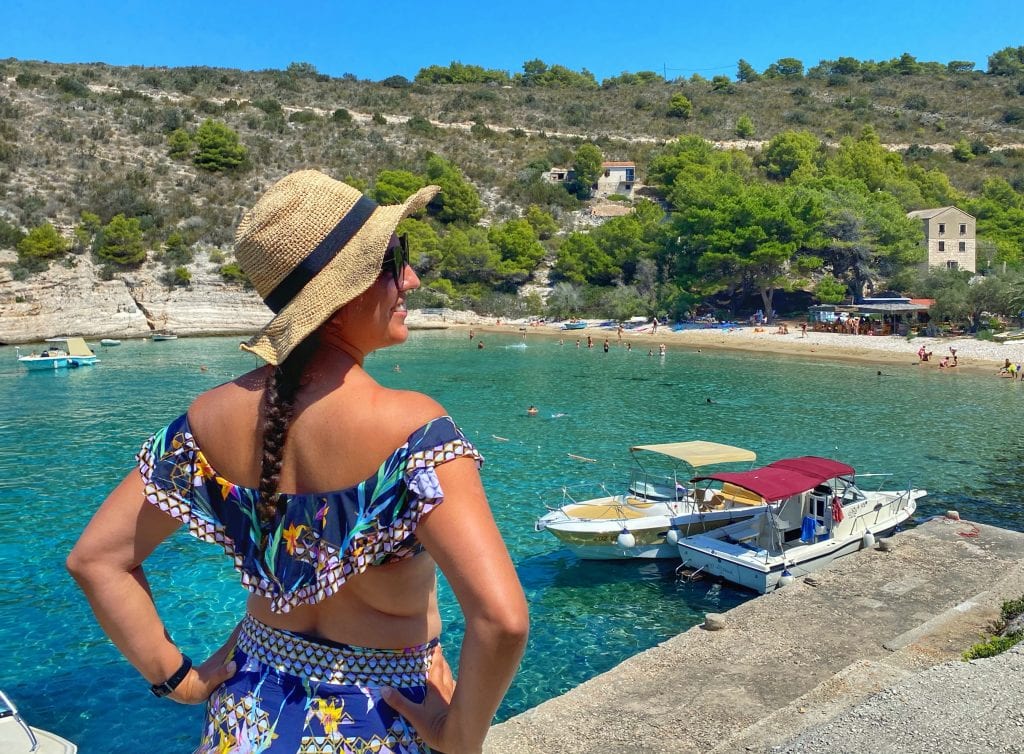 Croatia is waiting for you!
I hope this Croatia itinerary helps you plan your dream trip to Croatia. As you can tell by this point, Croatia means a lot to me, and I hope it ends up meaning a lot to you, too.
Go enjoy your trip to Croatia. Then come back and tell me all about it!
Planning a Trip to Croatia:
Croatian Islands and the Dalmatian Coast:
Istria and the North:
What do you recommend for a two weeks in Croatia itinerary? Share away!