Adventurous Kate contains affiliate links. If you make a purchase through these links, I will earn a commission at no extra cost to you. Thanks!
There are so many cool things to do in Zagreb, Croatia. The capital of Croatia is a medium-sized city with a big personality — yet it often ends up in the shadow of the islands, beaches, and waterfalls that define how many travelers see Croatia.
But Zagreb is one of the best places to visit in the country. Here you have a wonderful walking city — parts with candy-colored buildings and traditional cobblestone alleyways, parts that are gleaming and modern, and a fabulous collection of parks. The cafe scene here is fabulous, and here you'll find the best restaurants in the country.
Zagreb is also home to my favorite museum in the world (yes, the WORLD) — the Museum of Broken Relationships, which will move you again and again with its bite-sized stories of love lost.
Some come to Zagreb for the beginning of your Croatia road trip. Come to Zagreb for a city getaway weekend when the weather is warm. Come to Zagreb for the best Christmas markets you've never heard of.
Zagreb is here and waiting for you.
This post was published in April 2023.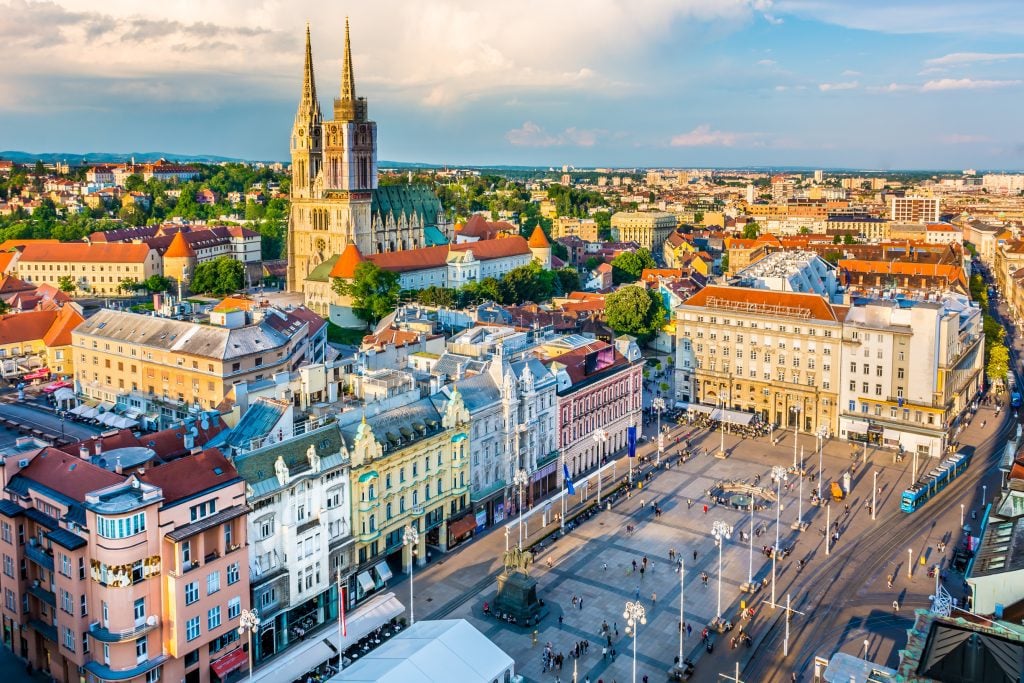 Things to Do in Zagreb Croatia
How much time do you need in Zagreb?
I recommend spending one or two days in the city of Zagreb to get the most out of the city before heading on to further destinations in Croatia.
What are the best things to do with kids in Zagreb?
One of the best things to do with kids in Zagreb is visiting the parks — and don't miss the Botanical Garden!
When's the best time to visit Zagreb?
Like most European capitals, you can visit Zagreb year-round, thanks to there being lots of outdoor and indoor things to do in Zagreb. Spring and fall have the nicest weather, but summer brings festival season and December is all about Christmas markets!
Zagreb has a lot of cool things to do for all kinds of travelers. At the very least, I recommend taking a Zagreb walking tour. This guided tour will introduce you properly to the city, including lots of tourist attractions, and teach you lots of interesting tidbits you never would have known otherwise.
All right, let's get started. Here are some of the best things to do in Zagreb, Croatia!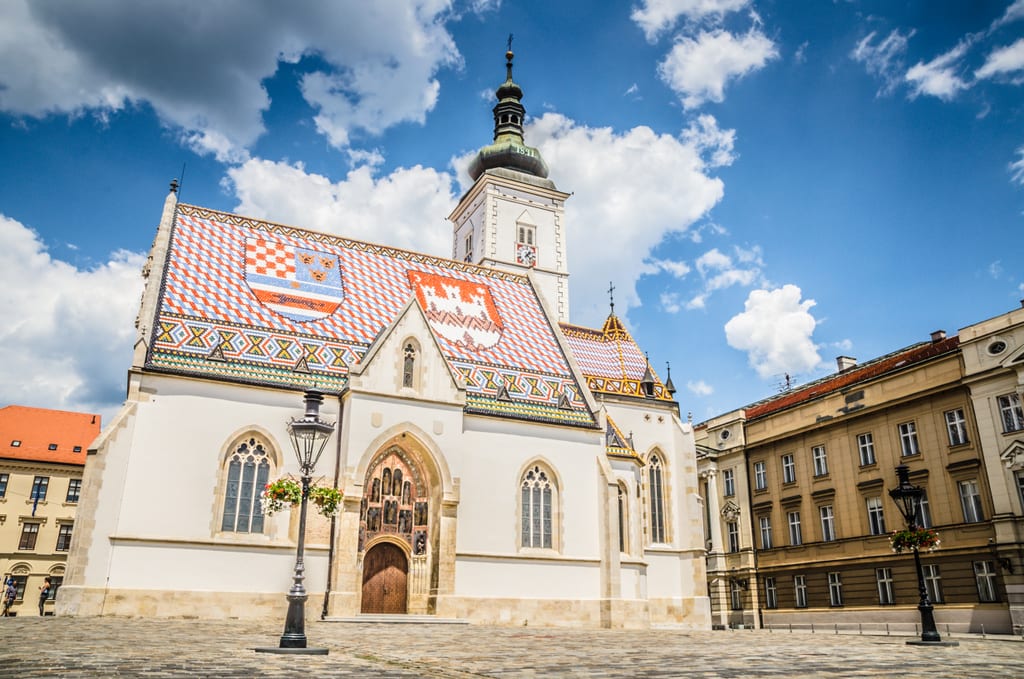 Upper Town
The oldest part of Zagreb is the Upper Town, also known as Gornji Grad, and was first settled in the 11th century. The only way into Upper Town is through a medieval stone gate and at the center you'll find St. Mark's Square, home to St. Mark's Church, a 13th-century church with a tiled and colorful roof.
Zagreb's Upper Town is located high on a hill above the city and has narrow cobbled streets and beautiful buildings. It's much quieter than the Lower Town and a historic place great for photos.
To get to Upper Town, you can either walk up the stairs or take the shortest funicular ride in the world. It costs 0.66 EUR (less than $1) to ride the funicular railway to Upper Town, making it a fun part of the experience.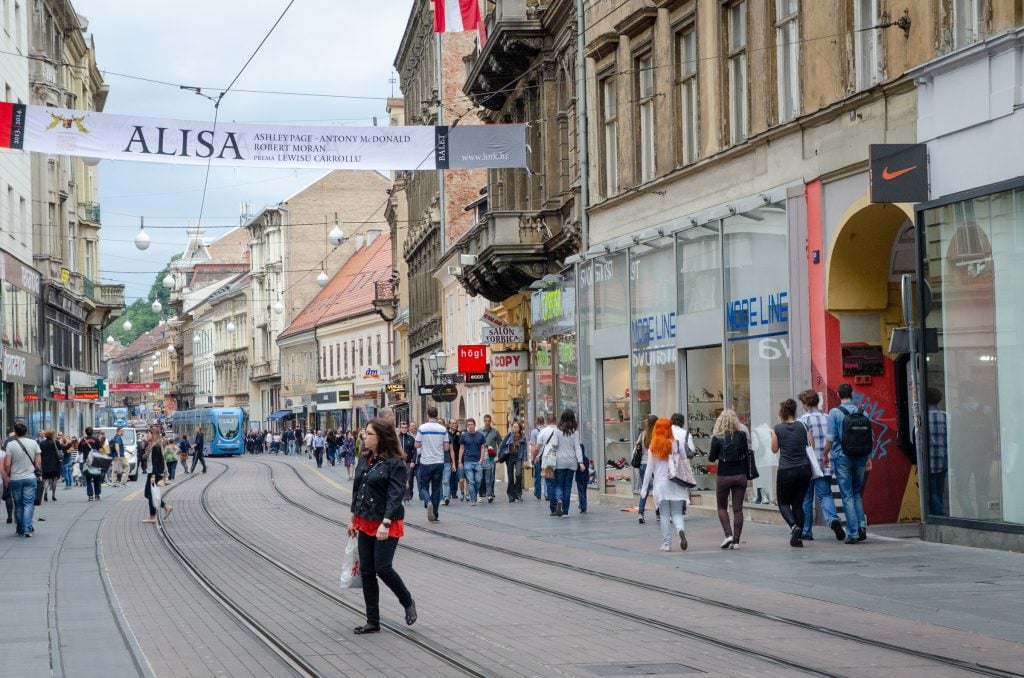 Lower Town
Lower Town is where you'll find Zagreb's city center. It's the busiest area in the city and home to high-end shops, street vendors, restaurants, bars, and parks. This is the stop for concerts, festivals, cultural events, and more.
Lower Town, also called Donji Grad, is known for its variety of museums and its amazing architecture, where modern architecture meets crenellated pastel buildings.
You can spend time here just strolling the different streets in the center of Zagreb, popping into cafes that look inviting.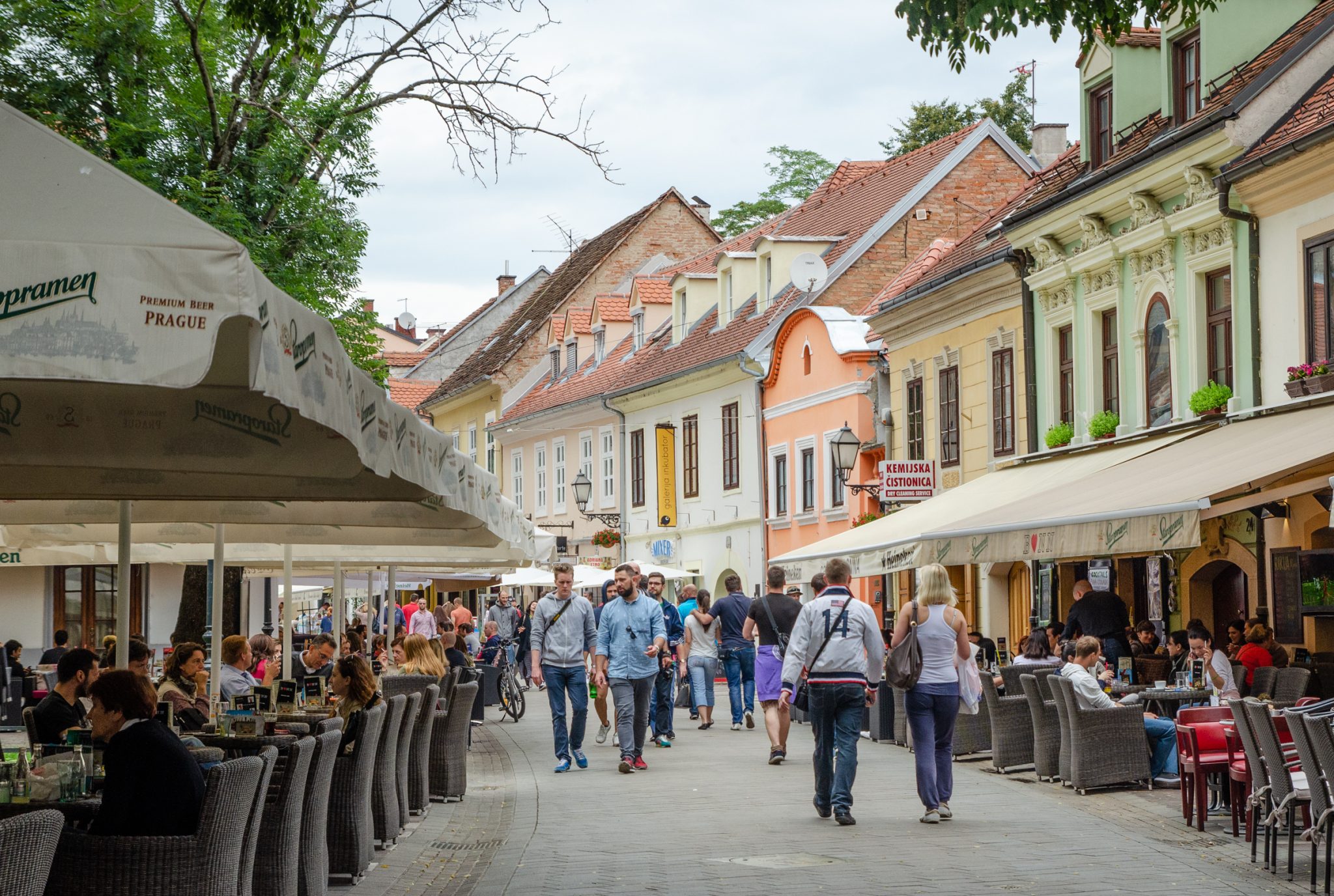 Tkalčićeva Street
Located in Lower Town, Tkalčićeva Street (locals call it Tkalča) extends from Ban Jelačić Square, the central square of Zagreb. The street was once a river that separated the two early districts of Zagreb — Gradec and Kaptol — until the end of the 19th century. After contamination and pollution from all the shops, the river was filled and turned into a street.
Once a well-known brothel street (spicy!), today it's famous for its bars, restaurants, cafes, and shops. The buildings are very colorful, making it one of the most photographed places in the city.
It's of the most popular places to visit in Zagreb and the perfect place to grab a bite to eat, or people-watch, and enjoy Zagreb. I recommend stopping for a morning coffee and an evening beer.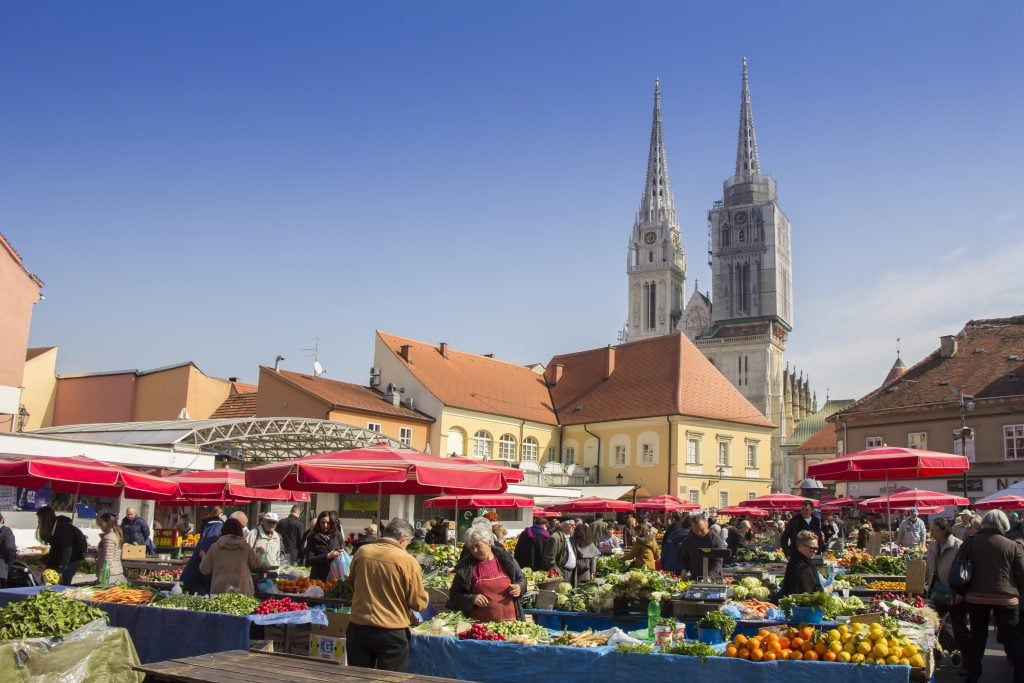 Dolac Market
Dolac Market is an open-air farmer's market in Zagreb that has been operating daily since 1930. It's located very close to Ban Jelačić Square and has both an open area and a covered market.
Farmers from surrounding region sell their fresh produce and homemade goods. You'll find bakery items, flowers, souvenirs, butcheries, fresh pasta vendors, and a fish market. You can truly find it all at Dolac Market! (Even a Dolac Market food tour — more on that below.)
Definitely pop in here, even if you don't plan on cooking during your Zagreb visit. Pick up some outstandingly fresh fruit to snack on.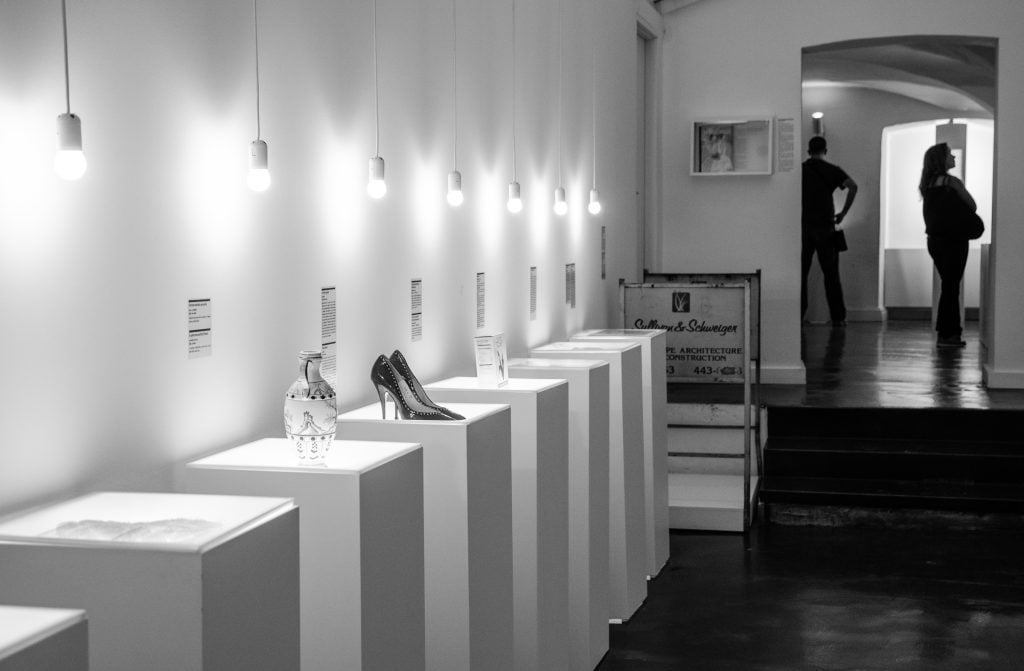 Museum of Broken Relationships
The Museum of Broken Relationships is my favorite museum in the world. Seriously. I love it more than any museum I've visited in New York, Paris, Rome, you name it. This museum is a collection of artifacts that people submit from their past relationships, along with a story.
This museum! There is so much vulnerability that people share, and with just a few paragraphs you hear the whole story. The cork from a bottle of a champagne a woman popped to celebrate her leaving the man who cheated on her. A video game from an ex who didn't pay attention to her. An Oktoberfest gingerbread cookie from a long-distance relationship that couldn't make it.
You will want to read every single story in this museum. They're so funny, and sad, and uplifting. Sometimes they even make you reevaluate your life.
The museum is located in the Kulmer Palace in the Upper Town. Admission is is 7 EUR ($8) per adult. And if you're traveling the world, you'll often see pop-up exhibitions of the museum. I once went to one in New York!
Looking for more quirky museums in Zagreb? Don't miss the Croatian Museum of Naive Art (no, that's not a typo), the Zagreb Ethnographic Museum, the Museum of Illusions, the Mimara Museum, and the Museum of Contemporary Art.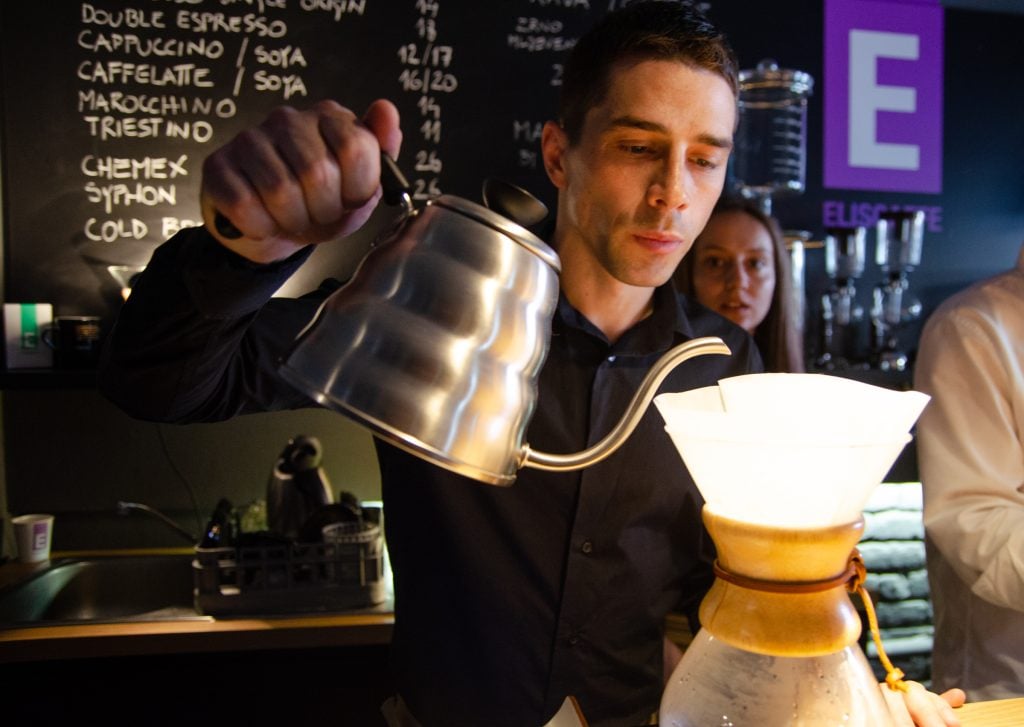 Visit Cool Cafes
I love seeking out cool cafes on my travels, and always need a caffeinated afternoon pick-me-up! (Here's a tip — search for "flat white" on Google Maps and you'll find the good coffee spots.) Zagreb is home to a fantastic coffee scene with numerous third wave coffee shops, including some that roast their beans in-house.
Elliscaffe is an absolute MUST for hardcore coffee snobs. Here you can have coffee prepared in a variety of scientific ways with outrageously good beans from all over the world.
Botaničar is located near the Zagreb Botanical Gardens and it's both a cafe and bar. The establishment is full of greenery with a retro vibe, inspired by the nearby gardens. The menu has a variety of drinks including coffee, tea, craft beer, and wine. It also doubles as an art gallery.
Finjak has one of the most ostentatious interiors in Zagreb, with heavy gold picture frames and chandeliers hovering above the tables. It's quite a classy coffee shop with its luxury and timeless decor. You'll find French teas, coffee, juice, and beer.
Quahwa earns rave reviews from coffee-loving Zagreb residents, featuring gourmet roasted beans and a sleek-yet-cozy interior.
If you're a cat lover, visiting the Cat Caffe is a must! Cats roam freely through the cafe so you can pet and cuddle them all you want. You can enjoy a cup of coffee in a relaxing and loving environment. Especially nice if you're missing your fur babies at home.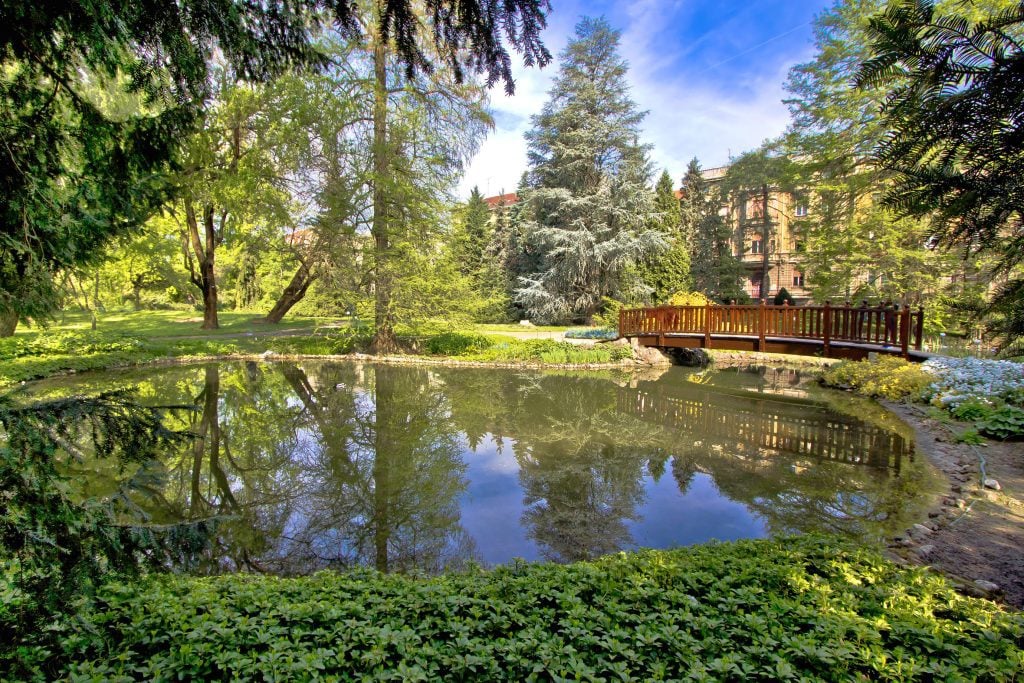 Zagreb Botanical Garden
Located in Lower Town Zagreb, Zagreb Botanical Garden was founded in 1889 as part of the University of Zagreb. Today, there are over 10,000 species of plants in the garden, including 1,800 exotic plants.
With extensive grounds covering 12 acres of land, it's a great place to explore, relax, and enjoy the greenery and blooming flowers. There are also ponds for the water plants.
The Botanical Garden is open at 9:00 AM daily and closes at 2:30 PM on Mondays and Tuesdays and at 7:00 PM the rest of the week. Adult tickets are 2 EUR ($2 USD). The gardens are closed during the winter months.
If you're looking to visit more parks in Zagreb, don't miss Maksimir Park, the largest park in Zagreb, as well as Zrinjevac Park.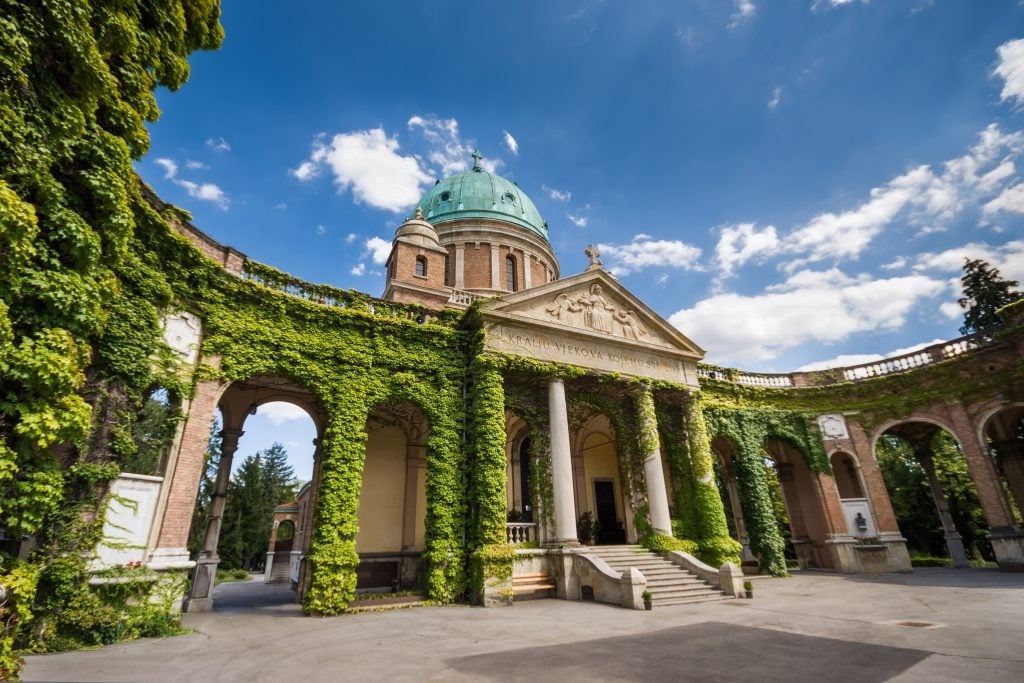 Mirogoj Cemetery
The Mirogoj Cemetery was built in 1876 and designed by the same architect who worked on the Zagreb Cathedral and St. Mark's Church. You might be surprised to see how gorgeous the architecture is here, with ivy-covered porticoes stretching along the length of the monument.
There are over 300,000 people buried at Mirogoj Cemetery, including many wealthy and famous Croats you may recognize. Even if you don't know anyone, the graves are often works of art. It's one of the most beautiful cemeteries in Europe.
It's free to visit the cemetery and one of the best things to do in Zagreb when you need fresh air and nature. It's open from dawn to dusk.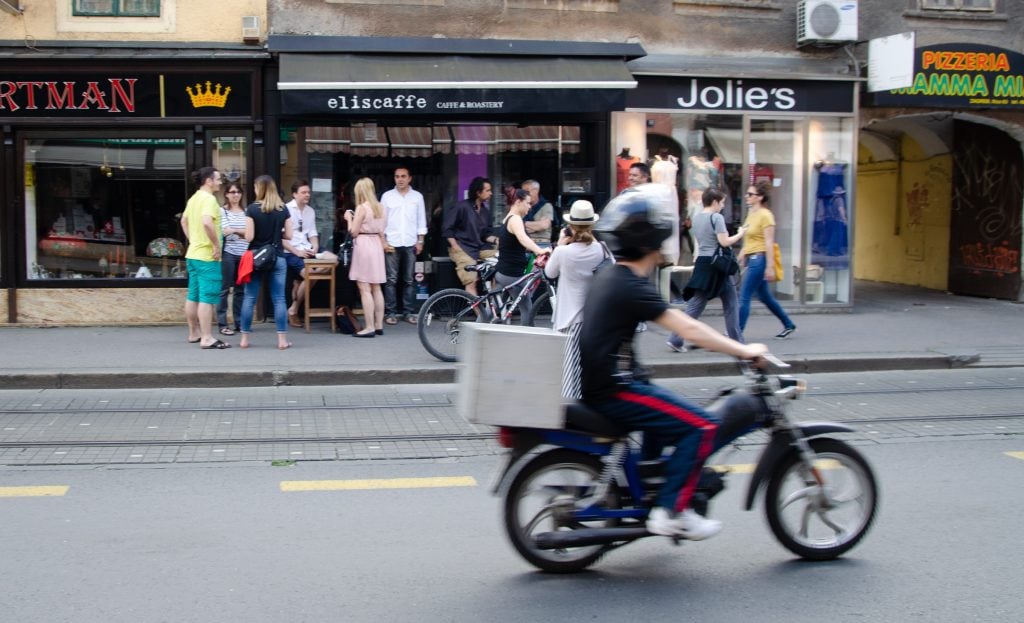 Explore Zagreb on a Bike Tour
Do you like to enjoy new cities by bicycle? It's not my thing, but if you enjoy that, GOOD FOR YOU! Seriously! You can get some exercise in and easily see a lot of landmarks in a much shorter amount of time than on foot.
On this 2.5-hour guided bike tour, you'll start in the city center, explore Lower Town, take a quick coffee break, and head to Upper Town, before ending back up in the main square. The bike rental, coffee, and water are included.
Keep in mind that Zagreb has some hills. If that makes you excited, go ahead!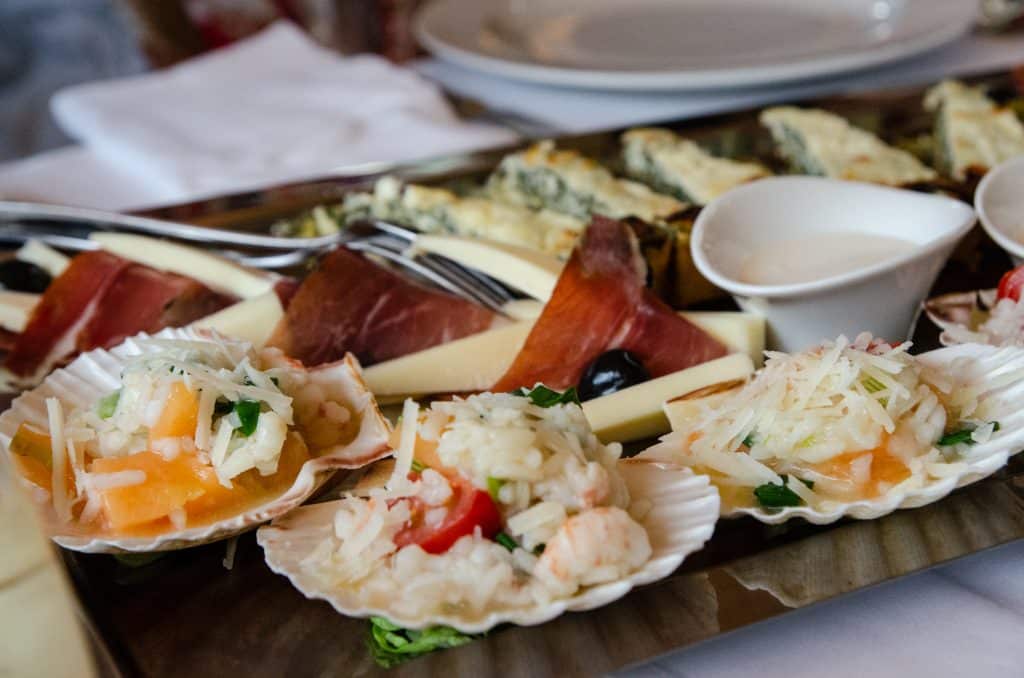 Go on a Zagreb Food Tour
Going on a food tour is one of my favorite things to do when I arrive in a new city or especially a new country, and Zagreb is no exception. Right away you'll learn what the local foods are, some of the best spots for getting them, and you'll be enjoying them the rest of your trip!
When it comes to guided food tours, you have a few options. If you're interested in food and history, try this three-hour food tour, which includes food at three different Zagreb restaurants.
You can also take a 3.5 hour foodie tour of Dolac Market to enjoy the best of Zagreb's local produce, from burek to štrukli pastry to prosciutto and cheese.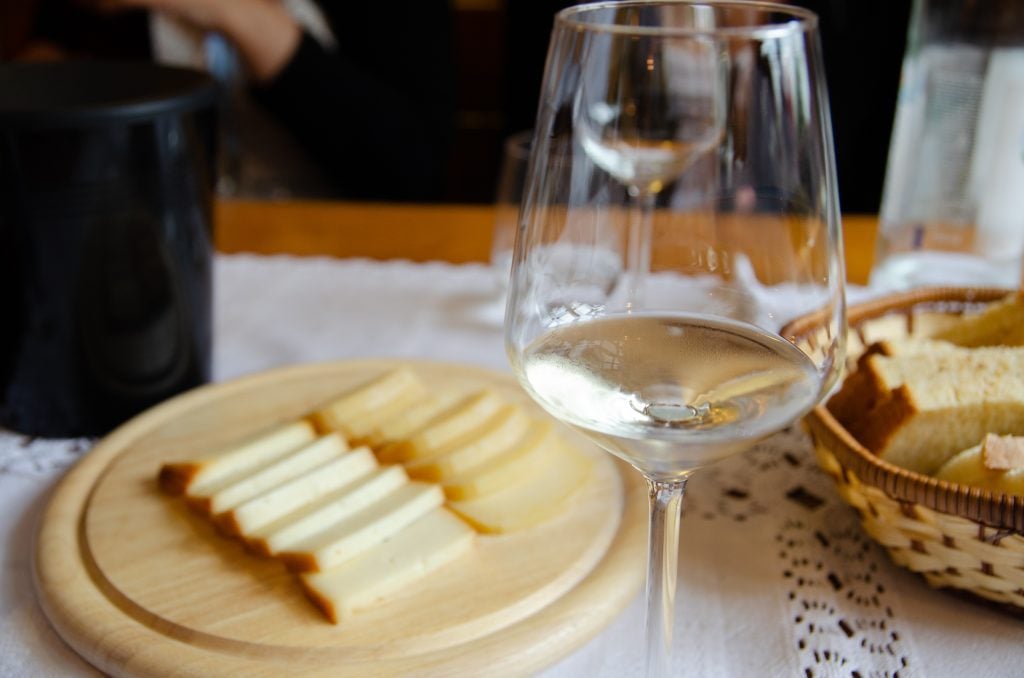 Wine Tasting
Croatia is an underrated wine destination. Because the producers tend to be small, Croatian wine is tough to find in the US (I remember nearly rejoicing when Croatian wine was on the menu at The Purple Pig in Chicago!), so take advantage while you're in Zagreb. Why not head out on a wine tour in the city?
On this 1.5-hour Zagreb wine tasting tour, you'll learn about Croatia's various wine regions and taste four different Croatian wines. In addition to the wines, you'll be able to snack on Croatian treats like prosciutto, cheese, and more. Plus you'll get a lesson on the wine secrets of Croatia. This tour lasts 1.5 hours and can be booked here.
For those looking for a more in-depth wine tasting, this two-hour Zagreb wine tasting tour includes seven wines from all over the country. this tour. It lasts 2 hours and also features a platter of Croatian snacks like prosciutto, cheese, bread, olives, and pumpkin seed oil.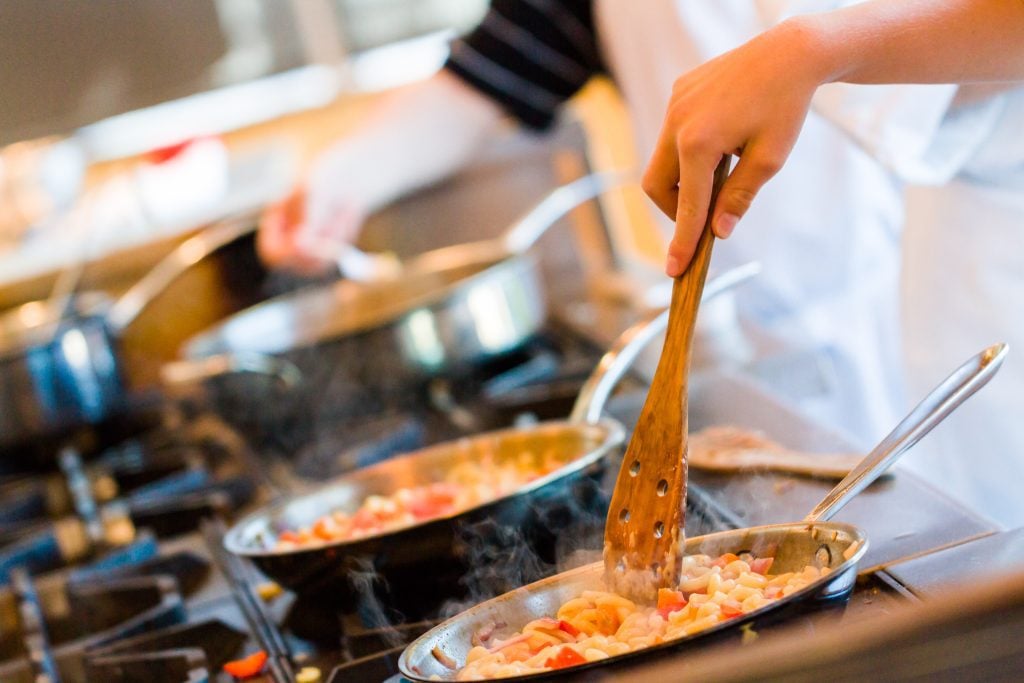 Croatian Cooking Class
Learning to cook a new dish for loved ones at home is the ultimate souvenir, which is why it's awesome to take a cooking class while traveling! Croatian food doesn't get as much attention as some of its neighboring cuisines, but there is so much to enjoy.
This Zagreb cooking class first takes you on a stroll through Dolac Market with your guide showing you how to choose the perfect local ingredients.
You'll learn to make three dishes including an appetizer, a main course, and a dessert, all of which you get to enjoy with a glass of Croatian wine.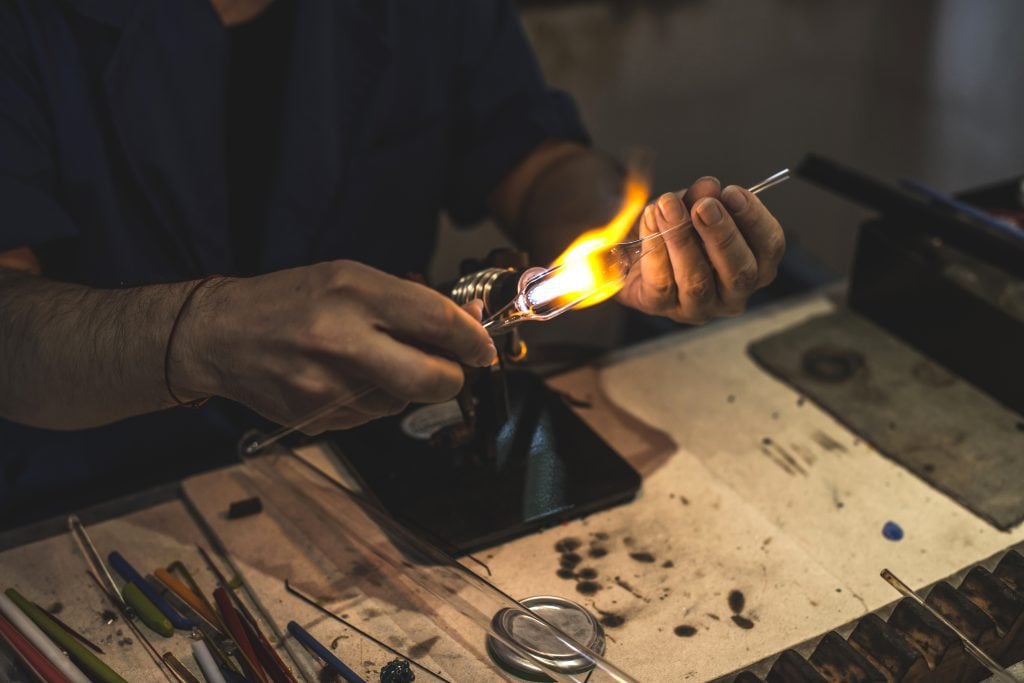 Learn Flameworking and Make Glass Art
For a truly unique experience in Zagreb, you can try glass sculpting! This is a great way to learn a new craft and take home a unique souvenir.
You'll visit a glassmaking studio in the heart of Zagreb, where you'll be working with small handheld torches rather than blowing glass into the giant glory holes you see on Blown Away.
You'll use your torch to sculpt a glass-blown vase or pendant of your own. After one week, your item will be available for pickup or shipment. You can book this tour here.
Learn Falconry Outside the City
Looking for one of the most unusual things to do in Zagreb? Consider a falconry tour! You'll visit Medvedgrad Castle on Mt. Medvednica, which has amazing views of the city, and you'll get to see a falconry demonstration firsthand.
This tour includes round-trip transportation from Zagreb. First, you'll spend two hours at the castle where you can explore it and learn about its history. You'll then go for the falconry demonstration and watch highly trained birds of prey and their connection with a person.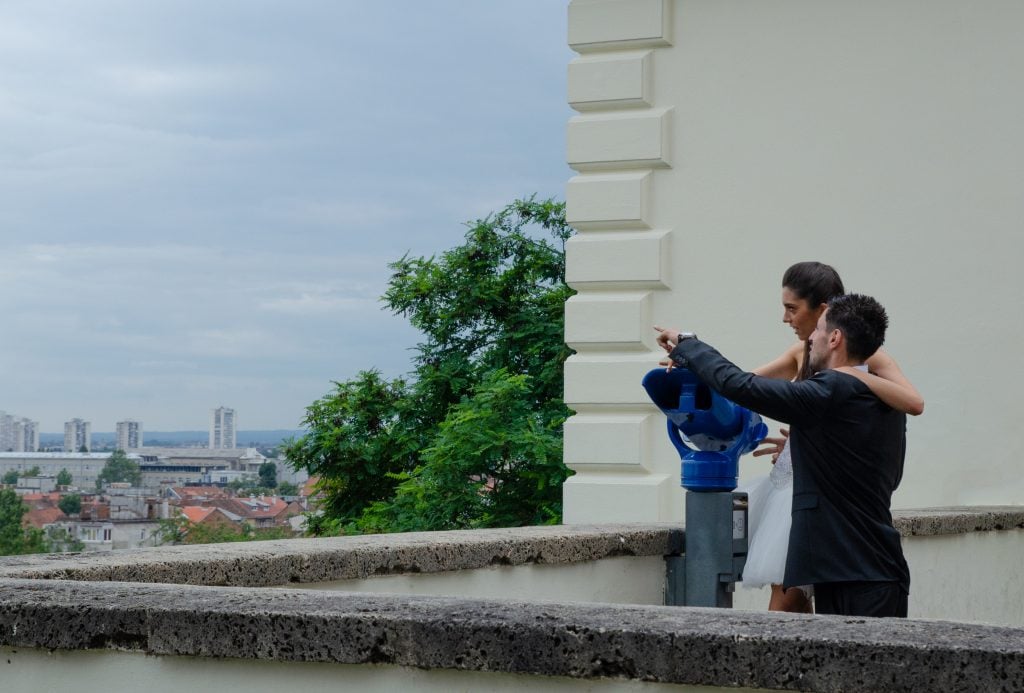 Book a Professional Photo Shoot in Zagreb
I love booking photo shoots in different cities I visit through Airbnb Experiences. This way, you'll end up with high quality photos of yourself in a beautiful location — oh, and you won't have to ask strangers to take your photo or stick to selfies.
This photographer focuses on portraits, the kinds that look expensive, and takes you around the most beautiful neighborhoods in Zagreb.
This photographer will give you a 50-shot package with shots taken throughout the city. You'll also receive a guide to their favorite places in Zagreb, including restaurants and coffee shops.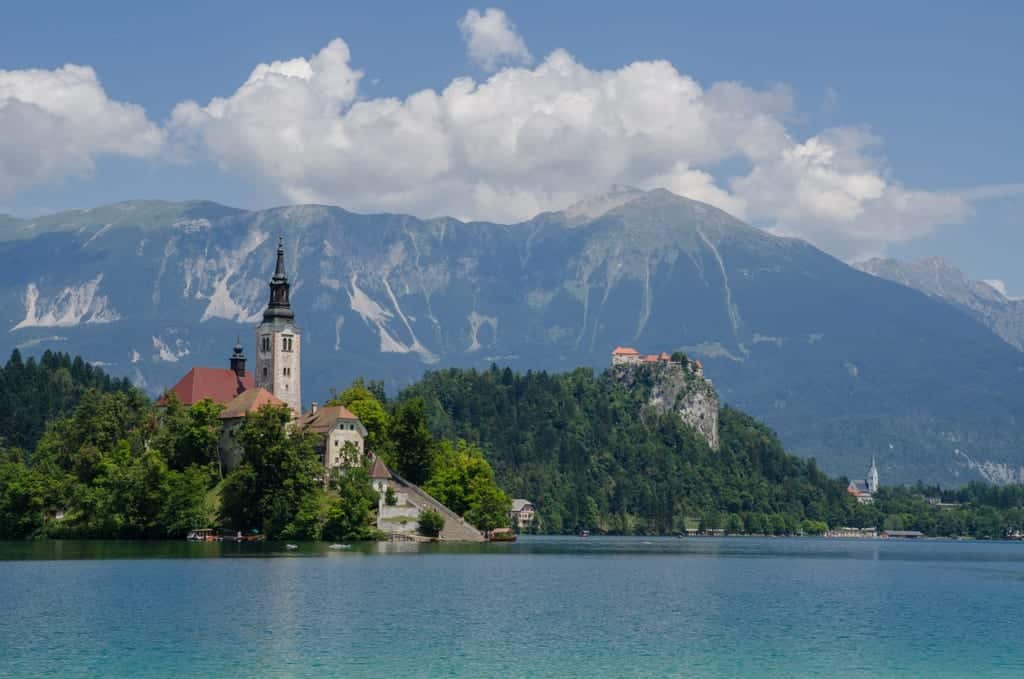 Visit Slovenia
I know, I completely understand — Croatia is great, but it's hard NOT to visit another country when you're SO CLOSE! Zagreb is located very close to the Slovenian border. If you have the time, consider taking a trip to the nearby country.
I recommend visiting the enchanting small city of Ljubljana, which is an hour and 45 minutes from Zagreb by bus (90 minutes by car). If you're willing to go further, the spectacular lakeside town of Bled is a two-hour drive from Zagreb, which I only recommend doing by car.
Want to join a group tour? This day trip from Zagreb includes both Ljubljana and Bled! You'll visit Ljubljana's old city center, the Ljubljana River's Triple Bridge, Bled Castle, and Lake Bled, where you'll go on a wooden boat ride.
This full day tour lasts approximately 13 hours, so just know that this one is a long one.
Read More: Scenes from a Slovenia Road Trip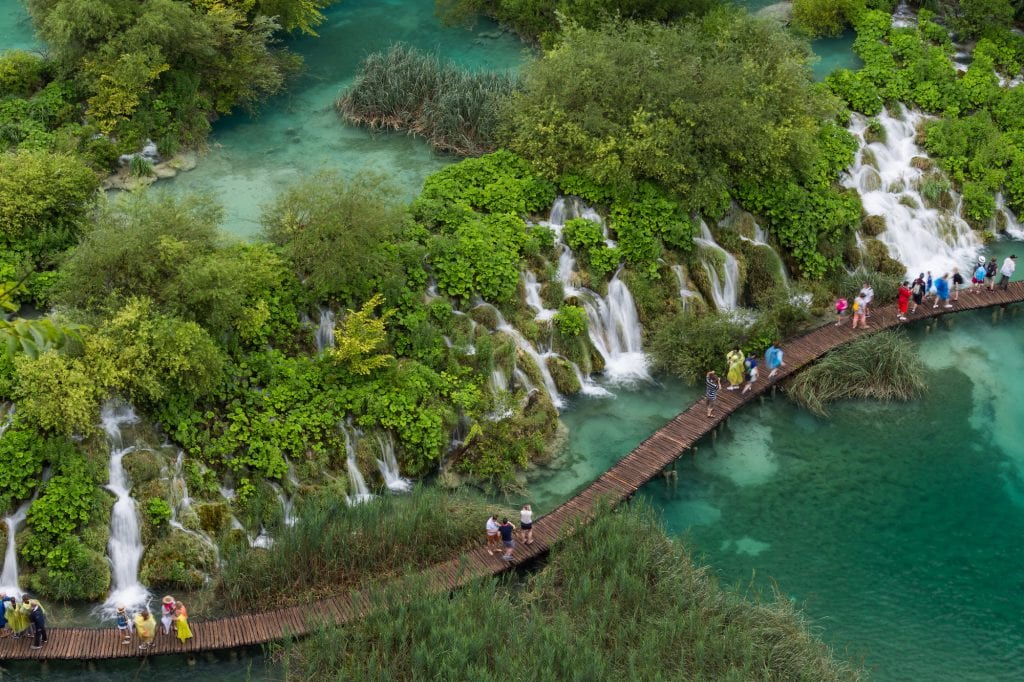 Visit the Plitvice Lakes
So many people I know who visited Croatia did so because they saw a picture of Plitvice Lakes National Park. This area is filled with cascading waterfalls and looks straight out of Fern Gully. It's also one of Croatia's UNESCO World Heritage Sites.
This is one of my favorite places to enjoy nature in Croatia, but keep in mind it gets very busy during the summer months, especially around the popular Lower Lakes.
If you're road-tripping through Croatia, I recommend visiting the Plitvice Lakes on the way to the Dalmatian Coast, spending two nights in the area so you have one full day at the national park before continuing your trip.
But if you're only visiting Zagreb and not road-tripping, you might prefer doing an organized day trip from Zagreb, which is about a two-hour drive each way.
This Plitvice Lakes tour departs from Zagreb, visits the lakes and surrounding area, and returns 10 hours later.. It includes round trip transportation, admission fees to the National Park, and a tour guide during your trip.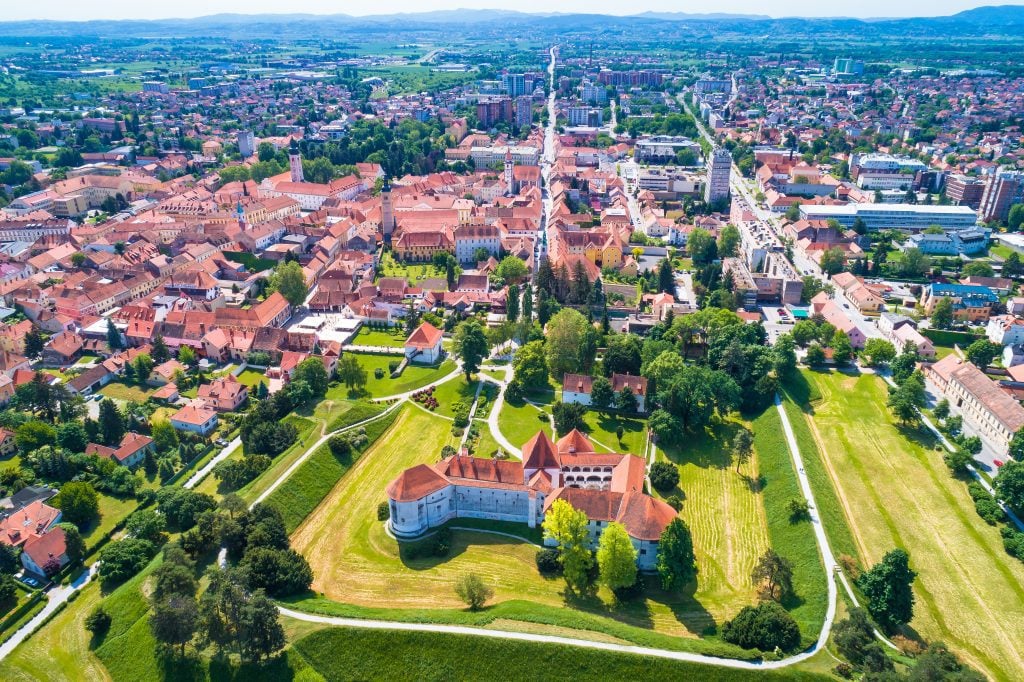 Day Trip to Varaždin and Trakošćan Castle
Varazdin is a beautiful Baroque town about an hour's drive from Zagreb, and it makes a worthwhile day trip from Zagreb. You can add on to your day by visiting Trakošćan Castle, which is perched on a hill on a river and looks straight out of a fairy tale.
You can visit both Varaždin and Trakošćan Castle on this organized day trip from Zagreb, which lets you sit back and enjoy the scenery with the expertise of a tour guide.
You can also easily visit these spots on your own if you have a rental car.
Celebrate Advent in Zagreb
Croatia may not be what first comes to mind for Christmas markets in Europe — but I promise you, they are ESPECIALLY good here. Christmas here is a festival called Advent in Zagreb, which takes place from the last week in November into early January.
Advent is a merry time of year in Zagreb, and the city is full of Christmas lights, themed streets, and an outdoor skating rink. It also continues to grow larger every holiday season.
If you're visiting Zagreb during Christmas time, expect festive huts selling souvenirs and food, Christmas lights in gorgeous displays everywhere, and smiling locals enjoying the holiday spirit.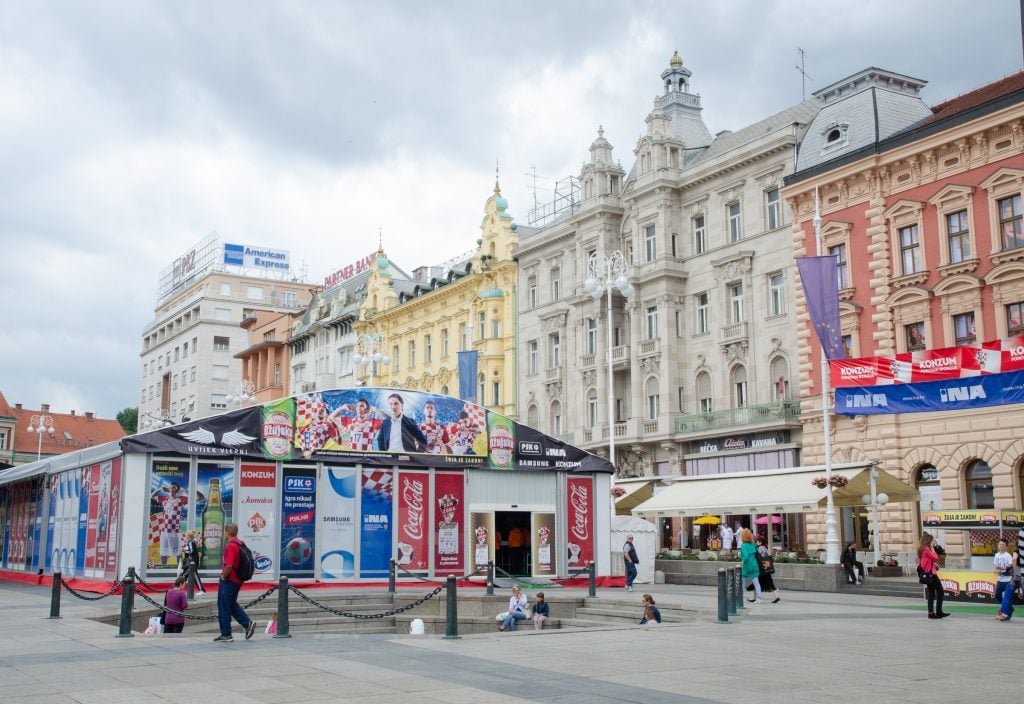 Where to Stay in Zagreb
I recommend staying in or close to the Old Town of Zagreb to maximize your time in Croatia's capital. You'll be able to explore the city on foot — always a huge plus — and have everything at your fingertips.
Here are the top-rated hotels in Zagreb:
Find deals on Zagreb hotels here.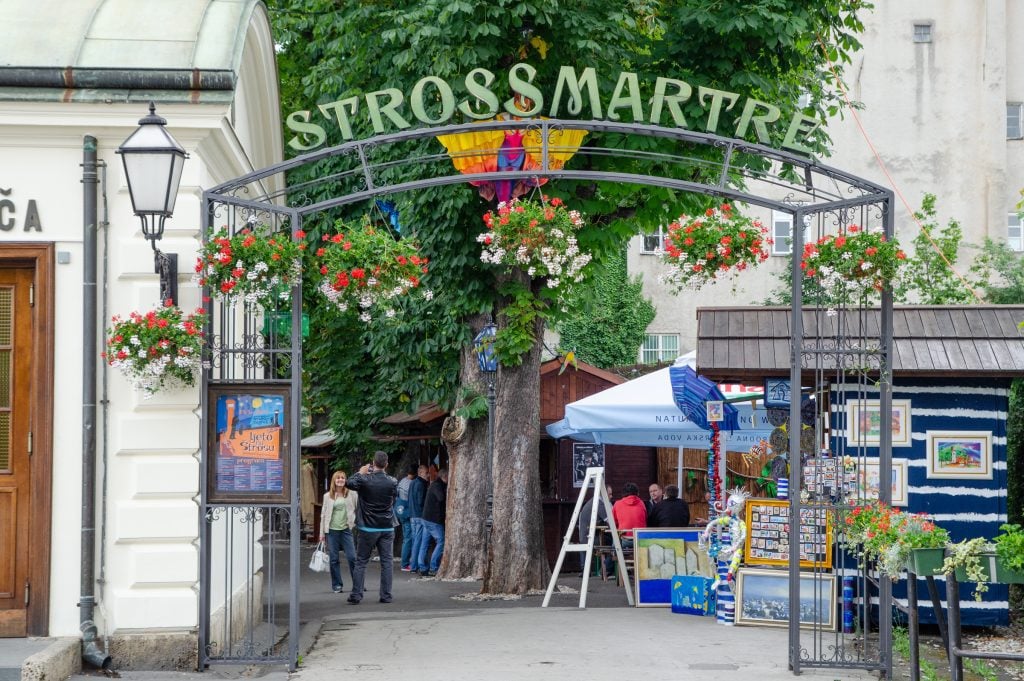 How Much Time to Spend in Zagreb
I think a day or two is enough time to sink your teeth into Zagreb and get to know the city — though if you have more than two days, you can always explore more deeply, or take a day trip or two!
At minimum, I recommend you have one full day in Zagreb. Spend it exploring both the Lower and Upper Towns, and don't forget the Museum of Broken Relationships.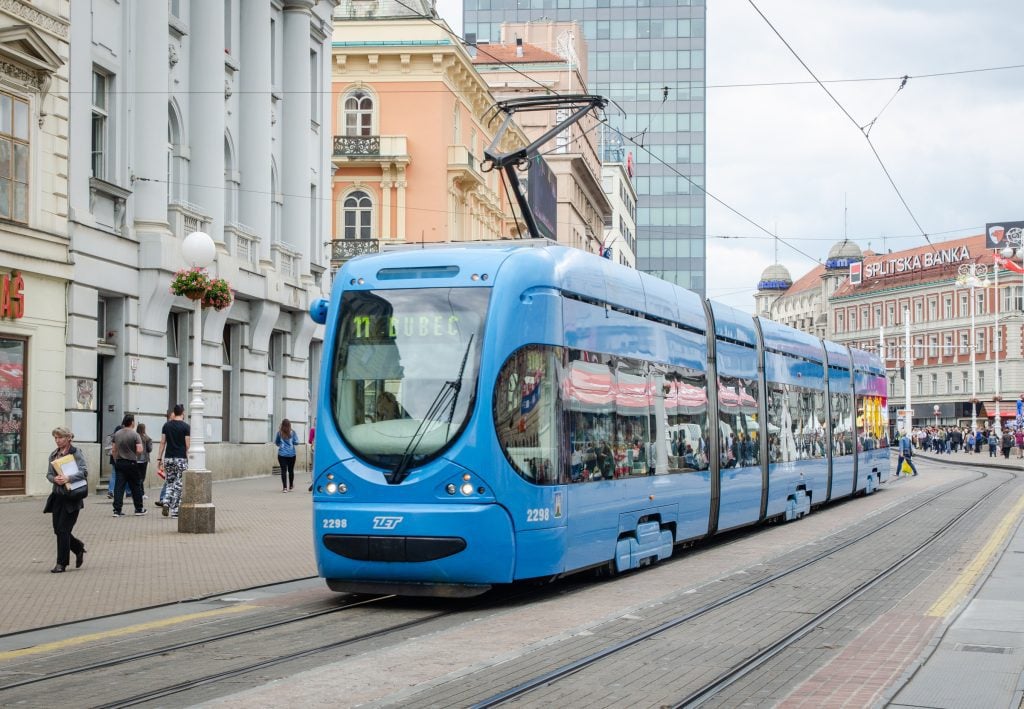 How to Get To Zagreb
If you're arriving in Croatia by air, you'll probably fly into Zagreb Airport. You can find connections throughout Europe, both on Croatian airlines and various other airlines. If you're coming from the US, you might fly via Frankfurt or London or Milan. Check flight pricing on Skyscanner here.
Zagreb is also connected by train, with direct journeys to Ljubljana, Vienna, Belgrade, Split, and more. Keep in mind that trains don't run to Dubrovnik. There is also a strong bus network in Croatia and I recommend comparing bus and train times and prices, because in this country the bus is often better than the train.
And I absolutely love exploring Croatia by car, and highly recommend it. Roads are in great condition, drivers are decent, so many destinations are easily accessed by road, and it's a very easy to travel by road trip.
As for getting around Zagreb, you can walk around quite a bit of the city, while supplementing your journeys with trams and buses. Uber exists in Zagreb, too.
Best Time to Visit Zagreb
If you're looking for a pleasant climate without too many tourists, the best time to visit Zagreb is during the spring and fall. Think April through June, and late September through October.
Croatia is very busy during the summer months, with many people coming for the islands and beaches, but deciding to visit the Croatian capital as well. This can be a crowded and expensive time of year, but Zagreb's crowds are never on the level of, say, Dubrovnik's.
In terms of festivals, like most European cities, Zagreb puts on a number of fun festivals in the summer months. Advent in Zagreb makes the city particularly festive and joyous between late November and early January.
That said, Zagreb is a city full of museums, cafes, and restaurants, and that means you can have a great time here year-round. Yes, even in the winter. I wouldn't be opposed to visiting Zagreb in the winter. Just make sure you bring a nice winter jacket and some gloves!
Read More: Best Time to Visit Croatia
Travel Insurance for Zagreb
A lot of people don't think it's necessary to get travel insurance for Croatia — after all, it's a safe country with decent healthcare. But you need it, even in Zagreb. If you get sick or injured on your trip, if you get robbed, or even if you have to be flown home, travel insurance will protect you from financial ruin. I have used World Nomads for trips to Croatia.
I have thankfully never needed to call my travel insurance for help while in Croatia — but I do have a friend who had to visit the hospital after being stung by a wasp in Split, one who sprained her ankle after falling down the steps in Dubrovnik, and one who got her wallet stolen and needed to go to the police station.
While Croatia's hospital prices aren't anywhere near what the US would charge you, you could end up paying a lot of money for a serious medical issue. But travel insurance protects you and refunds you for your costs. It's the kind of thing you don't know you need until you need it. See if World Nomads is right for you here.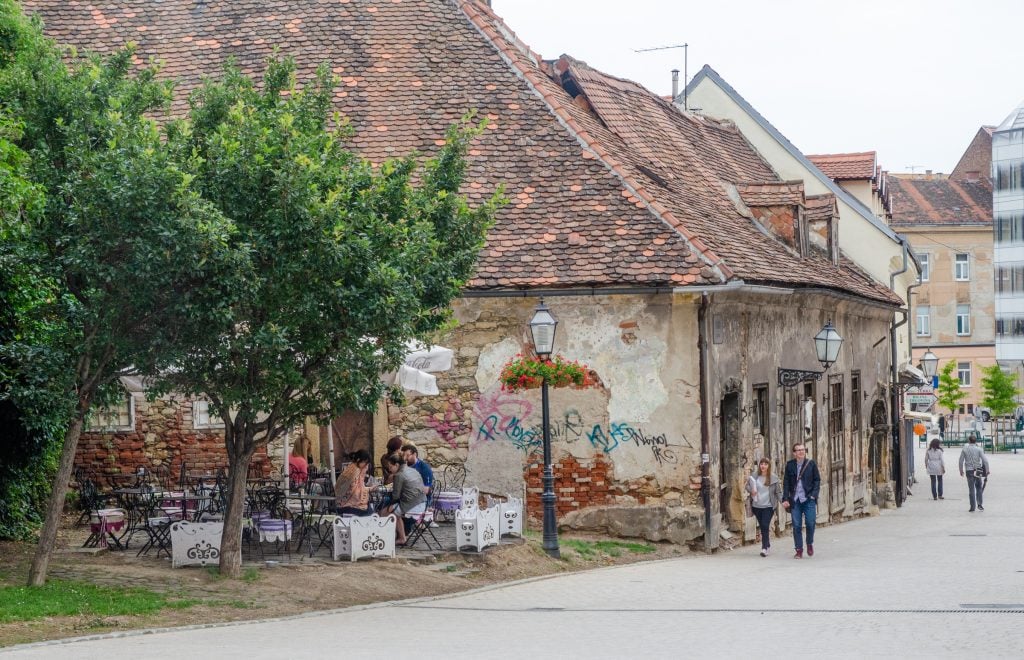 Is Zagreb Worth it?
Yes, visiting Zagreb is definitely worth visiting, even if you're planning on visiting islands and beaches for the rest of your Croatia trip! Visiting Zagreb will give you a much greater insight into what Croatia is today — and that's before you include the shops, coffeeshops and museums.
Enjoy your time in Zagreb — then I hope you head on to one of my many favorite destinations in Croatia!
Planning a Trip to Croatia:
Croatian Islands and the Dalmatian Coast:
Istria and the North: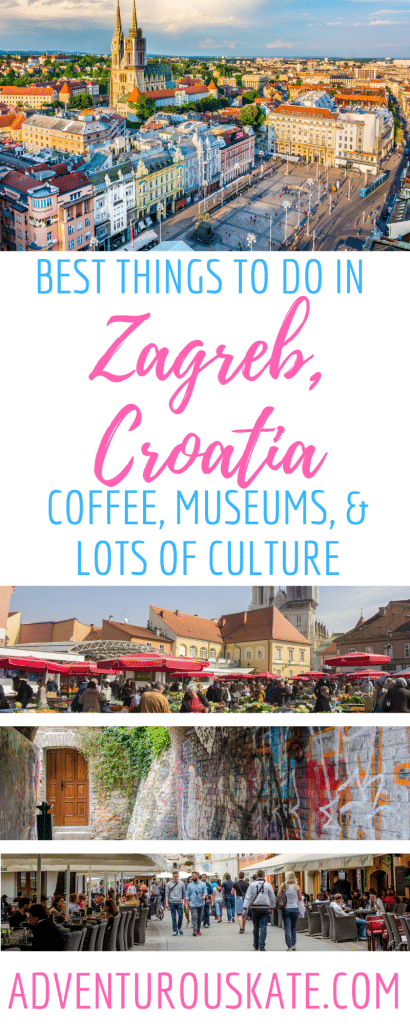 Have you been to Zagreb? What's your favorite thing to do? Share away!