Adventurous Kate contains affiliate links. If you make a purchase through these links, I will earn a commission at no extra cost to you. Thanks!
I've been effusive in praise for the town of Rovinj in Istria, Croatia. While I could wax poetic about this special place for days, I'm sure you'd much rather look at the beautiful photos!
Here is Rovinj in a nutshell: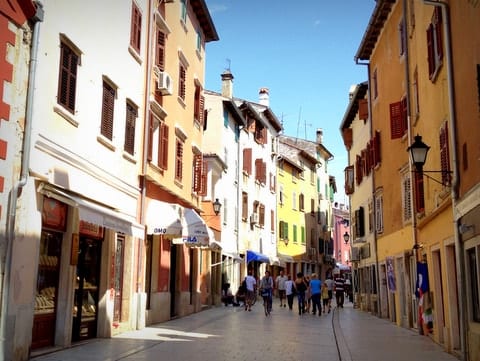 Entering Rovinj's Old Town, the streets are suddenly painted in bright pastel colors. We found a nice boutique where we bought several bottles of delicious Istrian olive oil to take home.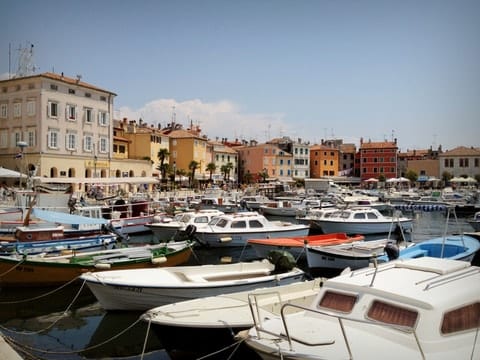 The port of Rovinj is filled with boats from all over the world. I think it's the port that gives Rovinj its authentic feel — it's still a quintessential Mediterranean fishing village, even through the explosion of tourism.
There's the postcard shot, which everyone in Rovinj tries to get…
Postcard-like images of Rovinj are even reprinted on sugar packets! Not a bad souvenir to take home if you're watching your pennies.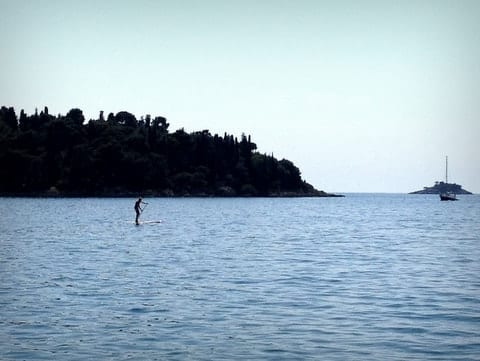 A lone paddleboarder makes his way across the ocean waves.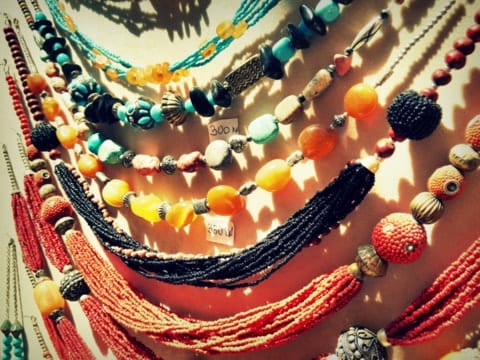 There are jewelry stores all over the place in Rovinj, especially on the back streets. These 300 kuna necklaces cost approximately $50 each. Good luck bargaining them down.
To get the best view in town, climb the bell tower of the church. After the climb to the top, this is the reward waiting for you!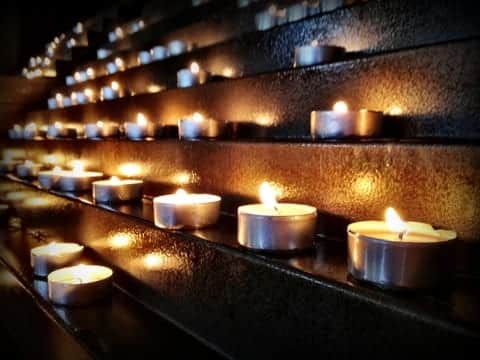 Candles lit inside the church — I make sure to light one for my grandmothers in almost every church I go to.
Rovinj was one of the highlights of our trip — and if you make it to Istria, this is the one place, above all, that you should visit.
Which photo is your favorite?
Planning a Trip to Croatia:
Croatian Islands and the Dalmatian Coast:
Istria and the North:
Get email updates from Kate
Never miss a post. Unsubscribe anytime!