Adventurous Kate contains affiliate links. If you make a purchase through these links, I will earn a commission at no extra cost to you. Thanks!
What are the best day trips from Boston? Have I got a post for you! Boston is a brilliantly situated city, surrounded by seaside towns, cool beaches, and natural wonders. Whether you're staying in downtown Boston or out in the suburbs, whether you're traveling with kids or on your own, there's so much to see throughout Massachusetts and beyond.
And if there's anything I know like the back of my hand, it's Boston day trips — the ones that are worth it (Newburyport! Providence! Portland!), and the ones that are bad ideas (don't even THINK about day tripping to Martha's Vineyard).
I grew up 20 minutes outside Boston — Reading, specifically — and spent several years living in Boston as an adult. Today, I spend much of the year in the Boston area with my family. I feel very lucky to be from New England, which is filled with fabulous places to visit, from my beloved Portsmouth, New Hampshire, to Provincetown, the funky tip of Cape Cod.
While most of these Boston day trips require a car, several of them can be done with public transportation. Read on to see which day trips from Boston are best for you.
I would like to acknowledge and honor the Massa-adchu-es-et (Massachusett), Pawtucket, Pokanoket, Wôpanâak (Wampanoag), Nauset, Pentucket, Abenaki/Abénaquis, Wabanaki and Mohican people, the Indigenous stewards and traditional owners of the unceded land now known as the Greater Boston area.
This post was last updated in March 2022.
Best Day Trips from Boston
There are lots of day trips from Boston — but which ones are best? It all depends on what you're looking for as a traveler.
There's a lot to consider, so here are my four big tips:
Tip #1: Don't go overboard with history-oriented day trips if you're not into history.
Yep, we've got a lot of wonderful historic sites in New England, and most travel writers tend to disproportionally play them up, but not everyone is up for doing historic day trip after historic day trip. I know I'm not.
Tip #2: Don't just visit other cities.
Portland, Portsmouth, and Providence are great, but if you're in Boston, you're already in a city, and you shouldn't miss out on the other side of New England: small towns and areas of natural beauty.
Tip #3: Keep your destinations within a two-hour drive.
If not, you'll be spending a huge chunk of your day driving. Each destination I'm listing here is within a two-hour drive of Boston, with the occasional exception noted.
Tip #4: Make sure you have the right train station.
Boston has two main train stations: North Station and South Station. Trains to northern destinations depart from North Station; trains to southern destinations depart from South Station. There is also Back Bay Station, which is the first stop after South Station, so if you're staying around Back Bay, you can just hop on the train there. Buses depart from South Station Bus Terminal.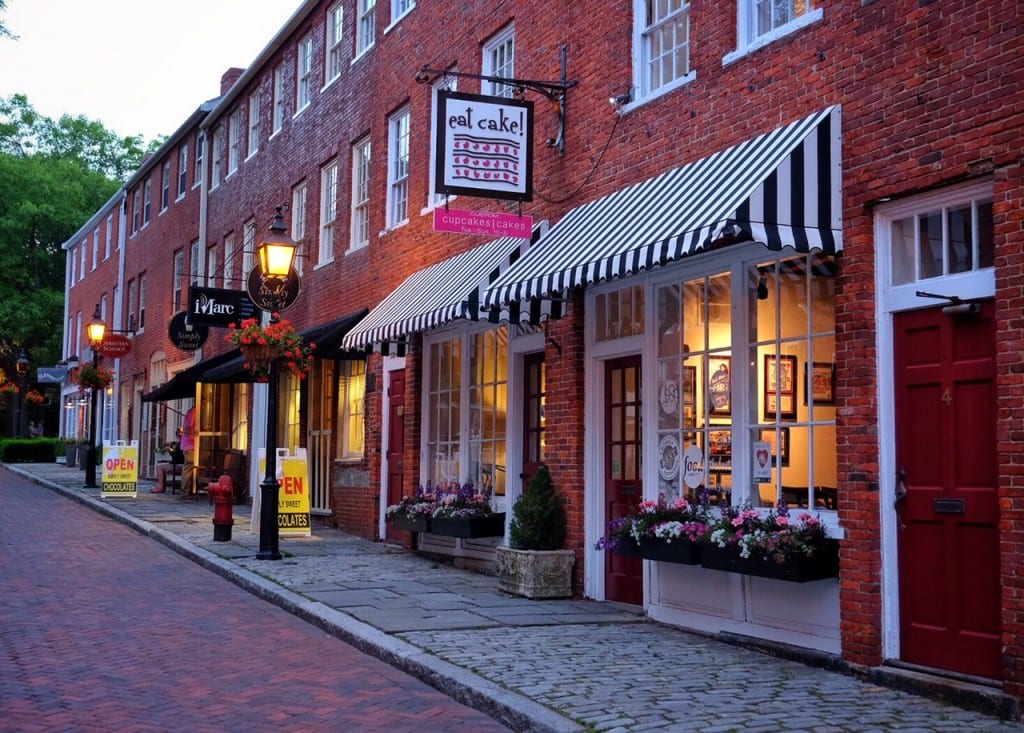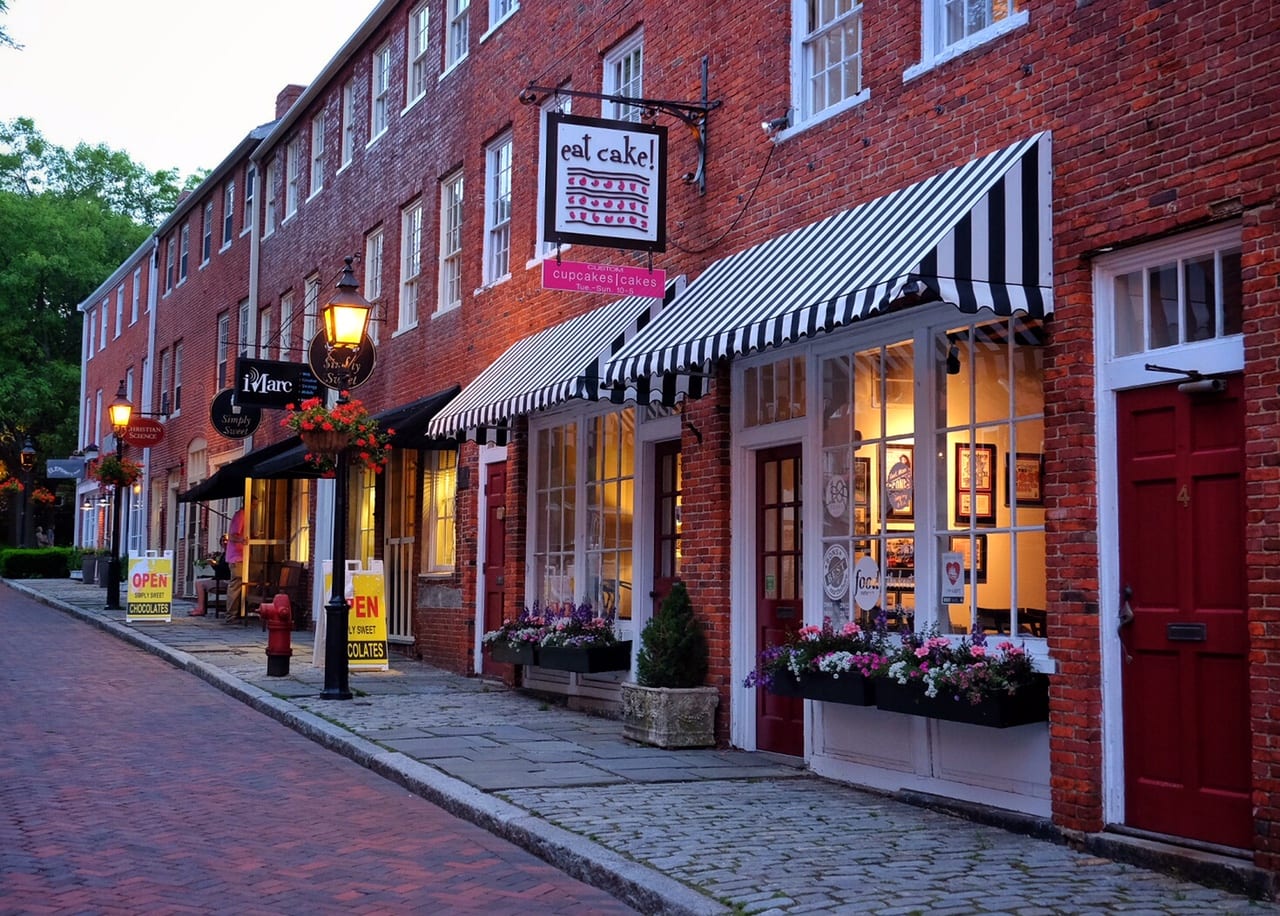 Newburyport, Massachusetts
If you're looking for quintessential New England seaside towns, Newburyport is one of my absolute favorites. This is small town New England at its best. Located north of Boston on a convenient commuter rail line, Newbury has a lovely waterfront, a beautiful downtown area with lots of fun shops, and easy access to the beach and wildlife at Plum Island.
Best things to do in Newburyport: This is a nice town for just walking around, and I encourage you to go in without too big of an agenda. Walk along the waterfront, browse the treasures at Oldies Marketplace, visit the Custom House Maritime Museum or Cushing House (the Museum of Old Newbury), or even go on a food tour with Taste Newburyport.
Plum Island, a barrier island along the coast, is technically split between the towns of Newburyport, Newbury, Rowley, and Ipswich. You can stake out a nice spot on the beach — but Plum Island really excels at wildlife. Check out the bird life at Parker River National Wildlife Refuge, go kayaking, ride your bike along the trails, and enjoy the atmosphere.
There are plenty of dining options in Newburyport, but if you want a really local spot, head to The Grog. There's nowhere else I go in town. This hole-in-the-wall pub has dollar oysters (you need to ask for them!), lots of interesting beers on tap, and delicious appetizers, including a nice chowder.
How to get from Boston to Newburyport: Newburyport is about a 45-minute drive from Boston. The train from Boston (North Station) to Newburyport takes one hour. If you're heading to Plum Island, you'll want to have a car.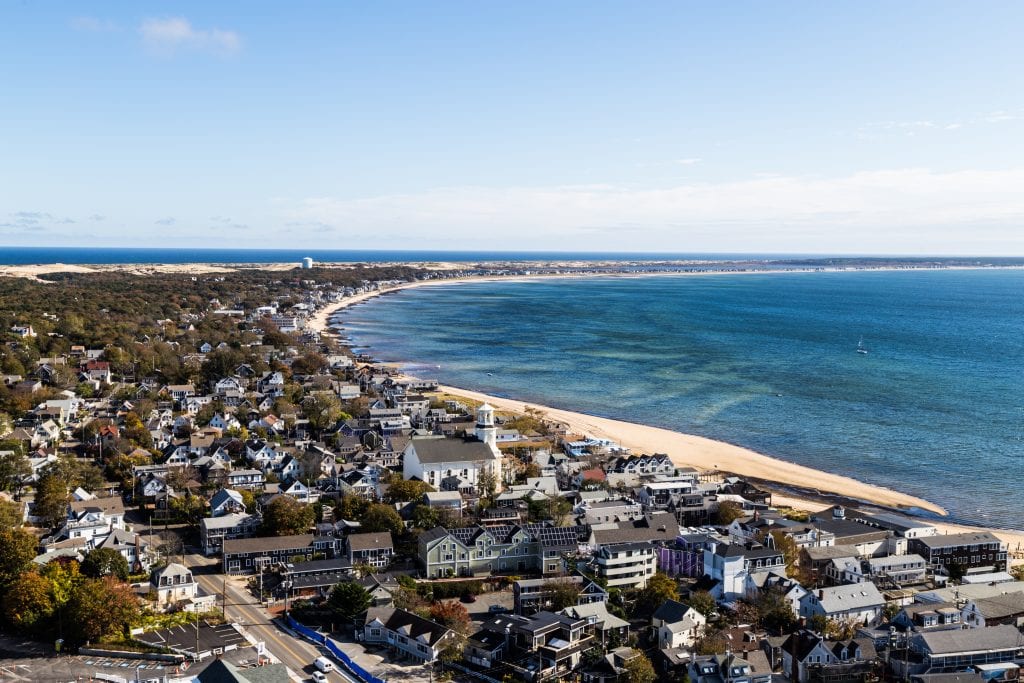 Provincetown, Massachusetts
If you're looking for a summertime day trip that combines a nice beach and an active town, both classic New England style and modern hotspot, Provincetown is the perfect choice! P-Town, a popular summer destination and legendary LGBTQ summer getaway, is at the very tip of Cape Cod.
Normally, I don't recommend doing a day trip to Cape Cod during the summer because you'll inevitably be sitting in hours of traffic at the Sagamore Bridge. But Provincetown is the one exception — because you take the ferry! The fast ferry runs direct from Boston to Provincetown from mid-May through mid-October, and it only takes 95 minutes each way. You can check the ferry schedule here.
In Provincetown, you can have a beach day or an exploration day — or a little bit of both!
Best things to do in Provincetown: Enjoy relaxing at Racepoint Beach, check out the Pilgrim Monument and Provincetown Museum (the only permanent exhibition that tells the story of the Pilgrims' arrival from the point of view of the Wampanoag), explore the shops and galleries on Commercial Street, go wine tasting at Truro Vineyards (just south of Provincetown in North Truro), try beers at the Provincetown Brewing Company, see a Zoe Lewis show.
See the full list of things to do in Provincetown here.
If you're going to eat, check out The Lobster Pot — check out their Portuguese soup with red beans, kale, linguica, and chorizo, featured by Anthony Bourdain on Parts Unknown. Southeast Massachusetts is home to a big Portuguese community, so take advantage!
How to get from Boston to Provincetown: The fast ferry takes 95 minutes and departs from the World Trade Center in Boston's Seaport District. That's the only way I'd recommend doing a day trip, as the drive to Provincetown takes 2.5 hours without factoring in the bottleneck at the Sagamore Bridge.
Want more? See my full Provincetown guide here!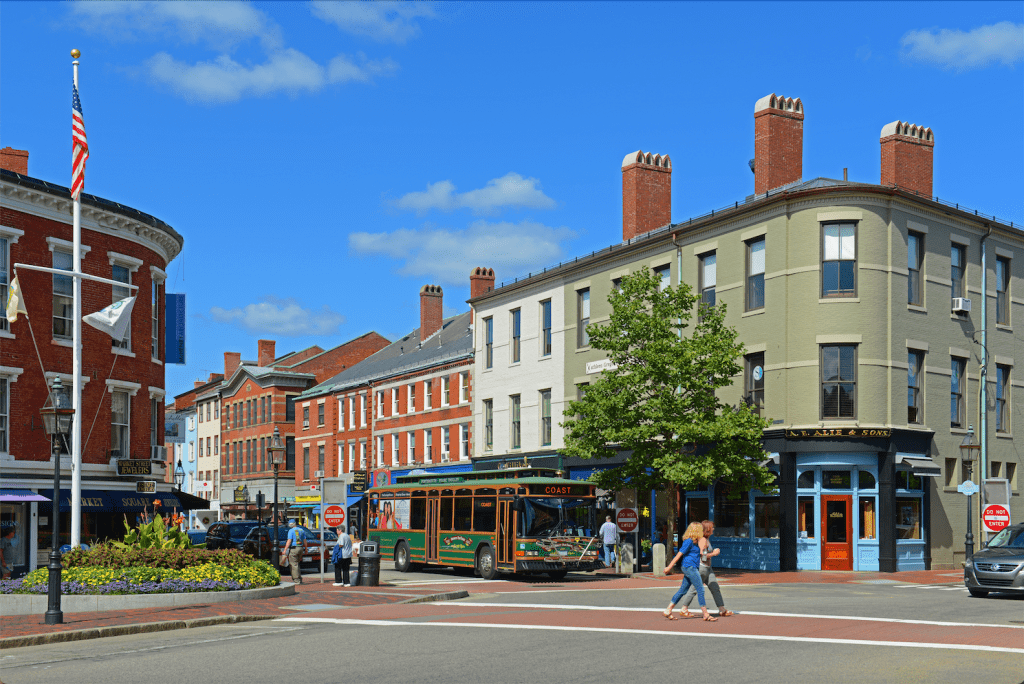 Portsmouth, New Hampshire
Portsmouth is one of my favorite places to take people visiting New England for the first time. It simultaneously has the feeling of a small town and a medium-sized city, all perched on New Hampshire's brief sliver of coastline, a stone's throw from Maine. It has a funky, almost bohemian feel in some parts. Throw in fresh seafood and surprisingly few tourists and you've got a great spot for a day trip from Boston.
Portsmouth is on a lovely stretch of waterfront, just across the water from Kittery, Maine, so it pairs well with the south coast of Maine. I often pair a day trip to Portsmouth with a visit to The Maine Diner in nearby Wells, Maine, one of my favorite restaurants on the planet.
Best things to do in Portsmouth: Portsmouth, like Newburyport, is the kind of destination that lends itself to walking around and exploring. Browse the Portsmouth Book & Bar bookstore while enjoying a coffee or beer, explore the shops on Market Square, check out the Strawbery Banke Museum and its historic homes, take a self-guided tour of the Black Heritage Trail of New Hampshire, try some beers at the Portsmouth Brewery, and walk across the bridge into Maine (fun if you've never walked into another state before!).
As for where to eat, there are tons of spots! My favorite is The Friendly Toast, a joyful diner-like spot serving up creative dishes. River House is a great spot for dining right on the water. Portsmouth Brewery has a great menu of American comfort classics.
How to get from Boston to Portsmouth: Portsmouth is about an hourlong drive from Boston. There are also buses that take an hour and 20 minutes from South Station Bus Terminal.
See more on my sister site, New Hampshire Way:
27 Fun Things to Do in Portsmouth, NH
Best Portsmouth NH Restaurants
Best Portsmouth, NH Hotels and B&Bs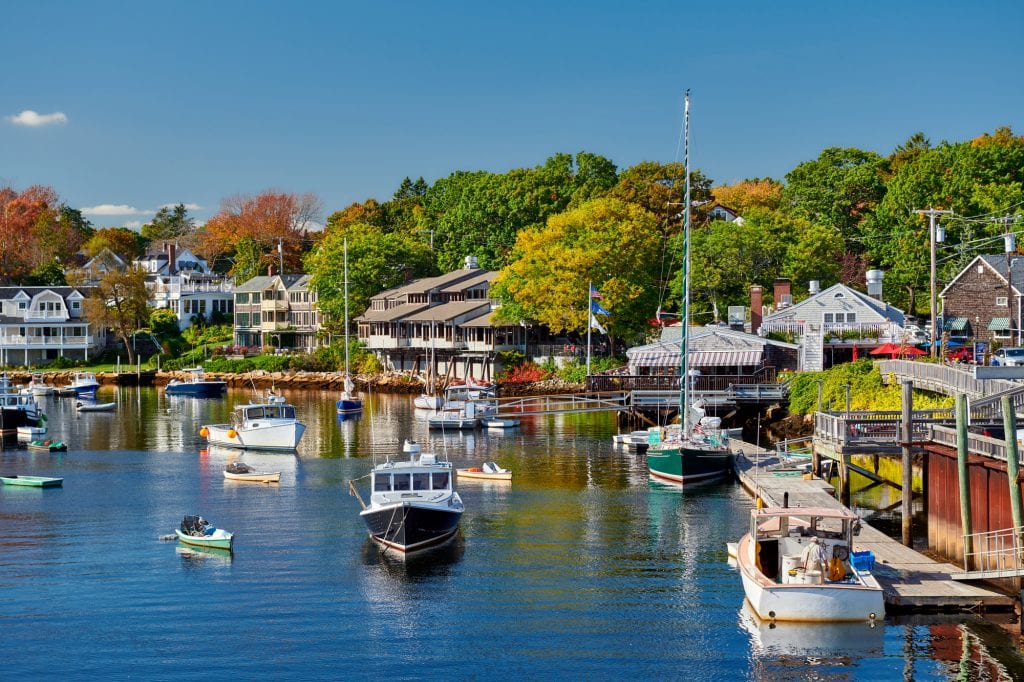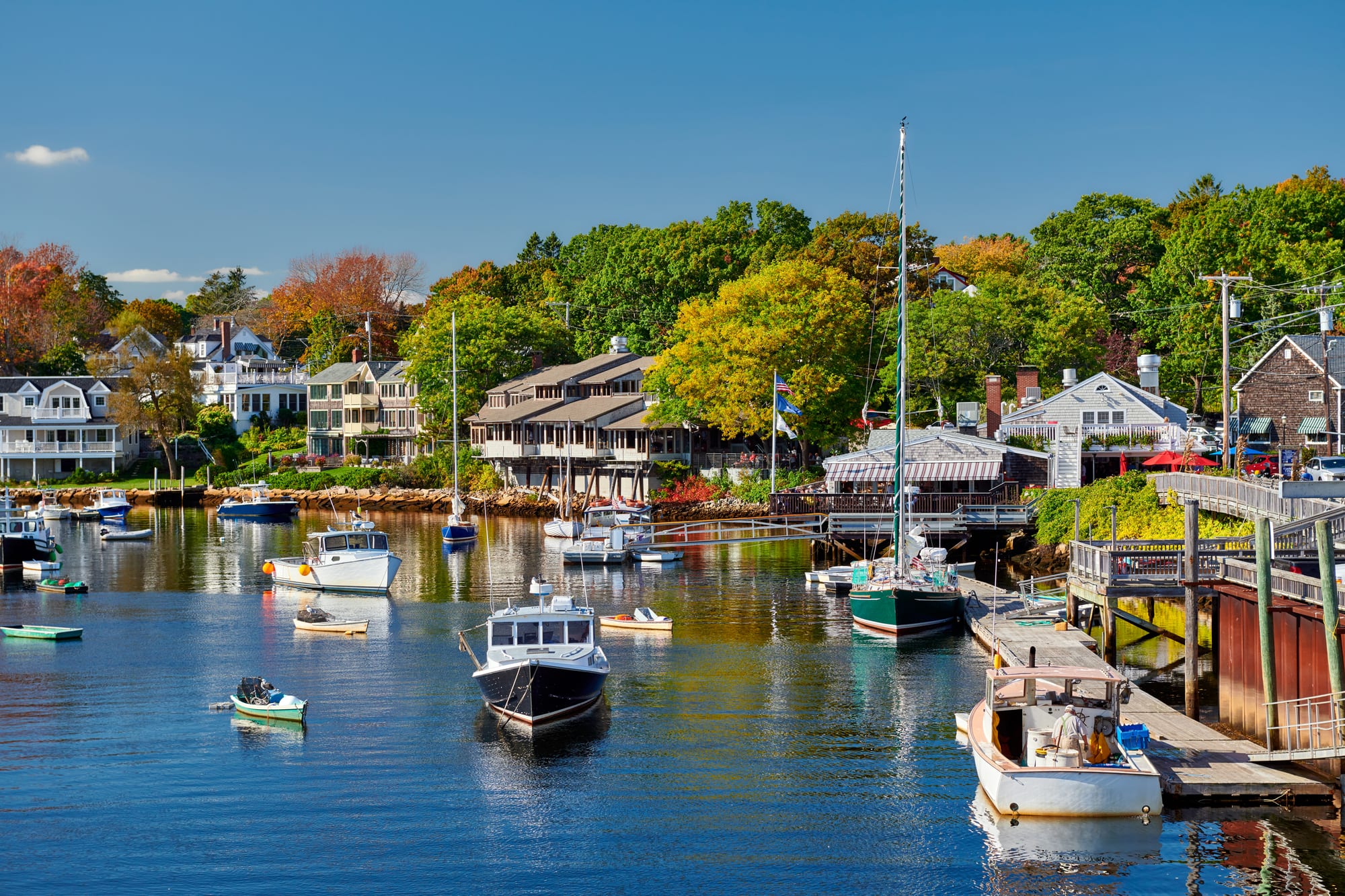 South Coast of Maine
Ever wanted to visit Maine? You can absolutely do that on a day trip from Boston! Maine's south coast is closer to Boston than you'd think. (So close, in fact, that some people refer to the south coast as "North Massachusetts." Hehe.) Even so, you'll see that Maine has a personality all its own, where life is slower, houses are brighter, and relationships are strong.
Ideally, I recommend visiting a few destinations in a single day trip. Morning in Kennebunkport, late lunch at the Maine Diner in Wells, and an afternoon and evening in Ogunquit would be lovely! Here are destinations in southern Maine worth visiting, from north to south:
Kennebunkport — Most famous for its longtime summer residents, George and Barbara Bush, Kennebunkport is one of the classic beauties of southern Maine. The town is beautiful on its own; it's also home to Gooch's Beach, a few nice museums, food tours, and trolley tours.
Wells — Home to a lovely stretch of beach and one of my favorite restaurants on the planet, The Maine Diner. They make the best seafood chowder IN THE WORLD, a fantastic lobster pie, a hot lobster roll with butter, blueberry pie, and a dish my friends and I swear we're going to order someday, the Clam-o-Rama. Everything here is good, even if you don't eat seafood.
Ogunquit — An artsy, colorful village and popular LGBTQ vacation spot, home to nice beaches and a rocky cove, Ogunquit is one of the most photogenic spots in a very photogenic state. Come here to enjoy the beach, hang out at the bars, explore the shops, or catch a show at the Ogunquit Playhouse. You can see my full guide to Ogunquit here.
York — Home to a large, calm beach, a picture-perfect lighthouse, a carnival-like fun park, and one of the coolest candy stores around, York makes an especially good choice for families with young kids. It's good for a brief drop-in or a lazy day away. You can see my full guide on York, Maine here.
Kittery — At the southern edge of Maine, Kittery is most famous for its outlet shopping and pretty waterfront. It's right next door to Portsmouth, New Hampshire, so these destinations pair well together. You can see my full guide to Kittery here.
Portland, Maine, is just north of Kennebunkport but it's more of a standalone destination. See more on that below.
How to get from Boston to Maine: Kennebunkport is about a 90-minute drive from Boston; the other towns are closer. This is one Boston day trip I recommend doing by car as there are lots of small towns to see and the public transport connections aren't the best.
Read More: My Guide to Ogunquit, Maine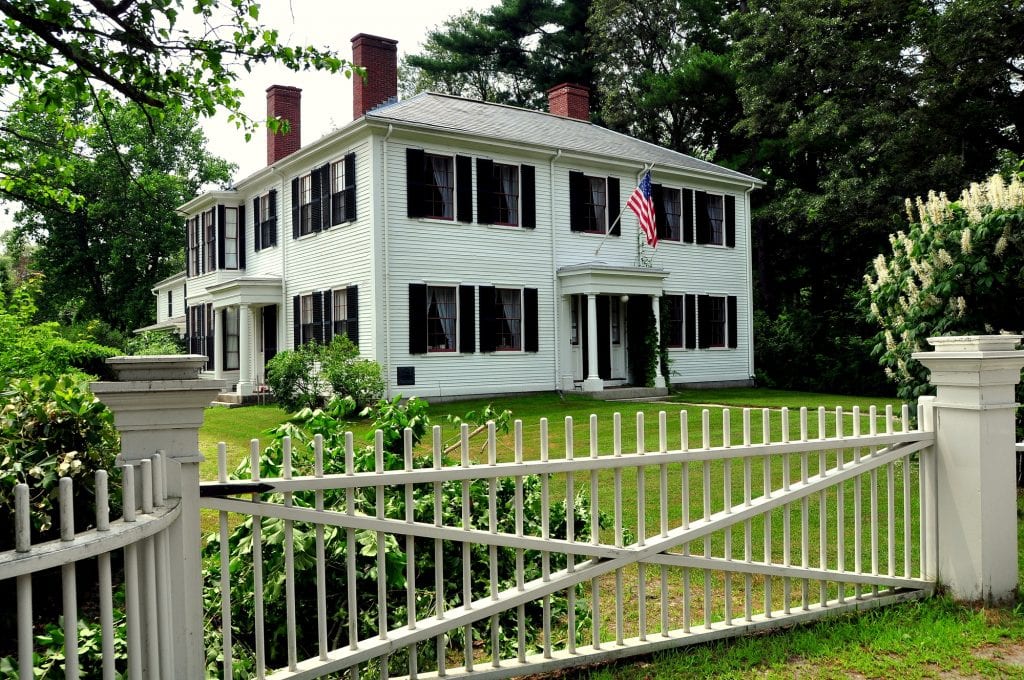 Lexington and Concord, Massachusetts
Yes, the shot heard 'round the world was first fired from Lexington and Concord, starting the American Revolution. Massachusetts bleeds Revolutionary War history, and Lexington and Concord are great towns to explore that time period — as well as literary history. These towns were home to Louisa May Alcott, Ralph Waldo Emerson, Henry David Thoreau, and more.
If you're into history of this time period — or craving a break from Boston's crowds and skyscrapers — Lexington and Concord, two historic towns side by side, make a lovely Boston day trip.
Best things to do in Lexington and Concord: Check out Walden Pond, a natural escape where Thoreau wrote Walden; dive into American Revolution history at Minuteman Historic Park; see Louisa May Alcott's home at Orchard House; tour the Battle Green, where the shot heard 'round the world was fired; check out Lexington's historic buildings like Buckman Tavern and Hancock-Clarke House.
For food, continue the historic theme at Concord's Colonial Inn, which dates back to 1716 and has two restaurants serving classic Yankee dishes alongside more modern offerings.
How to get from Boston to Lexington: Lexington is about a 20-minute drive from Boston; there are public transportation connections that take closer to an hour. I recommend doing Lexington and Concord by car because the attractions are pretty spread out.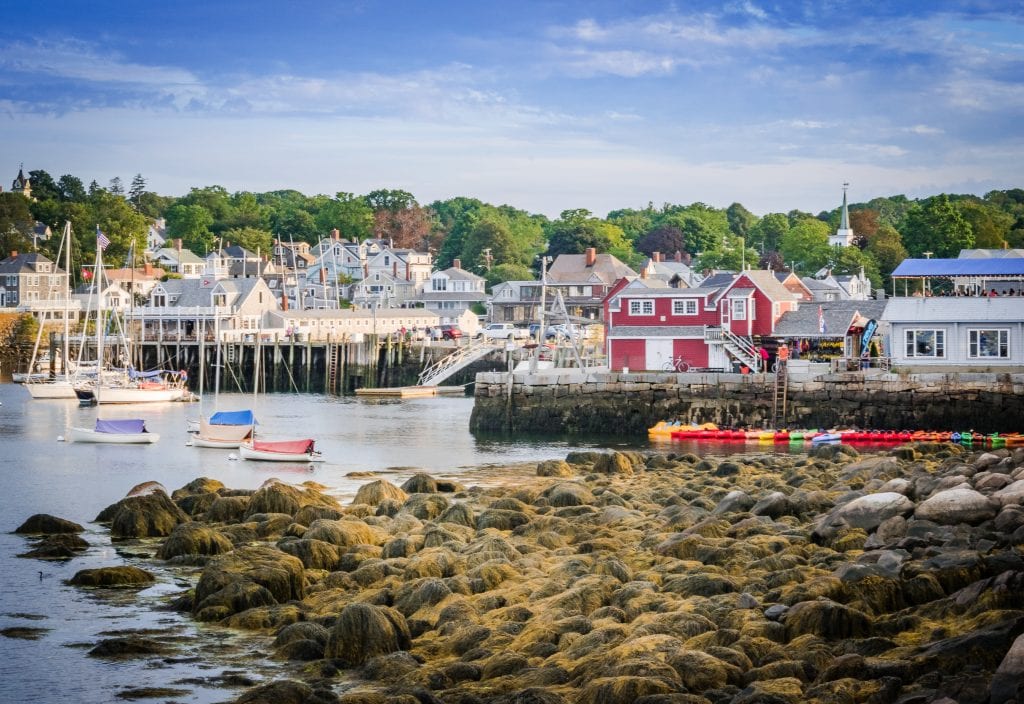 Rockport, Massachusetts
If you're looking for a visually stunning small seaside town in Massachusetts, you're going to love Rockport. This little town on Cape Ann, the "other" cape in northeast Massachusetts, makes a beautiful day trip. There's a reason why North Shore residents treasure Rockport as a lovely weekend getaway.
My favorite fun fact about Rockport is that it was the filming location for Sandra Bullock and Betty White's small Alaskan village in the movie The Proposal! Seriously! It's worth watching before you go to Rockport. Bearskin Neck, a tiny neighborhood of shops perched on the edge of town, could surprisingly look like a fishing village anywhere.
Best things to do in Rockport: Photograph all the fishing boats and painted cottages; check out the shops and art galleries on Bearskin Neck, sample all the fudges of Rockport Fudgery, relax on the beaches, take a walk along the rocky coastline at Halibut Point State Park, go on a Cape Ann whale watch. Also, don't overlook Gloucester, the town next door and a short drive away!
As for where to eat in Rockport, the quintessential experience is getting a lobster roll at Roy Moore Lobster Co. and eat it while looking over the water. Alternatively, head to the Azorean Restaurant and Bar in nearby Gloucester to enjoy flavors of Portugal's Atlantic archipelago.
How to get from Boston to Rockport: Rockport is about a 50-minute drive from Boston. You can also take the train from Boston (North Station) to Manchester (50 minutes) and from there take the connecting shuttle to Rockport (28 minutes).
Read More: 27 Fun Things To Do in Rockport, MA
Newport, Rhode Island
Newport may be another seaside New England town — but this one is a hell of a lot fancier. Newport is famous for its mansions, sailing, and history as one of the see-and-be-seen destinations among the American elite. During the Gilded Age, Newport became THE summer destination of America's greatest thinkers, with a party scene to match.
But is a destination for famous rich people in the 1900s worth visiting today? Absolutely. Newport today has lots of historical sites to explore, but at its heart it's a modern city. You come here for beaches and breweries, donut shops and Instagrammable cliff walks. And, of course, mansions that make you want to sing, "My God, this house is freakin' sweet!"
Best things to do in Newport: Go on the Cliff Walk, a 3.5-mile journey along the coastline, passing some of the biggest mansions; visit The Breakers, the most insane mansion in all of Newport; chill out on the beaches; try beers at Newport Brewing Company or wines at Newport Vineyards; explore the (much smaller!) colonial-era homes of The Point; visit the Newport Art Museum; watch the sunset over Naragansett Bay.
For eating, Jo's American Bistro does a fabulous lobster carbonara and features a $20.95 prix fixe menu Sunday to Thursday — great value if you're doing a day trip from Boston during the week.
How to get from Boston to Newport: Newport is about a 1.5-hour drive from Boston. There is a bus departing South Station that takes 2.5 hours. You can also take the train from South Station to Providence, then a bus to Newport, but I think that's too much of a hassle for a day trip.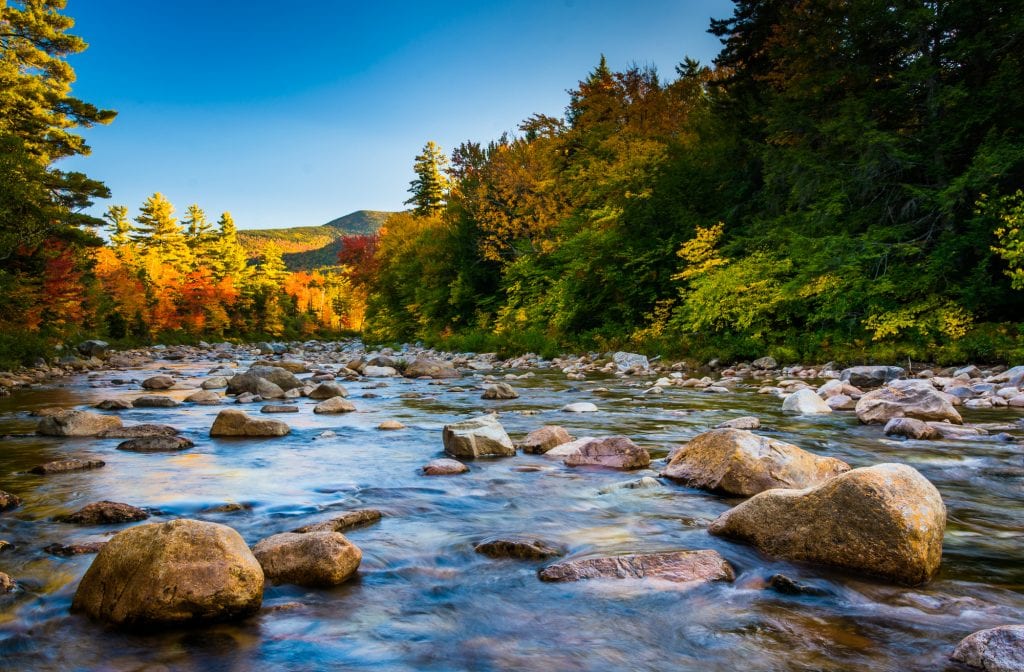 White Mountains, New Hampshire
If you're looking for a fall foliage day trip from Boston, the White Mountains are my top recommendation. This is one of the most gorgeous fall getaways in New England, but most outsiders haven't even heard of it. But it also makes a great trip in late spring or summer, with tons of great outdoor activities.
(If you're visiting the White Mountains for fall colors, keep in mind that the White Mountains are further north and at a higher altitude than Boston, so the leaves change earlier. Peak foliage tends to be the first week of October. See more on that in my Best Time to Visit Boston post.)
I grew up camping in the White Mountains every summer — specifically, at White Lake State Park in Tamworth. If you want to go chill out at a lake for a day, this is a great spot! It gets busy on summer weekends but it's mostly quiet the rest of the time.
Note that the White Mountains are the only day trip I recommend that is more than two hours from Boston. If you're up for a BIG day in beautiful nature, I think it's worth it. If that's a bit far for you for a day trip, consider staying overnight.
Best things to do in the White Mountains: Explore the cute downtown of North Conway (Zebs General Store is a must), drive the Kancamagus Highway and explore the stops, hike through the Flume Gorge or Lost River Gorge, do a canopy tour at Alpine Adventures, take the Mount Washington Cog Railway up Mount Washington. Or just drive around, listening to music and admiring the scenery.
How to get from Boston to the White Mountains: North Conway is about a 2.5-hour drive from Boston; Lincoln is about a two-hour drive (and literally right on route 93). Though there are some buses to North Conway, this is one day trip that is best done by car.
See more on my sister site, New Hampshire Way:
31 Fun Things to Do in North Conway, NH
Hiking the Appalachian Trail in New Hampshire
Complete Guide to Driving the Kancamagus Highway, NH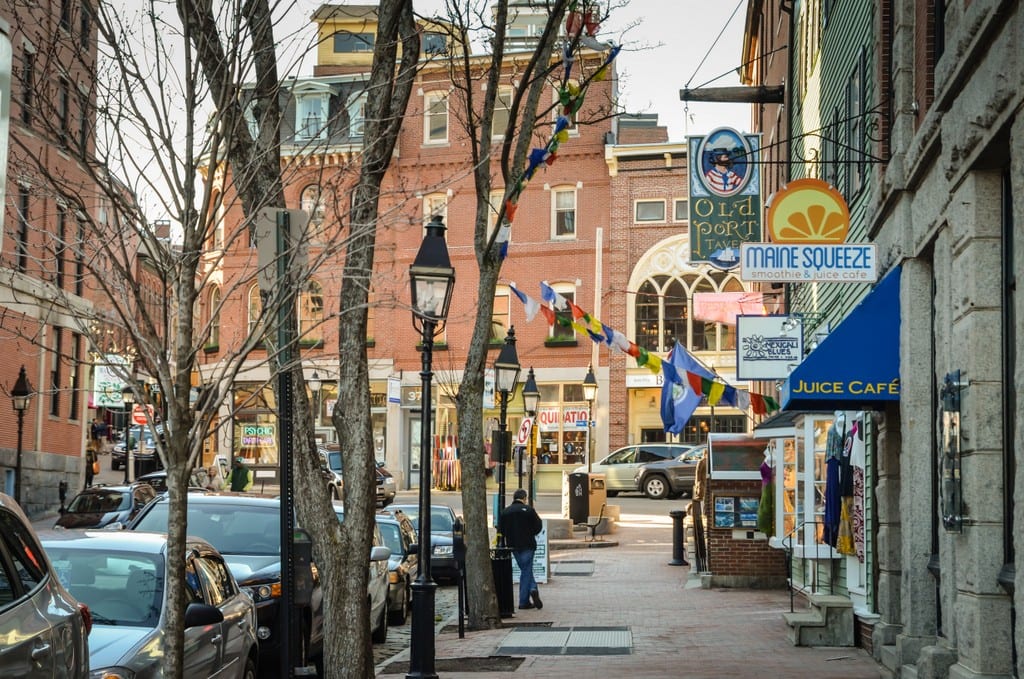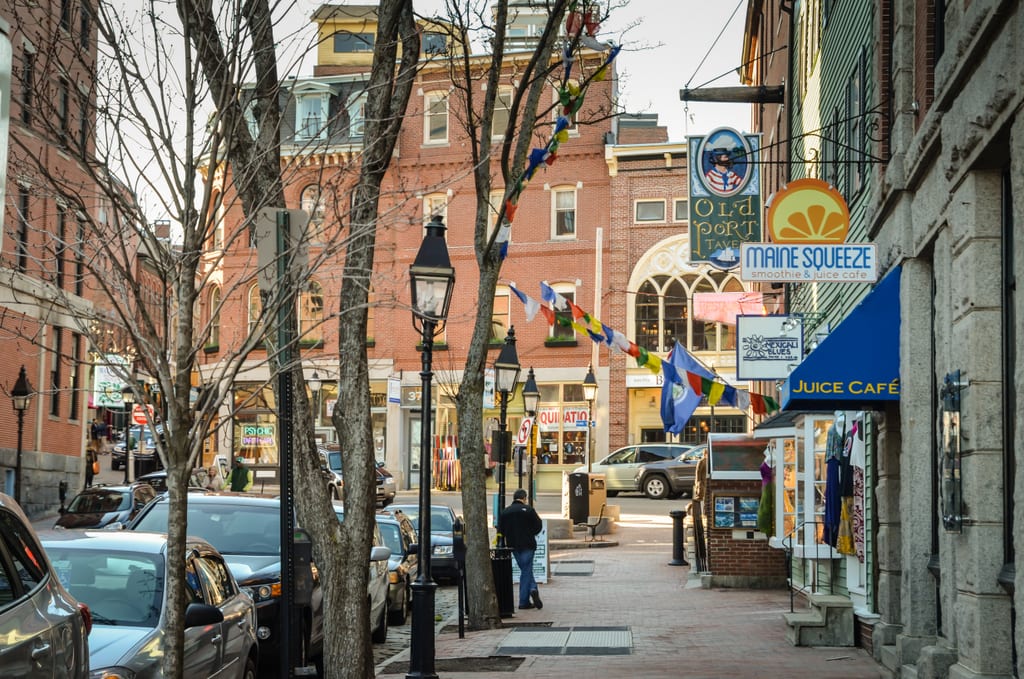 Portland, Maine
It's far more than just "the other Portland" — Portland, Maine, is one of the emerging foodie destinations of the United States. If you love cities but feel like Boston is a bit overwhelming and large, Portland might be more your speed! Especially if you love to taste the local libations. It's the best of a small city and a fishing village, all rolled into one.
My friends and I decided to plan our friend's bachelorette in Portland on a whim — none of us were too familiar with the city. It turned out to be a fabulous idea and became one of our favorite getaways. You can read about that trip here.
Best things to do in Portland, Maine: Go mead tasting at Maine Meadworks, spirit tasting at Maine Craft Distilling, and kombucha tasting at Urban Farm Fermentory; check out the Portland Head Light lighthouse; explore the Old Port, downtown Portland's quirky shops and boutiques; go on a lobstering tour by boat; visit the Portland Museum of Art; go on a Portland food tour.
As for where to eat in Portland — well, you've got plenty of choices. I especially recommend Duckfat for sandwiches and fries and the Holy Donut for potato donuts (trust me, they're great). If you're looking for a truly special dinner, Fore Street serves hyper-local fine cuisine and serves especially good seafood. Book early.
How to get from Boston to Portland: Portland is a 1-hour and 45-minute drive from Boston. There are also trains (two hours, departing from North Station) and buses (2.5 hours, departing from South Station Bus Terminal).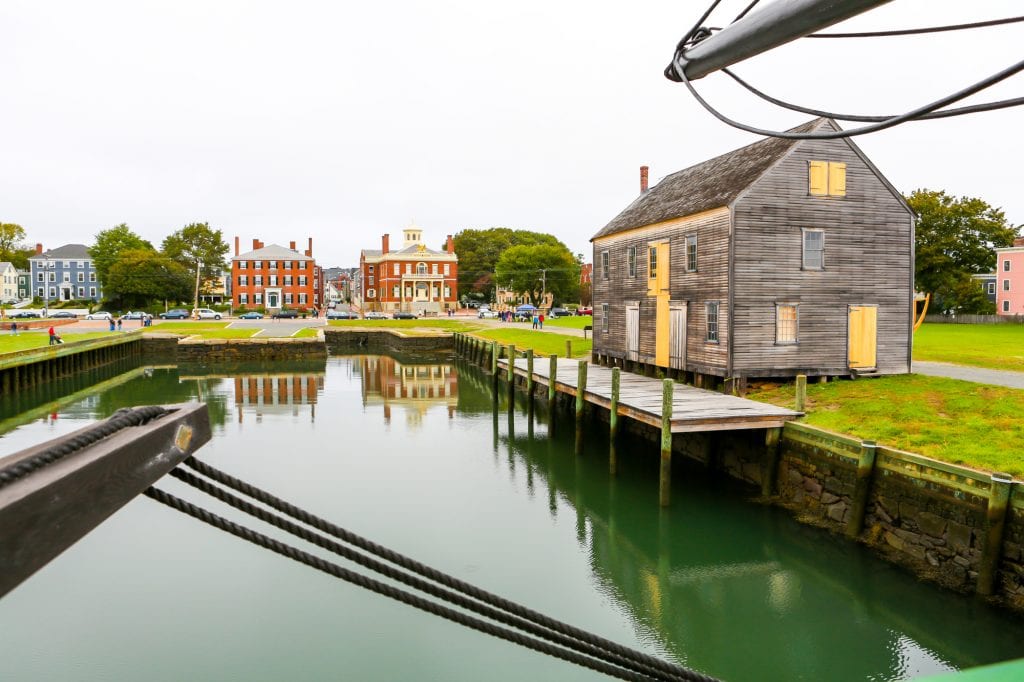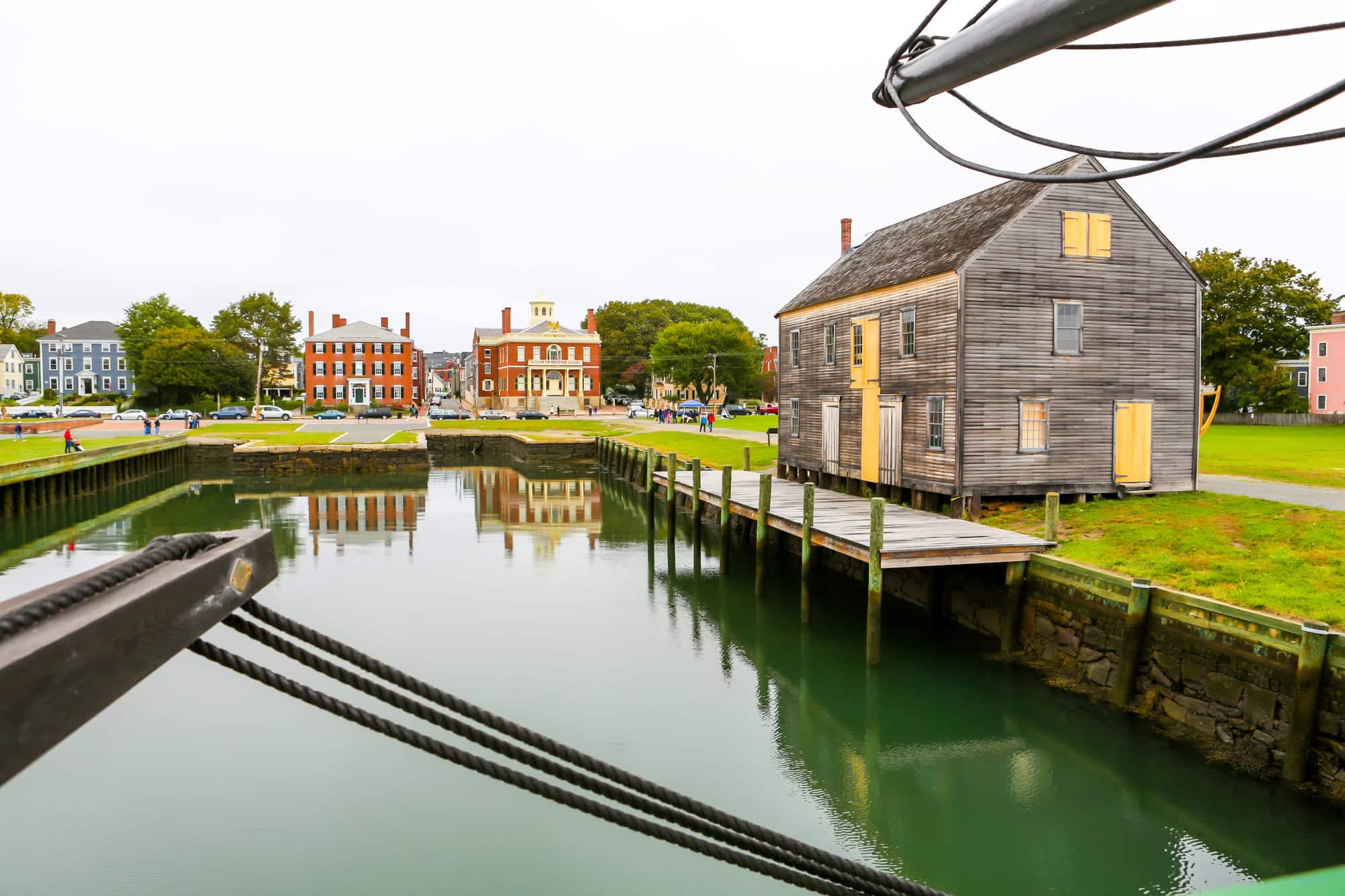 Salem, Massachusetts
The city of witches. The city of history. The city that welcomed my 12-year-old great-grandfather when he arrived on a boat from Sicily at age 12, alone. Salem is a very popular day trip from Boston, especially for people looking for historic and/or educational day trips. And the Salem Witch Trials of 1692 have led to a community of witches, Wiccans, and those interested in the occult today, making it a strange blend with the maritime history!
I've written a full guide to visiting Salem if you'd like more in-depth information!
I think Salem is worth visiting if you're really into history or you're visiting during October, when Haunted Happenings brings a full month of celebrations. And Halloween night in Salem is a TON of fun! Beyond that, I would go with somewhere else on this list. On the North Shore, Newburyport and Rockport are much nicer. Even Marblehead, next door to Salem, is nicer.
Best Things to Do in Salem: Check out the Salem Witch Museum, visit the House of the Seven Gables, get a tarot or palm reading, visit the Peabody Essex Museum, go on a ghost tour.
How to get from Boston to Salem: Salem is about 30 minutes from Boston, either by driving or by train from North Station. You can also get there by ferry on Boston Harbor Cruises. Check the ferry schedule here.
READ MORE:
25 Spooky, Historic Things to Do in Salem, Massachusetts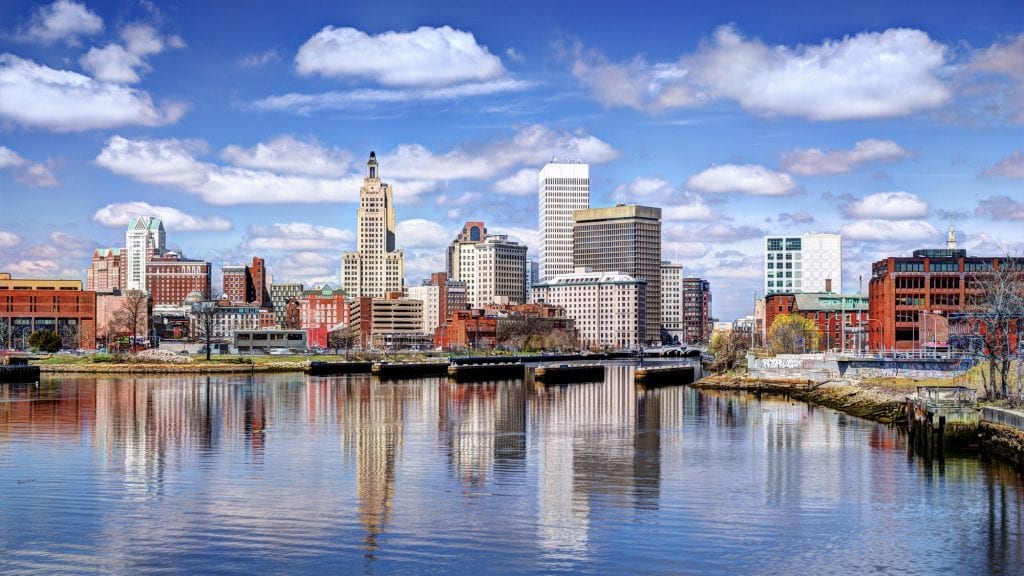 Providence, Rhode Island
Yet another fabulous New England city in a smaller package — one with a distinctive artistic flair. Providence, home to the Rhode Island School of Design, is a great place to visit and an underrated gem of New England. Sure, it's got history, pretty neighborhoods, interesting restaurants and some memorable celebrations. But it stays firmly under the radar — and likes it that way.
If you're visiting Providence in the summer, see if you can time your visit to see Waterfire, a festival in downtown Providence where artistic fire installations erupt over the water and local businesses open for celebration. This takes place several times during the summer months, so double-check the datess before you go!
Best things to do in Providence: Visit the RISD Museum, the Museum of the Rhode Island School of Design; fall in love with the Providence Athenaeum, a stunning library straight out of Beauty and the Beast; go on a Providence brewery crawl (see a map of local breweries here); go Italian food-hopping in the Federal Hill neighborhood; take a long walk through Roger Williams Park, the largest and best maintained park in town.
Food-wise, don't forget to try Rhode Island-style calamari and coffee milk (yes, it's like chocolate milk, but with coffee-flavored syrup), my two Rhode Island favorites! If you want to go fancy, I recommend Persimmon; if you want to go funky, I recommend the Peruvian and Bolivian Los Andes; if you want to go cheap and fun, go for Korean food at Den Den.
How to get from Boston to Providence: Providence is about an hour's drive from Boston, but the train from South Station takes closer to 38 minutes. There are also hourlong buses from South Station Bus Terminal.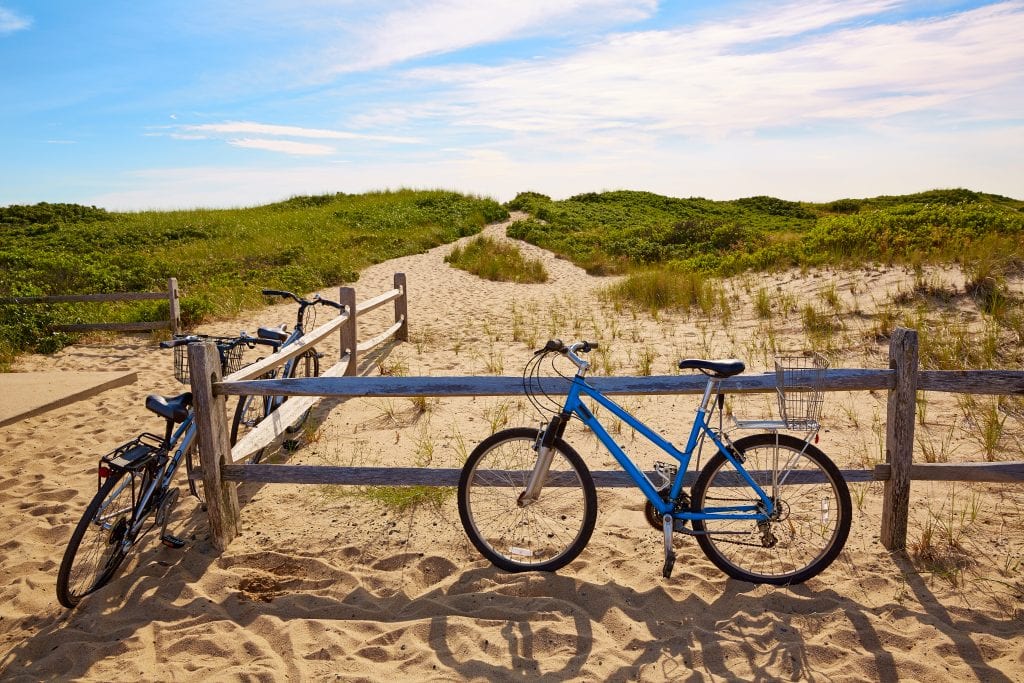 Cape Cod, Massachusetts*
Should you do a day trip from Boston to Cape Cod — or down the Cape, as we Bostonians say? I actually don't recommend doing so during the summer months.
Cape Cod is a summer destination, for obvious reasons. It's all about beaches and ice cream stands and bike rides. And it is best explored by car, giving you the freedom to explore small towns at your own pace.
But what other guides don't tell you is that summer traffic bottlenecks up at the Sagamore Bridge, which could add hours to your trip in either direction. It's one of Boston's dirty secrets. Do you want to be stuck in bumper-to-bumper traffic twice in a single day?
If you're going to do a day trip to Cape Cod during the summer, I recommend the aforementioned day trip to Provincetown by boat. That's a nice, traffic-free journey from Boston that won't slice hours off your trip.
If you're visiting more in the off-season — say, May through early June, or September or October — a Cape Cod day trip is much more doable, but know that it won't be in full summer mode.
Best things to do in Cape Cod: The Cape is another place that lends itself to wandering and seeing what you find. Go find your perfect piece of beach on the Cape Cod National Seashore; go on a catamaran sailing trip, rent a bike and head down the Cape Cod Rail Trail, catch a Cape Cod Baseball League game, see a movie at the Wellfleet Drive-In, check out the Sandwich Glass Museum.
Food-wise, why not try out some fabulous Wellfleet oysters right at the source? Check out The Impudent Oyster in Chatham, The Wicked Oyster in Wellfleet, and The Naked Oyster in Hyannis.
How to Get from Boston to Cape Cod: Hyannis is about a 1.5-hour drive from Boston if there's no bridge traffic. There is also a two-hour, 20-minute train to Hyannis from South Station; it also stops at Buzzards Bay and Bourne.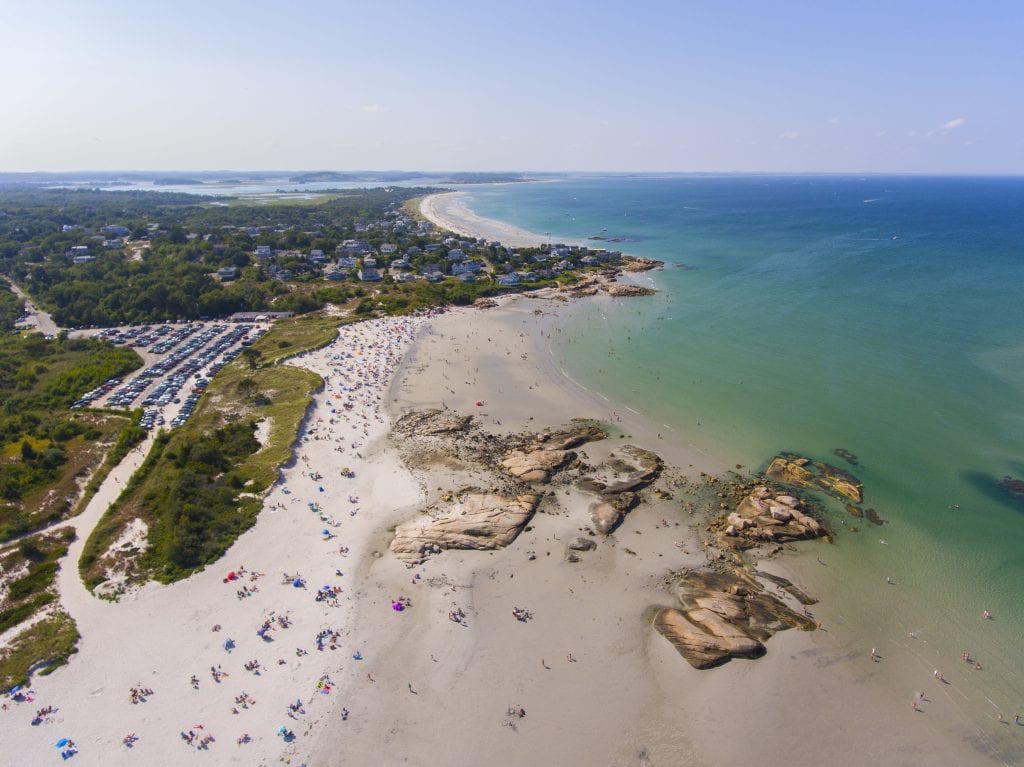 Beach Day Trips From Boston
If you're looking for a fun beach day trip, and somewhere nicer than Boston's T-accessible beaches like Revere Beach or Carson Beach, consider taking a day trip to one of the NICE ones!
You don't even have to go down the Cape — there are a lot of nice beaches on the North Shore (north of Boston) and the South Shore (south of Boston). Here are some worth considering:
Best Beaches North of Boston
Here they are, from south to north:
Singing Beach in Manchester-by-the-Sea — A gorgeous beach with "singing" sand that's also accessible by train from Boston! No car necessary! (It's about a half-mile walk from the station to the beach.)
Crane's Beach in Ipswich — One of the most beloved beaches in New England, long and expansive with soft sand.
Wingaersheek Beach in Gloucester — One of my high school favorites, with fabulously clear water (by New England standards, at least) at low tide and lots of big rocks to climb.
Salisbury Beach in Salisbury — A long, endless-seaming beach with big waves, right next to the New Hampshire border.
Best Beaches South of Boston
Here they are, north to south:
Nantasket Beach in Hull — A narrow beach on a wispy peninsula near Boston Harbor, a really good choice if you want to pair your beach day with a lively boardwalk-type atmosphere.
Duxbury Beach in Duxbury — One of the most solid all-around beach options in the area, and if you're there, you might as well try their trademark oysters!
Horseneck Beach State Reservation in Westport — Buzzards Bay is one of the big Massachusetts secrets — it's the Cape, but before the Sagamore Bridge, so no bottleneck to get there! Soft white sand greets you here.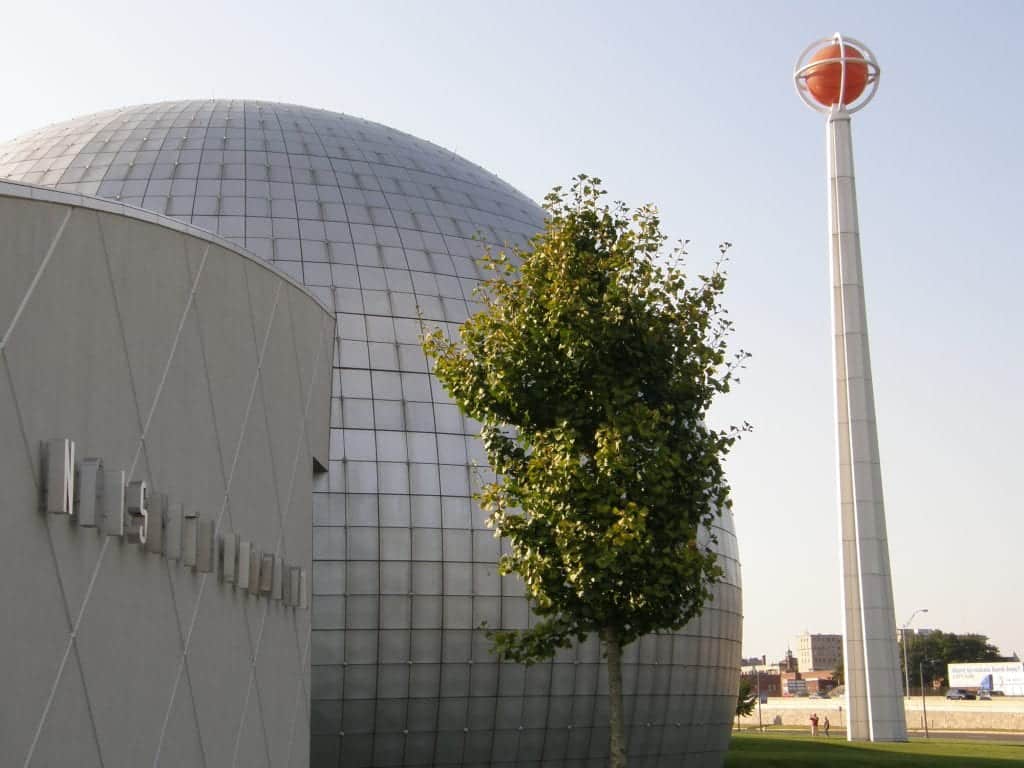 Museum Day Trips From Boston
Yes, Boston has some of the best museums in the United States — but there are plenty of excellent museums outside the city, too! Here are some of the notable ones that I recommend doing as a day trip from Boston:
New England Whaling Museum in New Bedford, Massachusetts — This is a surprisingly lovely museum that isn't so much about hunting whales as about the entire seafaring industry over several centuries. (And a spectacular wedding venue! I was a bridesmaid in a wedding here.)
Norman Rockwell Museum in Stockbridge, Massachusetts — One of my personal favorite museums in Massachusetts, this museum is a monument to the quintessential New England illustrations and journey to activism of Norman Rockwell.
Plimoth Patuxet Museums in Plymouth, Massachusetts — Formerly Plimouth Plantation, this historic site brings to life Plymouth Colony and the Indigenous peoples who called this area home. (Nearby Plymouth Rock is often cited as the most underwhelming site in Massachusetts, so be prepared for that.)
Naismith Memorial Basketball Hall of Fame in Springfield, Massachusetts — If you're a basketball fan in the least, come down to where basketball was invented! This museum has a massive collection of memorabilia.
deCordova Sculpture Park and Museum in Lincoln, Massachusetts — A really fun place to visit on a nice day, deCordova is the largest sculpture park in New England, featuring giant works of art over 30 acres.
Old Sturbridge Village in Sturbridge, Massachusetts — A living museum that brings the late 1800s to life, costumed historians showing you what life was like more than 100 years ago.
Peabody Essex Museum in Salem, Massachusetts — Whether you do the full Salem day trip or not, PEM is one of the hidden gems on the North Shore, with a lovely collection of global art, as well as local treasures.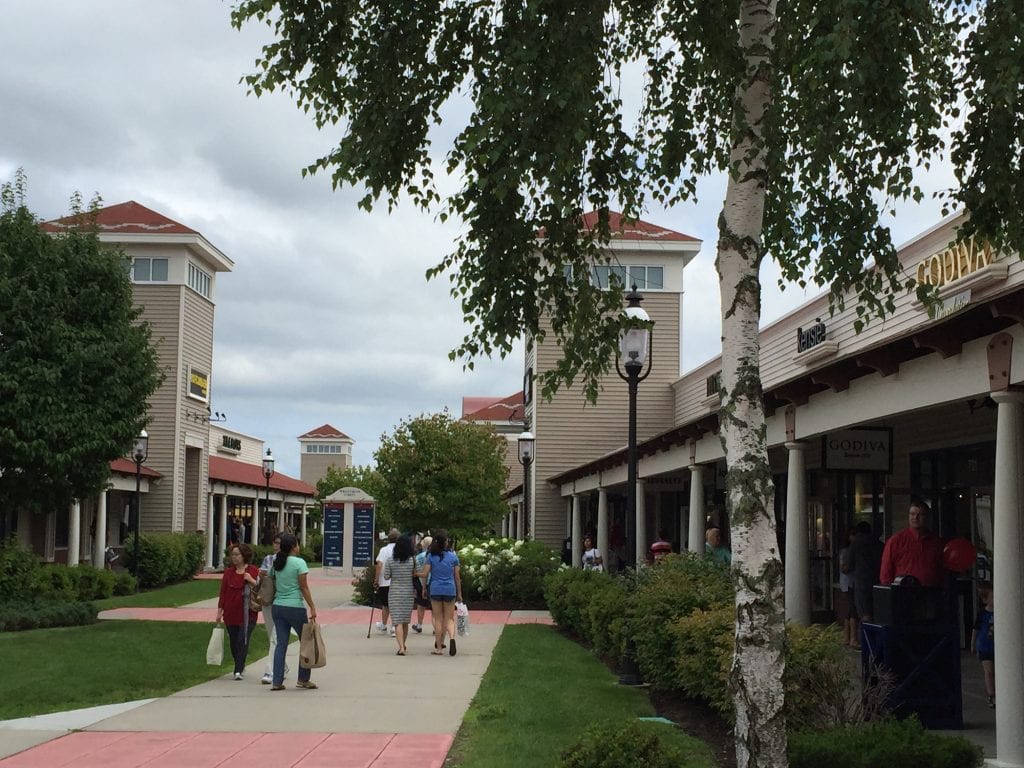 Shopping Day Trips from Boston
Are you here to do some serious shopping? You've got options. A lot of people from Massachusetts customarily head to New Hampshire to make big purchases, as there's no sales tax there. The Mall of New Hampshire and the Mall in Rockingham Park are popular for this reason. (The people at the Apple Store in Nashua practically know me by name at this point.)
But there are some destinations near Boston that work as day trips or half-day trips on their own.
Wrentham Village Premium Outlets — The Wrentham Outlets usually get all the attention, thanks to their high-end shops. Here you have designer outlets like Armani, Gucci, and Ferragamo as well as more mainstream outlets like Gap, Express, and Adidas.
Kittery Outlets — In Maine's southernmost town, next door to Portsmouth, New Hampshire, this small outlets collection includes primarily mainstream shops like Nike, Ann Taylor, and Lululemon, with cool additions like Le Creuset. Not quite a standalone destination but it pairs well with a trip to Portsmouth or southern Maine.
Merrimack Premium Outlets — These outlets in Merrimack, New Hampshire, have the bonus of no sales tax! Mainstream stores include Bath and Body Works, J. Crew, Kate Spade, the Disney Store, and more.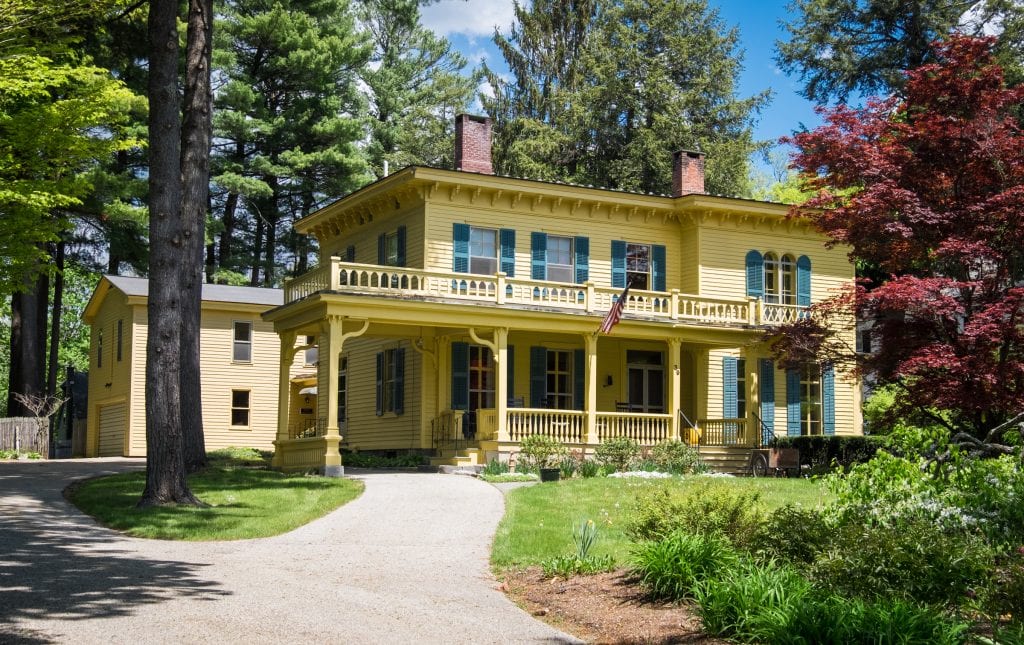 Boston Day Trips to Avoid
Do not take a day trip to Martha's Vineyard or Nantucket. There are lots of companies that push these trips and I think they're nuts — it's just too far for one day. The drive to Woods Hole alone is 90 minutes, then you need to take a ferry. Even an overnight on Martha's Vineyard is too short. Try to go for at least two nights on either island.
Do not take a day trip to Acadia National Park in Maine. Not only is it WAY up north, way beyond a doable day trip, it also books out several months in advance. My suggestion? Plan a longer road trip up to Acadia and back.
Do not take a day trip to Burlington, Vermont. I love that little city, but it's four hours away. If you go, go for the weekend, not a day trip.
Do not take a day trip to the Berkshires. Some people do it, but I think it's a bit too far, with the POSSIBLE exception of Stockbridge, which is 2.5 hours by car and right off the Mass. Pike. Other destinations like North Adams, Williamstown, and Great Barrington are much further.
The Berkshires are wonderful — but it's much better if you stay for a few days, or overnight. Be sure to check out my ultimate travel guide to the Berkshires, which will help you plan an awesome trip!
Do not plan a Connecticut casino day trip unless you know what you're in for. Mohegan Sun and Foxwoods brand themselves as sexy resorts — but I find them depressing, smoky, and the furthest thing from sexy. If you're expecting the party vibes of Las Vegas, you'll be disappointed.
And be especially careful about planning trips in the winter. Some of these destinations get very quiet — especially the small seaside towns. And if it's going to snow, don't go anywhere! You don't want to be caught up in a nor'easter when you're far from home.
Best of Boston:
Cape Cod & the Islands:
Western Massachusetts:
North Shore: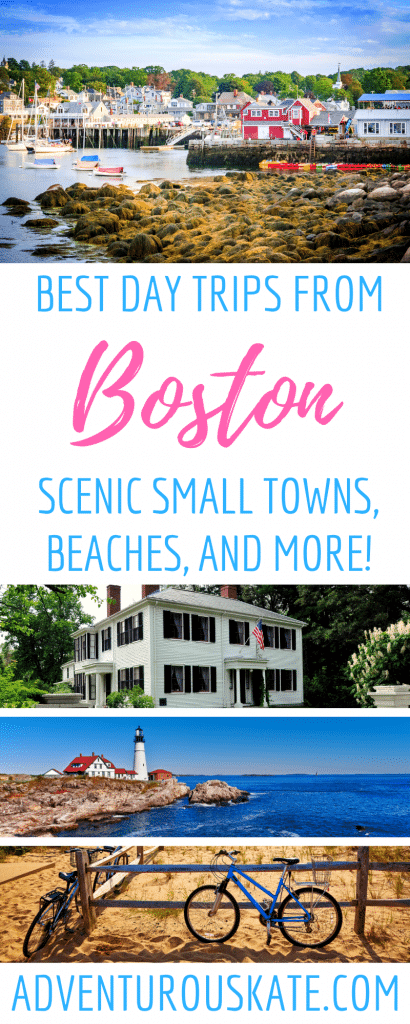 Have you been to Boston? Do you have any day trip recommendations? Share away!