Adventurous Kate contains affiliate links. If you make a purchase through these links, I will earn a commission at no extra cost to you. Thanks!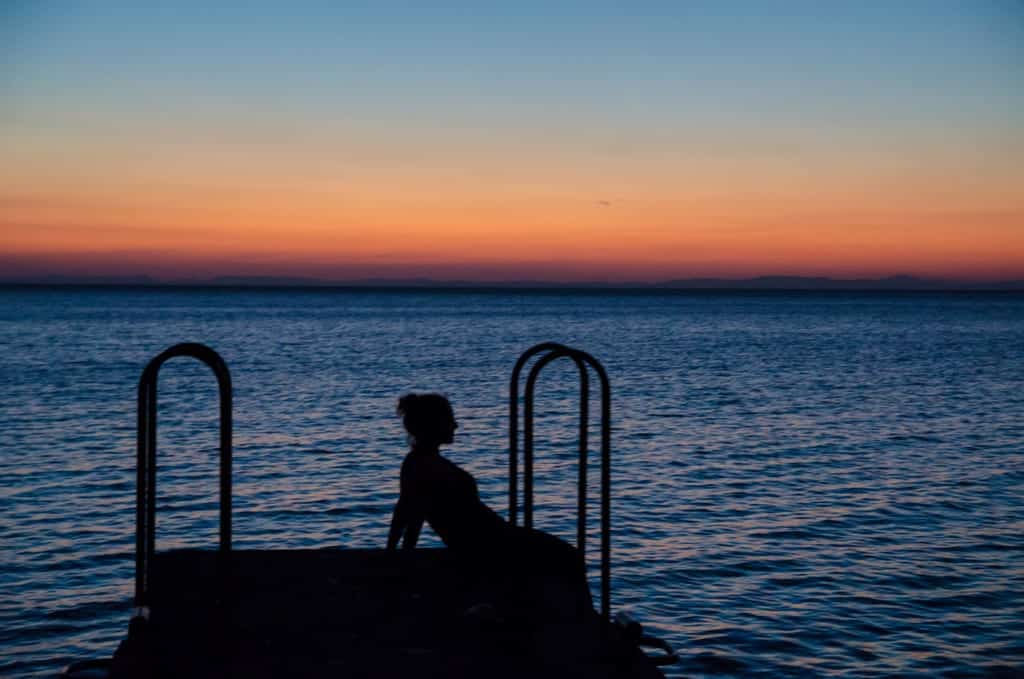 Where are the best places to travel to in 2016?
You'll find just about every major travel website putting together their own list. Lonely Planet wants you to go to Botswana. National Geographic wants you to go to Greenland. So why should you care about this one?
Well, I chose these places carefully. They're not just places that I like. They're not even necessarily places I visited last year and loved — you can see this list for that — these are destinations that I genuinely believe you should prioritize above others at the moment.
By that, I mean that it's time to go THIS year. Not next year. 2016.
And I totally understand that it's impossible to go to every destination on this list, but if you're determined, I bet you can make it to one of these places. Nicaragua is a close and affordable destination for North Americans; Albania and Macedonia are easy and very affordable for Europeans.
So! Without further ado, take a look at what made the cut for 2016!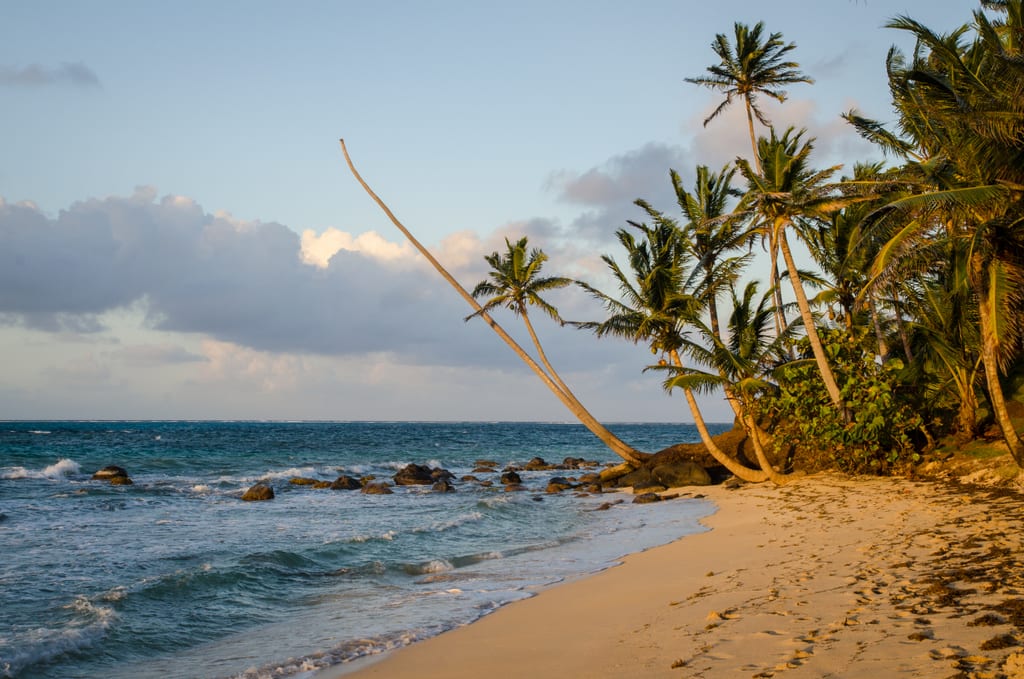 Little Corn Island, Nicaragua
Why now? Because it's changing very quickly and won't be the same place this time next year.
Little Corn Island is small, it's isolated, and it's not easy to get to (you need to fly from Managua to Big Corn Island and take a panga, or local boat, on a very bumpy ride). Because of this, there are still lots of stretches of empty beaches and the people who live there are fun and quirky rather than cookie-cutter package tourists.
But even last winter, locals were telling me how fast it was changing. While there used to be one or maybe two tourist-filled pangas per day, now they're often getting three. More tourists are arriving. More property is being bought up. Prices are increasing.
Little Corn Island was my first Caribbean experience ever, and frankly, I feel like I've been spoiled for life. I really hope you are able to have the same experience as me.
When to go: December to April for the best weather, though keep in mind storms can hit anytime.
When I visited: February 2015.
Inspiration:

Japan
Why now? Because the yen has lost a lot of value, making Japan far more affordable than usual.
Japan is the most enthralling country I have ever visited. Just walking down the street or summoning a waiter in a restaurant or buying a drink from a vending machine or using a toilet at a cafe can be an eye-opening cultural experience! And that's before even immersing yourself in temples, maid cafes, bullet trains, cherry blossoms, geishas, hovel bars, and all the fantastic food.
While Japan is often said to be an expensive destination, I think that's unfair — Japan may be expensive compared to Thailand or India or Indonesia, but it's nowhere near the cost of Switzerland or Norway or Australia. Accommodation and long-distance travel can be on the pricey side, but food, attractions, and souvenirs can be quite cheap!
The current exchange rate is making this even better. For the past few decades, 100 yen has been fairly close to $1 USD, making calculations simple for Americans. However, 100 yen is now equal to 84 cents (or $1 is equal to 119 yen)! Even if you keep the mindset of 100 yen = $1, you're getting a 20% bonus! So go now while you can take advantage of that extra money.
When to go: Spring or fall are best. Summer can be either lovely or uncomfortably hot and humid; it was more the latter on my summer trip.
When I visited: August 2013.
Inspiration:

Portland, Maine
Why now? Because it's emerging as a major American culinary destination.
Name the top foodie cities in America and you'll get the classics: New York, San Francisco, New Orleans, Chicago. But the "other Portland" has been quietly growing in prominence over the past decade. New local restaurants, food tour companies, and craftsmen, not to mention access to outstanding ingredients like lobster and blueberries, make this city a great place to eat everything in sight.
I helped plan a bachelorette party in Portland this past spring. We went mead tasting, wine tasting, gin tasting, cider tasting, kombucha tasting — and that was without even hitting up any of the many local breweries! Between that and restaurants like Duckfat, we ate so well in this city. Thanks to the Portland's small size, we walked to most places and probably spent less than $15 on Ubers.
When to go: June through September for the best weather, but spring and fall are good, too. You might get hit by snowstorms in winter, making it tougher to get around.
When I visited: April 2015.
Inspiration:

Macedonia and Albania
Why now? Because these destinations are just opening up to mass international tourism, particularly the latter.
Albania and Macedonia sit side by side in the Western Balkans, making them easy to visit on a single trip. (Kosovo makes a great addition if you have enough time.) Both are abundant in natural beauty (particularly Lake Ohrid in Macedonia, the Albanian Riviera, and anywhere with mountains), World Heritage Sites (the Ohrid region in Macedonia and Berat, Gjirokaster and Butrint in Albania), and two wacky and offbeat capital cities (Skopje and Tirana). Albania and Macedonia are also the two cheapest countries I've experienced in Europe.
Tourism here is very basic, especially compared to more-developed Balkan countries like Croatia and Slovenia. If you don't mind rough overland transportation, language barriers, and being the only foreigner in town, these are extremely rewarding countries to visit. But before everyone else discovers them, that is. The clock is ticking.
When to go: June through August. Resort areas and tourist attractions in both countries tend to shut down outside the high season.
When I visited: July 2013 (Macedonia), July 2015 (Albania).
Inspiration:

Jordan
Why now? Because a world gripped by Islamophobia needs to realize how wonderful the Middle East and Muslims can be.
I worked with the Jordan Tourism Board back in 2011 when they were trying to increase the profile of Jordan as a standalone destination. At that time, most tourists visited Jordan as a side trip from Egypt — so once visits to Egypt falling after the Arab Spring, Jordan's economy suffered.
Jordan is a perfect standalone destination. Floating in the Dead Sea, camping with Bedouins in Wadi Rum, snorkeling in the Red Sea, playing Indiana Jones at Petra, cooking with grandmothers, cafe-hopping in Amman, and drinking cup after cup of mint tea with some of the friendliest people you've ever met. It's easy, it's got plenty of tourism infrastructure, and yes, it's very safe, even though Syria is next door. (While many Syrian refugees are living in camps in Jordan right now, the Syrian war has zero effect on the vast majority of travelers visiting Jordan.)
At a time when much of the world is gripped by increasing Islamophobia, I encourage you to visit a Muslim country and share your experiences with your loved ones. You won't change everyone's mind, but you will change some minds.
When to go: April to October. I went in November and it was a little cooler than I would have liked, but still warm enough to swim in the Dead Sea.
When I visited: November 2011.
Inspiration:

South Africa
Why now? Because it's probably the best value eclectic adventure destination in the world.
What do I mean by eclectic adventure? South Africa excels in so many different ways. I consider it the most beautiful country of the 63 I've visited so far. The wildlife is outstanding, especially in Kruger National Park. The wine is some of the best in the world, and with excellent wine comes excellent food. It's easily the best value-for-money destination for adventure travelers, where you can bungee jump or skydive for a fraction of what you'd pay in Australia, New Zealand, or the United States.
Like Japan, South Africa has a weaker currency at the moment, but unlike Japan, it's a very cheap country to begin with. This is an excellent place to splurge on a luxury hotel if they're usually out of your price range, or to backpack down the coast from Johannesburg to Cape Town. South Africa also has unique activities like crocodile cage diving in Oudtshoorn and kayaking with sharks and crocs in St. Lucia Estuary.
Take advantage of it this year and you'll see why South Africa is one of my favorite countries.
When to go: You'll have the best weather from October to May. I especially loved seeing fall colors in "spring"!
When I visited: October-November 2012 and May 2013.
Inspiration:

Koh Lanta, Thailand
Why now? Because it's hit the perfect sweet spot of just-developed-enough, but who knows how long that will last!
Koh Lanta is my favorite place in the world, and my recent visit there, my third, confirmed that for certain. The prices are good for the region, the people are so kind, there are excellent guesthouses, bars, and restaurants, and it's got long stretches of west coast beaches (perfect for sunsets!) along with rustic jungle cabanas.
Yet I know how rare it is for a destination to hit this sweet spot so well. On Thailand's Andaman Coast alone, I've seen Railay spiral out of control between 2010 and 2015. I've seen Koh Phayam overflowing with jellyfish and Koh Phi Phi turning into a sewage-scented Scandinavian playground. Koh Lanta has been perfect for the past five years. I pray that this continues for a long, long time.
When to go: November is my favorite — it's a good mix of sunny days with a few shoulder season storms thrown in. December to April has the sunniest weather.
When I visited: November 2010, December 2013-January 2014, November 2015.
Inspiration:

Faroe Islands
Why now? Because this is one of the last corners of Europe that you'll find in near-isolation.
If you want to go somewhere quite off the beaten path, the Faroe Islands are one of my top recommendations. The archipelago, technically part of Denmark but home to many avid separatists, lies between Scotland and Iceland. Most of the islands are raised up on cliffs launched from the sea. The islands are usually in the news for one reason: their traditional annual whale hunt, which is derided by animal rights activists each year.
This is probably the best place to hide away from the world or take a digital detox. There are rural landscapes, splendid tiny towns, some tough roads, and limited internet access, especially once you leave the main islands. But with more Nordic cruise ships arriving to take in Tórshavn and Mykines, it's only a matter of time before more tourists start arriving. You should be one of them.
When to go: June through August, as tourism is limited outside high season. Don't forget your winter coat.
When I visited: June 2012.
Inspiration:

Ometepe and San Juan del Sur, Nicaragua
Why now? Because the Chinese are building a canal that will affect these destinations forever.
These two destinations couldn't be more different. Ometepe is a rural volcanic island sitting in the middle of Lake Nicaragua where chickens run wild and everyone goes to bed early. San Juan is a colorful beach town where backpackers come to surf and party. Both are two unique slices of Nicaragua and two major highlights in Central America, but they may not be for much longer.
China has long been planning to build a canal through Nicaragua, including the lake — it's their answer to the Panama Canal. Major construction is slated to begin in 2016. After seeing the beauty of Nicaragua's Pacific coast, I'm devastated at the thought of it being destroyed. I don't even want to think about it. Go enjoy these special destinations now before the construction gets crazy.
When to go: You'll find the best weather from December to April.
When I visited: February 2015.
Inspiration:

Paris
Why now? Because after two terror attacks, you shouldn't stay away from Paris.
I was sickened by the attacks in Paris this year — Charlie Hebdo in January and the city-wide attacks in November. Not only is terrorism a terrifying event on its own, it happened in a city that so many of us travelers know and love dearly, a city where many of us have friends. I was especially rattled after learning that one attack was at Le Petit Cambodge, a restaurant where my friend Edna took me once.
A lot of people cancelled their upcoming trips to Paris and even beyond, fearing more attacks. I understand people's fears, but this is playing into terrorists' hands — they want us to be afraid. They want to disrupt our lives. Don't give them the satisfaction. Those who cancelled their trips had no reason to do so.
So why go to Paris? Easy. There is nowhere like it in the world.
When to go: Anytime! It's Paris! December brings Christmas markets, June and July bring festivals, January brings city-wide sales. May and September bring good weather and slightly smaller crowds.
When I visited: Many times, in almost every month of the year, since April 2001.
Inspiration:

New York City
Why now? Well, this one is for selfish reasons. Your girl is moving there shortly and she would love to see as many of her friends as possible!
New York always has something new and interesting to offer — a new neighborhood, a new restaurant, even surprising slices of nature throughout the city. And it changes all the time. I can't believe how dated Sex and the City is when watching it today! (Remember when Miranda refused to move to Brooklyn because nobody went there? That was just over a decade ago and it couldn't be more different from 2016!)
And yes, this city can be expensive and dirty and once someone took a video of a rat carrying a slice of pizza. But you can't deny that New York is one of the most exhilarating destinations in the world. Come see it for yourself. Soon.
When to go: April through June and September through December. These months are best for avoiding the snowstorms of winter and the smells of summer.
When I visited: I've had one foot in the city for the past year, and have visited frequently for years previously. First visit: 1997.
Inspiration:
And Three Places I Haven't Visited Yet
I rarely write about places that I haven't been to and can't vouch for personally, but there are three places that I'd like to recognize as emerging destinations for 2016.
Image: Christopher Michel
Cuba
Why now? You all know why! It's on everyone's list! The end of the U.S. embargo is going to change things forever.
While Cuba has long been off-limits to Americans, it's long been a popular destination for Canadians and Europeans especially. Here you'll find vibrant cities, gorgeous beaches, antique cars, salsa, colonial towns, cigars. That said, Cuba is already changing enormously — long known as a destination with little internet, Cuba is now more connected than ever before, which is changing the word-of-mouth travel industry.
Inspiration:

Image: Levan Gokadze
Georgia
Why now? Because it's poised to become the next great adventure destination.
The Caucasus is a perfect choice for travelers who have been to places like Jordan and Turkey but want something a bit more offbeat and adventurous, yet doable independently. Today, Georgia is far more developed for tourism than Armenia or Azerbaijan. In this country you'll find excellent hiking, Black Sea beaches, unusual and hearty food like khachapuri, good wine, and one beloved capital city, Tblisi.
Inspiration:

Image: Alexander Mueller
Nepal
Why now? Because after the earthquake, they really need your tourism.
Nepal was hit by an earthquake in April that devastated much of Kathmandu and wreaked havoc throughout the country. More than 8,000 were killed. Nepal is a safe destination to visit now, but they are still suffering economically. Tourism is one way that you can help out the locals recover from this tragedy. Nepal is also one of the countries where your money goes the furthest, so take advantage and see as much as you can.
Inspiration:
What destination do you think is a must-visit for 2016?
Get email updates from Kate
Never miss a post. Unsubscribe anytime!