Adventurous Kate contains affiliate links. If you make a purchase through these links, I will earn a commission at no extra cost to you. Thanks!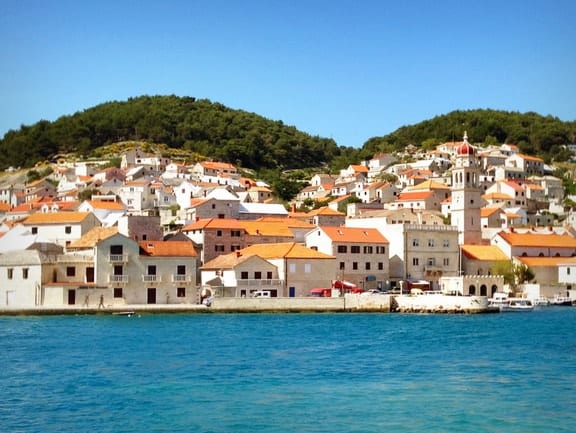 If I had only known that as we sailed into Pučišća on the island of Brač in Croatia, that we would be seeing the single most beautiful village I had ever seen, I would have taken time to savor it.
IF ONLY I HAD KNOWN!
Pučišca was an all-too-brief stop on our trip between Omiš and Makarska. It was only the second day of our sail. We had lucked out, majorly, because the captain was responsible for all navigation decisions and decided that this would be a better place for a swim stop than out in the middle of the ocean.
As we came into, Pučiśća, I admired the scene before me with my jaw scraping the deck — I mean, who wouldn't?
But at the same time, I assumed that all villages in Croatia would look just like this. That? Was not so. Whatsoever. As beautiful as Croatian's seaside villages are, nowhere else in the world looks like Pučišća. The gleaming white stone indigent to the island that makes this village one of a kind.
To the Kate of Croatia Cruise Day Seven, it brought me to tears. To the Kate of Croatia Cruise Day Two, it was just an idyllic swim stop.
And so we dropped in for a quick dip…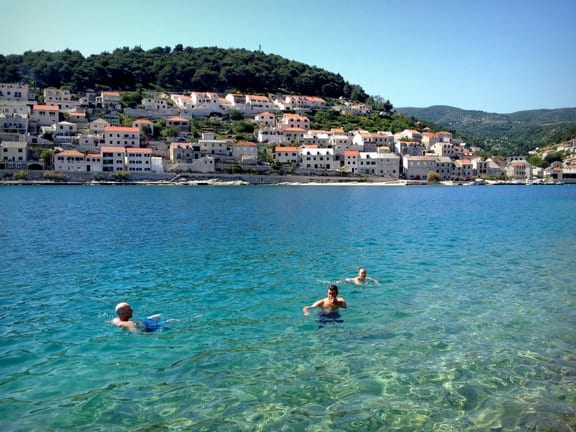 And a pose…
And a quick chance to find our own version of a National Geographic Shot.
Here's mine: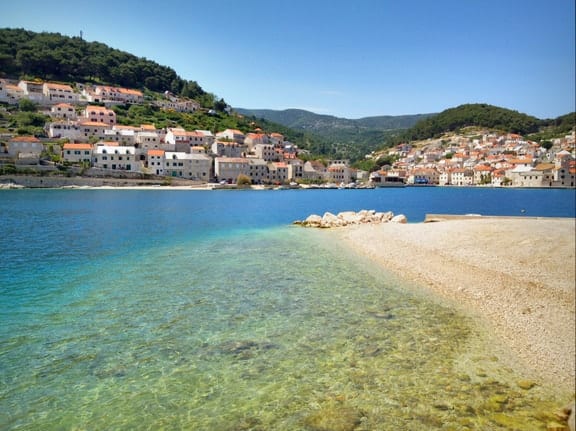 Our time in Pučišća was all too fleeting — leaving me wanting more, SO much more, just yearning for the chance to stretch out on that beach, dip into the cool Adriatic, and admire the stone buildings in the distance.
This village was the most incredible scene in all of Croatia…and I had no idea.
Planning a Trip to Croatia:
Croatian Islands and the Dalmatian Coast:
Istria and the North:
---
I visited Pučišća as a guest of Busabout's Croatia One-Way Sail. All opinions, as always, are my own.
Get email updates from Kate
Never miss a post. Unsubscribe anytime!