Adventurous Kate contains affiliate links. If you make a purchase through these links, I will earn a commission at no extra cost to you. Thanks!
Visiting Sicily in winter looks like a win at an easy glance. Why not head to one of the warmest places in Europe, where snow only falls on the highest of volcanoes, escape your chilly hometown, and enjoy all the delicious food and wine?
I've traveled to Sicily several times and recently took an extended trip to Palermo and western Sicily. And while I had a great time, the weather was far worse than I had expected.
Every guide I've read about visiting Sicily in winter only tells you all about the good things, while conveniently telling you none of the bad things.
I see that as malpractice — an abdication of responsibility.
In my 13+ years of professional travel writing, I've made it a mission to tell my readers the truth about the places they visit — both the good and the bad.
So buckle up — here is the truth, the full truth, and the complete truth about visiting Sicily in winter.
Is Sicily in Winter Worth It?
I've visited Sicily several times, at different times of year. Sicily, the largest island in Italy, is home to a fascinating cultural mix, so much stunning natural beauty, and at times it feels like a completely different nation to Italy.
Summer is high season in Sicily, with busy crowds and high prices. But winter can be a breath of fresh air in lots of ways.
Sicily is one of the warmest places in Europe in the winter, and people come to Sicily in winter to enjoy a bit of sunshine when the rest of the continent is frozen. Winter also happens to be low season, with the lowest prices of the year and the fewest crowds.
But just because it's warmer than your hometown at this time of year, that doesn't mean that you'll feel warmer at this time of year.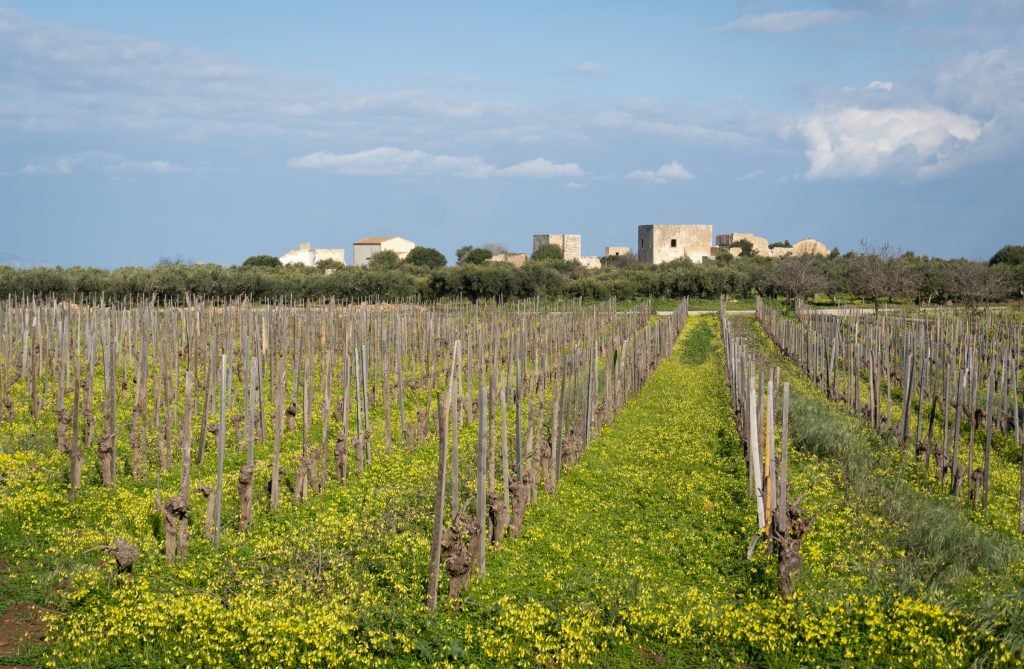 Things to Know About Visiting Sicily in Winter
The weather might be lovely — or terrible.
Sicily has mild winters, right? How mild are we talking, though? While you can look at the average temperatures and rainfall in Sicily, which are listed further down in this piece, know that they don't tell you the full story.
Most of the time, you can enjoy lots of sunshine in the winter and reasonably warm temperatures during the day.
But that's if you're lucky.
On my latest trip to Sicily in February, I had a day and a half of sunshine in Palermo before temperatures dropped significantly and it turned into rainstorms. Five days of rainstorms! Winter weather temperatures hovered around 43 F (6 C) and colder at night.
Now, if you're in Sicily for a month, five days of cold and rain won't do much to you. But if you're only here for a week, it can make a huge impact on your visit.
I ended up buying a winter coat in Palermo because my midweight coats were neither water-resistant nor warm enough. Even if the daytime temperature hadn't dropped, night temperatures are super cold in Sicily.
And honestly, once I got back home to Prague, it was much colder, but I didn't feel nearly as cold as I had felt in Sicily!
How to deal with this: Be optimistic about the sunshine — but bring an umbrella and a good winter jacket, scarf, and gloves, just in case.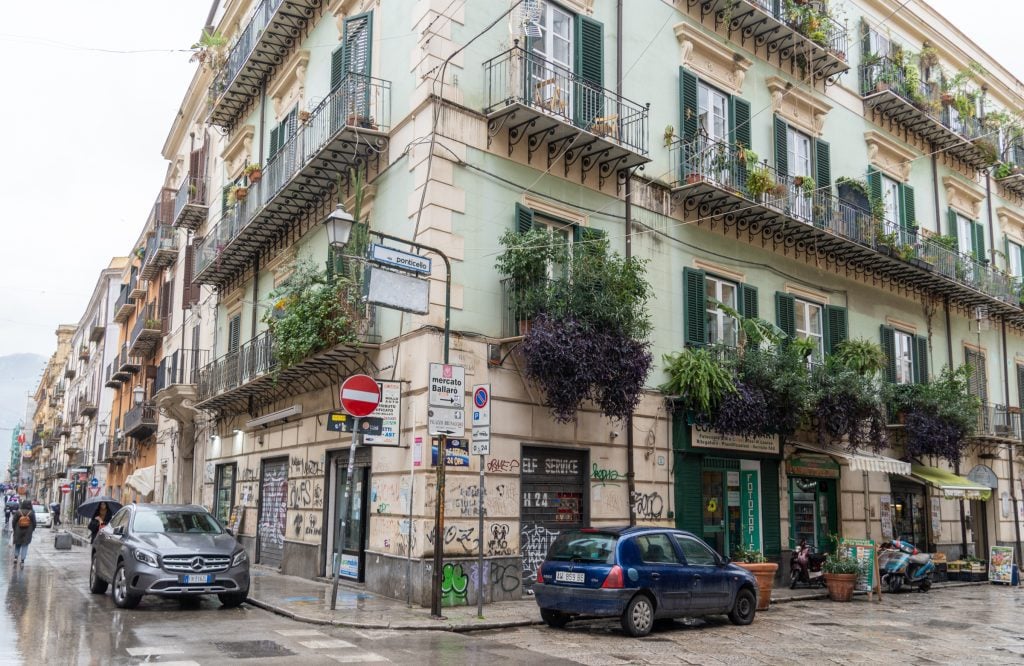 Sicilian buildings are poorly insulated.
This is not unique to Sicily, but something you see throughout Southern Europe and the Mediterranean. Buildings in Sicily are built to stay cool throughout the hot summers, not keep the heat in.
As a result, you might be surprised just how cold it gets inside.
During our most recent visit to Sicily in the winter, Charlie and I had planned on working from home for a few days. We worked from the dining room table wearing layers of shirts and sweaters and covered in blankets.
While our apartment did have a radiator, we had it up all the way it would go — which was still a temperature that left us shivering. Even at night, my face was cold, my body buried underneath several blankets.
And that's the case for restaurants, too. Often we would be seated next to a window, which had cold air flowing in the joint between the window and the wall. Again — poor insulation.
Beyond that, plenty of bars, restaurants, and pasticcerie kept the doors open all day, keeping the inside as cold as the outside.
By the time we rented a car for our last few days, I nearly wept in relief — once we turned on the heat, this was the warmest I had been in days.
How to deal with this: Bring heavier clothes than you think you need, especially layering options like base layers and sweaters. Plan on wearing your winter coat in restaurants. See if your accommodation can provide extra blankets and/or a space heater.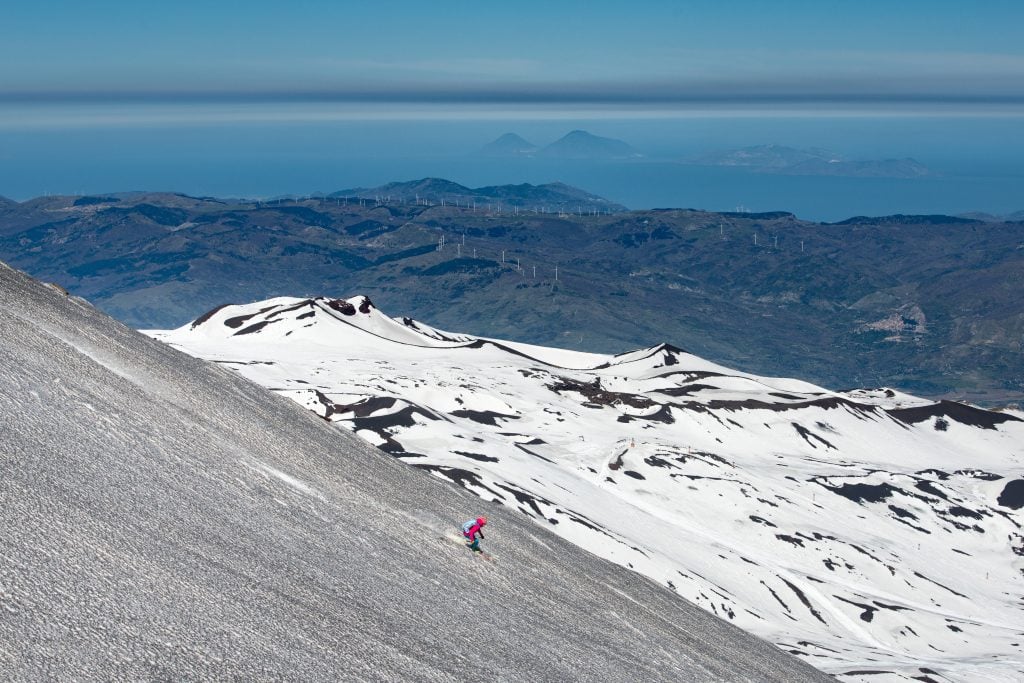 Winter brings unique events in Sicily.
But there are a lot of great things about winter in Sicily, too. One of the most unusual things to do in Sicily in the winter? Ski Mount Etna! Yes, Sicily's most famous active volcano has ski resorts in the winter!
Is it the greatest skiing you'll ever do in Italy? No. This isn't the Dolomites; this isn't even the Apennines. People tend to ski Etna just to say they've done it.
Another popular winter event in Sicily is Christmas markets. Sicily's Christmas markets generally run in the month of December. You can find Christmas markets in the cities of Palermo, Catania,
Living Nativity scenes are found throughout Sicily as well, some filled with as many as 200 people. The most famous Living Nativity performances are in Giarratana in Ragusa province, Custonaci in Trapani province, and Gangi in Palermo province, though there are plenty more. (There's even one in my family's ancestral hometown, Castanea delle Furie in Messina province!)
And, of course, there are plenty of religious festivals in Sicily in the winter. The Festa di Sant'Agata takes place February 3-5 and is Catania's largest festival (though you'll see celebratory pastries as far west as Palermo!).
Another popular festival is the Almond Blossom Festival in Agrigento, taking place over the course of a week in early March.
And don't forget Martedi Grosso — Fat Tuesday, or Mardi Gras, or Carnival — celebrating one last round of hedonism before Lent begins. Martedi Grosso usually takes place in February.
How to deal with this: Take a quick look to see if your stay will coincide with a festival, because that could make a big difference in terms of places being open, accommodation being more expensive, or parties in the street until late.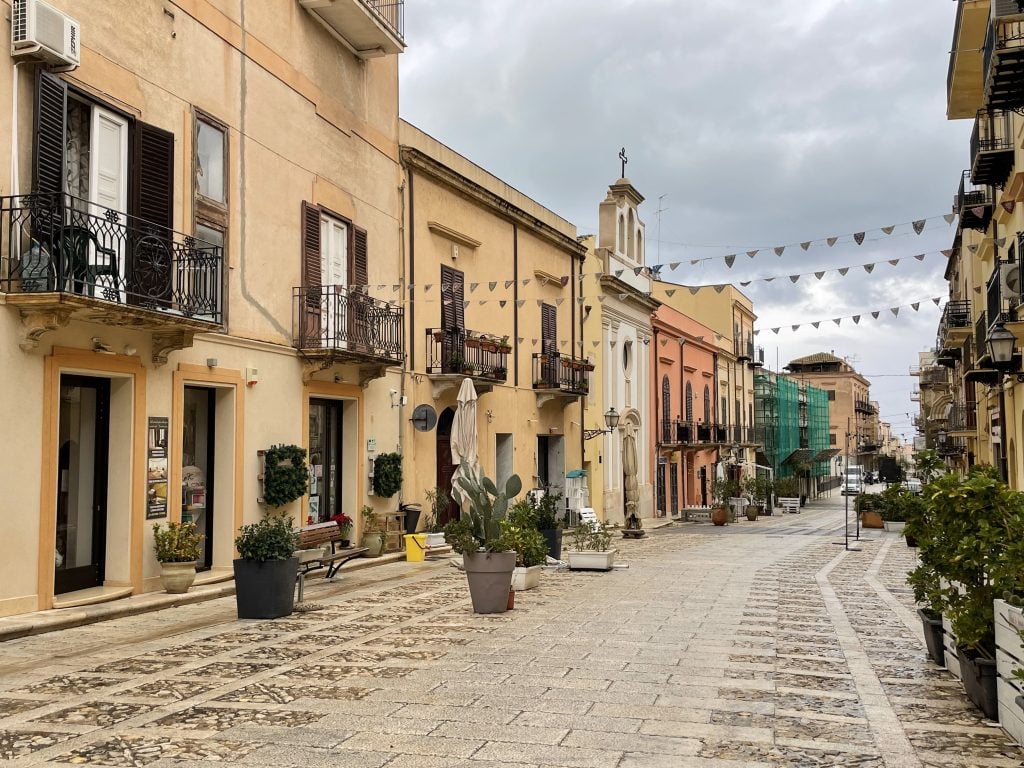 Sicilian villages are empty in winter.
One of the pleasures of visiting Sicily is exploring lots of little villages throughout the island. Public transportation isn't extensive in Sicily, so renting a car is the best way to explore lots of different towns.
However, we soon learned that small towns are especially quiet during the winter months. It wasn't unusual to go to one of the larger towns in the region — like Marsala, population 83,000 — and find everything closed in the city center except the bar in front of the Duomo.
Unlike many other countries, Sicilians do not mark their businesses as seasonally closed on Google Maps. So you can be driving around, looking for a restaurant, searching for restaurants that are "open now" — and they will actually be closed.
Let me give you an example: San Vito Lo Capo, a seaside village with spectacular cliffs about an hour's drive from Palermo. We visited on a Saturday in February, the first sunny day after five days of rain.
According to Google, there were more than 40 restaurants currently open in the city center that day. In reality, there were exactly zero restaurants open, with only two bars serving food: a big bar on a piazza, which drew a crowd, and a tiny bar around the corner.
How to fix this: Stay in a city during your visit to maximize your dining and sightseeing options. I recommend Palermo, Catania, or the Ortigia area of Siracusa, which each have enough going on in winter to make it a worthwhile stay. We had a great week in Palermo and ate at so many cool restaurants!
Many tours and activities in Sicily are unavailable in winter.
I get it — you understand that you won't be able to go on a snorkeling tour in winter. That makes sense.
But you might be surprised that you struggle to find a currently operating food tour, historic walking tour, or day trip to nearby ruins during the winter months. Many companies don't run their tours in the winter months because it doesn't make financial sense.
Want to take the cable car from Trapani to Erice? Sorry, it's closed from early January through late March. You can still visit; you'll just have to do the switchbacky drive up the mountain yourself. And once you're in Erice, don't plan on finding anywhere to eat.
Sometimes you can reach out to the tour company for a private tour if you'd like, but this might end up being more than you want to spend.
How to fix this: Research your activities in advance, see what's available during the time of your winter visit, and decide what's a dealbreaker for you.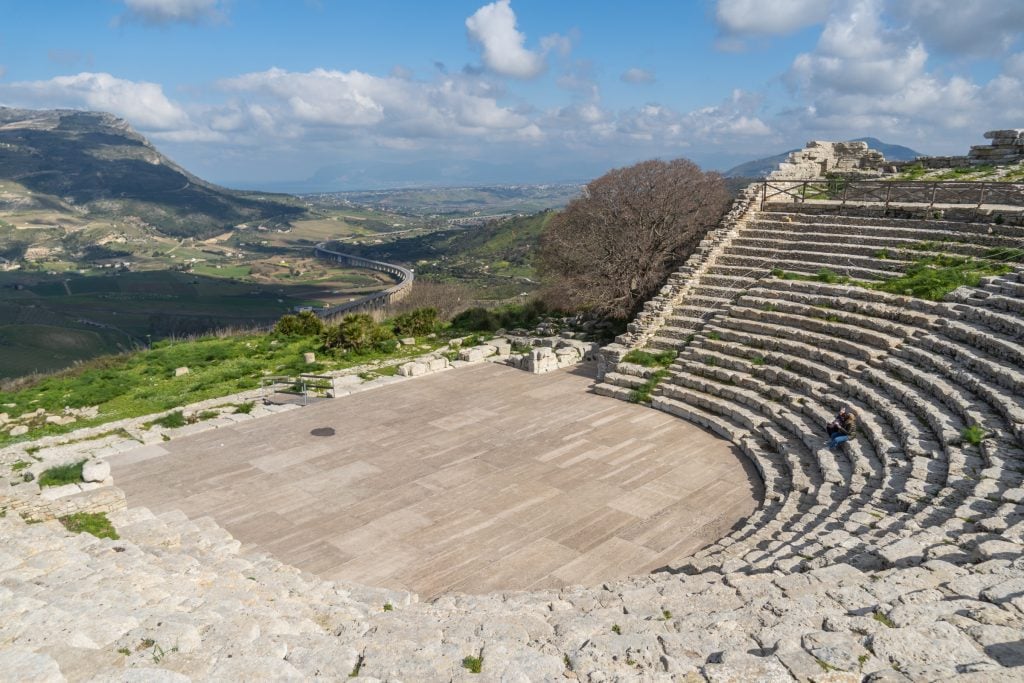 Archaeological sites are great to visit in winter.
Are you a fan of classical history who can't get enough of ancient ruins? You will love visiting Sicily. This island is rich in ruins, most of them Greek ruins, with a few Roman-era treasures thrown in.
And it's much better visiting ruins in Sicily in the winter. Ruins seldom have much shade and are often crowded, but in the winter you'll crave that sunshine and there will be no crowds.
Anyone who's visited Agrigento in August has felt like they were entering the gates of hell! Agrigento in January? A marvelous place to visit, even with low temperatures.
So which sites are worth visiting? Definitely don't miss the Valley of the Temples in Agrigento; Syracuse and the Rocky Necropolis of Pantalica; and Villa Romana del Casale; each of which is a UNESCO World Heritage Site.
Beyond UNESCO, The Segesta ruins close to Palermo were a highlight for me, especially the spectacular view from the amphitheater. Selinunte Archaeological Park in Trapani Province is another site worth visiting.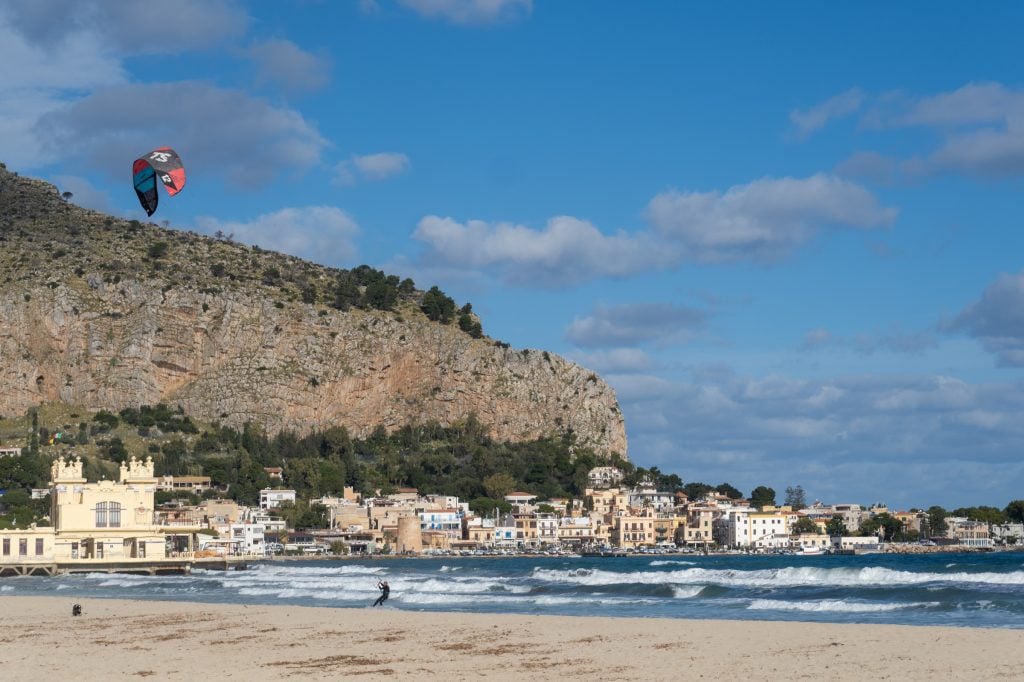 Sicilian islands and beaches are not a wise choice in winter.
Sicily is home to some of the most beautiful beaches in Italy (which is why it seems like half of mainland Italy decamps to Sicily in August!). From the Aeolian Islands (my personal favorite spot) to the Egadi Islands to towns like Cefalù, Avola, and San Vito Lo Capo, this islands are at their best in summer, which is high season in Sicily.
Late spring and early fall will be much quieter and most Italians will consider it very much not beach weather, but it can still be a good time to swim in the Mediterranean Sea (and the sea temperature is warmer in October than May).
But in the winter, these towns are absolutely dead. The vast majority of businesses in beach towns shutter entirely during the cold winter months. Even popular spots like Cefalù are ghost towns.
Additionally, public transport is limited to these places in winter, especially ferries to the smaller islands. If you really want to go to the Aeolian Islands in winter, at least stay in Lipari, which has the biggest city center of the islands and a few places stay open in the winter.
Read More: Complete Guide to the Aeolian Islands, Sicily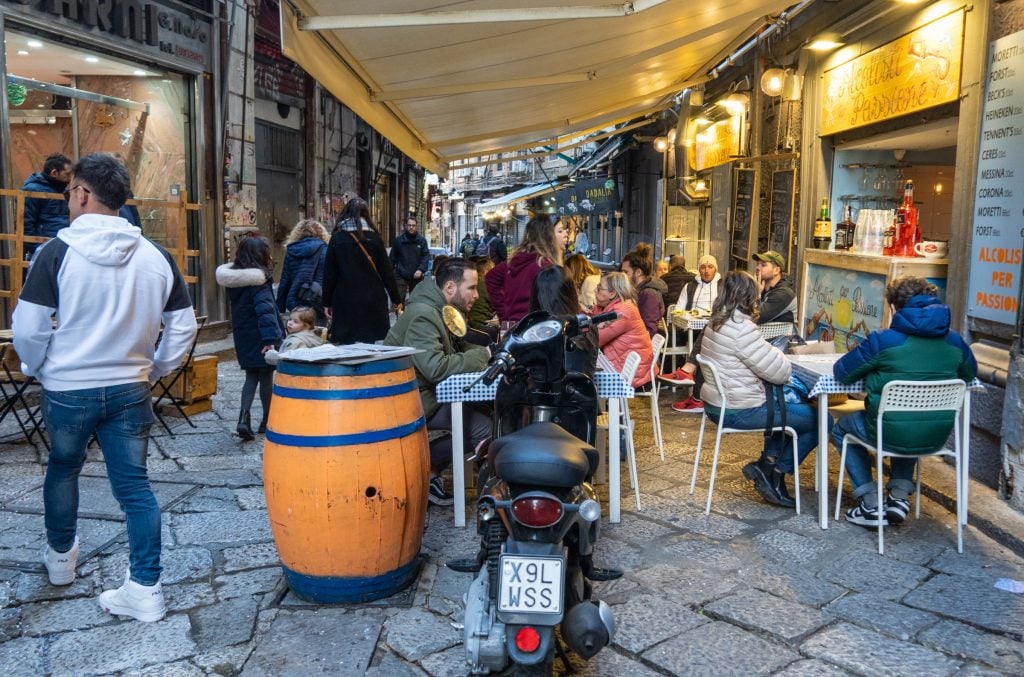 Palermo is a lot of fun in winter.
As I said before, cities are the best places to visit in Sicily in winter because people live there year-round. You can find plenty of restaurants to choose from, and tons of fun things to do.
Palermo was an especially fun place to have as a base during the winter months. While we didn't luck out with the weather and it was cold both inside and outside, Palermo quickly muscled its way into my list of favorite Italian cities thanks to the people, food, and overall vibe.
Palermo is vibrant, friendly, and very affordable. The food is incredible and the street food scene is excellent, even in the winter months. It's the best place to feel like you're splurging for a low price. And Palermo happens to be a little bit sunnier and warmer than Catania and Eastern Sicily.
I would absolutely go back to Palermo for another long winter visit.
Read More: 23 Fun Things to Do in Palermo, Sicily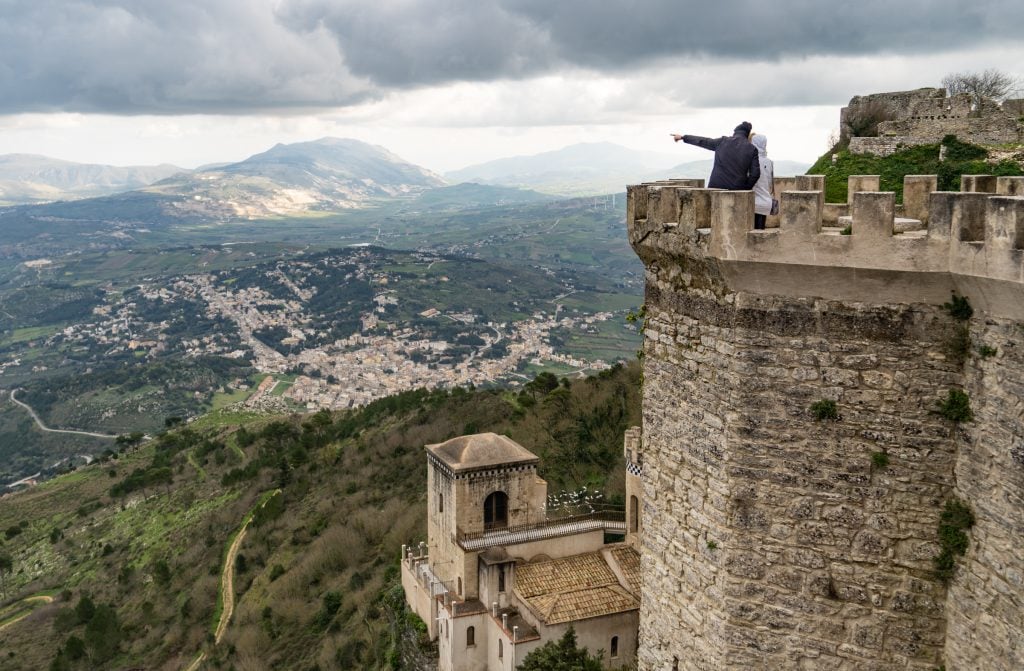 Sicily Weather in Winter
Sicily enjoys a Mediterranean climate with sunny summers and chilly winters. Here is information on temperature and rainfall, month by month, in Catania in the east and Palermo in the west:
Sicily in December
In December, the weather in Palermo, Sicily, is typically mild with an average high temperature of 61°F (16°C) and an average low temperature of 50°F (10°C). The average rainfall for this month is around 3.7 inches (94 mm).
In Catania, Sicily, the weather in December is also mild, with an average high temperature of 62°F (17°C) and an average low temperature of 44°F (7°C). The average rainfall for this month is around 3.1 inches (79 mm).
Sicily in January
In January, the weather in Palermo is slightly cooler with an average high temperature of 58°F (14°C) and an average low temperature of 46°F (8°C). The average rainfall for this month is around 3.2 inches (82 mm).
In Catania, the weather in January is similar with an average high temperature of 60°F (16°C) and an average low temperature of 41°F (5°C). The average rainfall for this month is around 3.3 inches (85 mm).
Sicily in February
In February, the weather in Palermo starts to warm up again with an average high temperature of 60°F (16°C) and an average low temperature of 46°F (8°C). The average rainfall for this month is around 2.6 inches (66 mm).
In Catania, the weather in February is also milder with an average high temperature of 60°F (16°C) and an average low temperature of 41°F (5°C). The average rainfall for this month is around 2.8 inches (72 mm).
Sicily in March
In March, the weather in Palermo continues to warm up with an average high temperature of 63°F (17°C) and an average low temperature of 48°F (9°C). The average rainfall for this month is around 2.5 inches (63 mm).
In Catania, the weather in March is similar with an average high temperature of 62°F (17°C) and an average low temperature of 44°F (7°C). The average rainfall for this month is around 2.5 inches (64 mm).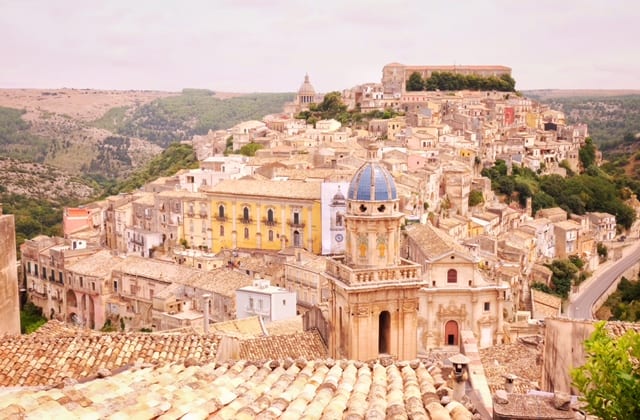 Best Time to Visit Sicily
So when is the best time to visit Sicily, for real? If you're looking for a trade-off of nice weather, sunshine, warm temperatures, and manageable levels of crowds, aim for May, September, or October.
These months are absolutely lovely (and September is still very much summer), but it's not "summer" to Italians, who are in autumn mode as soon as September hits. Plus, kids are back in school, which means the crowds are fewer crowds.
If you're not a fan of warm weather and would rather visit in the shoulder season, consider late March, April, or November. Early spring and late fall bring cooler weather that makes the perfect conditions for lots of outdoor sightseeing.
And finally, visiting Sicily in winter can be absolutely wonderful if you're lucky with the weather. And if you stay for longer, chances are you'll be able to experience a lot of sunny days.
By now, if you want to plan a winter holiday to Sicily, that's great! I've done my job, which is telling you what to expect — for real.
More on Sicily:
Cool Places in Southern Italy:
Planning a Trip to Italy:
Have you been to Sicily in winter? What are your tips?