Adventurous Kate contains affiliate links. If you make a purchase through these links, I will earn a commission at no extra cost to you. Thanks!
If March, May, and July went down in history for their sheer hedonism, September was marked by abstinence.
I spent it mostly at home. Worked hard every day. Didn't ingest a single drop of alcohol. And did little else until I headed to New York at the end of the month.
You might think that September was a boring month. That could not have been less true. I had a wonderful time this month — working! Seriously. I had several different projects going on at once and I enjoyed being so busy.
Due to the fact that I did little else but work this month, I don't have that many photos to share — so please enjoy the selfies and food shots.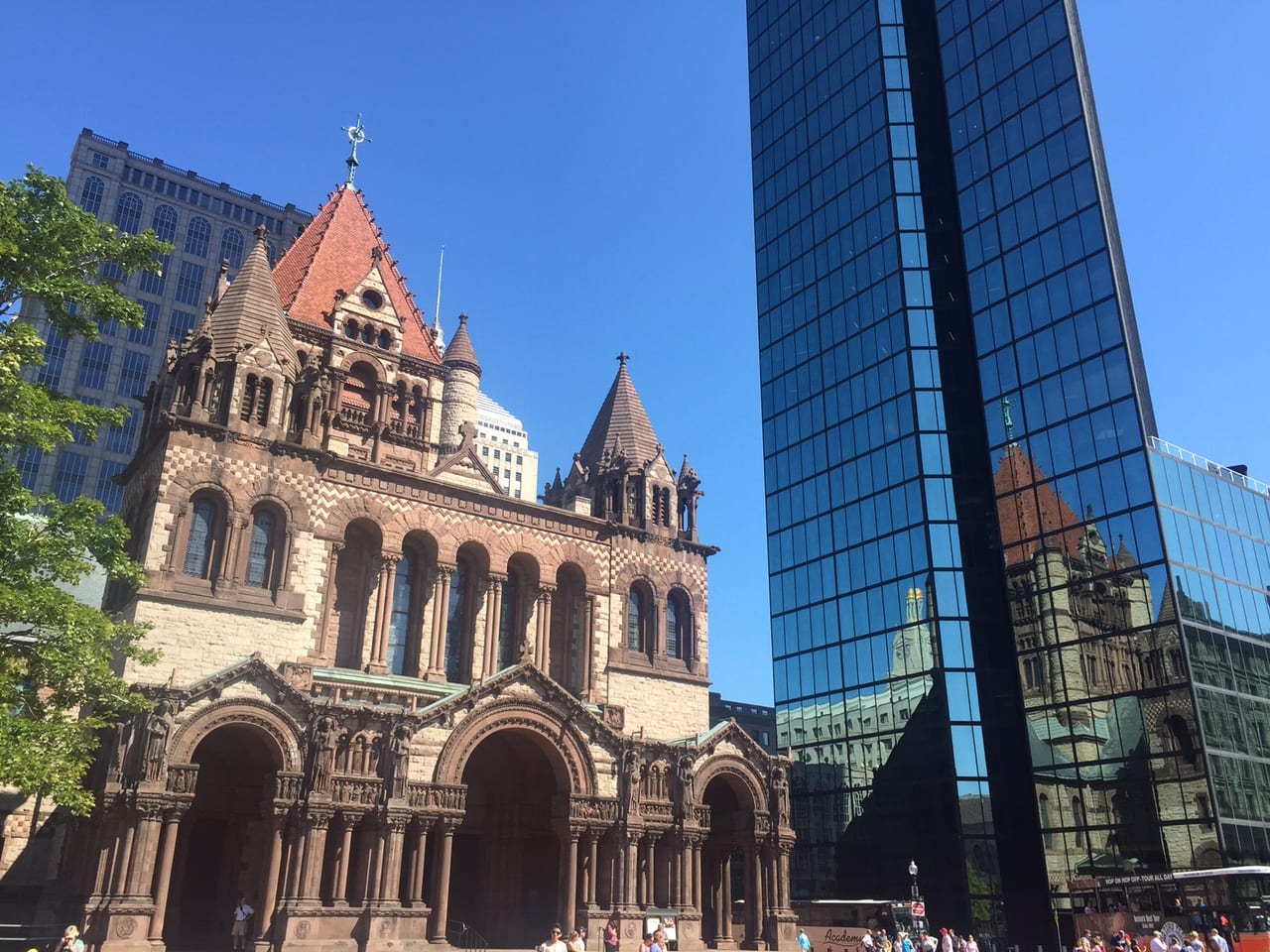 Destinations Visited
Reading, Lynn, Gloucester, Essex, and Boston, Massachusetts, USA
Portsmouth, New Hampshire, USA
New York, New York, USA
Favorite Destinations
New York. My future home! I'm ready to move into you. After spending one more winter in the tropics, that is…
Portsmouth. I've got so much love for this quirky little town.
Boston. Nothing better than eating outside on a summer night in Boston!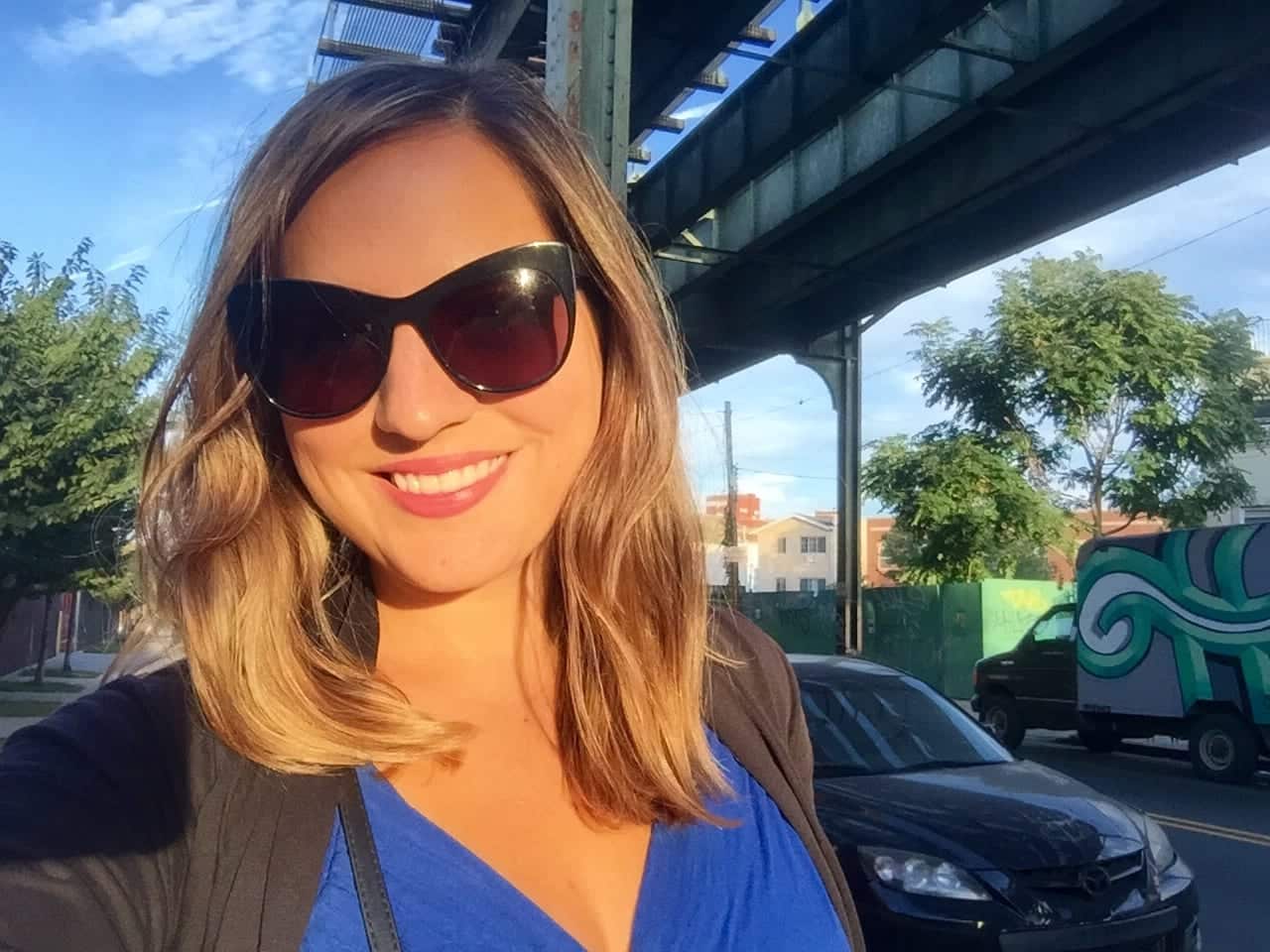 Highlights
Hello, new hair! For years, I was the one-haircut-every-six-months-and-no-color-ever variety, in part due to my travels, but I decided to switch things up.
This time: a much blonder ombre with highlights, and I got a keratin treatment. This is the first time I've ever chemically straightened my hair — and I am shocked at how smooth and straight my hair is now, even when it air dries!
I've heard that keratin can be hit or miss and you want to go to a place that specializes in it, so instead of one of the ubiquitous cheap Groupon salons, I went to Keratin Lounge in Manhattan. They pioneered LASIO keratin, have several kinds of keratin treatments and I got the tropic treatment (formaldehyde-free, maintains the most body and curl, unlike most treatments you must wash it out within 24 hours, should last around three months with proper care). All treatments cost $250. Naomi was my stylist and she was great!
(If you go, say it's your first time and Kate McCulley sent you. You'll get 10% off and I'll get 10% off my next visit! Also, ask for a chair near an open window — the fumes were a bit tough to deal with and i had to cover my face to keep my eyes from watering.)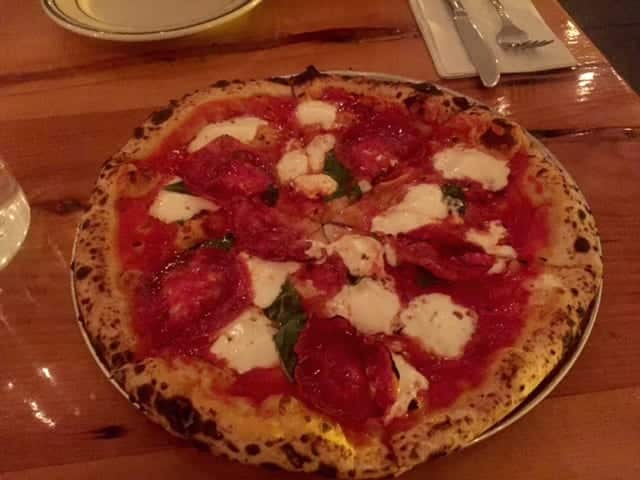 Discovering cool new restaurants in New York. I'm always into trying new places in New York, and I ate at about a dozen new spots (my poor, poor wallet), but there are six exceptional places that I recommend:
Red Rooster in Harlem. Marcus Samuelsson's funky restaurant fuses tastes of the American South, Sweden, and Ethiopia, and it couldn't be in a more apt location on 125th street. I had the yard bird (fried chicken), my sister had the Swedish meatballs, and we split the deviled eggs and sweet potato donuts. All were fantastic!
983 (The Living Room) in Bushwick. Incredibly cozy bar and restaurant with fantastic food at cheapish Bushwick prices. Get the chicken under a brick — so much flavor!
Marta in Midtown East. Super delicious thin crust pizza — I could have had two whole pies to myself. Sausage and crimini mushroom pizza is great; so is the stracciatella with buffalo mozzarella.
Roberta's in Bushwick. Another pizza spot — Beyonce, Jay-Z, and the Clintons have all eaten here. Get the bee sting — it's a pizza with sopressata and honey! It's not on the menu, but they always have it.
Breukelen Coffee House in Crown Heights. If I lived in Crown Heights, I would work here every day. Great coffee, lots of tables, and OUTLETS GALORE. Perfection! Well, except for the name. It's pronounced Brooklyn, and that makes me roll my eyes. JUST CALL IT BROOKLYN, YA HIPSTERS.
Little Skips in Bushwick. One of my new favorite coffee shops in the world! Tiny and looks like nothing on the outside, like most of Bushwick but fun, colorful, delicious place on the inside. Great sandwiches, too.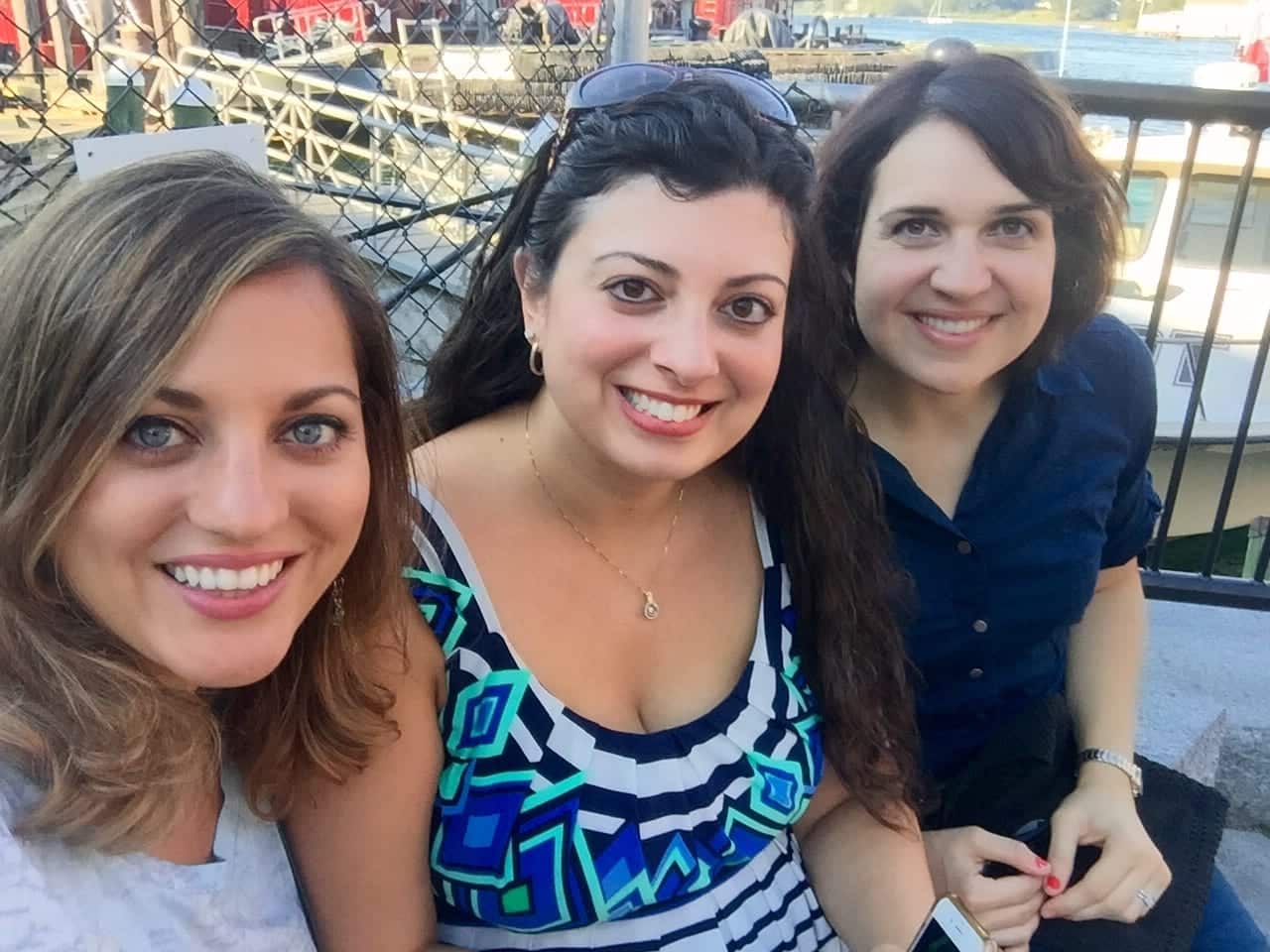 Portsmouth day trip. Portsmouth, a small city in New Hampshire, is one of my favorite places in New England for a day trip. There are lots of great restaurants, waterfront scenery, and funky shops, including the Book and Bar, which is a bookstore with a bar in it! I had a great day and lots of girl talk with two of my best friends from home, and it was so nice spending so much time with them.
Discovering Bushwick. What a WEIRD ASS PLACE. I've never pinged between loving and hating a place so hard and so often — my opinion would change hourly! Bushwick is a neighborhood in Brooklyn, sandwiched between Williamsburg, Bed-Stuy, and Ridgewood (as well as some neighborhoods you'd want to avoid), and it's a formerly Puerto Rican/Dominican neighborhood now met with an influx of artists pushed over from high rents in Williamsburg.
It's full of warehouses, which gives it a lot of light, and there is street art everywhere. And when guys would catcall me, they would always end it with a "God bless you." As in, "Hey girl, I like your ass in those jeans. God bless you." Nice.
Dilapidated blocks look like they're filled with nothing — and then behind a blank door, you'll find a bar with circus-esque "freak shows" or a chic Cuban restaurant. In that way, Bushwick reminded me a lot of Melbourne. You have to know about these places; they don't make it obvious.
Congratulations, Bushwick — you now occupy a spot alongside Shetland, Darwin, Liechtenstein, and Venice Beach for on the list of strangest places I've ever been. I came here to research it as a possible place to move to, but to be frank, I think it's a little too out there for me. I'm sure I'll visit often.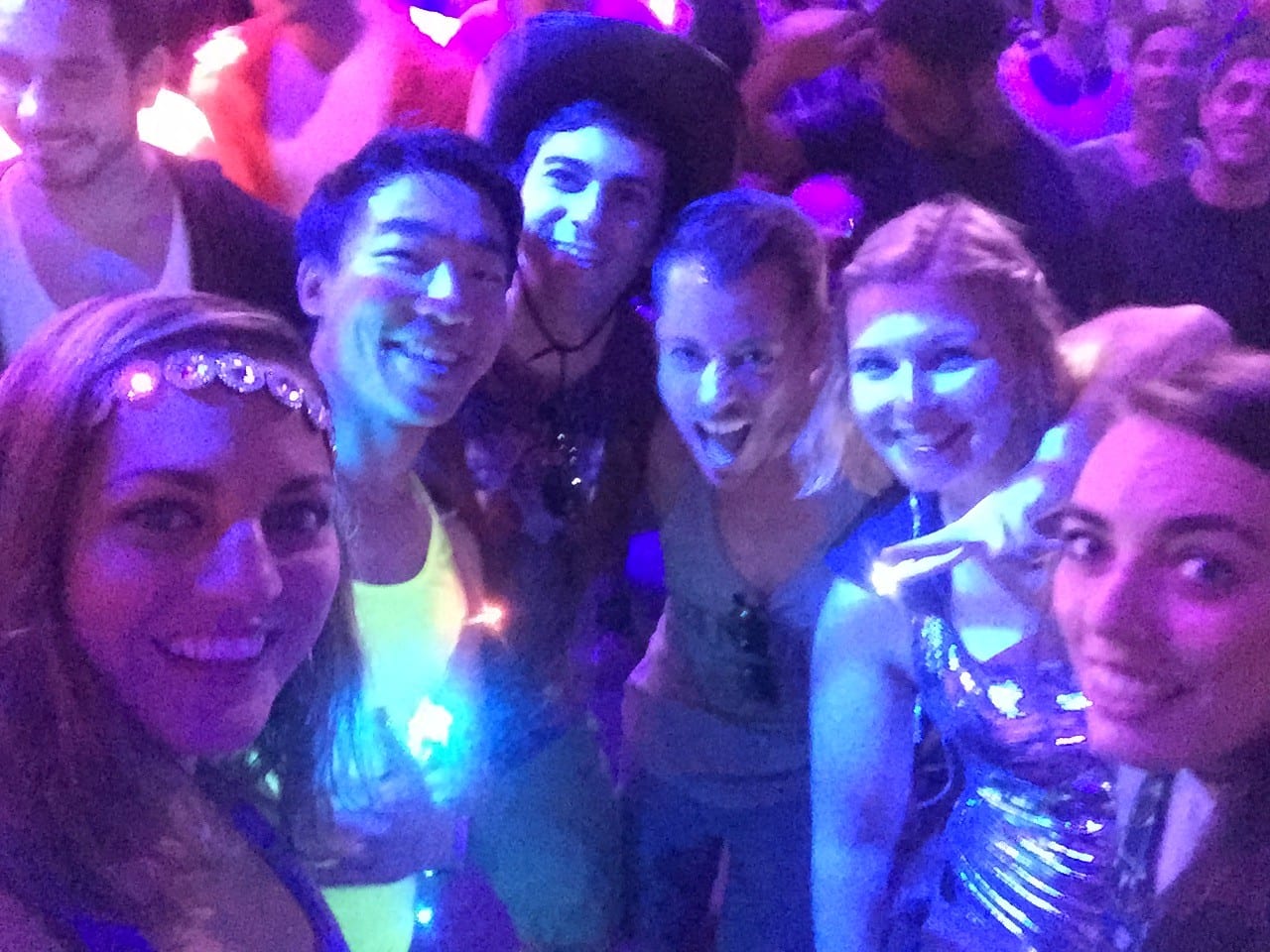 Daybreaker! By far the coolest thing I did this month. Daybreaker is an early morning dance party that takes place in several cities around the world, including New York. My friends and I put on our best duds (funky workout wear, silvery disco accessories, a cowboy costume, whatever you'd like!) and danced our asses off from 7-9 AM.
It was one of the most positive events I've ever been to! Everyone was sober (well, everyone was supposed to be sober), there were fire dancers, a guy played a didgeridoo and we limboed underneath it, some dude frolicked in a tiger costume, and then everyone left and went to work. Just a typical Wednesday in New York.
If you're interested in attending a Daybreaker, sign up for emails here.
Challenges
The biggest challenge this month was health-oriented. Once I got home from Europe, I resolved to do Couch 2 5K and initially did great with it, getting stronger at running each day. However, on day nine, I felt a shooting pain through my right leg and could barely move.
I was sidelined for two weeks. At first I thought it was shin splints, but as the shin pain healed, I still had a lot of pain. My knee felt like it had slid out of place and I was terrified that I had done something seriously wrong to my knee and would need surgery.
Thankfully, my chiropractor took a look and determined it was a simple running injury to my ligaments — all I had to do was massage and ice a few pressure points. After weeks of pain, I was back to normal within a few days! Phew.
That said, though, I've had bad feet my whole life, and running is hell on your body even if you have good feet, so I think this might be a sign that running is not for me. Which is sad.
I did get fitted for new, top-quality sneakers and insoles from The Walking Company. Now, just about every pair of shoes I own is from that store and my feet are SO much healthier for it!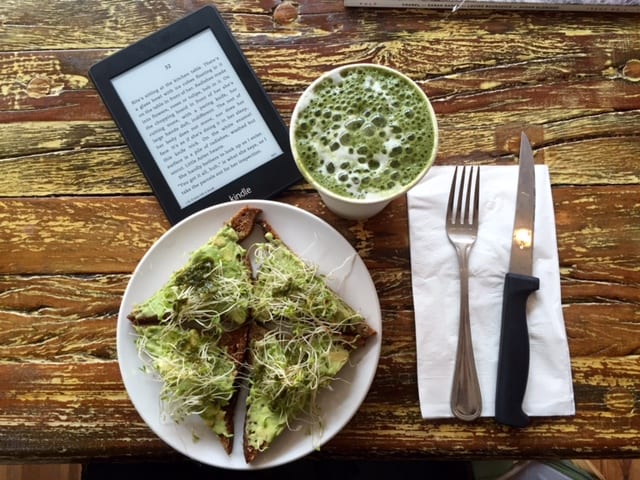 Most Popular Post
The Joys and Challenges of Traveling in Sicily — This honest post resonated with quite a few of you!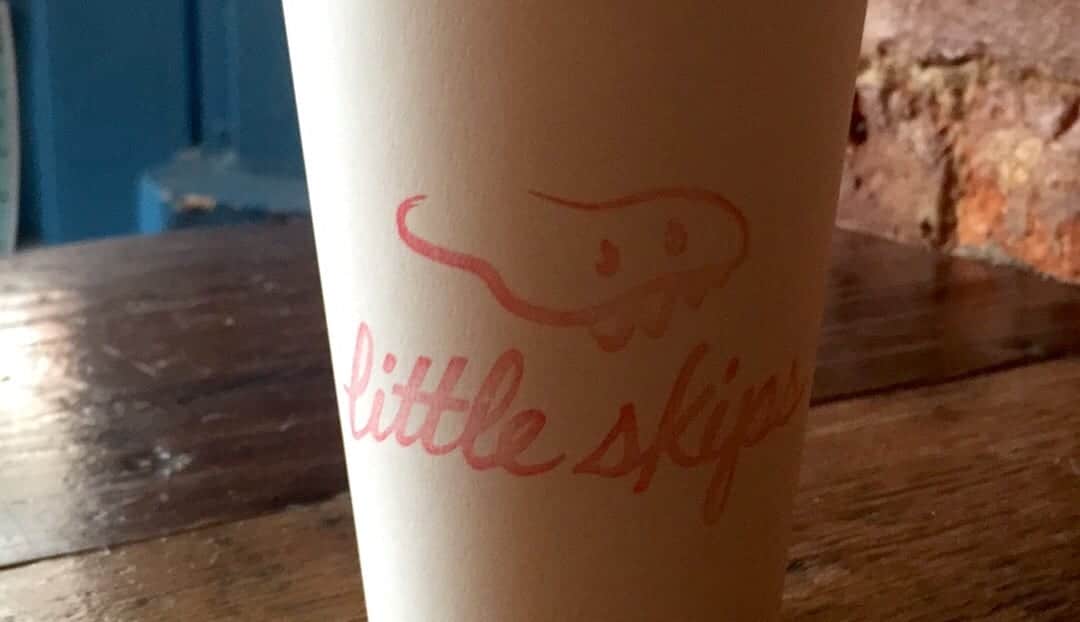 Other Posts
Best Mirrorless Camera for Travel: Fuji X-T1 — After months with my new camera, I finally give it a review.
Cool Airfare Tricks from Kayak — Kayak has some cool features of which you should take advantage.
On Freedom to Travel — We are so lucky to be able to travel where we want, unlike people from other countries.
Corfu, Greece, in Technicolor — The case for visiting this very colorful island!
Where to Go in Eastern Sicily — All the best places, both popular and offbeat, from Taormina to Siracusa to Avola.
Viewpoints: Traveling with a Disability — Justine and Dilara of The Pickle Sandwich dish about what it's like to travel while blind and deaf.
Aci Trezza: A Laid-Back Seaside Town in Sicily — I had never heard of it before, but it became one of my favorite places in Sicily!
Requiem for a Beloved Purple Dress — I had to say goodbye to the dress you've seen everywhere since 2011. A lesson in letting go.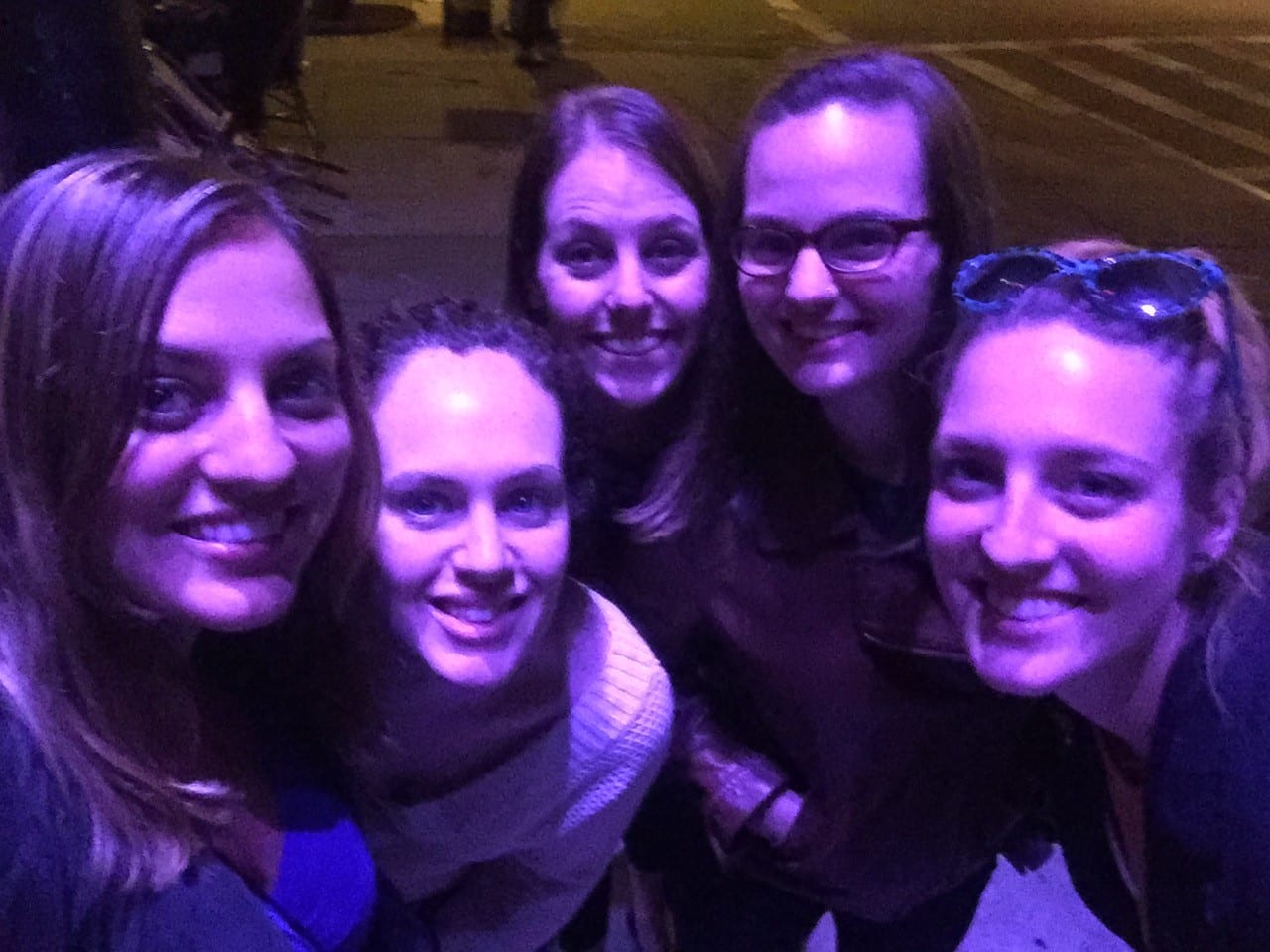 News and Announcements
I survived Sober September! I have to say, it was quite easy at first while being at home, but it really became a pain in the ass once I got to New York. I didn't crave the buzz so much as I wanted a special treat that my friends got. Which I guess is the best case scenario.
Do I feel better or healthier because of it? Honestly, I didn't notice much of a difference health-wise. But I was glad that I was only on the receiving end of drunken texts this month.
I'm thinking that I should give myself a challenge every month, just to try something new and improve my life. This October, it will be a spending diet.
Over the past year, I've turned into a bit of a spendthrift, which isn't a habit I want to maintain. My goal this month: no new clothes, accessories, tech gear, or makeup. Those are my big vices. I won't be as strict as I was with sober September — there's nothing wrong with buying food or replacing anything I lose. And if I need to buy more shampoo (after the keratin treatment I need to use sodium chloride-free products), that's okay, too — I'm not going to destroy my hair treatment for the sake of not spending anything extra.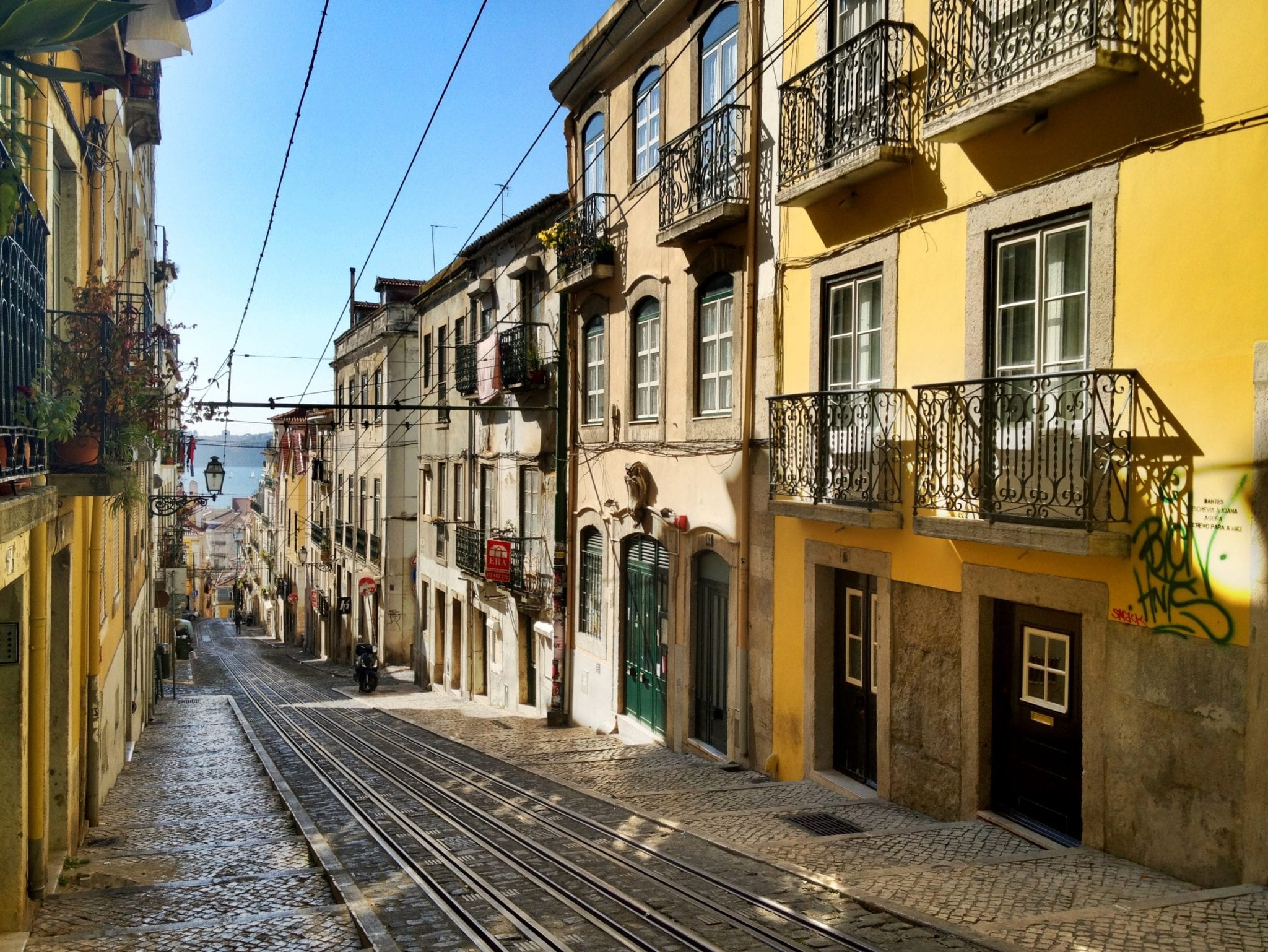 Most Popular Photo on Instagram
Wow, something actually beat Santorini! First time that's happened! This pic was taken a few years ago on a sunny winter day in Lisbon.
For more updates from my travels, follow adventurouskate on Instagram and Snapchat!
What I Read This Month
The end is near! I've read 43 books this year, and 42 of them are part of the 52-book PopSugar 2015 book challenge. I'll be glad when the challenge is over — I'm eager to just read again without worrying about fulfilling categories.
The Story of the Lost Child by Elena Ferrante — Elena Ferrante's Neapolitan Novels are my favorite books from this year, and this was the conclusion of the series. I can't tell you how meaningful these books were for me. They're my favorite reads of the year and I can't recommend them enough. I've never read a book that writes about female friendship more accurately than this series, and the wild and brutal depiction of Naples is unforgettable.
The final book is the most intense of the four, and though I don't think it was my favorite in the series, it brought everything together into an explosive conclusion. Category: a book set in a different country.
Ask by Ryan Levesque — My mind was absolutely blown by this book — it's the single most brilliant business book (or idea!) I've ever read. It's basically a guide to figuring out what your customers want before they even know that they want it. And, amusingly, I'm now seeing lots of websites starting to use its strategy! Category: a book with a one-word title.
Lord of the Flies by William Golding — I had never read this classic book, but it's referenced so often that I figured it would be a good idea to read this book about a group of boys who are stranded on an island and form a tribal community. It wasn't my favorite, but I appreciated the allegory, especially the characters each representing the id, ego, and superego. Category: a banned book.
The Handmaid's Tale by Margaret Atwood — Wow. What a chilling portrayal of the future. Written in the 1980s, it tells the story of a not-too-distant future where America is turned into a Christian military nation and women lose their rights. Following a series of environmental disasters, few people are fertile, and these handmaids in question are used to become pregnant by the most important men in the community.
"Show, don't tell," is one of the most important qualities a writer can have, and this book unfolds scintillatingly slowly, one tiny detail at a time. I couldn't put it down. Category: a book set in the future.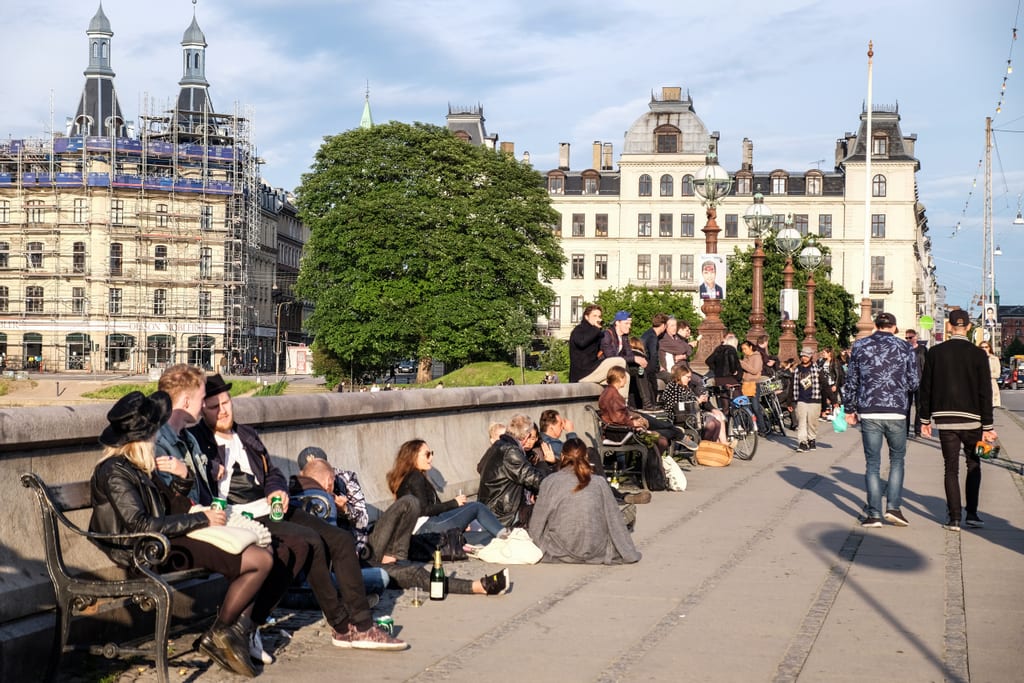 Coming Up in October 2015
On October 4, I flew to the UK for a weeklong journey of drinking gin, which was super fun! I can't wait to share my photos with you. Those of you who followed my snaps saw quite a bit of it!
I'm now spending two weeks hopping around Europe a bit, including a full week on the Spanish island of Mallorca with my bud Cailin. Right now I'm in Copenhagen and I'm heading to Berlin tomorrow.
I return to New York for a few days to make an appearance at an event related to the British gin trip, then immediately fly out to Los Angeles for second event.
Any suggestions for Mallorca? Share away!
Get email updates from Kate
Never miss a post. Unsubscribe anytime!