Adventurous Kate contains affiliate links. If you make a purchase through these links, I will earn a commission at no extra cost to you. Thanks!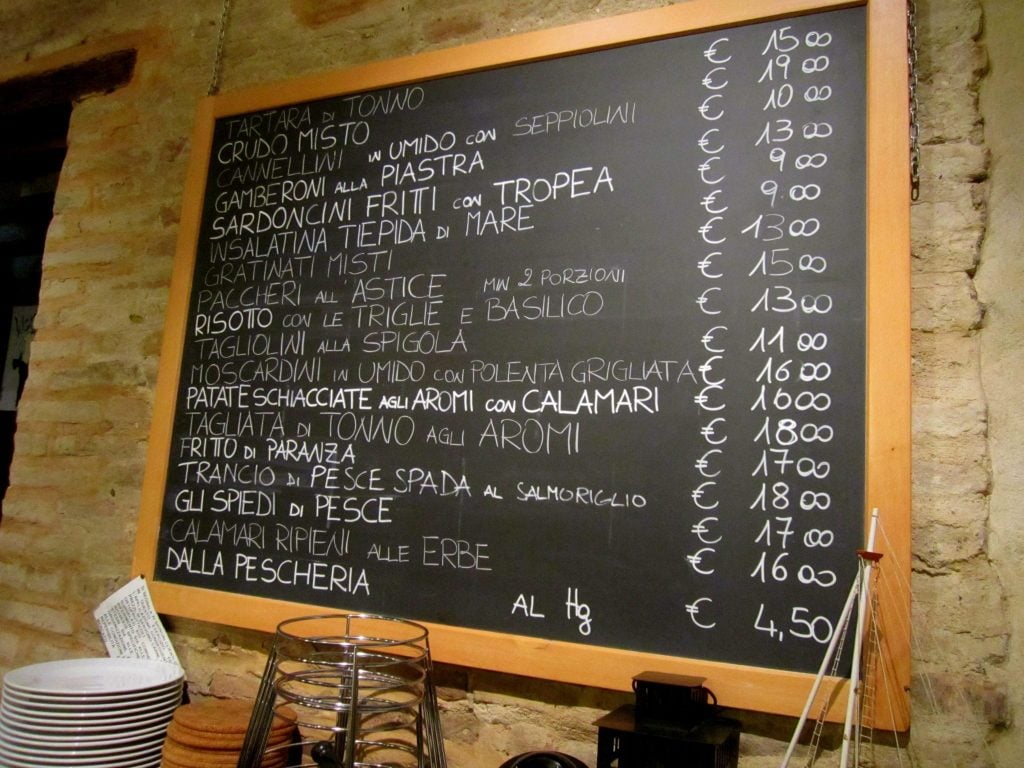 I never imagined that Emilia-Romagna, the land of delectable meats and cheeses, would have so much to offer in terms of seafood!
But Emilia-Romagna does, in fact, have a coast — and its most famous coastal destination is Rimini, Italy's top destination for cheap holidays on the beach. To have the best seafood, you head straight to the source — in this case, the Adriatic Sea. It was at Il Pescato restaurant in Rimini where we dined on a seafood feast at that we'll remember for ages.
We began with an impressive platter of crudo, or raw seafood — Italy's version of sashimi. The highlights were the silky maroon tuna that slid down your throat as smoothly as wine, and cold, silvery, raw shrimp (which I had eaten with garlic and chiles in Thailand, but were totally different here in Italy!).
That shrimp doesn't know that he only has moments to live.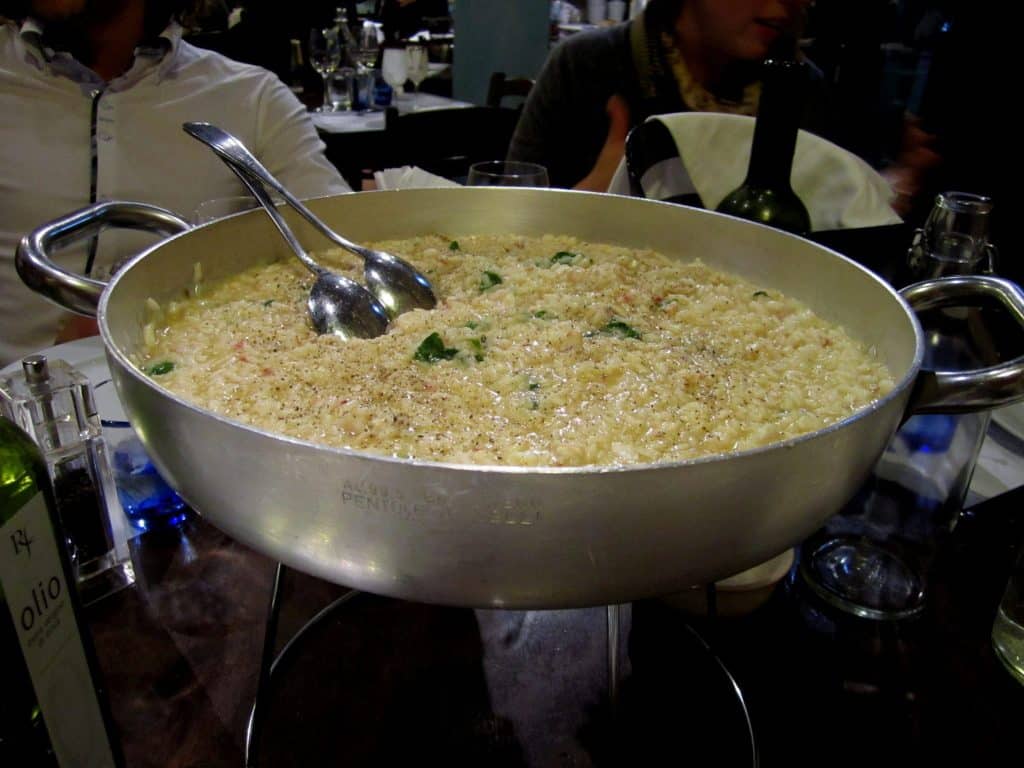 Our next course: risotto with basil and tartiglie, a local fish that was previously known as a peasant's fish. All over the world, traditional "peasant dishes" are being turned into haute concoctions of the 21st century, and we saw no exception in Rimini.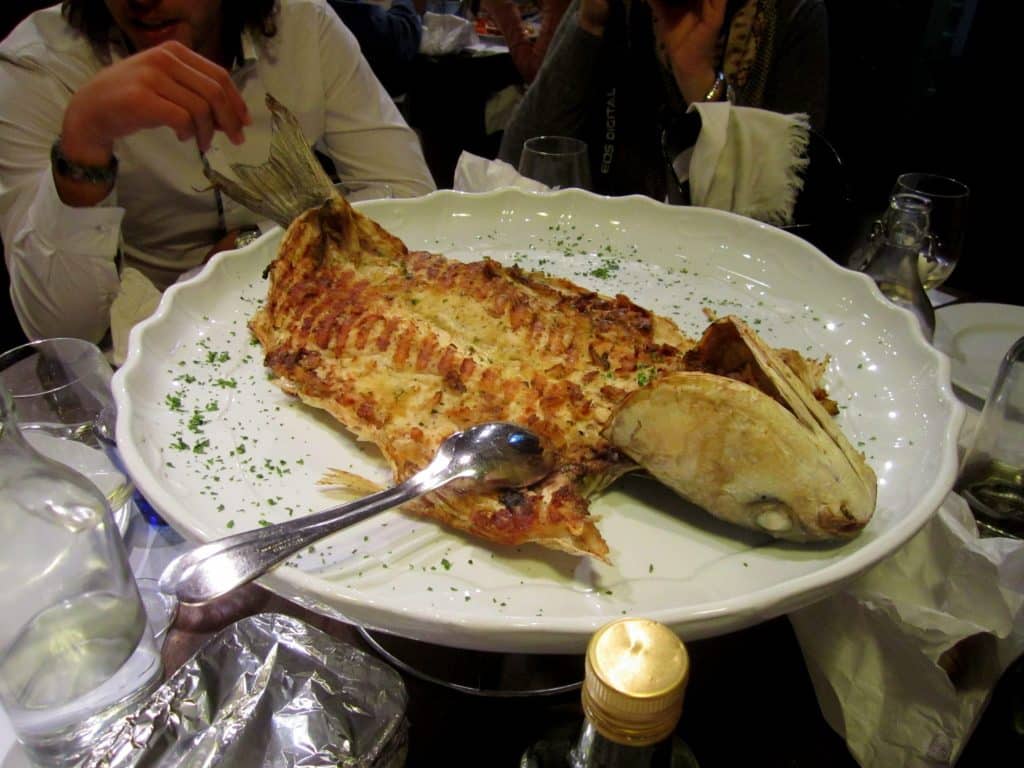 And finally, the piece de resistance: an enormous gray mullet for the eight of us to share. This was the meatiest fish I had ever tasted, and one of the absolute best. It looks small from this angle, but there were about two inches of flesh to dig into on the body!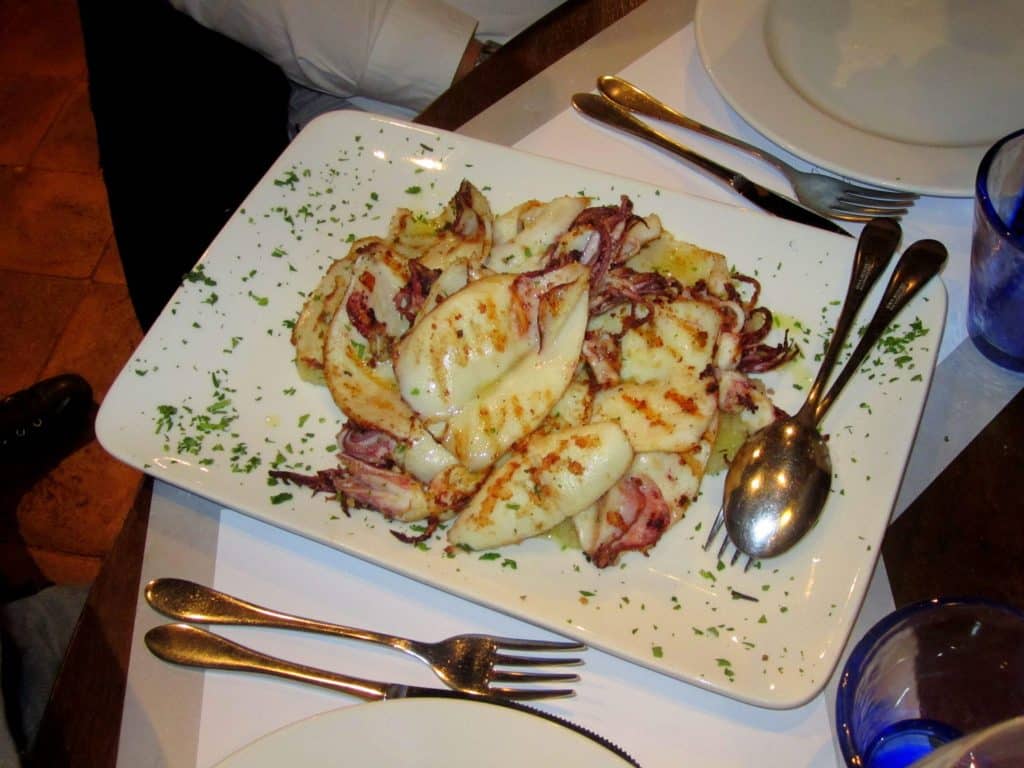 Not enough for you? How about some calamari! I hadn't eaten grilled whole calamari since last winter, hanging out in the beach restaurants in Sihanoukville, Cambodia.
And we kept the wine flowing, as always. Tonight was white, naturally.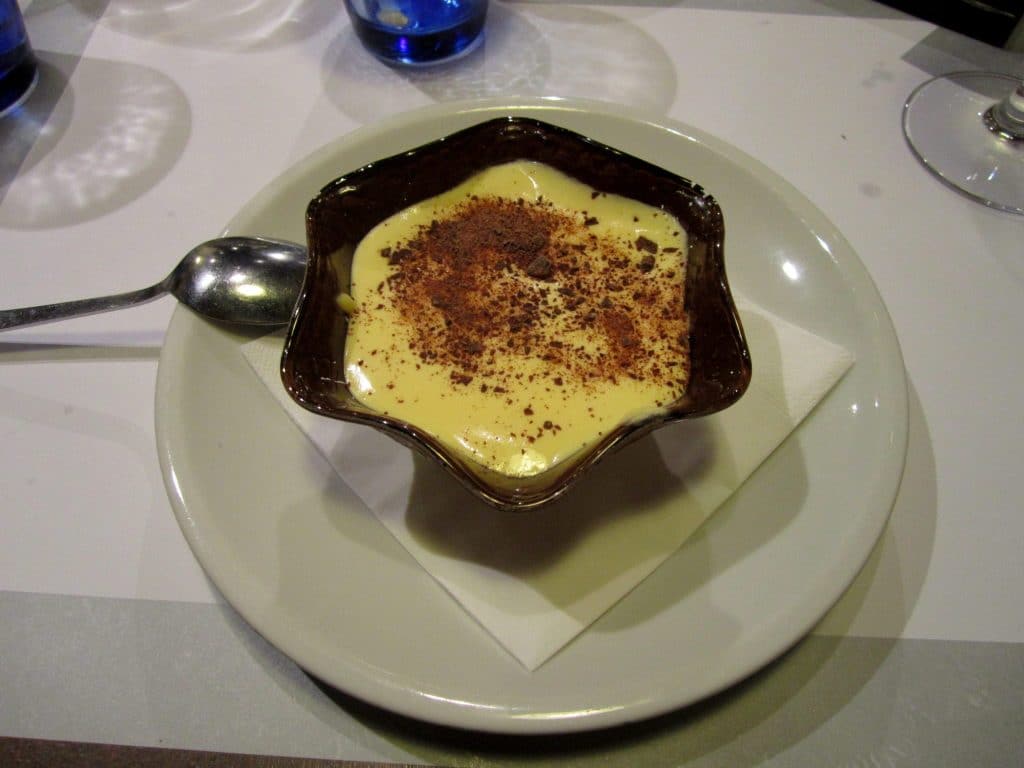 For dessert, it was mascarpone cream. This was perfect for me, as I adore tiramisu but hate cakey versions. To me, the ideal tiramisu is a soup, and that's what this mascarpone cream was like.
As usual, after dessert, we finished with a caffe (espresso). And then they just had to hand out grappa on the way out!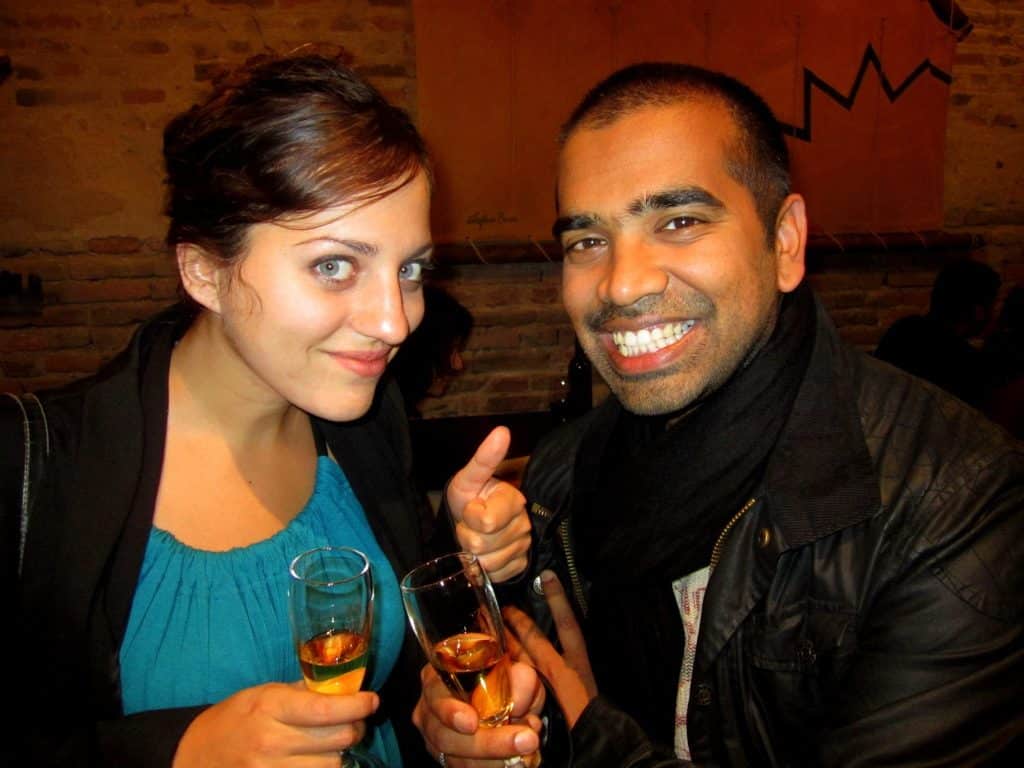 Not for the faint-hearted, as you can see.
If you come to Emilia-Romagna to experience the best food treasures in Italy, you may be tempted to stay in the hill towns and gorge yourself on cured meats and red wine — but try to plan a visit to the coast as well. Seafood this good is definitely worth the trip.
Planning a Trip to Italy:
Cool Places in Southern Italy:
Cool Places in Sicily:
Cool Places in Northern Italy:
Many thanks to Emilia-Romagna Tourism and Wilde PR for hosting me on the Delicious Emilia-Romagna Blog Trip. All opinions, as always, are my own.
Get email updates from Kate
Never miss a post. Unsubscribe anytime!