Adventurous Kate contains affiliate links. If you make a purchase through these links, I will earn a commission at no extra cost to you. Thanks!
Where to stay in Rome? The Eternal City seems to have infinite options. This is a gorgeous, complicated, chaotic city filled with beauty and art and fountains and screaming motorbikes. For many travelers, Rome is their first foray into Italy — and what an introduction it is. But first things first: what is the best area to stay in Rome?
It's hard to write an introduction to the city because everything to be said about Rome has seemingly already been said during its 2,772-year history. The Roman Empire defined western culture and shaped our world and we are still feeling the effects of their influences today.
That's a pretty impressive resume for just one city. But what does it mean for your trip? As a visitor it can be challenging to narrow down the best places to stay in Rome.
Do you want to wake up with a view of the Colosseum out your window?
Do you want to stay in a cozy apartment in the medieval heart of the city?
Do you want to wake up to the smell of espresso and the buzz of a residential neighborhood coming to life?
Rome may be eternal, but it's not lacking for diversity, especially when it comes to its different neighborhoods.
After living in Rome for a combined six years, we have combed the different Roman neighborhoods looking for local eats, charming markets, history, shopping, and more.
Here are the best Rome neighborhoods, no matter what kind of traveler you are.
This post was last updated in April 2023.
This post is written by Ashley and Alex of In Pursuit of Adventure. As Rome experts, they definitely have the knowledge of the best places to stay in Rome and are eager to share it with you!

Enjoy this post — and I agree with them; the best place to stay in Rome is Trastevere!

Kate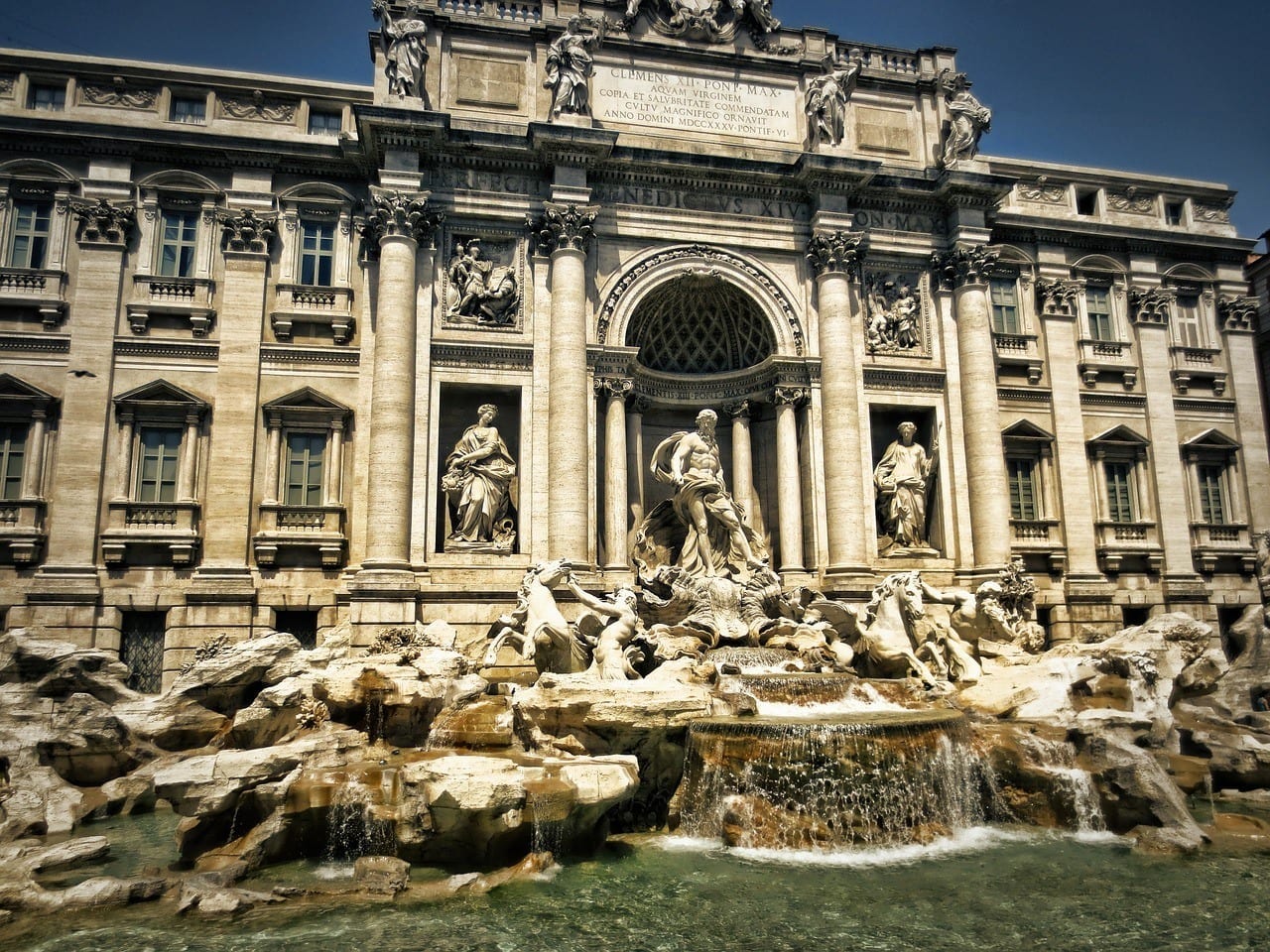 Best Area to Stay in Rome
The best place to stay in Rome depends on who you are as a traveler and your travel goals. Some people like to be close to the main attractions (like the Vatican City, Roman Forum, and Piazza del Popolo) some people prefer to have a quiet, neighborhood-like atmosphere that still offers easy access to the city center via metro station or a short walk, and some people want to be surrounded by the best restaurants in town.
First-time visitors will likely want to stay in a more central location, while those who have experienced Rome several times may want to stay farther away from the top tourist attractions (and crowds).
If you're a foodie, you want to stay in Testaccio. This neighborhood is home to Rome's best restaurants, markets, and food tours.
If you want to be in the heart of the main attractions of Rome, the Centro Storico, or historic center, is the best neighborhood for you. This is a good option for first-timers.
Finally, if you're looking for local experiences in the best neighborhoods in Rome, check out ViaHero, where local experts in Rome will plan you a custom itinerary perfect for you.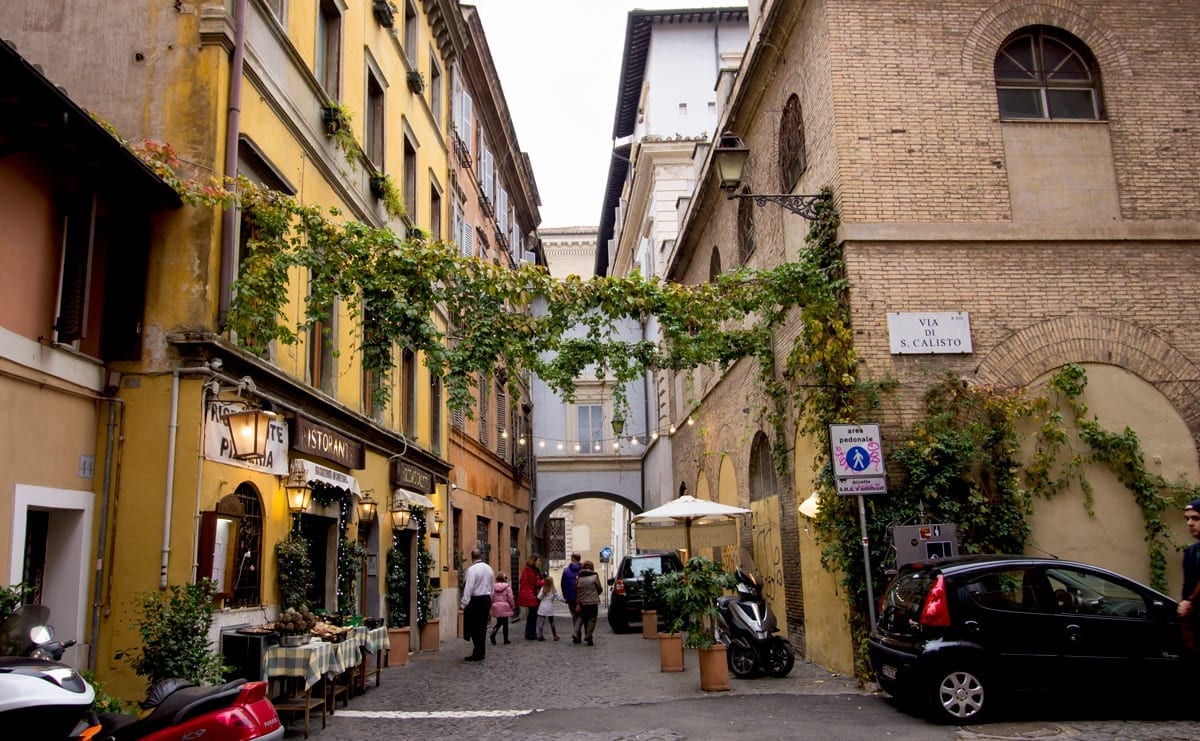 We think the neighborhood of Trastevere (tras-TEH-ver-ay) is the best place to stay in Rome overall. It has everything we look for in a Rome neighborhood: fantastic restaurants, charming alleyways, a youthful vibe, and that quintessential Roman look. Trastevere was our home for just over two years and we may be biased, but hear us out!
Over those two years we fell in love with the beautiful winding cobblestone streets, local restaurants and the vibrant nightlife filled with students, locals, and tourists alike. Every time we go back to visit our old neighborhood, we feel right back at home.
Trastevere is also ideally located. It is just on the other side of the Tiber from the Centro Storico which is the historic center of Rome. It's the best of both worlds: centrally located but not overrun with tourists.
Besides the great location, one of the best things about staying in Trastevere is the vibrant nightlife that comes with it. The neighborhood is populated with locals and students from the nearby universities. The streets are filled with wonderful bars and great restaurants that fill to the brim every night. If you want to mingle with the locals then you better start your night out at Bar San Callisto with an Aperol spritz, then go from there! (Note from Kate: Dar Poeta is an awesome pizza place in Trastevere.)
Lastly, Trastevere is one of the best preserved medieval neighborhoods left in Rome. Trastevere will transport you back to the 1200's with its faded elegance, buildings in loving disrepair and cobbled, narrow streets that twist and turn until you come upon pristine piazzas.
If you choose to stay in Trastevere, you've done well — it's a special place. We think that experienced Italy travelers will especially appreciate Travestere for where to stay in Rome. Keep in mind that due to being a residential neighborhood, most accommodation here is small guesthouses and B&Bs with only a few rooms.
Where to Stay in Trastevere:
Find deals on Trastevere hotels here.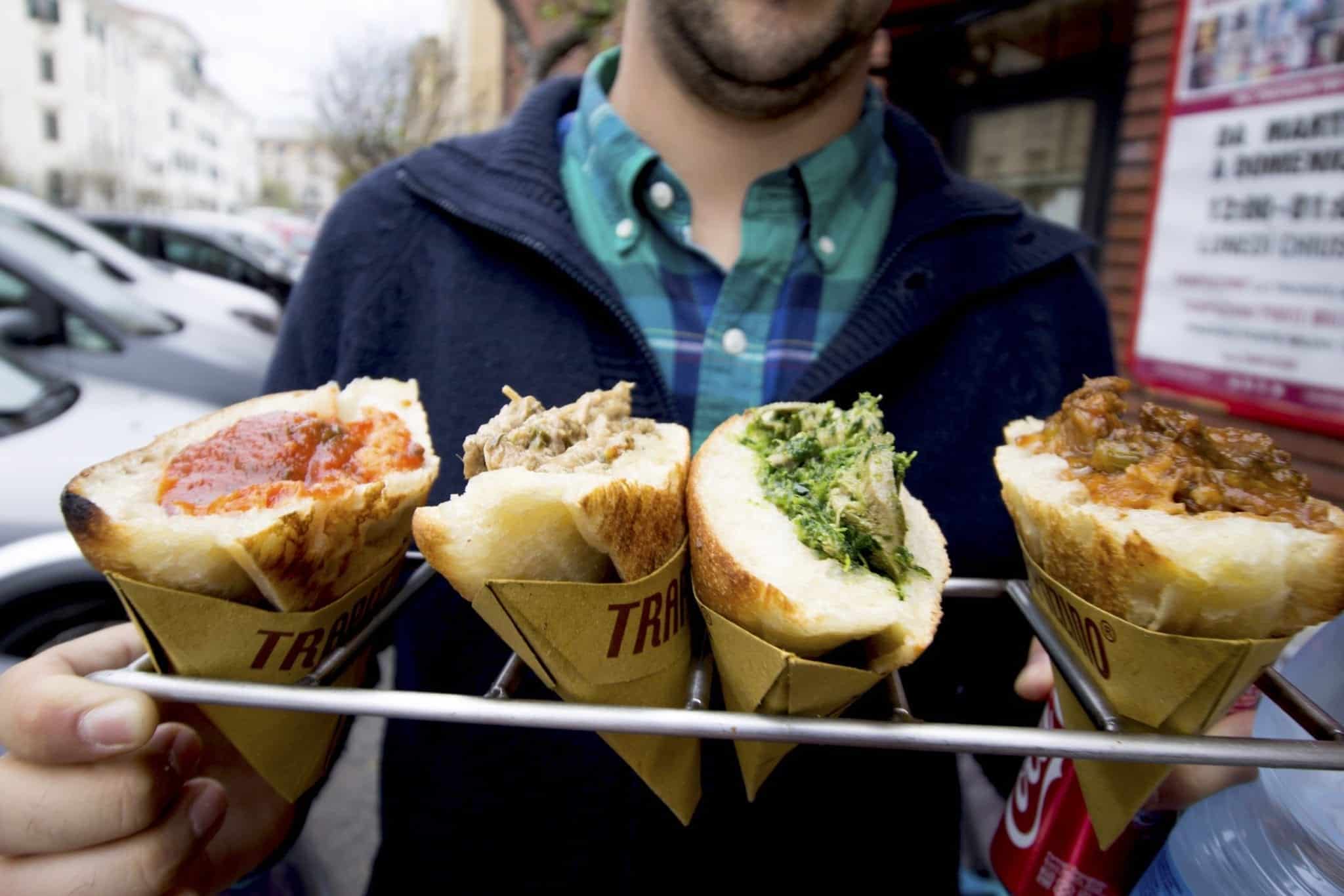 The best Rome neighborhood for foodies is Testaccio! If you love food and don't mind staying a little outside the center of Rome, the local neighborhood of Testaccio is the best area to stay in Rome for you. This is a neighborhood in Rome that has kept its traditional roots while embracing change, especially when it comes to food and markets.
Testaccio is where locals go to eat. Throughout the neighborhood are little restaurants that have been serving up delicious Roman cuisine. The most well-known place is Flavio al Velavevodetto, which is almost impossible to get into on Sundays because the place is packed with Roman families!
Testaccio is also home to the amazing Mercato Testaccio. This modern structure recently replaced the older markets in Testaccio, but all the fantastic old school vendors have come here to sell their produce.
In addition to these vendors, Mercato Testaccio has a host of new spots offering up anything from panini to vegan offerings to street food. Of particular note is Mordi e Vai, one of the most popular places to grab a panini in Rome. They specialize in Roman cuisine and are most well known for taking local main dishes and serving them up between two slices of bread. Make sure to grab a panino and then spend time wandering this amazing local market!
While there are plenty of traditional restaurants for you to enjoy there are also plenty of restaurants putting a new twist on the the Roman kitchen. Il Trapizzino is one of our personal favorite restaurants on the cutting edge of Roman street food. A trapizzino is a little cone of pizza bianca hollowed out and stuffed with your choice of fillings like chicken cacciatore, eggplant parmesan, Roman tripe, or chicken with peppers. Trapizzino is part of what Italians call "lo street food." It's a casual way to enjoy Italian cuisine, since food trucks don't really fit in the streets here!
If you are a food lover, there's nowhere better than Testaccio. Also, if you would like to to learn more about the Testaccio food scene, there are plenty of food tours available, like this 3.5 hour Testaccio food and wine tour.
Where to Stay in Testaccio:
Find deals on Testaccio hotels here.
---
Love Italian food? Don't miss the best food region!
25 Best Food Experiences in Emilia-Romagna, Italy
---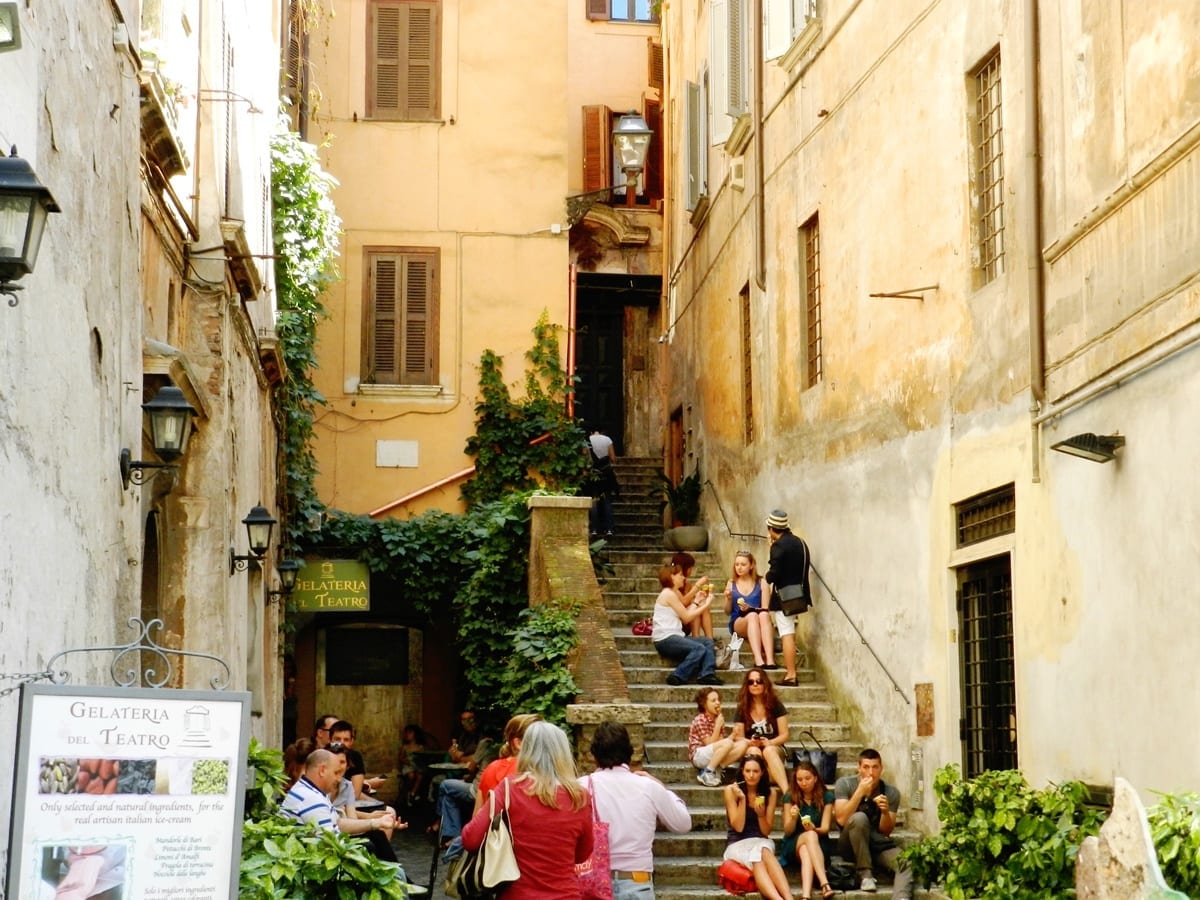 The Centro Storico, or historic center, is the best Rome neighborhood to be in the heart of it all — the best location if this is your first visit. In the Centro Storico you can wake up steps away from Piazza Navona or see the famous market in Campo de Fiori come to life or watch the sunrise over the Pantheon.
While the neighborhood can be touristy, the Centro Storico includes the famous sites of Campo de Fiori, Piazza Navona, the Trevi Fountain and the Pantheon and has more than enough charm to offset the tourist crowds. There are plenty of charming alleyways and streets to get lost in, including the Via Giulia, one of the prettiest streets in Rome, featuring a stunningly graceful archway by Michelangelo.
This neighborhood is excellent if you want to be walking distance from all the major sites and well-connected. While the metro lines don't run through this area, Largo Argentina is a public transportation hub for all the major buses and trams. Did I mention there is a huge taxi stand at Largo Argentina, too? This makes Prati one of the best places to stay in Rome if you're traveling with people who can't walk too far, as it can be nearly impossible to flag down a taxi elsewhere in Rome.
Additionally, some of our favorite restaurants are located in the Centro Storico. Whether you are looking for a fresh mozzarella delivered daily from Campania or homemade pasta from some Italian grandmas or artisanal gelato or even a local wine bar, you can find it all in the Centro Storico.
And if you love to shop, don't forget to take a wander down Via Coronari, which has independent shops featuring vintage goods, bespoke Italian clothing, and hand-blown glass. If you have family and friends who want you to bring back souvenirs, the Centro Storico is a great choice for where to stay in Rome.
(Note from Kate: Don't stay in the Centro Storico if you hate tourist crowds. Rome is a very busy city, especially during the summer months, and the tourist crowds are their most intense in the Centro Storico. If you want to experience a quieter Rome, consider visiting in the off-season, from November to March — it's still worth it.)
Where to Stay in the Centro Storico:
Find deals on hotels in the Centro Storico here.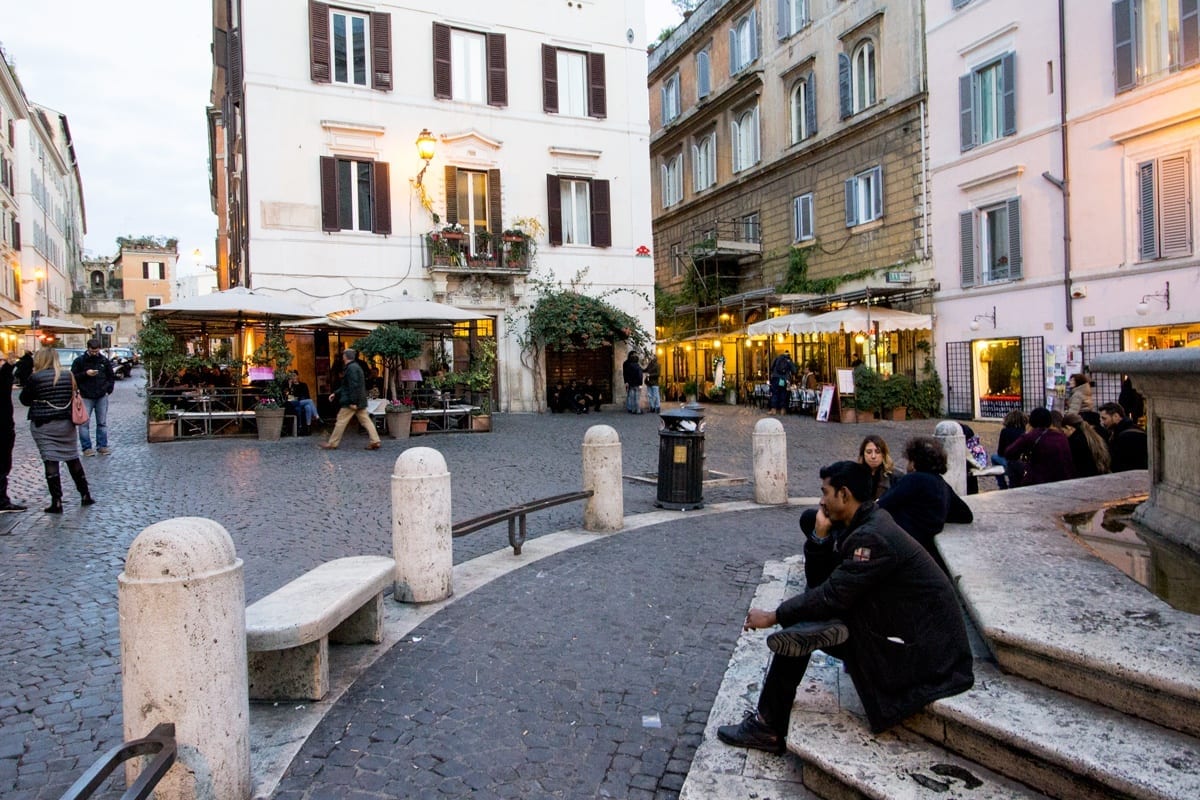 Monti is the best Rome neighborhood for history lovers. A quiet neighborhood made up of small serpentine streets in the heart of Rome, staying in Monti can mean staying in the neighborhood of Julius Caesar.
This historic neighborhood is conveniently located close to several metro stops and the Termini station, but you wouldn't know it — it's actually tucked into a valley between three of Rome's seven hills. This keeps the neighborhood quiet and charming. This may have been a slum in the days of Ancient Rome when it was known as Suburra, but it couldn't be more lovely today!
Here you can base yourself close to the Colosseum and the Forum, which border the neighborhood. Also nearby is Santa Maria Maggiore, Rome's oldest church, dating back to 432 CE and where Gian Lorenzo Bernini is buried.
Surrounding these sites are structures built by Emperor Trajan, including his markets, column and forum. Several medieval towers from the Middle Ages dot the landscape, and you'll also find San Pietro in Vincoli, the church of St. Peter in Chains and home to Michelangelo's statue of Moses.
This ancient neighborhood is also very popular with Rome's hipsters. You can find them around the fountain in Piazza delle Madonna di Monti or enjoying an aperitivo at nearby restaurants and bars. Stroll the ancient streets, admire the galleries and shops, and revel in the creative atmosphere nurtured by artists since the 1930s.
Where to Stay in Monti:
Find deals on Monti hotels here.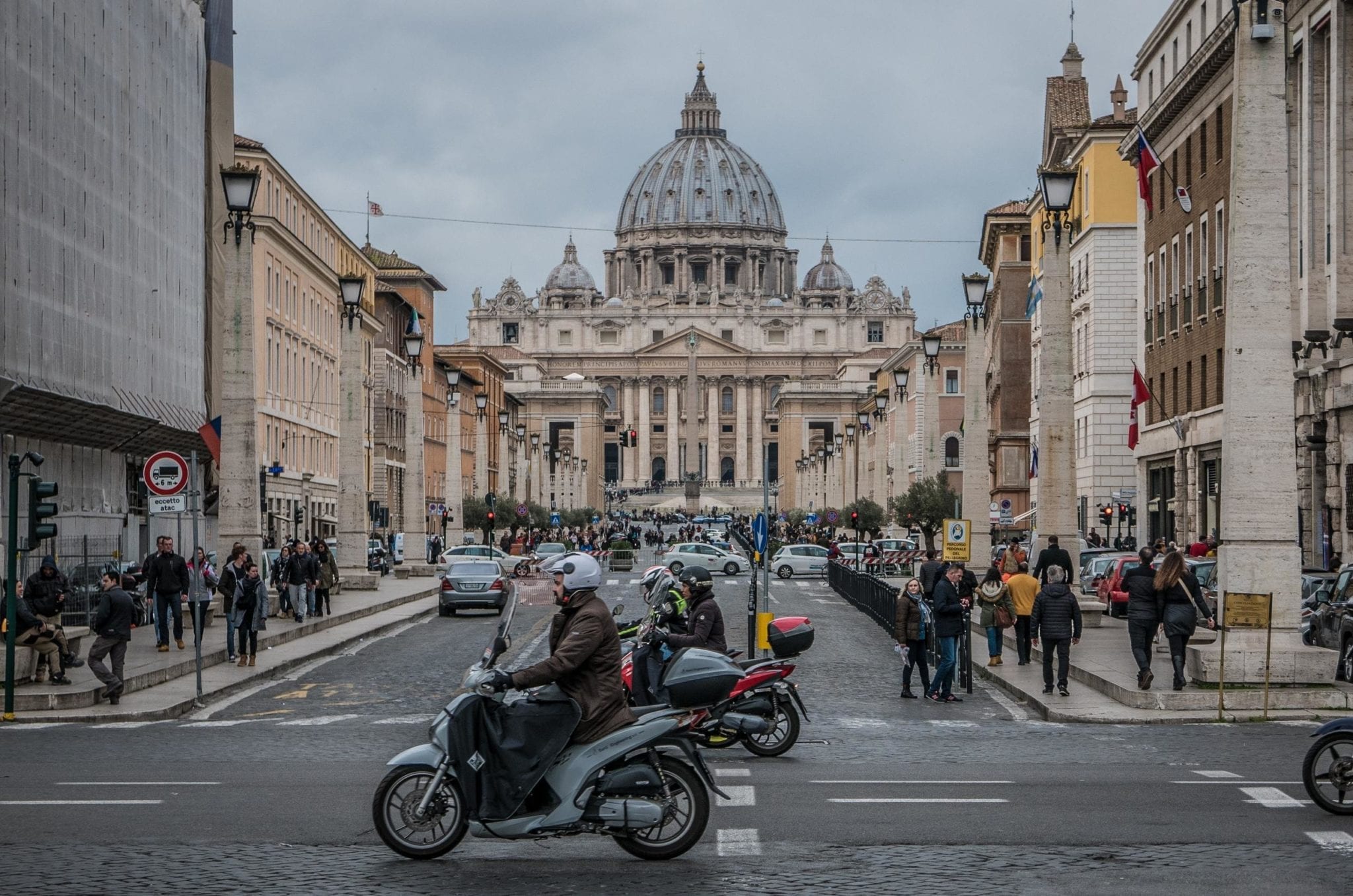 Prati is best known for being the home of the Vatican, and if you consider yourself a Renaissance Man or Woman, this is the neighborhood to call home. The Vatican Museums are home to an immense collection that includes some of Europe's finest works of art: from classical sculptures, renowned Renaissance paintings, and most famously, the Sistine Chapel.
In addition to Prati's Vatican Museums, you can also tour St. Peter's Basilica and wander the piazza in front of the church designed by Gian Lorenzo Bernini.
Prati also is home to Castel Sant'Angelo. The roots of this building date back to the early 100's CE when it was constructed to be the tomb of Emperor Hadrian, a Renaissance man (if you can apply that term to a man born 1400 years before the Renaissance!) in his own right. (Note from Kate: I think Castle Sant'Angelo is the best place in Rome to watch the sunset!)
While this neighborhood has its fair share of history, it is also known for its wide streets, Art Nouveau charm, and its fast-paced lifestyle. This is a neighborhood where Romans live and work and you can find them shopping at the local markets, commuting to their jobs, and of course indulging in some retail therapy on the weekends on famed shopping street Cola di Rienzo.
While this neighborhood may not look classically "Roman," it offers visitors a chance to experience a different side of Rome, embrace their love of the arts, and escape the tourists. It's one of the best places to stay in Rome if you want a lot of variety on your trip.
Where to Stay in Prati:
Find deals on Prati hotels here.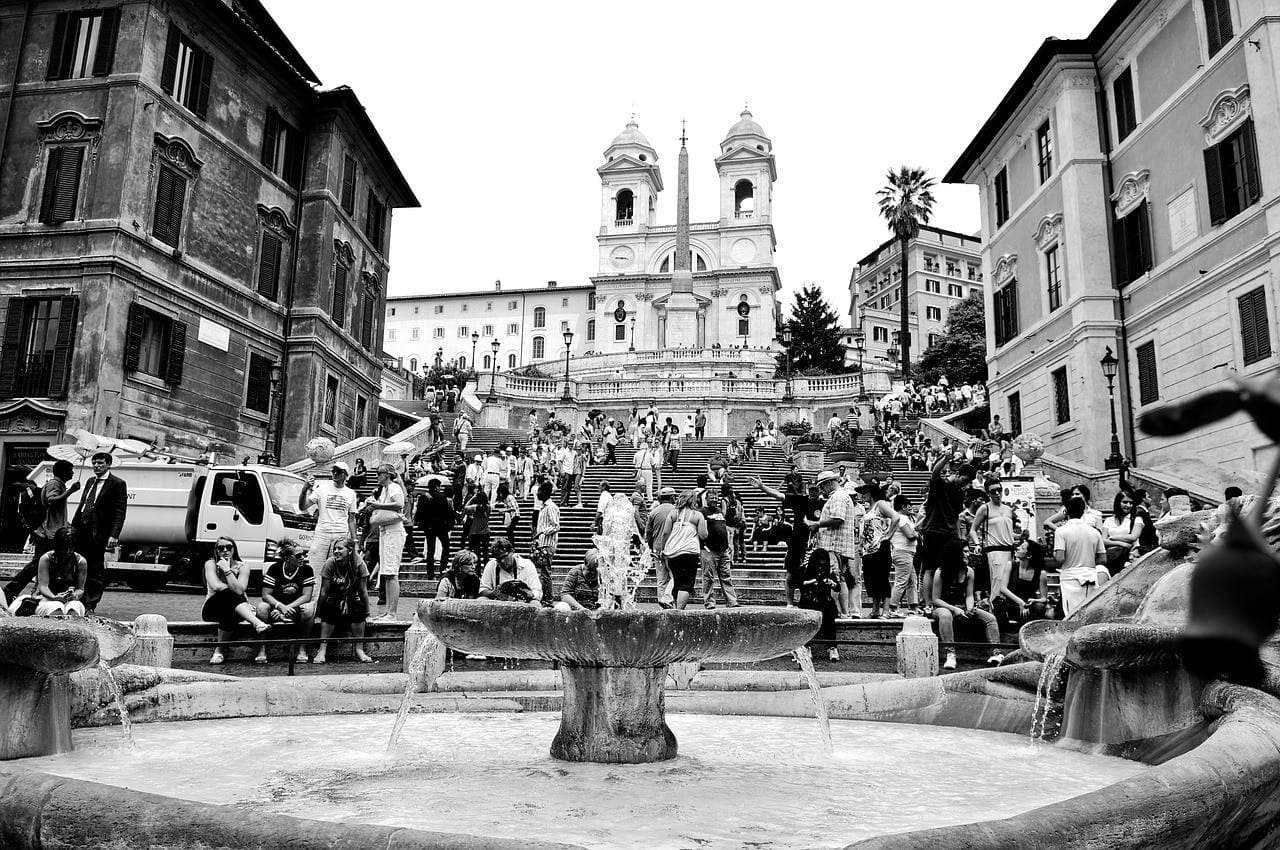 If you're in Rome to explore the fashion scene and show off your style, you have to book a hotel near the Spanish Steps (La Spagna). This neighborhood is anchored by the iconic steps but also by the high-end shopping street, Via dei Condotti, which features the shops of some of the most famous Italian designers like Prada and Gucci.
Embrace your inner Audrey Hepburn, grab a gelato, and sit on the steps to watch the fashionable Romans parade by. Grab a cocktail at two-level rooftop bar on top of the The First, you can enjoy 360-degree views of Rome, including the Spanish Steps, or head to the wild club scene at Art Cafe.
Or embrace la dolce vita and head to Via Margutta to stroll the artistic haven where Federico Fellini used to live. This brick lined, ivy strewn street is full of charming art galleries and retains the soul that drew Fellini to this neighborhood. This is where to stay in Rome if you want to feel like you're in a movie from the 1950s.
No matter where you stroll near the Spanish Steps, it's the best area to stay in Rome to indulge in your stylish fantasies and truly live the sweet life.
Where to Stay Near the Spanish Steps:
Find deals on hotels near the Spanish Steps here.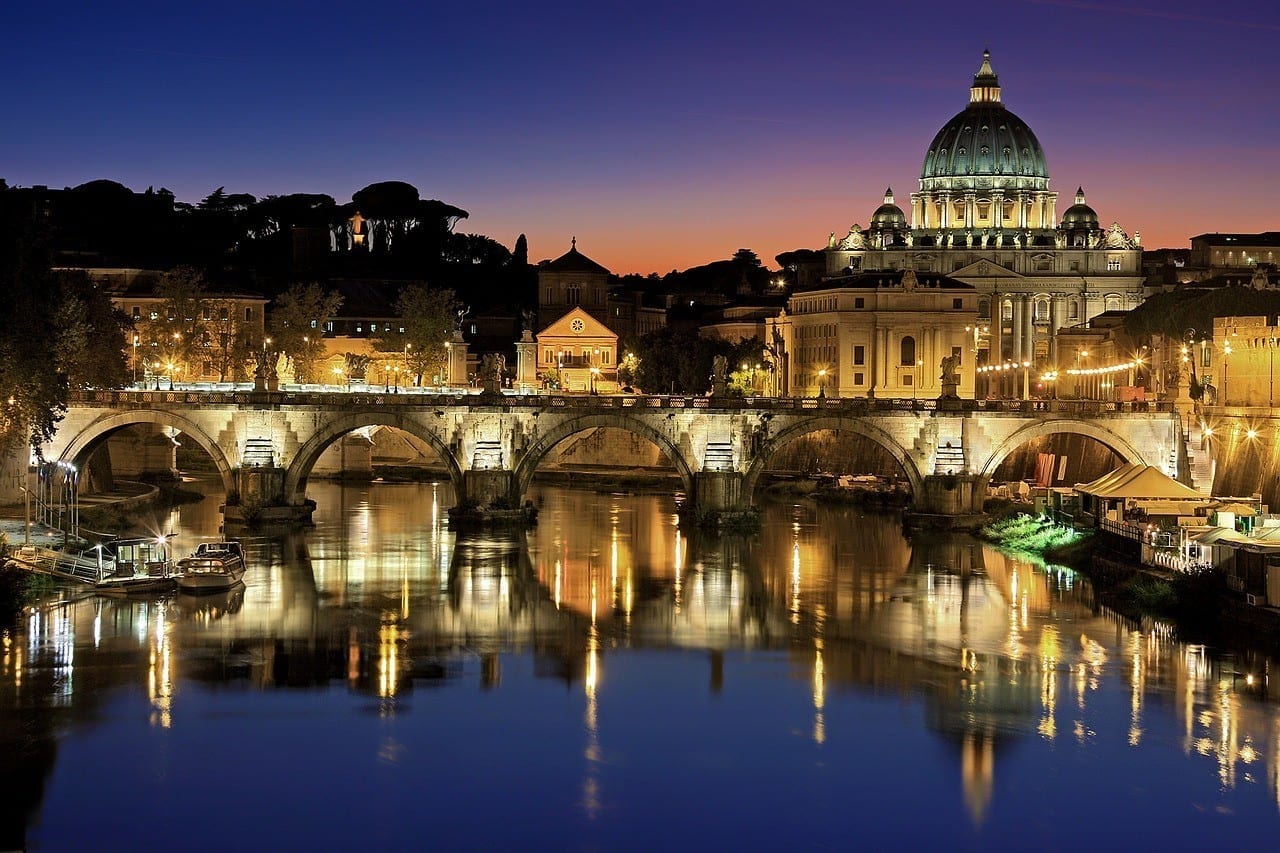 Best Places to Stay in Rome
What are the best places to stay in Rome overall? We recommend three properties in particular, one high-end luxury hotel, one mid-range property, and one hostel.
If you're looking for a luxury hotel in Rome, we highly recommend The First.
An excellent mid-range hotel that we love is Hotel Forum.
And if you're looking for a good hostel, The Yellow is an absolute gem.
Read on for more in-depth descriptions about these properties.
Best Luxury Hotel in Rome: The First
Why just grab drinks at this luxurious hotel when you can stay here? The First is in the heart of Rome near the Spanish Steps and is the perfect luxury stay for someone who has always wanted to spend the night at an art gallery. Besides impeccable amenities, this 200-year-old palace has been lovingly restored and highlights the contemporary artwork of some of Italy's most influential modern artists.
This intimate 29-room boutique hotel provides an elegant retreat from the chaos of Rome, embracing the modern in the Eternal City and is consistently considered one of the best hotels in Rome. Hire your own personal shopper to dive into Italian fashion, experience Michelin-starred dining, and explore the world of modern Italian art at Galleria Mucciaccia when you stay at The First.
Best Mid-Range Hotel in Rome: Hotel Forum
Hotel Forum is an affordable hotel in the heart of Rome across the street from The Forum. This four star hotel is located in a historical 18th century building and is the perfect stay in a great area for someone who wants to be walking distance to all the major sites and in the charming neighborhood of Monti.
The hotel is classically elegant and has a rooftop terrace and bar where you can watch the sunset over Rome. Plus, you don't have to break the bank to stay at this elegant hotel in the heart of Ancient Rome.
Best Hostel in Rome: The Yellow
While not the cheapest hostel, The Yellow is consistently named one of Rome's best hostels. With both private rooms and shared dorm rooms, it's a great place for anyone who wants to save a few bucks and meet other travelers.
The Yellow isn't just a hostel but also venue for amazing local music, a place to meet locals and expats at the popular bar, a yoga studio away from home, and so much more. The Yellow has really worked hard to create a community around their hostel and it shows. The Yellow in Rome is ready to be your home in the Eternal City.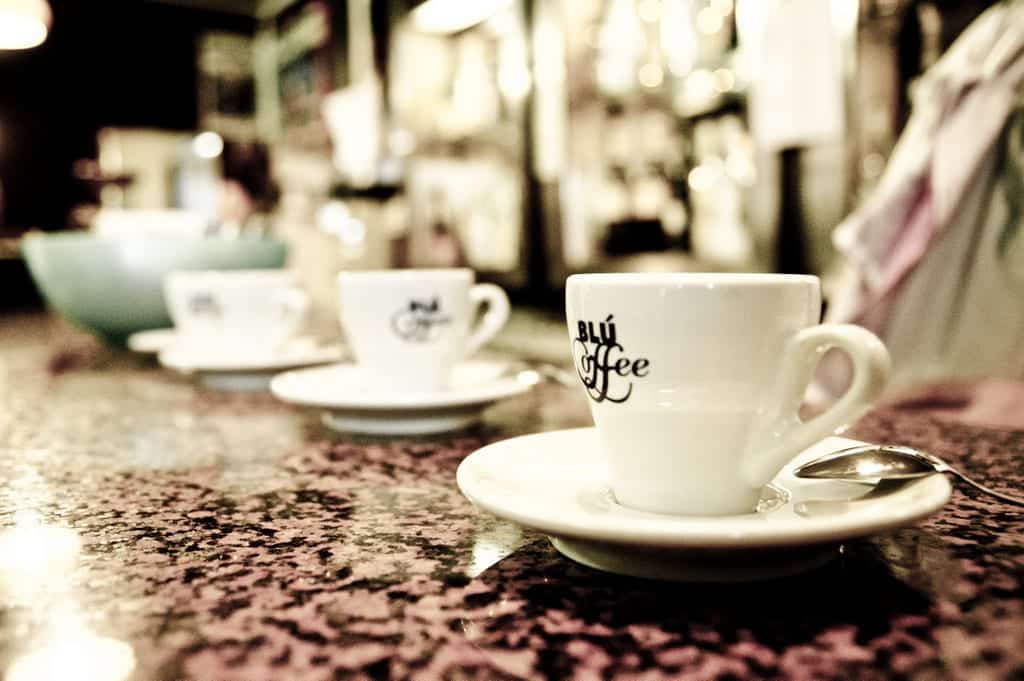 Travel Insurance for Rome
A lot of people think travel insurance is an unnecessary expense — that's far from the truth. Travel insurance is vital. It's saved Kate hundreds of dollars and for one of her friends, who slipped and broke her foot while traveling in Italy, her travel insurance bought her a business class ticket home and saved her thousands of dollars.
If you get pickpocketed on Rome metro, travel insurance will refund you what you lost.
If you slip on the Spanish Steps and break your ankle, travel insurance will refund your medical costs and get you home for free.
If you get appendicitis while in Rome, travel insurance will cover your medical costs.
If an immediate family member dies while you're in Italy, travel insurance will help you get home immediately.
These are unpleasant things to think about, but it's so important to be prepared for the worst.
AdventurousKate.com uses and recommends World Nomads Travel Insurance. They're a great fit for almost every traveler. Take a look at their policies before you buy to make sure they're right for you.
---
READ MORE:
Three Weeks in Northern Italy: An Itinerary
---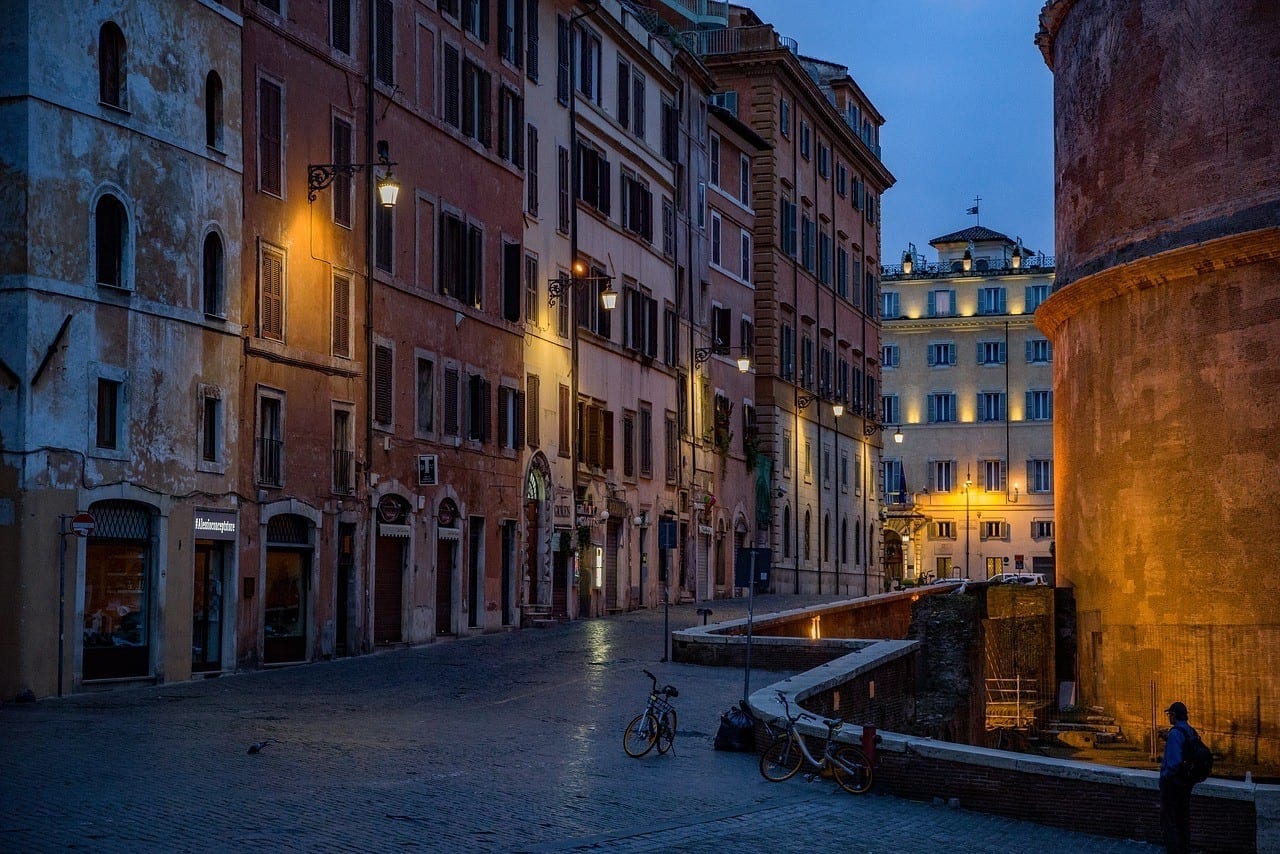 You Will Love Rome!
Rome is a multi-layered city and it has so much history that deserves your time. Choosing where to stay in Rome will be one of the biggest decisions of your trip. Still, no matter what neighborhood you choose, be sure to get out and explore the others. They all have something to offer and play a role in this chaotic, historic, charming city.
Remember to relax, enjoy that long lunch, linger over coffee and stop for an aperitivo or two. Embrace the pace of your neighborhood and truly experience the Roman lifestyle. We love Rome and we want everyone to love Rome.
Click here to compare the best deals on hotels throughout Rome.
While the Roman empire may have fallen, all roads will eventually lead you to Rome — this city has a way of drawing people in.
Planning a Trip to Italy:
Cool Places in Southern Italy:
Cool Places in Sicily:
Cool Places in Northern Italy:
---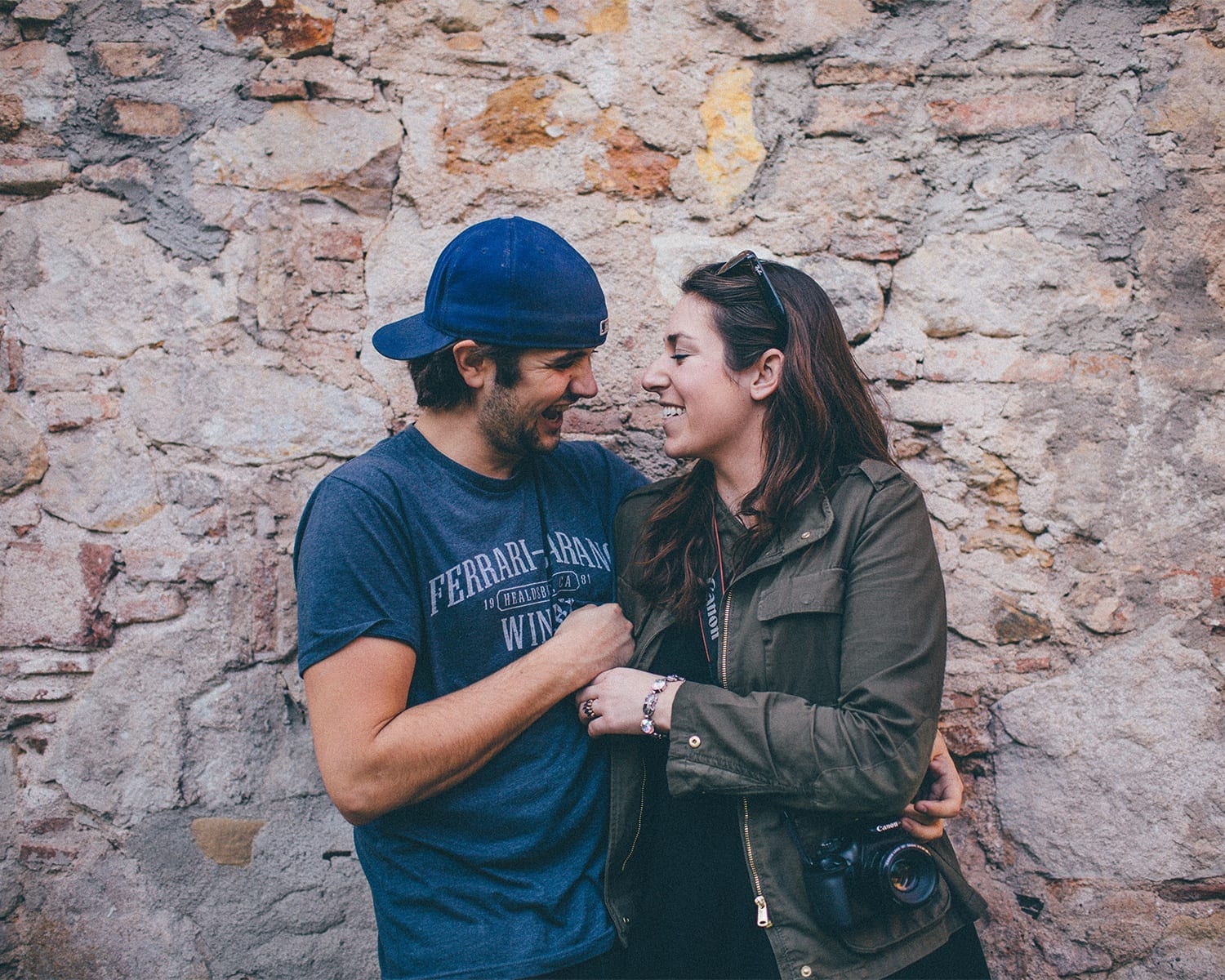 Meet the Rome Experts
Ashley and Alex are two travelers from California who are addicted to living local. They run the travel blog In Pursuit of Adventure and focus on eating, drinking, and living locally across the globe. Lately they've been writing about the dishes of Peru. They also are the authors of Eat Local in Barcelona: A Guide to Catalan Cuisine.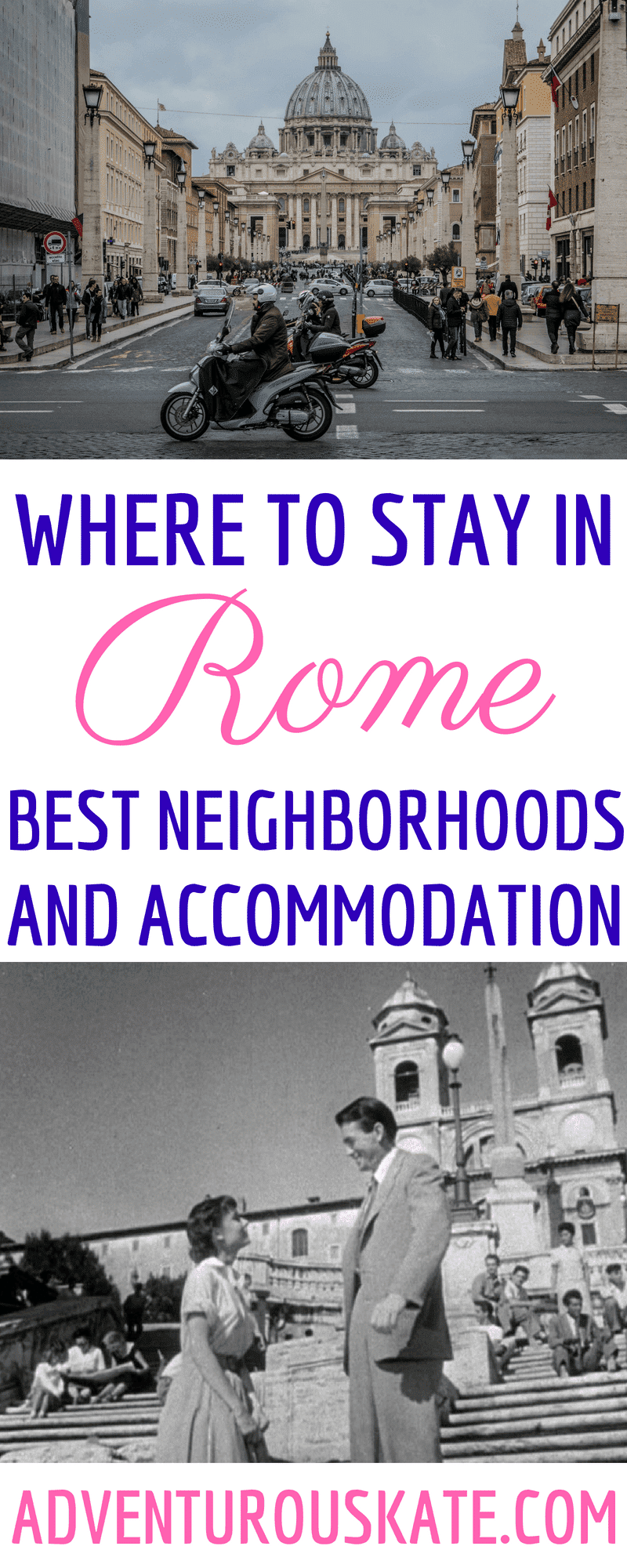 Have you been to Rome? Where's your favorite place to stay?