Adventurous Kate contains affiliate links. If you make a purchase through these links, I will earn a commission at no extra cost to you. Thanks!
Before leaving Emilia-Romagna this time around, I felt like I had seen nearly everything there was to see in this region — but there was one more place that I had to visit.
Ravenna, the city of mosaics.
After visiting the other UNESCO World Heritage Sites in Emilia-Romagna and nearby San Marino, the Early Christian Monuments of Ravenna, characterized by their fifth and sixth-century mosaics, were the final site I had to visit — and, in my opinion, I saved the best for last.
These mosaics are outstanding. Some of them are more than 1500 years old, yet they looked like they were built yesterday! Any of these would be right at home on the wall of a trendy restaurant in New York.
How are they so well preserved? I'm guessing it's a combination of UNESCO money, Italian pride, and Catholic tithing. No matter the source, they were so beautiful that they made me sad that the rest of the world's treasures aren't preserved nearly this well.
I hope you enjoy these photos, because I enjoyed taking them. And if you ever make it to Emilia-Romagna, Ravenna is absolutely worth the day trip for the mosaics alone.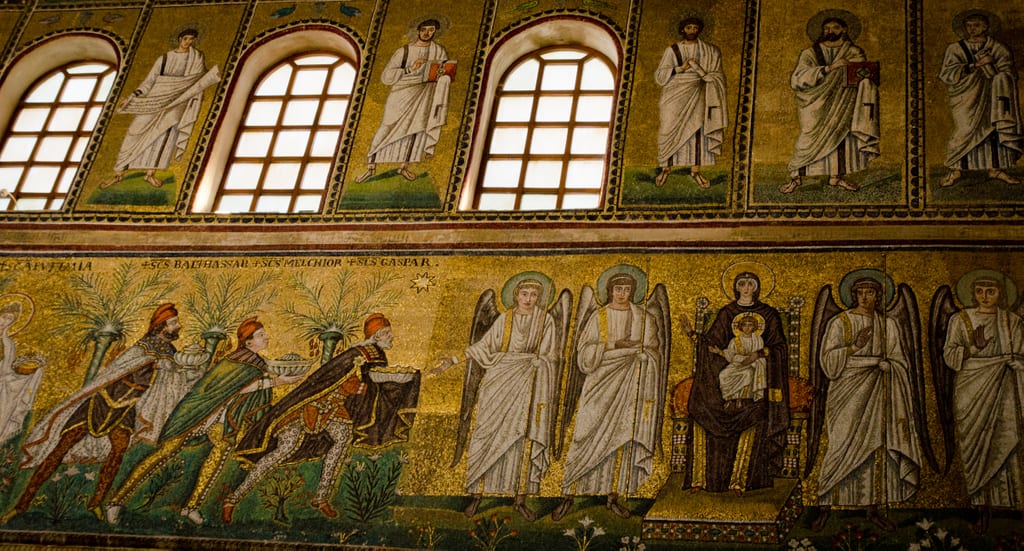 Basilica di Sant'Apollinare
I started my visit in the Baslica di Sant'Apollinare, the monument closest to the train station. I bought my ticket that included admission to all the mosaic-filled sites in town and found myself inside the church, agape.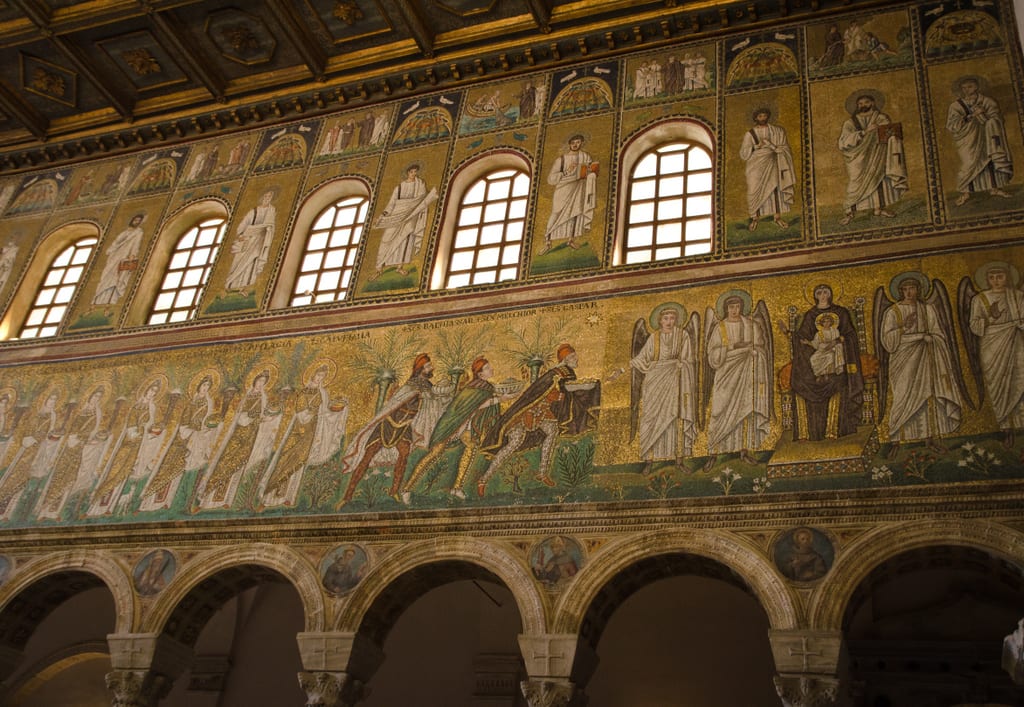 This was only the beginning — Basilica di San'Apollinare is one of the plainer monuments in town, if you can believe that!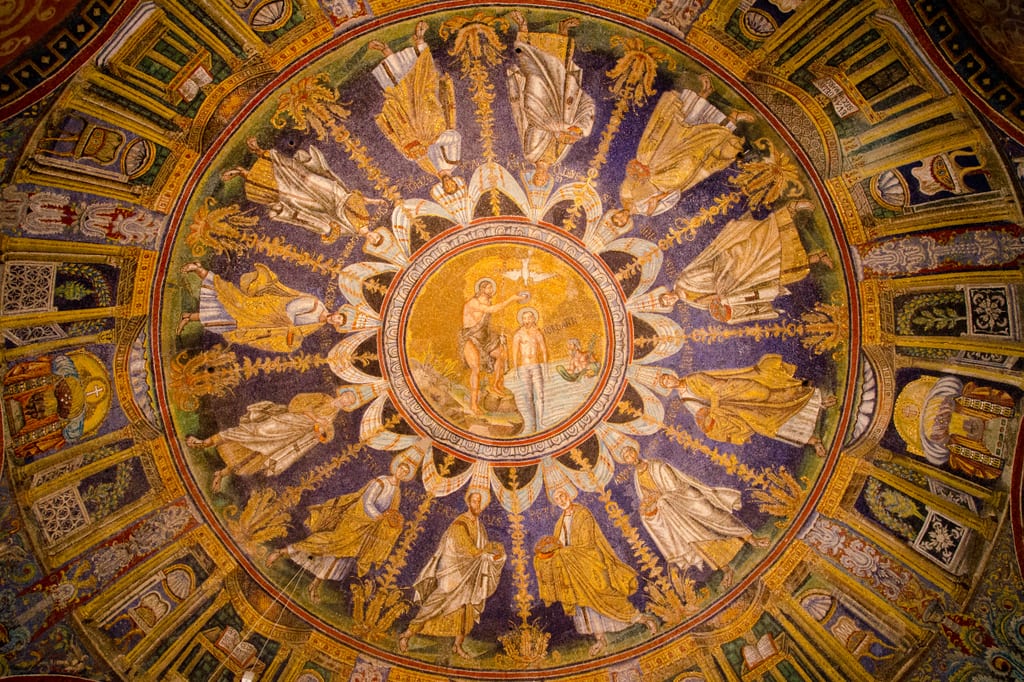 Battisterio degli Ortodossi
I love visiting baptisteries in Italy — these tiny round chapels are smaller, less visited, and often have even better artwork than the dwarfing duomos. The Battisterio here features a dome covered with mosaics depicting St. John the Baptist baptizing Jesus.
The sides featured carved marble windows.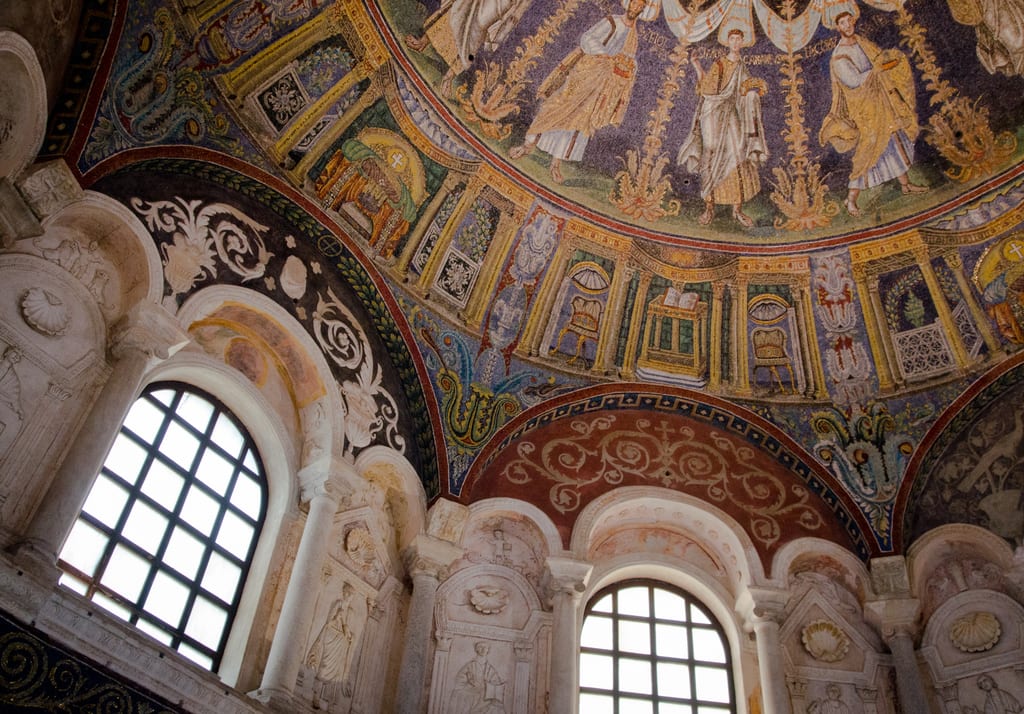 Wouldn't you like some of those in your home?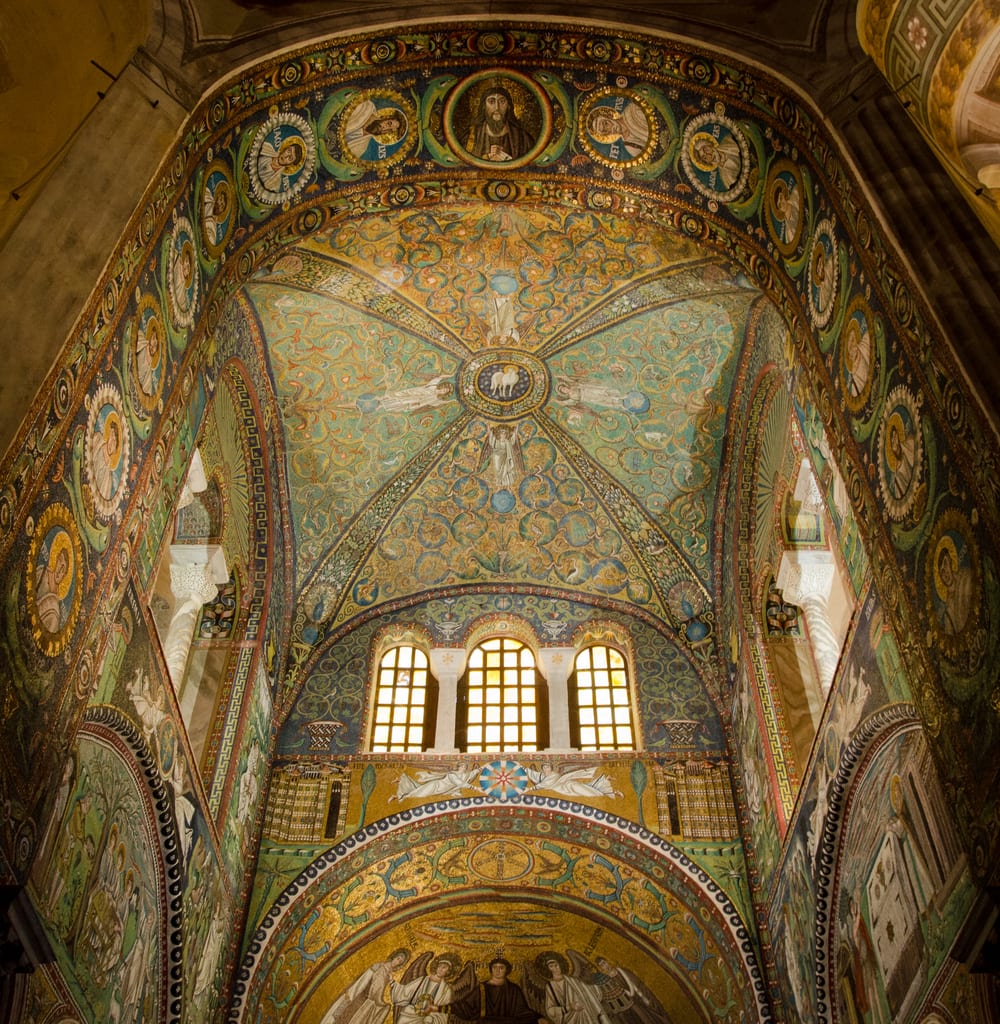 Basilica di San Vitale
If there's any church in Italy that resembles the ornate, gold-covered, Catholic-to-the-extreme churches of Malta, it's Basilica di San Vitale. It's hard to find a bare inch in this building.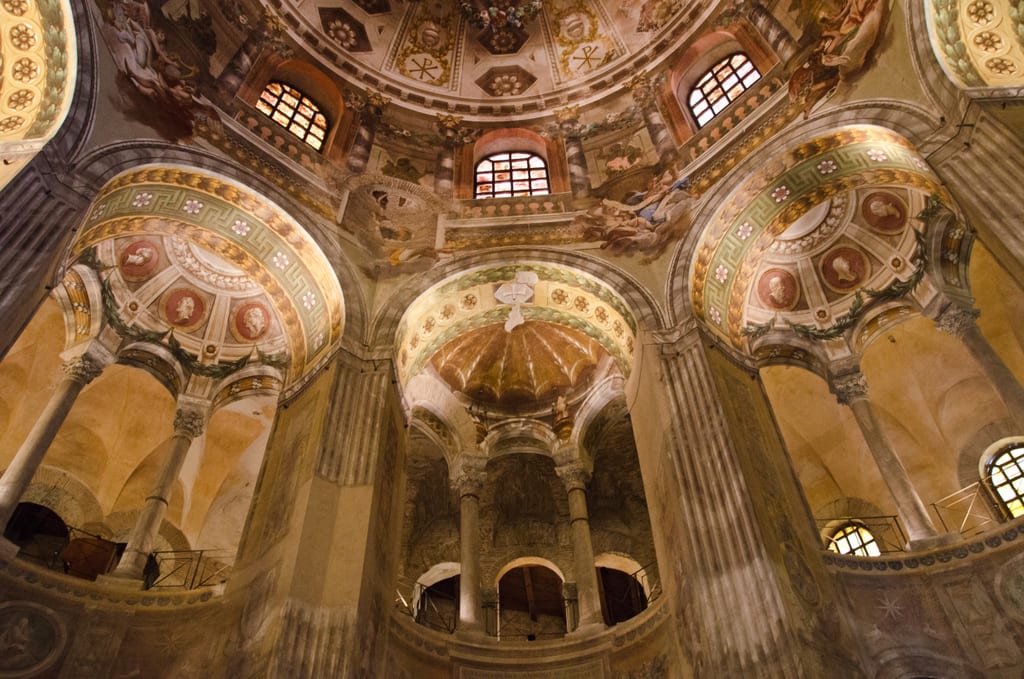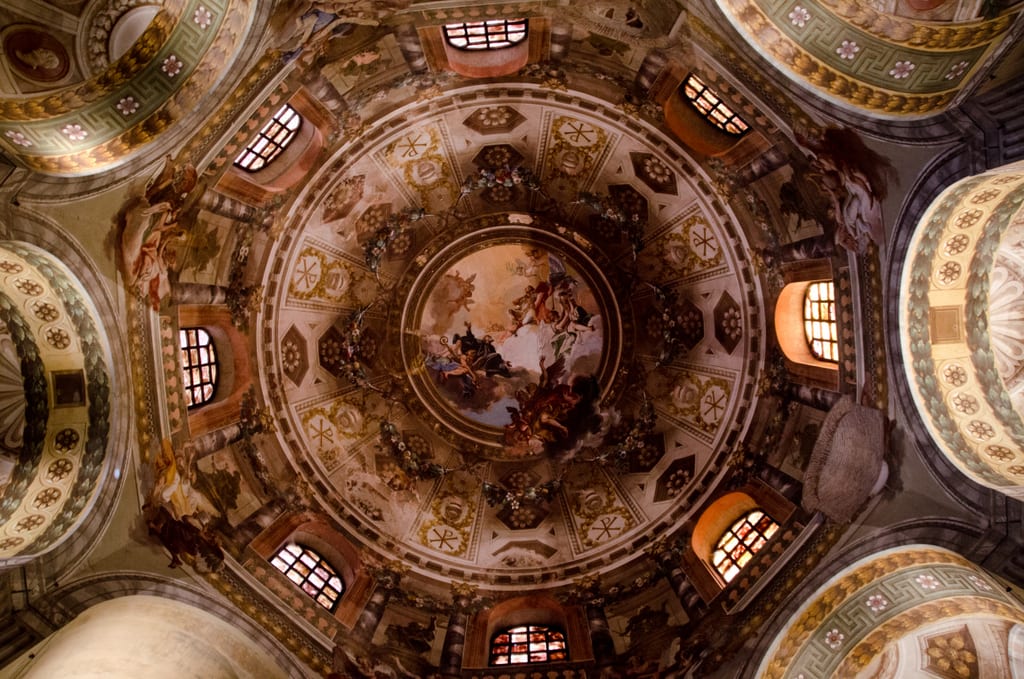 After being in here, I felt overwhelmed — it was just too much. This is probably the closest I've ever been to Stendhal Syndrome, also known as "too much art" disease. I had to go outside and sit down and breathe fresh air for awhile.
Mausoleo di Galla Placida
Just beyond Basilica di San Vitale, the mausoleum is home to the oldest mosaics of all. Not a lot of information is known for sure, but it is believed to be commissioned by Galla Placida, one of the most prominent females in Roman politics at the time, and it may have held her bones along with her father's at some point before the mausoleum caught fire in the sixteenth century.
At any rate, Galla Placida has an interesting Wikipedia entry — well worth the read!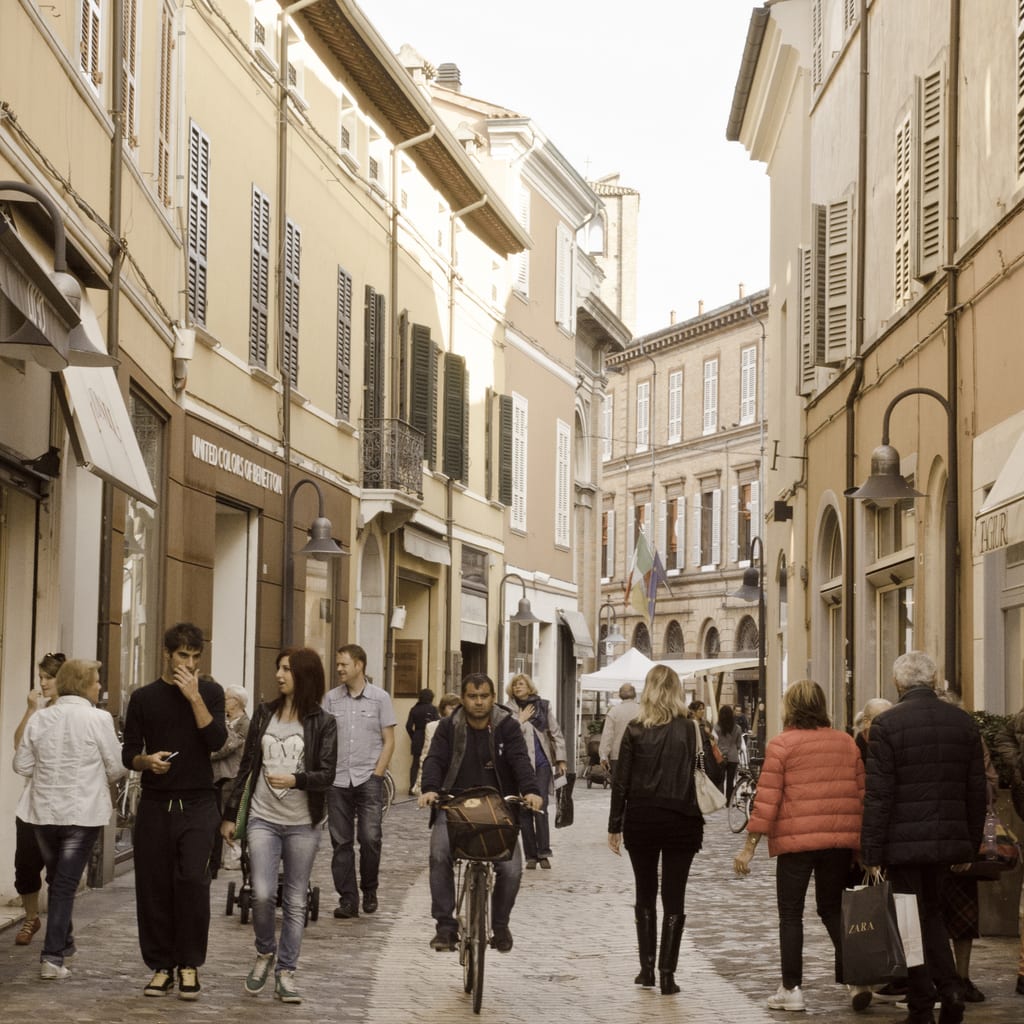 Beyond the Mosaics
As for the town of Ravenna? It used to be the western capital of the Roman Empire (!) but you wouldn't know it from the looks of it today.
Ravenna is lovely, pretty, quintessentially Italian, and a wonderful place to stroll and explore. It didn't quite knock my socks off as much as Parma or Modena, but it was well worth a visit nonetheless.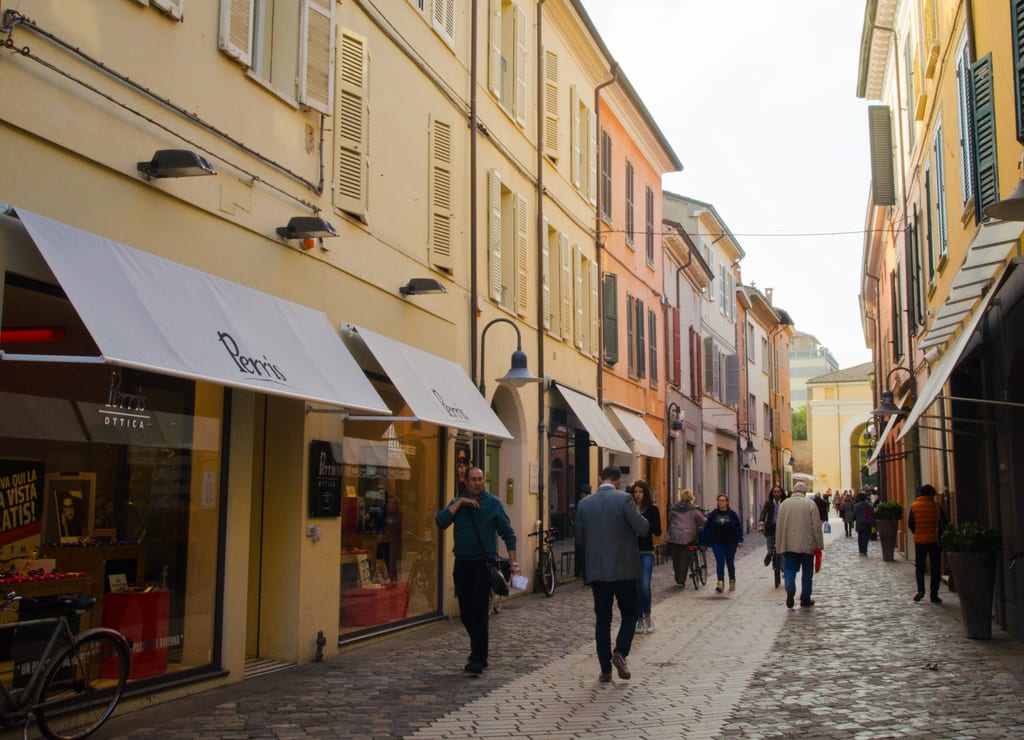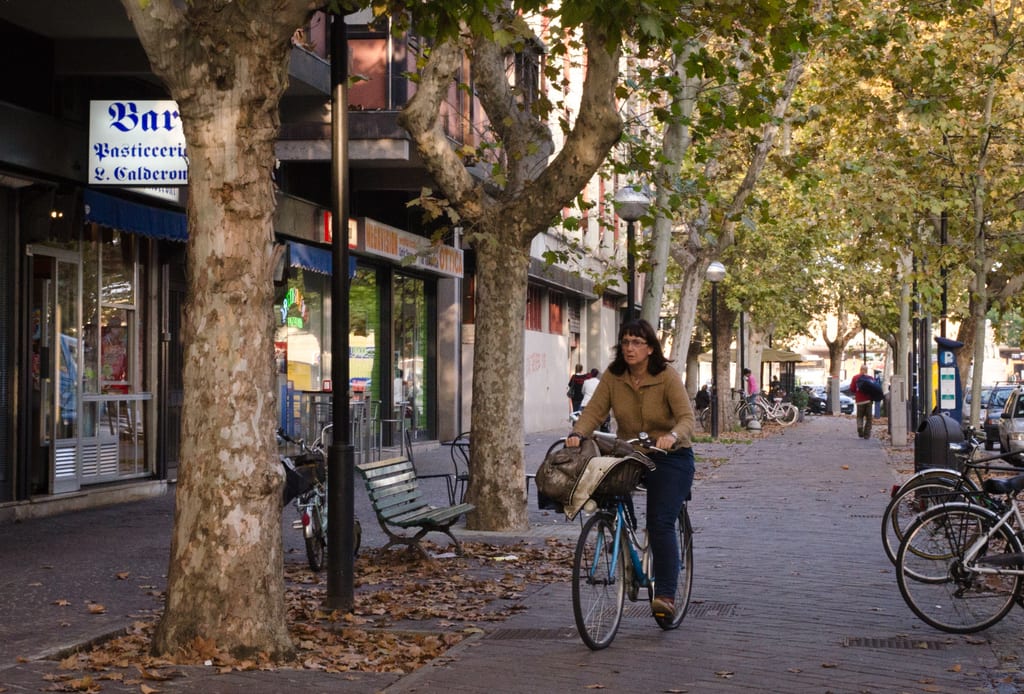 You could stay overnight in Ravenna, but I honestly don't think you need to spend more than a day there — a day trip from Bologna or Rimini is perfect.
Planning a Trip to Italy:
Cool Places in Southern Italy:
Cool Places in Sicily:
Cool Places in Northern Italy:
Essential Info: Ravenna sells a single ticket for €7 ($9.50) that covers entry to Basilica di Sant'Apollinare Nuovo, Basilica di San Vitale, Battistero degli Ortodossi, Mausoleo di Galla Placida, and Museo Arcivescovile. You can purchase it at any of the aforementioned monuments. The ticket comes with a helpful map and suggested walking route.

Ravenna is less than a 90-minute journey from Bologna or Rimini, but the town is a detour from the main Bologna-Rimini train line and trains don't run here quite as often as other cities in Emilia-Romagna. Double-check the schedule before you leave.

If you choose to spend the night in Ravenna, you can find hotels here. If you choose to visit on a day trip from Bologna, find hotels here.

Be sure to get travel insurance before heading to Italy. It will protect you financially if anything goes wrong. I always use and recommend World Nomads.
My day in Ravenna was at my own expense, though I was hosted in Bologna as part of Blogville. This is a Blog Ville campaign, created and managed by iambassador in partnership with the Emilia-Romagna tourism board. AdventurousKate.com maintains full editorial control of the content published on this site.
Get email updates from Kate
Never miss a post. Unsubscribe anytime!