Adventurous Kate contains affiliate links. If you make a purchase through these links, I will earn a commission at no extra cost to you. Thanks!
It's been a day and a half since I left Tuscany and returned to London. Since then, I've been deeply missing the beauty of the Tuscan countryside, the warmth and friendship that radiated from our agriturismo, and more than anything, the glorious food and wine that defined this trip, from beginning to end.
This trip was exactly what I needed.
I've long recommended G Adventures to my readers looking for tour groups. Between their commitment to sustainable travel, keeping their groups small and manageable, and having wide variety of activities and adventures all over the world, they do a lot of things right.
But to be honest, I'd never wanted to a group tour in Europe, other than something like an island cruise. Europe is a continent that I've traveled extensively solo and a place where I'm very comfortable. I cringe at the thought of being herded through a major city by a guide with an umbrella.
Local Living trips are different. Instead of moving from place to place, you spend a week based in one town or city, getting to know it intimately through connection to the land and the people. Lots of fun activities are planned, and there is also quite a bit of free time so you can do your own thing.
There are lots of Local Living trips in Europe, from a canal boat in Burgundy to a farmhouse in Iceland, or a house on the coast of Crete. (There are some trips outside Europe, like a beach house in Costa Rica or even a ger in Mongolia!)
My trip, Local Living Southern Tuscany, is one of the most popular Local Living trips — and you stay at an agriturismo, or farm guesthouse, in southern Tuscany, surrounded by vineyards and silvery olive trees.
Agriturismo Life
I had never heard of the Tuscan town of Chianciano Terme (kee-AHN chee-AHN-o TAIR-may) before this trip. It doesn't have the famous works of art or memorable sights of other Tuscan towns, but it has THE view for the ages. This is what I woke up to every morning.
My room was very comfortable — rooms (and beds) can often be hit or miss in Italy, but this was one of the nicer ones where I've stayed. And best of all, I had a balcony overlooking that view!
Our time at the agriturismo was all about our host: a gregarious, bearded man with a deep, booming voice and a passion for organic farming. Meet Stefano.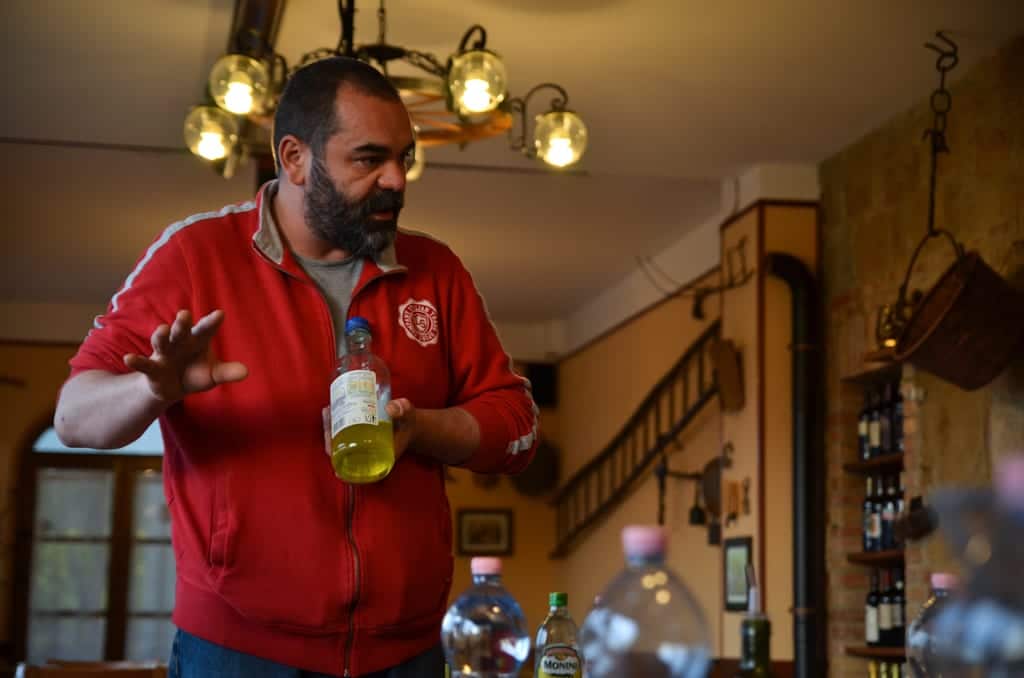 Stefano warmly welcomed us and immediately began feeding us. One minute he'd be telling us about olive oil, teaching us to slurp it up with such velocity that it burned the back of our throats.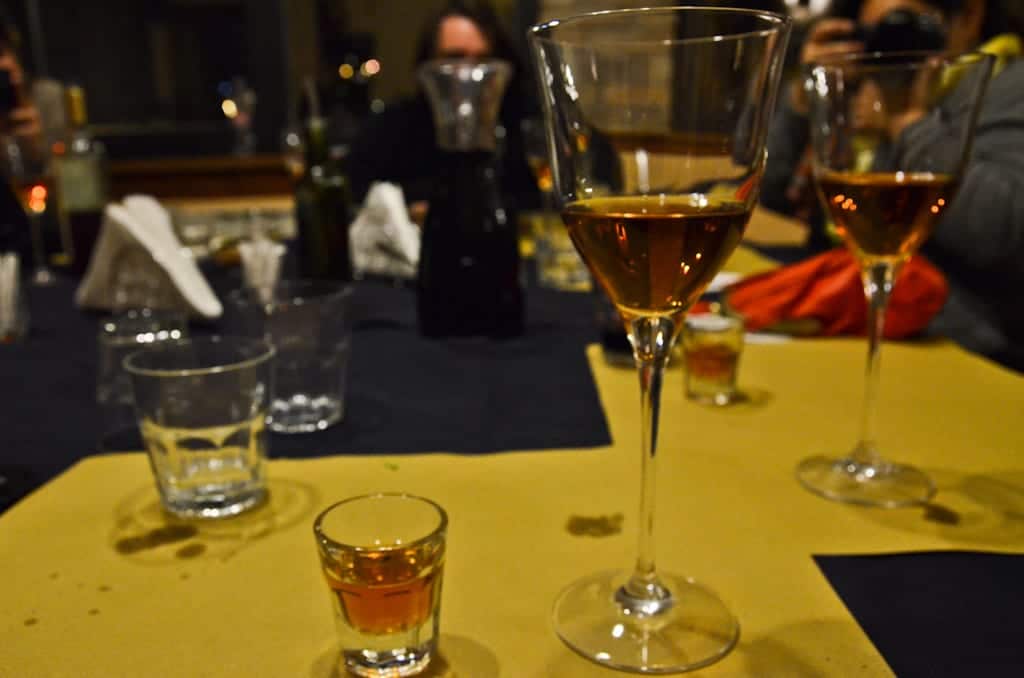 The next, he'd be educating us on vin santo, the sweet Tuscan dessert wine.
Cantuccini e vin santo, almond cookies that you dip into the wine, is a popular dessert in Tuscany, but the vin santo that comes with the cookies is not nearly as good as the high quality stuff. We sampled both the low- and high-quality vin santo. At first, the two were indistinguishable to me; by the time Stefano's lesson concluded, I was spitting out the low-quality stuff in disgust.
At one point, Stefano even suggested that we sample the raw ground pork he had been mixing with olive oil and garlic. I recoiled. "No, it's okay," he said. Stefano is so confident of the quality of his pigs that he told us we'd have no problem.
So I tasted the raw pork — and it was delicious.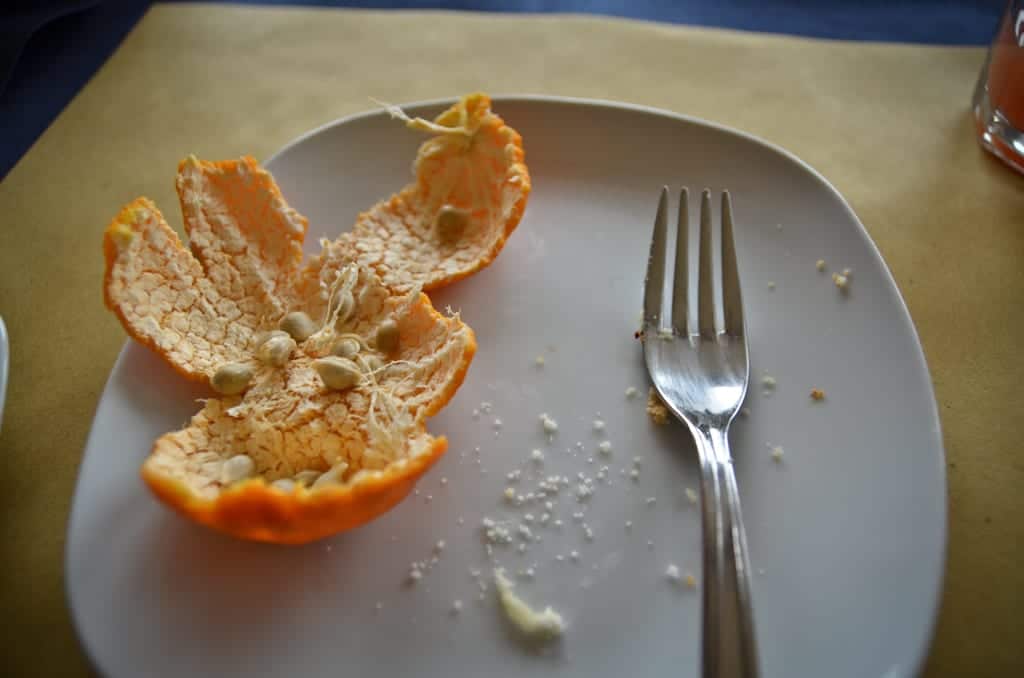 Organic food makes such a difference, especially in America, where chemicals and unnatural substances fill much of our food. The next day at breakfast, I ate a clementine stuffed with seeds. I've been used to eating seedless clementines.
Turns out, one of my companions pointed out, seedless clementines are genetically modified. With that knowledge, I'll happily go back to the seeded ones.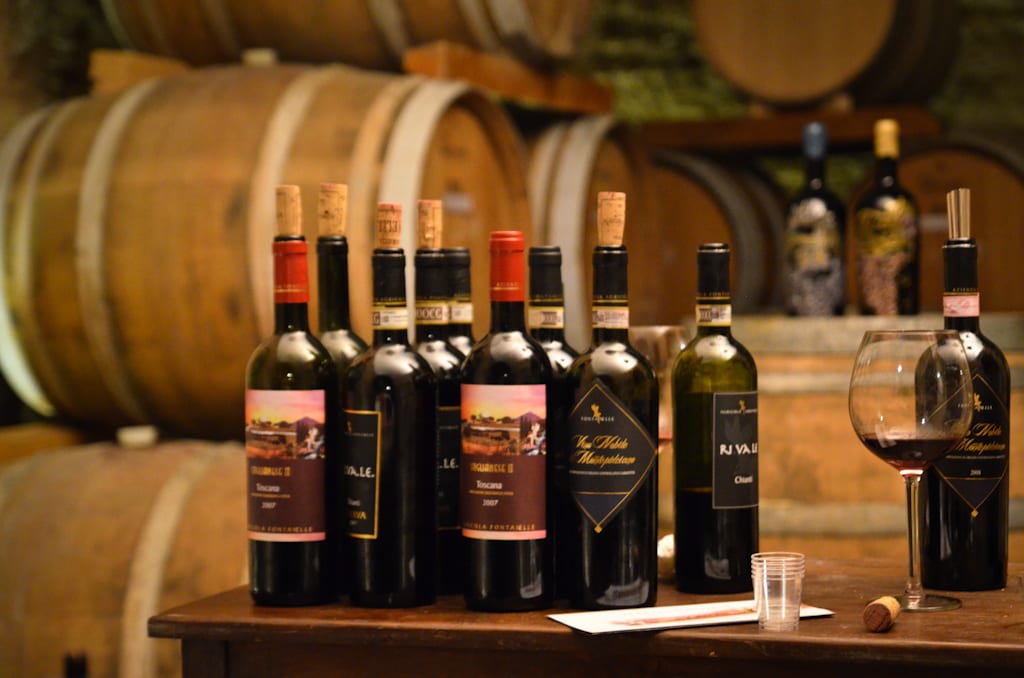 Passionate Locals, Incredible Food
One thing I love about Italy is that the people are so passionate about what they do. You'd be hard-pressed to find an ambivalent Italian!
One evening, we took a stroll up the hill into the old town of Chianciano Terme and visited a family-run winery, Agricola Fontanelle. The three Rosati brothers, Riccardo, Valerio, and Leonardo, are producers of several beautiful wines from the town.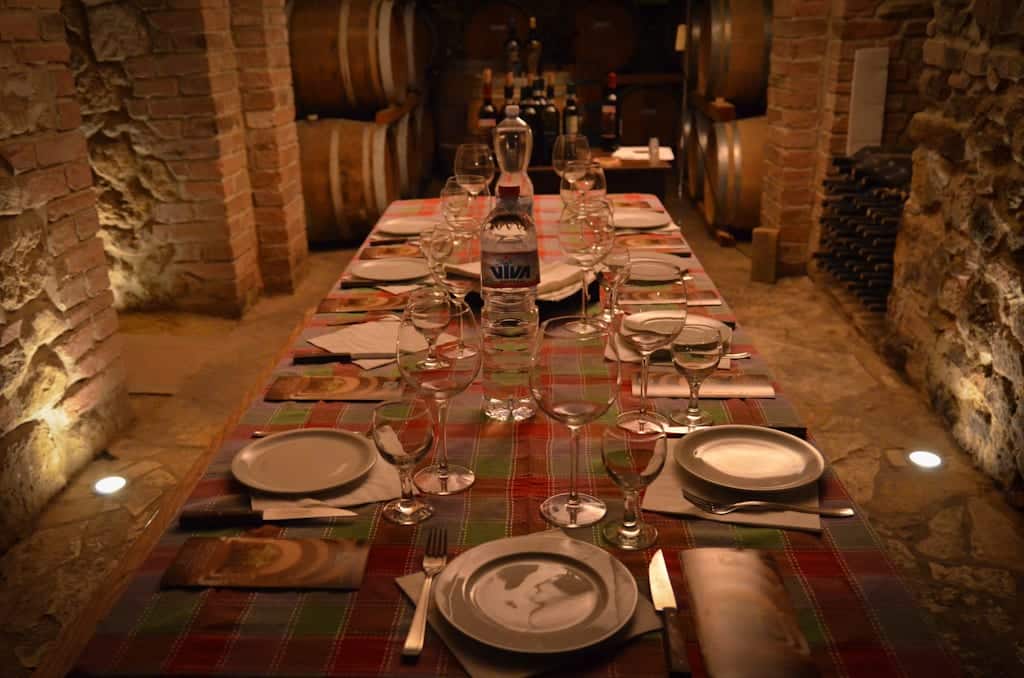 We were invited into the wine cellar — which felt more like a wine closet, as it was on the ground floor — and Riccardo poured us samples of several wines, as our G Adventures CEO, Vivi, translated from Italian to English.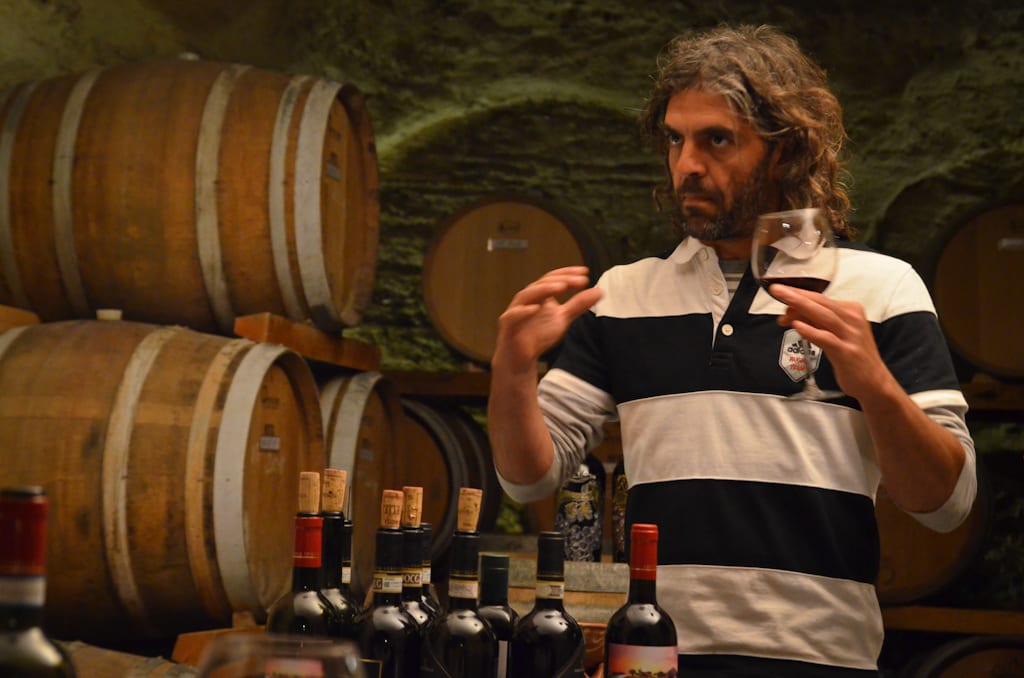 The wines? Velvety. Luscious. Two of them are named RI.VA.LE. after the first two letters of the three brothers' names.
And then they brought out the meats. Cured meats are the way to my heart, and these were some of the absolute best I had ever tasted. The prosciutto was as rich and nutty as the jamon iberico I had in Catalonia last year. I've never had meat that good in Italy before.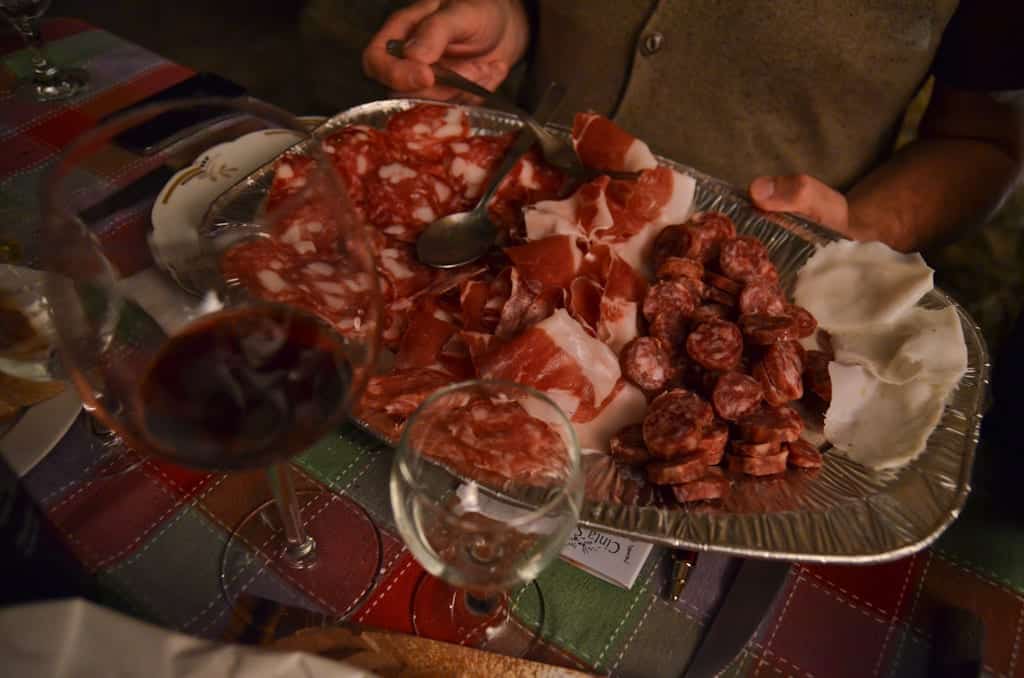 One bite and I was obsessed. I picked up a salami stuffed with fennel to take home with me. The cost? A mere €8 ($10). That would cost double or more in the US or the UK.
It was such a pleasant night, sipping wine and getting to know the brothers and their families.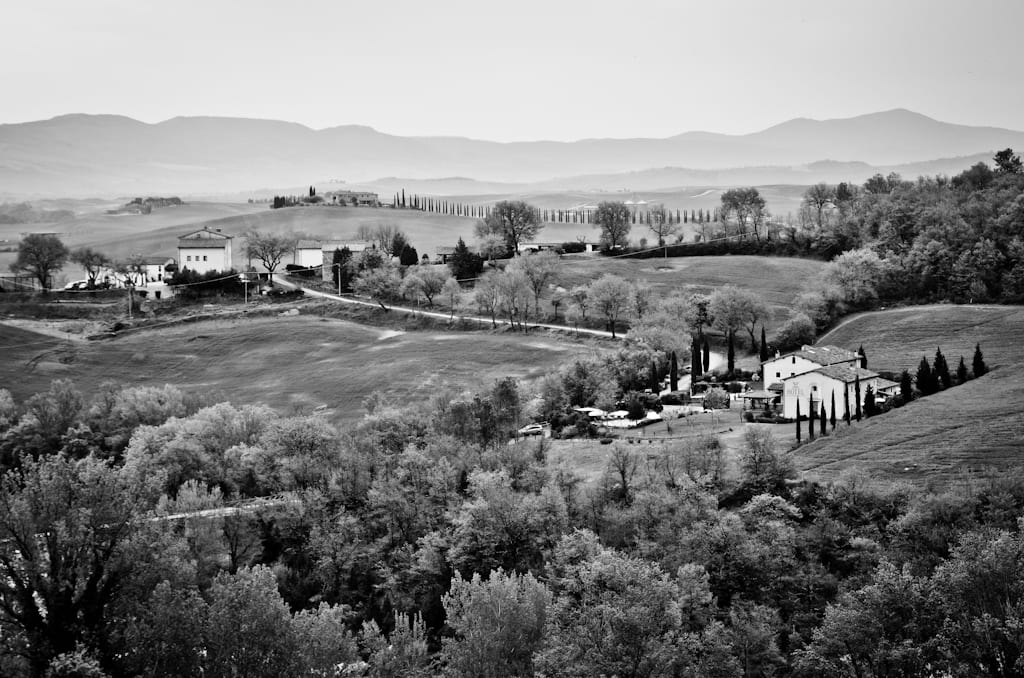 Exploring the Area
Chianciano Terme is located close to the Val d'Orcia, a truly beautiful region of Italy and a UNESCO site. During the Renaissance, this landscape of the Val d'Orcia was designed so it would look more beautiful in paintings. Cypress trees were painstakingly placed in the ideal spots for optimal beauty. You can see this beauty has lasted to this day.
There was Montalcino, a small but very charming town famous for its wine, the Brunello di Montalcino. We also visited a church nearby that had monks chanting.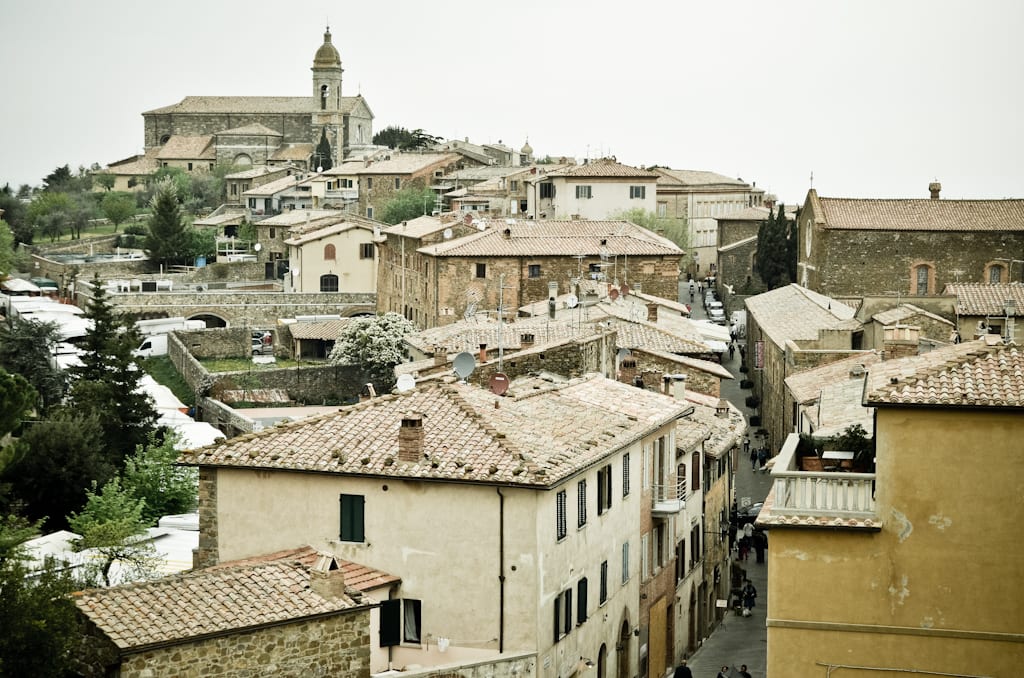 Oh, but PIENZA. I fell absolutely head over heels in love with this adorable town.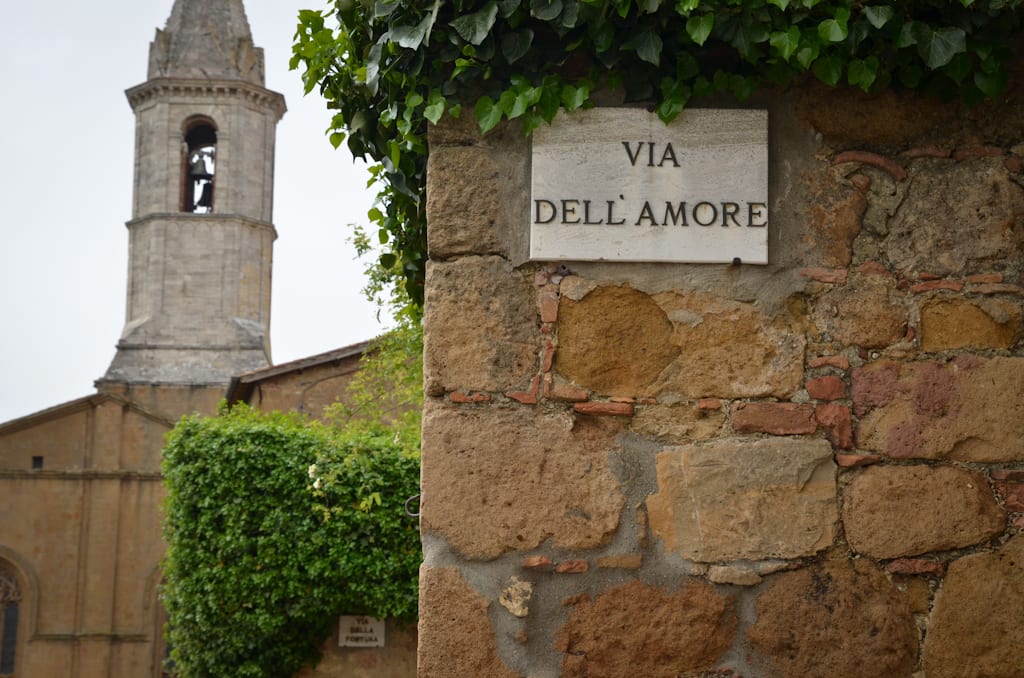 This must be one of the most romantic places in Italy — and not just because it's so beautiful. Streets had names like Via dell'Amore (Love), Via de Baci (Kisses) and Via Della Fortuna (Luck). My friends Dan and Audrey even got married in Pienza!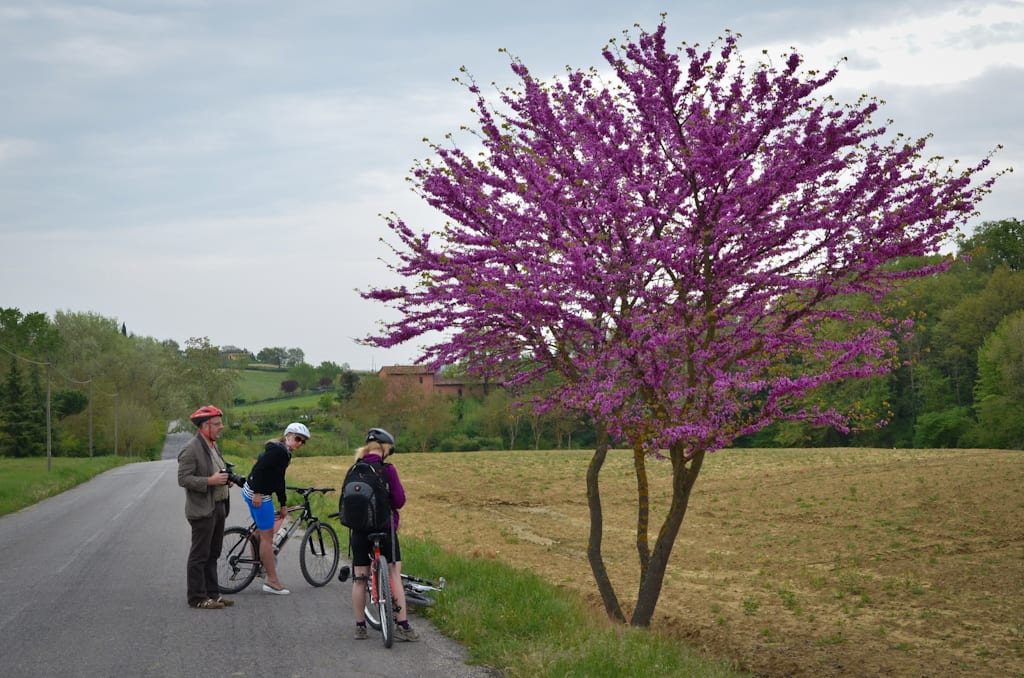 On another day, we picked up bikes and went for a ride through the countryside, even catching a purple mimosa tree in full bloom.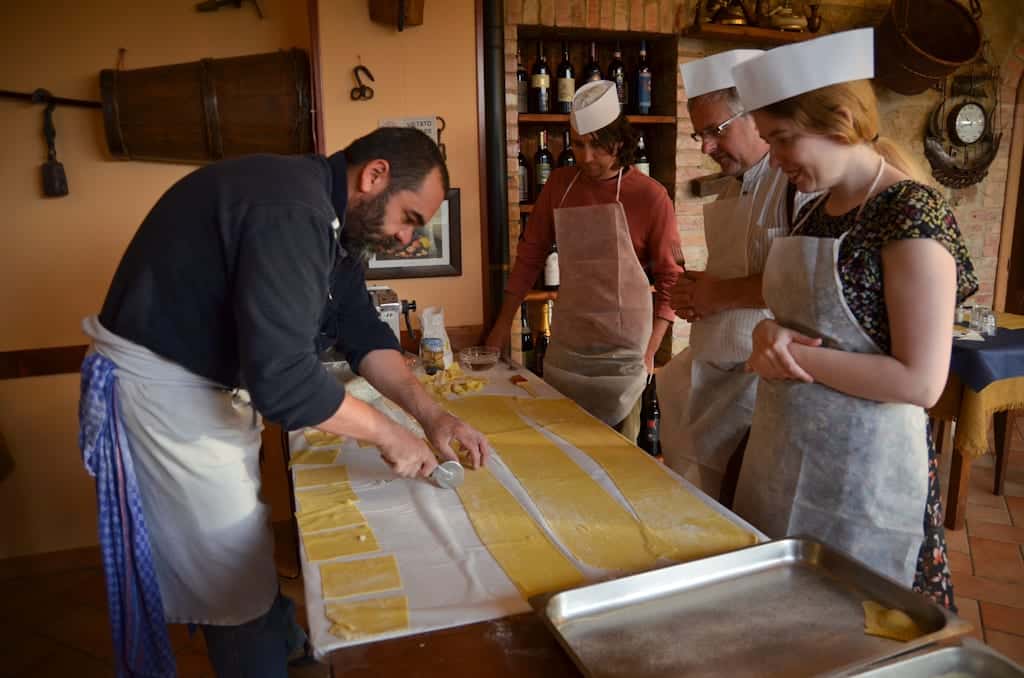 Cooking, Tuscan-Style
After sampling so many delights of the Tuscan countryside, we tried our own hand at making some of the dishes. Simone, Stefano's soft-spoken brother, showed me how to make a beautiful ricotta crostata and a quiche-like appetizer. Stefano showed us how to make ricotta, walnut and arugula-stuffed ravioli, hand-spun pici pasta, and pork sausage.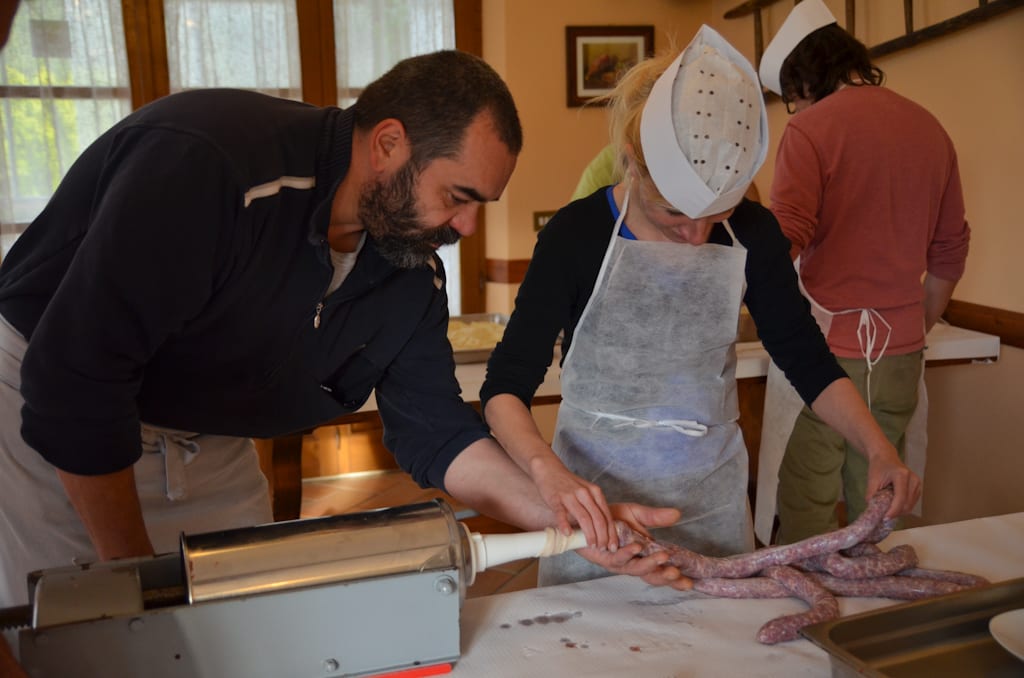 Yes, I have now witnessed how sausage is made. And it's not as bad as it's made out to be.
The results of our efforts: Beautiful.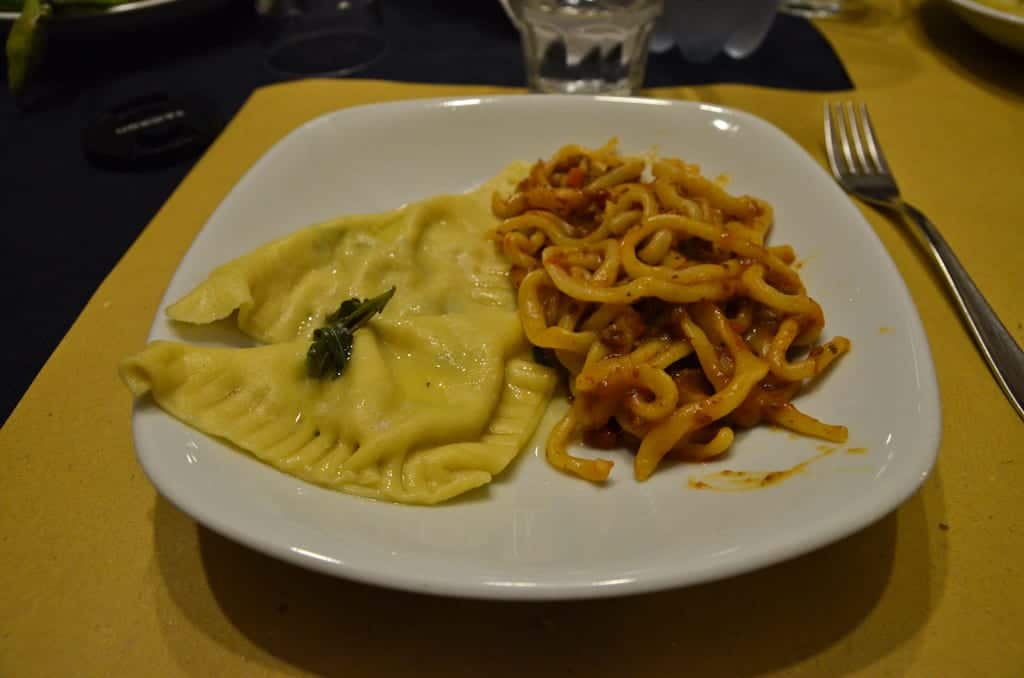 Of all our meals in Tuscany, this one was the best. I'm still dreaming of these pastas.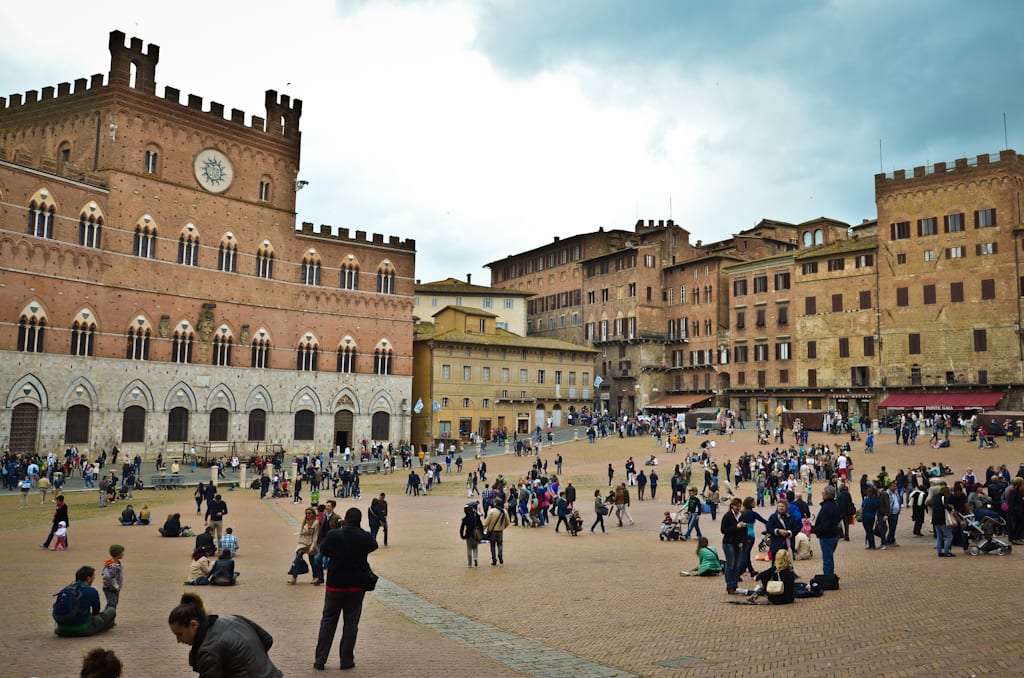 Beyond the Region
On your first time to Tuscany, I suggest you take time to visit some of the major towns and cities in the region. Lucca, Cortona, and San Gimignano are a few of the most well-known ones. We went to Siena, one of the most important cities in Tuscany and a place where I had surprisingly never been until now.
And don't forget beautiful Florence — a place dear to my heart.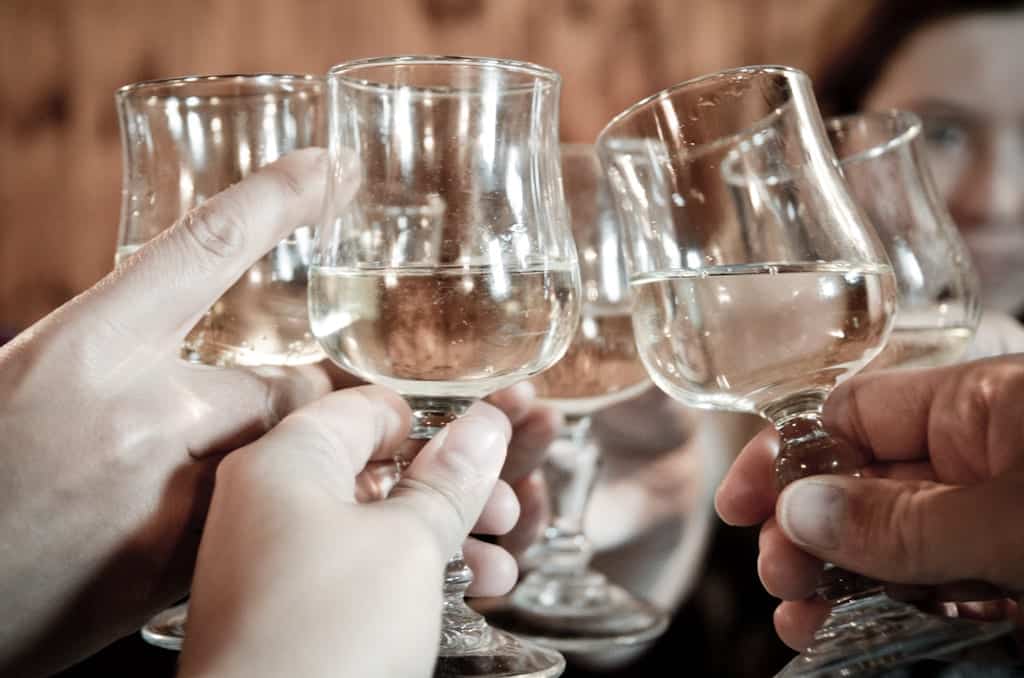 I had such a wonderful time in Italy, and I'm looking forward to showing you more photos of the beautiful countryside and more information about Tuscan food. Tuscany is a place that every traveler should visit once in his or her life.
Planning a Trip to Italy:
Cool Places in Southern Italy:
Cool Places in Sicily:
Cool Places in Northern Italy:
Essential Info: The Local Living: Southern Tuscany costs £799/$1,299 per person. Included are six nights at the agriturismo, six breakfasts and five dinners, cooking class, wine tasting, and a day trip to the Val d'Orcia and surrounding towns, and G Adventures CEO throughout. Departures are available this year for dates in May, June, July, and September.
Many thanks to G Adventures for hosting me on the Local Living: Southern Tuscany tour. All opinions, as always, are my own.
Get email updates from Kate
Never miss a post. Unsubscribe anytime!