Adventurous Kate contains affiliate links. If you make a purchase through these links, I will earn a commission at no extra cost to you. Thanks!
Of all the times to visit Italy, I always recommend that people visit in the fall. There are a few reasons for that: the weather isn't as meltingly hot, there aren't as many tourist crowds, and fall is prime season for enjoying the bountiful harvest.
Beyond those obvious reasons, though, there's something that I love about Italy in the fall. Maybe it's that fall is the new year for fashion and no nationality dresses better overall than the Italians. But in a region as food-crazy as Emilia-Romagna, fall is about food festivals, and lots of them.
The first time I visited Emilia-Romagna in October, two years ago, it was cold — far colder than England at the time. I cursed myself for not bringing a winter jacket, instead needing to resort to my not-stylish-nor-passable-in-Italy-whatsoever fleece. At least it was black.
This time around, I lucked out majorly — the weather was fantastic. Though I was dreading having to buy a coat I would only need for two weeks, I never had to wear anything heavier than a blazer with a scarf, and some days were so warm, I could go jacket-free.
As a result, I had a wonderful time, and that is reflected in my photos. Here is the best of autumn in Emilia-Romagna.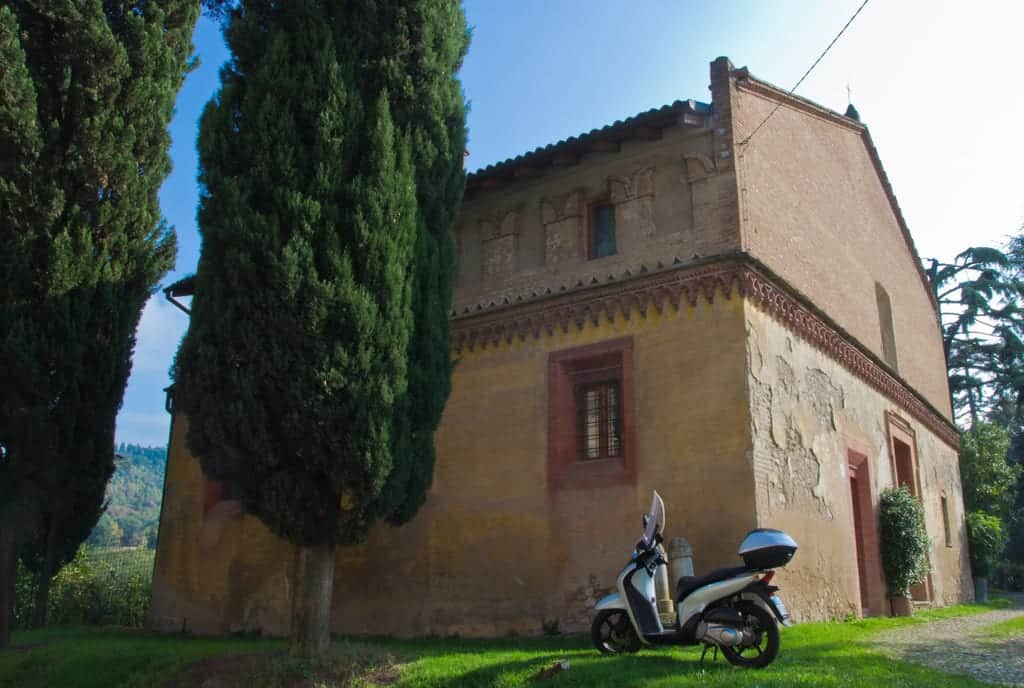 Is there anything better than a crisp autumn day with a bright blue sky?
Especially when it looks so good against those yellow leaves.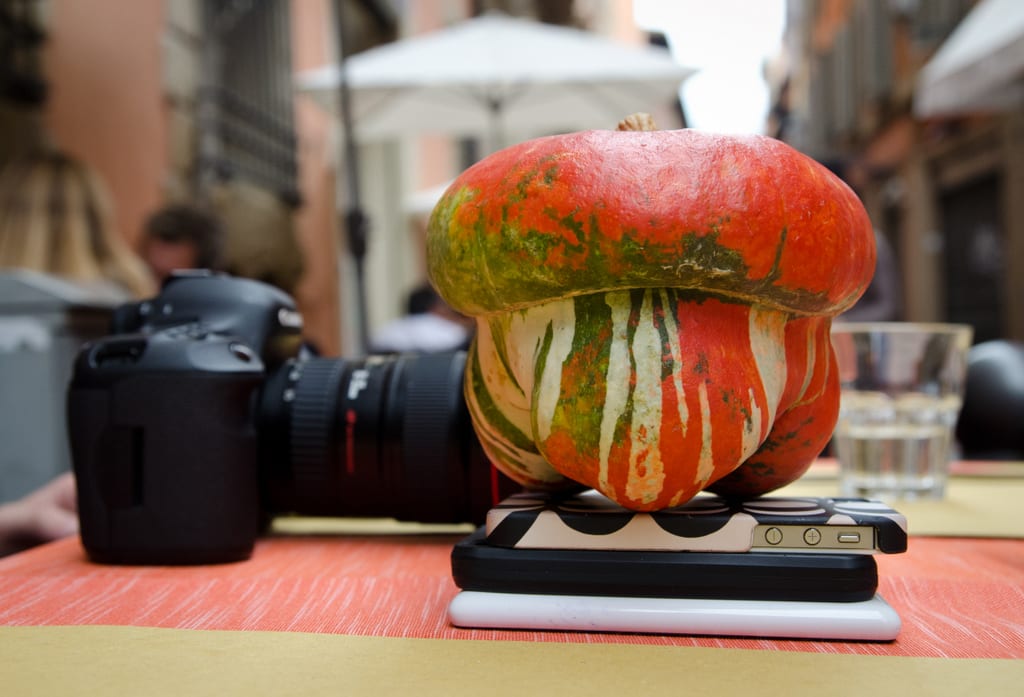 In Bologna, the centerpieces change seasonally. Summer's fresh flowers get replaced by various gourds in the fall. (And yes, my blogger friends and I did the smartphone challenge, putting our phones underneath the gourd to make sure we'd actually talk to each other.)
Fall, of course, is truffle season. Look at the size of that black truffle!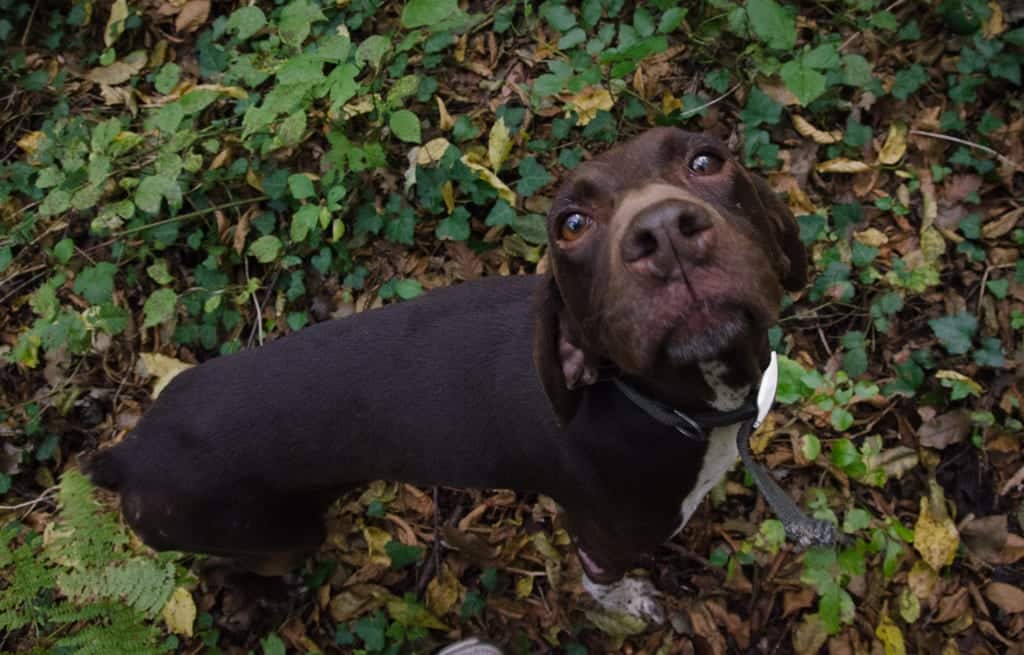 Lea the dog was our fearless truffle-hunter. She was rewarded with cheese. A dog after my own heart.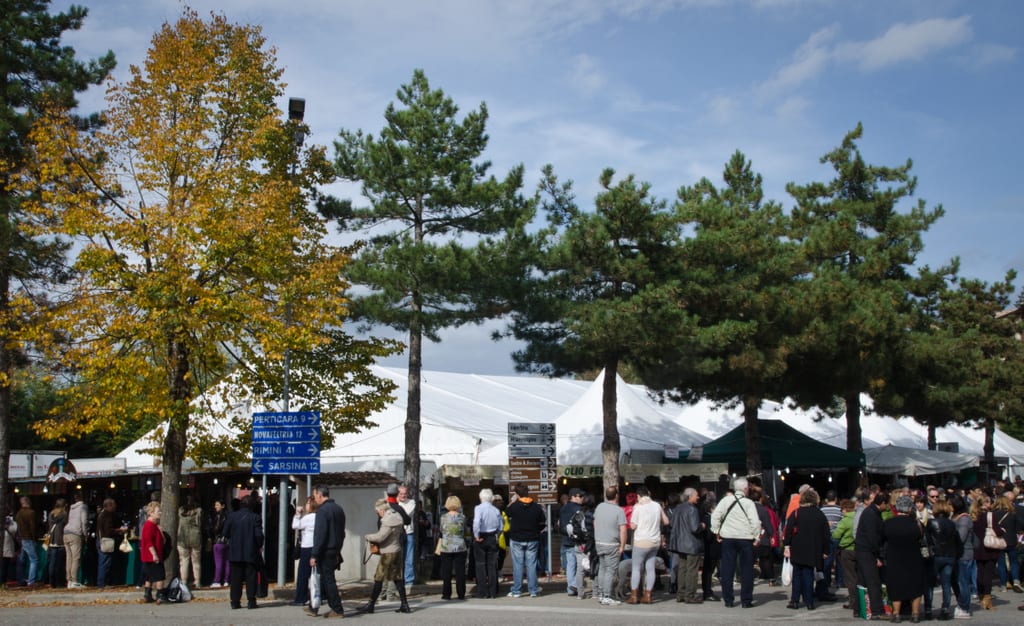 On Sundays in October, the town of Sant'Agata Feltria turns into a giant truffle festival.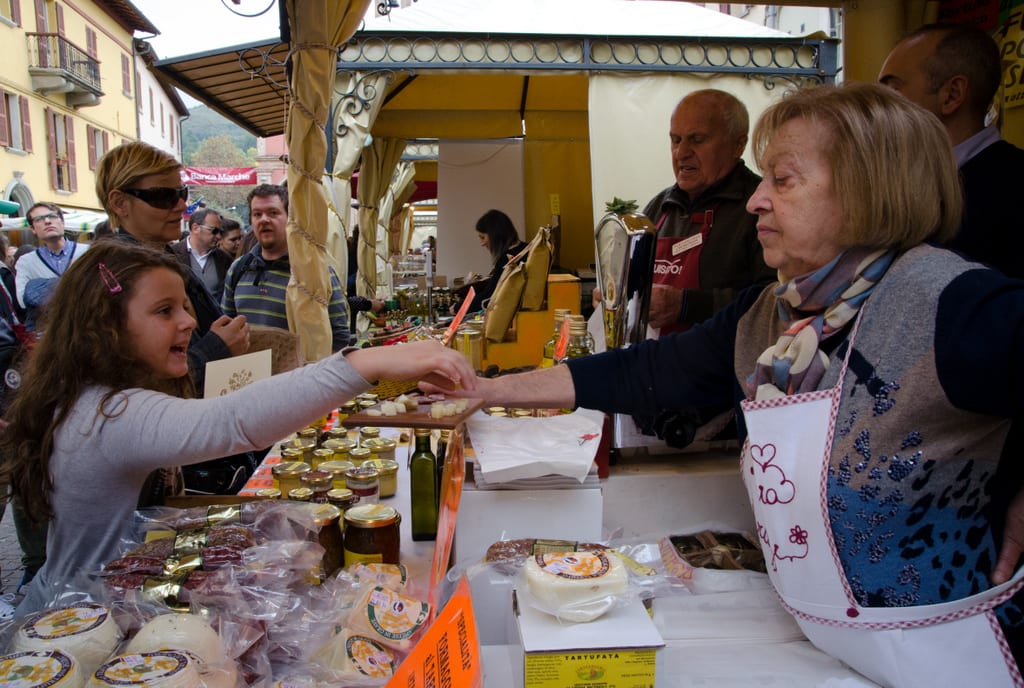 Here you'll find people of all ages joining in the fun.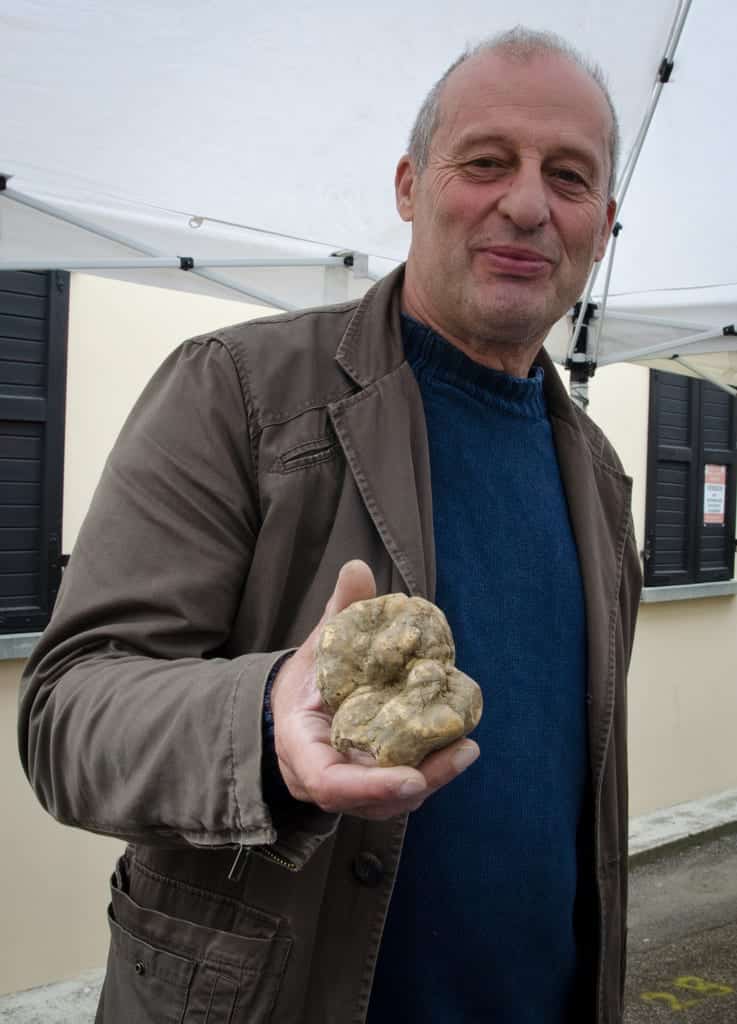 And truffles worth hundreds of dollars. This one was the biggest one I saw anywhere.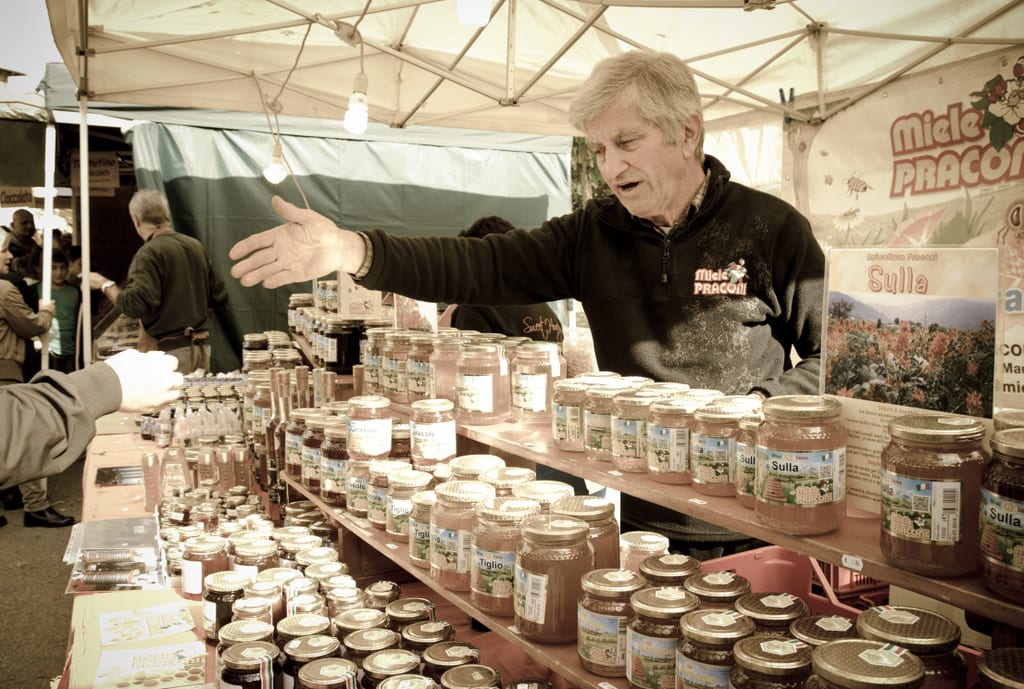 Vendors who swear up and down that their product — in this case, honey — is the very best!
And fresh produce, bright and colorful at this time of year.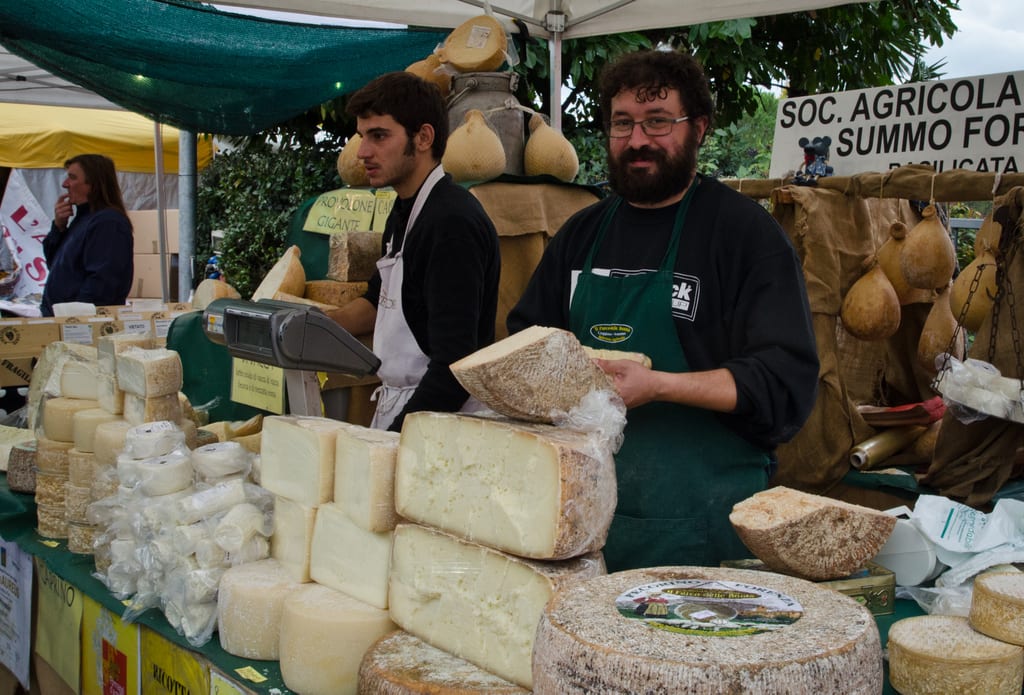 You'll find bearded cheese-loving hipsters…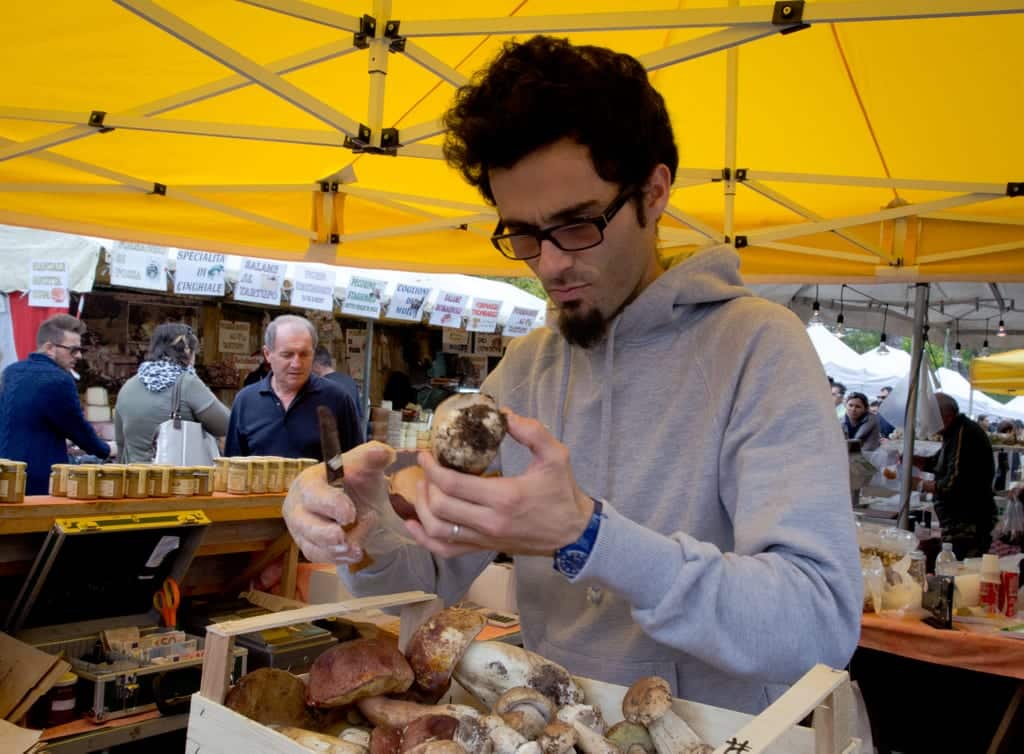 Along with bearded mushroom-loving hipsters…
And the odd crowd of Scotsmen. (I asked these local guys why they dressed up as Scotsmen for the truffle festival. "Perche no?" one of them told me. Why not, indeed! Makes perfect sense!)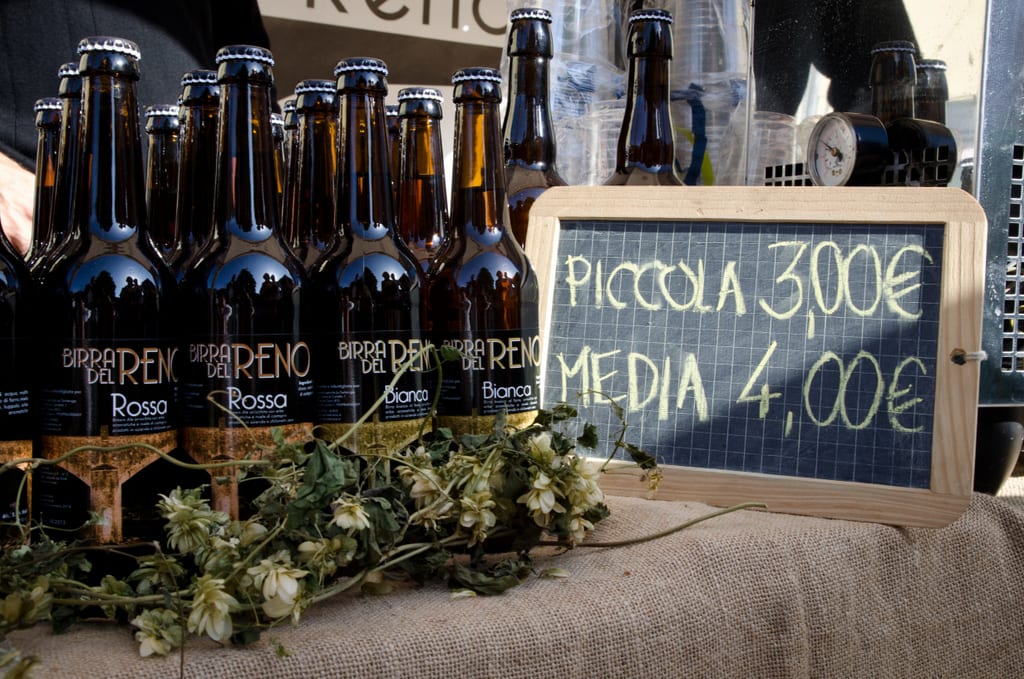 Tartufesta, the truffle festival in the town of Sasso Marconi, offered up something different — craft beer.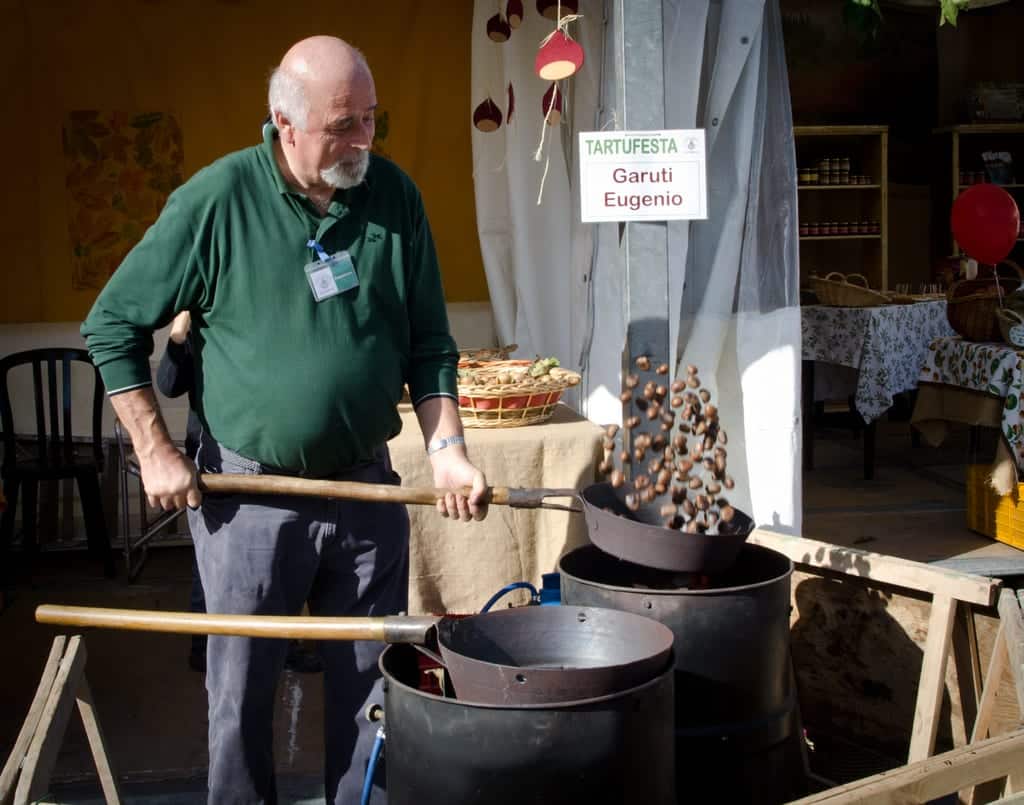 But the most entertaining thing was watching this man roast his skillet of chestnuts!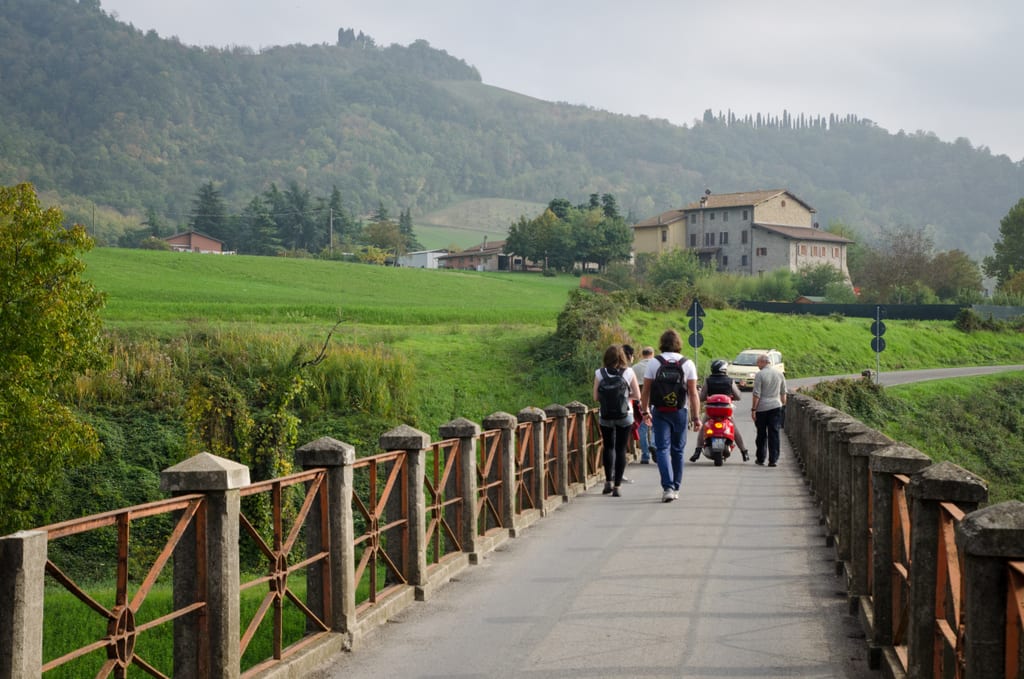 But if you'd rather get away from the festival crowds, the fall is a wonderful time to enjoy the great outdoors. Take a stroll through the Emilia-Romagna countryside with your friends and it looks like something out of the Renaissance.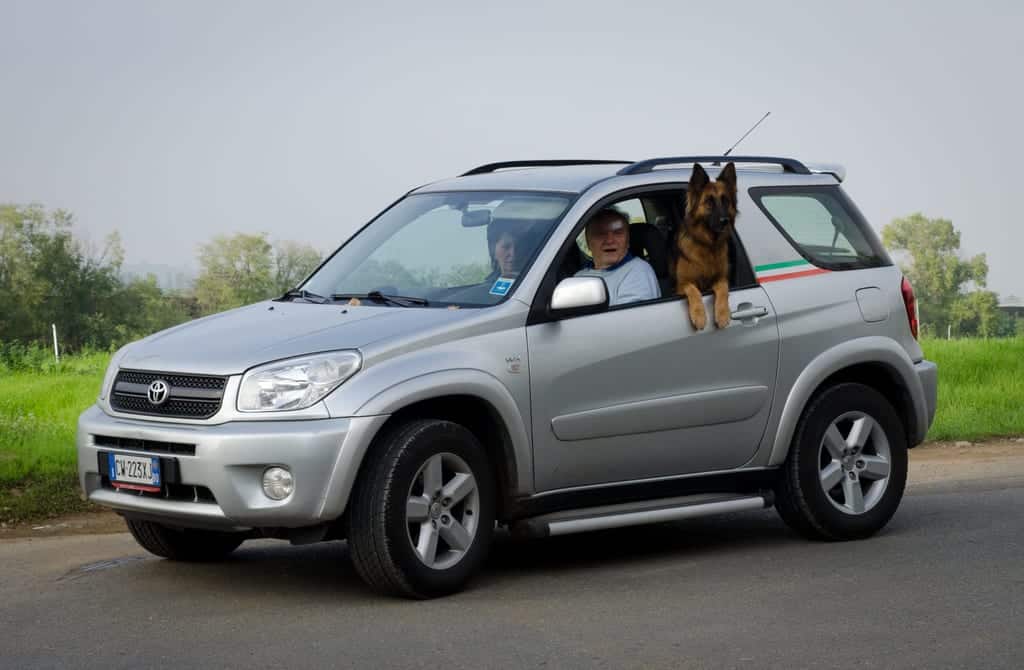 Alternately, take a ride with your best friend!
Sometimes those gray fall days are just as beautiful as their blue-skyed counterparts.
And when paired with a trail through a forest, it takes on a spooky effect.
Until you meet the creature that dwells in this forest…
THIS. CAT. This is probably the closest I've ever been to kidnapping someone's pet. This cat looks like a more portly version of Grumpy Cat (actually, I wouldn't be surprised if it ate Grumpy Cat), but it was wonderfully sweet and wanted lots of cuddles and scratches. I LOVE YOU, FAT KITTY!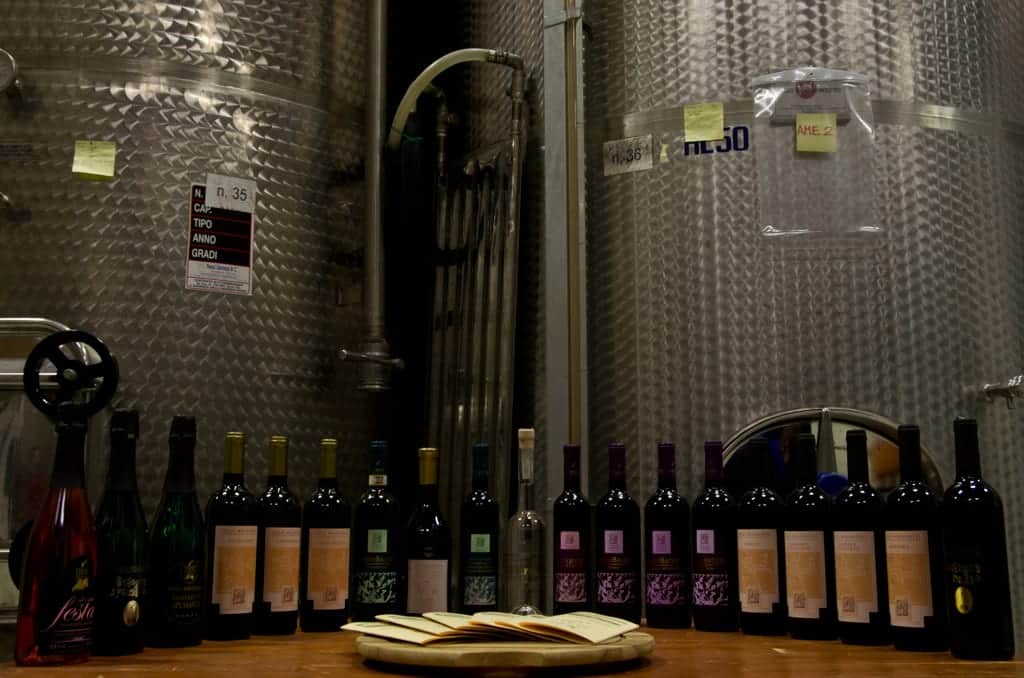 Fall means it's time to taste the newest vintage at your local winery or agriturismo, which I did at Isola del Sasso. And by that, I mean all of the wines. I mean, any winery owner will encourage you to sampling everything they have…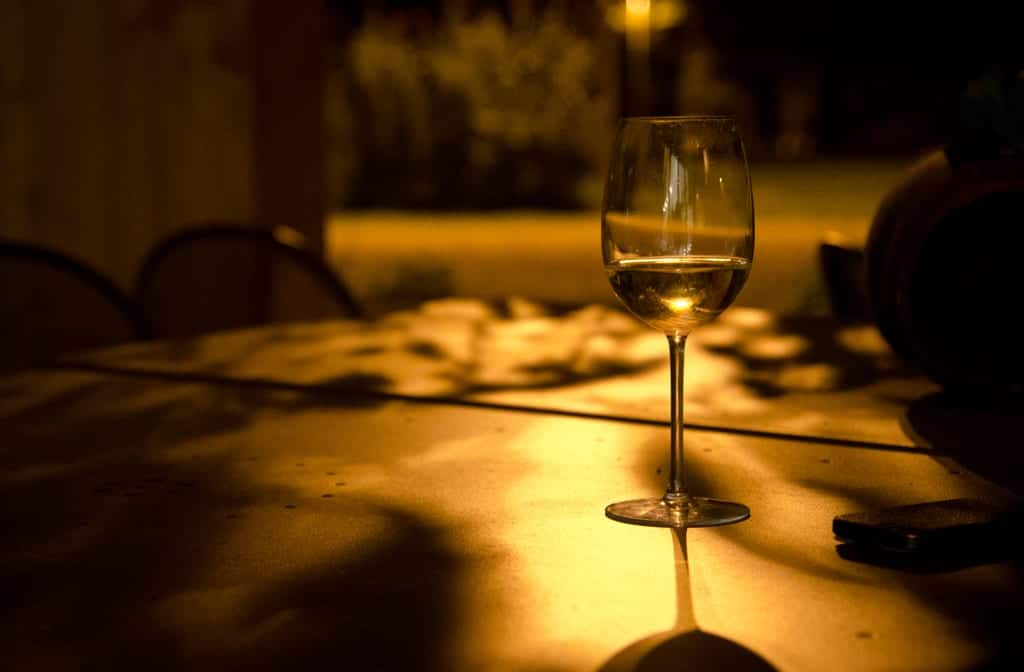 Which leads to the end of a typical autumn evening in Emilia-Romagna — after a multi-course meal served over the span of several hours, the restaurant offering only one dinner seating, a few bottles of every single wine poured for the table, finishing up just before midnight with a final glass of white enjoyed outdoors beneath a full moon. Perfection.
Planning a Trip to Italy:
Cool Places in Southern Italy:
Cool Places in Sicily:
Cool Places in Northern Italy:
Which photo is your favorite?
This is a Blog Ville campaign, created and managed by iambassador in partnership with the Emilia-Romagna tourism board. AdventurousKate.com maintains full editorial control of the content published on this site.
Get email updates from Kate
Never miss a post. Unsubscribe anytime!