Adventurous Kate contains affiliate links. If you make a purchase through these links, I will earn a commission at no extra cost to you. Thanks!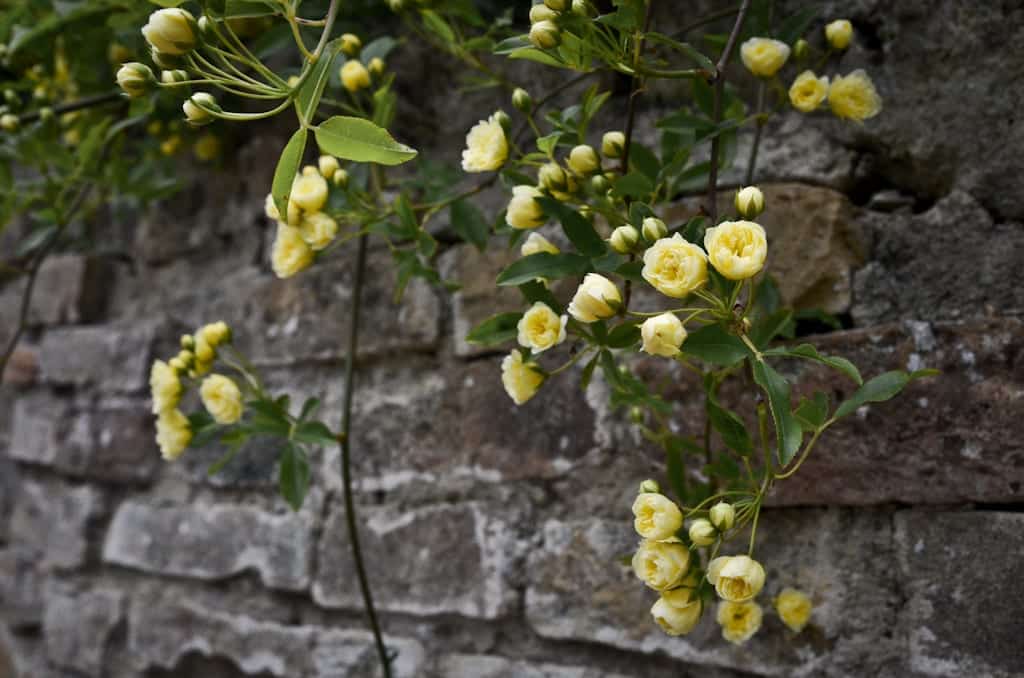 A lot of people I know have felt a strange sense of familiarity when visiting the Tuscan countryside for the first time. Was it from a movie, perhaps? A friend's photos?
More often than not, you're probably recognizing Tuscany from iconic Renaissance paintings.
The Medici, who ruled Florence during the Renaissance, were among the greatest art patrons of all time. It's because of their commissions that the Renaissance was such an explosive period for beautiful art. Their influence spread to other regions, and leaders decided to go beyond just commissioning paintings in curating the surrounding landscape.
From UNESCO, who have deemed it a World Heritage Site:
The landscape of Val d'Orcia is part of the agricultural hinterland of Siena, redrawn and developed when it was integrated in the territory of the city-state in the 14th and 15th centuries to reflect an idealized model of good governance and to create an aesthetically pleasing picture.
In other words, they decided, "Let's make this landscape as beautiful as possible so people will be jealous when they see how beautiful the paintings are."
And they did.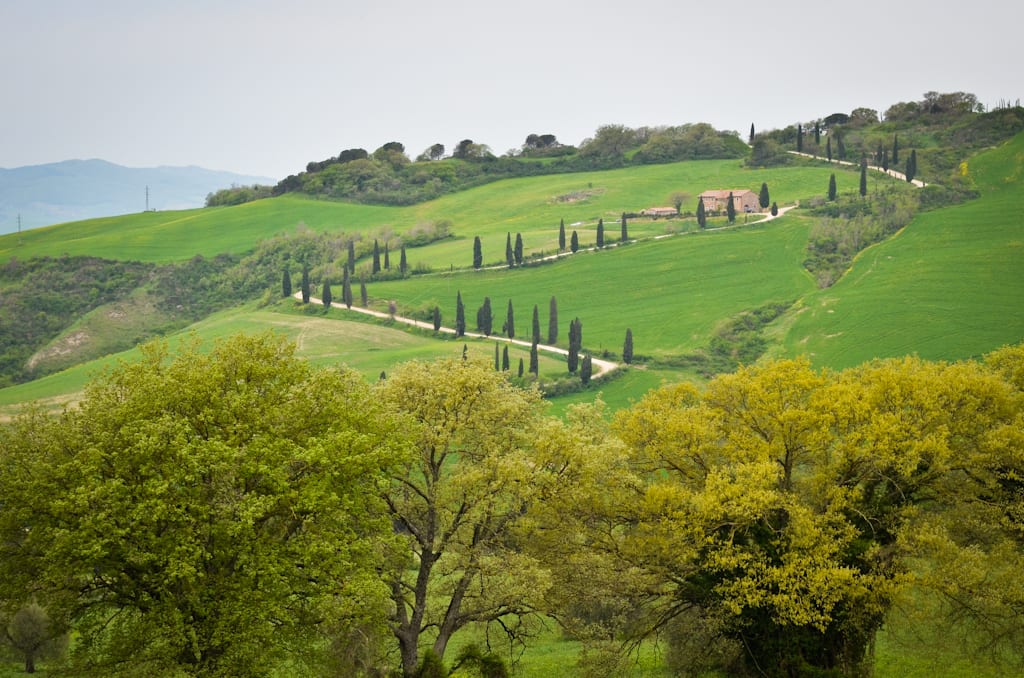 And today, it looks almost exactly the same! You can see the trees that were painstakingly planted in the perfect spots to ensure the maximum beauty.
I was visiting the region as part of G Adventures' Local Living Southern Tuscany tour. While we were based at our beautiful agriturismo in Chianciano Terme most of the time, this is one of the day trips that's included in the tour.
Here are the highlights of this lovely day:
Rural Landscapes
Looking for a money shot? Every shot is a money shot in the Val d'Orcia. You'll be constantly stopping to take photos because each view is more beautiful than the last!
How about this one?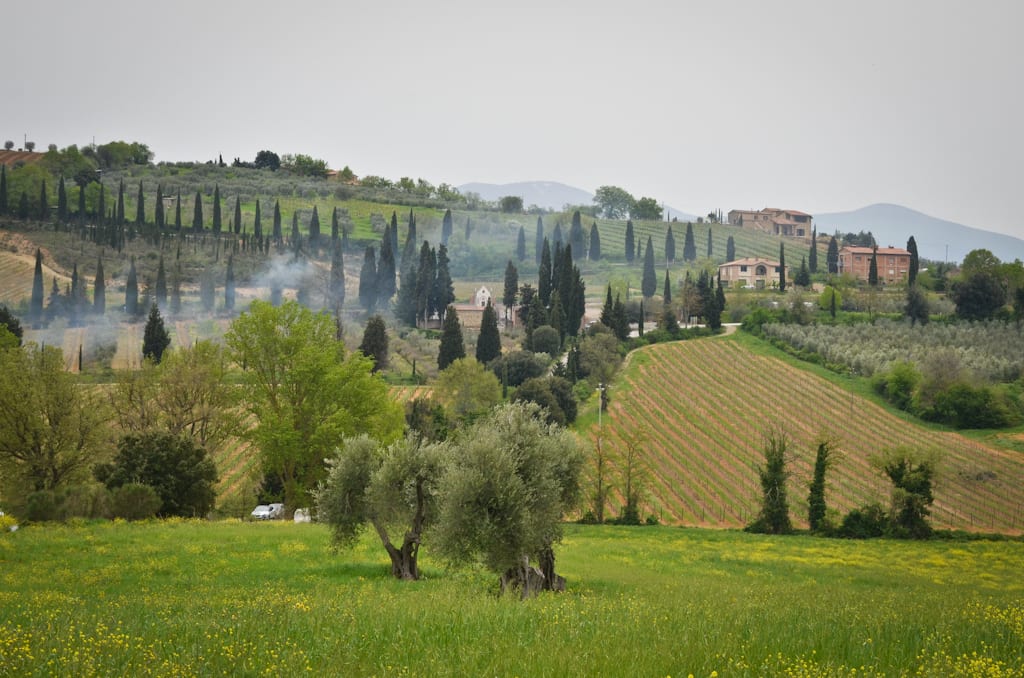 Perfectly cultivated lands, tall cypress trees, and farmhouses — this is Italy at its best.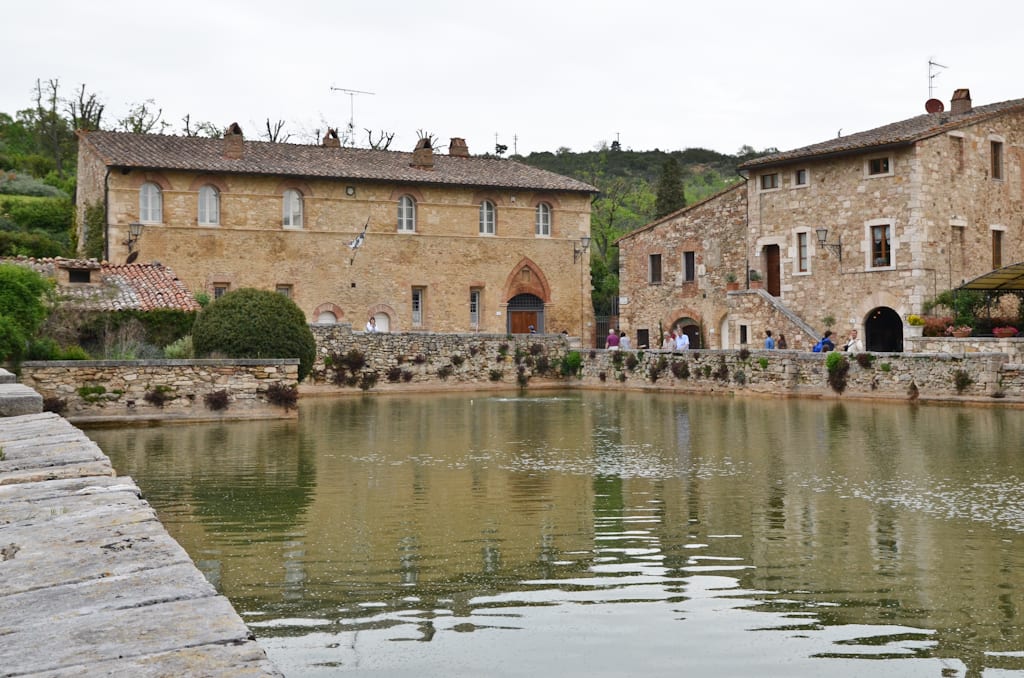 Bagno Vignoni
Bagno Vignoni is famous for its healing waters. This was one of the hottest spa spots in Italy during Roman times, and today, there are still plenty of spa resorts.
We didn't stay in Bagno Vignoni for very long, but it looked like a pretty and charming small town.
Montalcino
Next up was Montalcino, most famous for its ruby red Brunello di Montalcino wine. I climbed the fortress (cost: €4 ($5) for adults, €2 ($2.50) for children) and had a beautiful view of the town, the church on the hill, and the countryside.
The town is built on a hill, then drops off into endless green fields.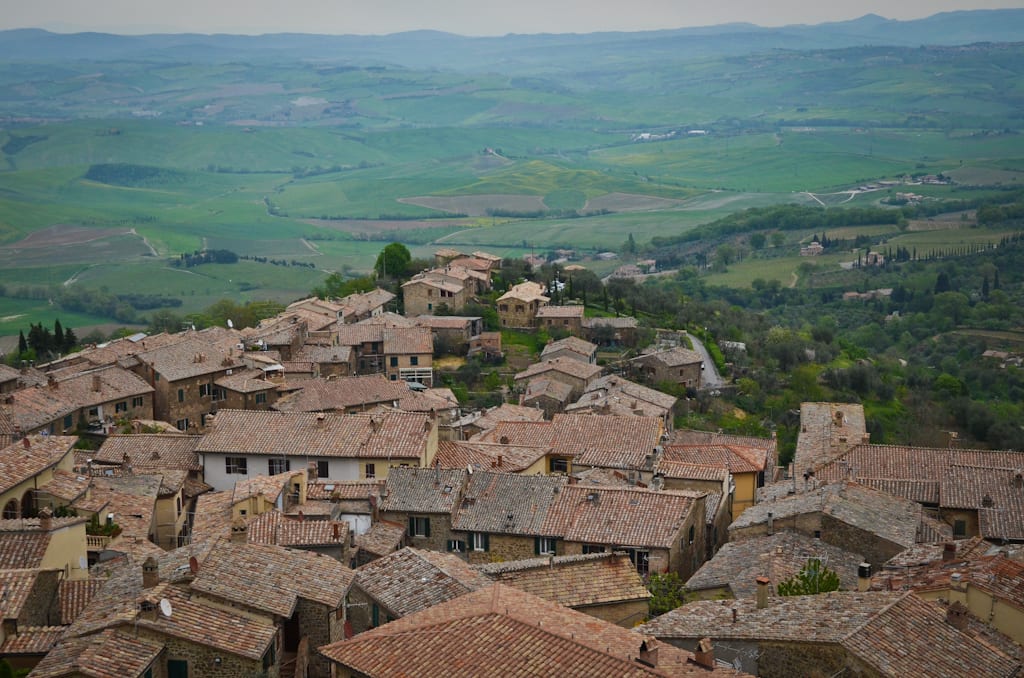 Afterward, I wandered a market that felt like a real Italian market — they sold gorgeous fresh produce and local cheeses, but also everything from clothing to cleaning supplies. I found a black t-shirt emblazoned with "<3 Your Blog" and had to buy it! (Side note: I am still the worst bargainer ever. The lady told me eight euros, I counteroffered five euros, she laughed, I fake-laughed, and then I still had no idea what to do, so I paid eight euros.)
I'd recommend allocating two hours to Montalcino, tops. It's absolutely lovely, but it's a tiny place!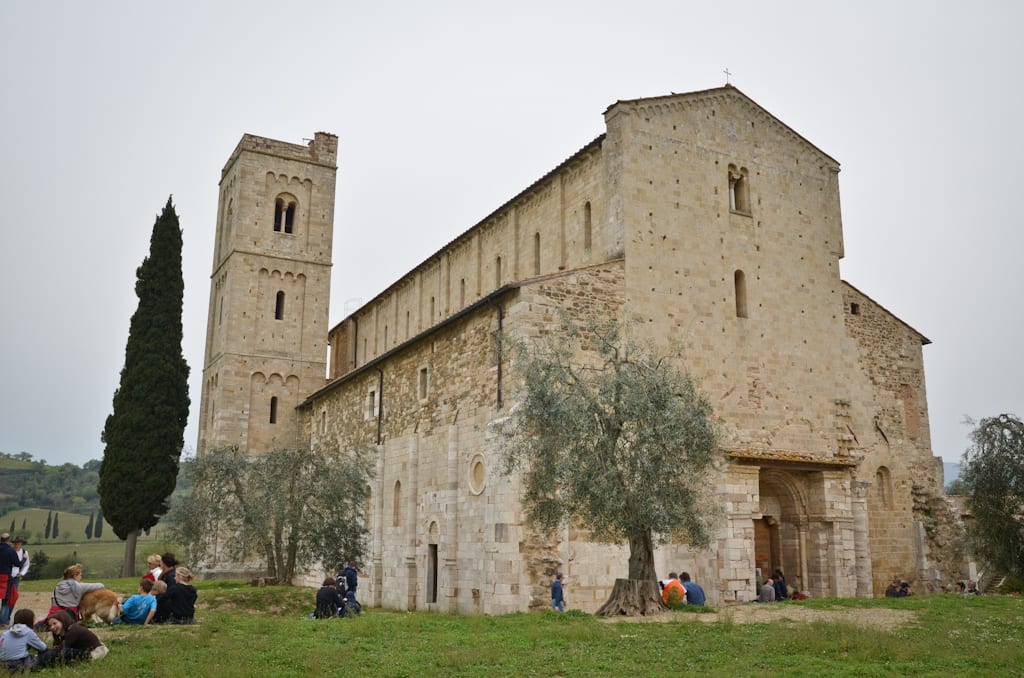 Sant'Antimo Abbey
If you time your visit to the Val d'Orcia right, you can witness monks chanting at Sant'Antimo Abbey, right outside Montalcino. This is an experience you're unlikely to find open to the public elsewhere, so definitely take the time to witness it if you can fit it.
My take? It was nice, and I recommend experiencing it…but it wasn't what I expected. I imagined several monks performing in the distance to cavernous echoes; this was more like a priest singing "Let us proclaim the mystery of faith" during Mass, only in Latin and stretched out for 12 minutes.
Chanting takes place on most days at 9:00 AM, 12:45 PM, and 2:45 PM. A complete list of times is posted on the door at the Abbey. Please resist the temptation to take photos or video during the chanting; the monks ask that you not record during their prayer.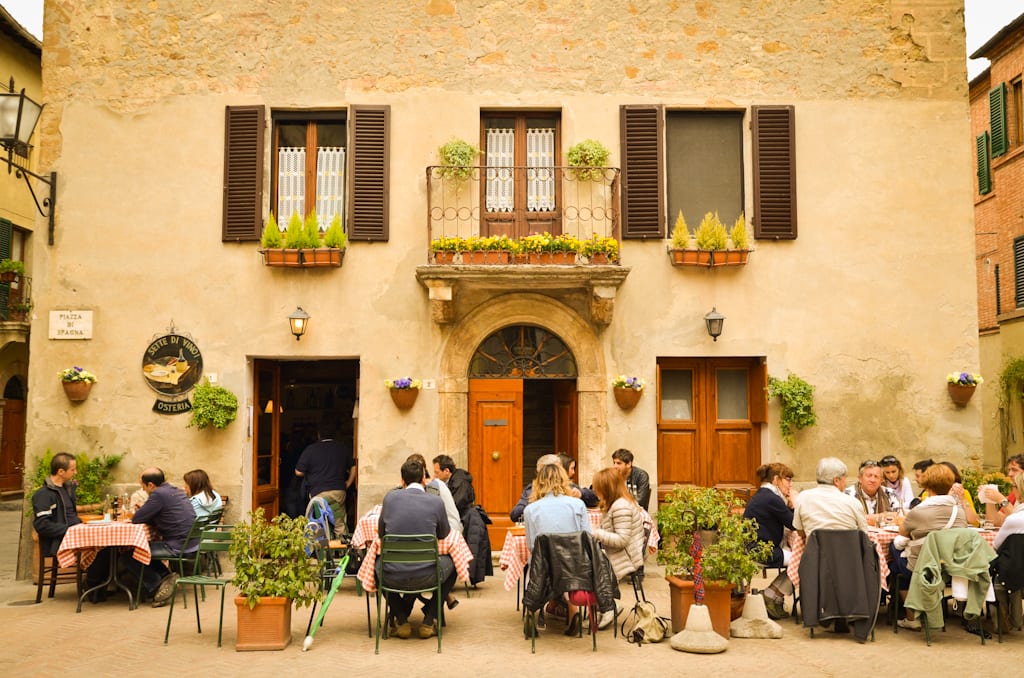 Pienza
Oh, PIENZA. The best was saved for last because I fell absolutely in love with this beautiful Tuscan town! I had barely heard of it before, and I don't know why it isn't more famous than it is now. (That's not to say it's undiscovered. It has definitely been discovered by the masses — and it's worth all the attention.)
Pienza is also a UNESCO World Heritage Site, and it's technically within the Val d'Orcia, making it a UNESCO within a UNESCO — a meta-UNESCO! One of the advantages of visiting UNESCO sites is that they are beautifully preserved. This is one of the best preserved Italian towns I've seen.
I loved the streets and the crumbling walls.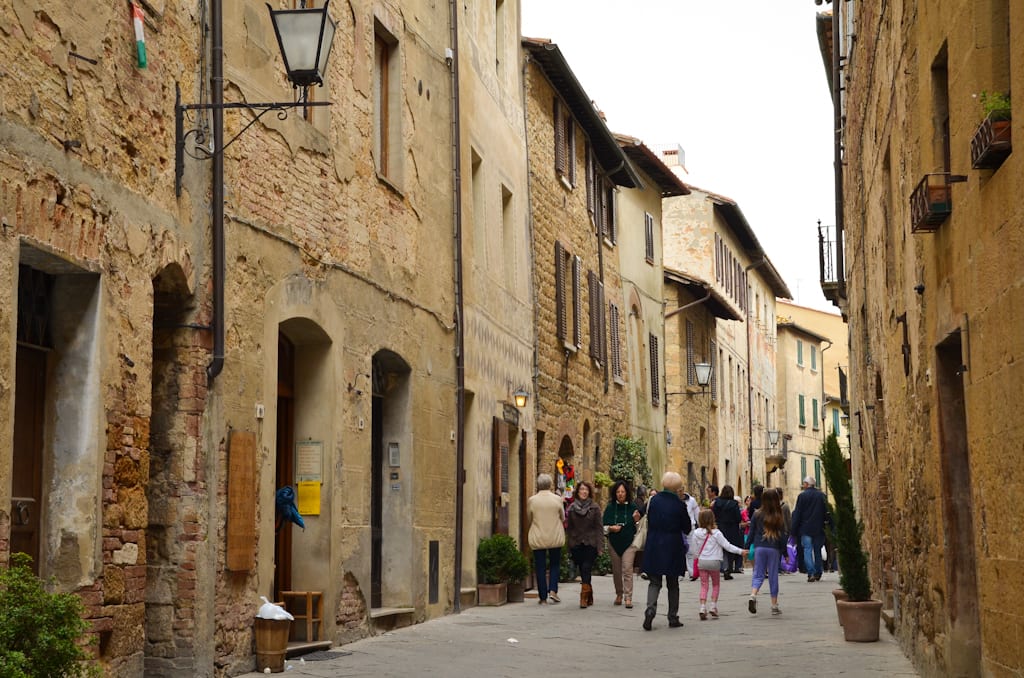 I loved how flowers seemed to bloom everywhere.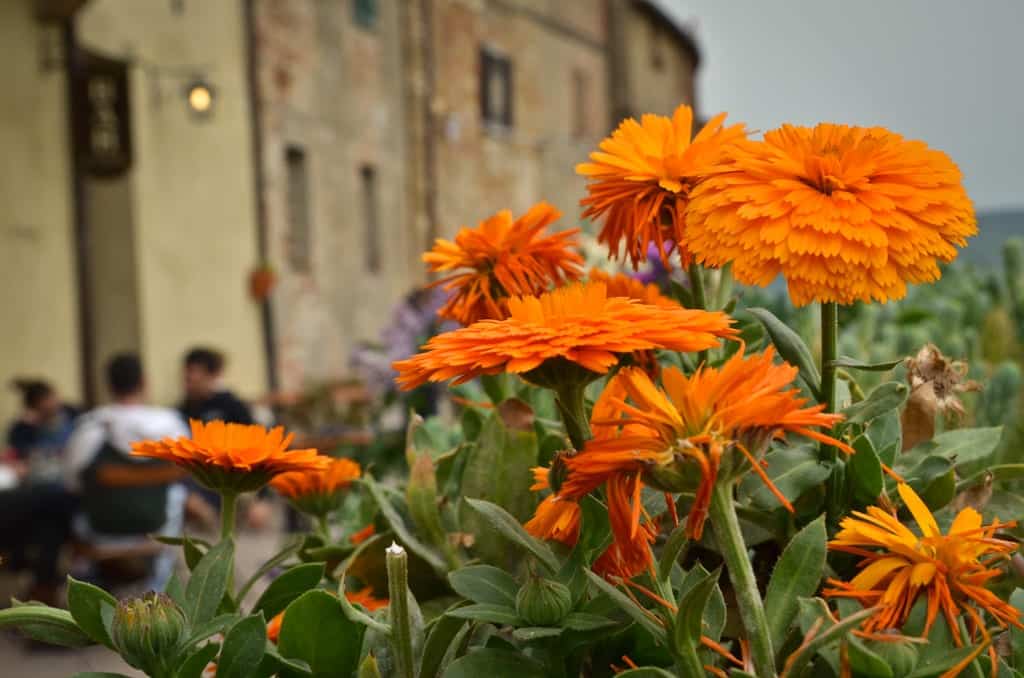 I loved the alleyways and hidden nooks. As busy as Pienza was, it felt like there was always something beautiful to discover hidden around a corner.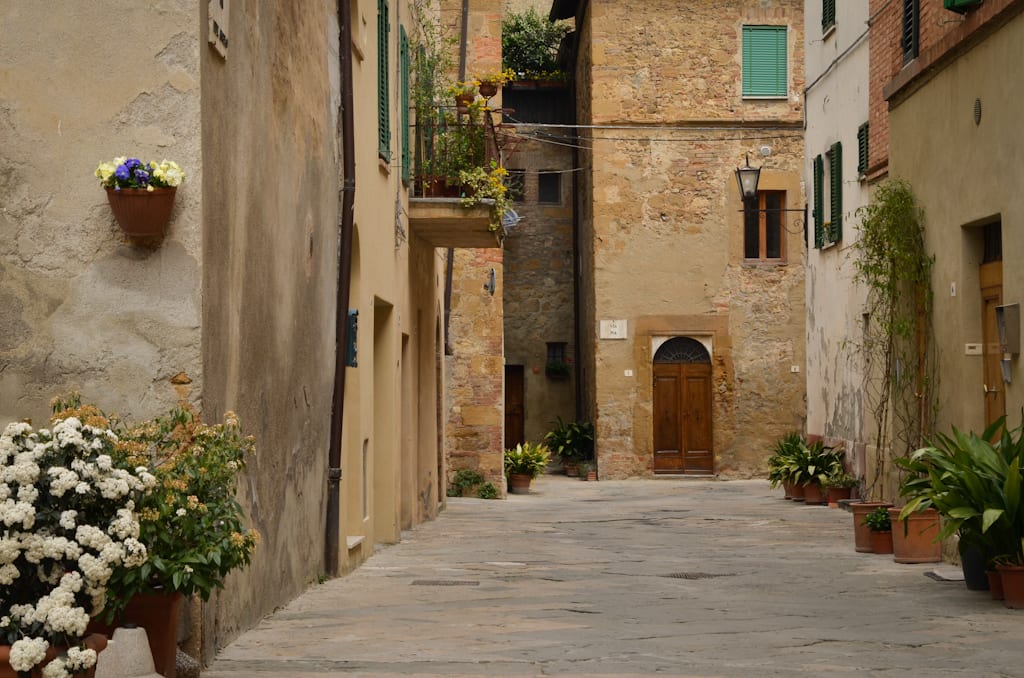 While in Pienza, we stopped for lunch at Sette di Vino Osteria. I highly recommend this lovely little restaurant, especially their bean soup and crostini with truffles. They also serve fried cheese topped with bacon. Just saying…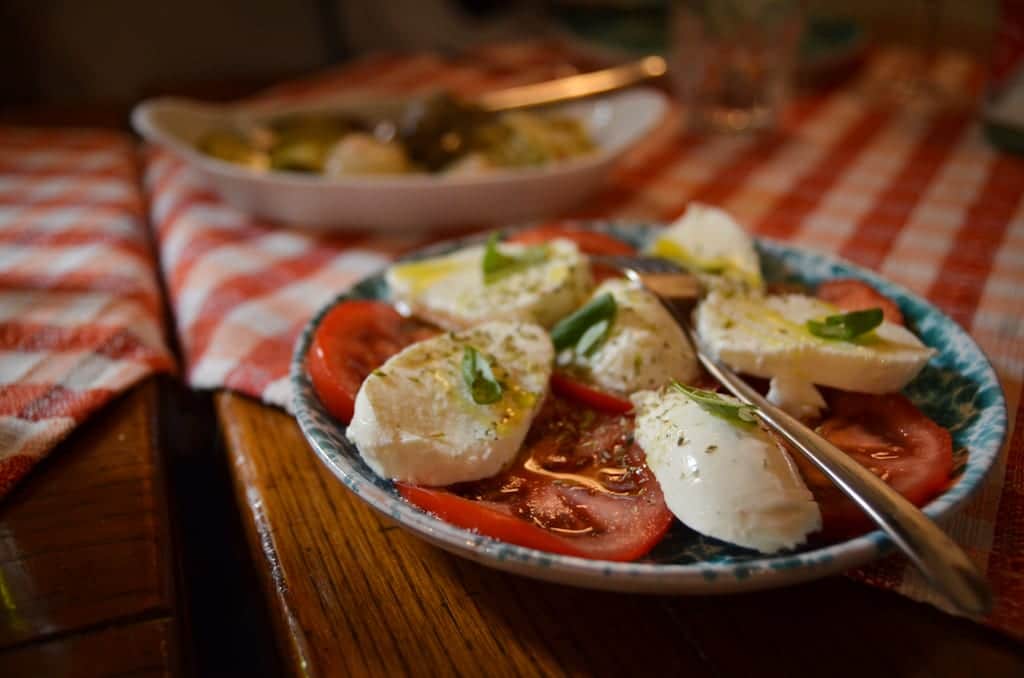 And if that isn't enough food for you, Pienza is crammed with cheese shops. Pick up some pecorino al tartufo for later!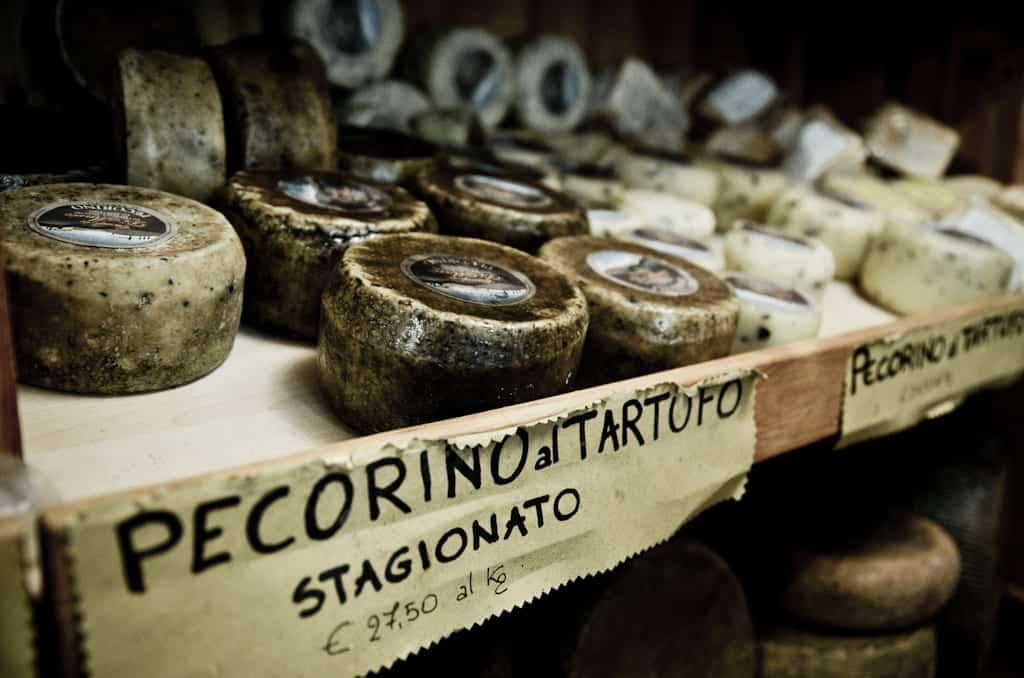 After a day on the road, we returned to our agriturismo in Chianciano Terme, just in time for a cooking lesson with Stefano.
Italy is a country that I love returning to again and again — between the beauty of the landscapes, the fantastic cuisine, and the wonderful people who call Italy their home, it's a place that fills me with endless contentment. Tuscany is a very special place in Italy, and I will reiterate again that every serious traveler should visit Tuscany at least once!
Planning a Trip to Italy:
Cool Places in Southern Italy:
Cool Places in Sicily:
Cool Places in Northern Italy:
Essential Info: This day trip to the Val d'Orcia is included in G Adventures' weeklong Local Living: Southern Tuscany tour, which costs £799/$1,299 per person. Also included are six nights at the agriturismo, six breakfasts and five dinners, cooking class, wine tasting, and G Adventures CEO throughout. Departures are available this year for dates in May, June, July, and September.
Many thanks to G Adventures for hosting me on the Local Living: Southern Tuscany tour. All opinions, as always, are my own.
Get email updates from Kate
Never miss a post. Unsubscribe anytime!