Adventurous Kate contains affiliate links. If you make a purchase through these links, I will earn a commission at no extra cost to you. Thanks!
Florence, Italy, with its red roofs and Renaissance architecture, is incredibly beautiful from every angle. But some places are truly extraordinary.
Whether you want to get stunning photos or simply enjoy the view, these are the five best places to experience the views of Florence.
View #1: Florence from the Duomo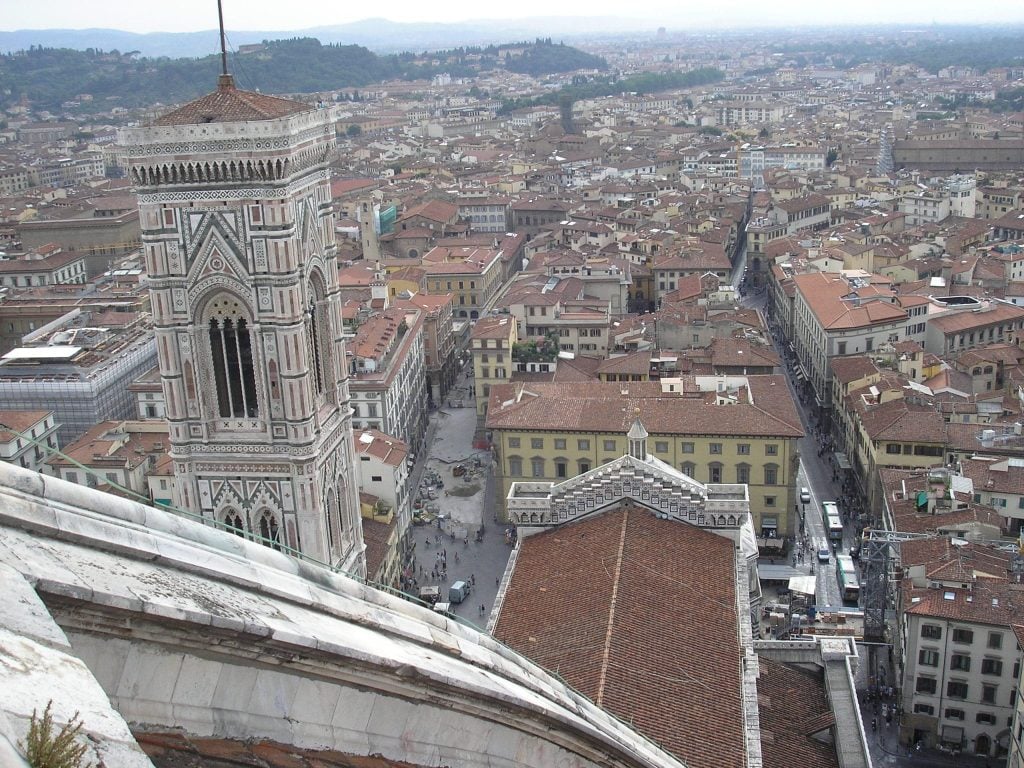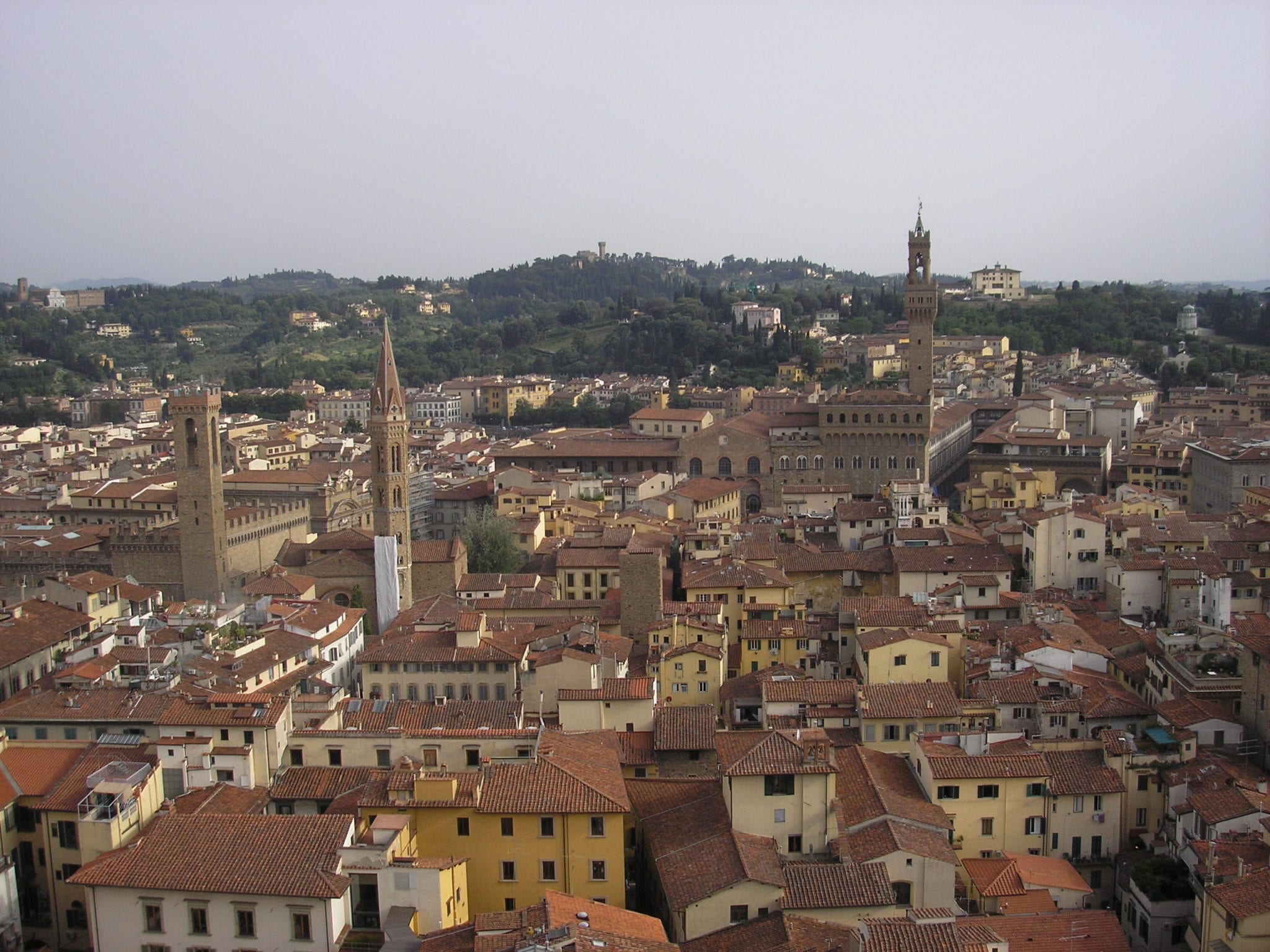 The Duomo dominates the Florence skyline, so it's no surprise that so many people decide to climb it. From the top, you have a 360-degree view of the entire city, towers pointing upward, churches dominating the landscape, the city splaying out to the countryside.
View #2: Florence from Piazzale Michelangelo
Every tourist will have joined you at Piazzale Michelangelo for the panoramic view of the sunset over Florence. Get a bit further away by climbing a bit further to San Miniato al Monte, where you can watch the city shroud itself in shadows far away from the crowds.
View #3: Florence from Fiesole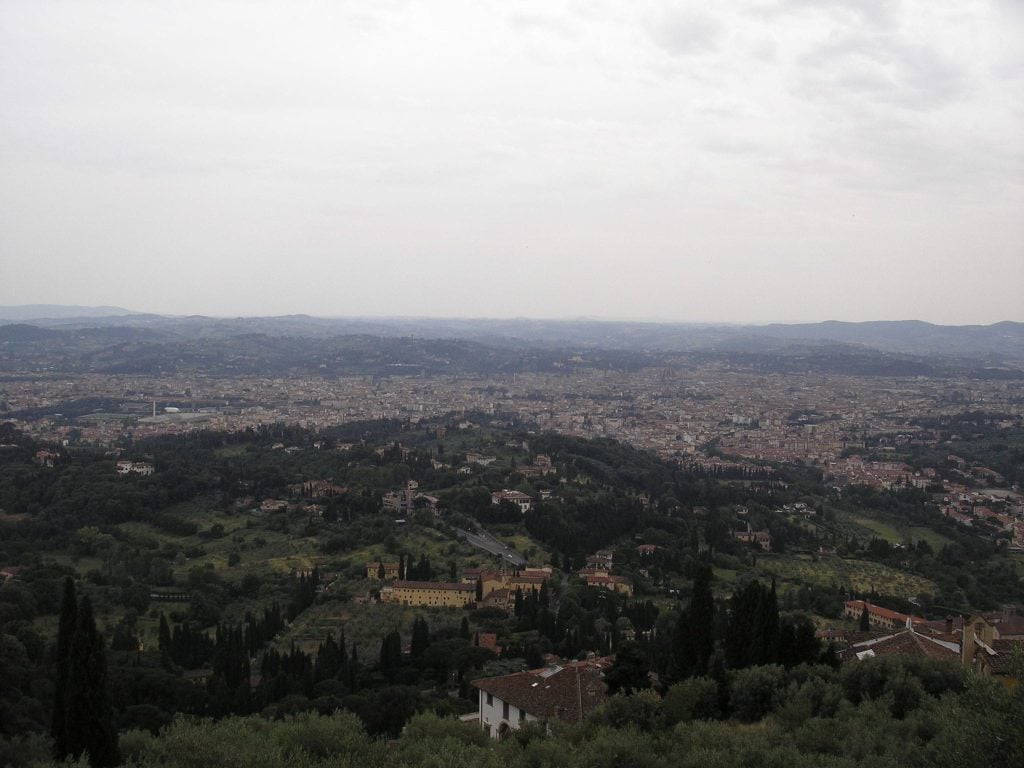 Fiesole is an ancient Etruscan town far older than Florence, sitting on a mountain above the city. Hop on the bus and take a 20-minute ride to Fiesole, where you can see Florence from a distance, nestled gently into the dark green hills that surround it.
View #4: Florence from the Department Store in Piazza della Repubblica
I don't remember the name of this department store, but it's across from Piazza della Repubblica. Enter the store and take the escalators up as far as you can. Then take the unofficial-looking staircase to the top. There's a cafe on the roof, and this is one of few places where you can get a view from above that includes the Duomo at such close proximity.
View #5: Florence from the Ponte alle Grazie
It's absurd that so many people take pictures from the Ponte Vecchio — why leave out the most beautiful bridge on the Arno river? Instead, head east to the Ponte alle Grazie, where you will always have a great shot of the Ponte Vecchio.
Additionally, my Florence apartment was just a block from the Ponte alle Grazie. La mia bella, bella, bellissima città, mi manchi!
These five places may be special, but no matter where you are in Florence, you're always surrounded by beauty.
Planning a Trip to Italy:
Cool Places in Southern Italy:
Cool Places in Sicily:
Cool Places in Northern Italy:
Get email updates from Kate
Never miss a post. Unsubscribe anytime!