Adventurous Kate contains affiliate links. If you make a purchase through these links, I will earn a commission at no extra cost to you. Thanks!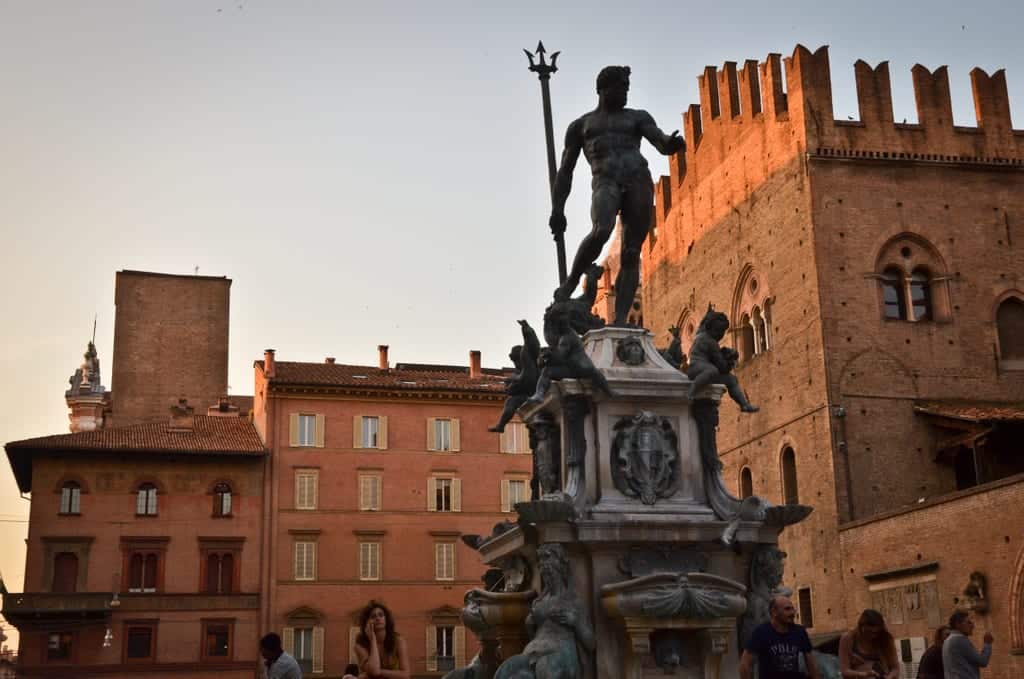 I walked into Bologna and felt my heart swell with happiness. This was the city I loved so much — a part of Italy that is breathtakingly beautiful yet rough around the edges, home to some of Italy's best food but still pretty cheap, cultural and enthralling and incredibly conveniently located — yet still off the beaten path for most tourists in Italy.
Last time I was here was chilly October 2011. June couldn't have been more different — in minutes, I was dripping in sweat, the heat and humidity radiating off the bright red walls.
Yes, Bologna is red. "La Rossa" is one of the city's many nicknames, in part because buildings of Bologna blaze with the searing hue. And now that I have a much better camera, I was looking forward to photographing it right.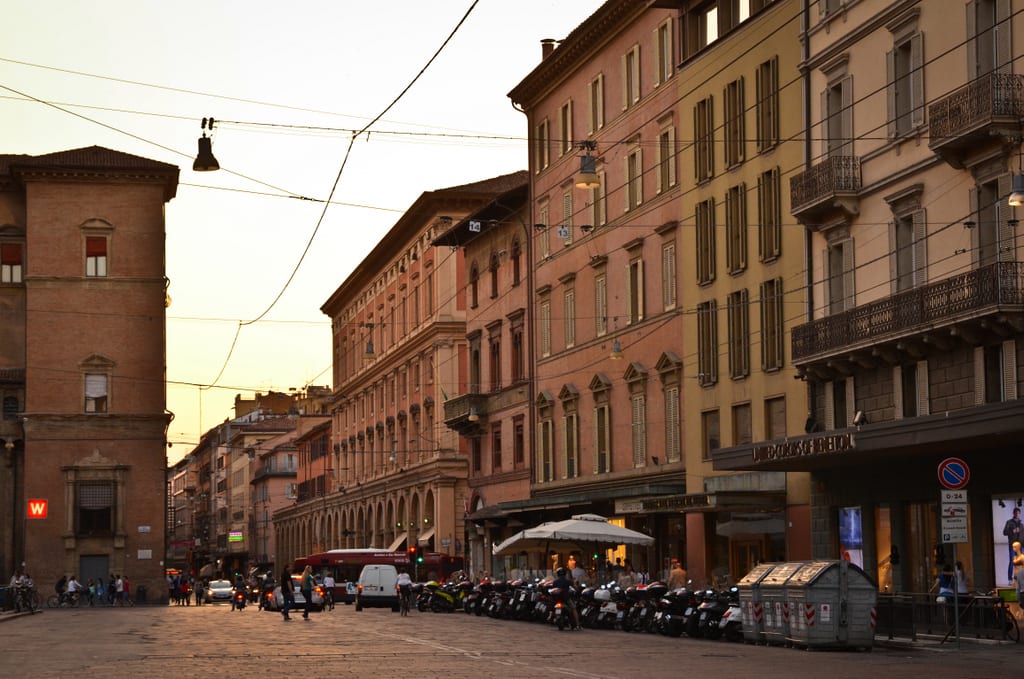 While I was in Tuscany a few months ago, I got talking to Beth of Beers and Beans. Beth has long been one of my favorite photographers, and I asked her for tips while we were shooting a sunset
One of her tips? Change the white balance setting to "cloudy" or "shade," which will warm it up and bring out the pinks and reds. While most photographers tell you never to change the white balance, there's nothing wrong with breaking an unwritten rule as long as you're doing it for good reason.
On my arrival back in Bologna, surrounded by red, I decided on a whim to change the white balance and see how my photos turned out.
The result? I LOVED IT.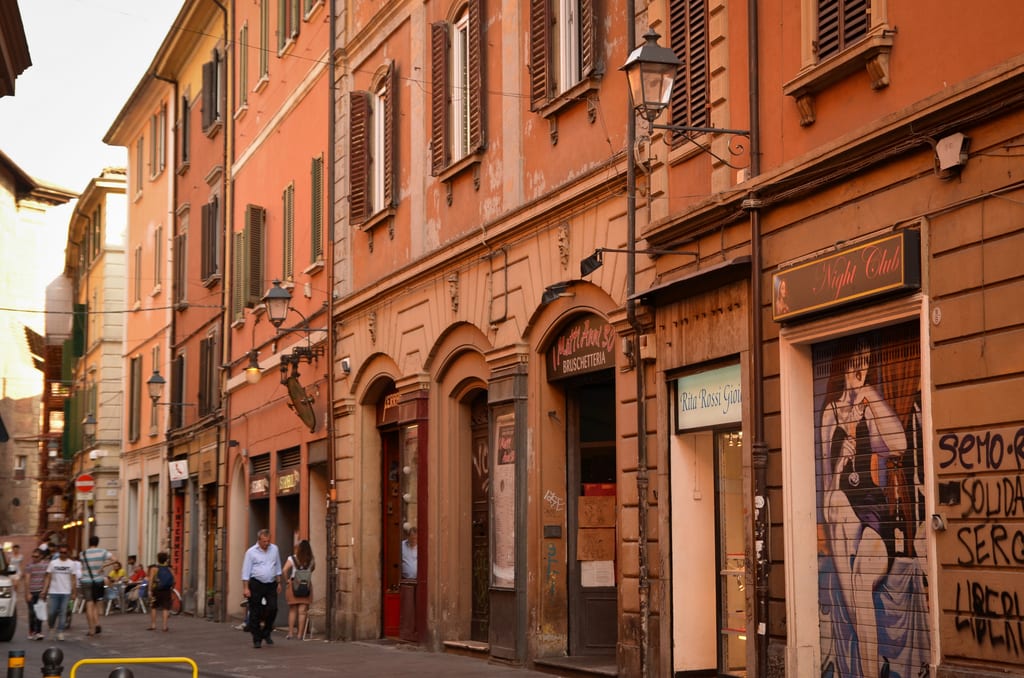 The red city was even redder.
I shot the majority of my photos in "shade" mode on white balance for the week I spent in Bologna. I love the warm, ethereal feel it adds to the city.
Here are some snapshots from life in Bologna: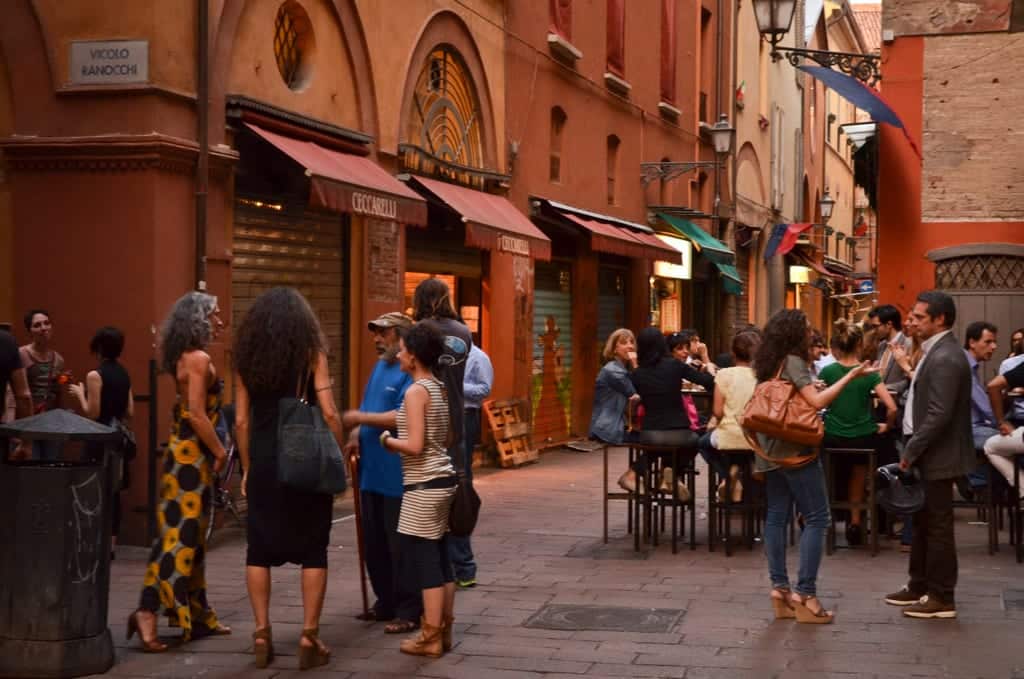 Aperitivo hour is when Bologna really comes to life — people empty into the bar and share little glasses of wine with appetizers. (I was discreetly trying to photograph the woman on the left — I LOVE her dress and her hair!)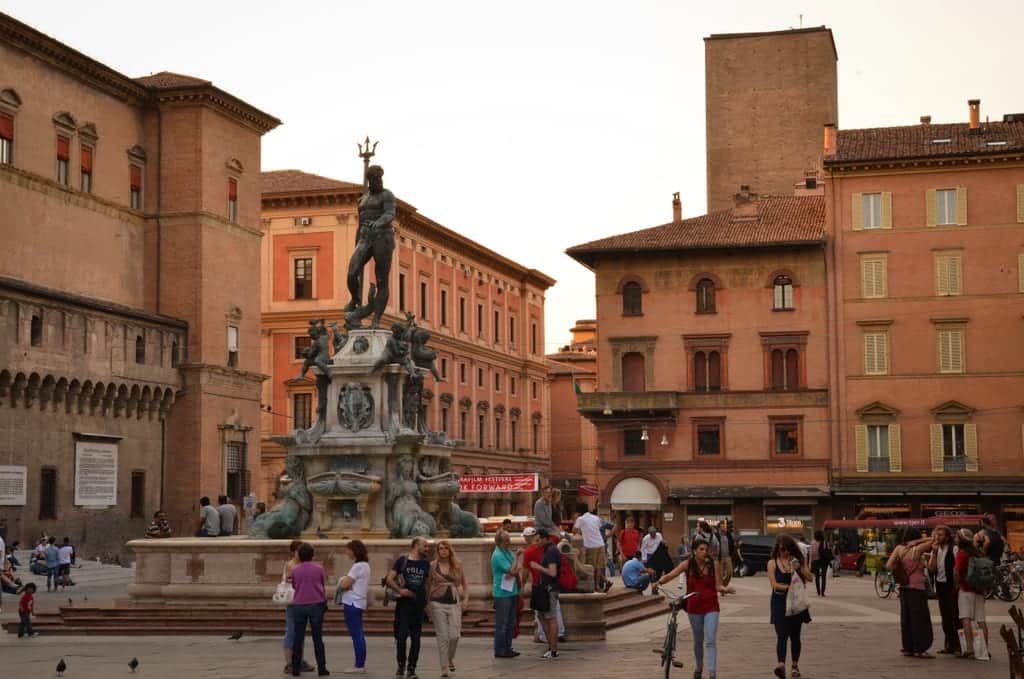 The statue of Neptune, in front of Bologna's interesting library, is the epicenter of the city. Sadly, the fountain wasn't working during my visit — usually, water jets are shooting straight out of the nymphs' nipples.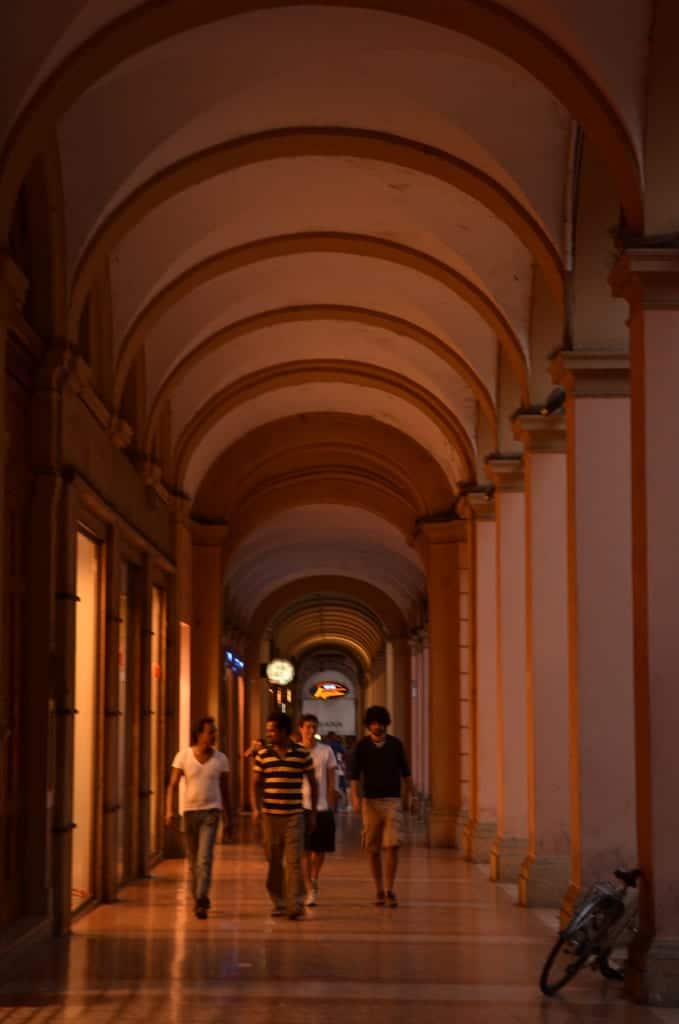 Bologna is covered with porticoes throughout the city. I'm surprised more cities don't have them, because they are amazing. Not only do they protect you from the rain, they are also fabulous at shielding you from the sun on 38-degree (100 F) days.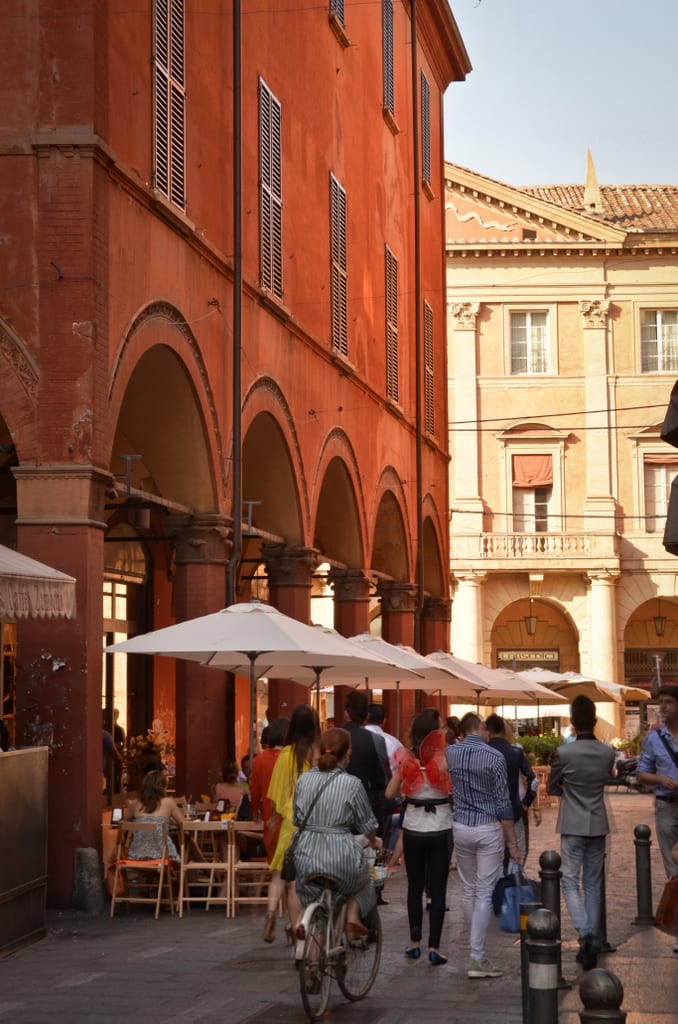 How amazing is that shade of red? I want that in my future home.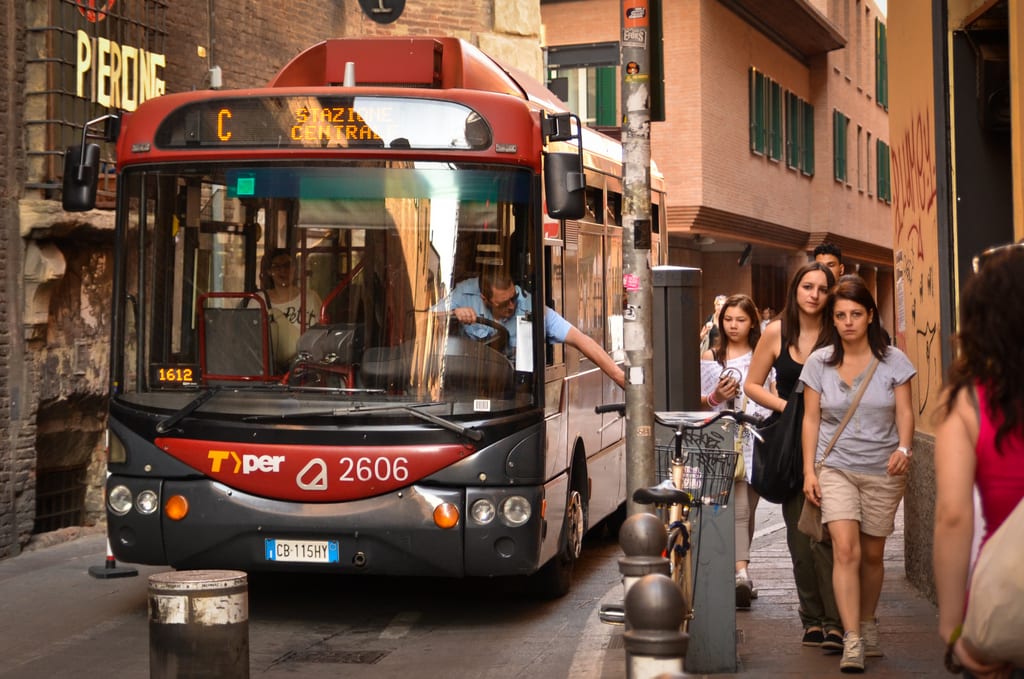 Most people just walk in the middle of the streets in Bologna. Motorbikes are the most common form of transportation. Buses have a considerably more difficult time getting through.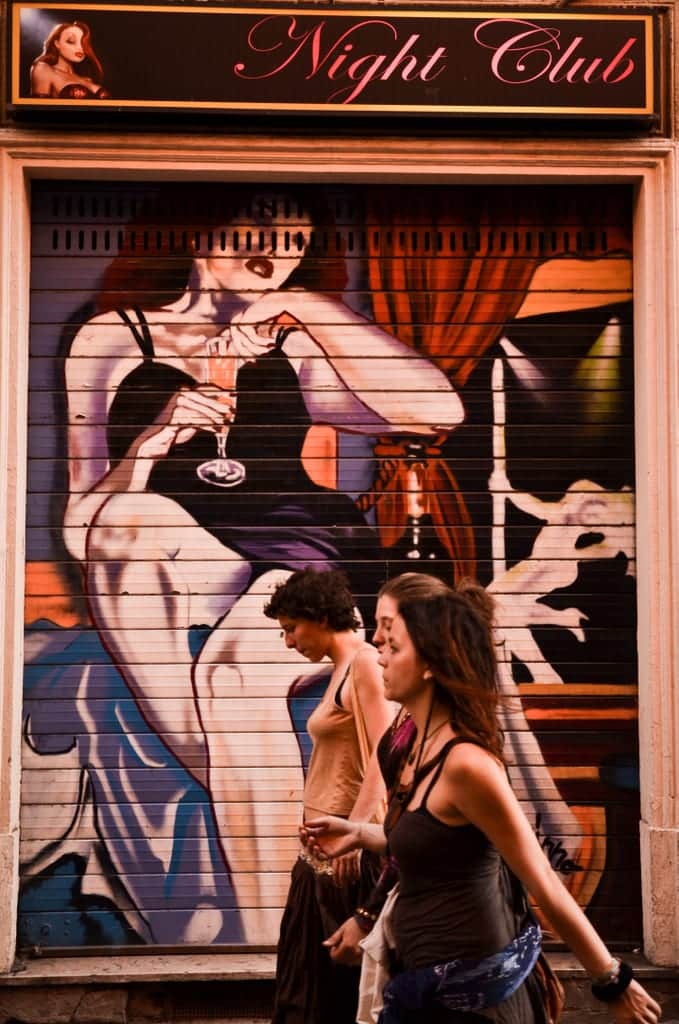 This nightclub is not exactly a "nightclub" — let's just say that some friends of mine found that out the hard way.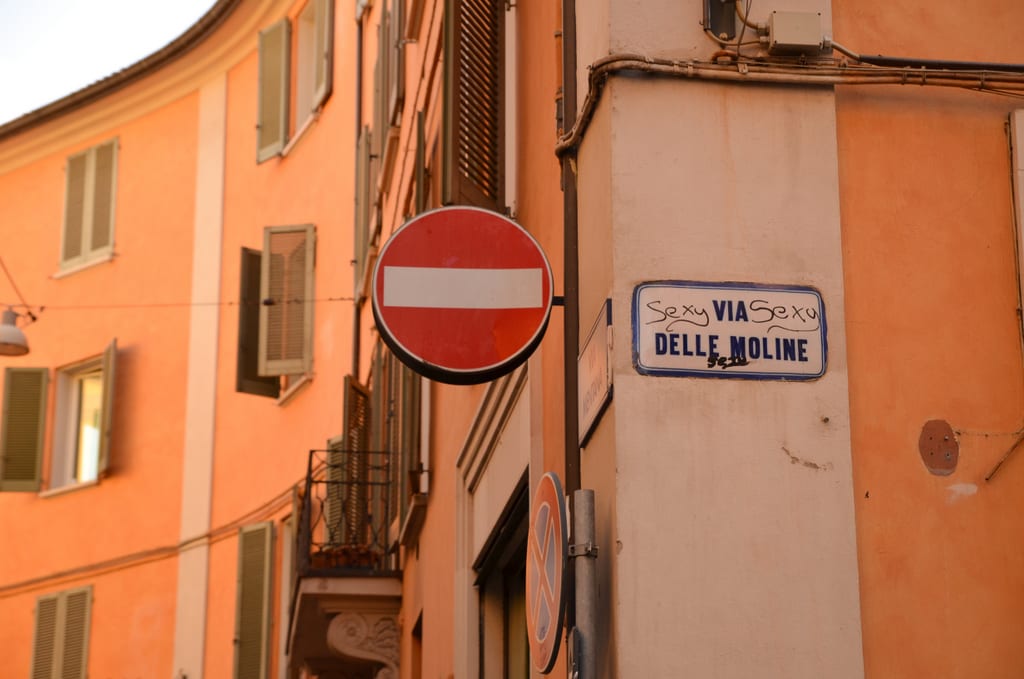 I loved living around the corner from Sexy Sexy Sexy Street! (There is also an excellent and very well-priced restaurant down the street from this sign — Osteria dell'Orsa.)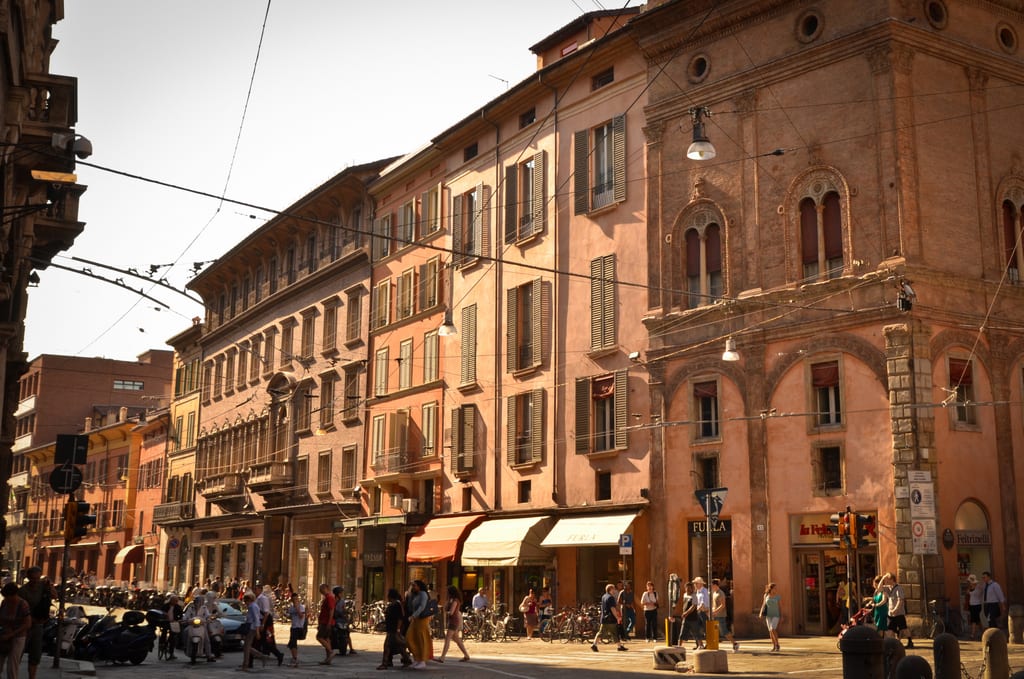 There's so much life and humanity in Bologna — yet very few of those humans are tourists. I'm a bit conflicted about telling you about this, because I'd love to keep Bologna to myself and the few people in the know, but you would love it so much. I mean that. Get to Bologna before everyone else does.
Planning a Trip to Italy:
Cool Places in Southern Italy:
Cool Places in Sicily:
Cool Places in Northern Italy:
This is a Blog Ville campaign, created and managed by iambassador in partnership with the Emilia-Romagna tourism board. AdventurousKate.com maintains full editorial control of the content published on this site.
Many thanks to Eurail.com for their support of the European leg of the SOTM Tour. All opinions, as always, are my own.
Get email updates from Kate
Never miss a post. Unsubscribe anytime!