Adventurous Kate contains affiliate links. If you make a purchase through these links, I will earn a commission at no extra cost to you. Thanks!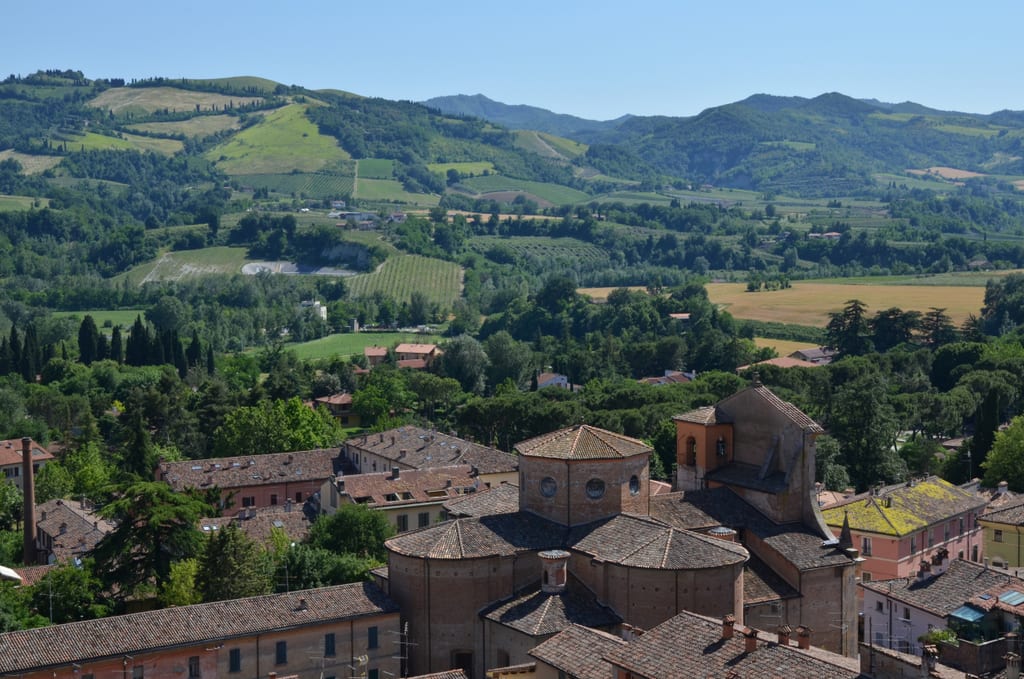 It took several trips to Italy before I realized how much I enjoyed small town Italian life. Once you get out of Rome, Florence, and Venice, and even beyond my beloved Bologna, the atmosphere changes enormously — especially when you visit the cities that foreign tourists get to see.
Not all of the towns pictured here are necessarily small — Parma has a population of 80,000 and Ferrara, more than 120,000 — but even though they're cities, there is something different about them. They're intimate and friendly, and the locals are always pleased to show them off.
Here are some of my favorite pictures from the smaller towns in Emilia-Romagna: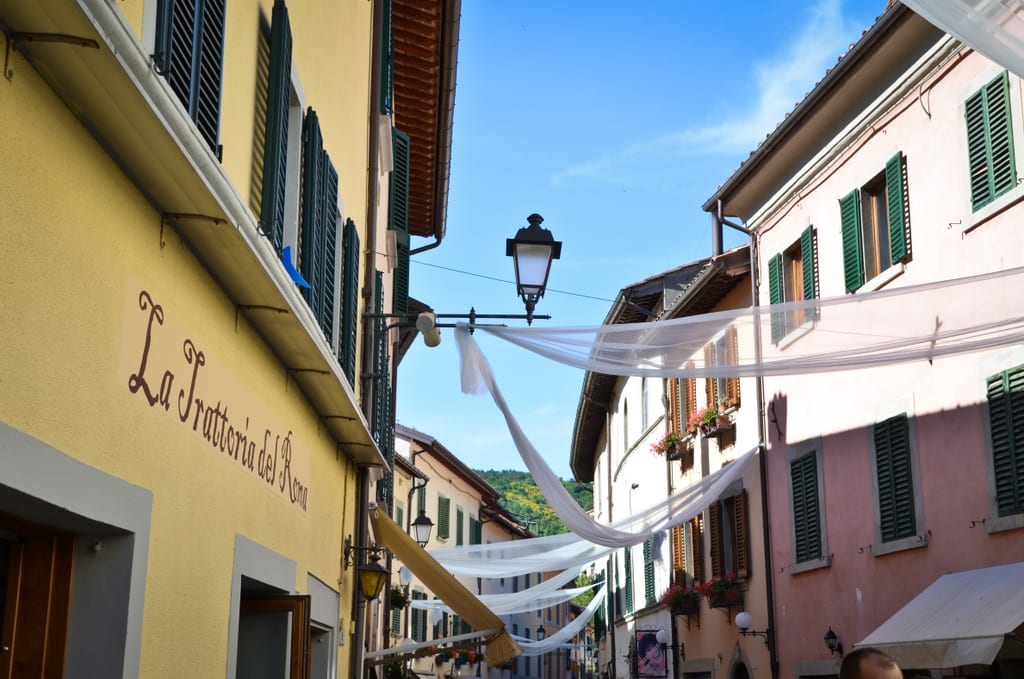 Bagno di Romagna gets all decked out for Blue Night. The lighting turned the chiffon bright blue.
The Ponte Verdi in Parma. Verdi is Parma's most famous resident, and this year they're celebrating the 200-year anniversary of his birth with festivals and events all summer long.
I love the black decay on this bridge; it gives it so much dimension.
I find a bachelorette party in Bagno di Romagna — in front of a church. Of course!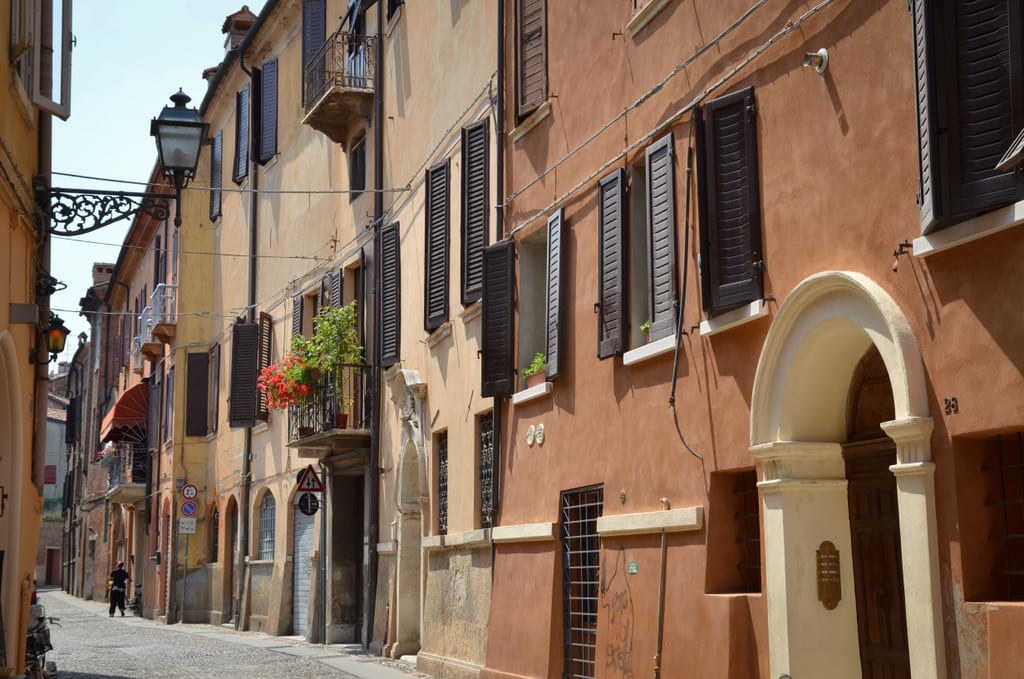 I wish this picture of Ferrara conveyed just how hot it was that day. I felt like I was melting, and as a result, the streets were empty as all the locals shut themselves indoors.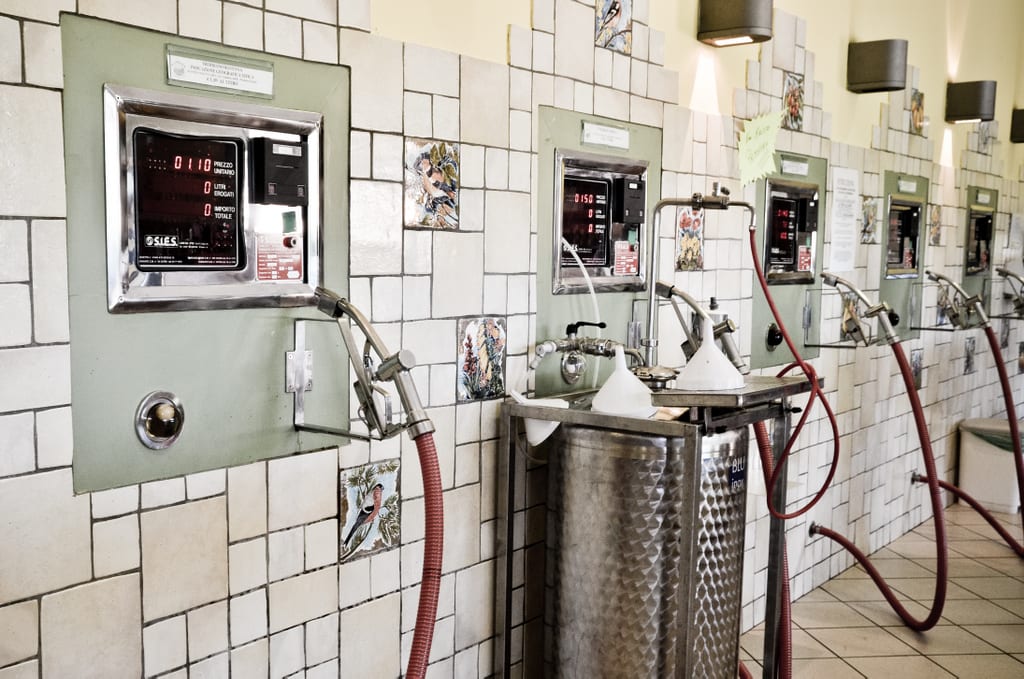 Anyone up for some wine? In some parts of Italy, this is how you buy it! Bring in your bottle and fill it up like you're at a gas station.
Not a lot of cathedrals blow me away (Maltese cathedrals excepted, as they are INSANE), but Parma's Duomo was a shock. The outside looks like nothing — a plain white building. Inside is this.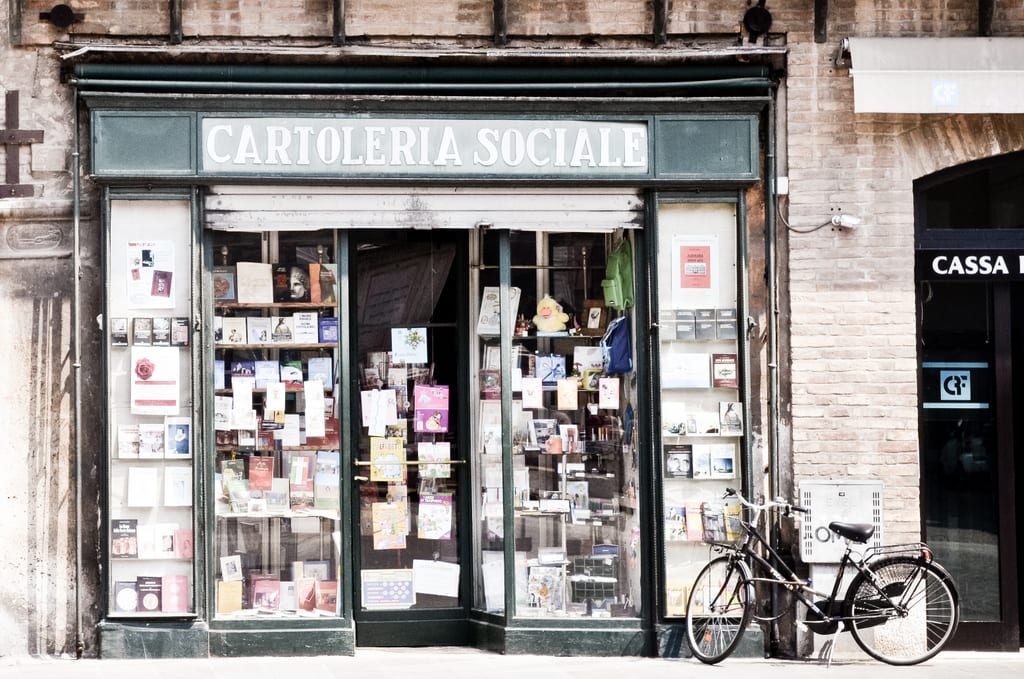 I love this cartoleria (stationery shop) in Ferrara. Naturally, there's a bike parked right next to it!
Parma: a city of a thousand pastel colors. A lot of places in Emilia-Romagna remind me of Liguria and the Italian Riviera, where pastel colors dominate.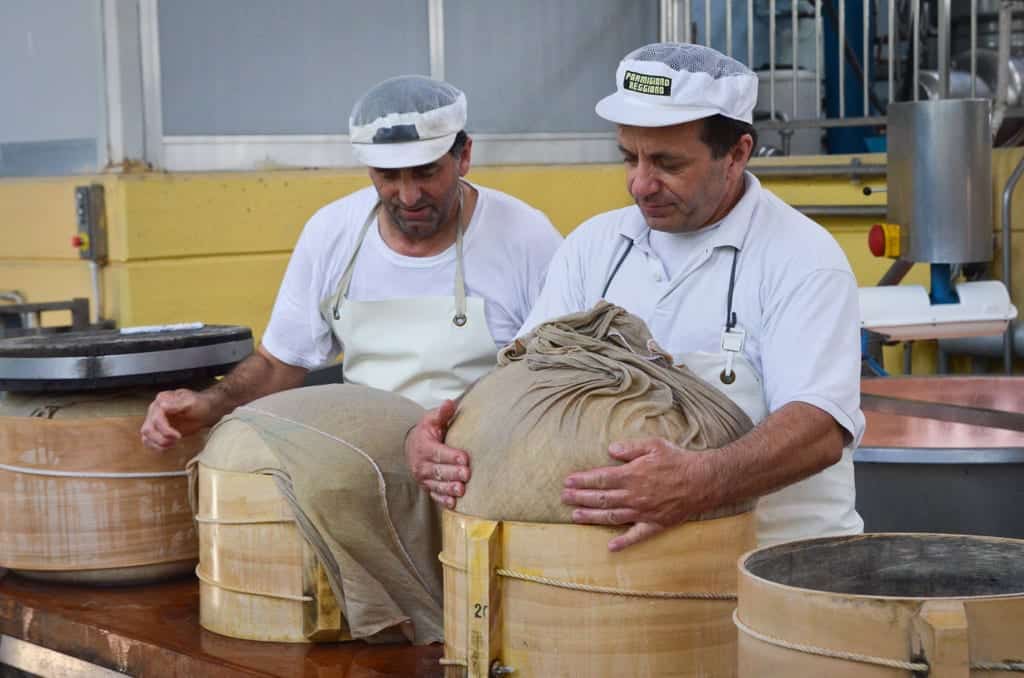 I like to think that the cheesemaker on the right paused as he held the burlap-covered mixture of Parmigiano Reggiano in his arms and thought to himself, I love you, cheese.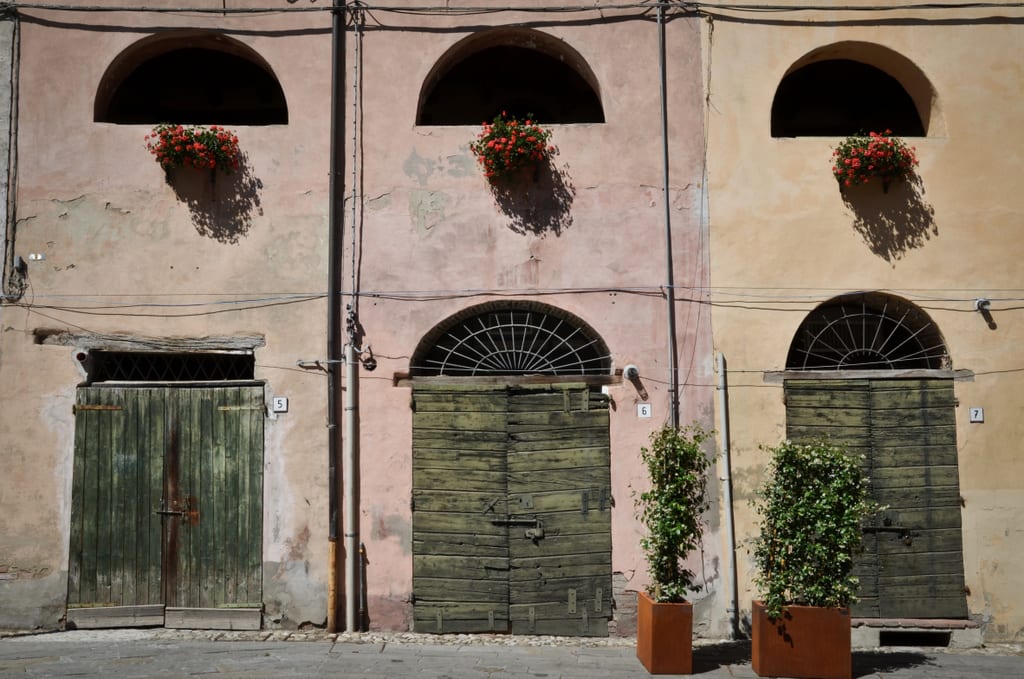 Another view of Brisighella. Some of these houses haven't changed much over the course of centuries.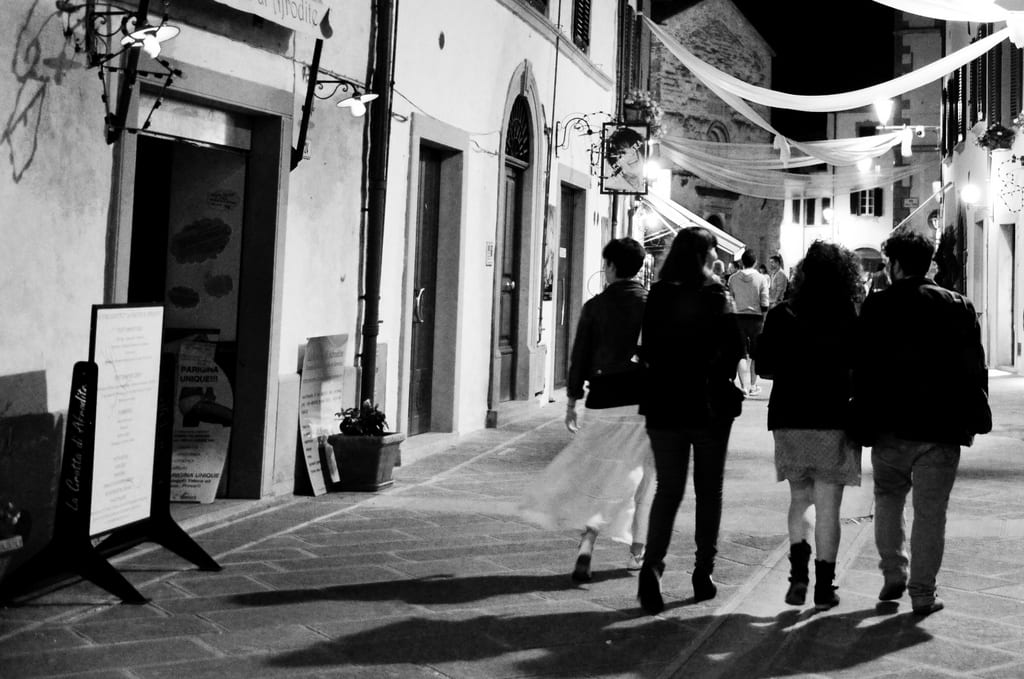 This is my favorite shot of all: a group of friends in Bagno di Romagna head back home at the end of a great night.
Planning a Trip to Italy:
Cool Places in Southern Italy:
Cool Places in Sicily:
Cool Places in Northern Italy:
This is a Blog Ville campaign, created and managed by iambassador in partnership with the Emilia-Romagna tourism board. AdventurousKate.com maintains full editorial control of the content published on this site.
Book your own adventure to Emilia-Romagna with Teletext Holidays.
Many thanks to Eurail.com for their support of the European leg of the SOTM Tour. All opinions, as always, are my own.
Get email updates from Kate
Never miss a post. Unsubscribe anytime!