Adventurous Kate contains affiliate links. If you make a purchase through these links, I will earn a commission at no extra cost to you. Thanks!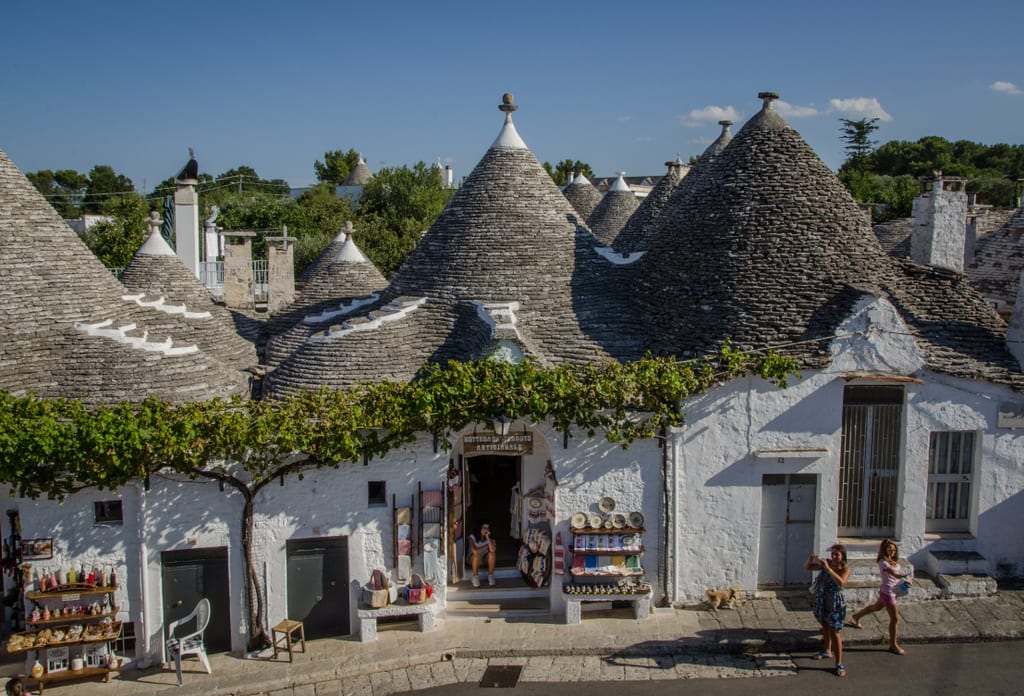 One of my favorite places in Italy to travel is Puglia — the heel of the boot! I first visited Puglia in 2014 and I consider it one of the most unique and memorable regions in the country.
This year, Puglia tourism launched an ad in New York City for the first time ever. I headed down to catch it in action — in the heart of Times Square! Times Square is home to some of the most iconic ads of all time; it was so thrilling to see images of Puglia on the billboards! You can see it below:
This branded content post is brought to you by the Puglia Tourism Board. Check out #WeAreInPuglia on social media for more content from this beautiful part of the world!
Puglia is Italy, Intense and Hot
Puglia, is one of the most magical regions in Italy — and one of my personal favorites. I visited Puglia to cover the Carpino Folk Festival and took some extra time to explore more of the region on my own.
What did I love most about traveling in Puglia?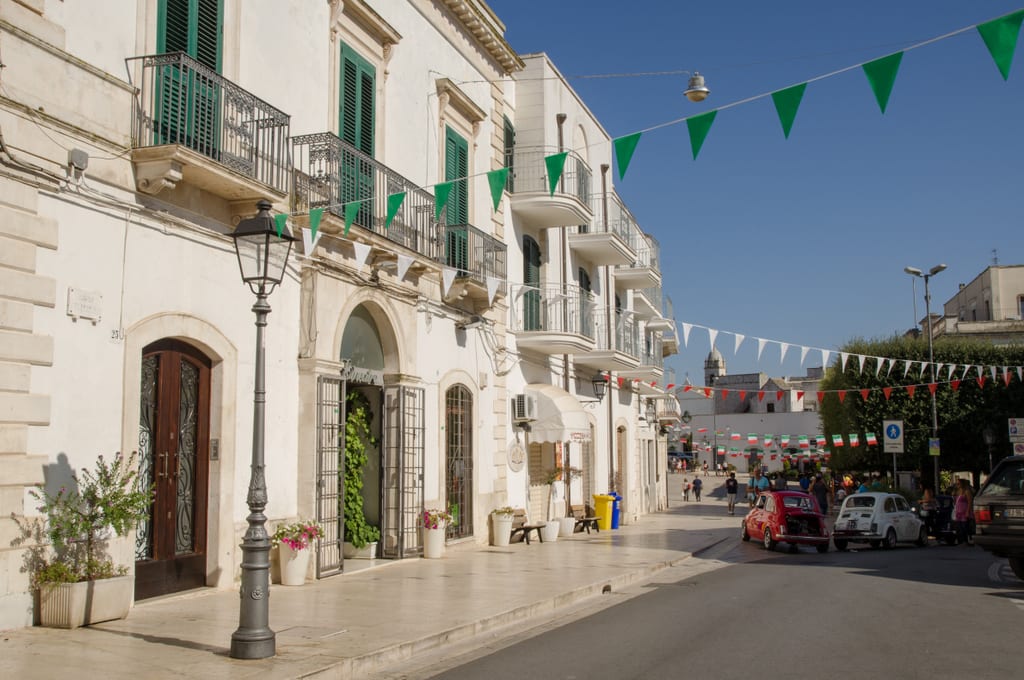 The beautiful white cities. Like many southern Mediterranean destinations, many of the cities in Puglia are gorgeous white old towns. This keeps the heat off the buildings, but also creates a glorious landscape underneath a bright blue sky. Pictured above is Alberobello.
The cuisine. Puglia is home to some of the most wonderful Italian specialties — orechiette pasta, shaped like little ears, handmade by nonnas on the street. Burrata cheese, oozing into a glorious puddle. And the most addicting street food, the panzerotto, which you can see more about below. Puglia is home to wonderful fruits and vegetables and it's also an excellent region for vegetarians.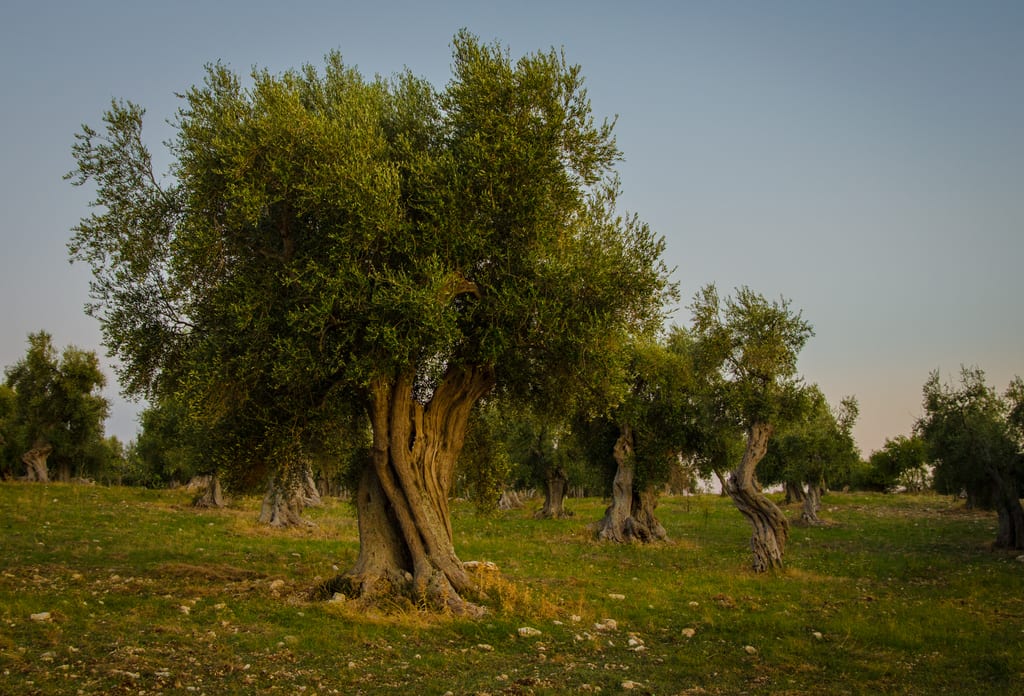 The natural beauty. Puglia may not have a signature look like Tuscany's rolling hills or Lombardia's mountain-surrounded lakes, but it's full of so much natural beauty. The sunsets here are unreal, and the olive groves make magical backdrops. The beaches are fantastic, too.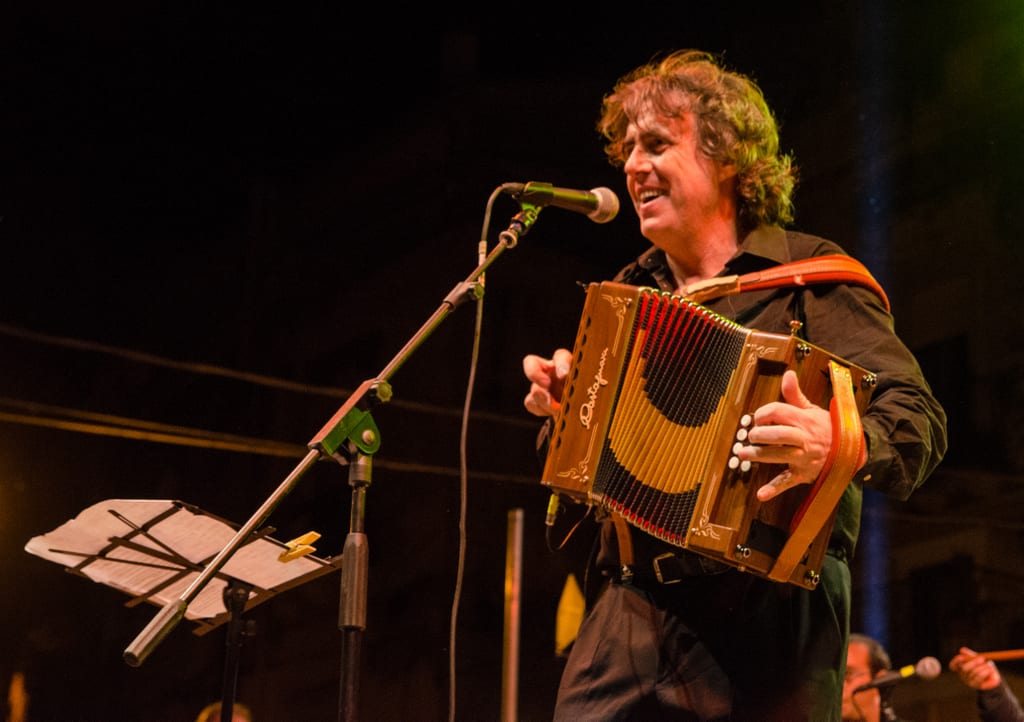 The traditions. A lot of young people leave Puglia to follow economic opportunity in the big cities up north, but coming home is a very big deal. (I expressed surprise that there was a Frecciarossa train running from Torino in Piemonte to Lecce in Puglia, and a local friend told me obviously, because so many Pugliese come to Milan to work!) I loved getting to enjoy the local music and singing in Carpino, a small city in the Gargano region of Puglia.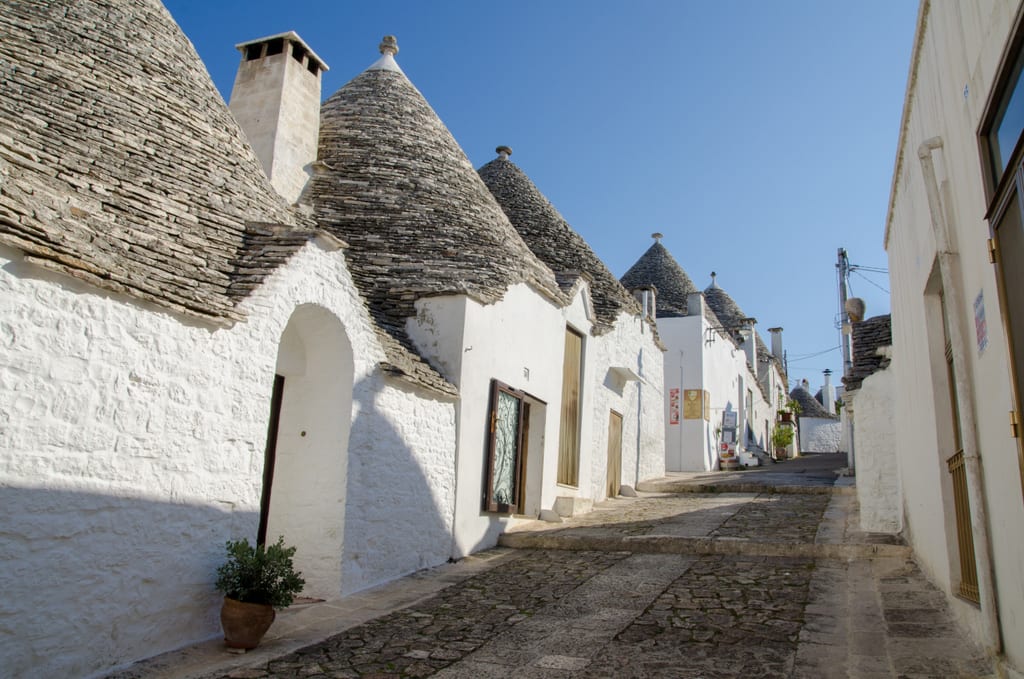 The trulli. When I went to Puglia the first time, I knew I had to go to Alberobello to see the trulli — chimney-like conical dwellings built out of limestone. While you can find these throughout Puglia's Val d'Itria, Alberobello is where they're most heavily concentrated.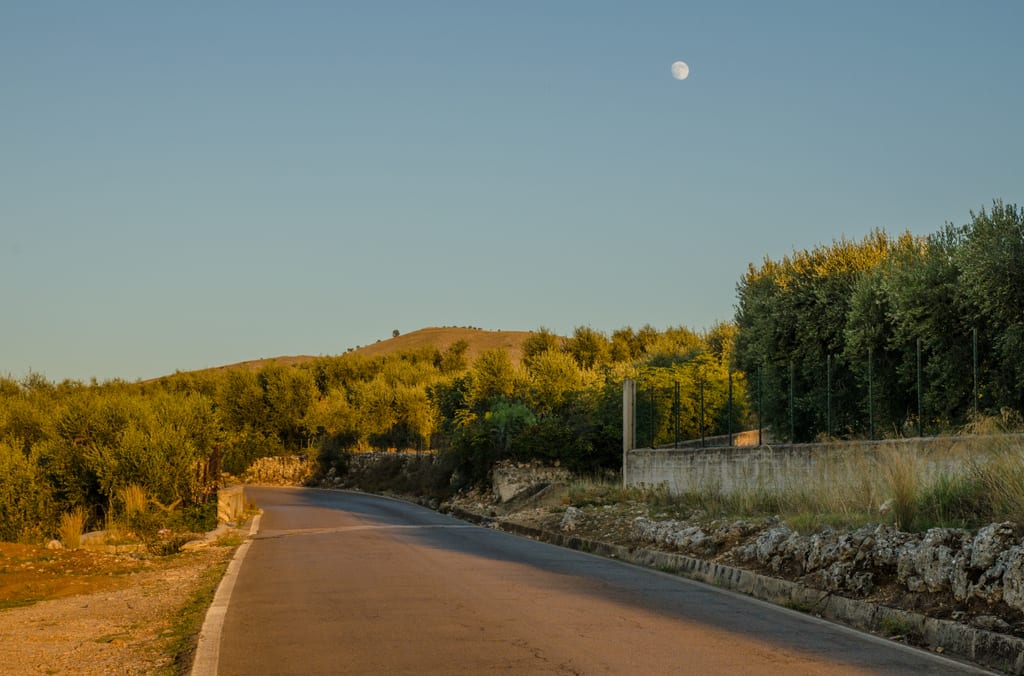 Driving in Puglia was so much easier than I thought it would be. I was nervous about driving in southern Italy because of some scary driving I had seen in Naples years ago — but I was shocked at how easy the driving was. The highways were in great condition, the drivers weren't aggressive, and I found it very easy to find my way around.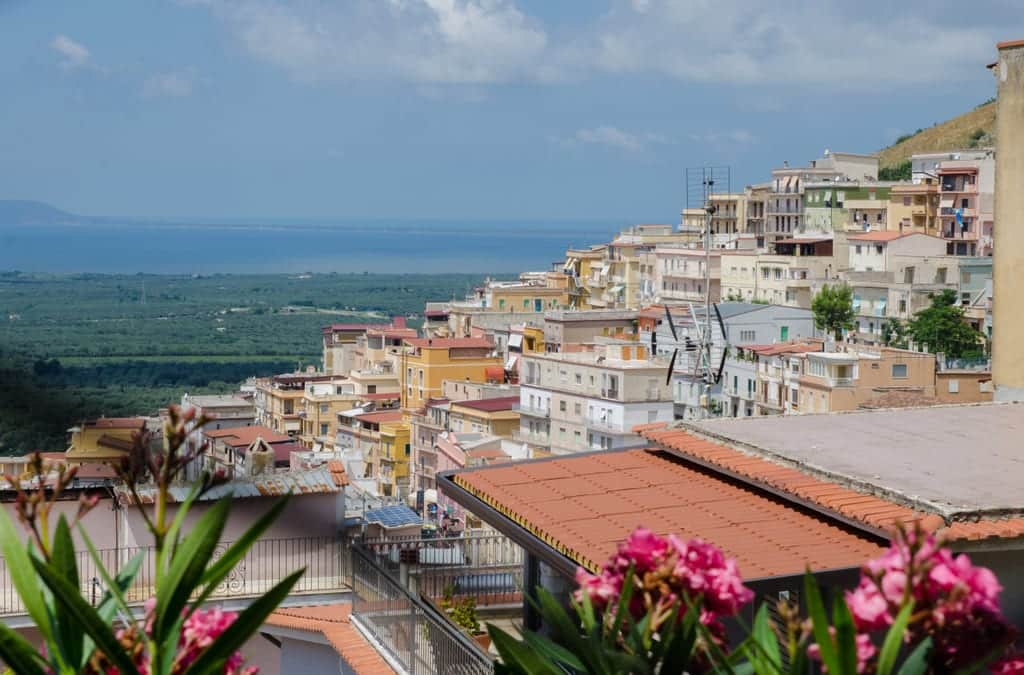 Reliable heat and sunshine. Sometimes when booking a trip you need to be cautious about avoiding rain and cold — but in Puglia, you've got lots of sunshine and reliable summer weather from May through October. It's nice heading to the beach when all your friends at home are in sweaters and boots!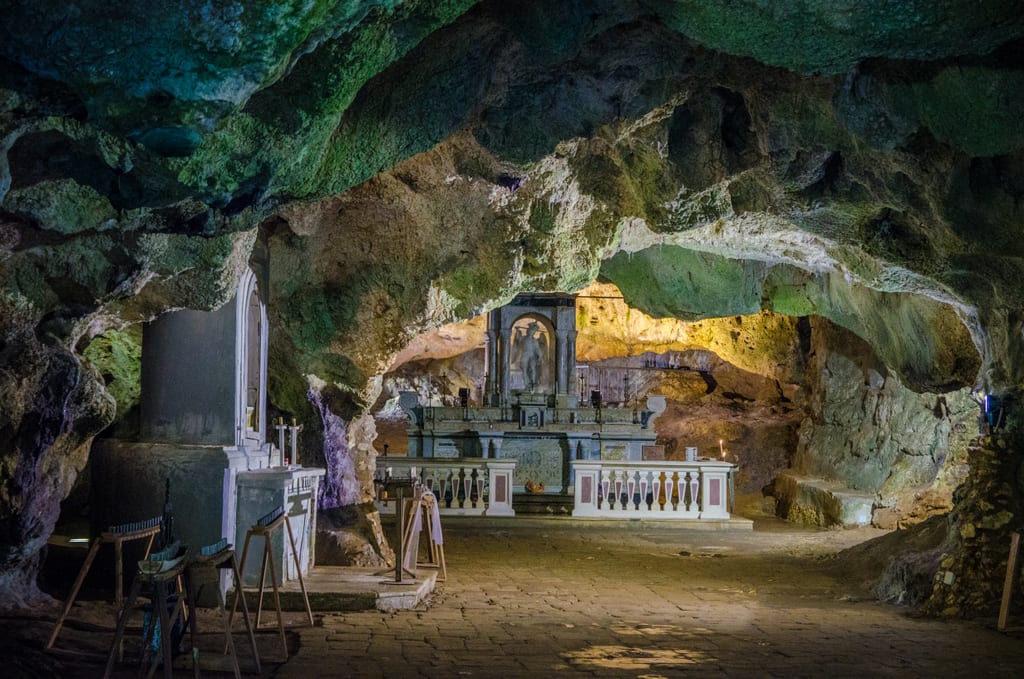 Excellent value for money. Generally speaking, southern Italy is often much cheaper than the north (excluding very touristy areas like the Amalfi Coast), and your money will go much further in Puglia than most regions in the north. All the more savings to put toward delicious food and wine!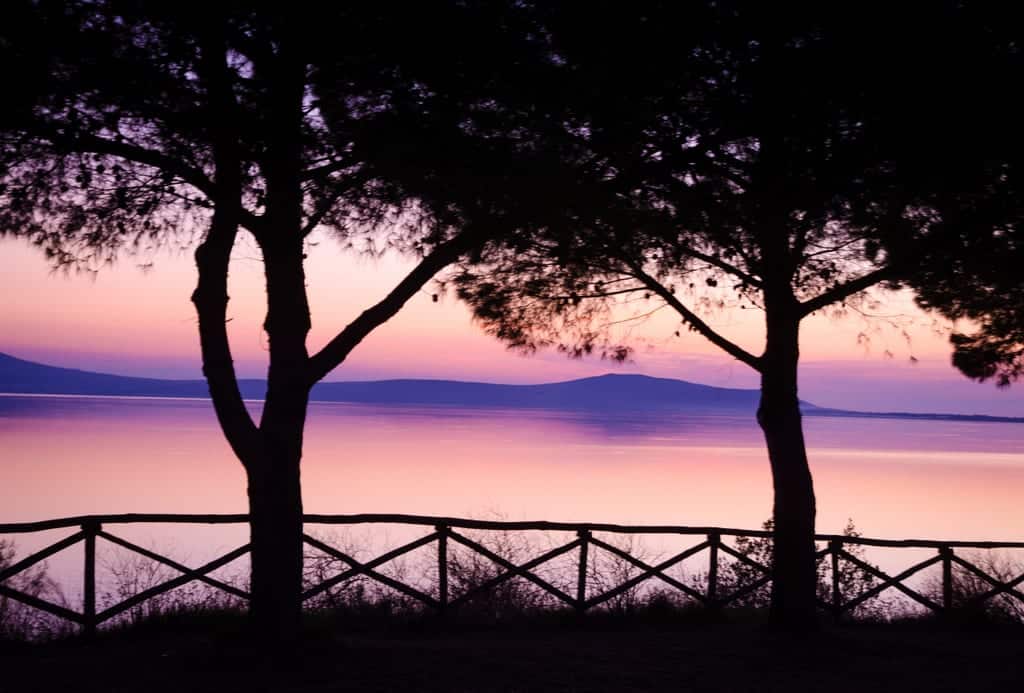 Puglia is About to Explode in Popularity
For most people who travel to Italy, there are two main ways to travel: the first is to travel from city to city; the second is to spend a week in the countryside and exploring from there.
The vast majority of Americans take the first approach, usually hopping the well-worn path from Rome to Florence to Venice. And those who choose the second approach end up exploring Tuscany, a region so overly discovered that it's a cliché, even though there are 19 other wonderful regions in Italy.
However, Brits and Germans have been visiting Puglia for years, staying in villas for long stays, driving all over the region, and bringing their families. Which means that the Americans will be next — and with such a large population and a cultural influence, Puglia is going to become the new hottest destination in Italy.
A great way to explore Puglia is to rent a villa or apartment and a car and spend your days exploring the region and relaxing at home. This will allow you to see a ton of the region at your own pace without feeling like you have to pack your days with museums and sightseeing.
Don't call it the "new Tuscany." Puglia has more than enough attributes to stand on its two feet.
Tasting A Bit of Puglia in Brooklyn
If you're in the New York area, there is a fantastic little Pugliese place in Brooklyn — Panzerotti Bites in Cobble Hill. This fast casual restaurant is owned by the most lovely Pugliese couple, Vittoria and Pasquale. Coming to America from Bari, they wanted to share their favorite local dish with America.
(And if there's anywhere perfect to do that, it's Cobble Hill! This neighborhood is full of so many cool bars and restaurants.)
A panzarotto (panzarotti is the plural form) is a pocket of dough filled with sweet or savory ingredients, then deep-fried. Basically, it's like a small fried calzone. If it's your first time, I recommend going for a basic panzerotto with tomato sauce and mozzarella. You hold it in your hand as the cheese oozes out and it's so glorious.
Believe me, in a city with such a strong pizza culture, the panzerotto is due to make its mark.
If you're feeling more adventurous, go for a panzerotto with prosciutto, fresh vegetables, artichokes, or even with octopus! If you're looking for a New York/Puglia hybrid, go for the salmon panzerotto with smoked salmon, cream cheese, avocado, and sesame seeds! This being Brooklyn, of course there is a vegan option as well.
I'm so glad I got to see this special place. You can see the whole visit on my Facebook Live video. Be sure to hit up Panzerotti Bites and discover how good Pugliese street food can be.
I'm Walking the Walk — I'm Going Back to Puglia!
Long before Puglia Tourism approached me for this campaign, I was already planning a big Puglia trip for September! (Just to clarify, this trip is entirely on my own dime — I'm doing it for fun and not working with Puglia Tourism or anyone else.)
Why? I've got time to kill in between two European conferences and Puglia seemed like the perfect place to catch my breath, eat great food, and see more of Italy, the country that I love most. And September is a perfect month to visit Puglia — it will be summery without the summer tourists.
Here are some things I'll be checking out in Puglia in September:
Basing in Monopoli. Monopoli is a gorgeous seaside town often touted as a cheaper seaside alternative to next door's Polignano al Mare, but I hear it's a pretty, low-key town where you can feel like a local.
Finally visiting Lecce. Lecce is one of the Italian cities I've been wanting to visit the most — it's full of crazy Baroque architecture and a lot of people call it the Florence of the South.
Seeing some small town gems. Ostuni is a beautiful white city I hope to see, and Locorotondo has more of the trulli that I love so much.
Checking out the Tremiti Islands. The Tremiti Islands are a gorgeous archipelago in the Adriatic Sea. Best of all, the easiest way to get there is by helicopter, and outside July and August, it only costs 25 EUR ($28) each way! Crazy bargain!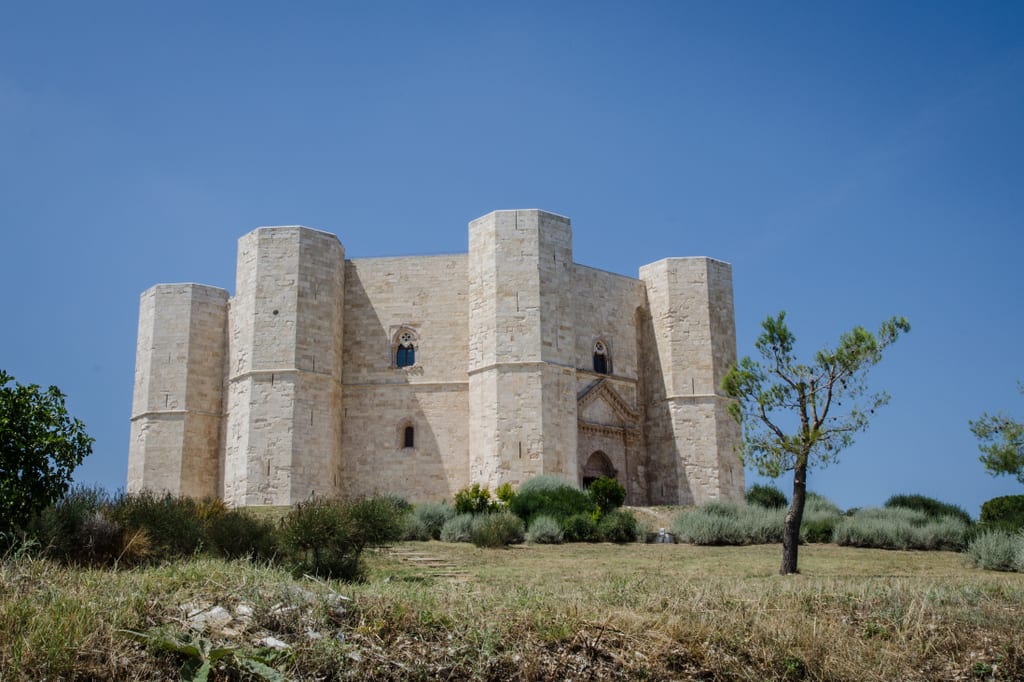 Put Puglia on your radar for your next trip!
Puglia has brought a lot of happiness to my Italy travels, and I hope it does so for you, too.
Start doing a little research right now, and perhaps Puglia can be your next big getaway destination.
Have you traveled to Puglia? Do you have any tips? Share away!
Planning a Trip to Italy:
Cool Places in Southern Italy:
Cool Places in Sicily:
Cool Places in Northern Italy:
Get email updates from Kate
Never miss a post. Unsubscribe anytime!