Adventurous Kate contains affiliate links. If you make a purchase through these links, I will earn a commission at no extra cost to you. Thanks!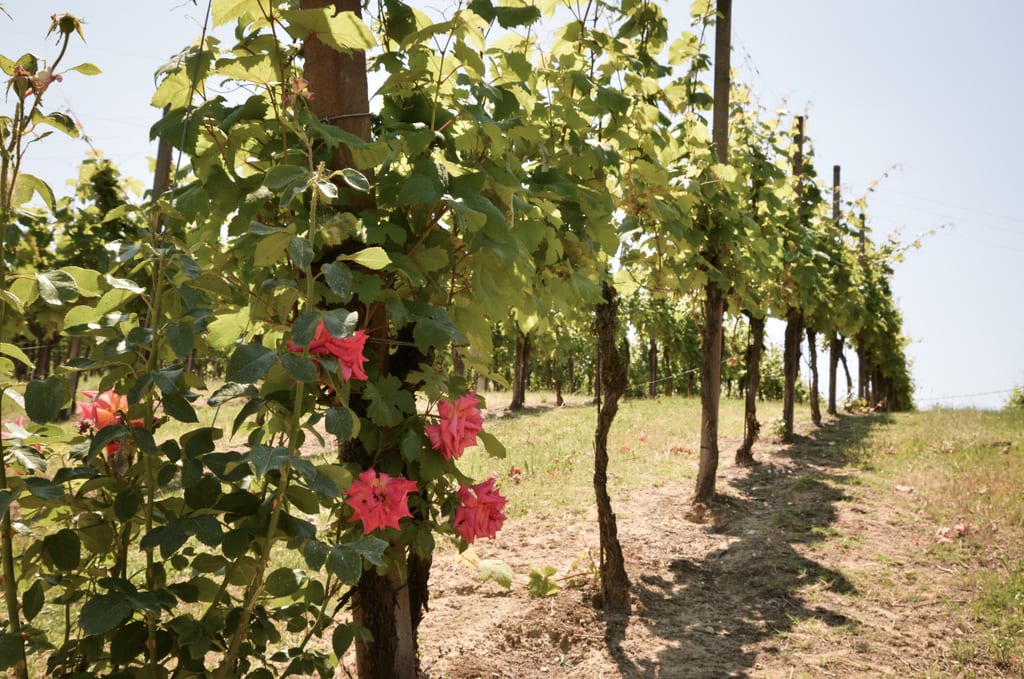 Let me tell you about Emilia-Romagna — an Italian region that is so dear to me.
It's not as famous as Tuscany. There isn't artwork on every corner like in Florence, nor does it buzz in the way that Rome does, nor is it as picturesque as Venice.
But there's something so warm about Emilia-Romagna. The people are so friendly and kind. The cities are vibrant and exciting. The small towns are straight out of a painting. The food is exceptional — by far the best I've had in Italy.
And at the same time, this region is incredibly under-touristed compared to Italy's more popular regions. You don't have to fight through umbrella-toting crowds or dodge tour buses in Emilia-Romagna, and the tourists that do spend time here happen to be Italian themselves.
That's the Italy that I love, and that's why I've been fantasizing about moving to Bologna, Emilia-Romagna's largest city, for every day since I left there a few weeks ago!
On my latest visit to Emilia-Romagna, I had many magical moments that made me so deeply happy to be there in that very moment. Here they are.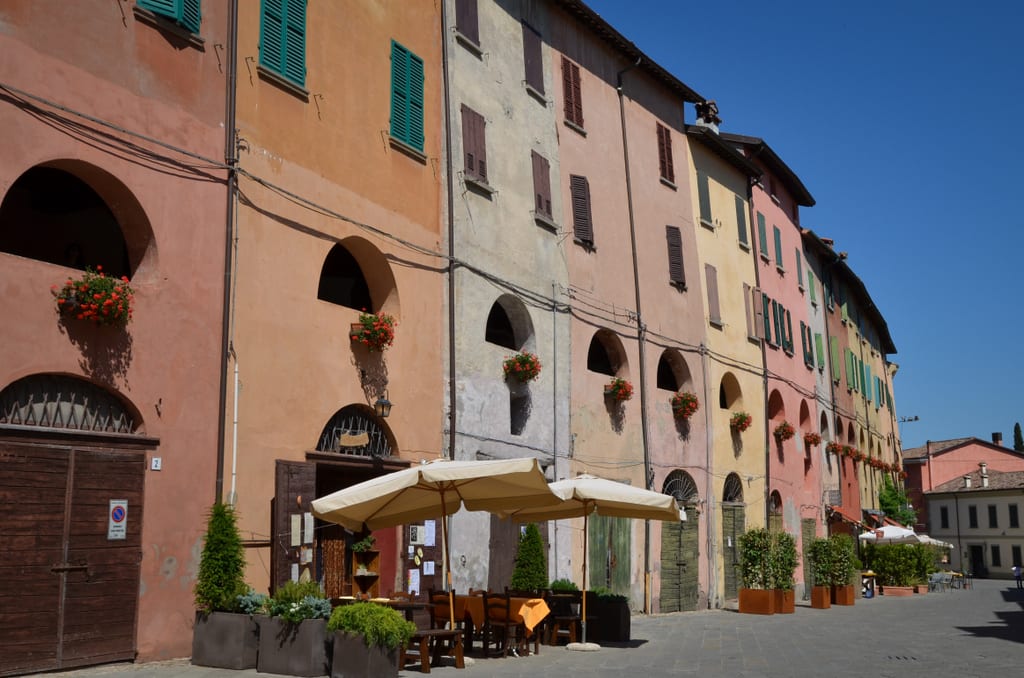 Discovering Romantic Brisighella
It's time for another round of Small Towns in Europe That I Love, because Brisighella absolutely belongs on this list. It's such a tiny place, but filled with colors and beautiful views of the countryside.
That hidden alley on the second floor of the buildings is called Alley of the Donkeys (Via dei Asini), and people ran to hide up there whenever the town was under attack.
All along, I had been hoping to find a tiny and beautiful town in Emilia-Romagna. This is it.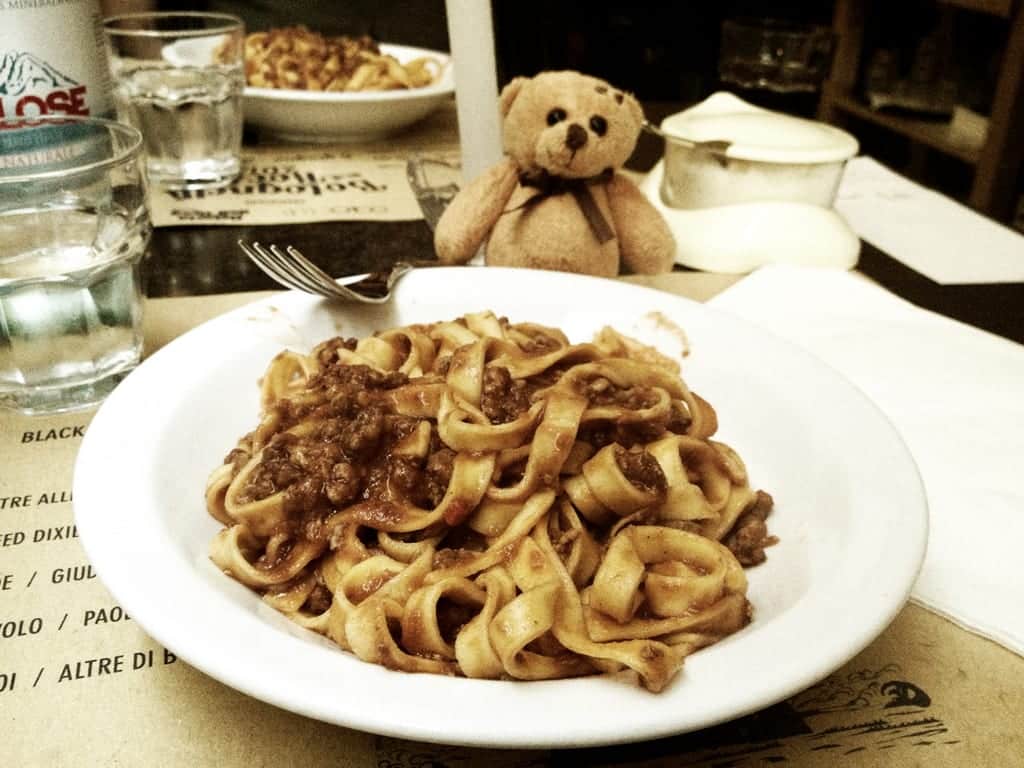 Digging Into the Real Bolognese
In a city known for being having the best food in Italy, tagliatelle ragu is Bologna's signature dish. This is what spaghetti bolognese wishes it could be: brownish, not red, and clinging to the thick noodles.
I had a fabulous tagliatelle ragu at Osteria dell'Orsa, a favorite of the Blogville crew. A friend and I got two tagliatelle ragu dishes, two desserts, a large bottle of water, and a glass of wine each for less than 20 euros total. (The tagliatelle ragu technically isn't listed on the menu, but they have it every night — ask for it!)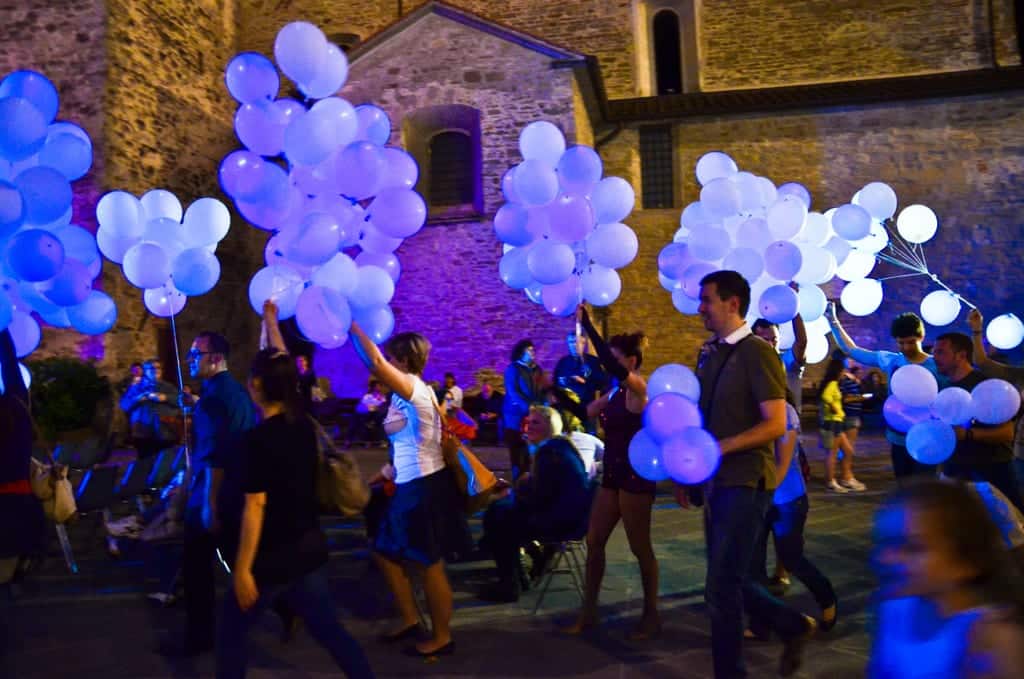 Celebrating Blue Night in Bagno di Romagna
The special overnight excursion of my week was to the town of Bagno di Romagna, where they were celebrating La Notte Celeste, or Blue Night. This festival is popular with Italians but very few foreigners actually get to see it.
The streets were draped in blue gauze. Parades took place through the town with youngwomen dressed as angels and trees leading children in complimentary costumes. An awesome 80s cover band played (seriously, they were awesome). Eventually, bunches of illuminated blue balloons were released into the sky.
And unlike more famous European festivals, people weren't obnoxiously drunk and making fools of themselves. People walked around, chatted with friends, and celebrated. This festival was all about good clean fun, and it felt wonderful.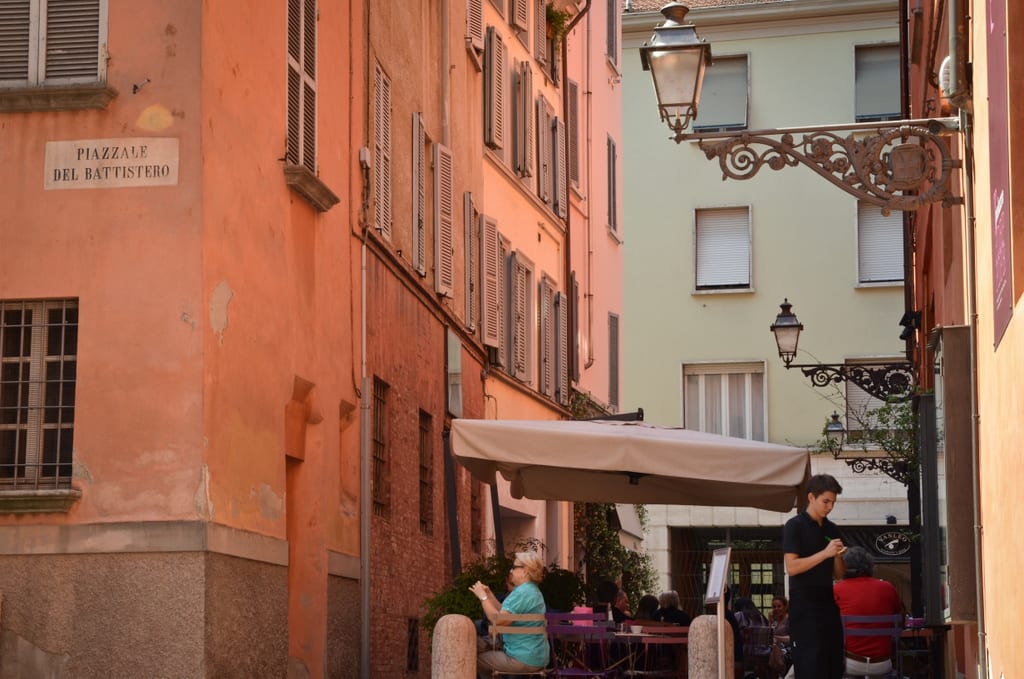 Colorful Days in Parma
I didn't expect to fall in love with Parma, but that's exactly what happened! This city is so colorful, from the pink Baptistery to the purple flowers on the Ponte Verdi to the bright red and yellow walls that dot the city.
I was lucky enough to meet up with my friend Alex, who has been living in Parma for the past several months, and she took me to the most important places in town: her favorite gelato place and her favorite cafe. Perfection.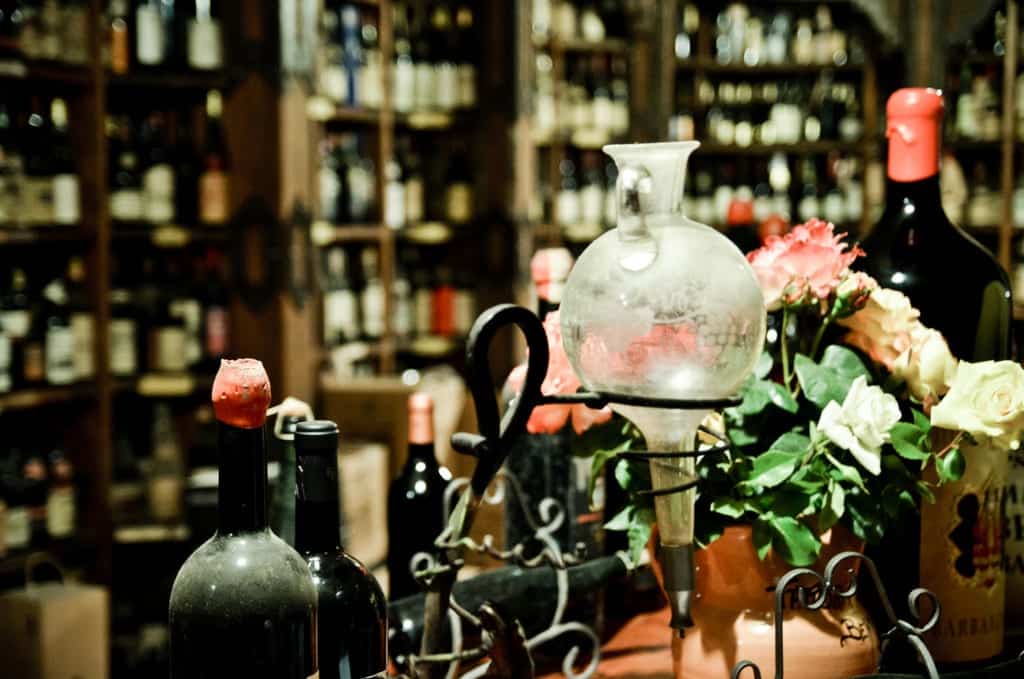 Diving into Barbarossa Wine at Fattoria Paradiso
I've been to lots of wineries in my life — and a few stand high above the rest. Some have the most breathtaking surroundings; some feed you a beautiful lunch in the heart of the countryside; some invite you as friends and serve the best cured meats EVER.
I have a new one to add to that list: Fattoria Paradiso. Not only were we welcomed with open arms by a host of characters, we were also fed tantalizing history. Artists traveled far and wide to create artwork for the labels, and there are wines in the cellar dating back to World War I. One of Fellini's favorite wines is from here, and he demanded it frequently. People traveled far and wide for the Barbarossa wine, which is only grown in this region.
Oh, and on top of that, peacocks frolicked around the grounds.
It was as interesting an experience as it was delicious, and I loved my visit.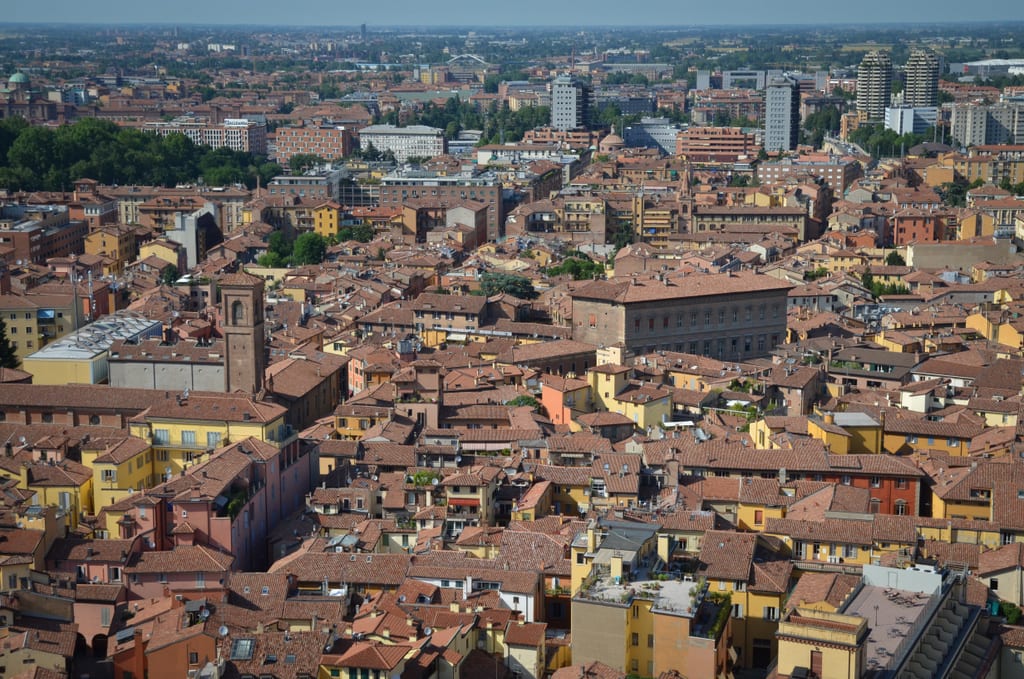 Climbing to the Top of Bologna
I love getting to the top of the highest structure in town and looking around. In Bologna, that meant scaling the Torre Asinelli, one of Bologna's Twin Towers and the highest leaning tower in Italy. (Believe it or not, Italy's highest leaning tower is not in Pisa!)
Getting to the top was an exerting journey, but the views were sensational.
Getting SOTM Stories from Emilia-Romagnans
Mario can always tell when someone has a story. One night in Bagno Romagna, he noticed our chef was covered in tattoos. "If someone has that many tattoos, they have a story to tell," he told me. It turns out that Michele, our chef, served in Italy's military and had some stories to tell from his time in service.
Nick set us up with some incredibly interesting people to photograph, like Aldo Simoncini (goalkeeper of San Marino's national football team) and Fabio Lamborghini (nephew of Lamborghini himself).
Emilia-Romagnans will talk your ear off — and if you have a chance to hear one of them tell a story, listen.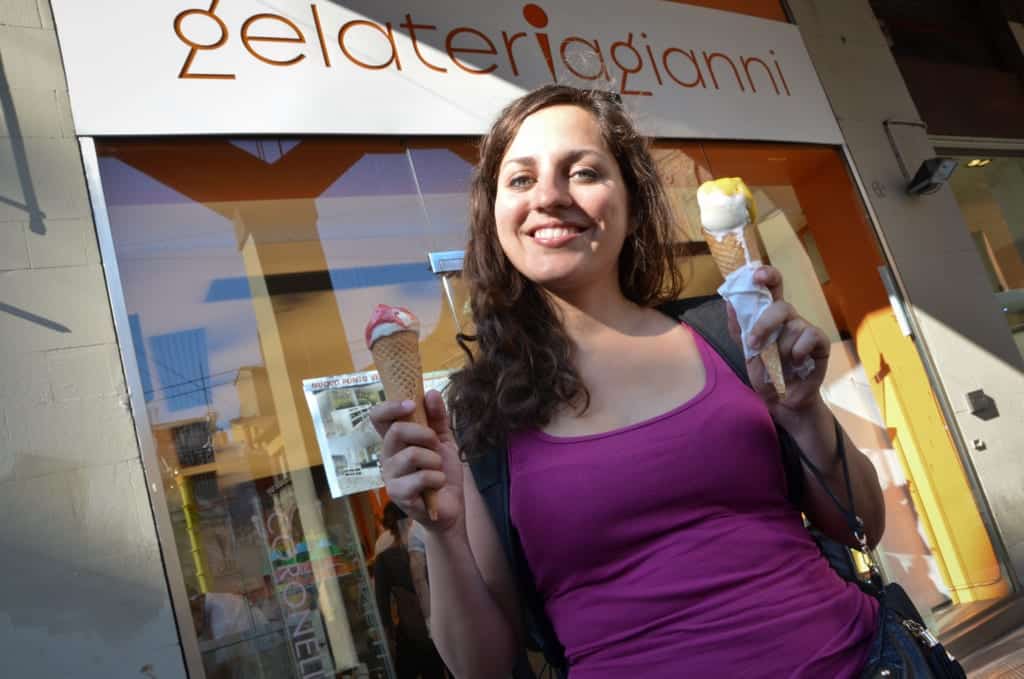 Tasting the Best Gelato Ever
I may have made this declaration before. I may make this declaration again. But for the few moments that I enjoyed a cornetto topped with fragola (strawberry) and Samurai (something white with streaks of black pepper) gelato, I was in heaven. I had discovered Gelateria Gianni.
You'll pay ever-so-slightly-more than most gelaterie in Bologna (think €2.50 ($3) rather than €2.00 ($2.50) for two scoops), but it is so unbelievably worth it.

Experiencing Silence in Ferrara
This was a case of bad timing on my part — I arrived in the town of Ferrara, city of the Renaissance and a UNESCO site, at 1:00 PM on the hottest day of the year. It was about 100 degrees (38 C) and there were so few people on the streets that it felt like a ghost town.
I had heard so much about Ferrara — that it was a lively student city, that only bicycles were allowed in the city center — but no matter where I turned, the streets were empty. Occasionally a lone biker would ride by. Very eerie.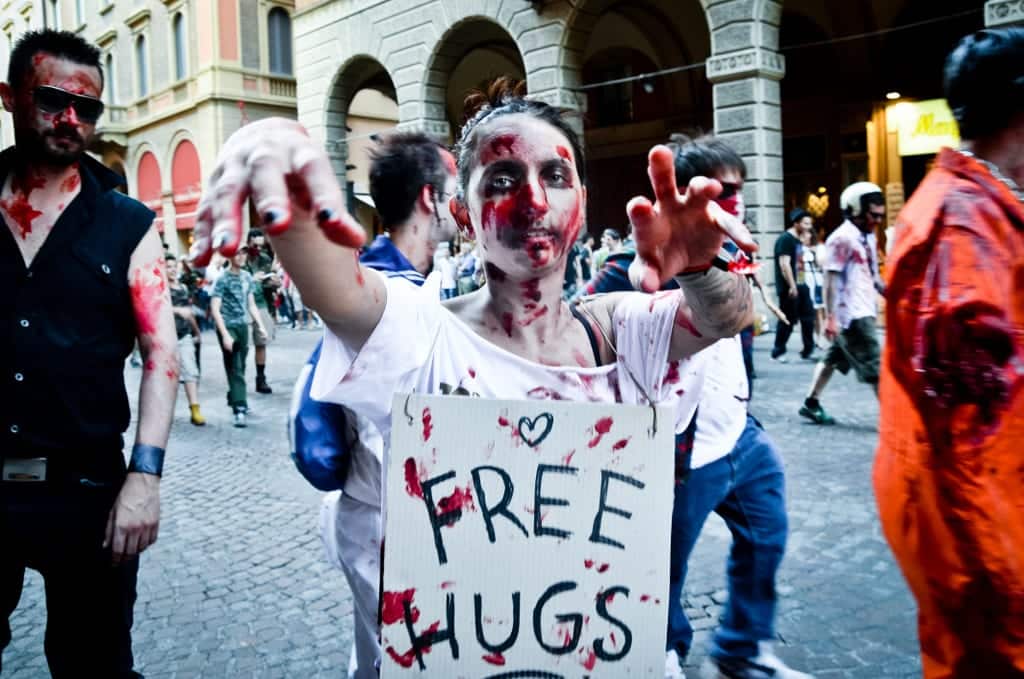 Running Into a Zombie Parade
Yeah, I don't know what happened, but I stepped onto Via Independienza in Bologna and was suddenly surrounded by zombies.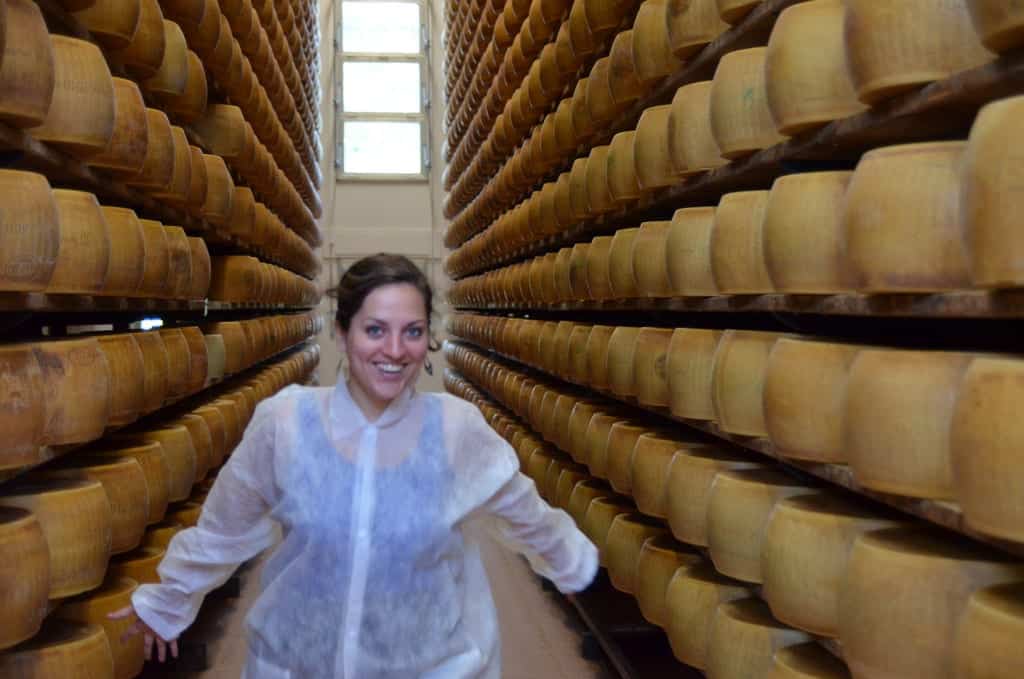 And That Time I Ran Through a Cheese Factory
My cheese obsession is legendary. And then I finally got to achieve my dream: I visited a Parmigiano Reggiano factory, ran through aisles and aisles of aging cheeses, and did star jumps. It was everything I ever hoped it would be.
Planning Your Trip to Emilia-Romagna
To get the best out of Emilia-Romagna, I suggest booking an apartment rental in Bologna for the duration of your stay and taking day trips by train. Bologna is brilliantly located — you can get to Venice, Florence, Milan, or Rome in under two hours on high speed trains, and you can make it to towns like Parma, Modena, Ferrara, Rimini, and Ravenna in less than an hour each way.
I stayed with the other bloggers at the Blogville apartment for a few days, then moved on to the apartments of the Hotel Metropolitan. This is a very nice, very modern luxury property in a perfect location off Via Independienza, and I had a great stay. It runs at about €150 ($193) per night.
However, if you want somewhere cheaper, or more charming and typically Italian, I suggest you take a look at apartment rental sites — Airbnb, Wimdu, and Roomorama are great places to start.
Emilia-Romagna is a fabulous place to visit, with something for everyone, and I can't recommend it enough.
Planning a Trip to Italy:
Cool Places in Southern Italy:
Cool Places in Sicily:
Cool Places in Northern Italy:
Essential Info: Brisighella is about a one-hour train ride from Bologna, including a change in Faenza. Tickets cost about €10 ($13) each way.

Blue Night, or Notte Celeste, takes place on a Saturday in mid-June with different celebrations throughout Emilia-Romagna. Bagno di Romagna is about a 90-minute bus ride from Bologna. Tickets cost about €10 ($13) each way.

Parma is about a one-hour train ride from Bologna. Tickets cost about €7 ($9) each way. Alex's favorite gelato place is called Cremeria Emilia.

Fattoria Paradiso is a one-hour drive from Bologna. Alternatively, take the train to Forlimpopoli (one hour, €10 ($13) each way) and take a 10-15 minute cab from there. Contact them (click on the word "Contatti" for email addresses) for information about visits, whether for touring or dining.

Climbing to the top of Torre Asinelli in Bologna costs €4 ($5).

Gelateria Gianni is right in from of the Twin Towers of Bologna. Cones with two scoops cost €2.50 ($3).

Ferrara is a 40-minute train ride from Bologna. Tickets cost about €4.40 ($6) each way.

You can arrange your own visit to a Parmigiano Reggiano factory through ParmigianoReggiano.it. Tours are free, but they do not provide transportation. I visited a factory a 10-minute (and €8 ($10)) taxi ride from Parma's train station. Tours are only offered once per day and begin very early.

If you choose to stay in a hotel, you can find the best prices here.

I used World Nomads travel insurance for my trip to Italy. I highly recommend purchasing it before any trip. It will protect you if anything goes wrong and I never take a trip without it.
This is a Blog Ville campaign, created and managed by iambassador in partnership with the Emilia-Romagna tourism board. AdventurousKate.com maintains full editorial control of the content published on this site.
Many thanks to Eurail.com for their support of the European leg of the SOTM Tour. All opinions, as always, are my own.
Get email updates from Kate
Never miss a post. Unsubscribe anytime!